My whole outfit is from Trunk Club!
When I first started writing this post, I opened with "Life is really busy for us right now." But I'm pretty sure that life is crazy for everyone. Heck, my grandmother has to pencil me in when I come home! Between bunko and girls' nights, that classy lady has a far more hoppin' social life than I do. ;) In all seriousness, though, we're all strapped for time. Whether it's because of a similar social calendar, the arrival of a new baby, the presence of more than one kid (#omg), the pressures of a demanding job, a full course load–we're all pulled in a zillion different directions, and we're all in the same boat.
But if you're not, can I come live with you on your boat? ;)
Sometimes I wonder whether I'd get "dressed up" at all this year if it weren't for this blog. Because when it's raining, for example, or when I'm short on time and not doing anything important, I just grab whatever looks comfiest in my closet, throw on my favorite jeans, and slip into whatever shoes are by the door. Basically, thank god for you guys. You–along with the occasional meeting, coffee date or "family night out"–keep me looking neat and tidy at least half the time!
Here's the thing, though. While I don't look terrible in those favorite jeans and old t-shirt, I also don't feel great about what I'm wearing on these slower days. (Like, I'm a little embarrassed when I see my neighbors, my favorite FedEx delivery person, or my mom acquaintances at the park, haha.) And somehow, my sloppy appearance affects me on a much deeper level than I'd like to admit. I'm less productive, I'm not as cheery as I normally am, and I'm less confident and self-assured. I question whether I can actually handle everything that's on my plate. I know: all because of a lousy pair of holey jeans and an old t-shirt. But, come on: you feel like you can tackle the world when you're wearing a killer pair of heels and you have your hair and makeup (somewhat) done, right? (Thanks for silently admitting that.)
As Busy Girls, I think one of our biggest problems is a lack of time. We love shopping! But when's the last time we actually had an afternoon to browse our favorite shops in person or even online, and fill in those gaps in our wardrobes for the upcoming season? BAH! Please. People, I'm a fashion blogger–as funny as that is to the people who knew me in my middle school, high school, and college days–and even I don't have time to shop! And it's my JOB, for all intents and purposes.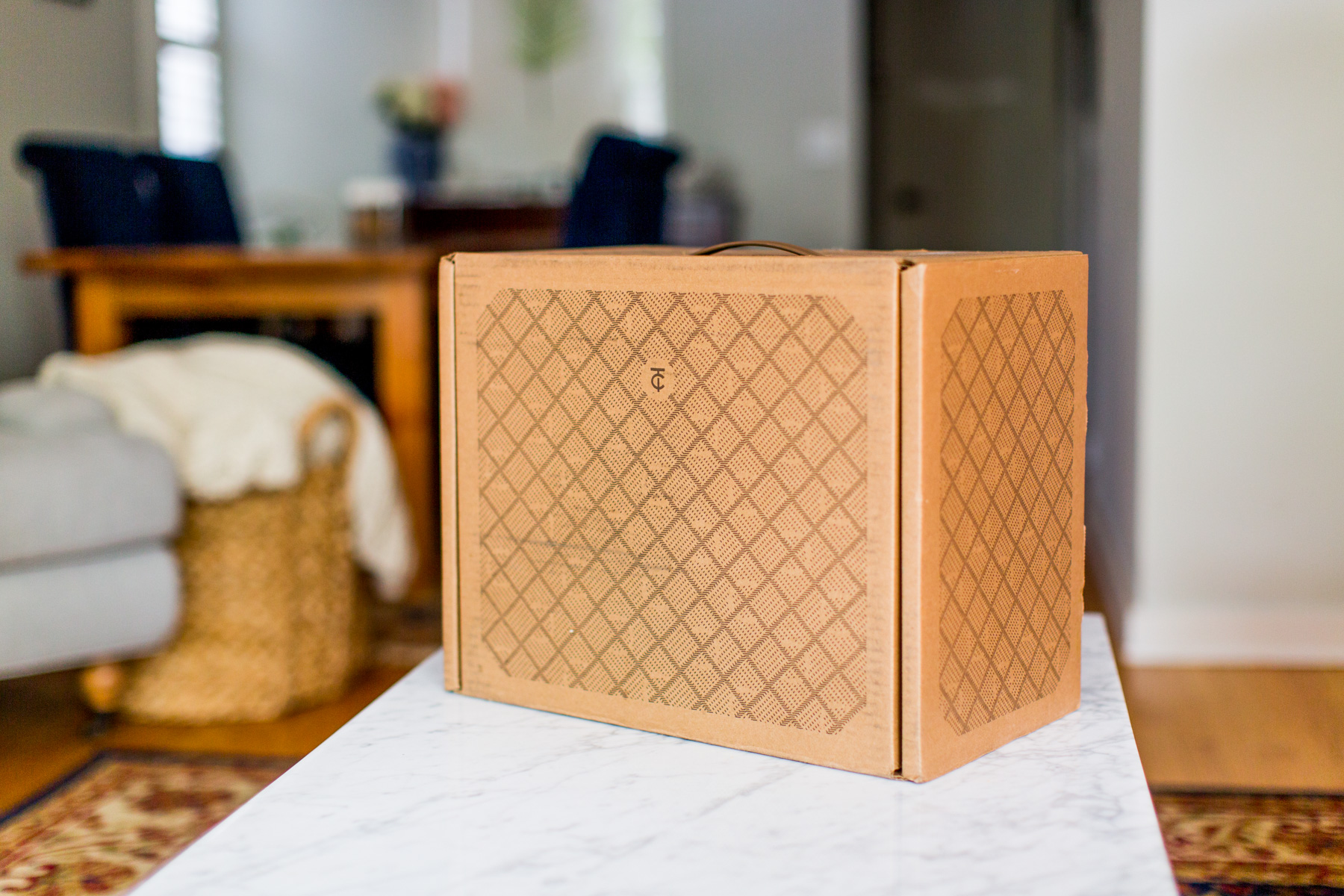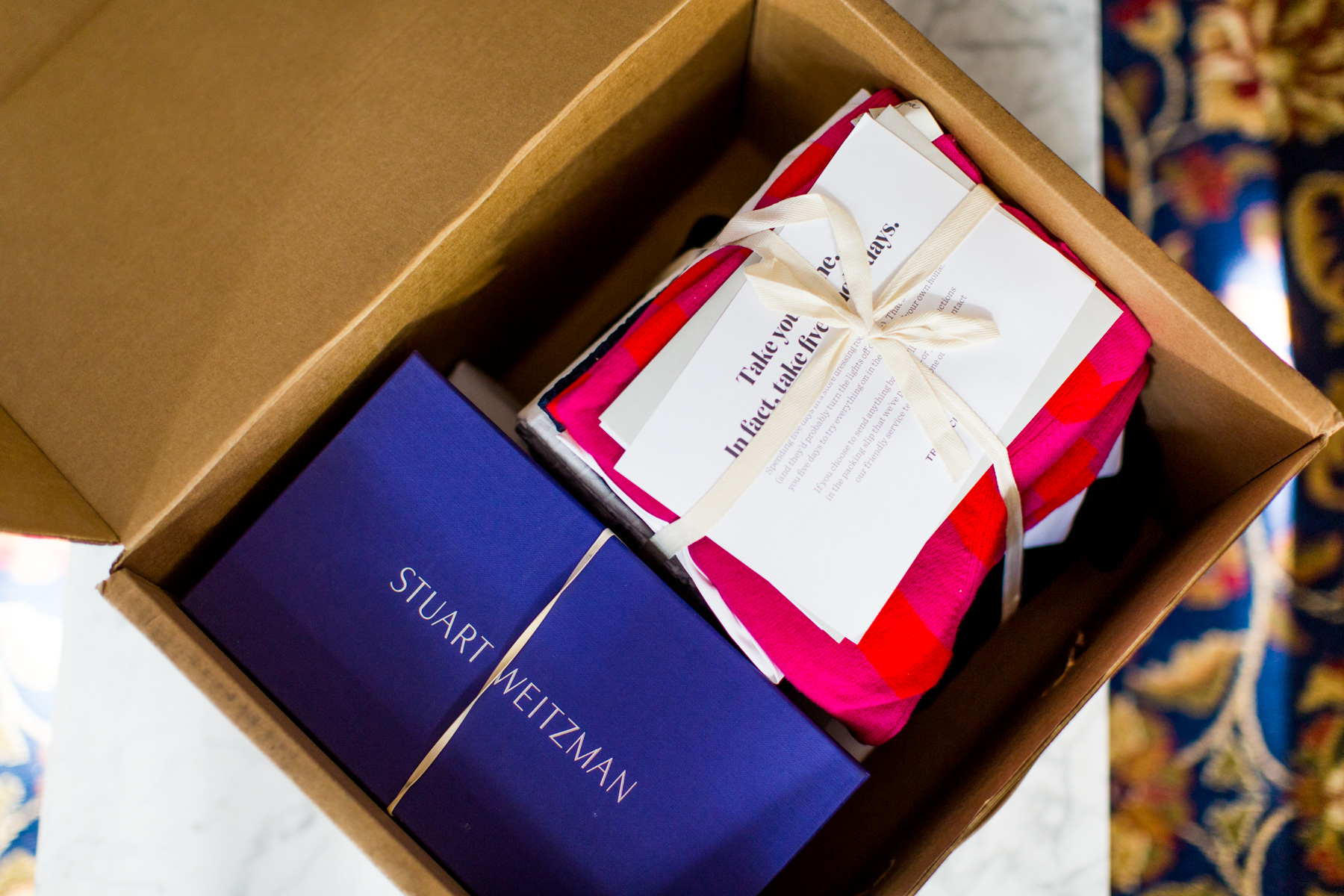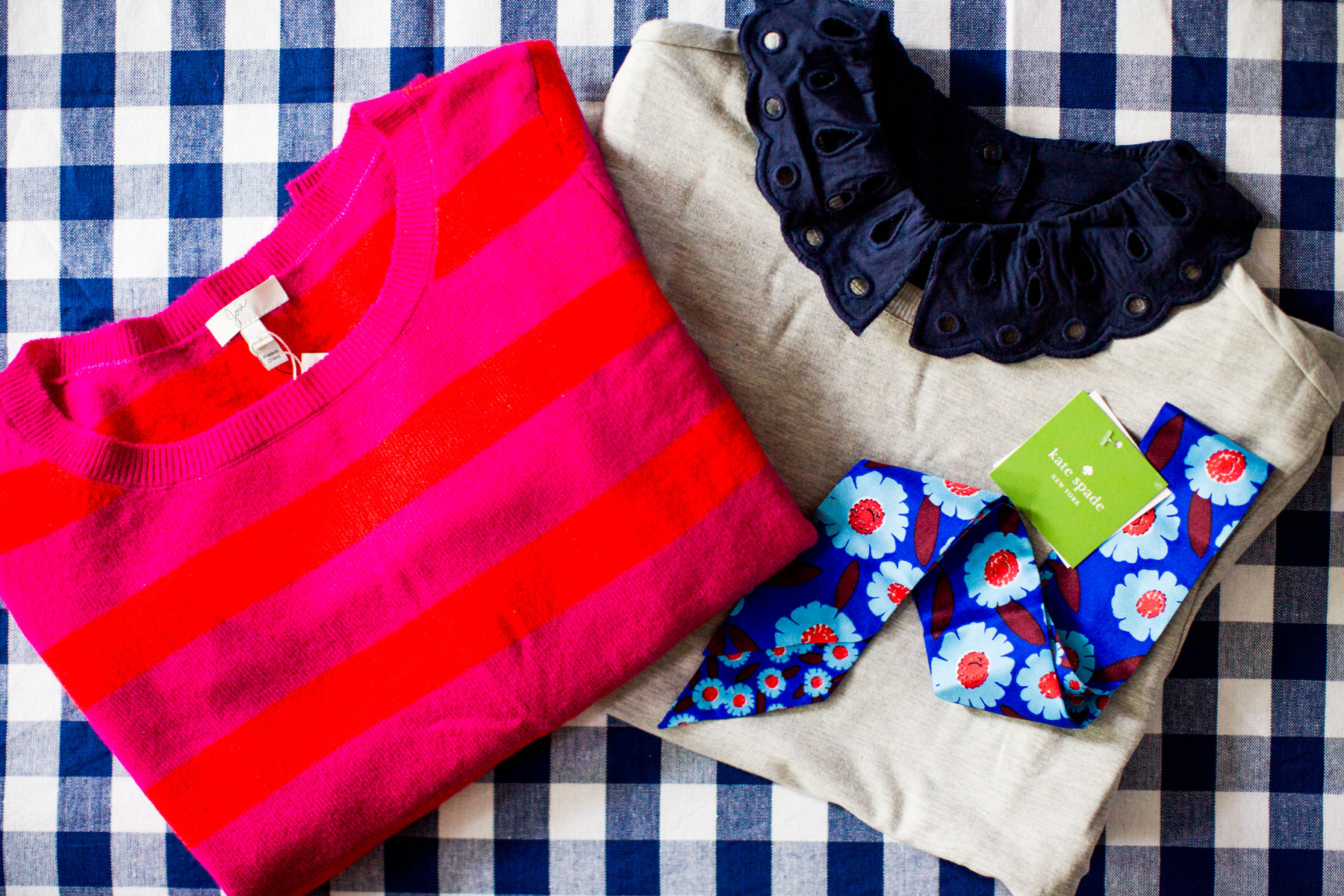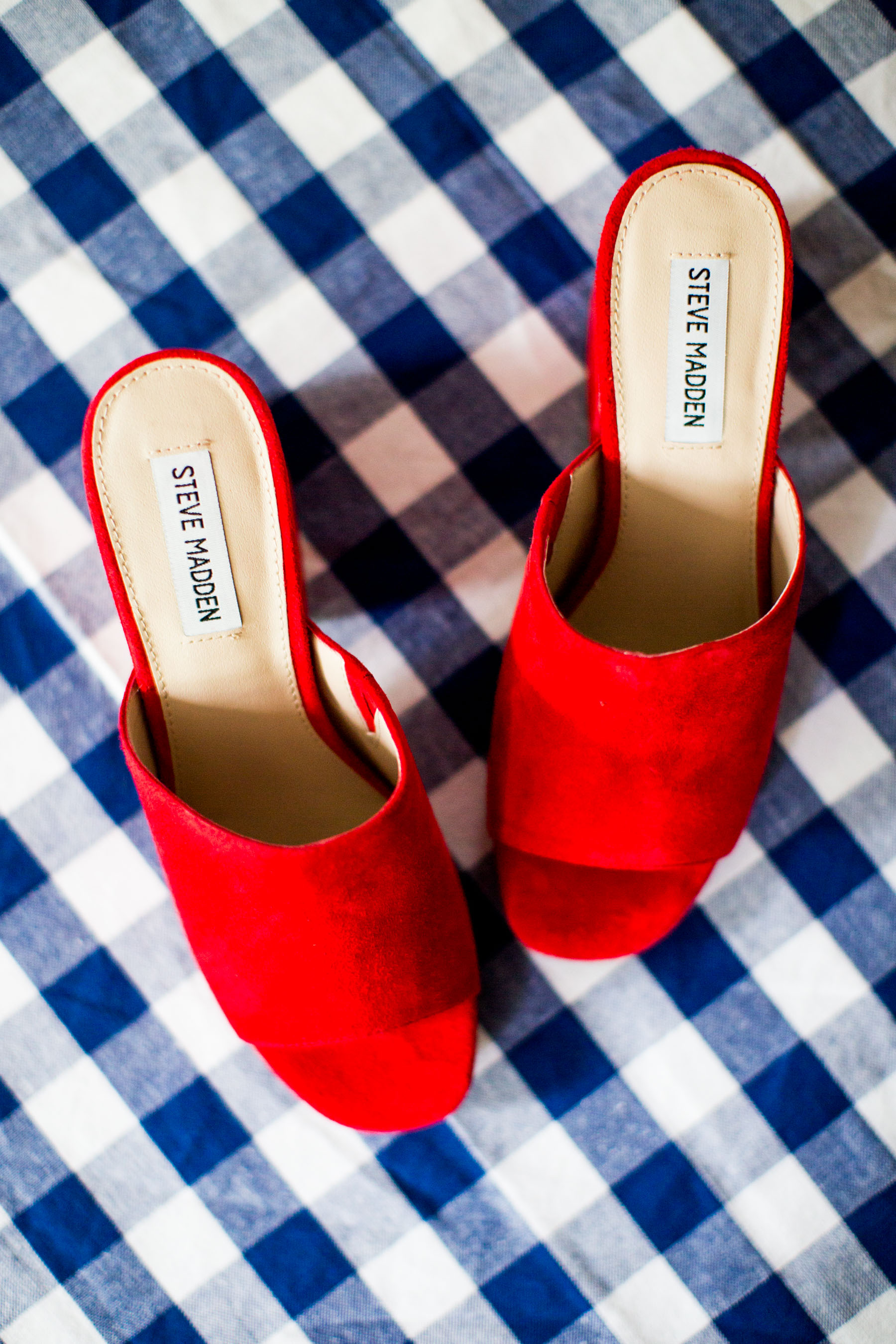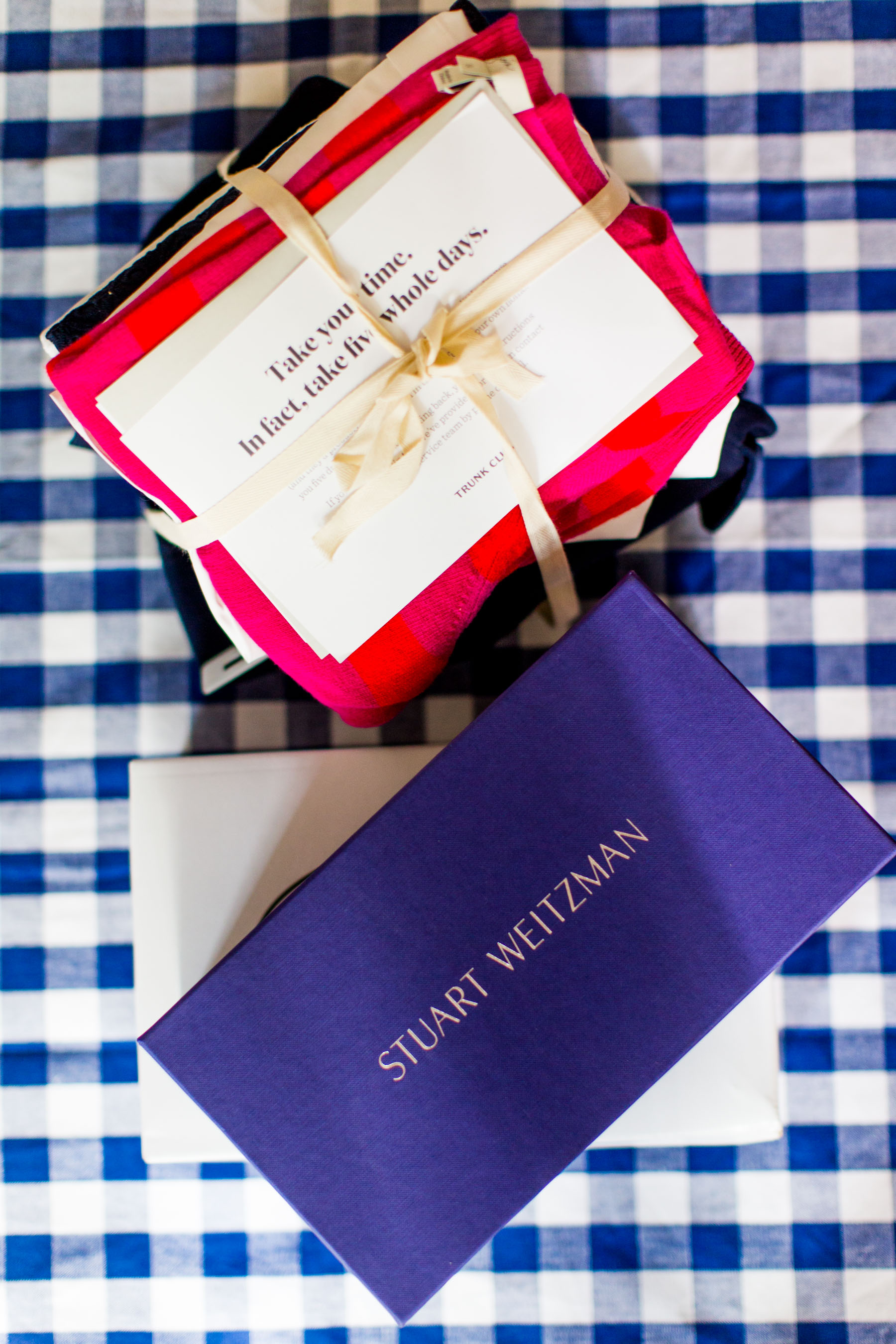 A few months ago, Trunk Club reached out to me and asked if I wanted to team up together for a post. I'd heard of the service before, but didn't know exactly what is was all about. I learned that it's a personal shopping service (for both women and men) that isn't subscription-based. Meaning that there are no subscription fees, and shipping and returns are always free.
When you sign up, you're assigned an expert stylist, with whom you have a few online conversations. After you chat, the stylist finds the perfect clothes to fit your style, lifestyle, budget, and existing wardrobe, and then he or she sends you a link to view the trunk online. If you approve it, the trunk is shipped out, and you have five days to try everything on and send back what you don't want to keep. (There's a $25 try-on fee, but it's applied to whatever you do keep, so you end up not spending anything if you keep just one product. Oh! And because Trunk Club is affiliated with Nordstrom, that $25 is waived if you're a Nordstrom card holder.) For all intents and purposes, the stylist is a super talented personal shopper without the awkwardness!
I should also mention that Trunk Club has seven clubhouses, located in Chicago, New York, Los Angeles, Dallas, DC, Charleston and Boston. (So many of my favorite cities!) So if it's convenient, you can do everything in person, too.
Despite living in Chicago, this new mom decided it would be way more convenient to have the trunk delivered. I live in the Lincoln Park neighorhood, and getting downtown requires driving and finding parking, navigating the public transportation system, or finding an Uber that has a car seat in it and paying an extra $10 there and back to use it. No thanks. ;)
Anyway, I LOVED my first Trunk Club experience. My personal stylist was Hannah, and she really listened to what I had to say. I explained that while yes, I run a life and style blog, I'm also a new mom and extremely short on time. Because I've been blogging for a long time, I own a lot of cute clothing, but so much of it is clothing that I can't exactly wear to the playground or roll around the floor in. I'm looking for practical pieces that allow me to hold and play with Emma, but also make me feel put-together and stylish. And right now, I'm looking for warmth, as this spring has been on the colder side. Finally, I explained that I'm almost always wearing blue because it's what I know and love… but that I'd really like to integrate a little more color into my outfits! (Oh, and that I love stripes and preppy patterns, and that I've been looking for a cute trench coat for the longest time.)
Hannah hit it out of the park with my trunk. She sent a bunch of blue pieces–a navy lace off-the-shoulder top, an adorable top with a navy collar, and the PERFECT navy trench (huzzah!)–but she also sent me some other pieces that I unexpectedly LOVED: red slides with stacked heels for maximum comfort, the softest pink and red striped sweater, and a blue and red silk scarf to add some "wow" without very much effort. It took me all of 2.5 minutes to get dressed, and I felt like a million bucks. The best part? I definitely wouldn't have picked out this stuff on my own. I would have ended up with yet another navy sweater, yet another pair of loafers, and no scarf. Still, my new look is definitely "me." I'm impressed!
If you're looking for the perfect Mother's Day gift for that busy mom in your life, I couldn't recommend a gift card to Trunk Club more. Or if you're a non-mom (new phrase?) in that oh-my-god-where-are-my-keys-oops-I-put-them-in-the-fridge busy phase of life like we all are, do yourself a solid and try it out.
And with that, this tired mom is off to get some shuteye, with the hope that the Nine-Month Sleep Regression is ending. ;) If you see me strolling around Lincoln Park tomorrow in my awesome red slides, say hi! And thanks, Trunk Club!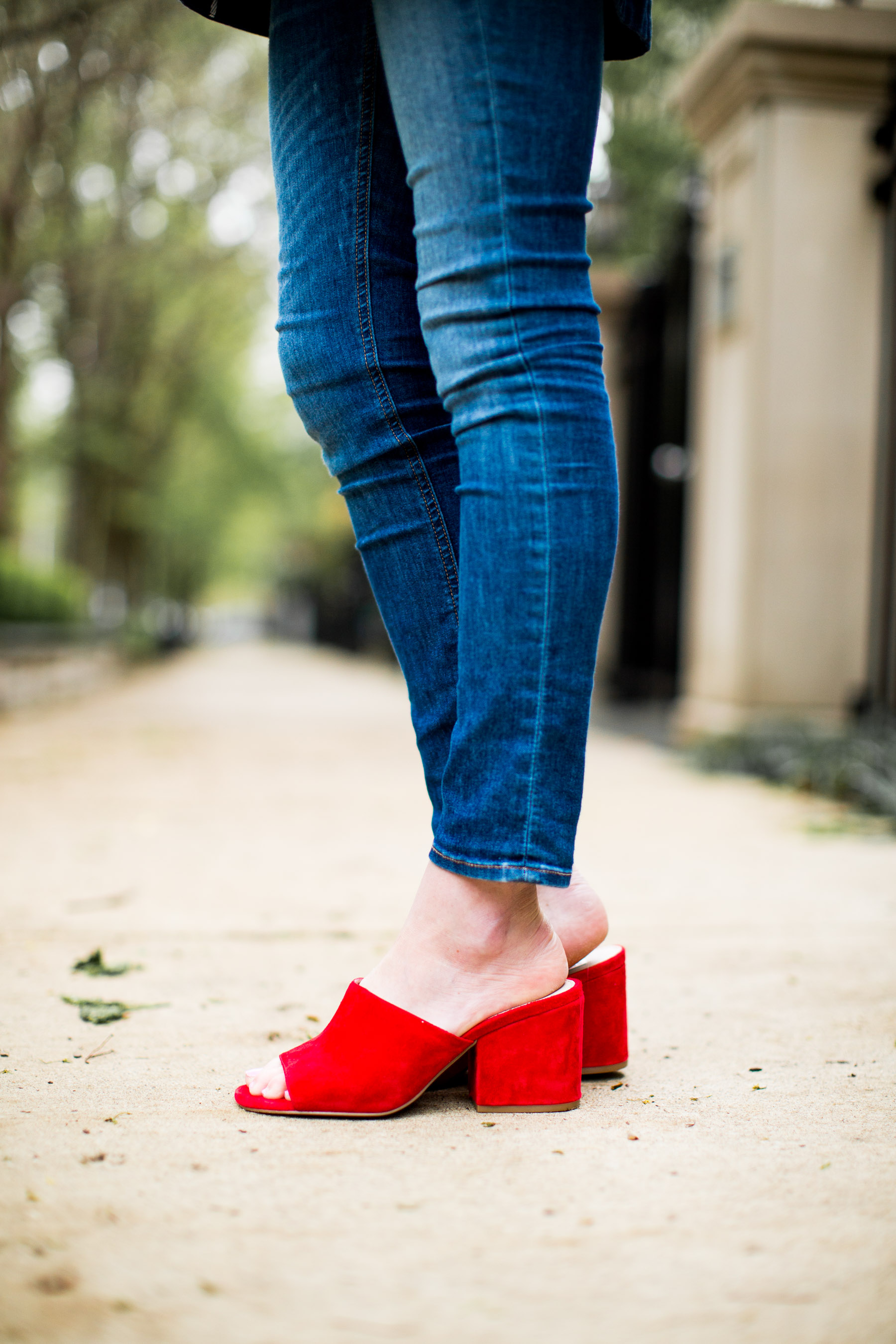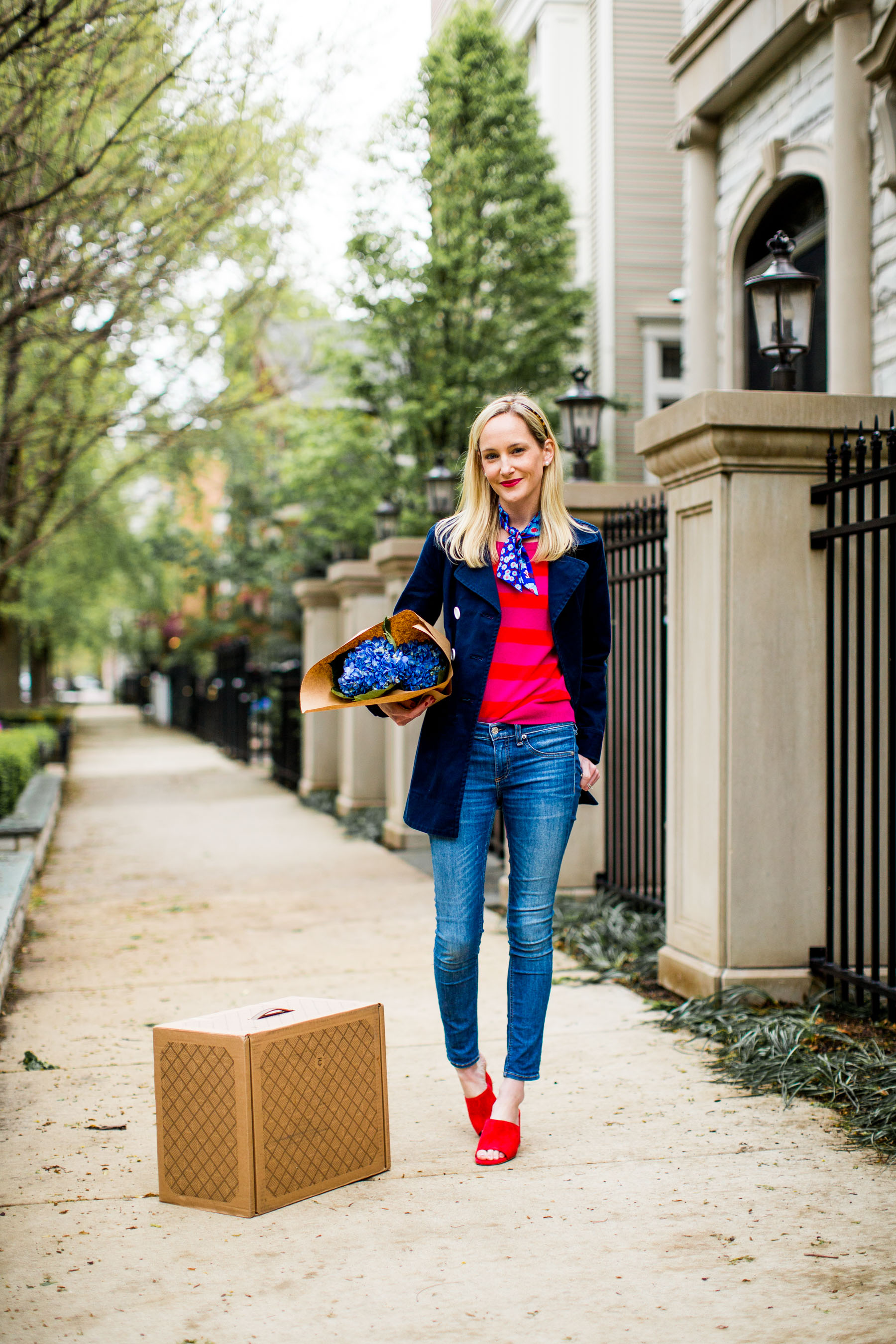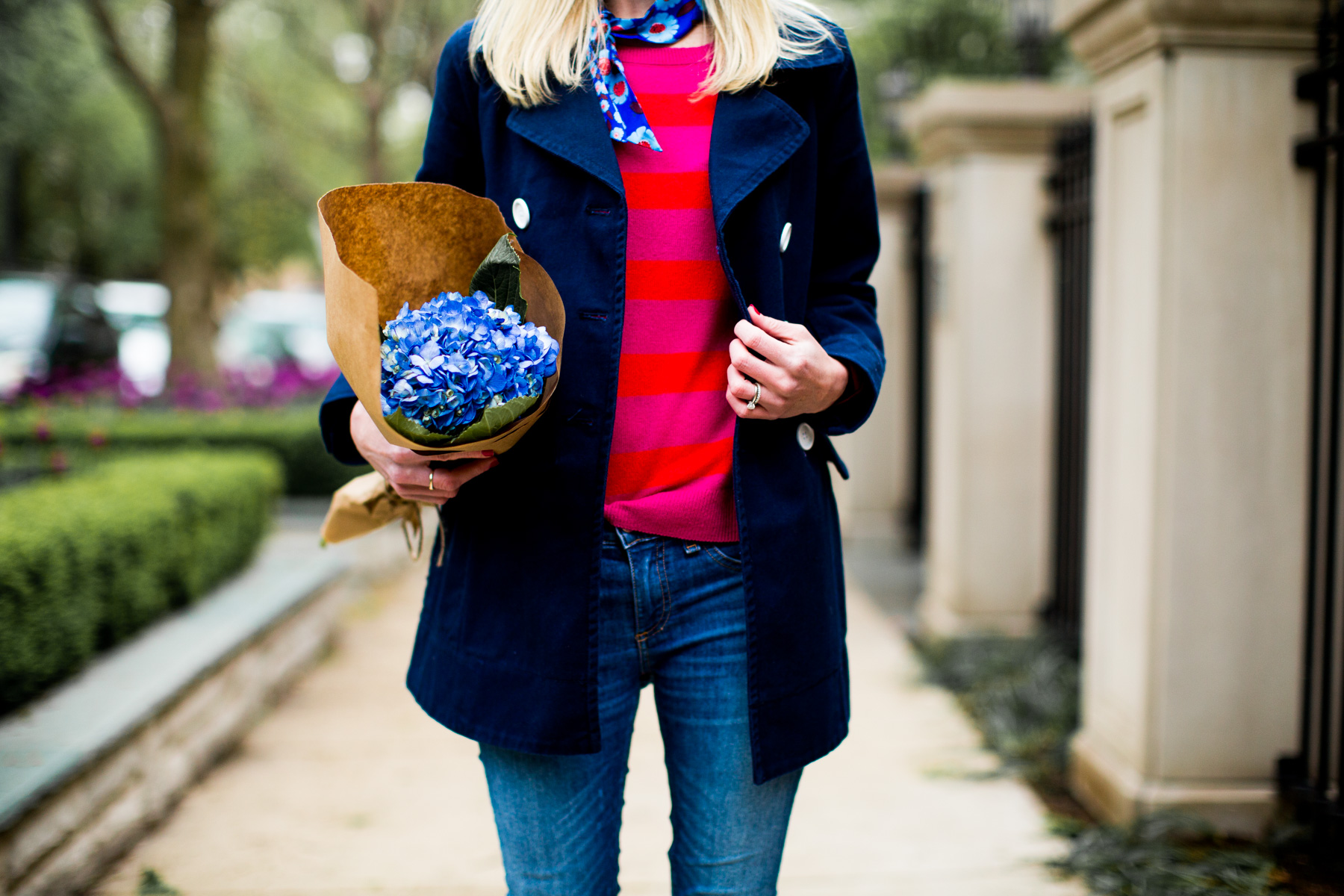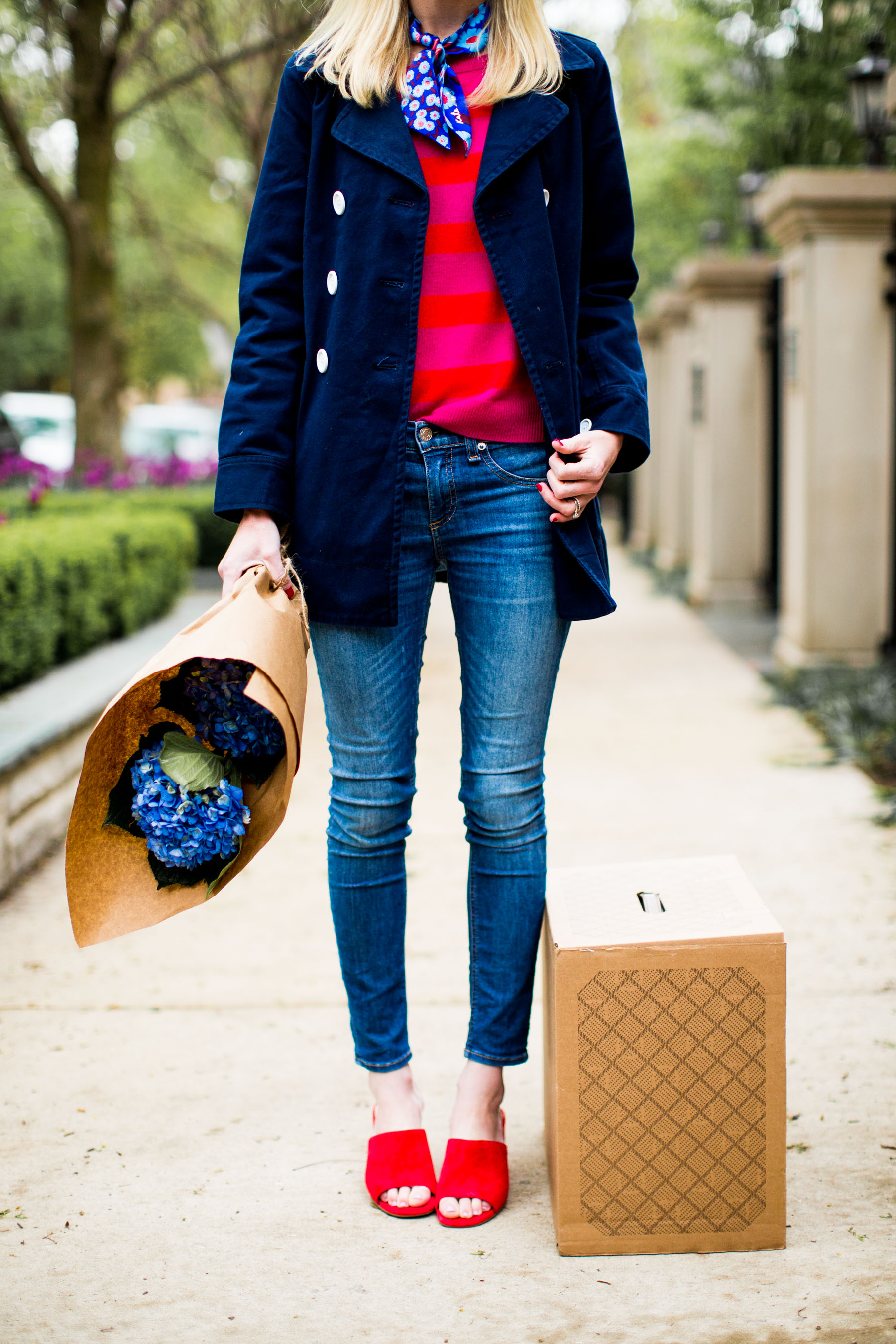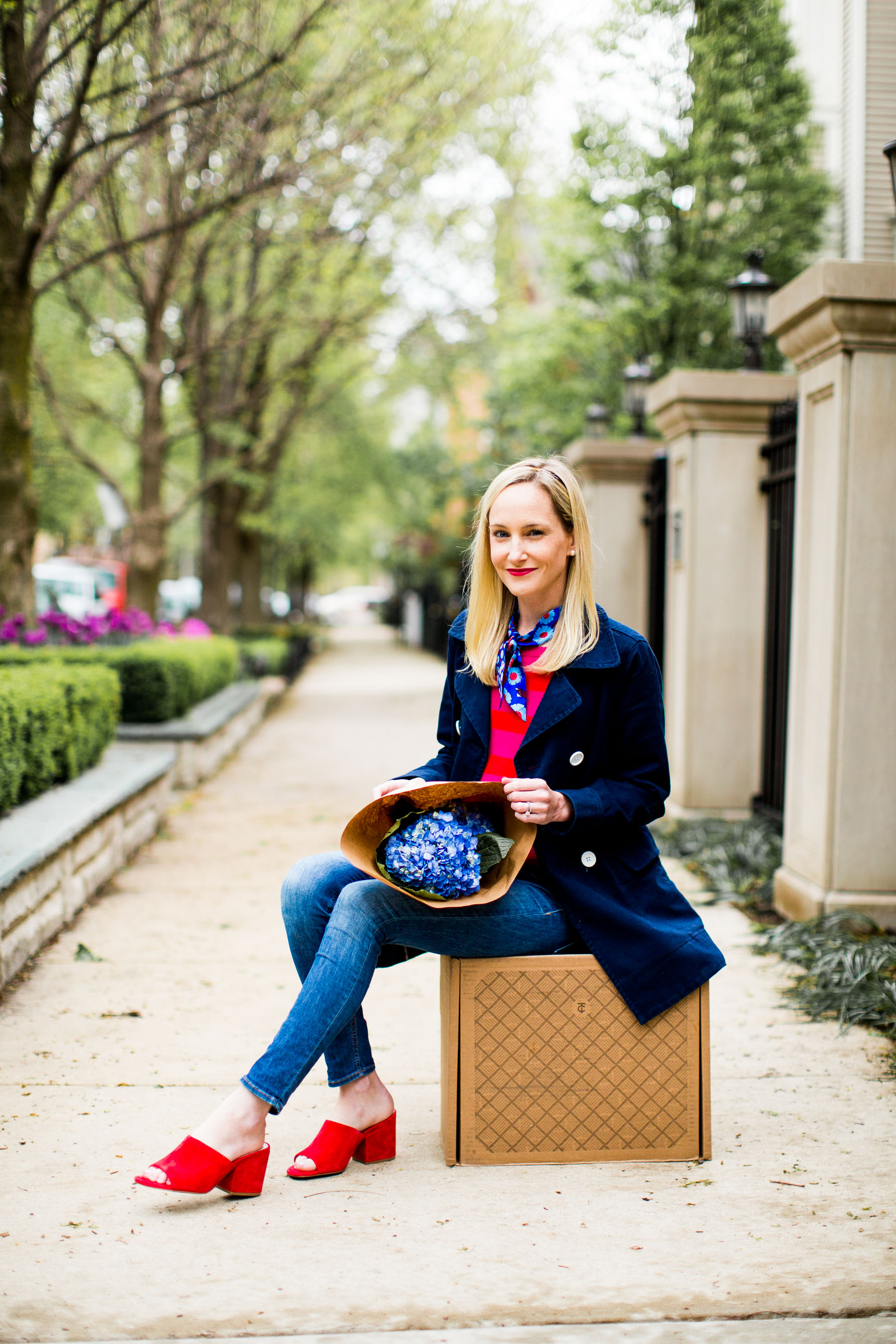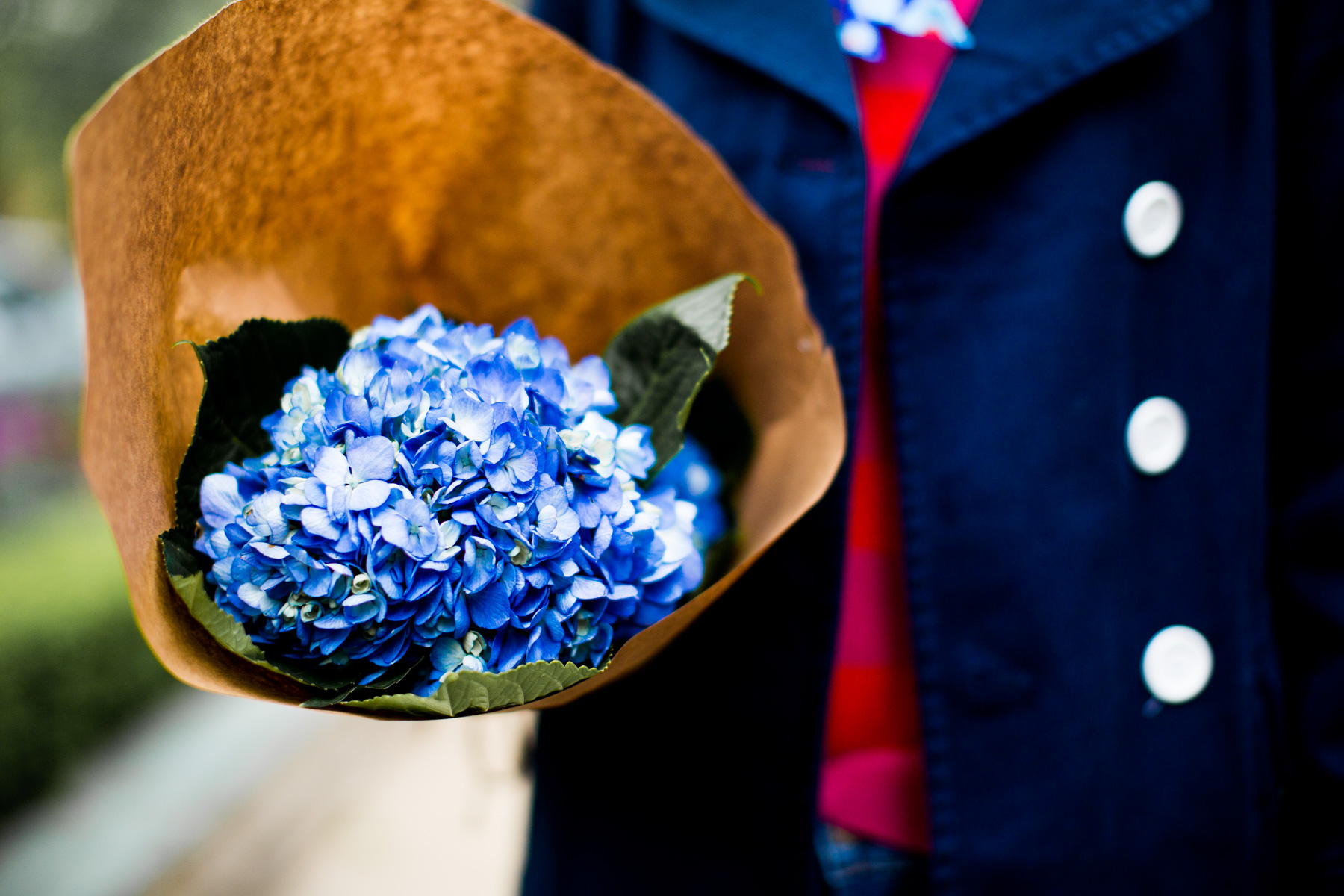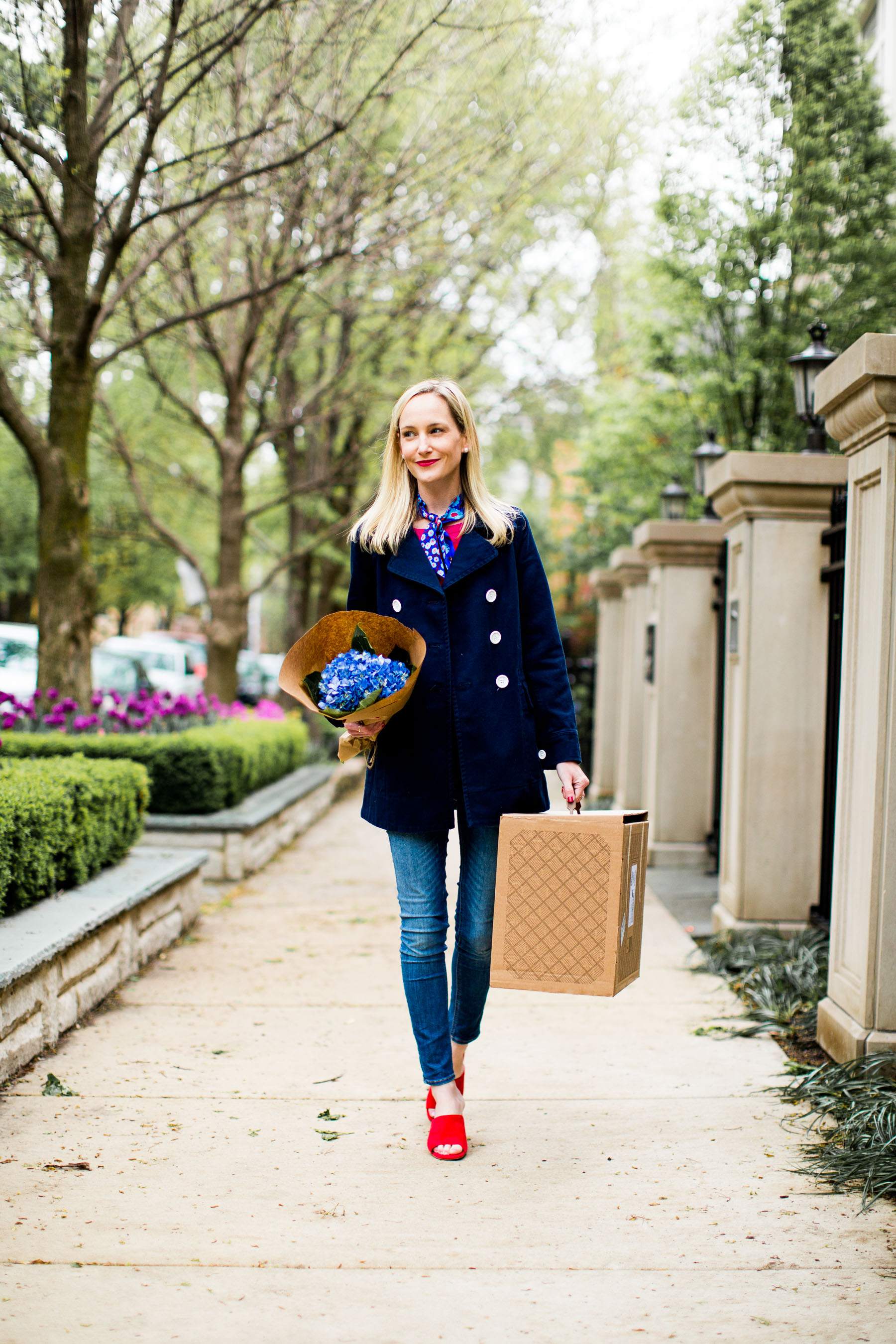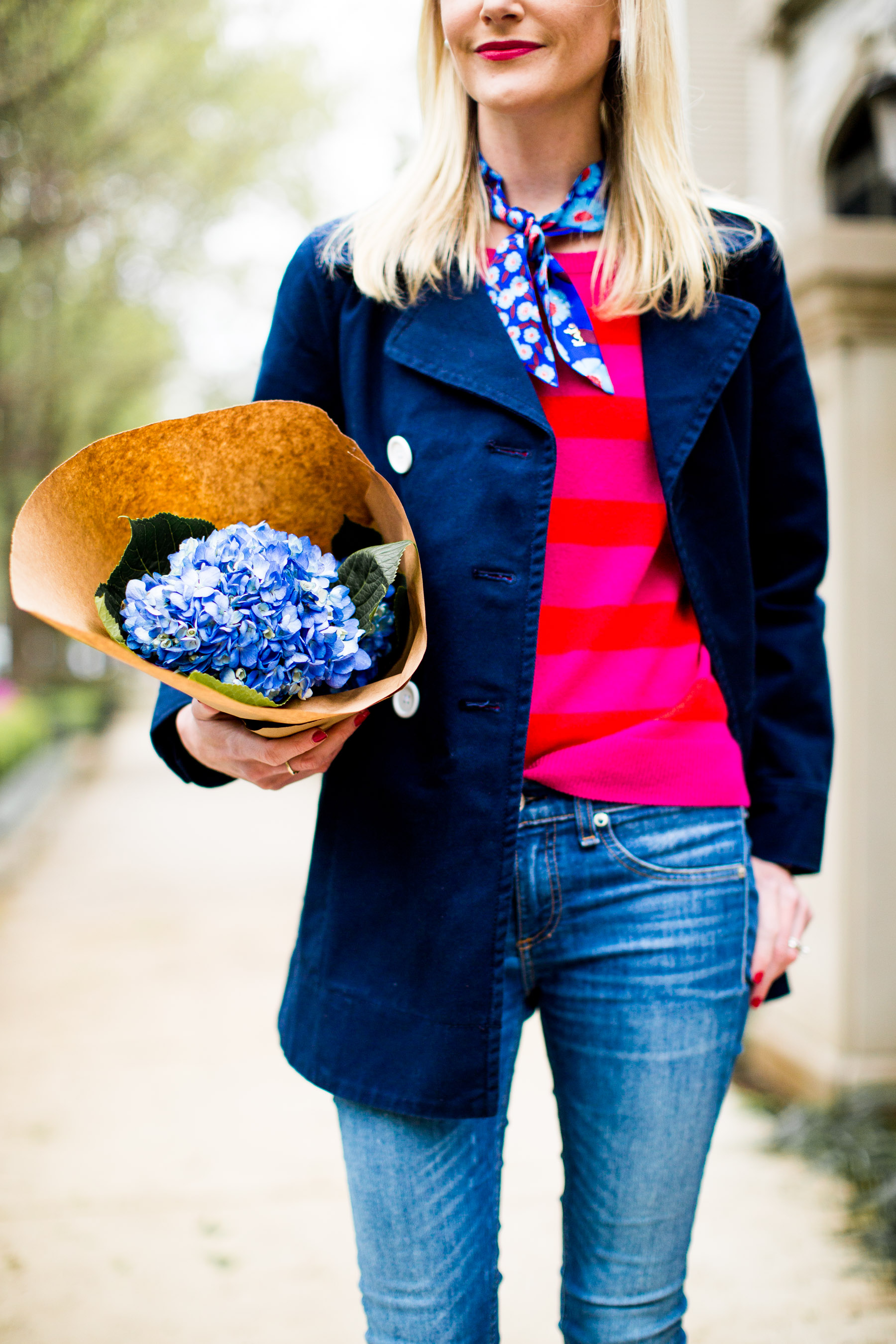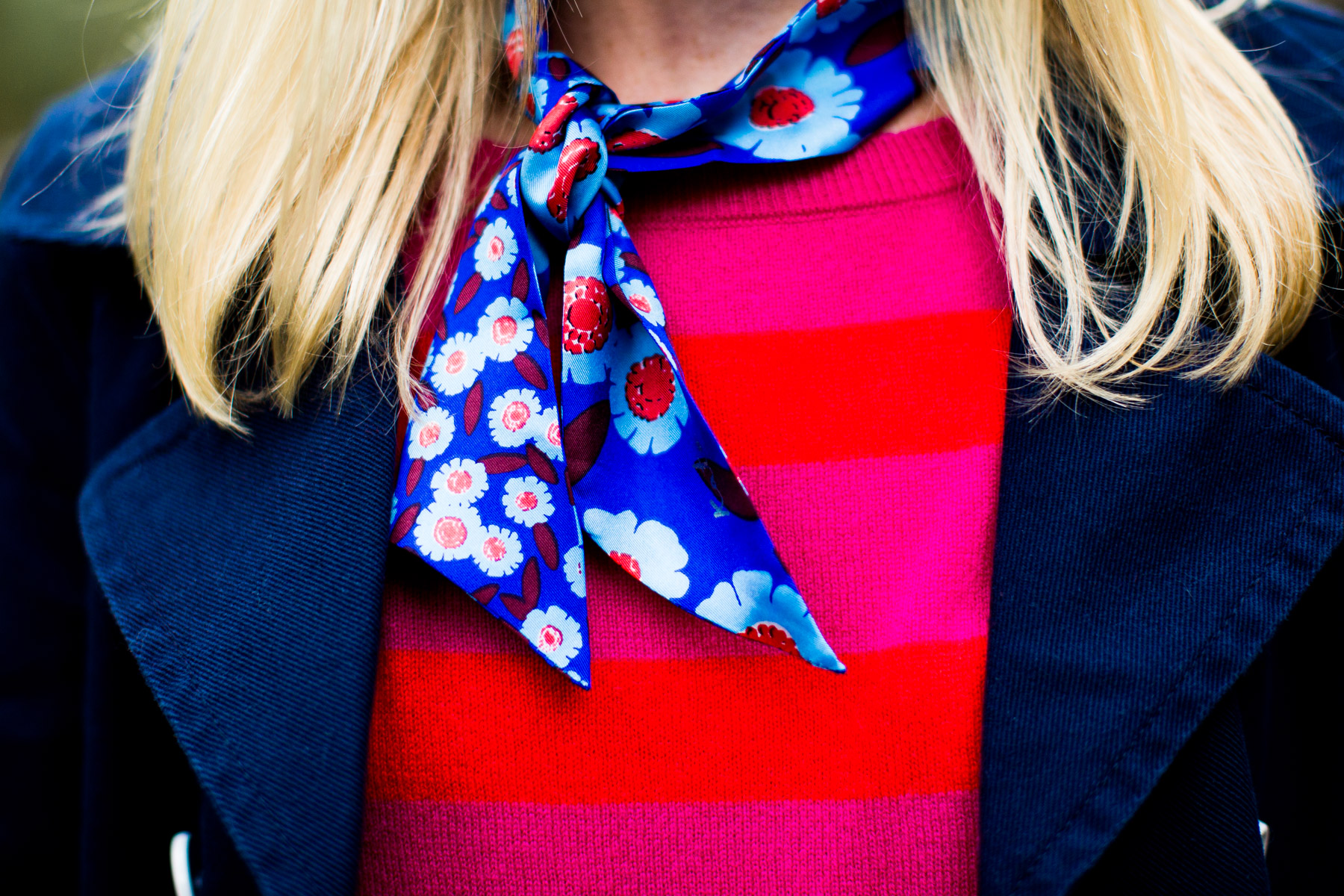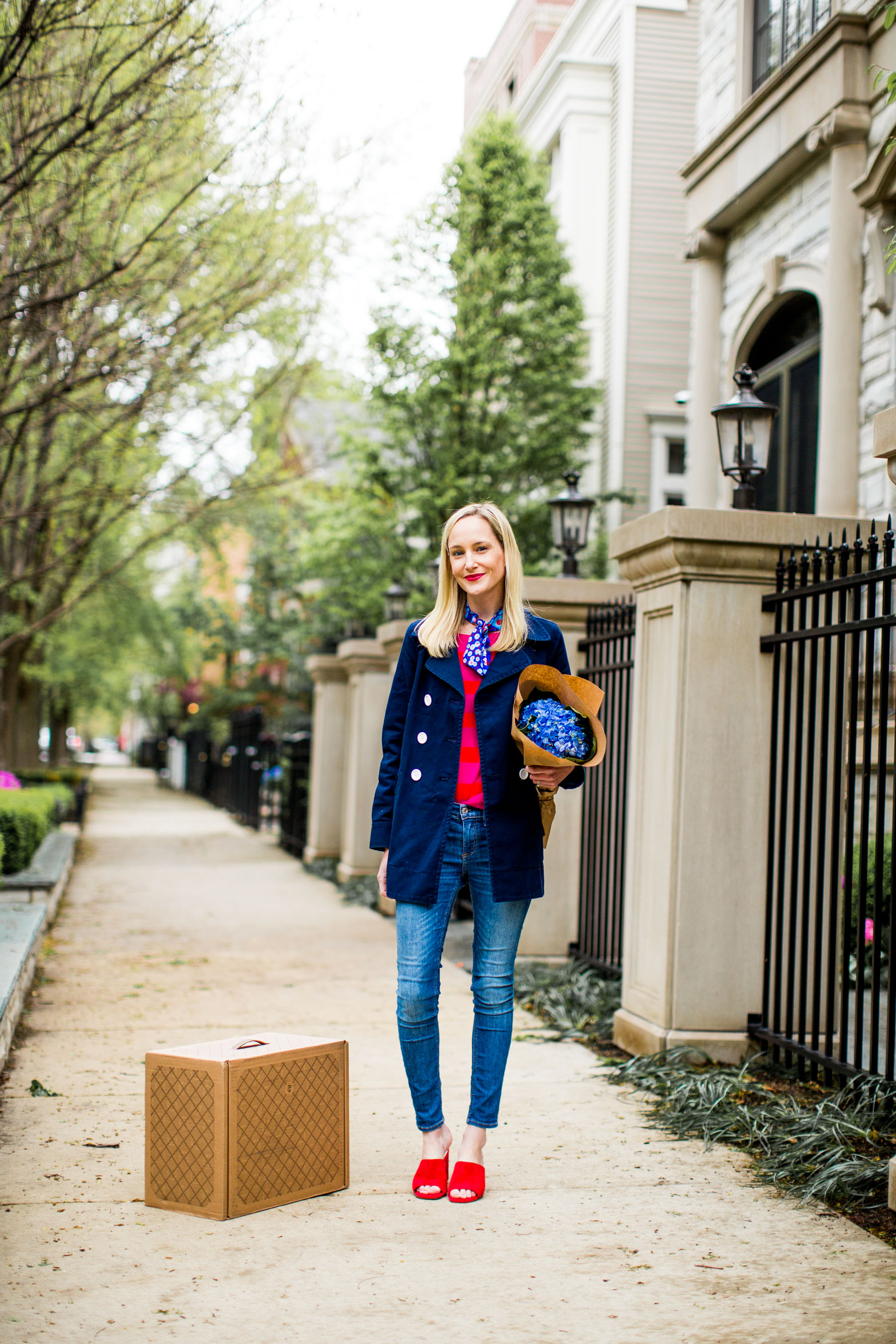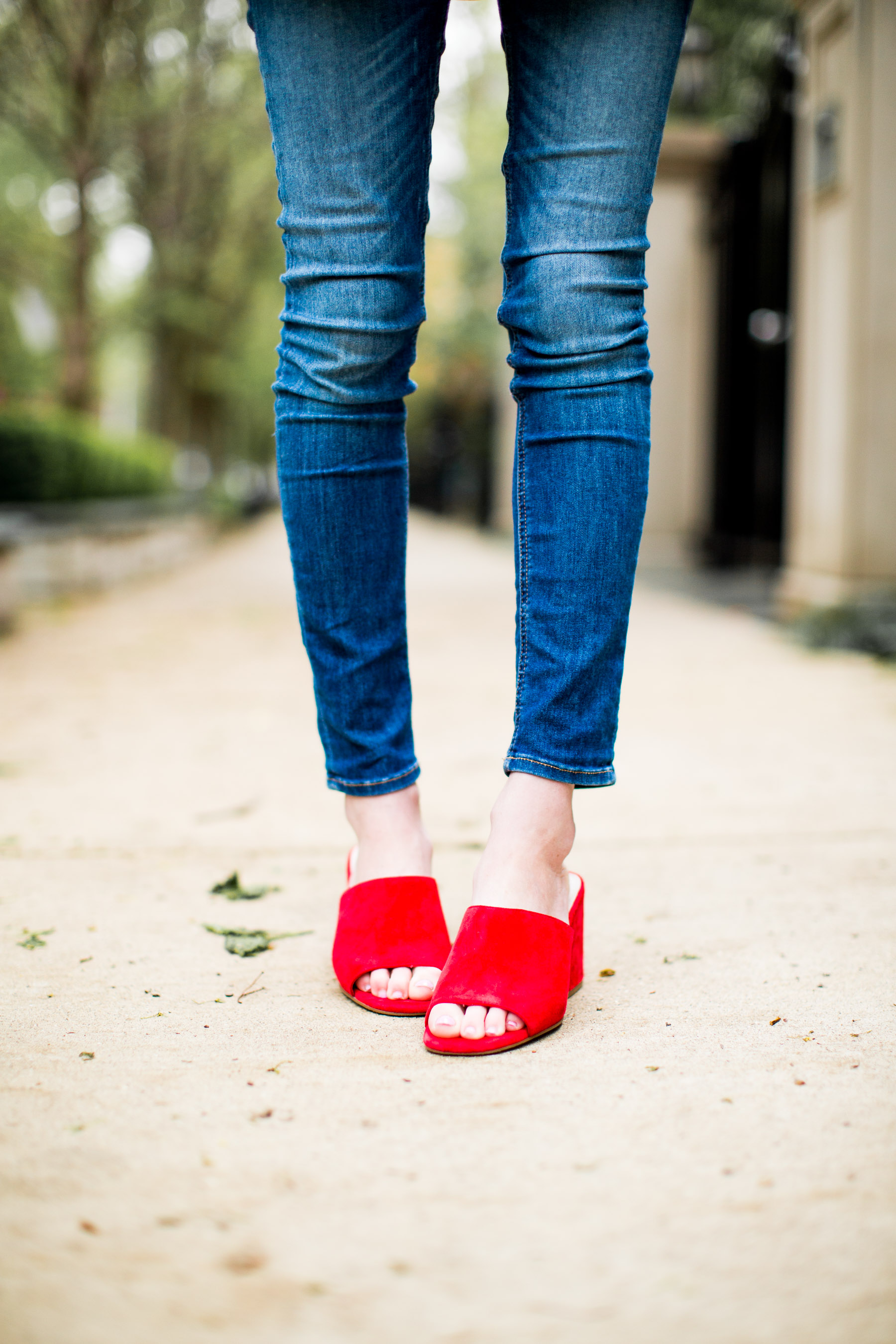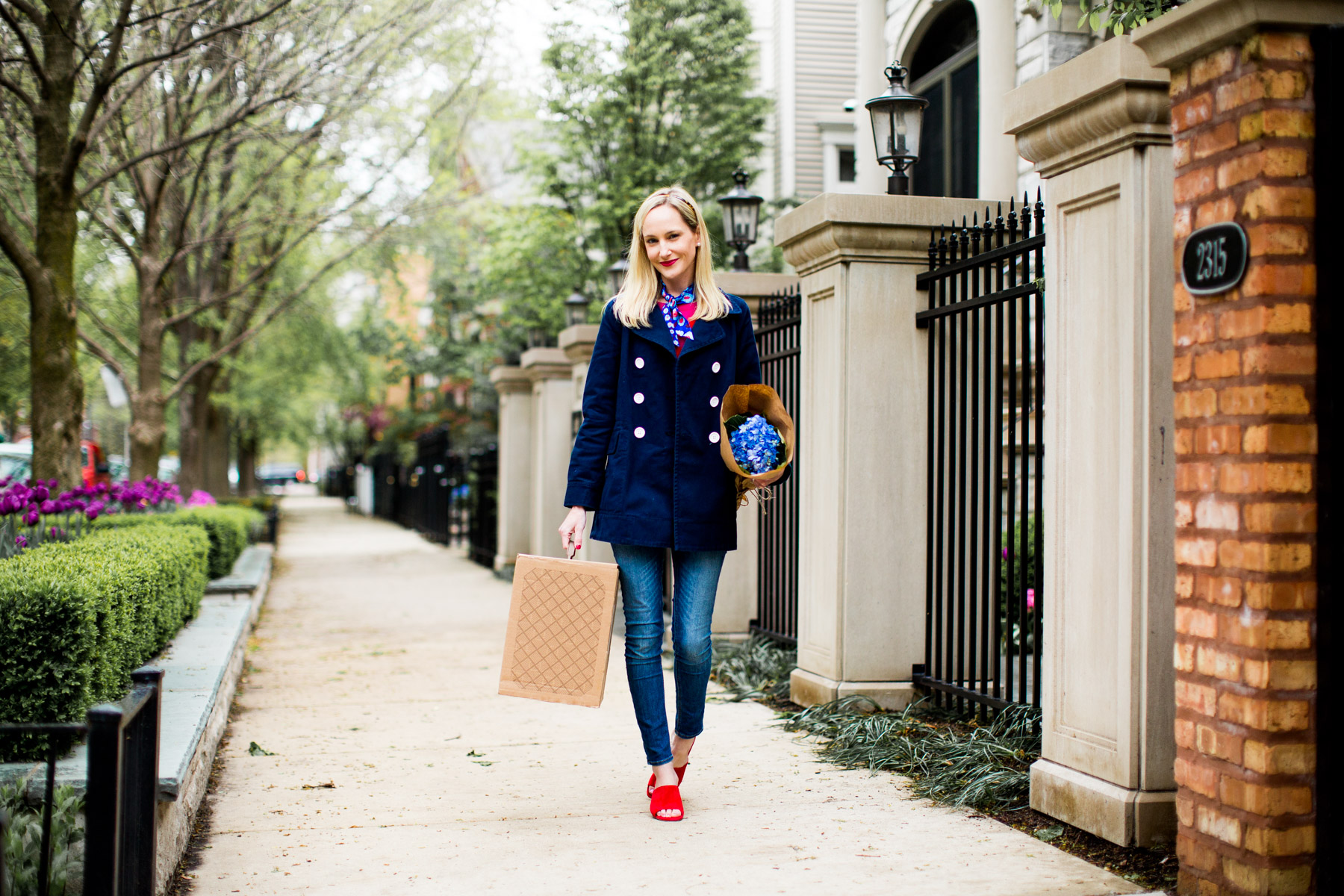 In collaboration with Trunk Club; all opinions are my own. As always, thank you so much for supporting the partnerships that keep Kelly in the City up and running!