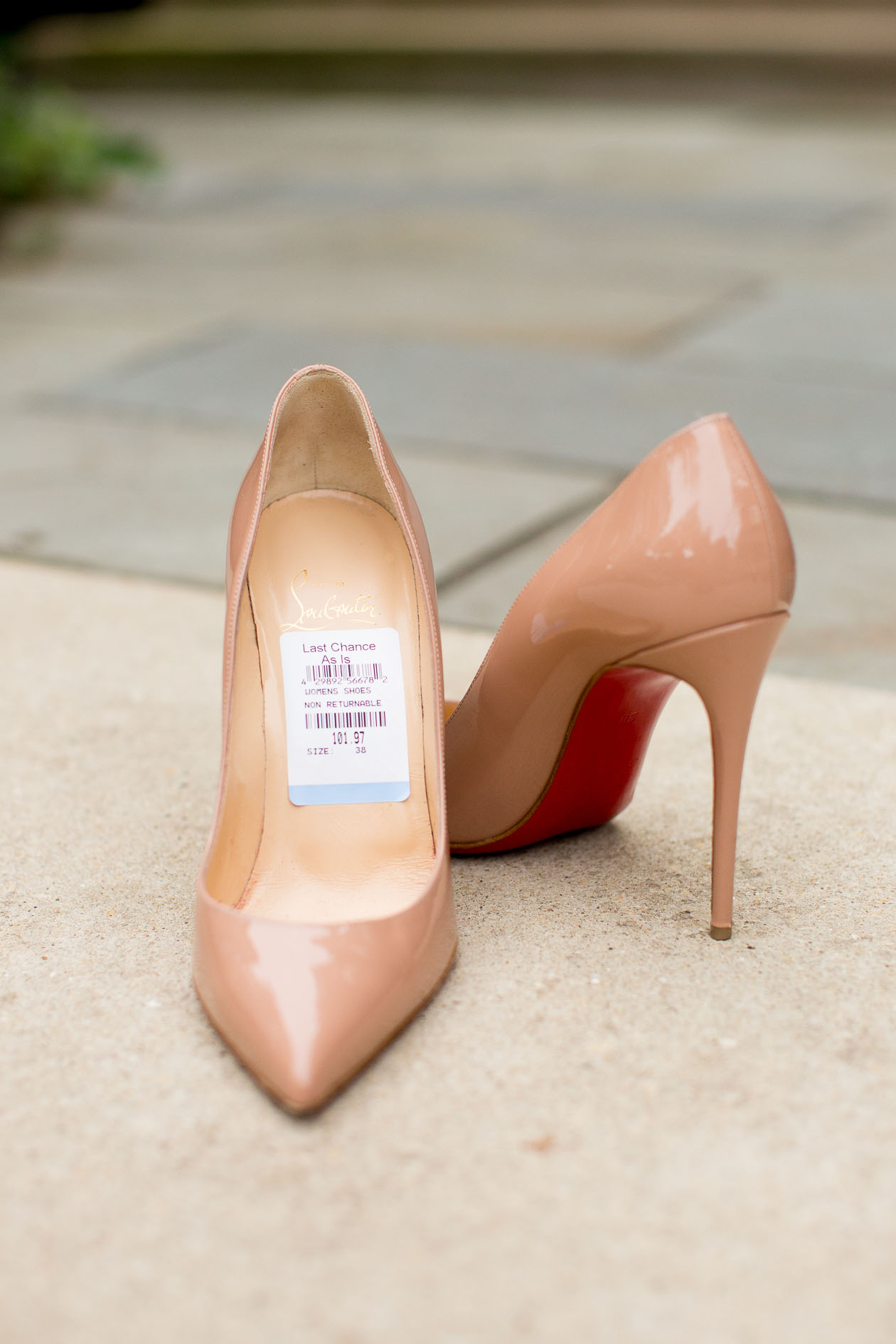 A girl always remembers her first pair of red-soled pumps. Especially when they're $101.97.
That's correct. I scored a pair of Christian Louboutin pumps for $101.97.
A few weeks ago, I visited Nordstrom Rack's new Last Chance location in Lombard, Illinois with Emma and my friend Blair from The Fox and She. And it was the best shopping experience of my entire life. ;)
We were there for a little over two hours, and I swear I never made it out of the shoe aisle, haha. Yes, that's partly due to the fact that Emma had a mini mental breakdown during our excursion. But in addition to the Louboutin pumps, I walked out of the store with three pairs of Tory Burch shoes for between $29.97 and $41.97 each as well as a pair of Sam Edelman leopard pumps for $5.97.
Granted, my shoe shopping for the year is now over. ;) But so much fun, and totally worth it… am I right?!
Chicago's Last Chance store opened to the public on October 20th inside Lombard's Yorktown Shopping Center. It's an amazing place to find bargains on current shoes and apparel from some of the best brands out there. There were just so many times that Blair and I asked each other, "Is this really happening?!" We simply couldn't get over the deals!
As you can see from the stickers, products are sold "as is." Some of them have slight signs of wear–a scuff here or a missing box there–but everything is completely wearable. And, I mean, almost all of my purchases were made on shoes that are currently being sold in stores at full price. Such a great feeling!
Anyway, I really can't recommend Chicago's Last Chance location more. Fantastic finds at unbeatable prices. Bring a friend (or a baby) and make a day out of it, for sure!
And yes: the girl who only owns 2.5-inch heels is having a bit of trouble walking in her first (and last) pair of Louboutins. But she'll learn. Oh, she'll learn.
This post was sponsored by Last Chance, but all opinions are my own. As always, thank you so much for supporting the partnerships that keep Kelly in the City up and running!