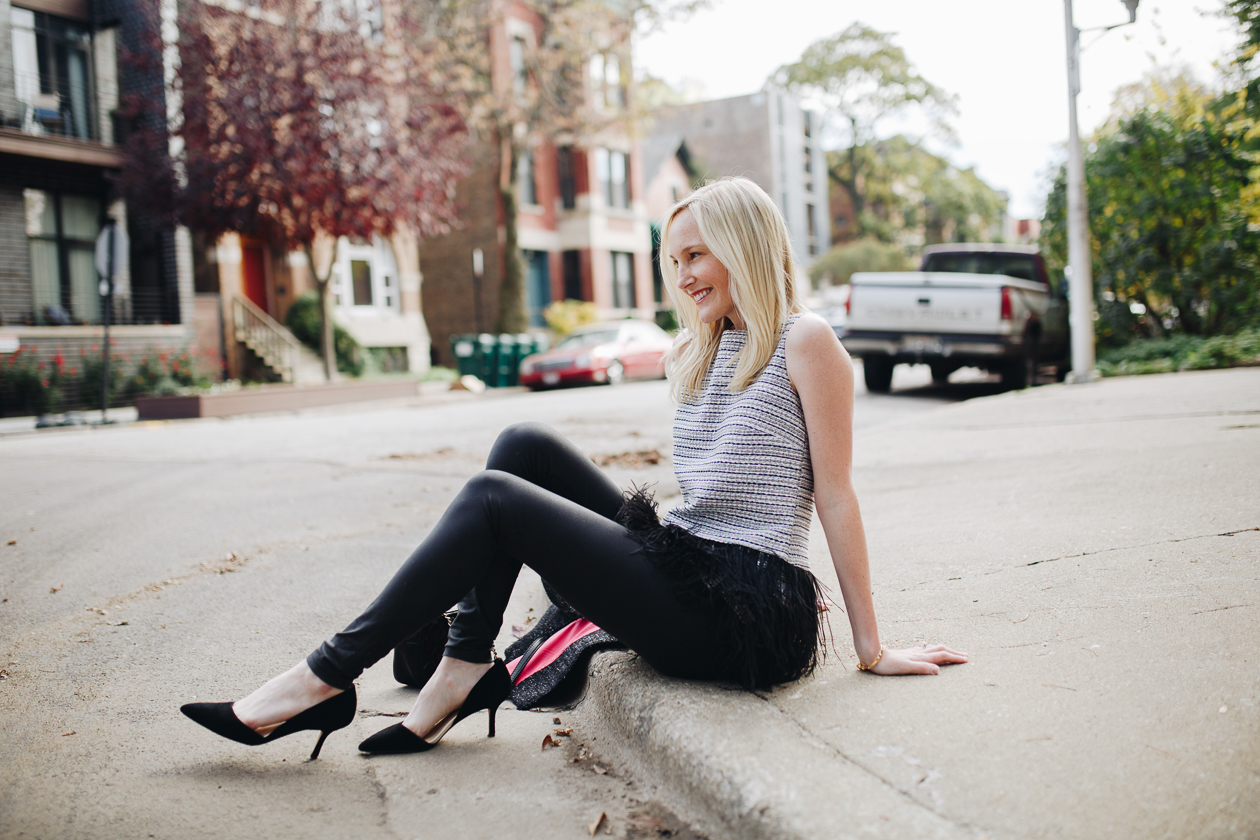 Sail to Sable Top and Coat c/o (STS is also available at Tuckernuck. Have you seen how many styles were recently added to the sale section?!) / Sole Society Pumps c/o (And LOVE these Sam Edelmans!) / Similar Faux Leather Leggings here, here, here, here and here / Similar Quilted Bags here, here, here, here and here / Monica Vinader Bracelet c/o

WHAT A WEEK.
Mitch, Emma, Noodle and I are currently down at the lake for the weekend, and it's been so great. We stayed up late last night with my in-laws, just chatting… and I have to say that this is what I love most about the holidays: catching up with family and friends.
But anyway, keeping this short and sweet today, as I'm in need of some QT with the family. :) Today we're hanging around the house and then going out to a Christmas dinner with my brother-in-law, Charlie! But just a reminder to check out the Winter Guide if you haven't already; so many great gift ideas and Jess is truly amazing!
Also, Mitch would like to add that he is "the best." ;) And shoutout to the Burger King near Midway Airport for helping us in our time of crisis last night, haha. (Major meltdown that could only be cured by bottles and fries. Don't worry. Only Mitch and I ate the fries.)
Have a great Saturday, guys! I'll be back tomorrow!
Shop the post:
Sail to Sable Top and Coat c/o (STS is also available at Tuckernuck. Have you seen how many styles were recently added to the sale section?!) / Sole Society Pumps c/o (And LOVE these Sam Edelmans!) / Similar Faux Leather Leggings here, here, here, here and here / Similar Quilted Bags here, here, here, here and here / Monica Vinader Bracelet c/o