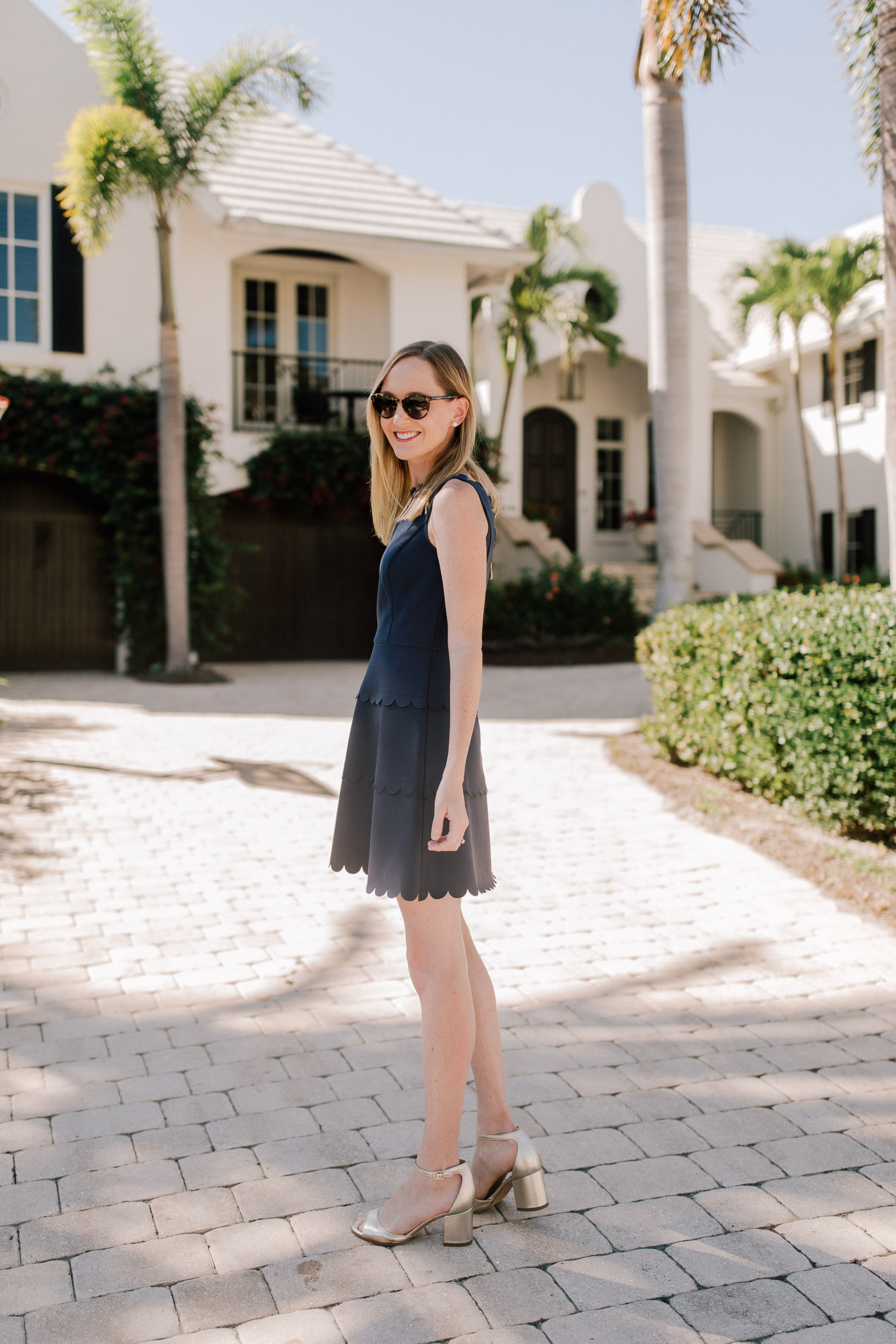 Sail to Sable Scalloped Dress c/o / Tortoise Clutch / Similar Sunglasses / Sandals / Emma's Dress c/o / Emma's Sandals
Mitch here!
Not much to say here except these two things:
I love Sail to Sable. I do. Every time Kelly wears the brand, I apparently comment on how beautiful she looks. Of course, she looks beautiful all the time… even when she's cover head-to-toe in Emma's most recent meal. But whenever she asks me what she should wear to something, I say Sail to Sable. Kelly says this is her all-time favorite Sail to Sable dress, next to the one she wore here. And while I know nothing about fashion, I give this dress–named after one of my favorite seafood dishes–an A+.
Emma's "Evil Eye" is hilarious. Can you spot it in the below photos? So funny, but she's started giving it to strangers, and it's become a little awkward. Like, she gives it to random people sitting next to us at restaurants, for example. Everyone's all like, "She's so cute!" and "Awwww!" and "Hi, little lady!". Then Emma breaks out the evil eye and suddenly everyone is like 😬.
Anyway, I'm still hanging in there over here in Blogland. What's up with you guys?! Anything on your mind?! Yeah. I guess I should really get an editorial calendar…
Mitch. Out!
Shop the post:
Sail to Sable Scalloped Dress c/o / Tortoise Clutch / Similar Sunglasses / Sandals / Emma's Dress c/o / Emma's Sandals
SaveSave