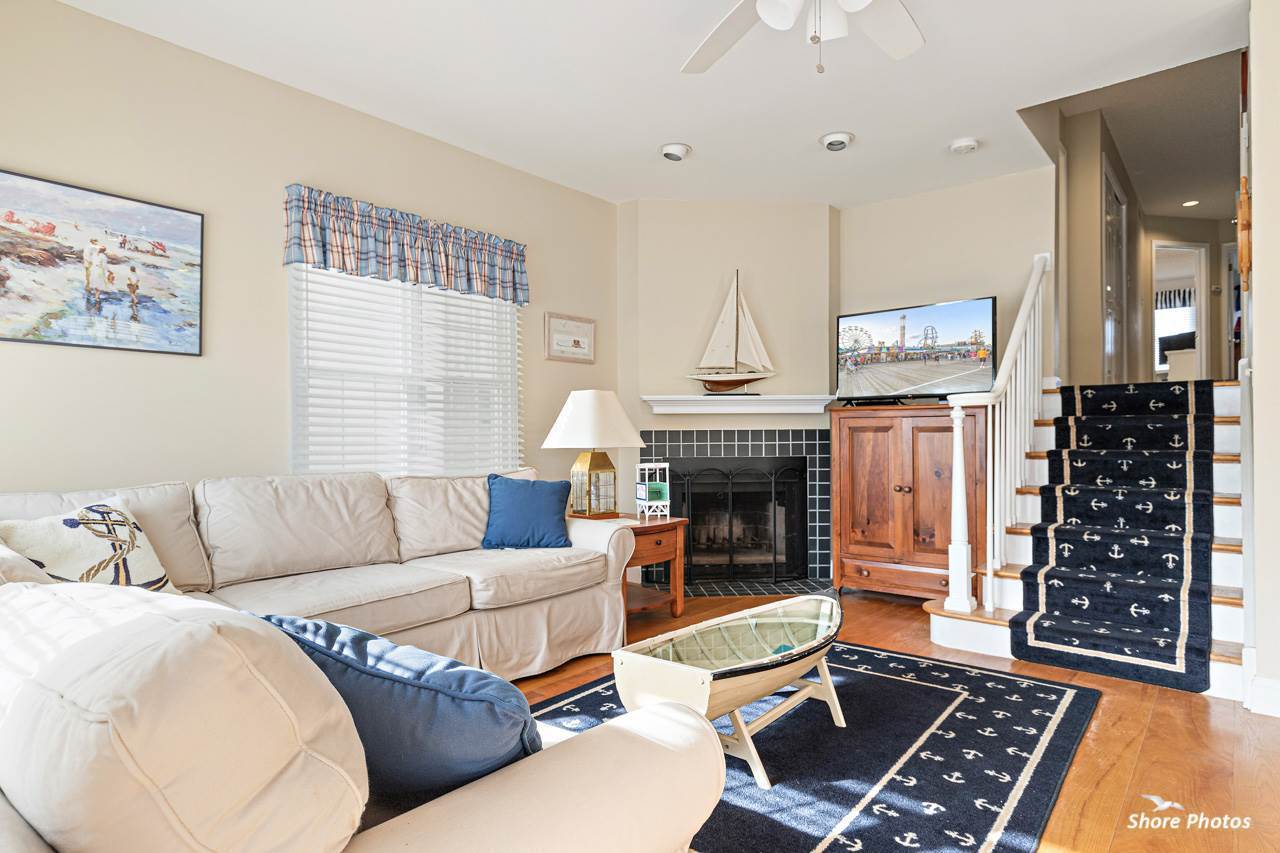 My parents recently sold "our" childhood Shore house in Ocean City, New Jersey. (I say "our" because in no way did my brothers and I own any part of it; we just luckily grew up going there. 😂)
Several years ago, when grandchildren were on the horizon, Mom and Dad decided to buy a bigger place that could accommodate the growing family. They rented out the old one, which they enjoyed for a while, but it was a lot of work. So not too long ago, they waved goodbye to it. Or "launched it," as Dad says. ;)
We all adored that place. And because of that, I thought we'd all be a lot more emotional about launching… but it didn't seem to really phase anyone. 😆I suppose because we'd made so many new wonderful memories in the new house, which is only a few minutes north on the island. It didn't hurt that the new house features essentially the same layout, just with more square footage and some additional bedrooms and bathrooms. Honestly, when I walk into the new house, it kind of feels like the old house… and I love that.
I really do wish I could have taken photos of the house before it sold, as I know Mom was probably bummed that she couldn't be there to put the coffee table in the right direction and fluff the pillows for the listing pictures. 😆 (Listen, it bugs me too, haha.) But looking at them really brings me back to when I was still living under the same roof with my family… to high school… to college… and then to falling in love with and marrying Mitch. (We were married in Ocean City, and both families stayed in the house during the wedding week!)
Funny story about the rowboat coffee table: It was the cutest, but it was a tricky little thing. It was constantly tipping over and if anything spilled, all the liquid would drip down into it, and it was a huge mess. One time, when there was a big storm coming in and we were worried about flooding, Mitch broke the ice with, "At least we'll have to get a new coffee table!" And then someone responded, "Well, it's a boat. So it'll probably float and be the only thing that survives." This brought down the house. (Figuratively, of course. House was fine, thank goodness, haha!)
In our 20s, when things would get bad with our teaching jobs in New York, Mitch and I would borrow his best friend's car and escape the city, driving south–as quickly as we legally could–down to Ocean City, where we'd unwind for the weekend and laugh and remember that life was actually really good. And it was there, right outside this house in the sand, that Mitch actually proposed. (Here are our engagement photos, which we took there, too!) So many wonderful things happened on Central Avenue.

Anyway, I threw in a few photos that I found in the archives, too. I couldn't find "before" pics from when we first moved in, but trust me when I say that my mother is a design wiz! Seemingly overnight, she turned a somewhat drab space into an adorably preppy beach cottage–stripes, summer plaids, piping, beadboard, sailboats, anchors and all.
I will always love this home, and I hope the family that now owns it creates amazingly special memories there, too. :)
Dress: Ramona Keveza (I think this is it?!) Bridesmaid dresses are J.Crew.