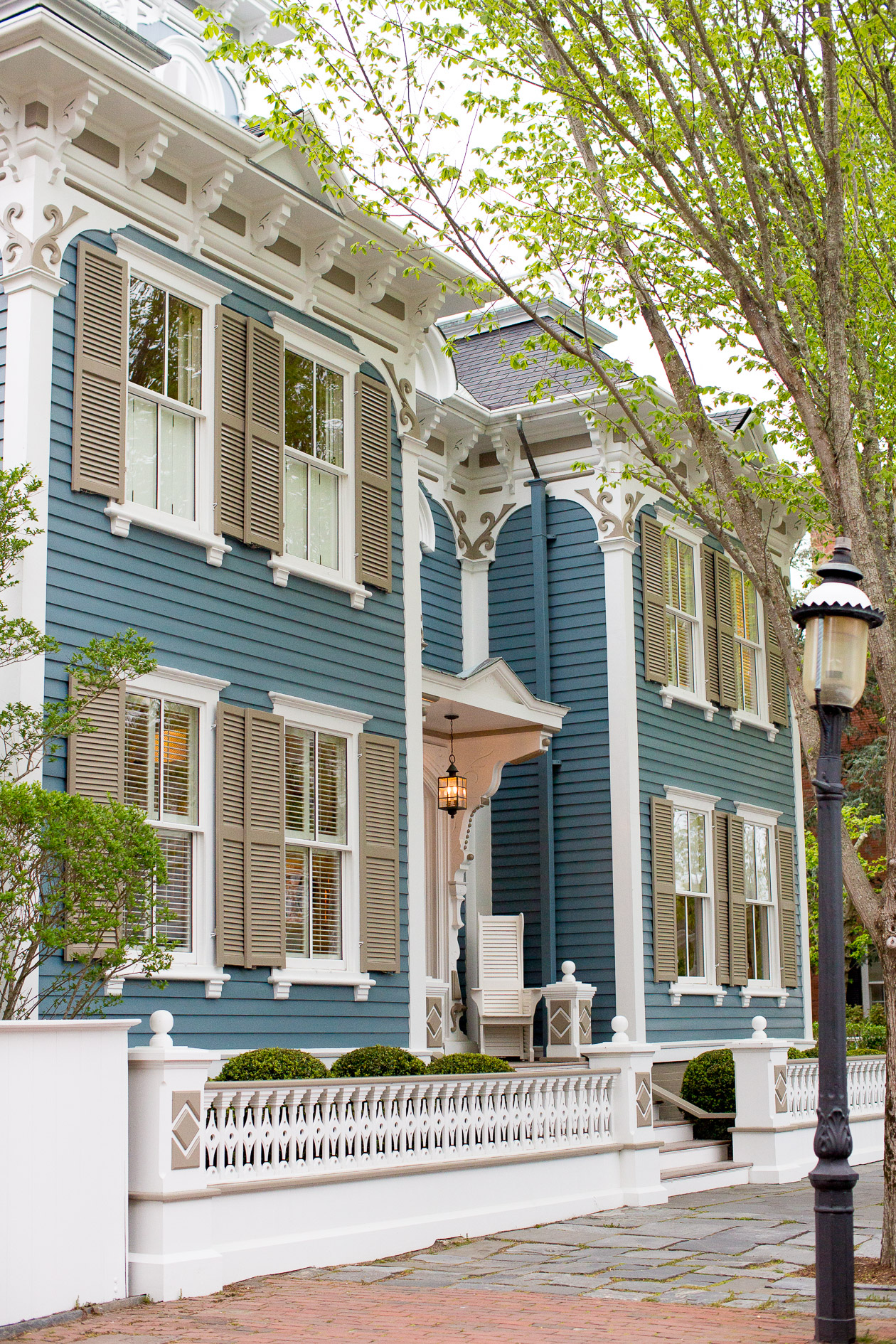 7 p.m. publish time for today's post. What can I say? I've clearly been enjoying my travels! ;)
I love walking down Main Street in Nantucket. Of course, so many of my favorite stores–Blue Beetle, Shift, Vis-A-Vis and Murray's Toggery Shop, just to name a few–are located along the main drag. But head away from the commercial area, and you'll see some of the most historical houses on the island, many of which belonged to wealthy sea captains and shipowners during the 17th and 18th centuries when Nantucket was considered to be the whaling capital of the world.
I think the coolest part of this is that some of homes are still owned by descendants of pre-Civil War Nantucket! Something else I find incredibly interesting is the number of "widow's walks" you'll see perched atop the houses. These railed rooftop platforms or enclosed structures were designed for the mariners' wives so that they could watch for their husbands' return. Often, they didn't return–thus the "widow."
Anyway, there are a bunch of different styles of houses that can be found on Main Street, and these styles give passersby clues as to when they were originally built. It's such an amazing street, and definitely worth a stroll the next time you're in Nantucket. ;) Below are some photos from the walk I took along Main with Mom and Dad the other night. Enjoy!