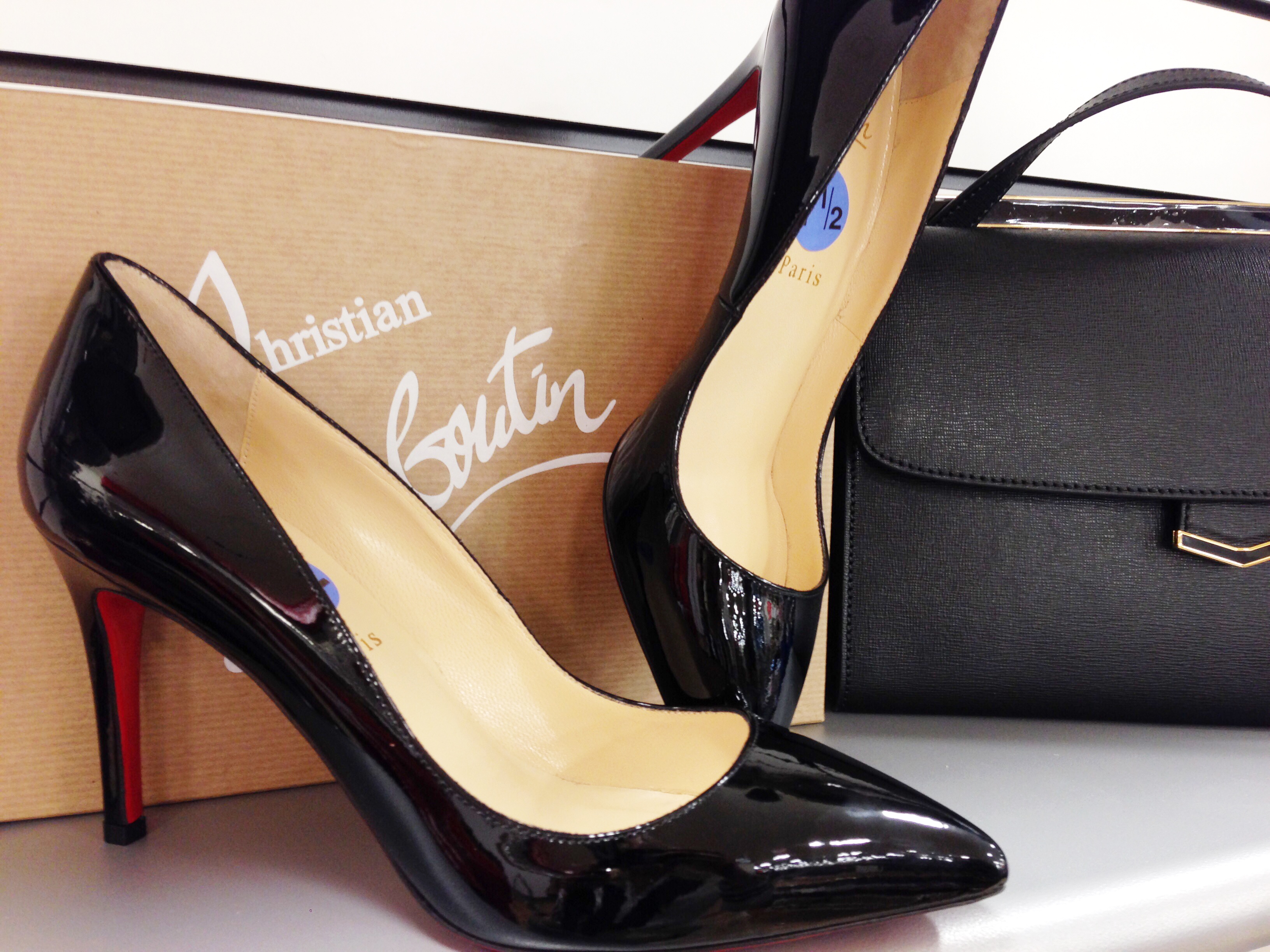 A few weeks ago, I had the opportunity to shop the new TJMaxx store on Michigan Avenue in Chicago before its grand opening. (I have to admit: there are definitely some perks that come with being a blogger!) I'd always been a fan of TJMaxx, and knew it was great for finding deals on quality brands. But I really couldn't get over this particular store's "Runway" section.
The Runway section–which includes a huge selection of high-end designers like Christian Louboutin, Tory Burch, Céline, Rag & Bone, Theory, Gucci and Fendi–was out of this world. Most products were discounted by 50 or 60 percent! Not that I'll ever be in the market for a Céline bag, but I found one there for half off. (Forgot to take a photo, probably because I was in a state of disbelief. But I swear–this happened!)
I also loved how much Kate Spade, Jack Rogers, Vineyard Vines and Lilly Pulitzer I found while browsing. Scroll down to see the KSNY table. Swoon, right?! My favorite part of the store, though, was the shoe department. (Which you can also shop online.) These Franco Sarto riding boots?! These Sam Edelman riding boots?! These Patagonia snow boots?! Such great deals.
Needless to say, I can't wait to go back. (There are a pair of Jack Rogers riding boots that are calling my name. Hopefully I find them in a size 7.5 next time!) The new store opened its doors to the public on September 4th, so the next time you're in Chicago, be sure to check it out!