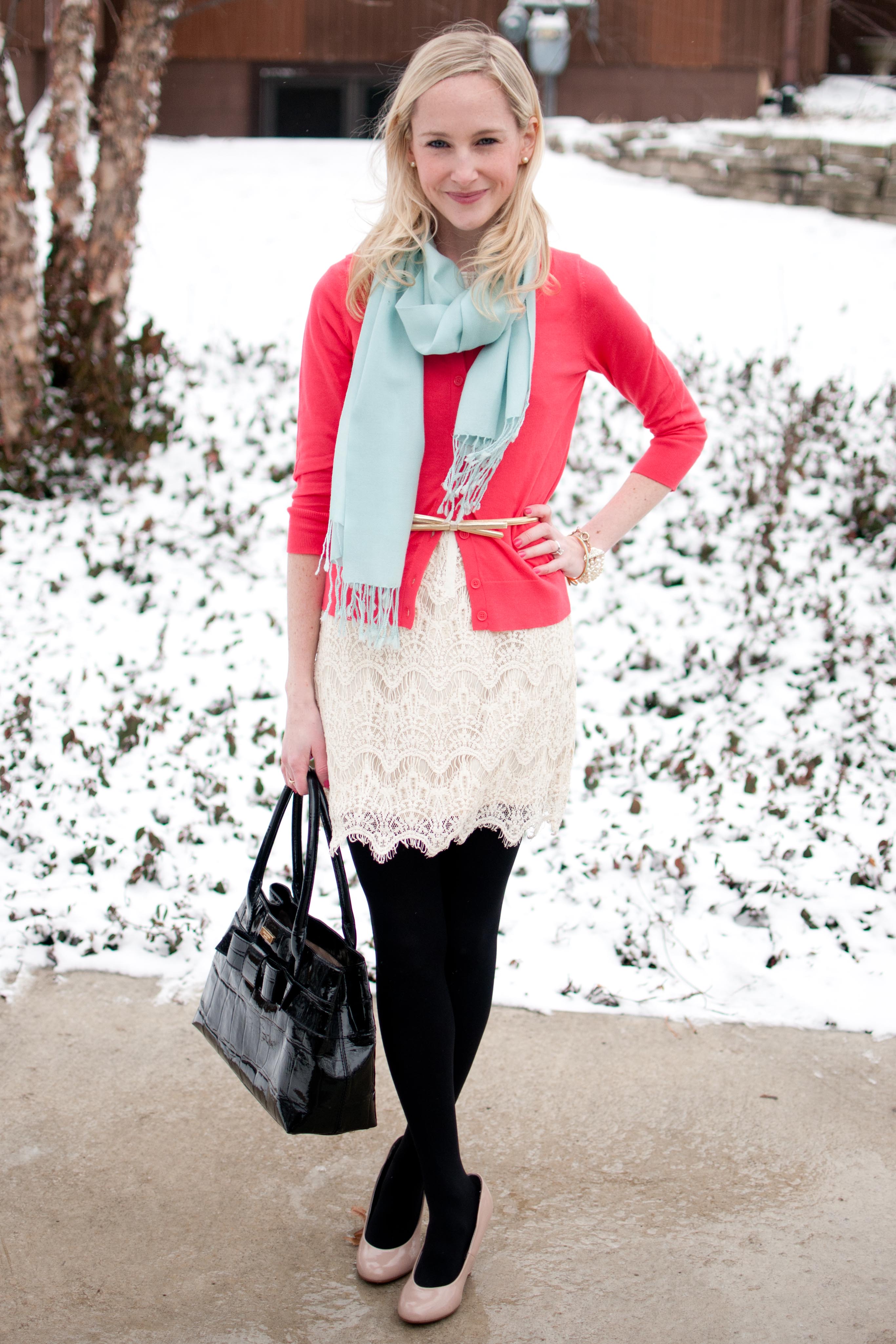 Dress: Necessary Clothing (old), similar here and here and here / Sweater: Ann Taylor Loft / Bag: Kate Spade / Bracelets: Kate Spade (bow) and J.Crew (pearls), similar here / Belt: Lilly Pulitzer, similar here, here (fabulous!) and here / Earrings: J.Crew / Tights: HUE / Pumps: Target, similar here and here
Snow–or cold weather, for that matter–wasn't even something I considered when I packed for our trip to Illinois to see Mitch's family! And I certainly hadn't thought that it would be snowing the day of our midwest bridal shower, thrown for us by Mitch's amazingly thoughtful aunts. :) It's nearing April, after all! But what can you do? I've found that most outfits–even lacy white dresses and coral sweaters meant for spring and summer–can work when paired with black tights and black bags! Thank goodness I'd packed these items!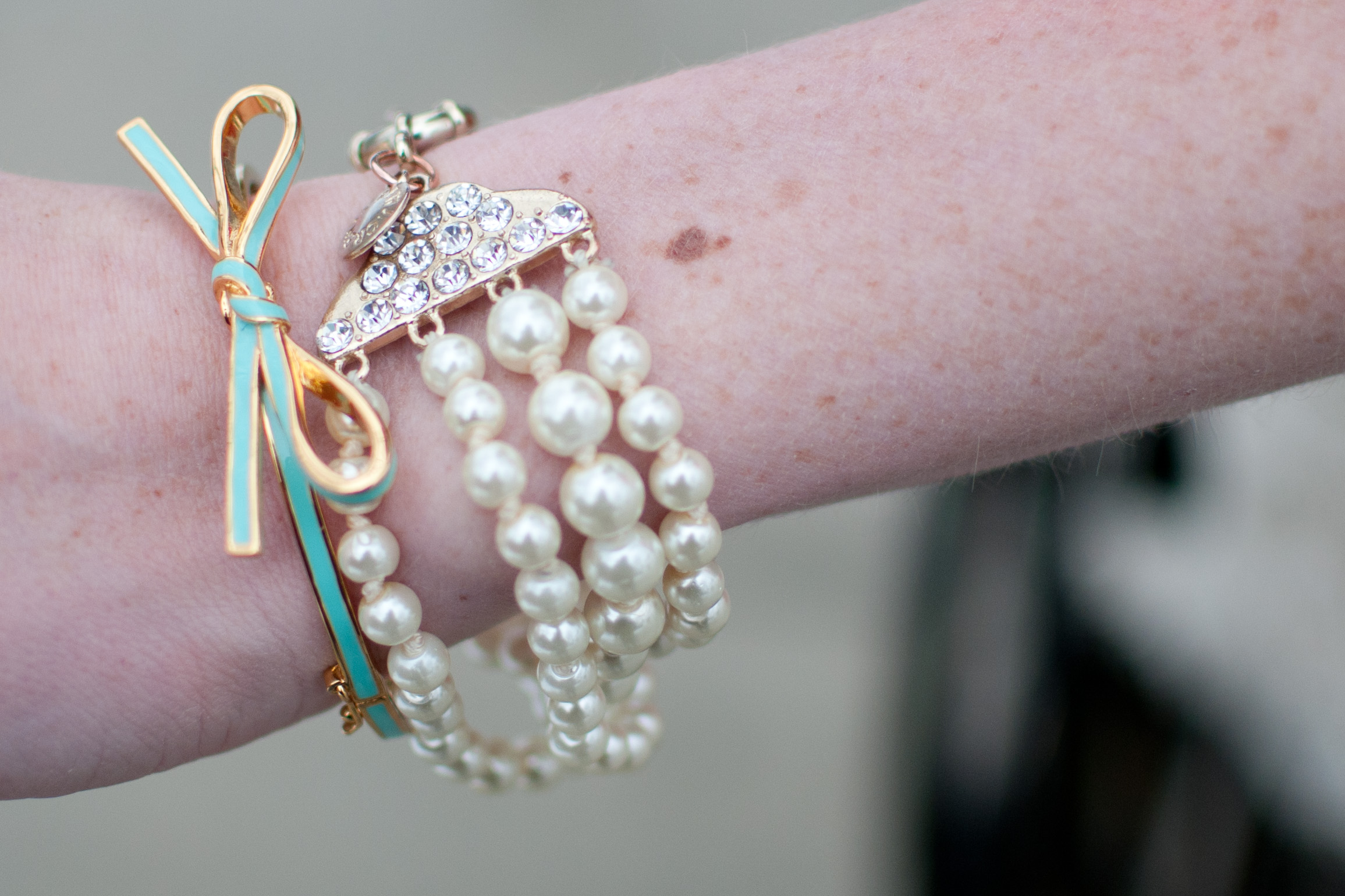 These pictures were all taken within 30 seconds (as it was absolutely freezing) so excuse the lack of originality. ;) On the way to the shower, the snow was really coming down, and our car spun out. My future sister-in-law, who was driving, handled the situation so well. She didn't even panic! (This city girl would have freaked out.) She stayed calm and safely got our car back on track. Phew! Go Sarah.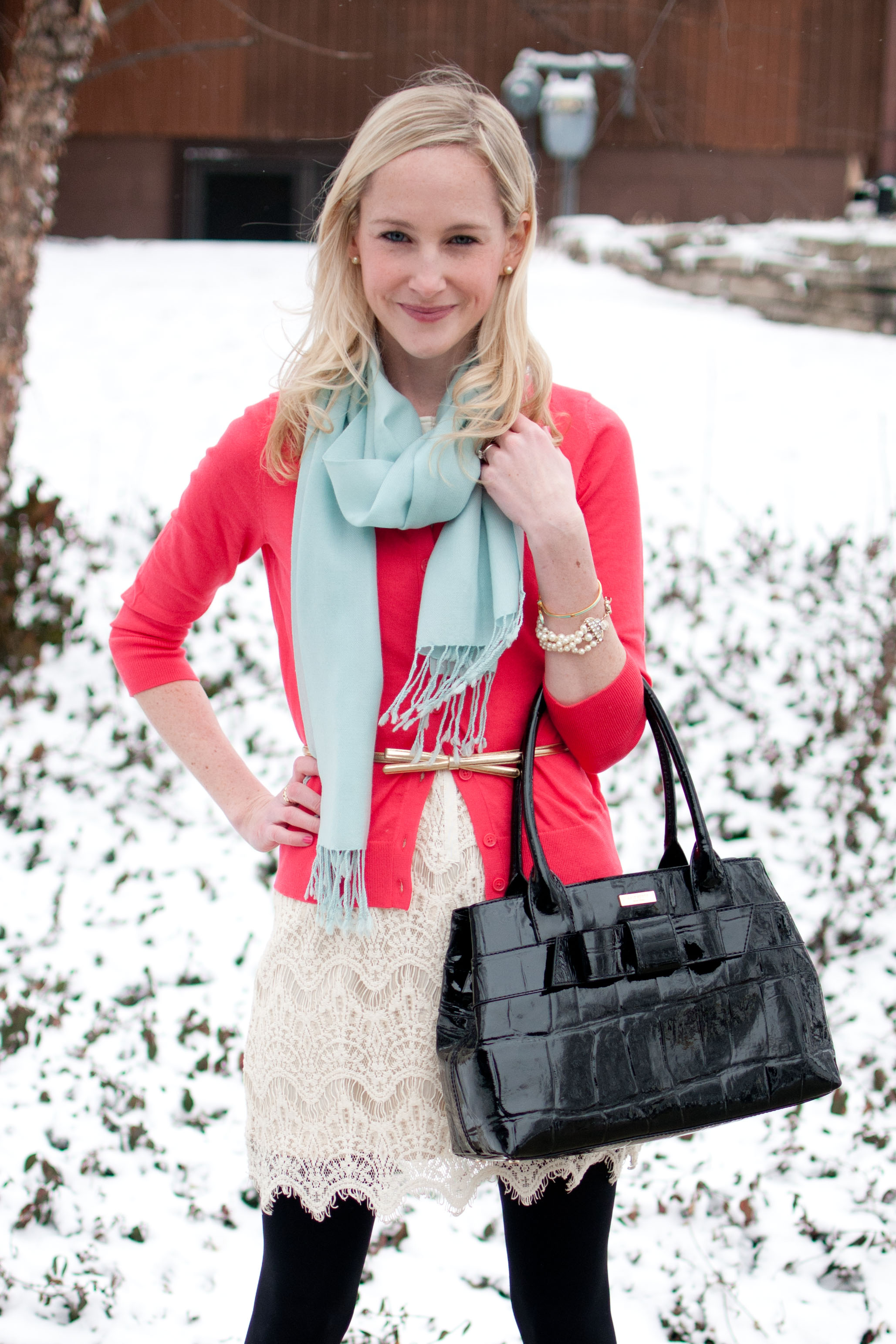 The shower was absolutely beautiful. Mitch and I were incredibly touched by the thought, time and generosity that went into it. We are so lucky to have such a loving family! I'll post pictures as soon as I get my hands on some. ;)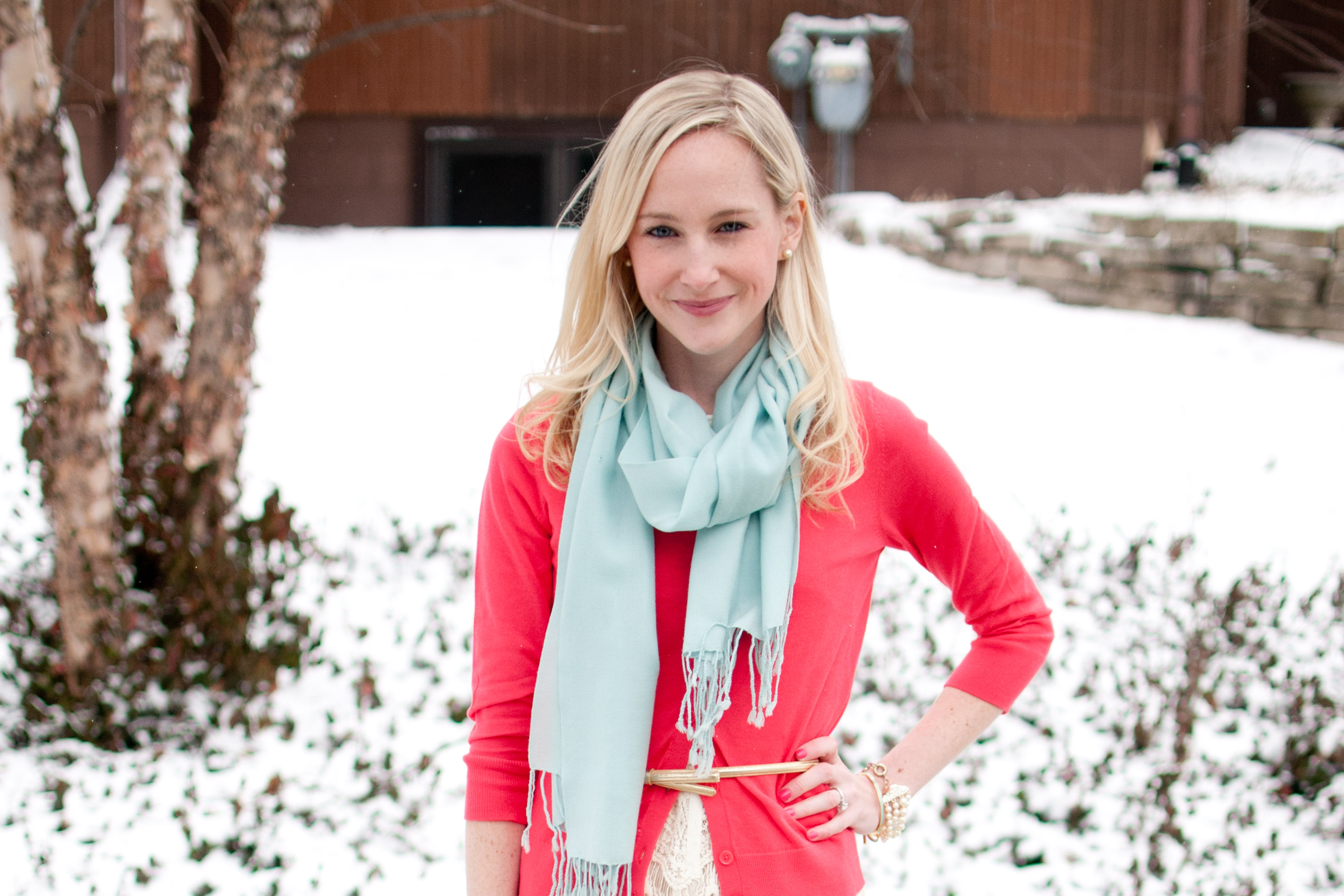 White Lace Dress