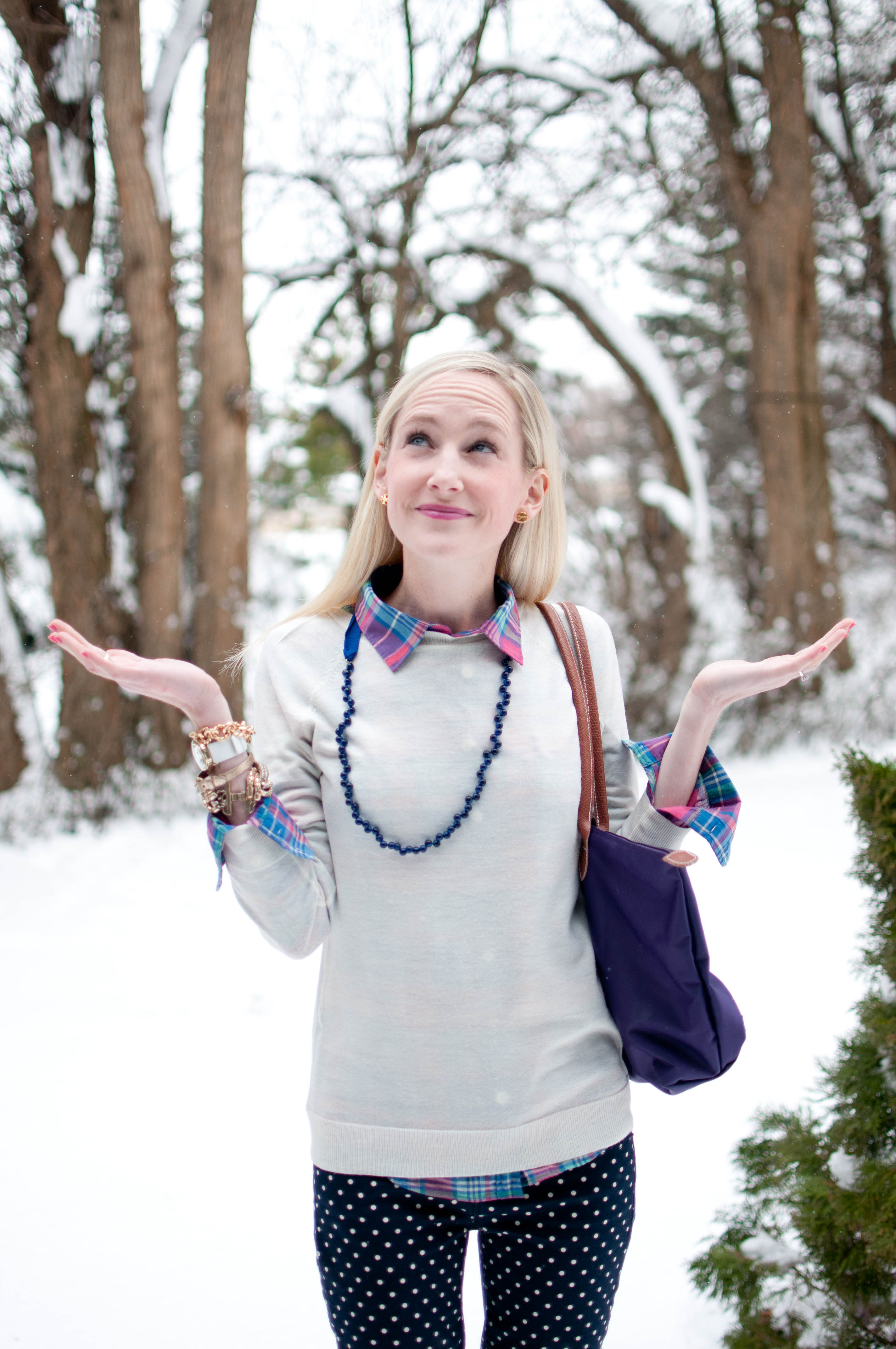 Pants: J.Crew / Sweater: Joe Fresh / Shirt: J.Crew Factory / Necklace: J.Crew (old), similar here in multiple strands (on sale!) / Boots (unknown), similar here (read my post on Sorel boots here) / Bag: Longchamp / Watch: Marc Jacobs / Bracelets: J.Crew (woven) similar here (save) and here (splurge), J.Crew (glitter belt buckle) similar here, J.Crew Factory (links) / Earrings: Tory Burch / Lipstick: Clinique
Well, I certainly wasn't expecting a blizzard over spring break! Mitch and I arrived in Illinois on Saturday evening after a 17-hour road trip, and were promptly hit with 10 inches of snow. At least it didn't hit while we were driving, like it did over Christmas!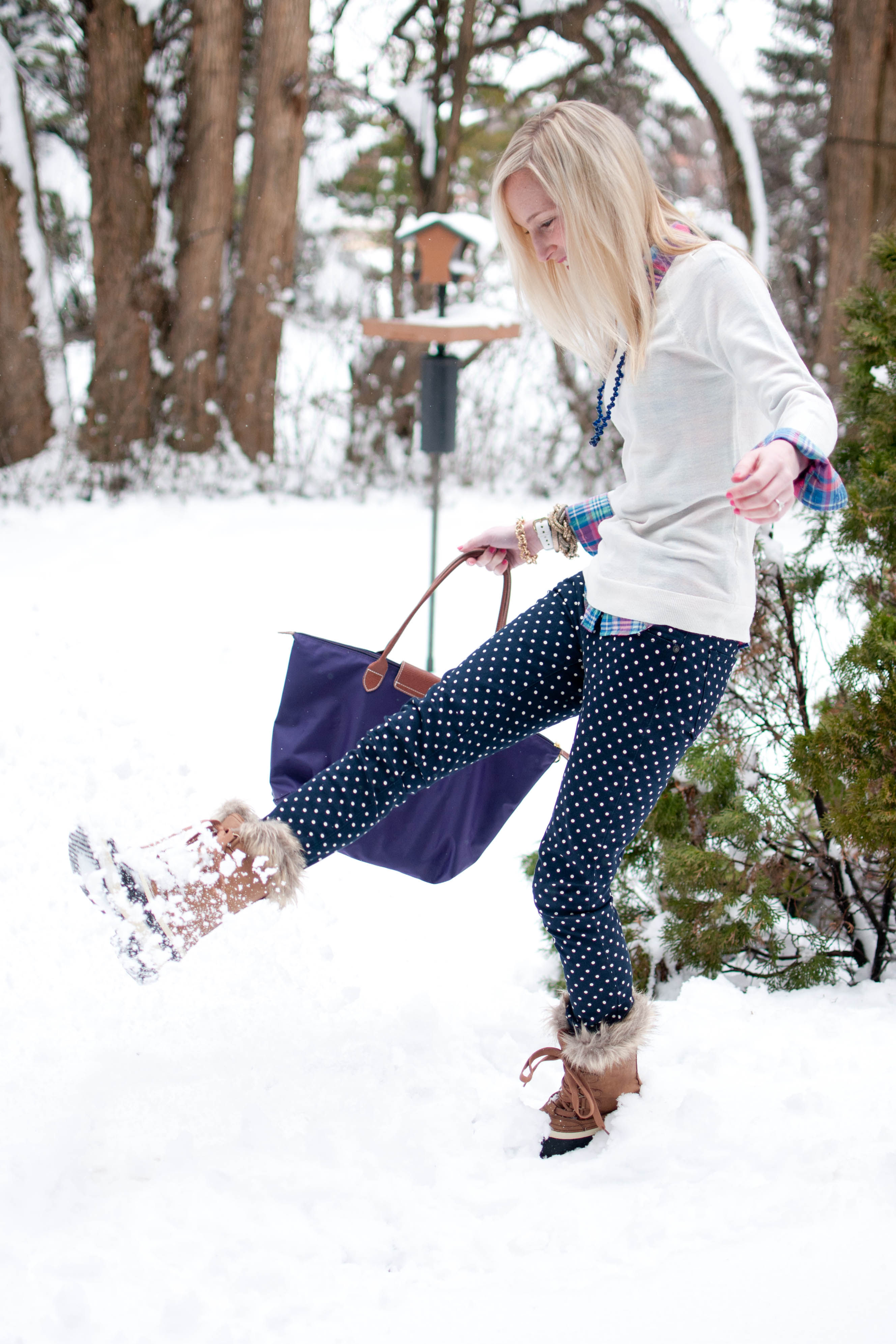 I, of course, didn't even think to bring my crazy Sorel winter boots with me, so today I'm wearing borrowed boots from my very fashionable Mother-in-Law-to-be. (How cute is she?!) I'm also toting her bright purple Longchamp bag. (Thanks, Lisa!) Pops of color are such a must when your background is a bright white! I'm very lucky to have such stylish women in my life.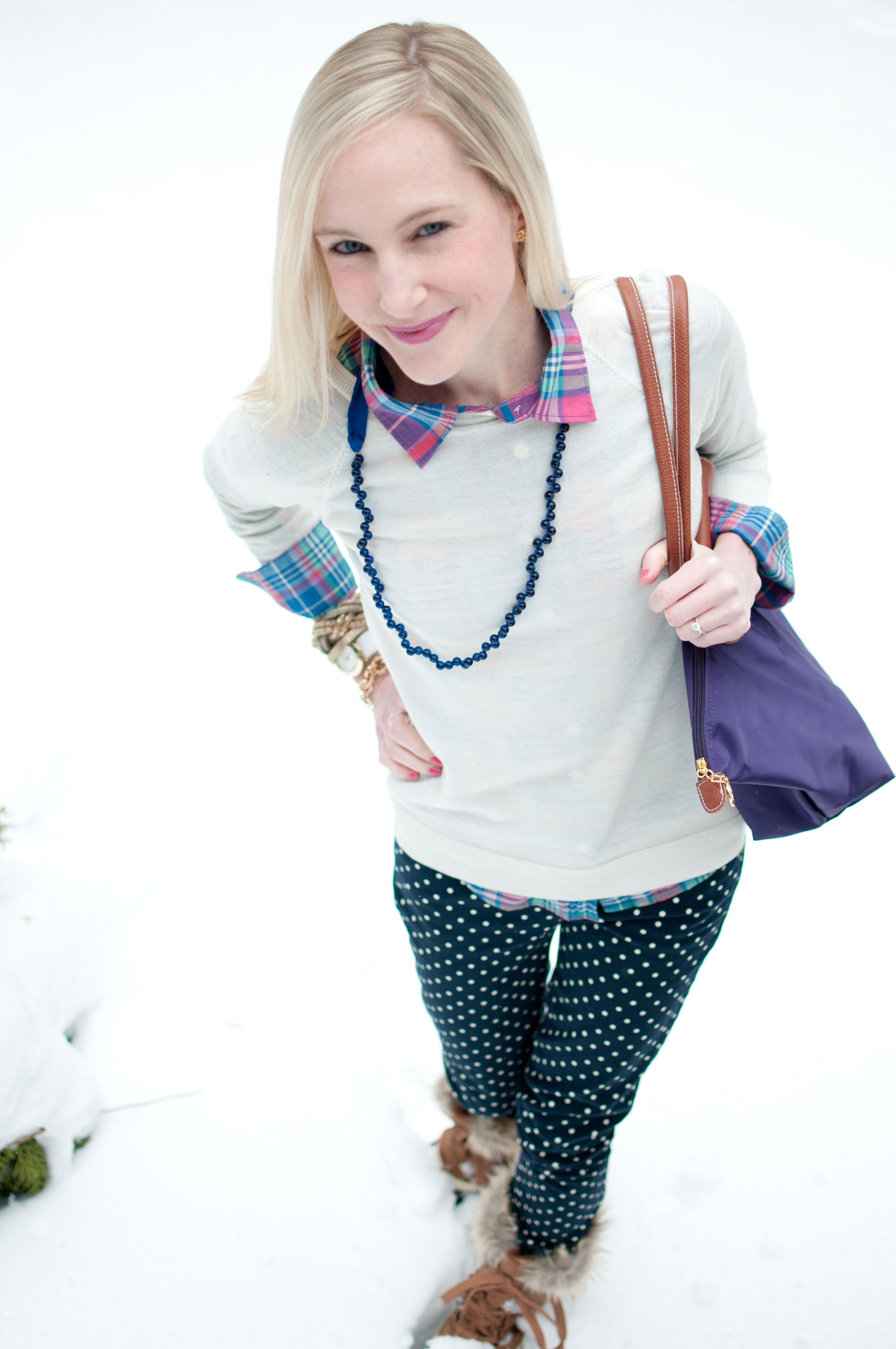 Because the weather is so mixed up–should be in the 60s right now, wouldn't you say?–I'm wearing mixed up patterns: polka dot pants and a plaid shirt, with a snowy white Joe Fresh sweater. I'm sure you're applauding me for not wearing a J.Crew excursion vest today, but I am. I just took it off for the pictures! ;) Can't live without that thing this "spring" season!
Warm Preppy Snow Boots