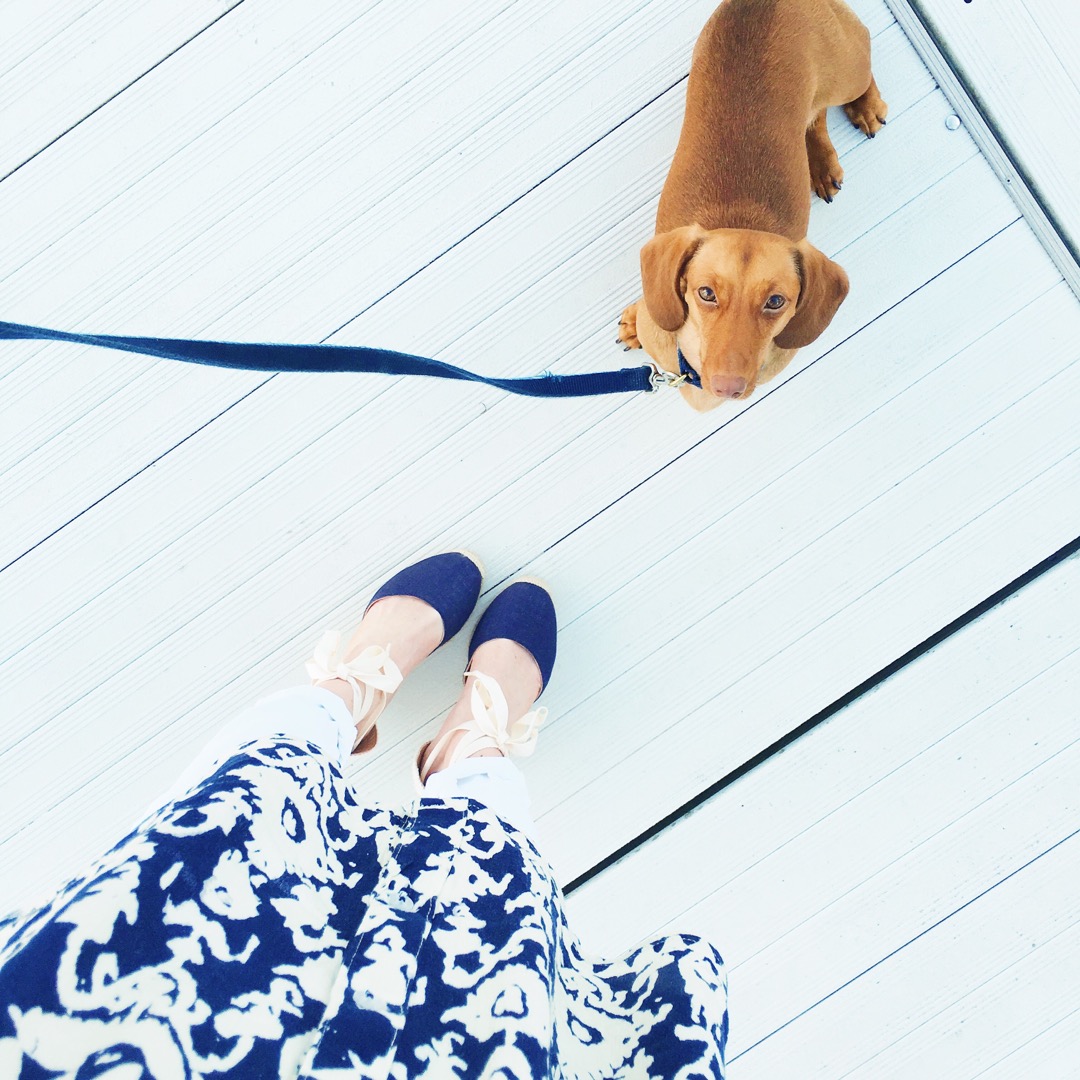 Top / Jeans / Espadrilles
Reunited with Noodle! I can't even tell you how much I missed her. We ran circles around each other for a good 15 minutes.
Despite having a blog and several social media accounts, so many of the photos I take on my phone get lost in the shuffle. Selfishly, I love "Life, Lately" posts because they help me remember little moments… but I also love that they're a better reflection of what my life is actually like. At less curated depiction, at least!
So here are a BUNCH of photos from the last few weeks, in absolutely no order. ;) More to come this weekend!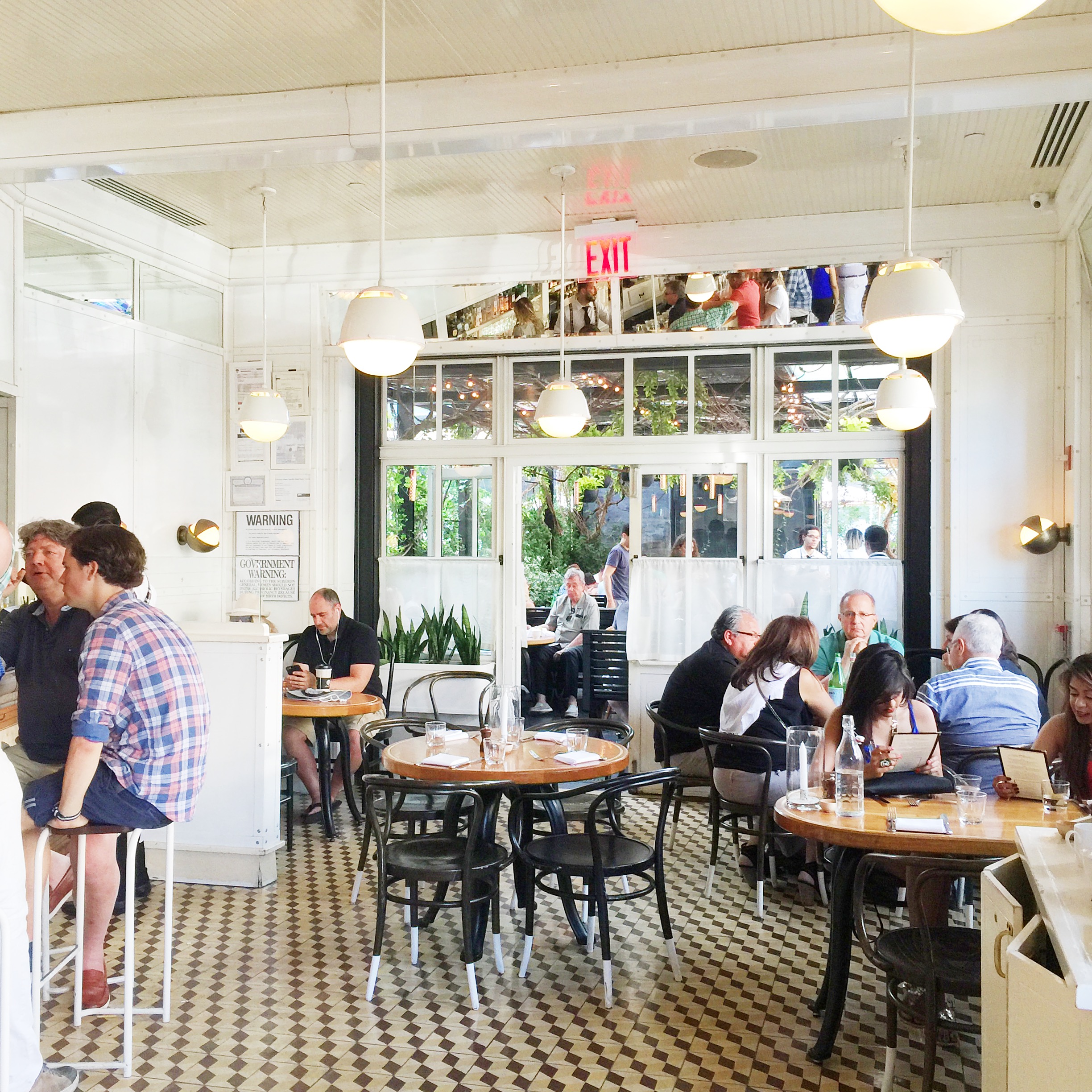 Lunch at the Standard Grill in NYC. So funny: In all my years in New York City, I never ate there. (Only drinks or biergarten fun.) I was always saving it for a special occasion. This past trip, though, Mitch and I decided to stop… and it was amazing!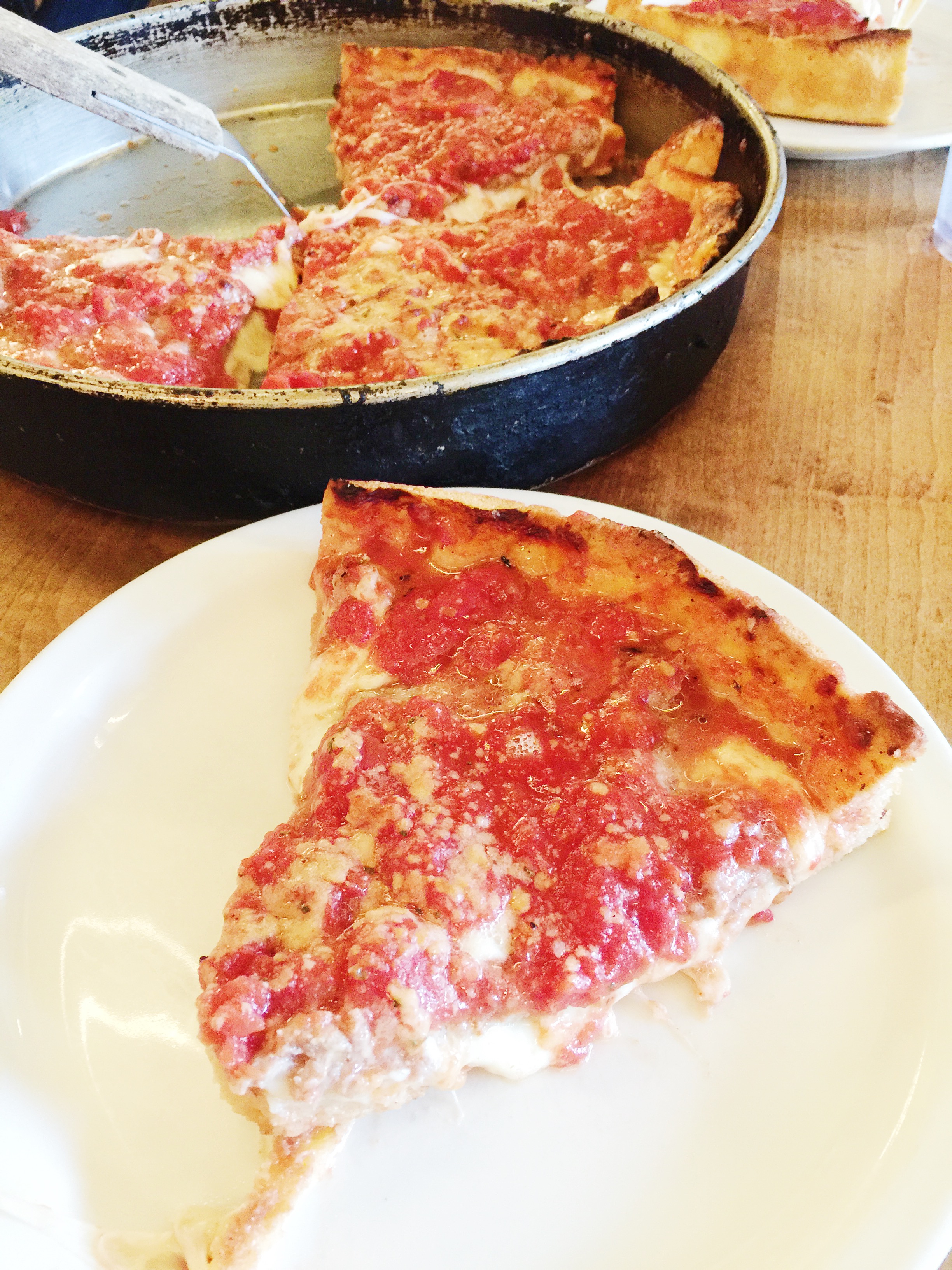 Deep dish date: Lou Malnati's in Lincoln Park. So good! (And my first real date with Mitch in a month.)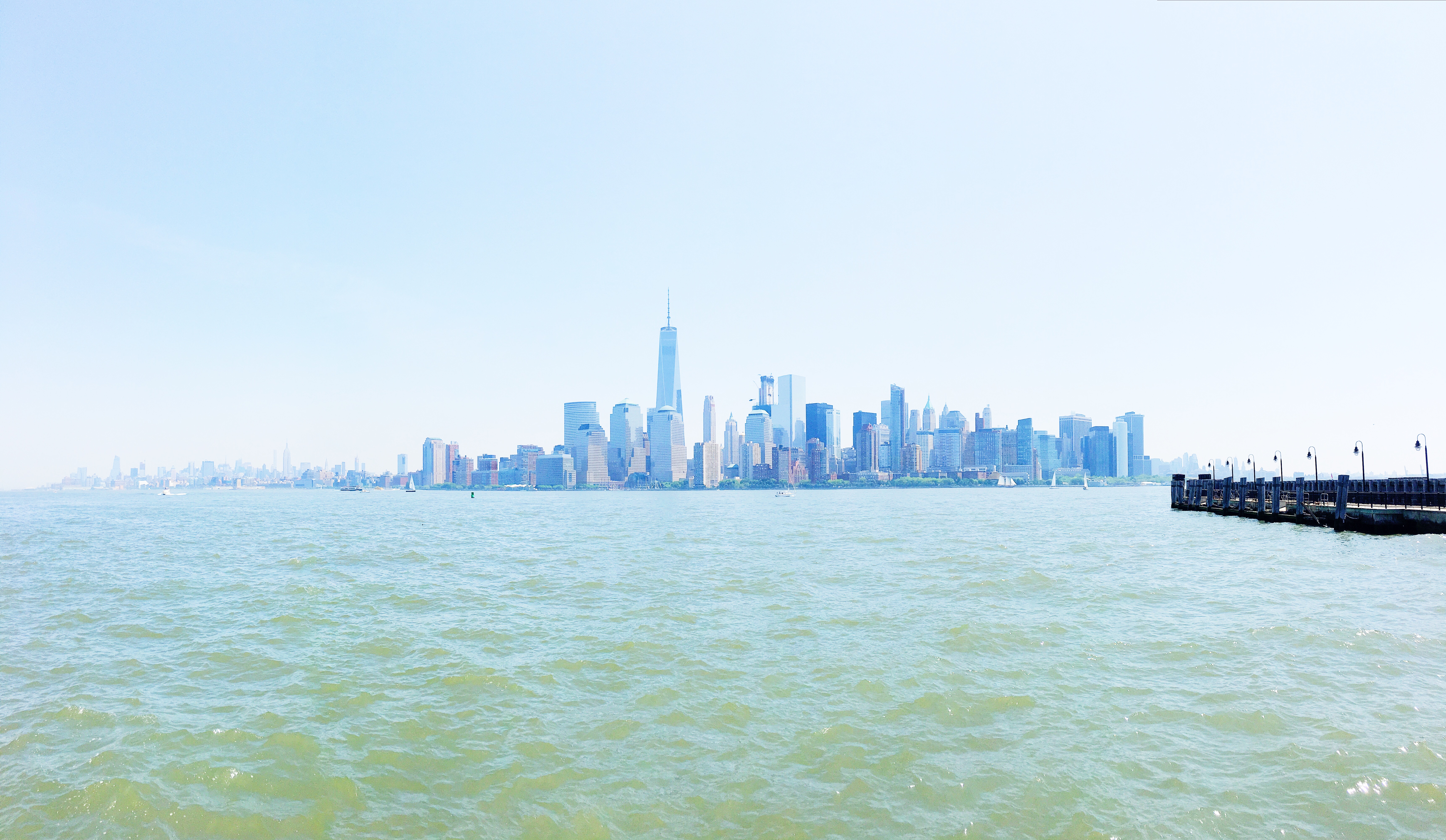 Seeing the skyline breaks my heart. But being in the city? No tears at all. So weird!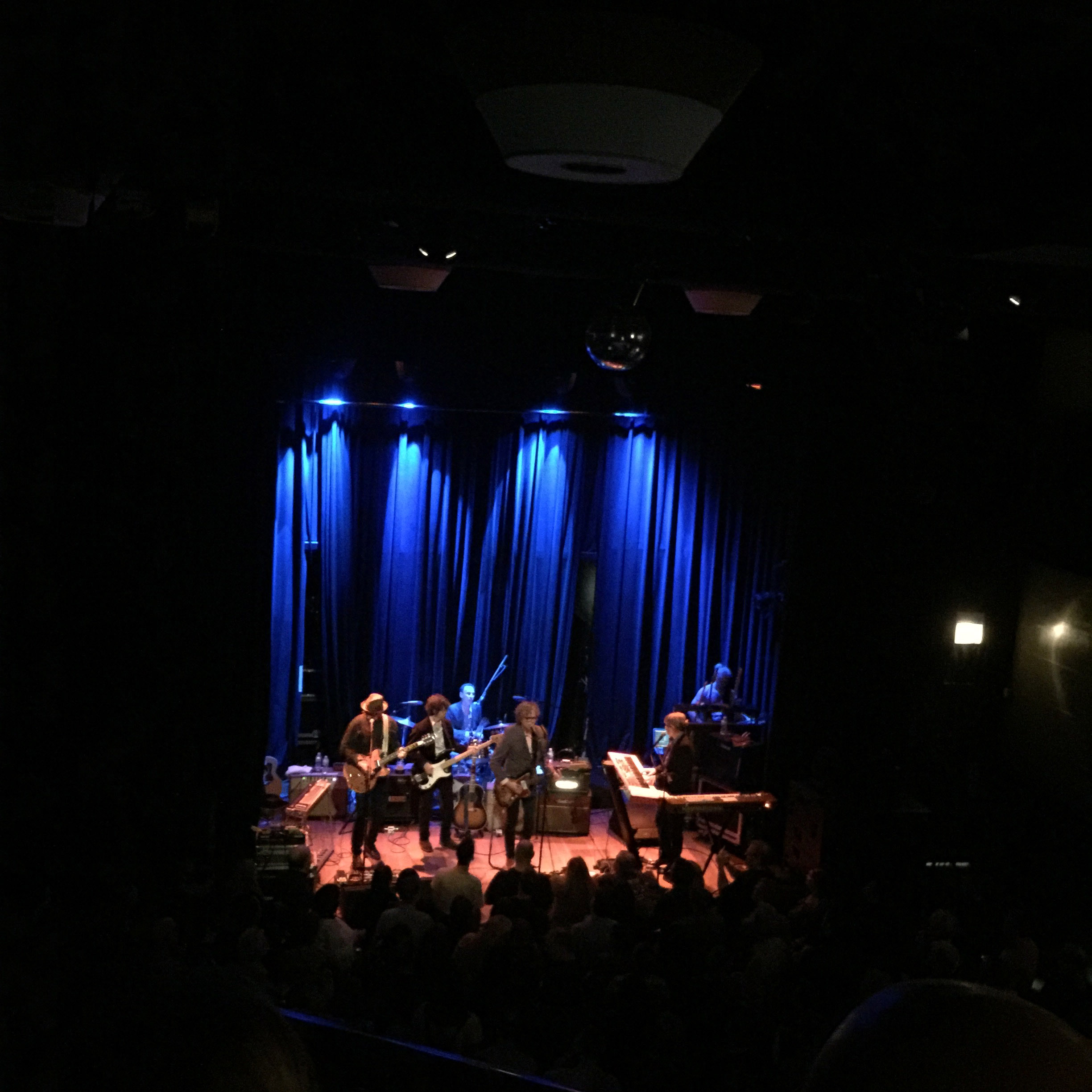 Mitch and I saw the Jayhawks yesterday at Lincoln Hall, and it was AMAZING! I'm big into "alternative country" music… which I think should be called "folksy country rock." ;) But the Jayhawks have been on my must-see list for a long time, and I'm so glad I finally crossed 'em off!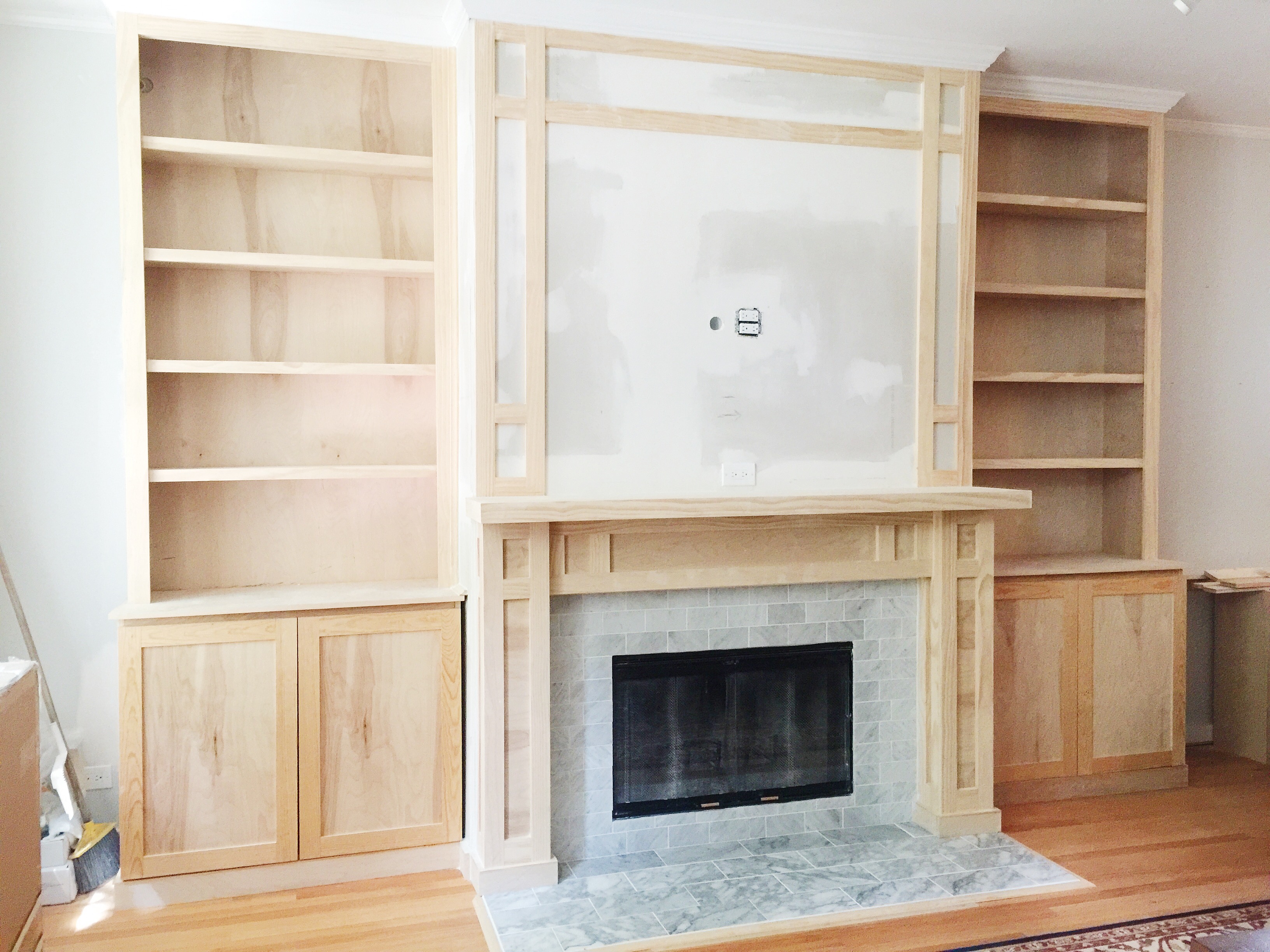 Our fireplace renovation project (which I originally wrote about here) is complete! We're insanely busy this week, so I'm not sure when it'll get painted. (Ever have one of those weeks in which every single moment is scheduled?!) But fingers are crossed for next week. I can't wait to share the final reveal!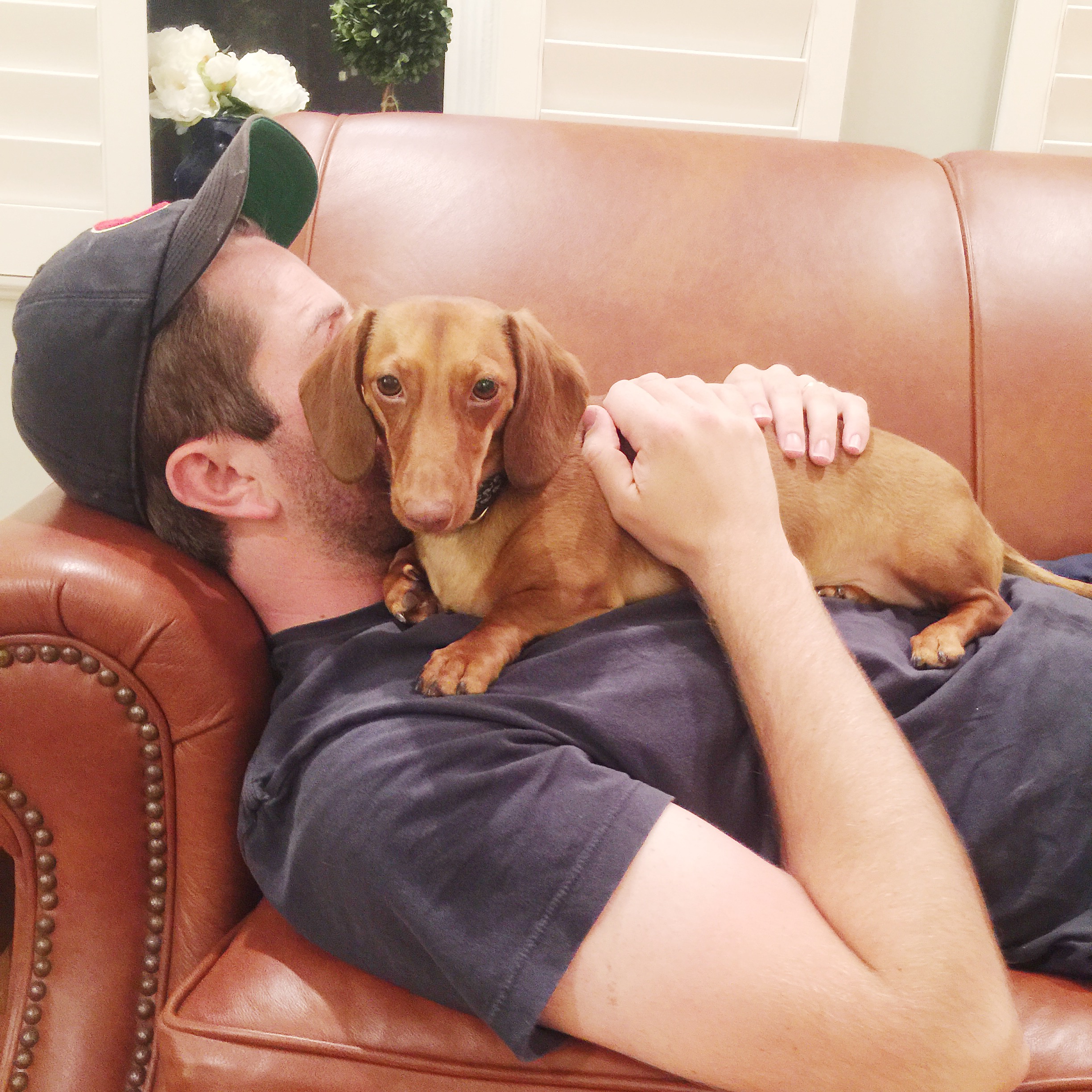 Two cuties enjoying the new living room set up. This was a BIG part of the reason we undertook the fireplace renovation. Before, the living room was completely cluttered, as the TV and TV stand had to go in one corner, and the love seat, as a result, was floating in the middle of the room. Now, the love seat has been pushed under the windows, and it's like a new house! We LOVE it. The house seems so much bigger!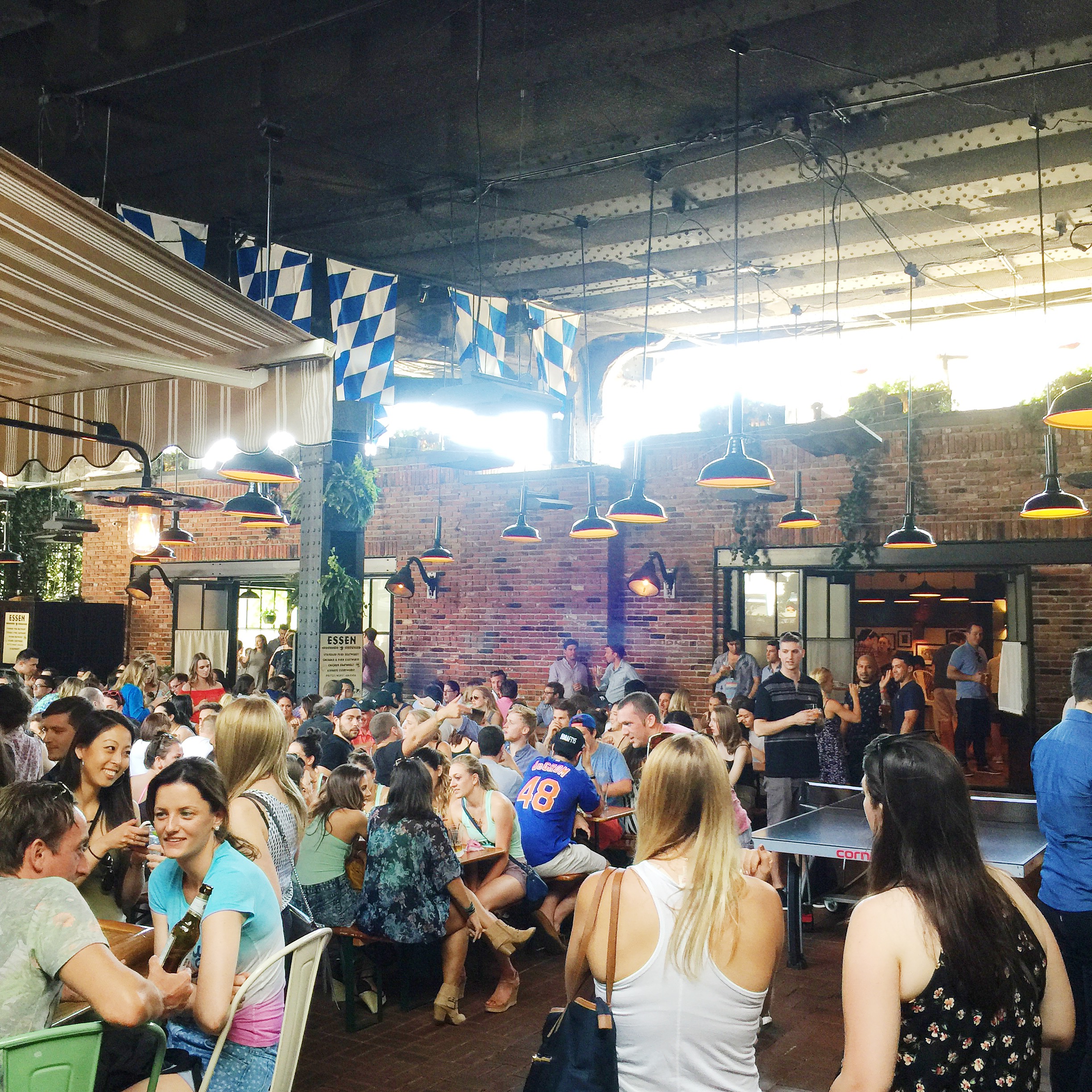 The Standard Biergarten. So many happy memories. No beer this time, but #omgpretzels.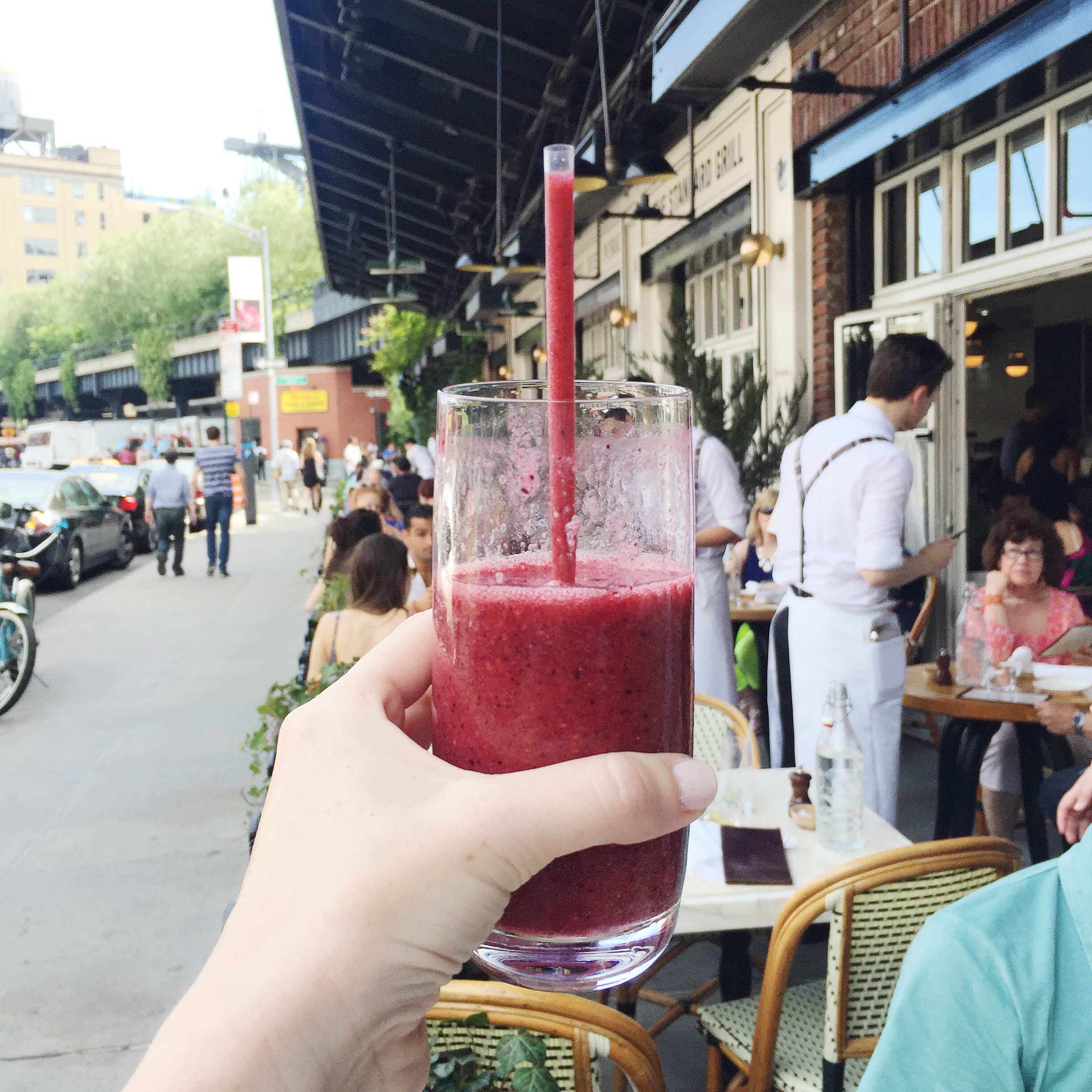 Really pretty juice.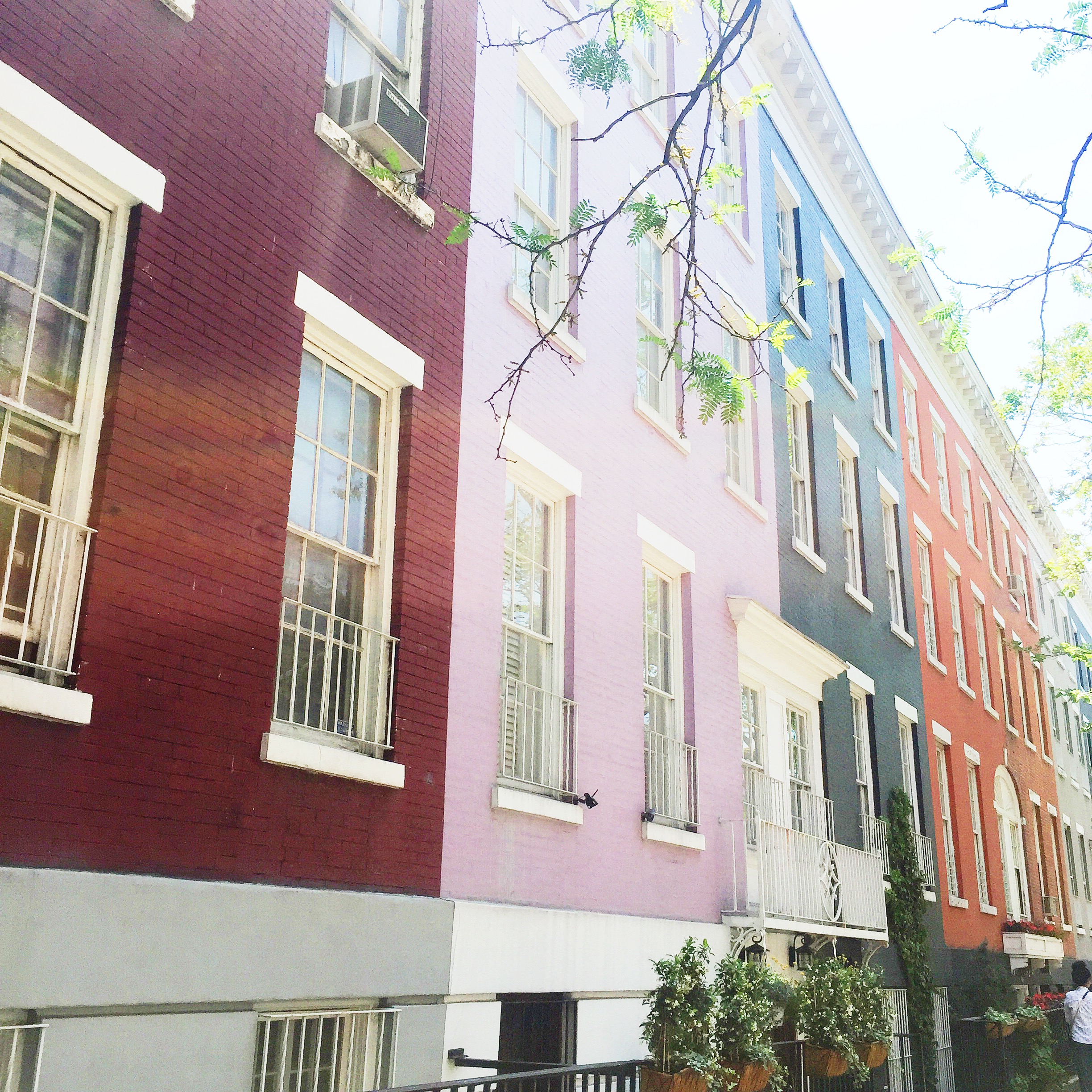 West Village wanderings. I've always adored this street!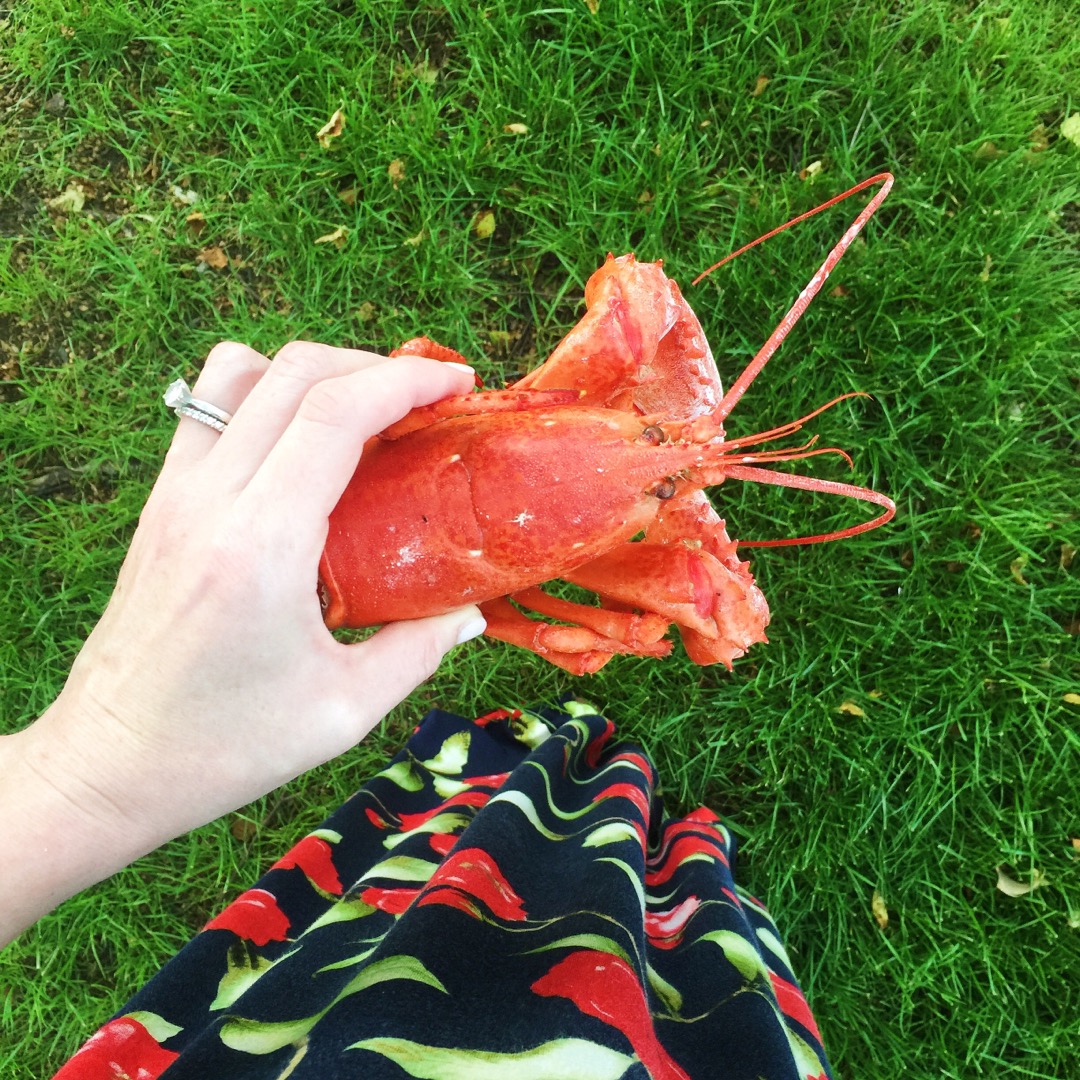 Dress (Size down)
Lobster Night for Dad's birthday. What an awesome night. The only thing that could have made it better is Mitch's presence!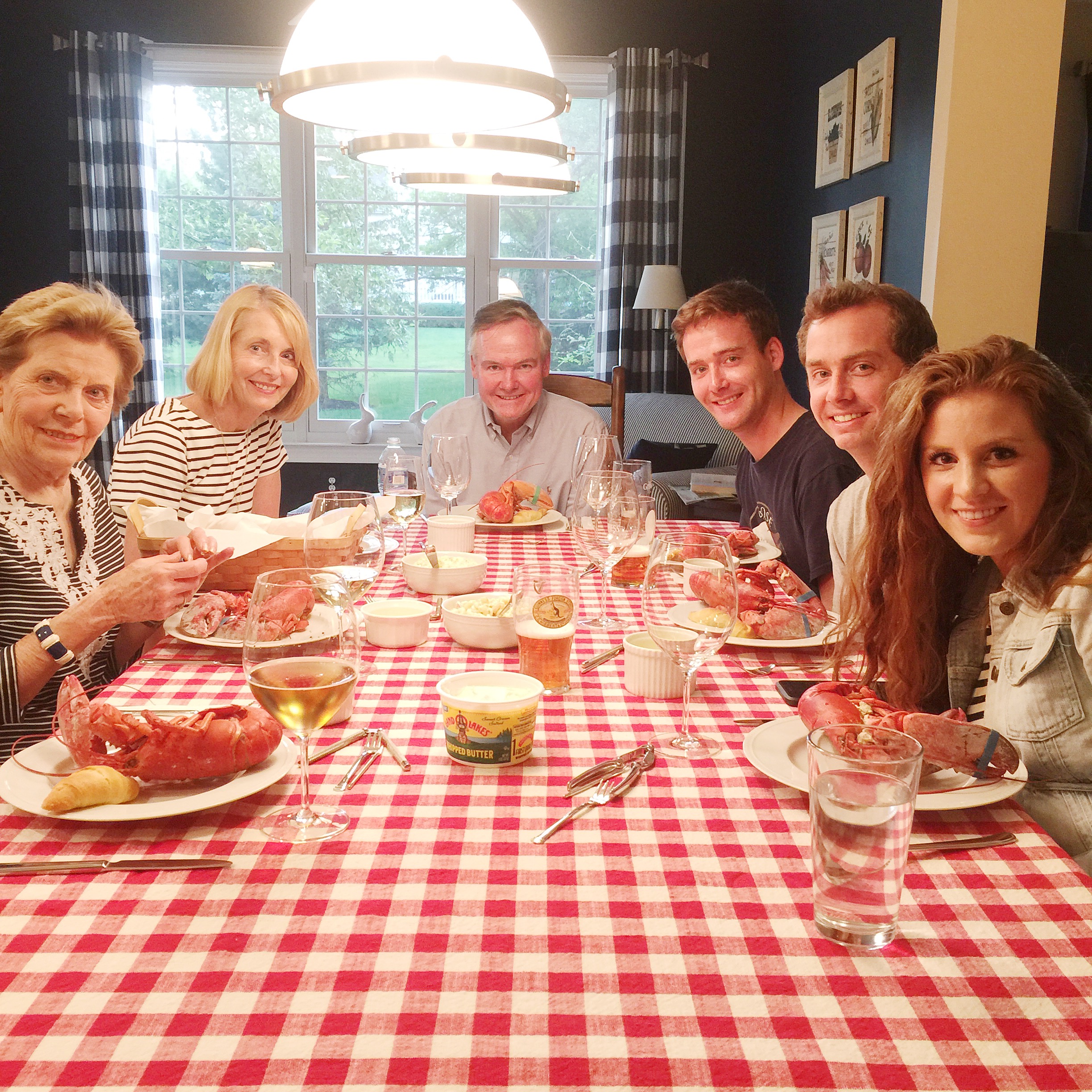 HAPPY BIRTHDAY, DAD!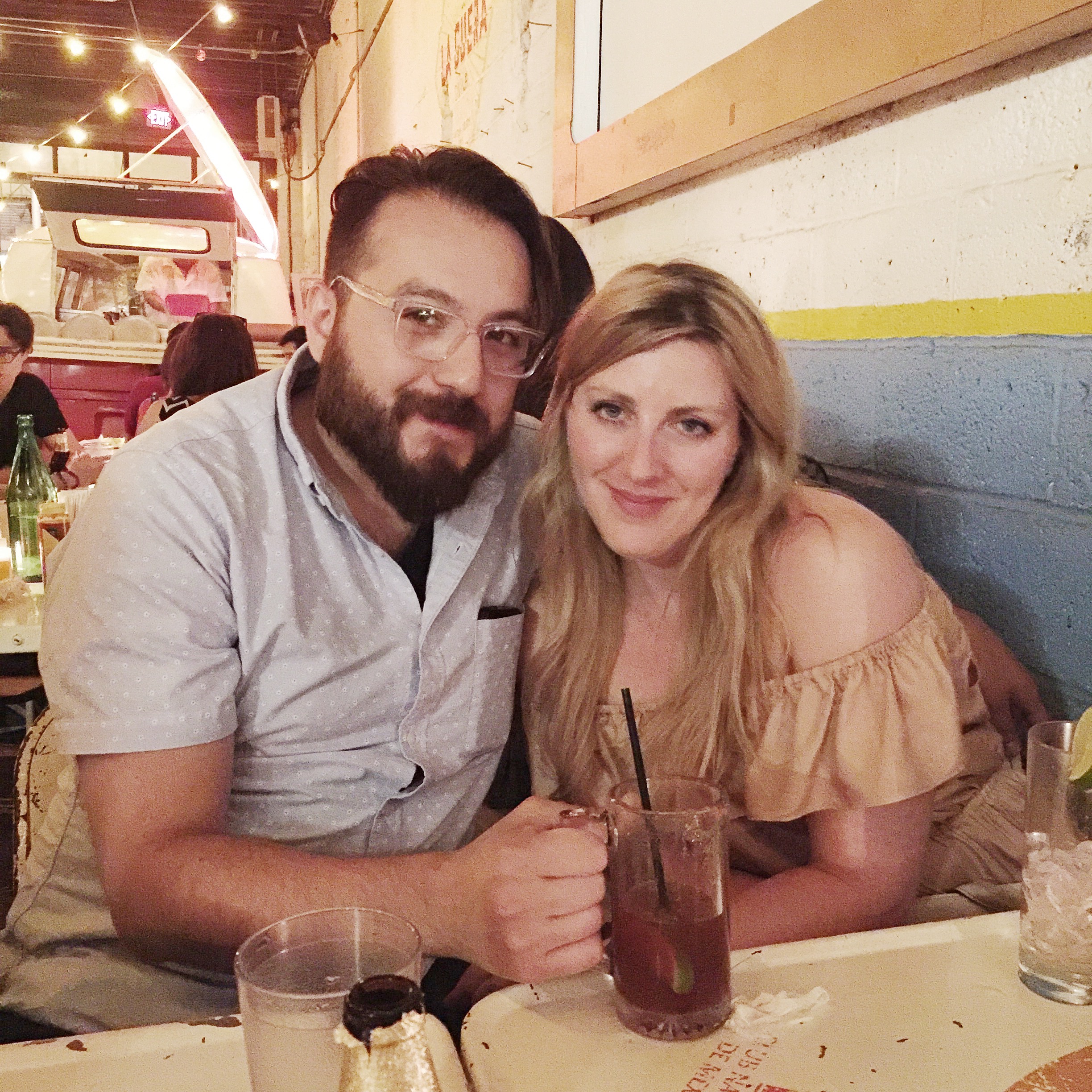 Tacombi with Mandi, George, Darby and Jason. Loved seeing my friends. :) Hard to believe that next time we all see each other, we'll be +2! (Darby is preggo as well!)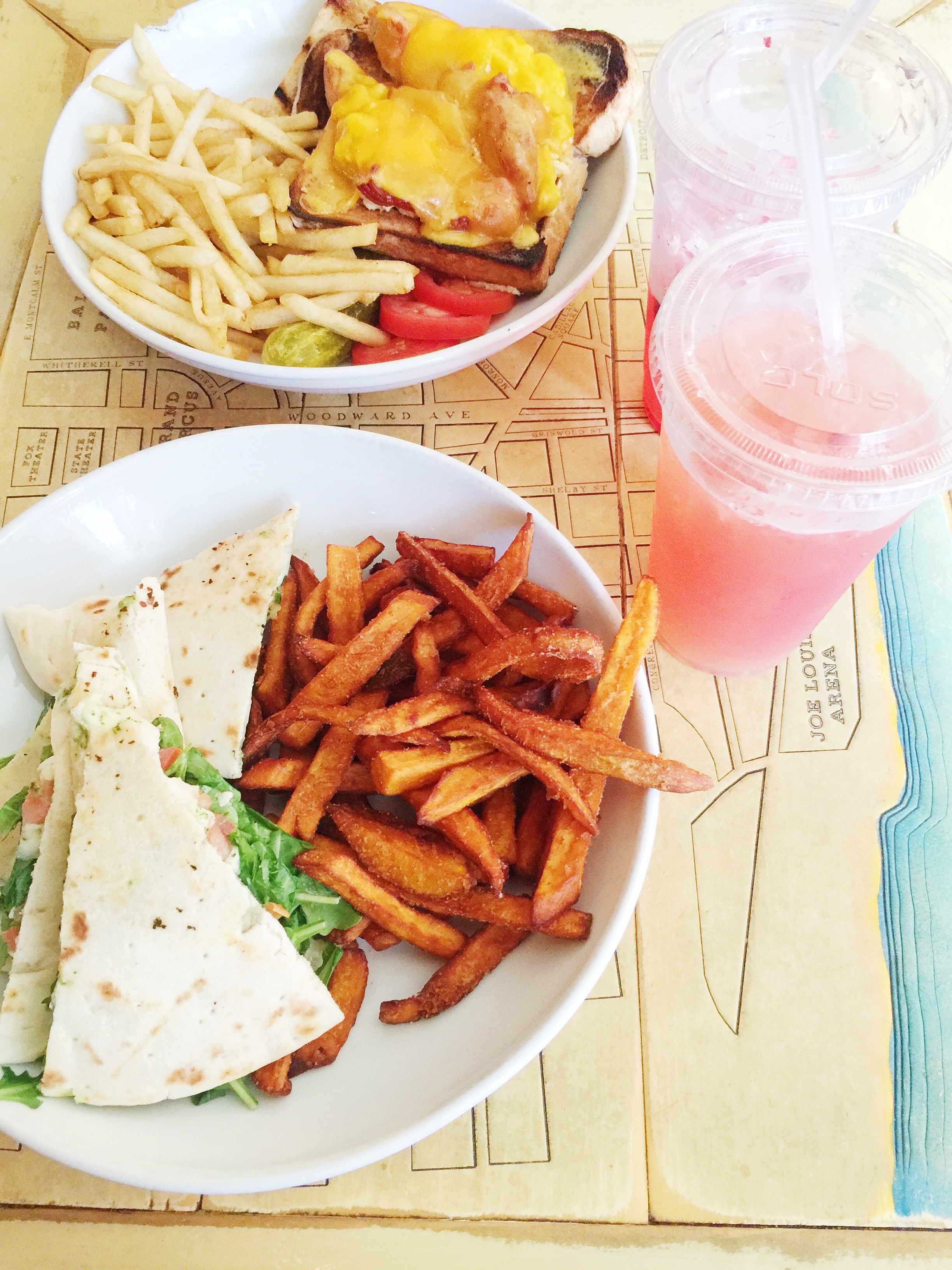 Lunch at The Grey Dog in NYC. My favorite place to stop during long walks.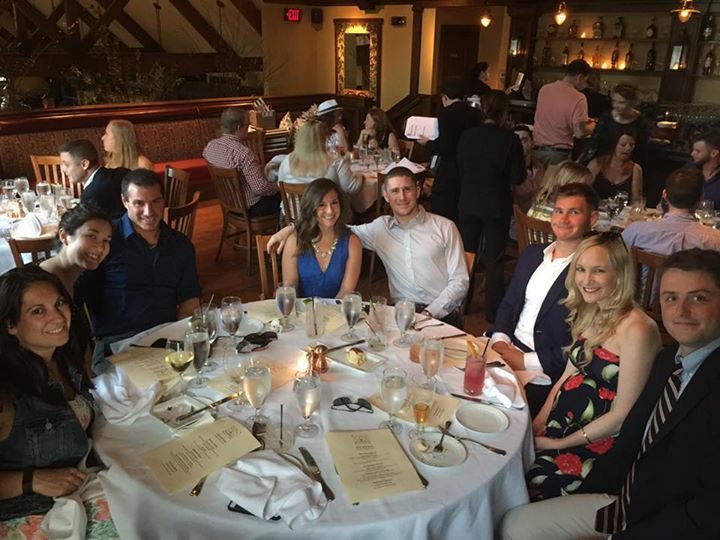 Katie's rehearsal dinner. What an AMAZING night with old friends. :)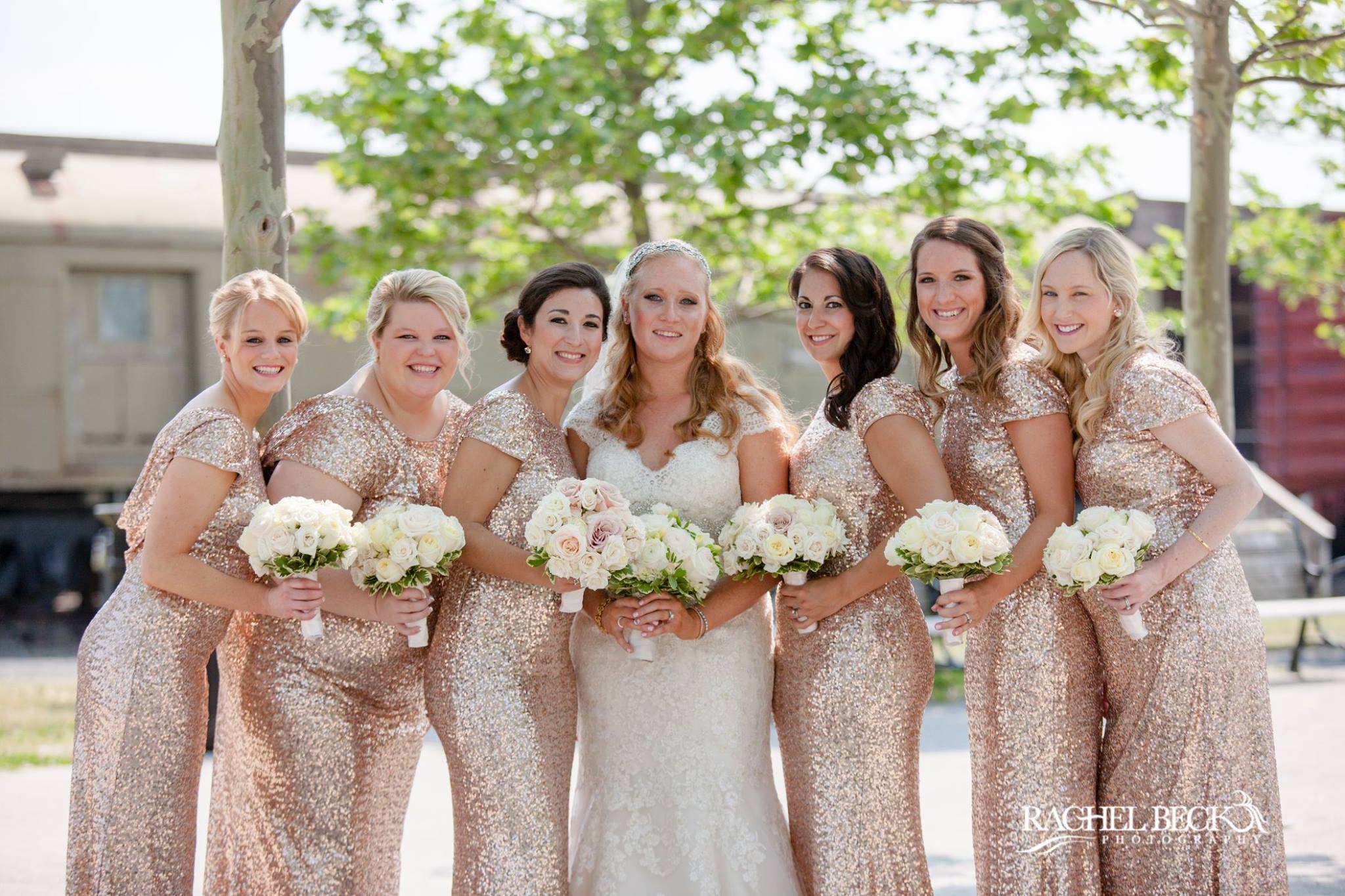 So honored to stand up next to Katie on her wedding day. I love you, Beautiful Girl! (We wore these dresses from Rent the Runway.) Photo by Rachel Beck Photography.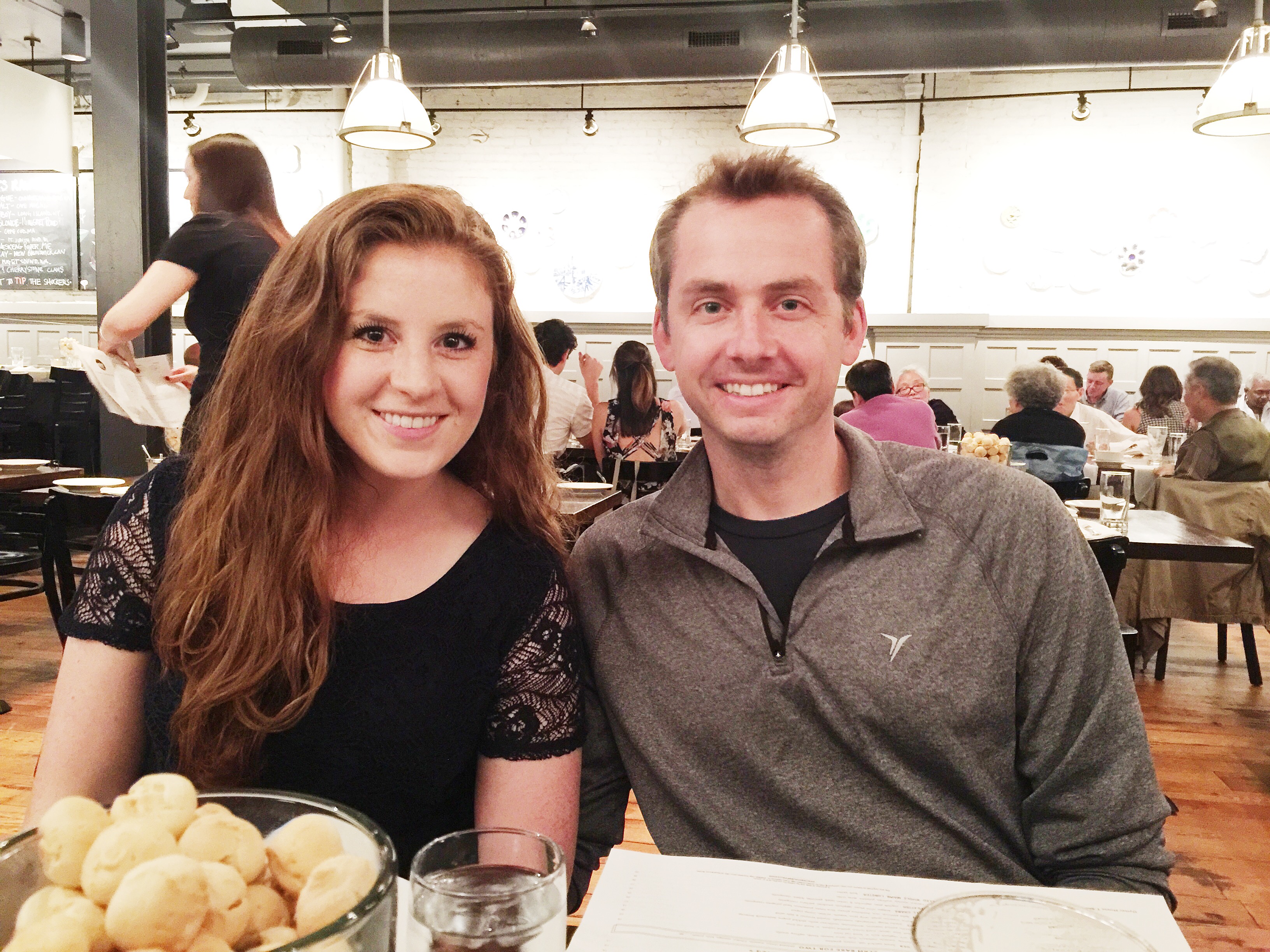 Patrick and Kim's birthday celebration in Philly at Oyster House.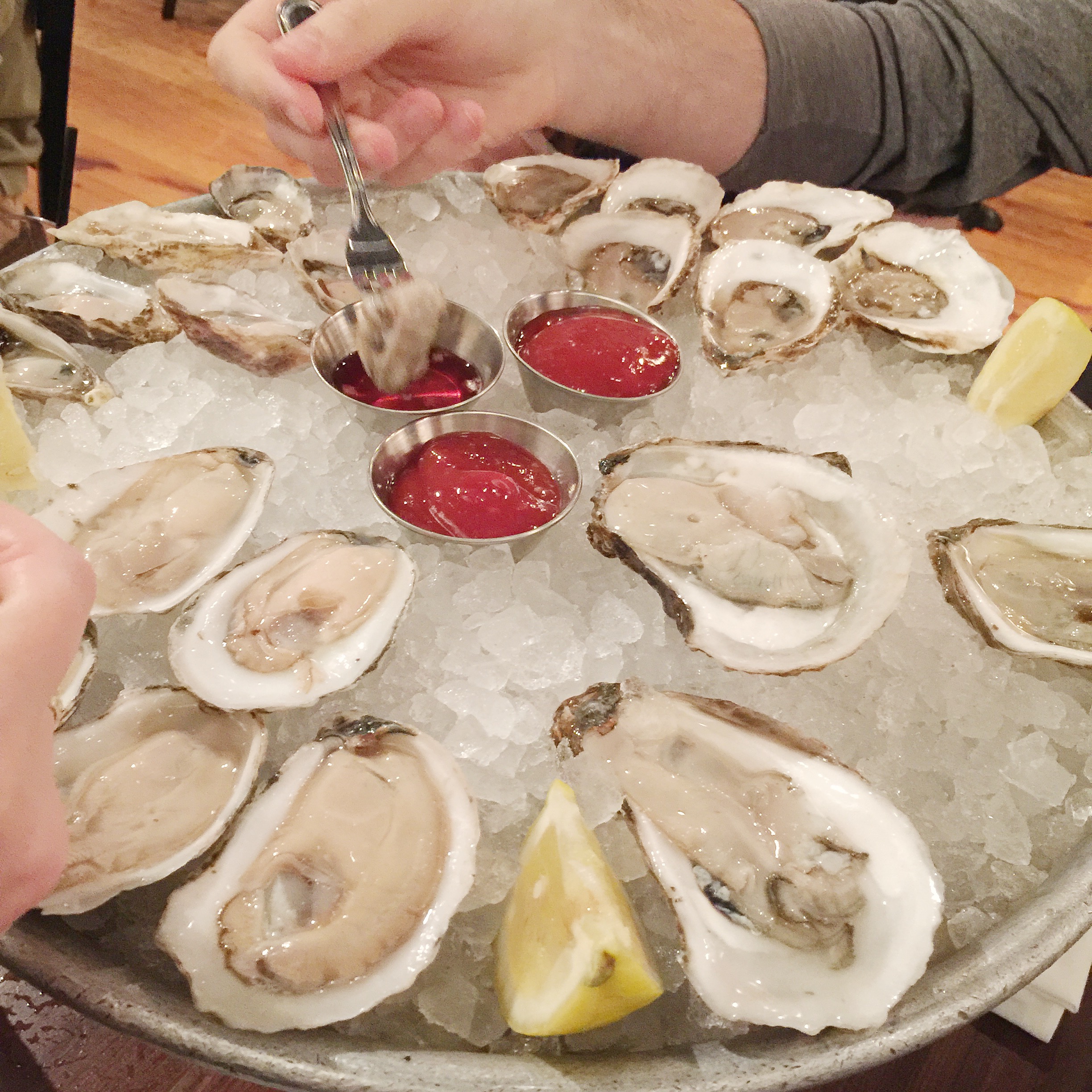 Don't worry. I didn't eat them.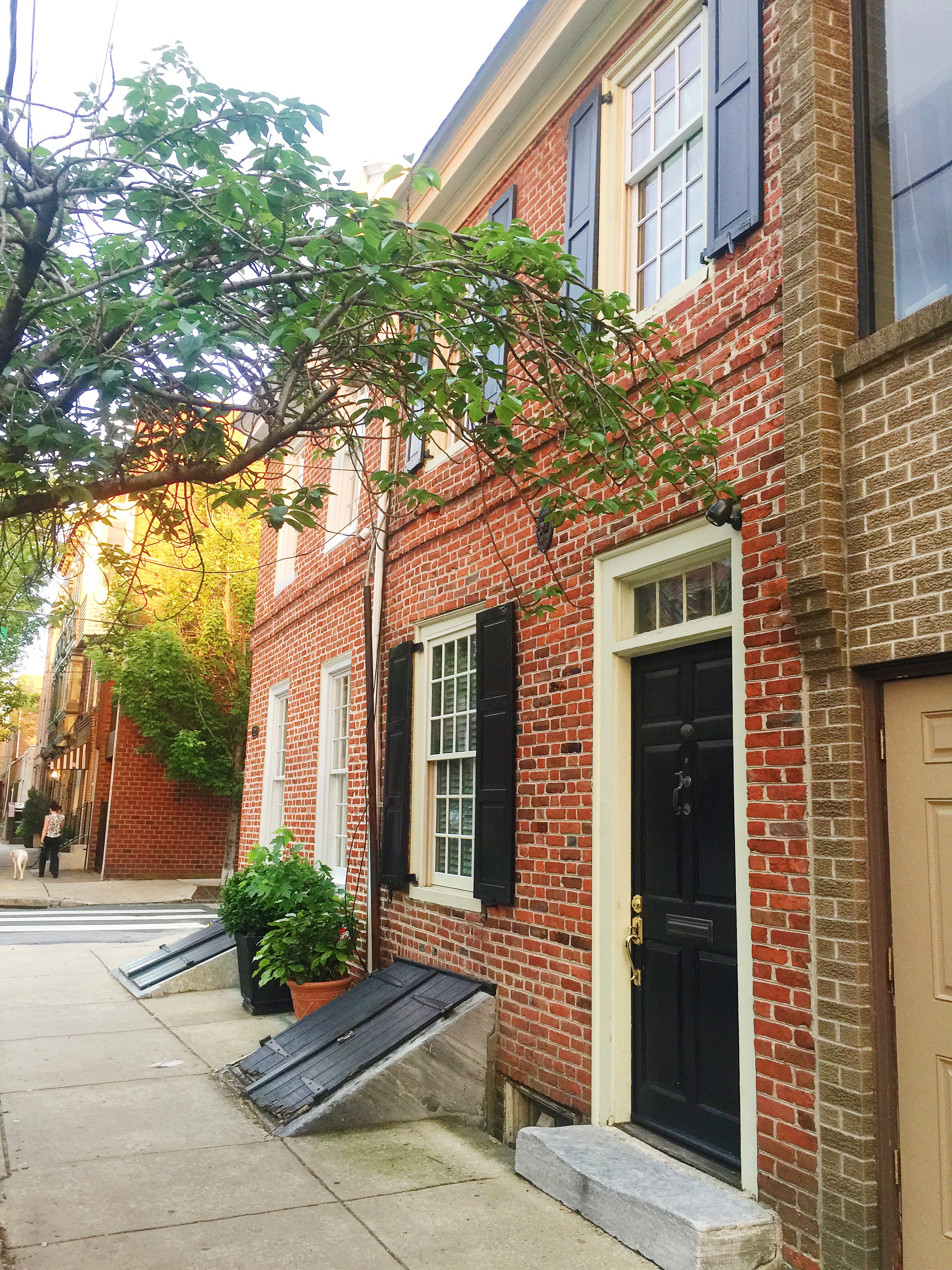 How cute is my brother's block in Philly?!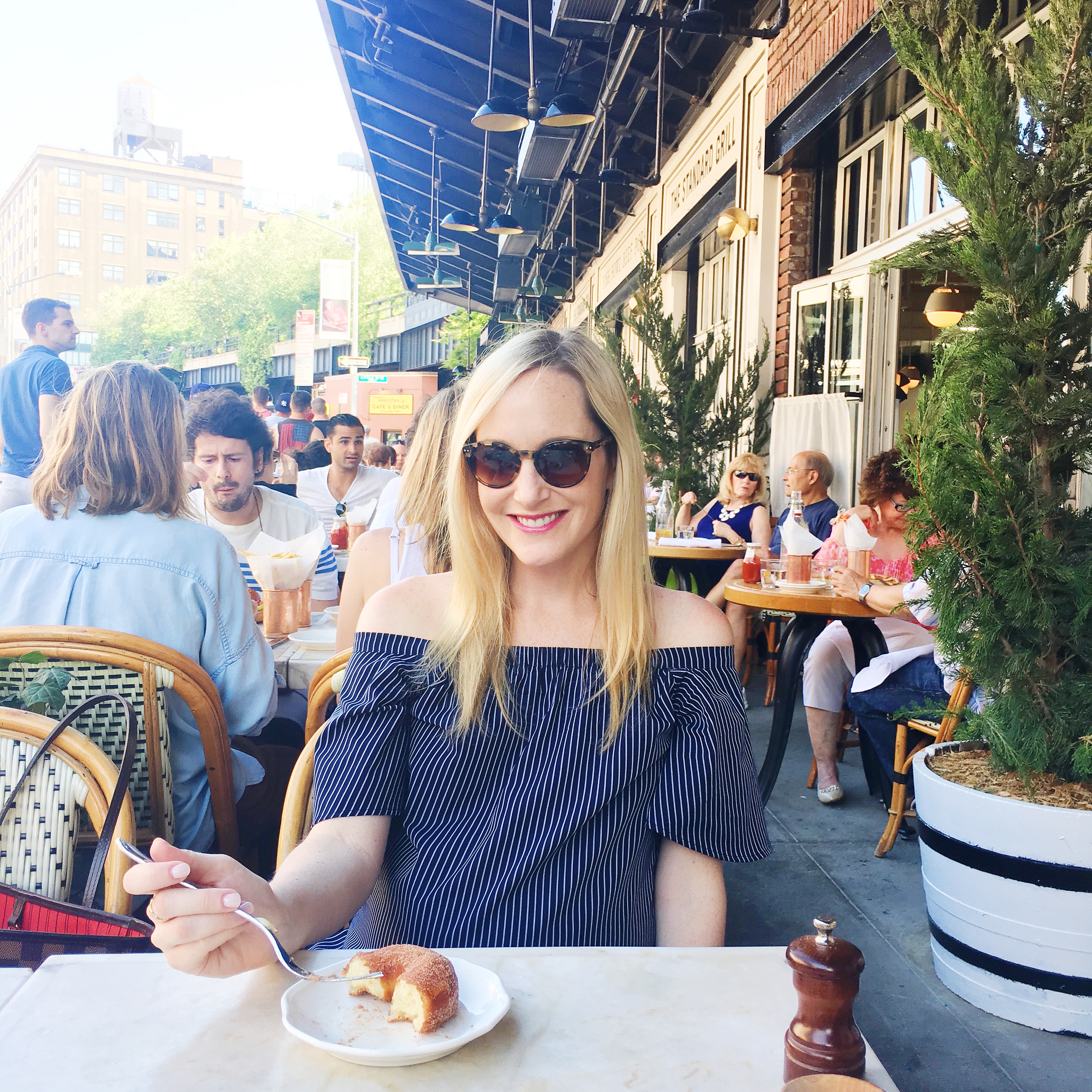 Dress (Size down)
Eating all the pastries.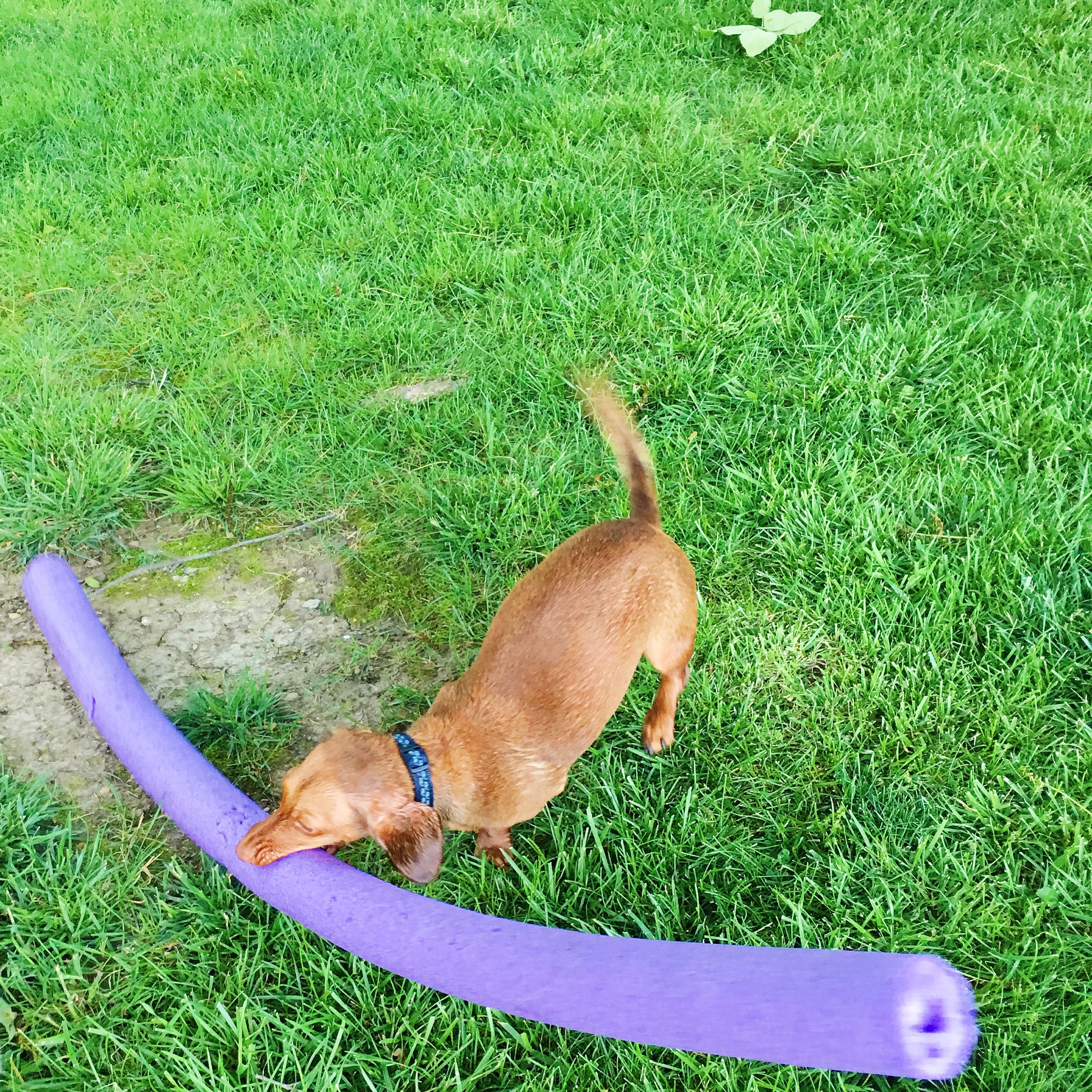 Noodle with noodle.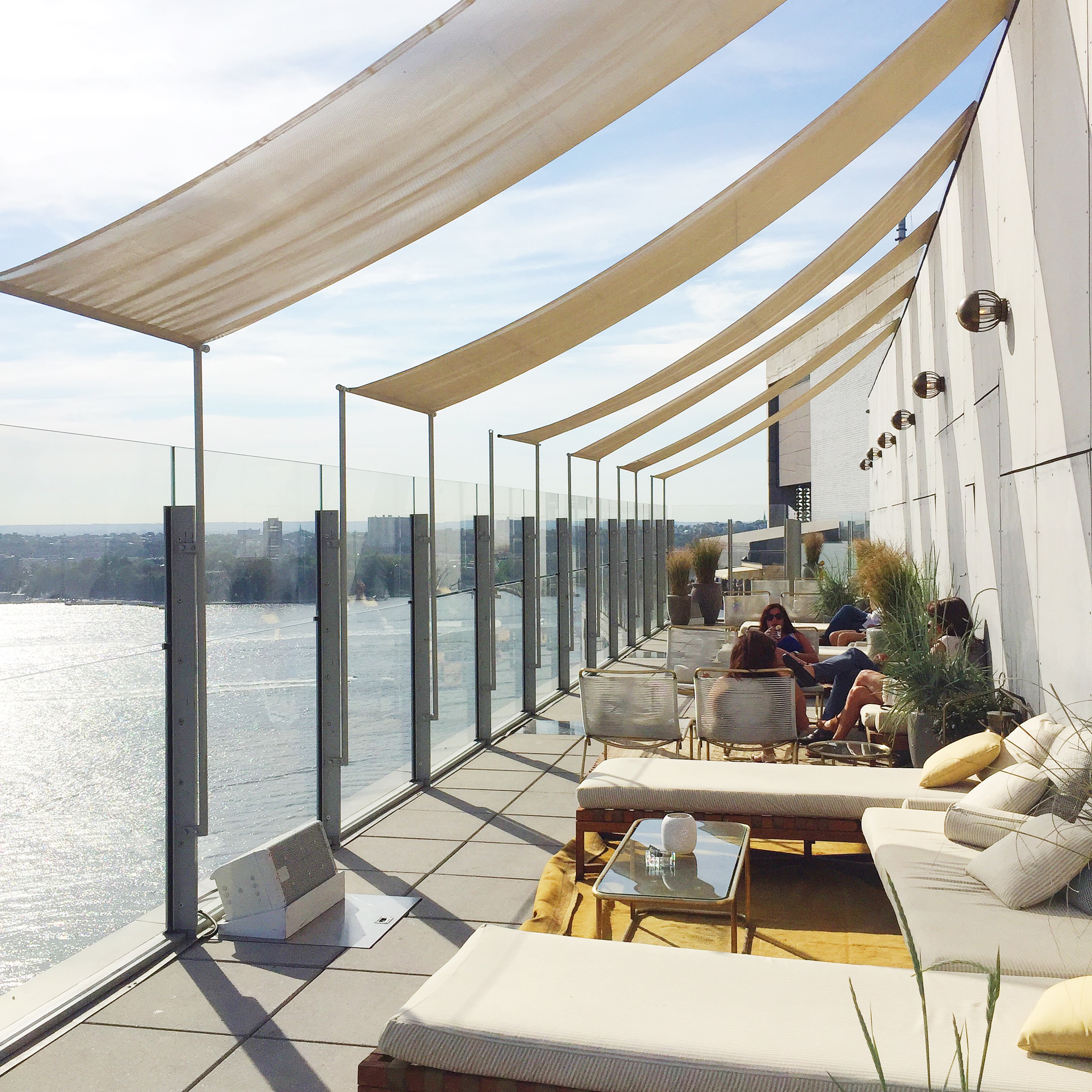 Boom Boom Room. Definitely sat here for a while. ;)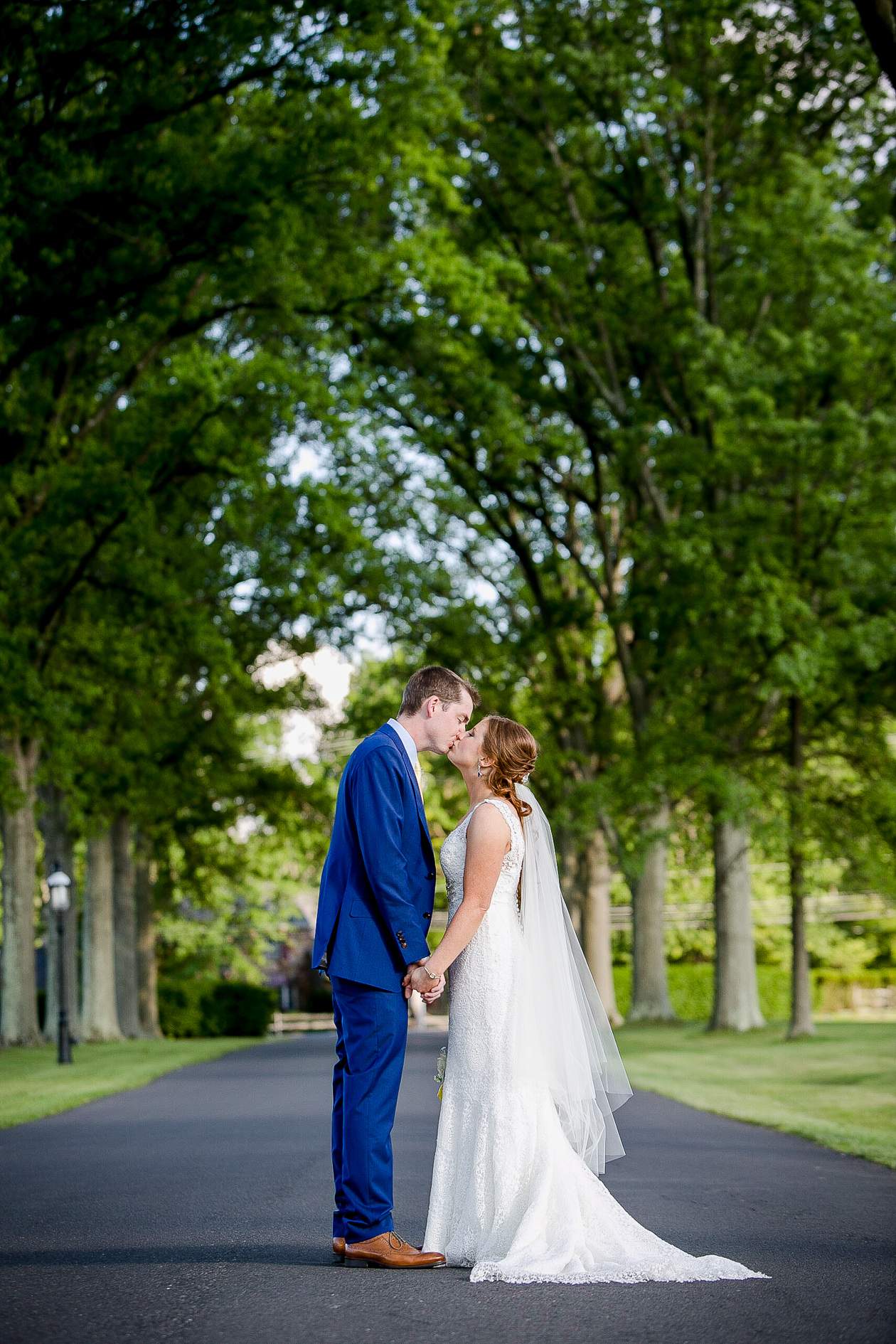 Patrick and Kim celebrated their one-year wedding anniversary this past week. Can't believe it's already been a year! What a magical day.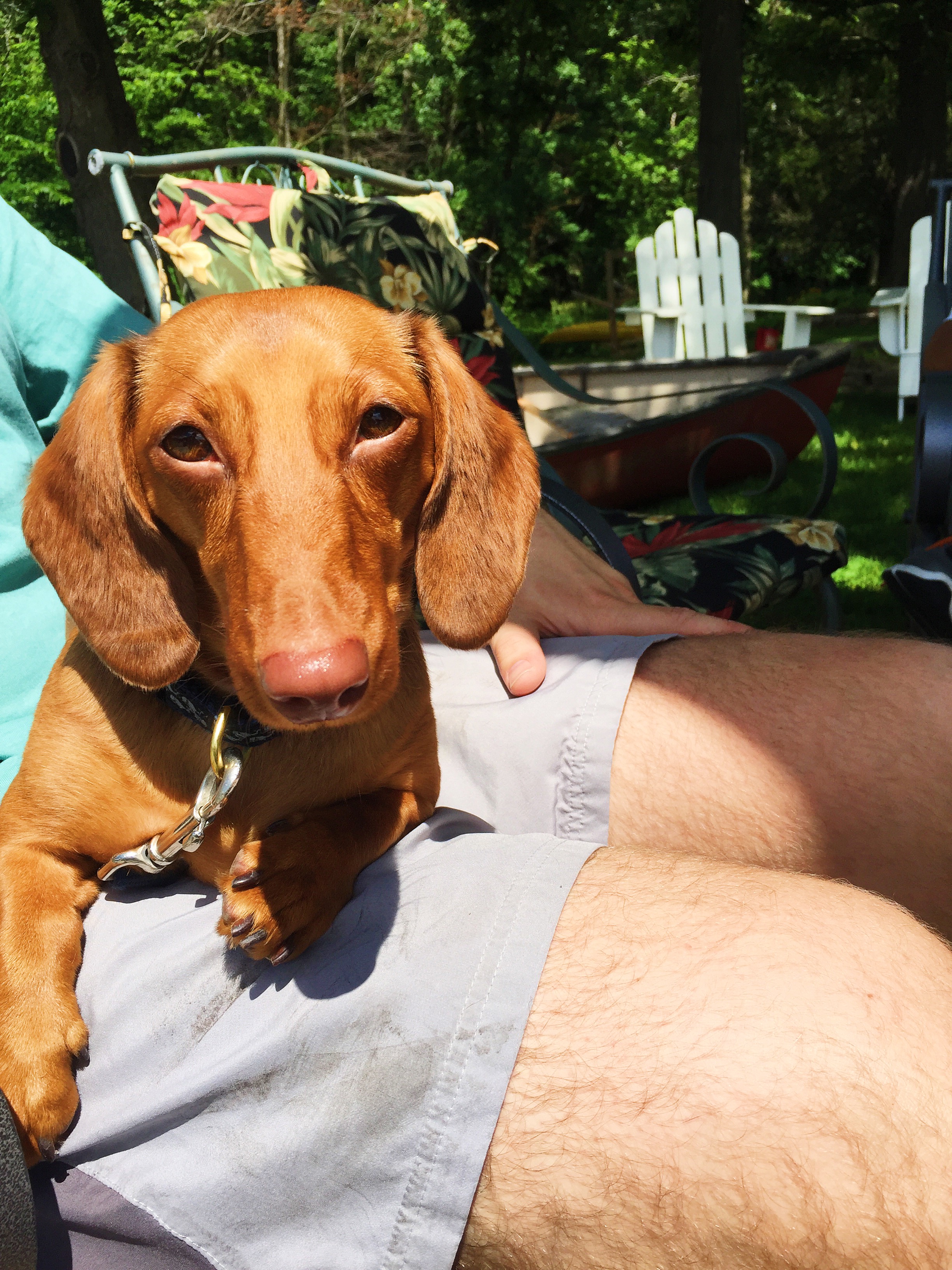 Noodle relaxing by the lake. So happy to have her back!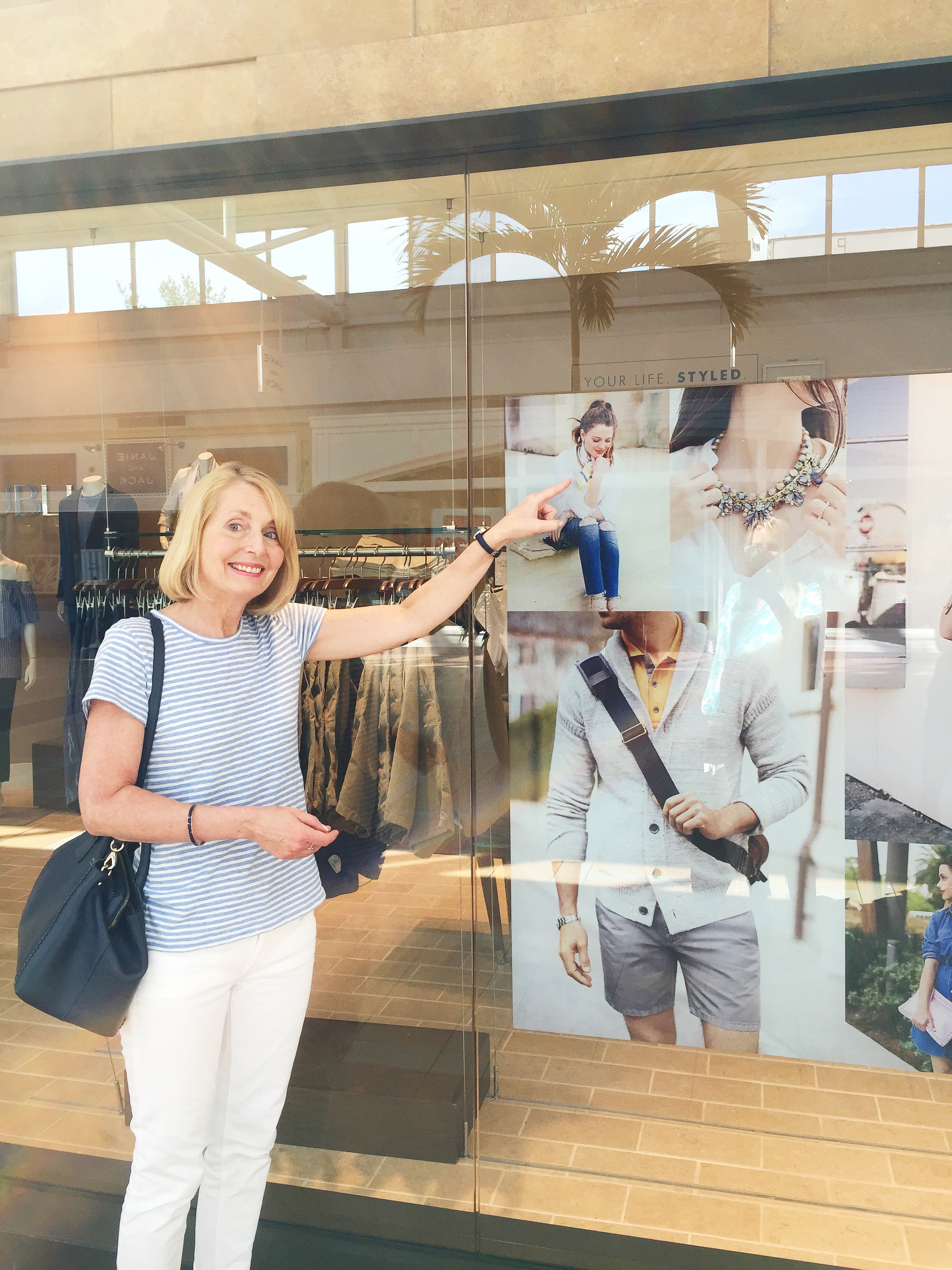 We spotted Jess on a Banana Republic advertisement in Princeton! (And Jenn!) Mom was pretty pumped that Jess was wearing her bandana.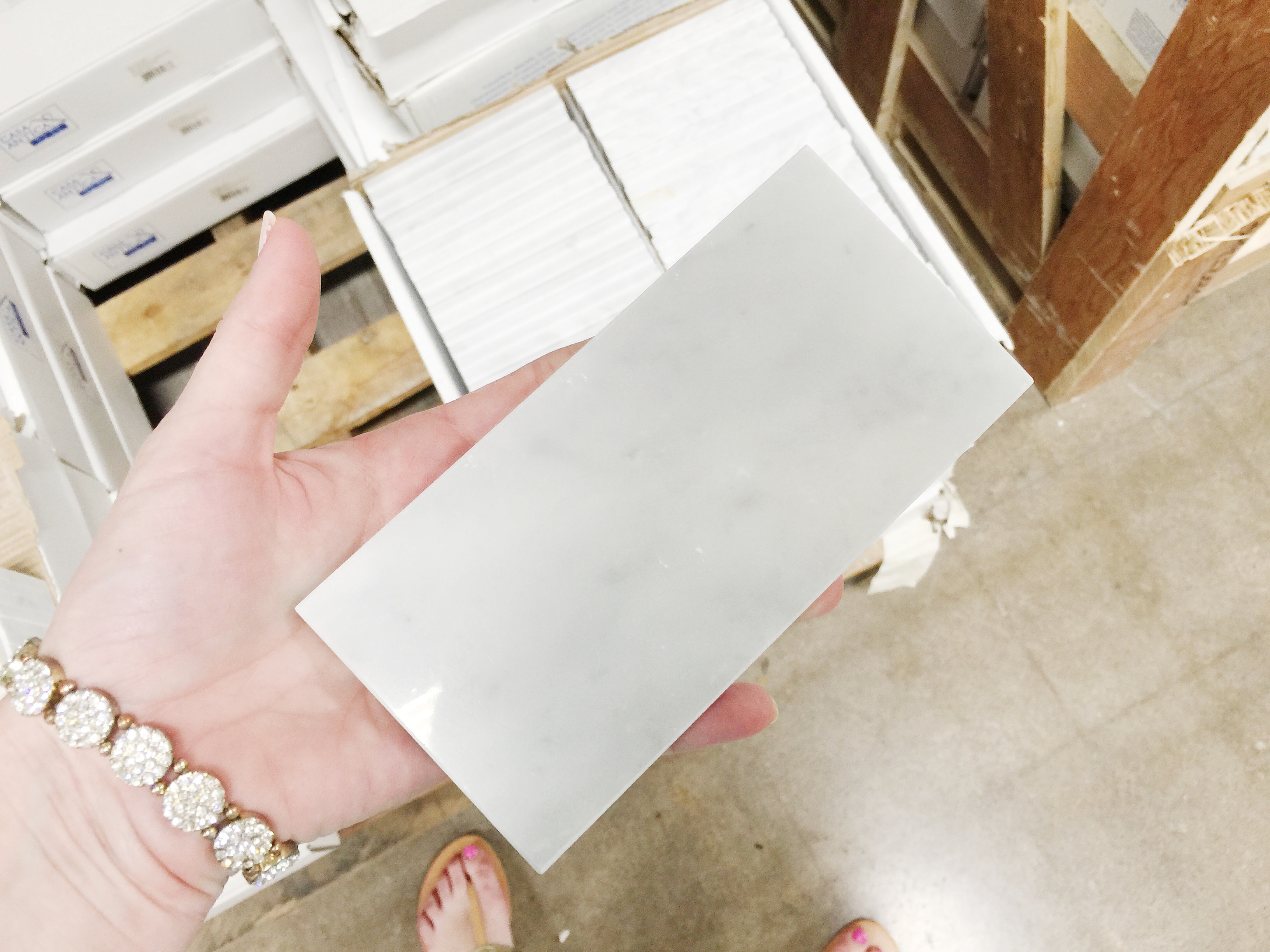 Picking out marble for the fireplace. This was INCREDIBLY difficult and took multiple trips to tile stores. Thank goodness for patient mothers.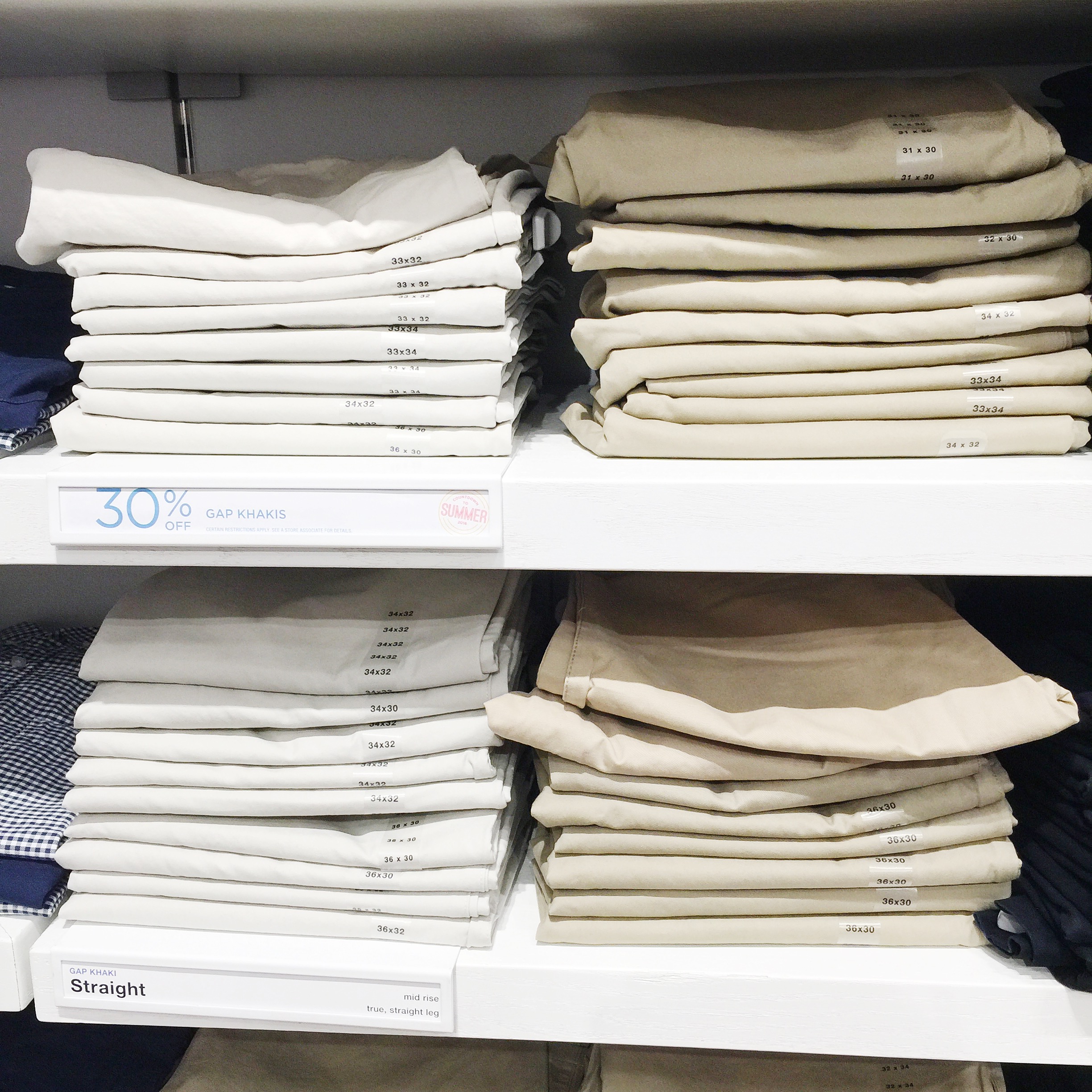 Emergency stop at the Gap. Mitch couldn't get to his dress clothes in the back room on account of all the construction. ;)
My adorable niece, Parker (and Noodle) on a float. I have some videos of Noods swimming, too. I'll have to post them soon. So cute!
That view.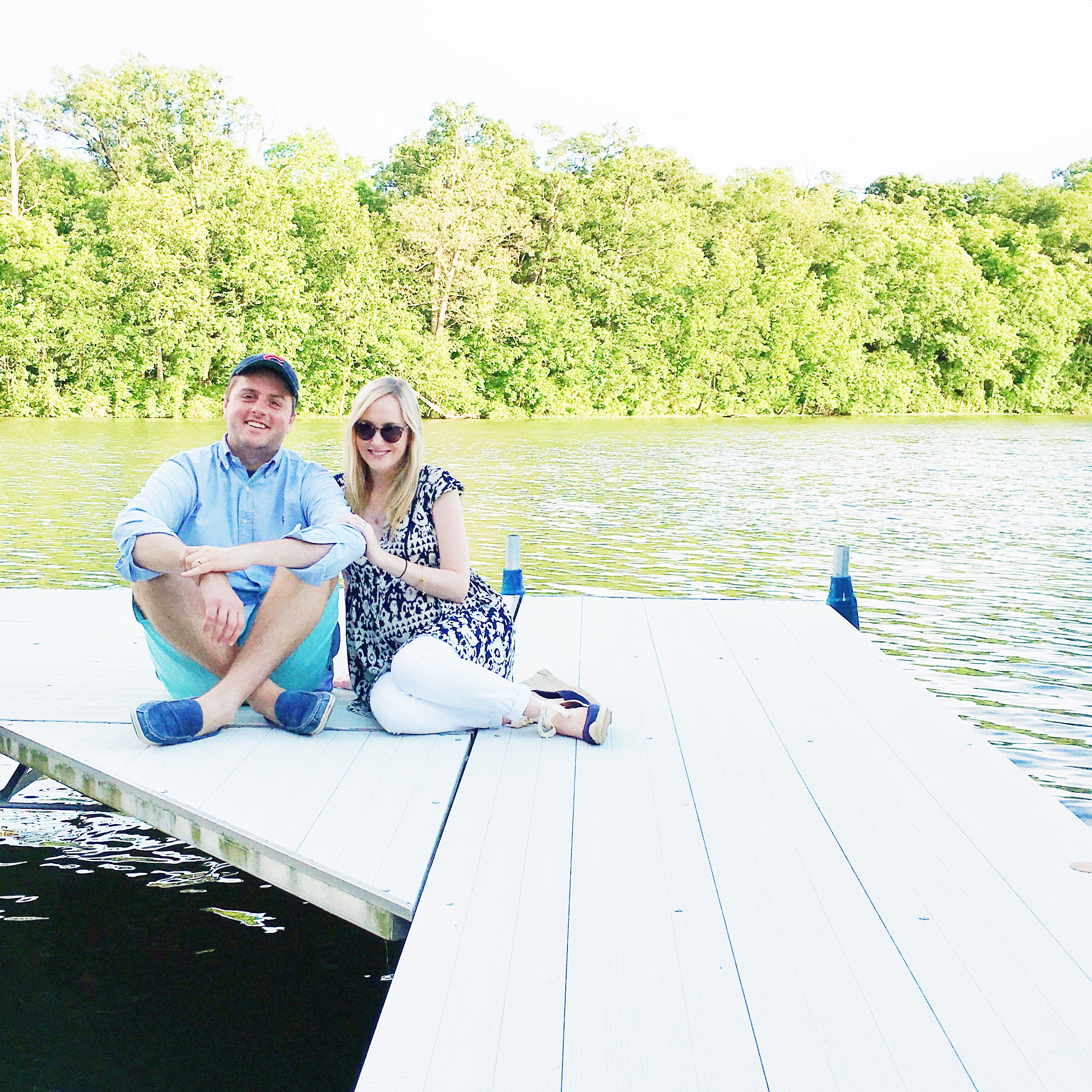 Top / Jeans / Espadrilles
Weekends at the lake. Can we talk about how cute Mitch's outfit is?!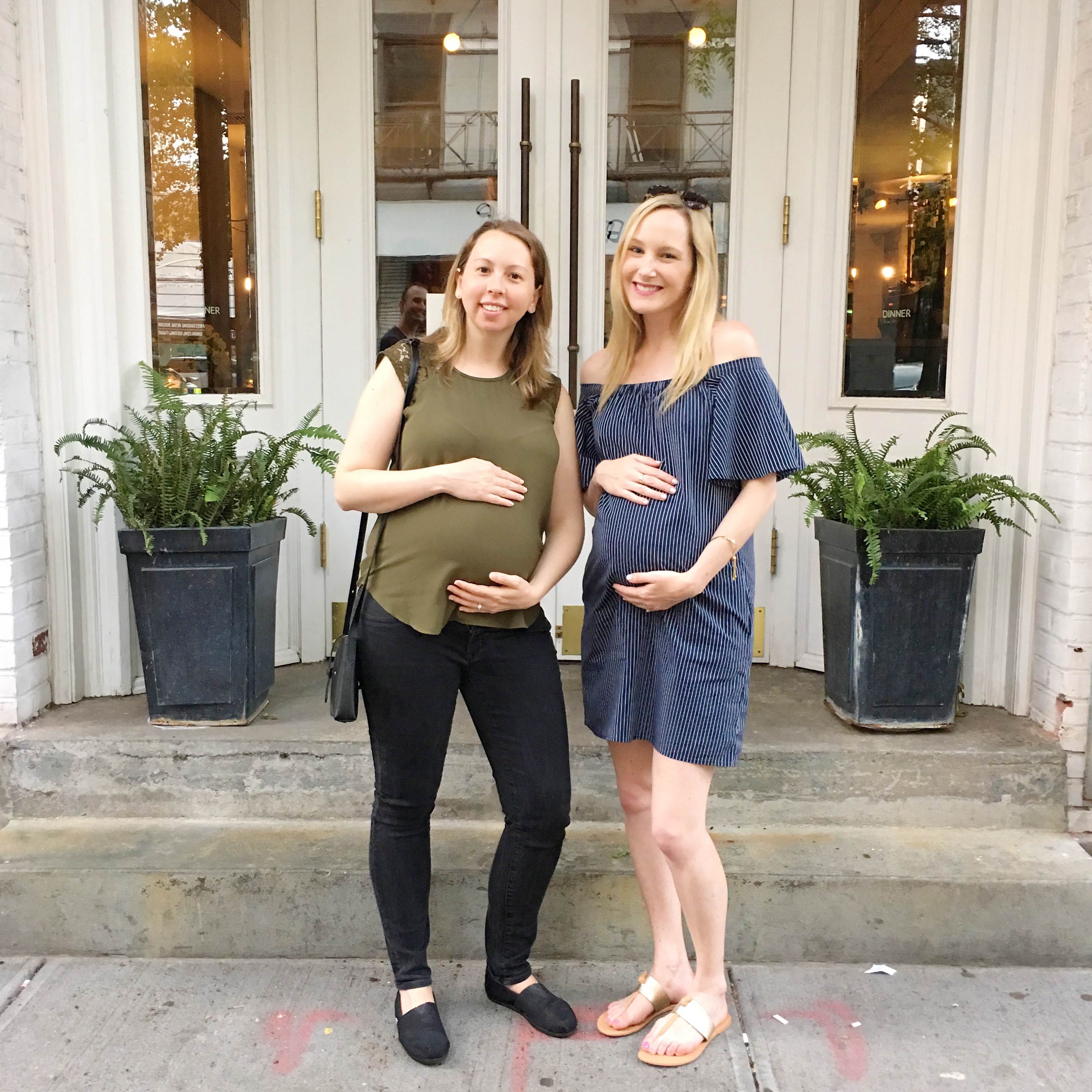 Darby (my best friend from NYC) and me. :) Darbs and I have been friends for forever–we met while teaching in the South Bronx–and we're both due the same week in July! Many, many years ago, I remember crying together at school while we were both going through rough breakups. How the tides have turned. ;) Both married, incredibly in love with our husbands (whom we both met at school in the BX), and expecting babies. Darby, who are we?! LOVE YOU!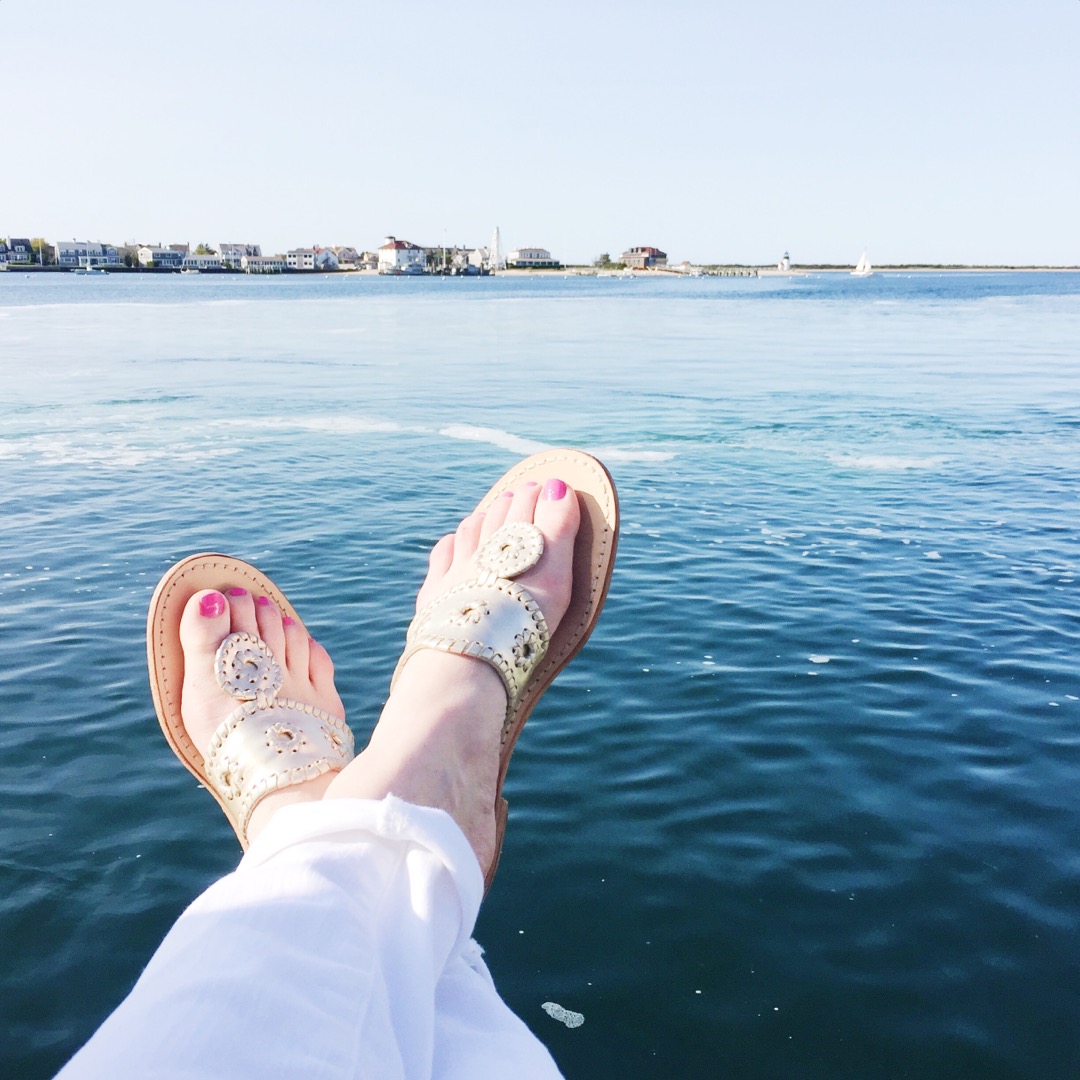 On the docks on Nantucket.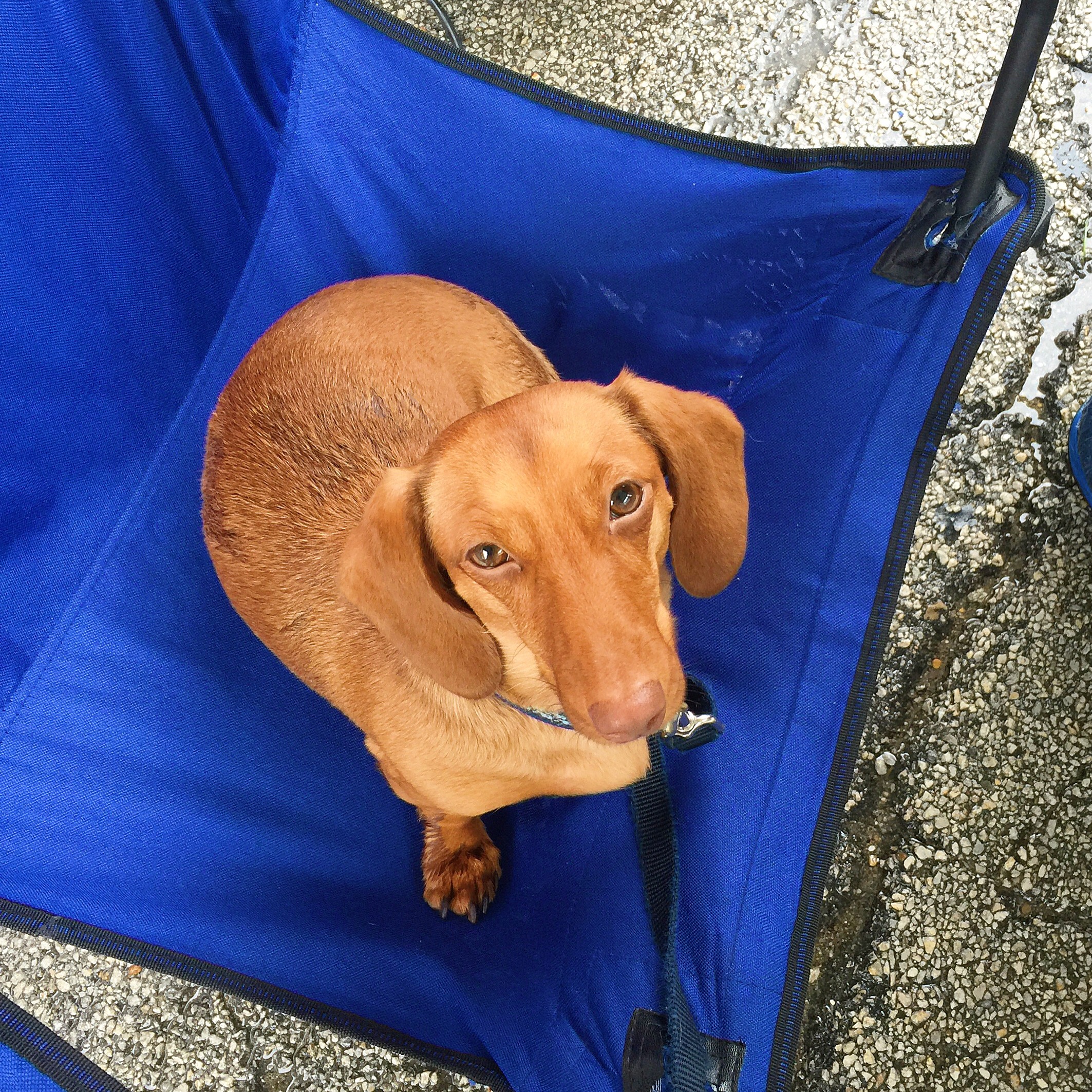 My brother-in-law, Charlie, has a chicken farm (Above Normal Eggs), and he sets up shop at the Farmer's Market in Bloomington every Saturday. If you live in the area, definitely stop by!
Shopping with Mom in Princeton.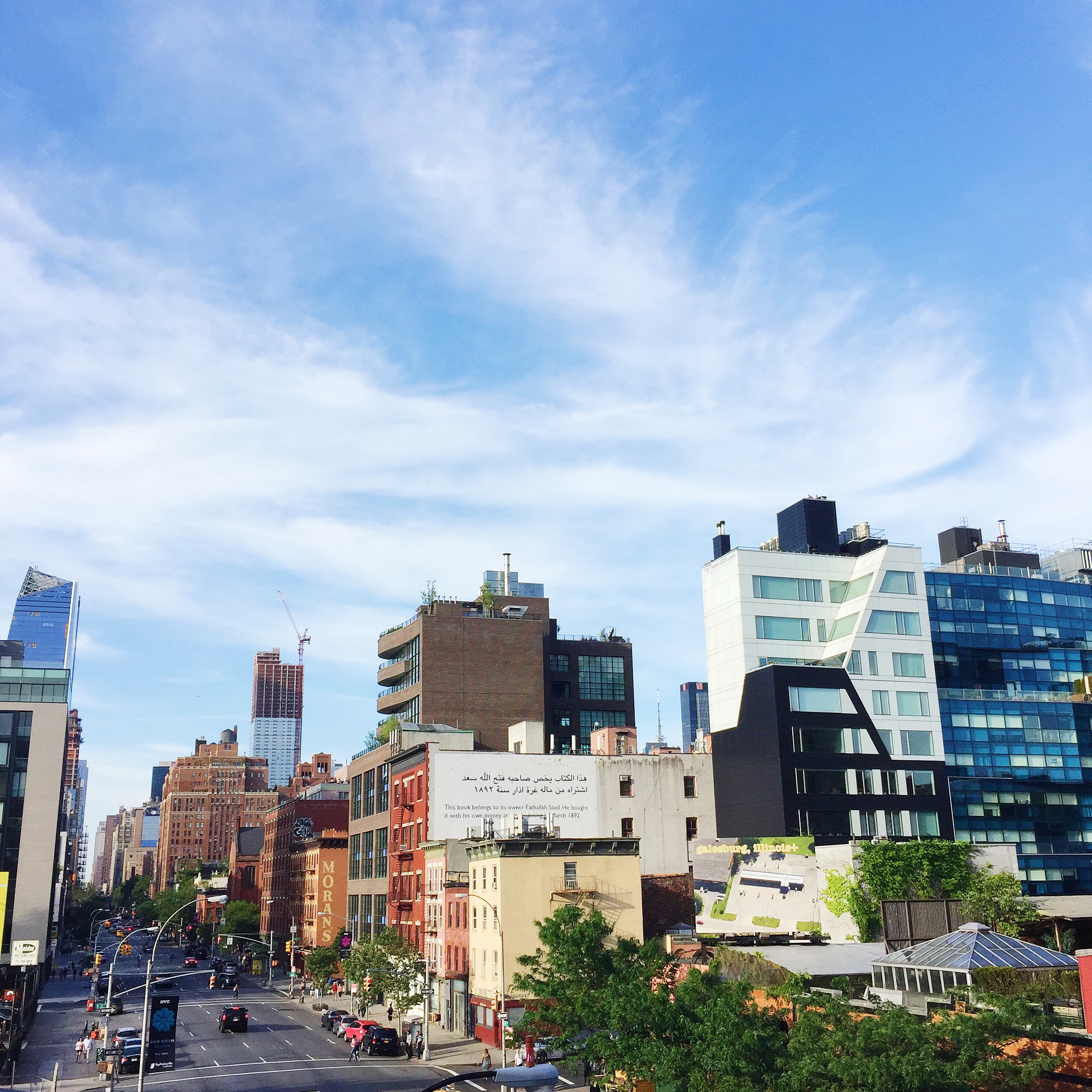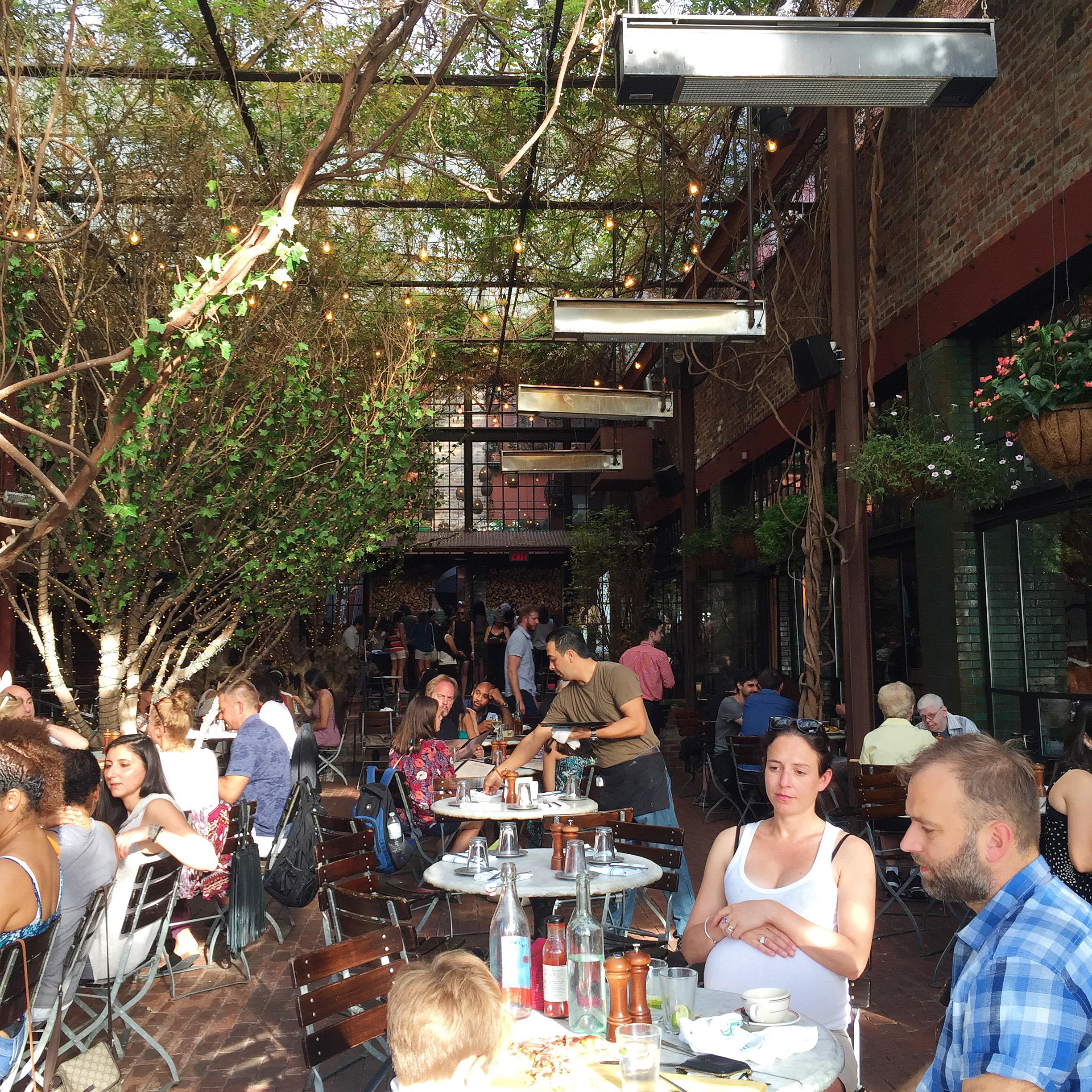 Lunch at The Park.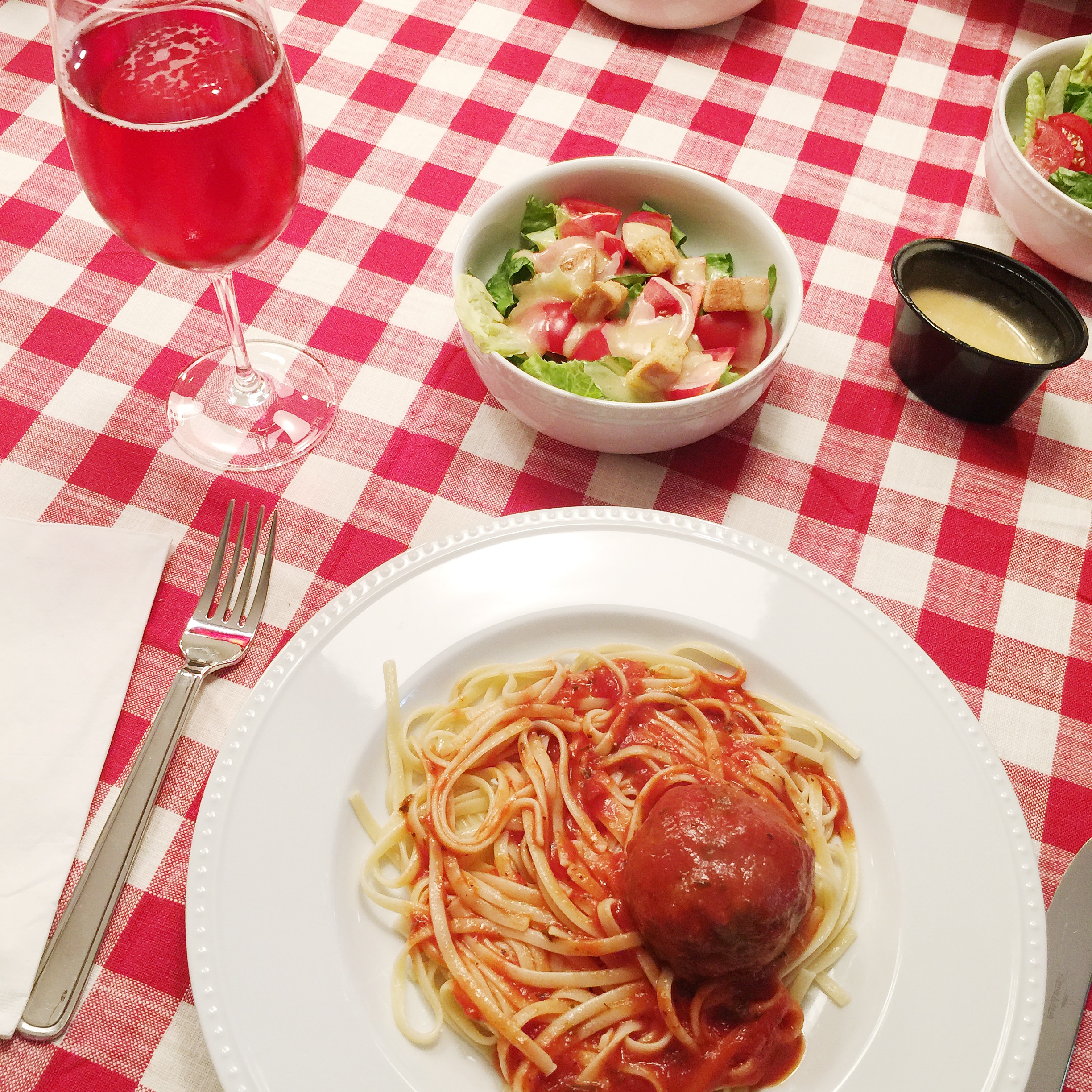 Mom's home-cooked meals. Whenever I go home, I swear I gain five pounds. ;)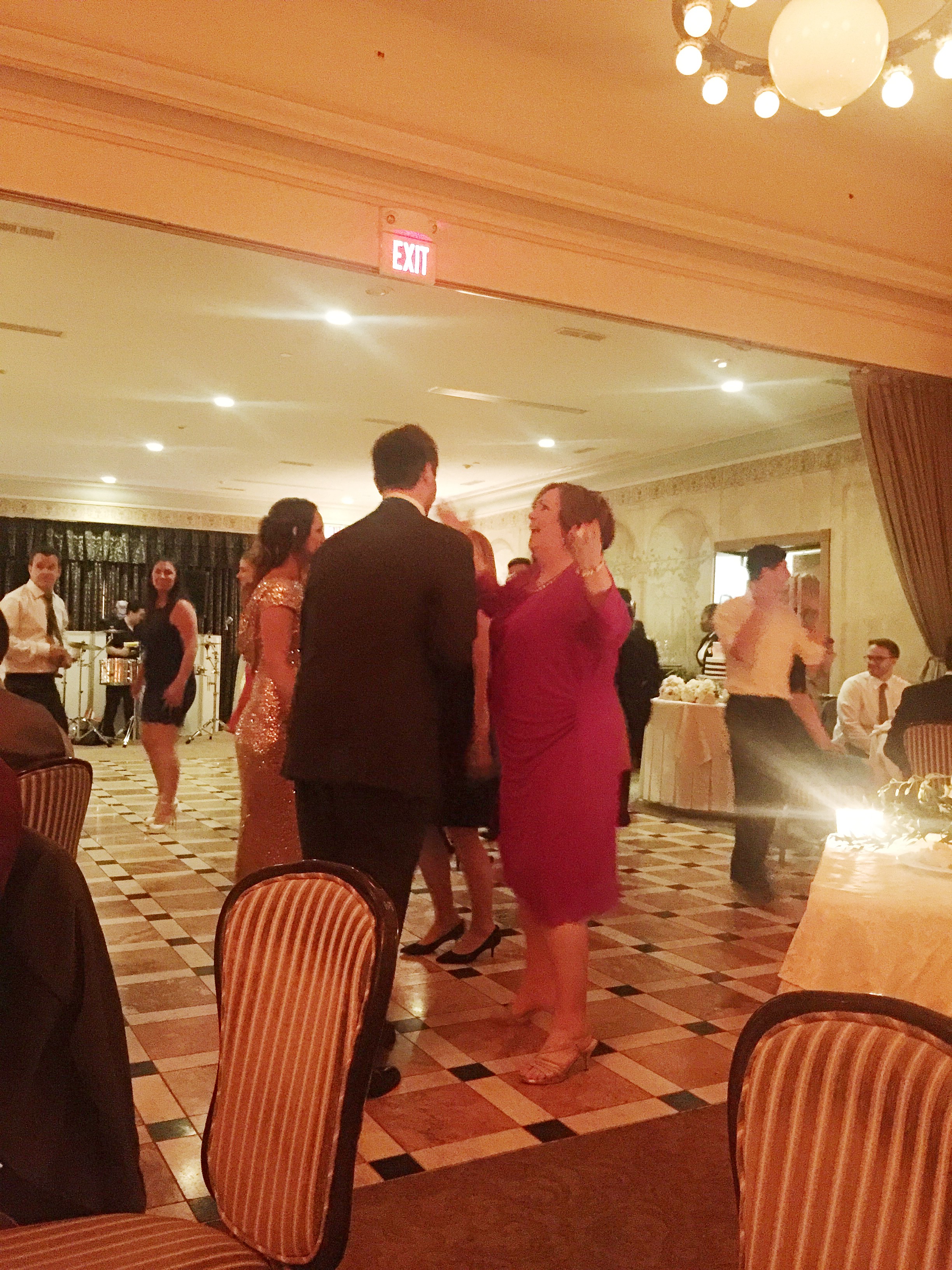 Mitch dancing with Mrs. Byrnes at Katie's wedding. The cutest thing ever!
Drinks at Jacques 1534.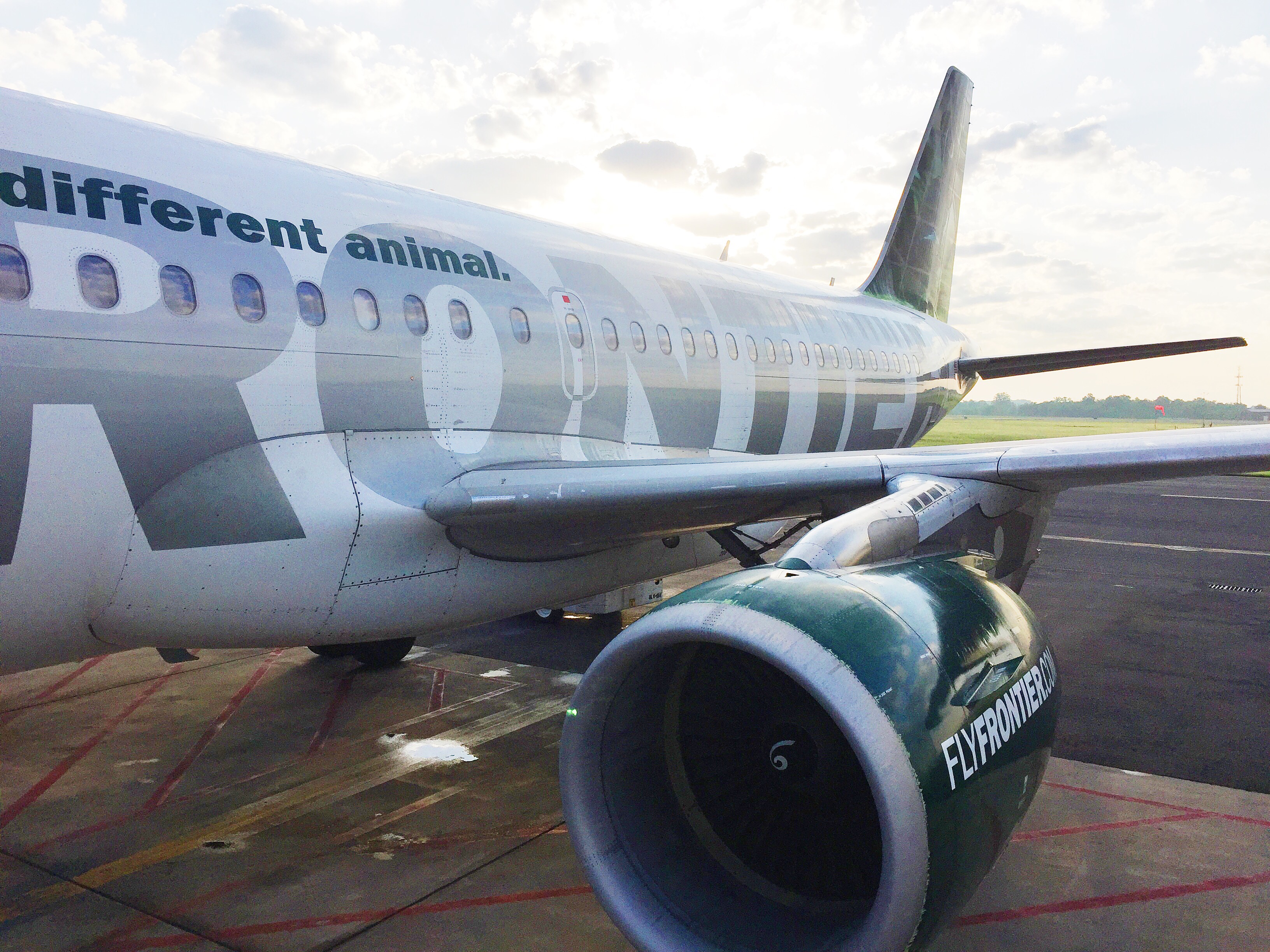 Flying from Trenton Mercer Airport. I love little airports, and being able to walk out onto the tarmac. Guess it comes from being an Air Force kid. ;)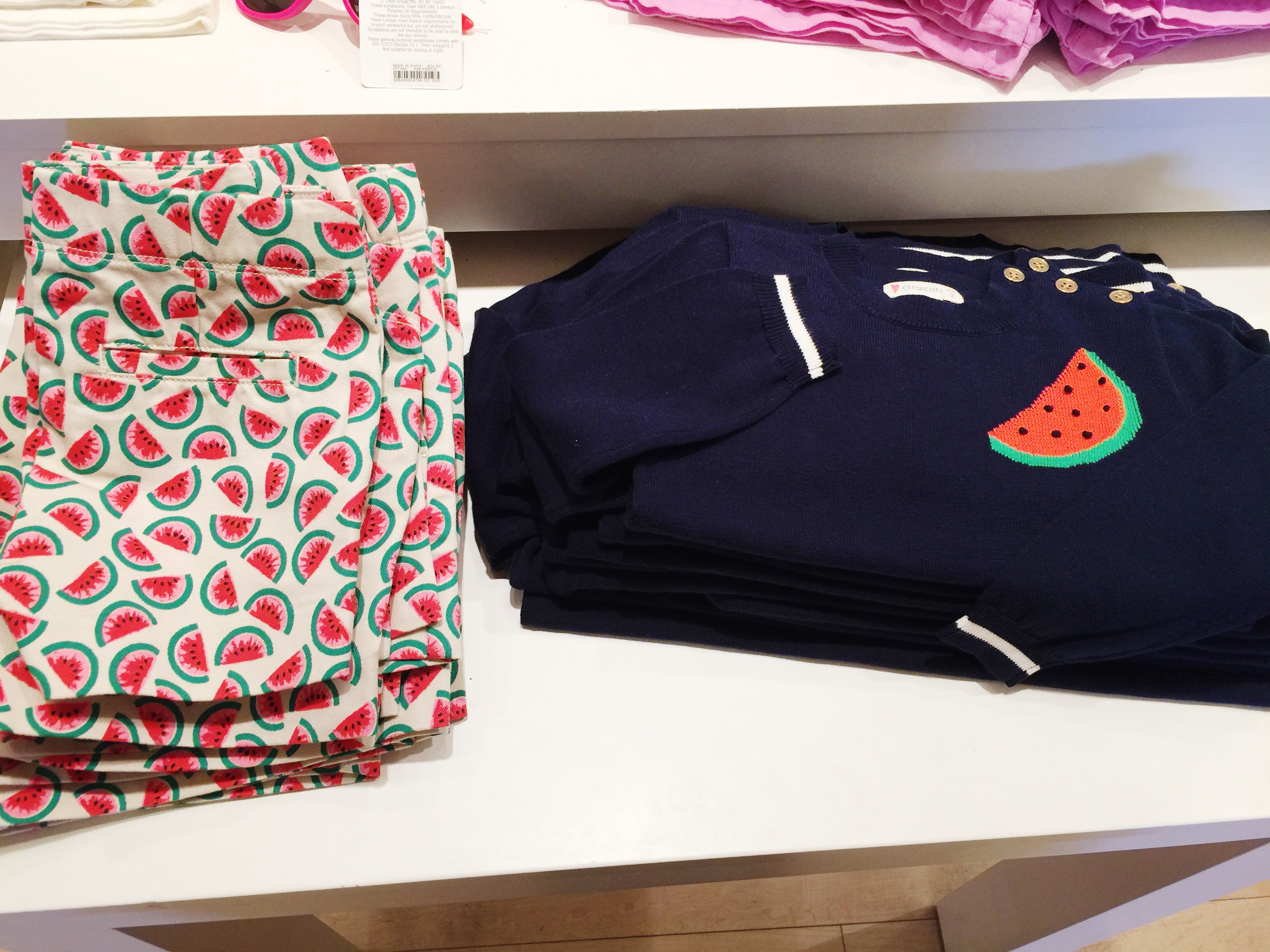 It recently dawned on me that I can start shopping at Crew Cuts, and I'm SO excited. (Still think I'm having  a boy, though.)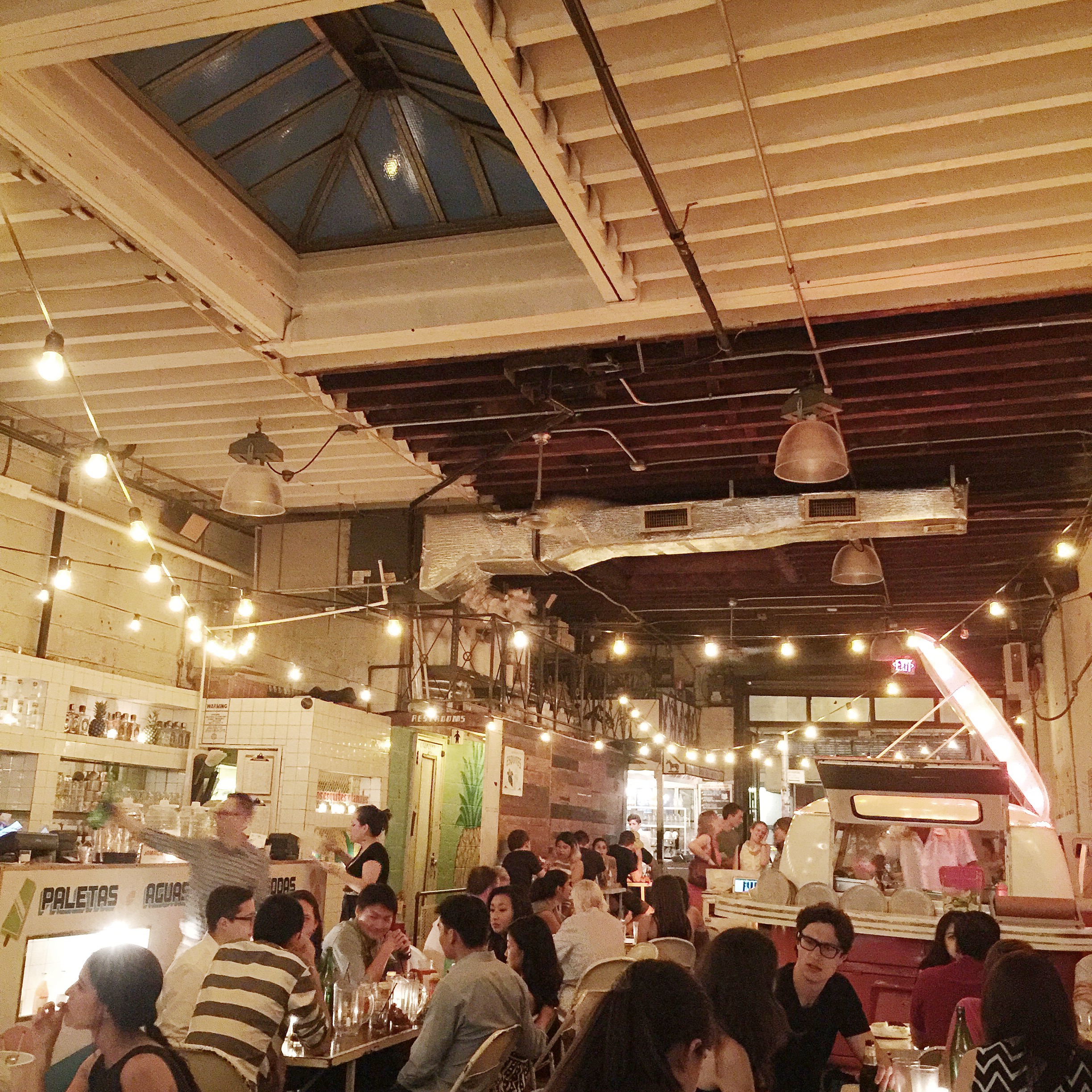 Tacos with Darby, Jason, Mandi and George. Such a great night! (May have stayed out until like 2 a.m., which is INCREDIBLE for me, considering I'm so preggo!)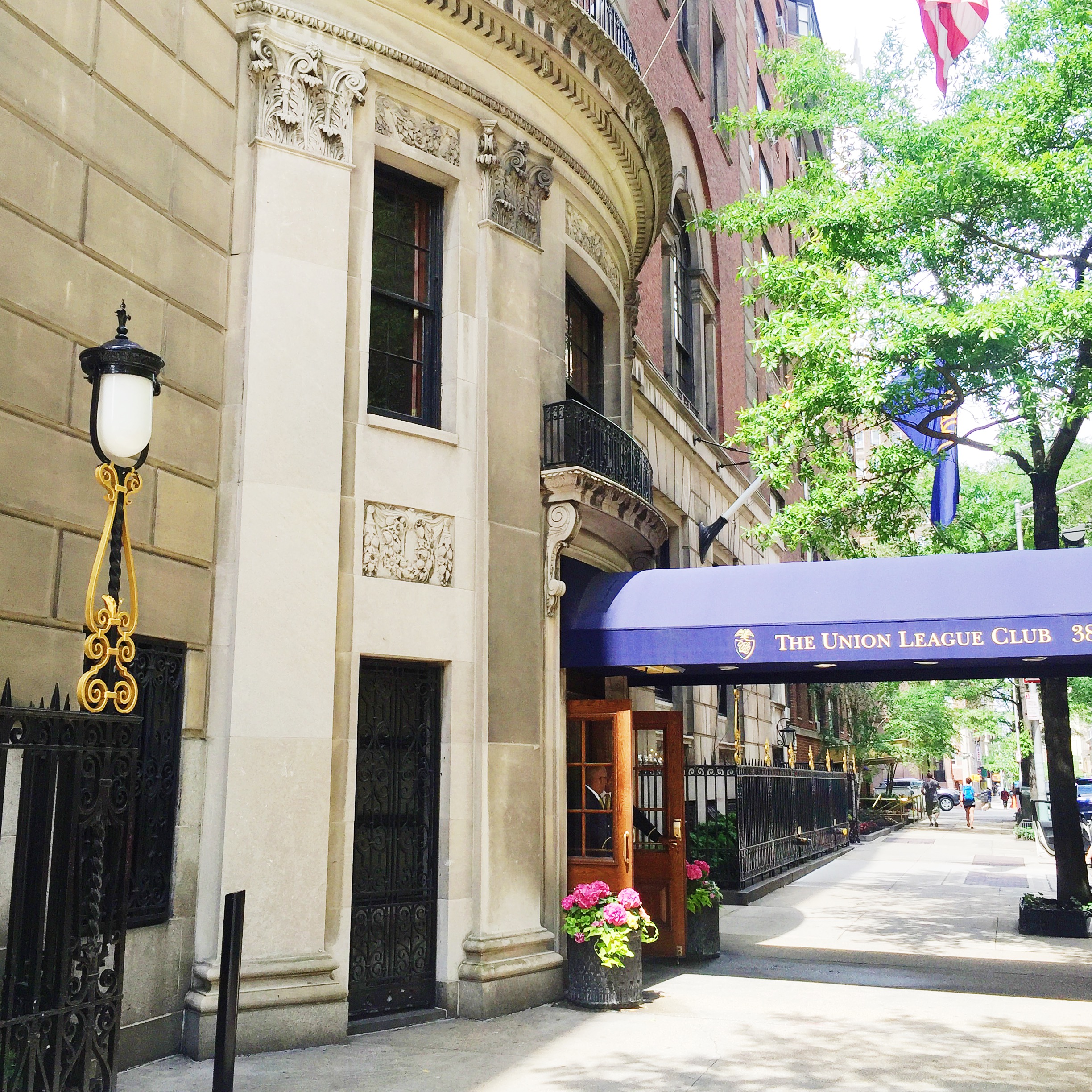 We typically stay at Shawn's when we're in New York, but we stayed at Dad's club for the first time ever this past trip. It was such a treat!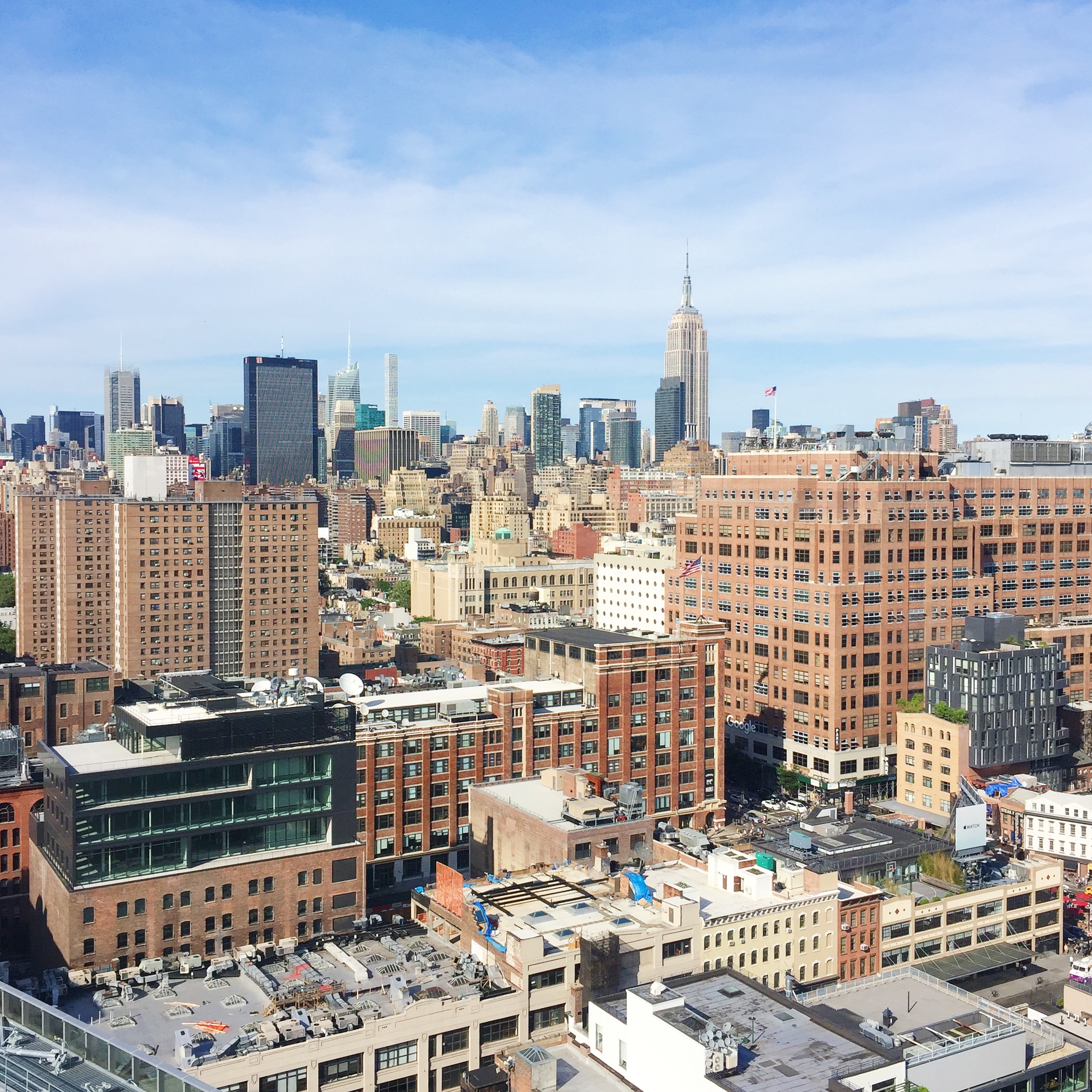 Sigh.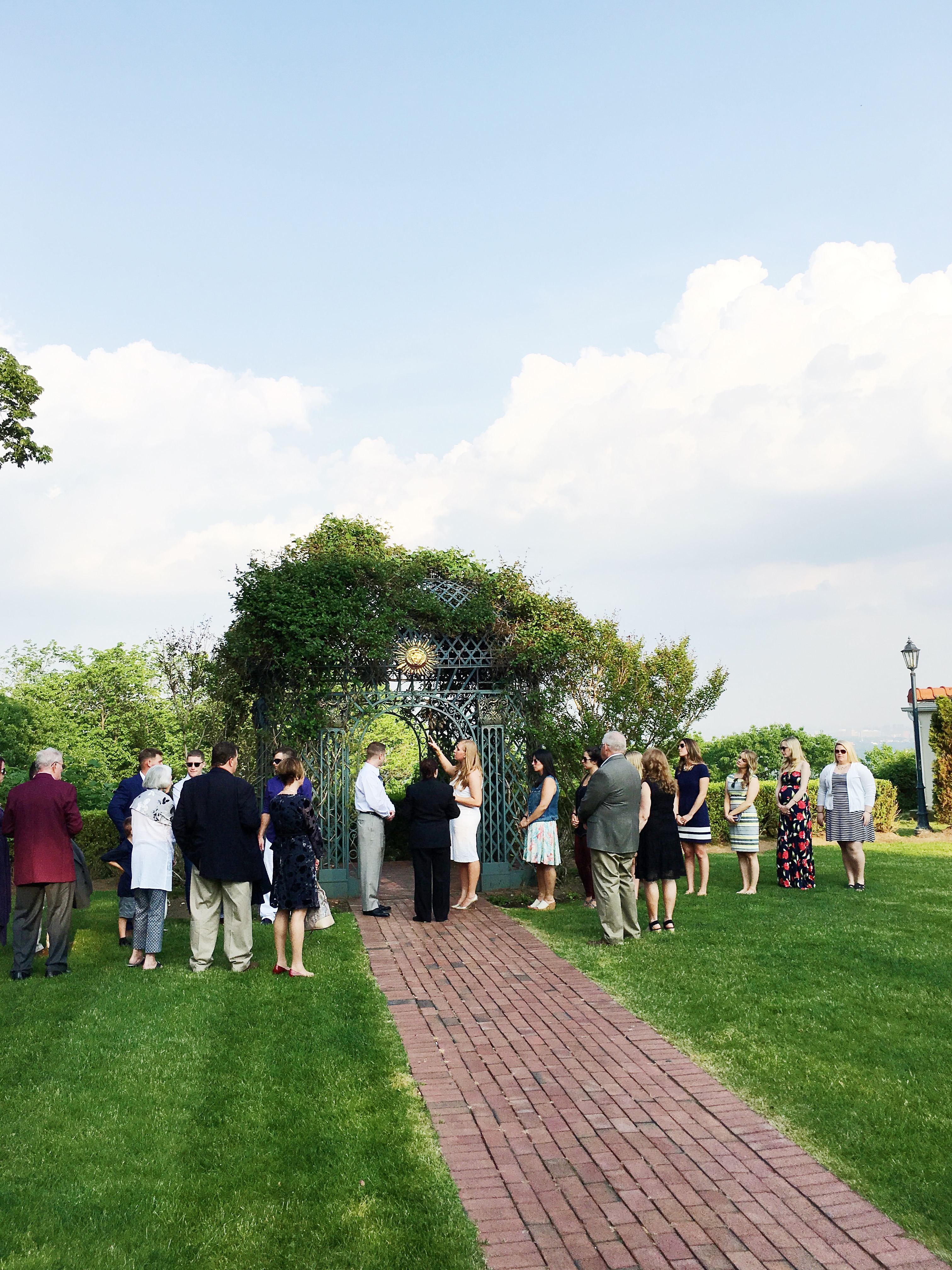 Katie's rehearsal. She was married at the Highlawn Pavilion.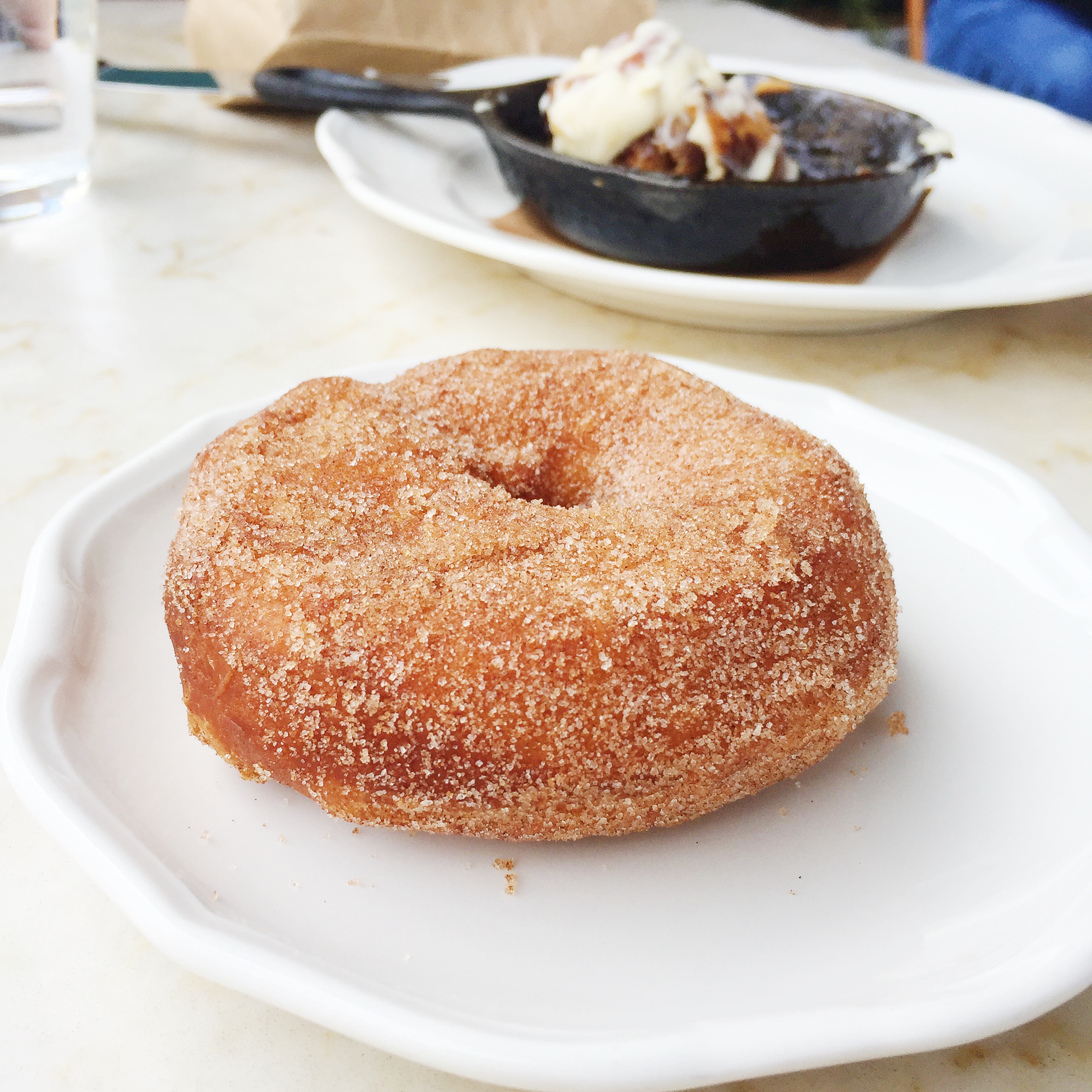 Frequent stops for snacks.
I have so many more, but this post is getting a little long. ;) Maybe a Part II is in order for this weekend?!