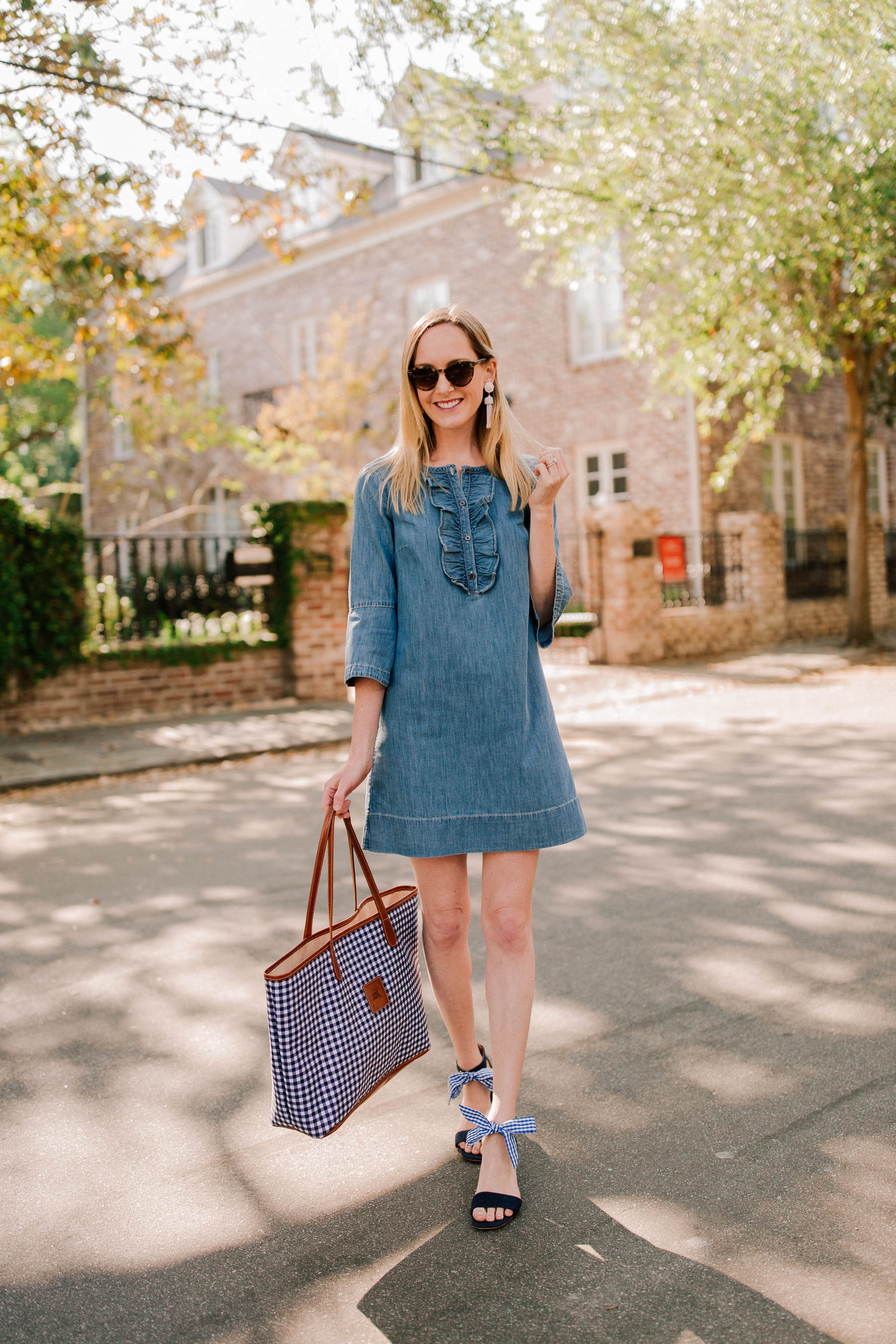 Okay, one last sale to highlight this weekend because there are just SO many good ones going on right now. 😂 (But really.) In honor of Reese Witherspoon's birthday, you can take 20 percent off your entire Draper James order with code "REESE" (today only).
When I was in Nashville recently, I visited the Draper James store and completely fell in love with the brand again. It's always been on my radar; I actually had a "pinch me" moment a few years ago and shot a few looks (one / two / three) in New York when the brand launched! (And #omg, favorite cape ever. And awwwww, teeny Emma in this Draper James shoot!) But now more than ever, the line really speaks to me. ;) I love how it works for women of all ages, that the pieces are modest and preppy yet beautiful and eye-catching, and that everything is functional. I can move in Draper James clothing, even when "mommying."
Anyway, I'm pretty excited about wearing the brand again, in a few months after Baby arrives, of course. ;) I even bought this gingham dress while in Nashville (runs large; size down if interested), and I have this gorgeous scalloped coat and these gingham sandals coming my way soon! My other faves from the big sale are below. And remember: use code "REESE" to take that 20 percent off!
Hope you're having a great weekend, Friends. And with that, I'm off to nap. 😜

One / Two / Three / Four / Five / Six / Seven / Eight / Nine / Ten / Eleven / Twelve / Thirteen / Fourteen / Fifteen