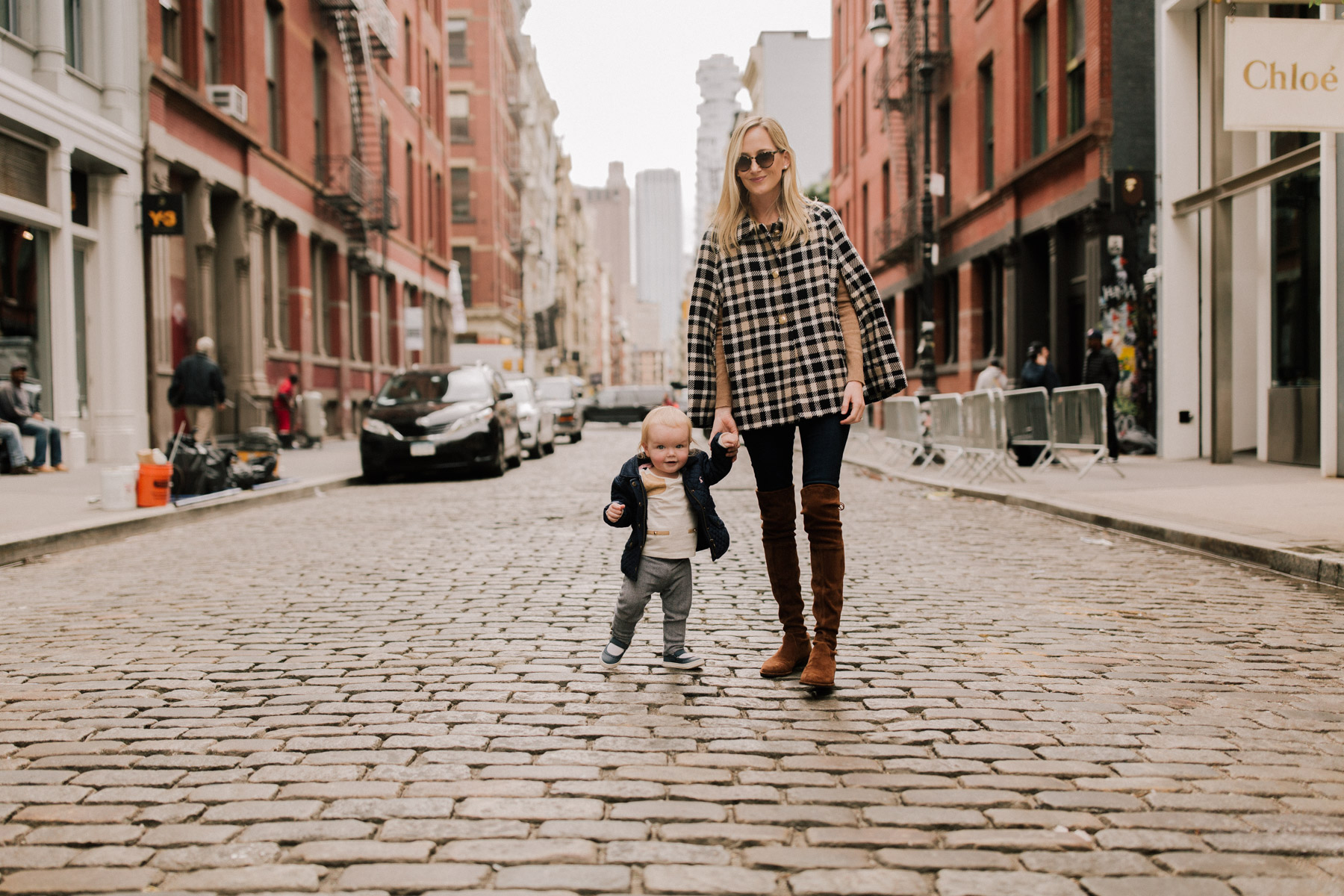 Draper James Cape (Also available here.) / Cashmere Camel Sweater (Love the Everlane version, also here. Also a big fan of J.Crew's version.) / Hudson Jeans / $48 Tote (Such a steal, and back in stock!) /  Stuart Weitzman Over-the-Knee Boots (Looking for a more affordable pair? Try these boots! I also love this pair from Blondo because they're waterproof.) / ma
ma's Jacket (Adult version here), Suede Patch Top, Herringbone Leggings and Mary Jane Sneakers / Mitch's Blazer c/o
Do you mind if I walk you through a gorgeous day in New York?
The weather was perfect, and it was our first day back. We felt like little kids or something; we were practically skipping down the street in joy, haha. First, we visited Madison Square Park and the Flatiron District because of its proximity to our hotel. Then we walked down to the Village, and tried out the playground at Washington Square Park. After that, we "shopped" in SoHo… and we ended up in Tribeca.
It was so much fun guiding Emma through New York, and we loved telling her about all our important moments that took place around the city. So many times throughout the day, Mitch and I found ourselves daydreaming about what it would be like to raise her there.
"We could do this!"
"Totally!"
"But…"
"I know."
I was a constant back and forth that lasted throughout the entirety of our trip. But as I write this at midnight on Halloween night after having the best trick-or-treating experience ever with friends and their kiddos, I'm reminded that we're just where we're supposed to be. And yes, maybe I'm using you guys and this blog as a way to convince myself that moving back to New York is not the right move at this time. ;) And yes, you're probably sick of hearing me talk about this. For that, I'm sorry. :) But maybe it's okay?! And maybe you understand and can relate in some way?!
Either way, I want to make New York a priority this year. Last year, we didn't make it back enough. But 2017 and 2018 are gifts, as Mitch is at home, and we have much more flexibility. I want go to back for longer stretches of time; see more friends and family; get that feeling of "being home" more often.
I'll let the photos speak for themselves, though. It was a wonderful day, and one that I'll remember for a long time. :)

In terms of my outfit, I wore this gorgeous Draper James cape, which is also available here. I'm obsessed! It's navy, but since it's a very dark navy, I can totally get away with pairing it with black. And it's CRAZY warm. No, I wouldn't recommend it for January or February in Chicago, but I've worn it on some very chilly days both in New York and in Chicago, and I've stayed toasty. (And stylish!) It's also not itchy, which is a huge plus. (Side note: I've included a ton of my current favorite capes and ponchos above. Be sure to check 'em out! Favorites include this one by J.Crew, this one by Barbour, this one by Sole Society, this one by Sole Society, this one by Halogen, and this one that Tuckernuck carries.)
My camel cashmere sweater is also worth mentioning. I wear it weekly, as it goes with everything and is SO soft. It's also such a steal! I love J.Crew's version of it, too… and the Everlane sweater is perfect. (More sizes here.) I'm wearing a size small in my sweater, btw.
Finally, the boots and tote. The boots are on the (insanely) pricey side, and I'll admit that I likely wouldn't own them if it weren't for this blog. That said, this WAY more affordable pair is adorable and very similar. And the tote, which is super soft, is only $48! You can't beat that.
Okay, guys. This lobster is off to bed. ;) Hope you had a wonderful Halloween!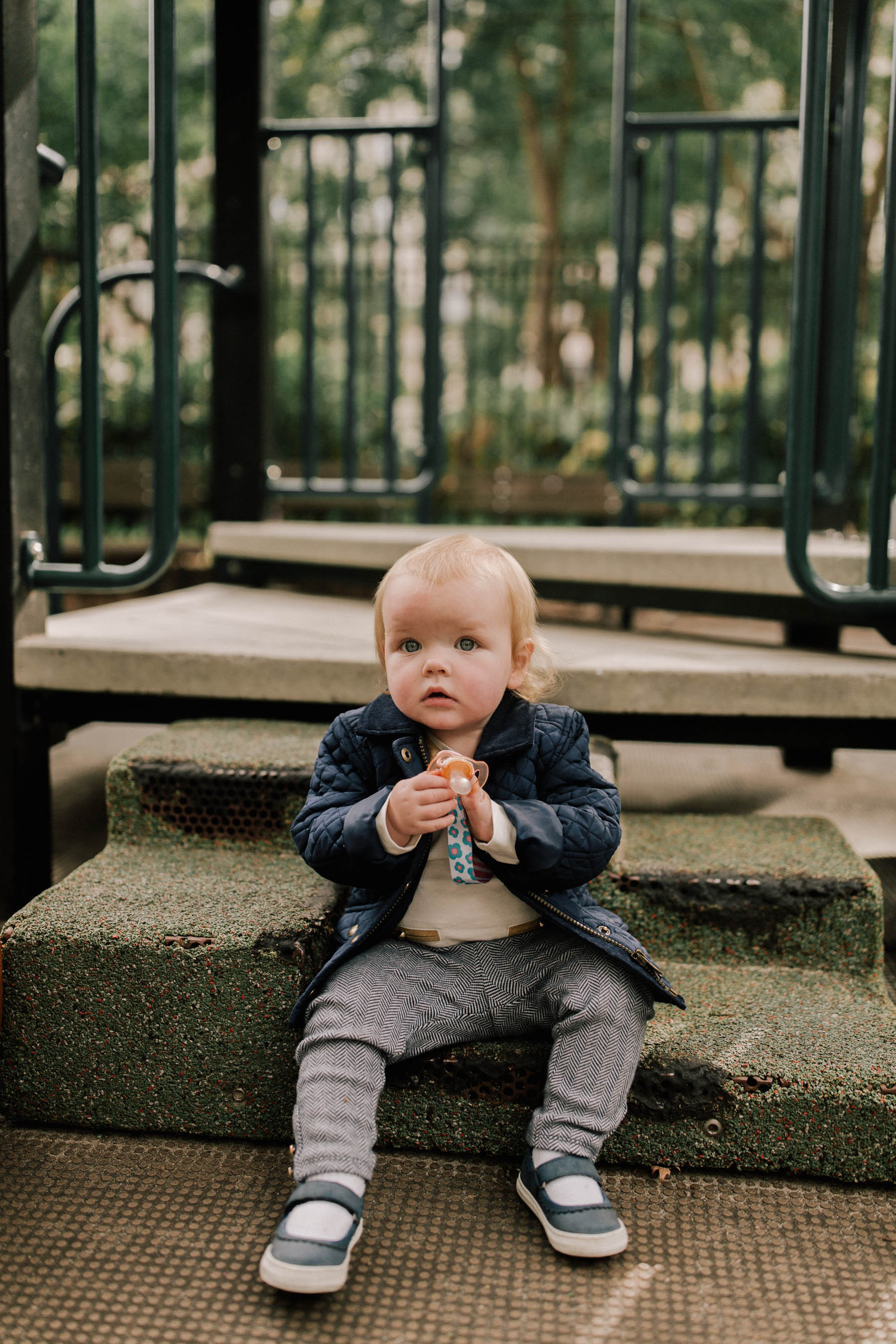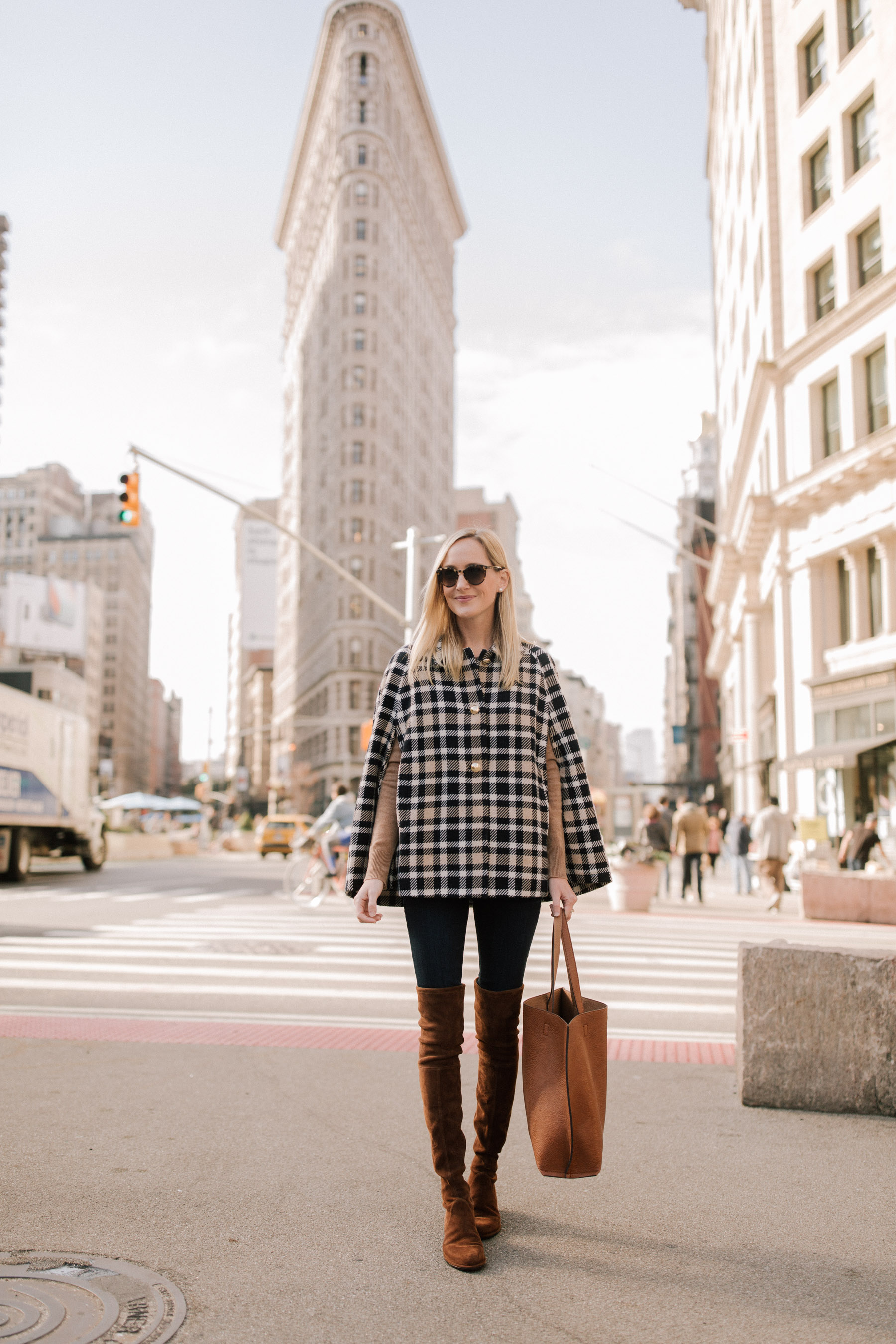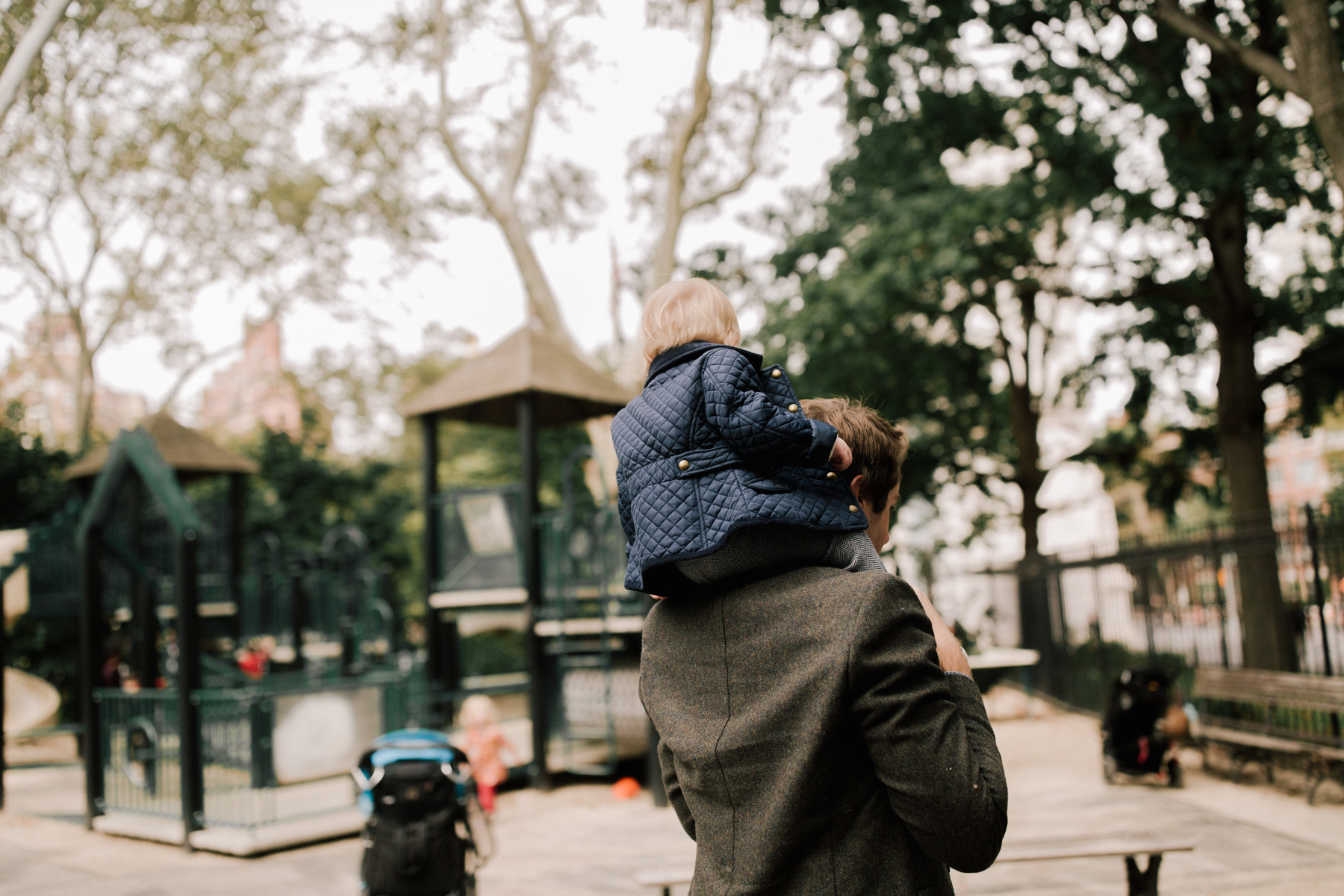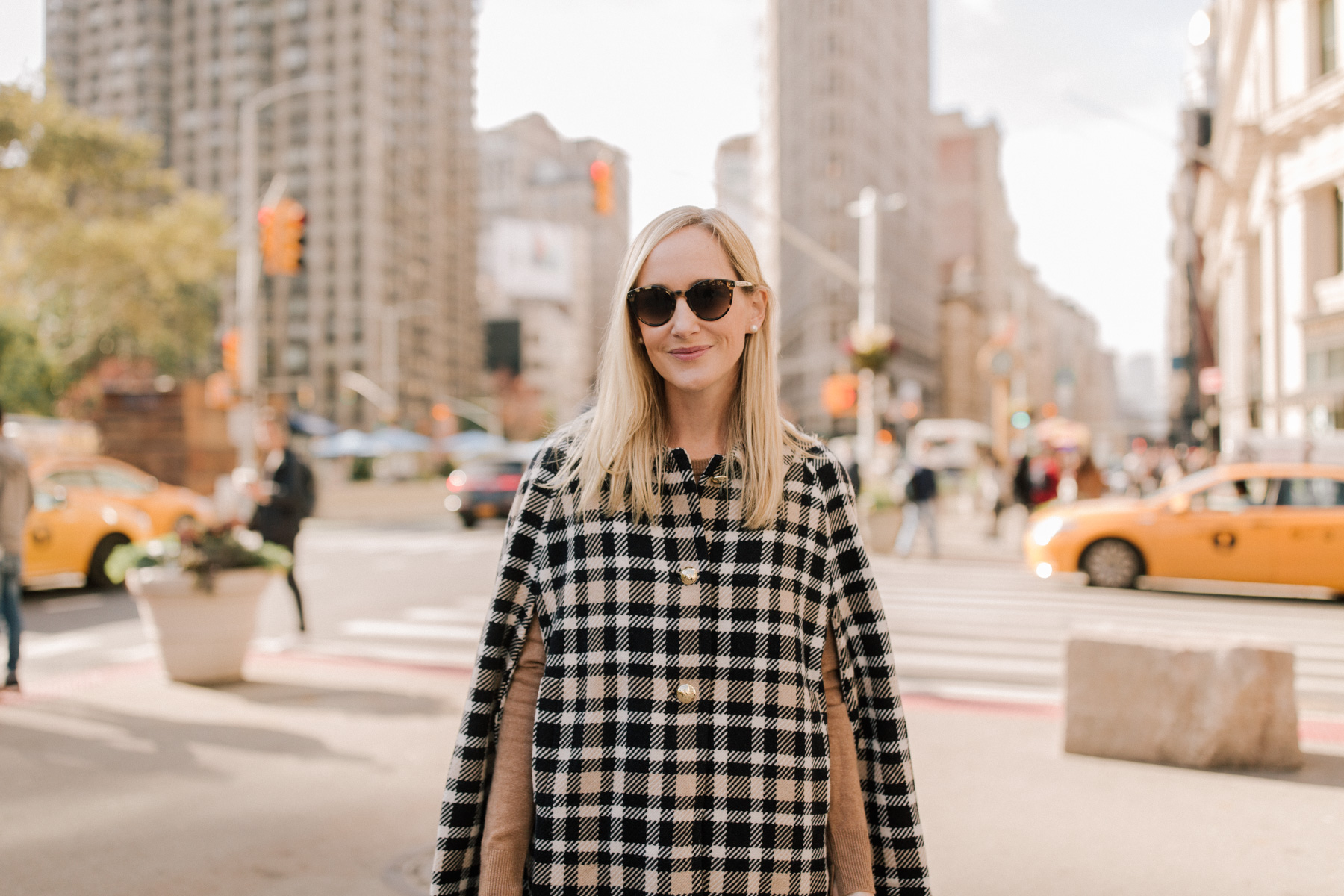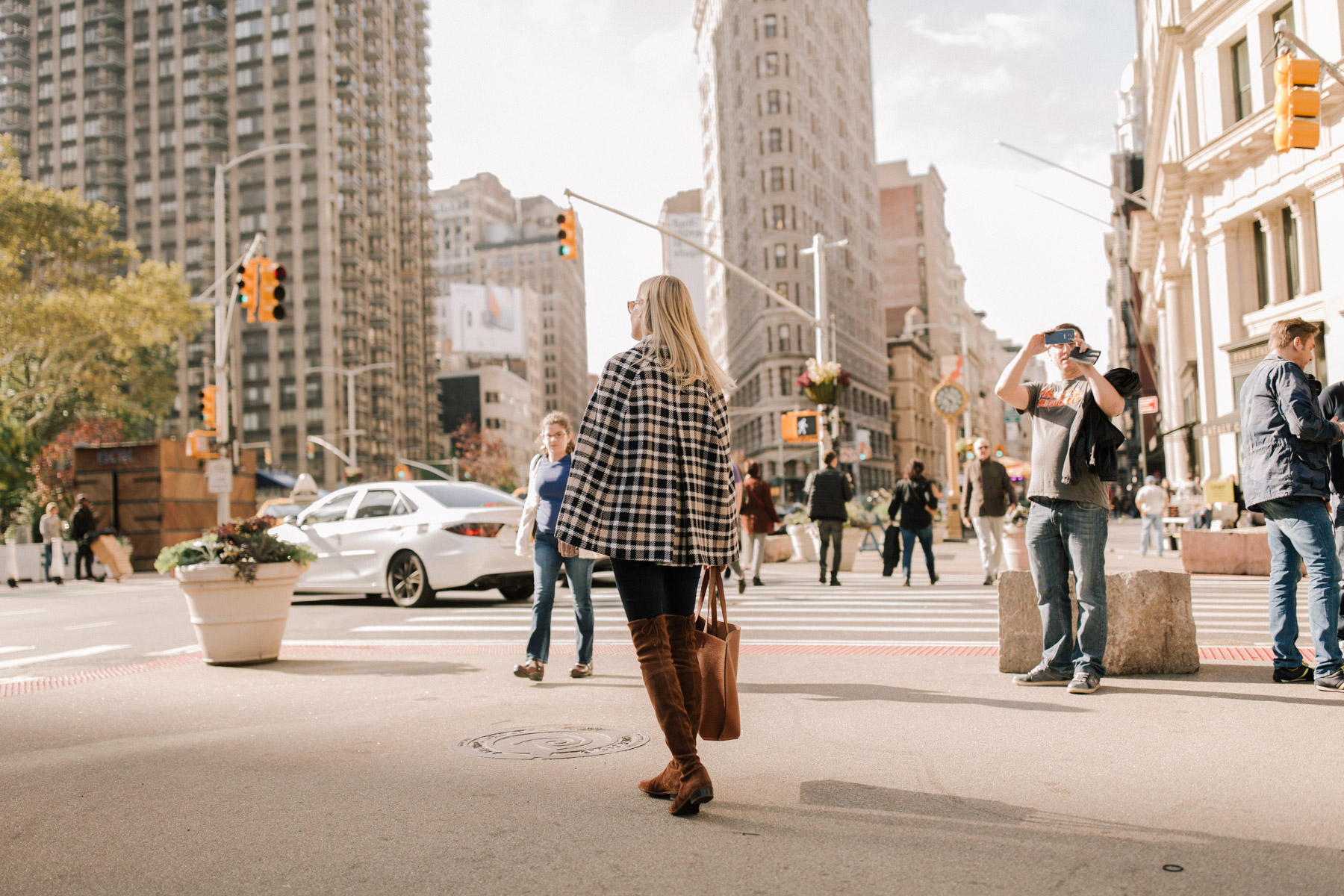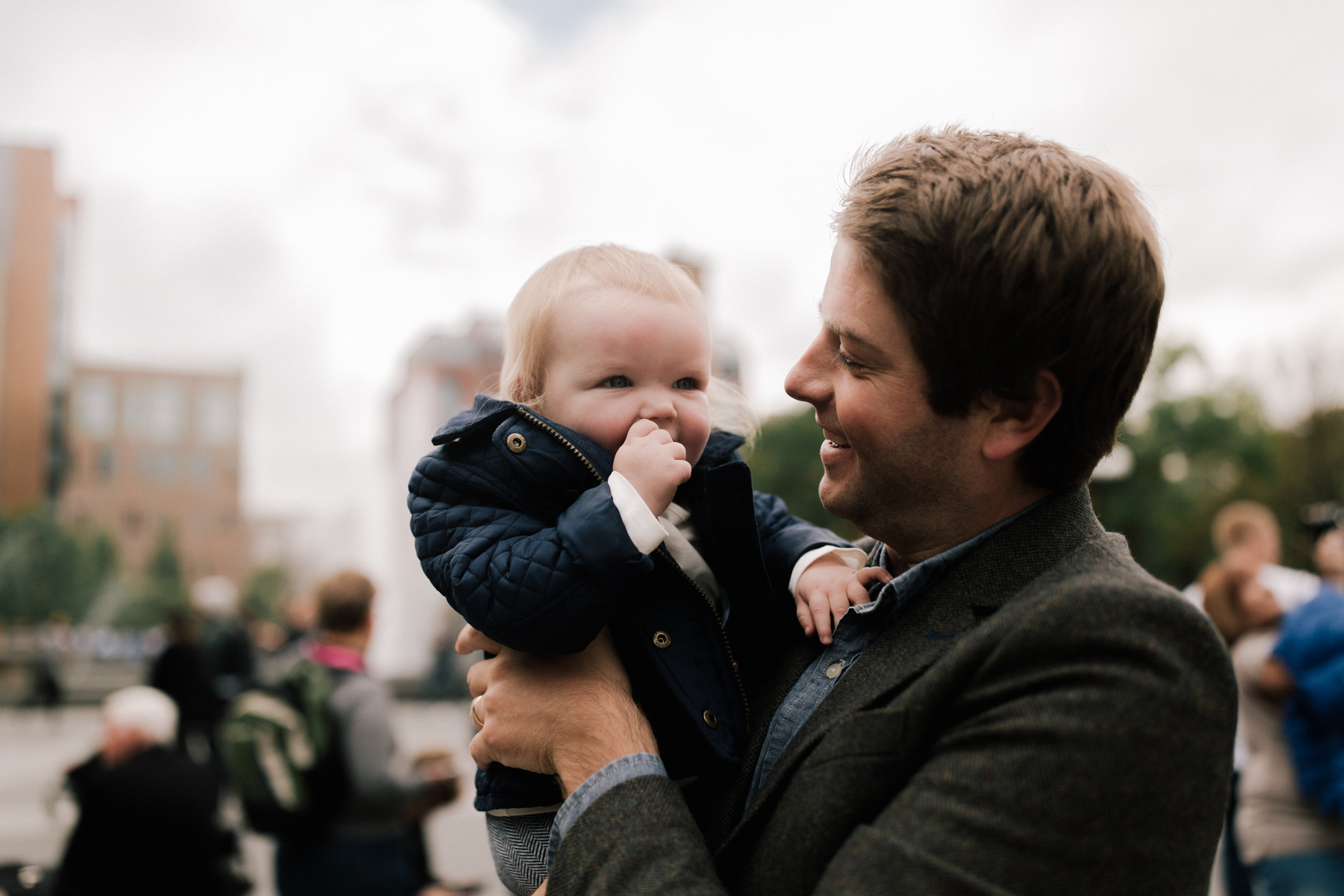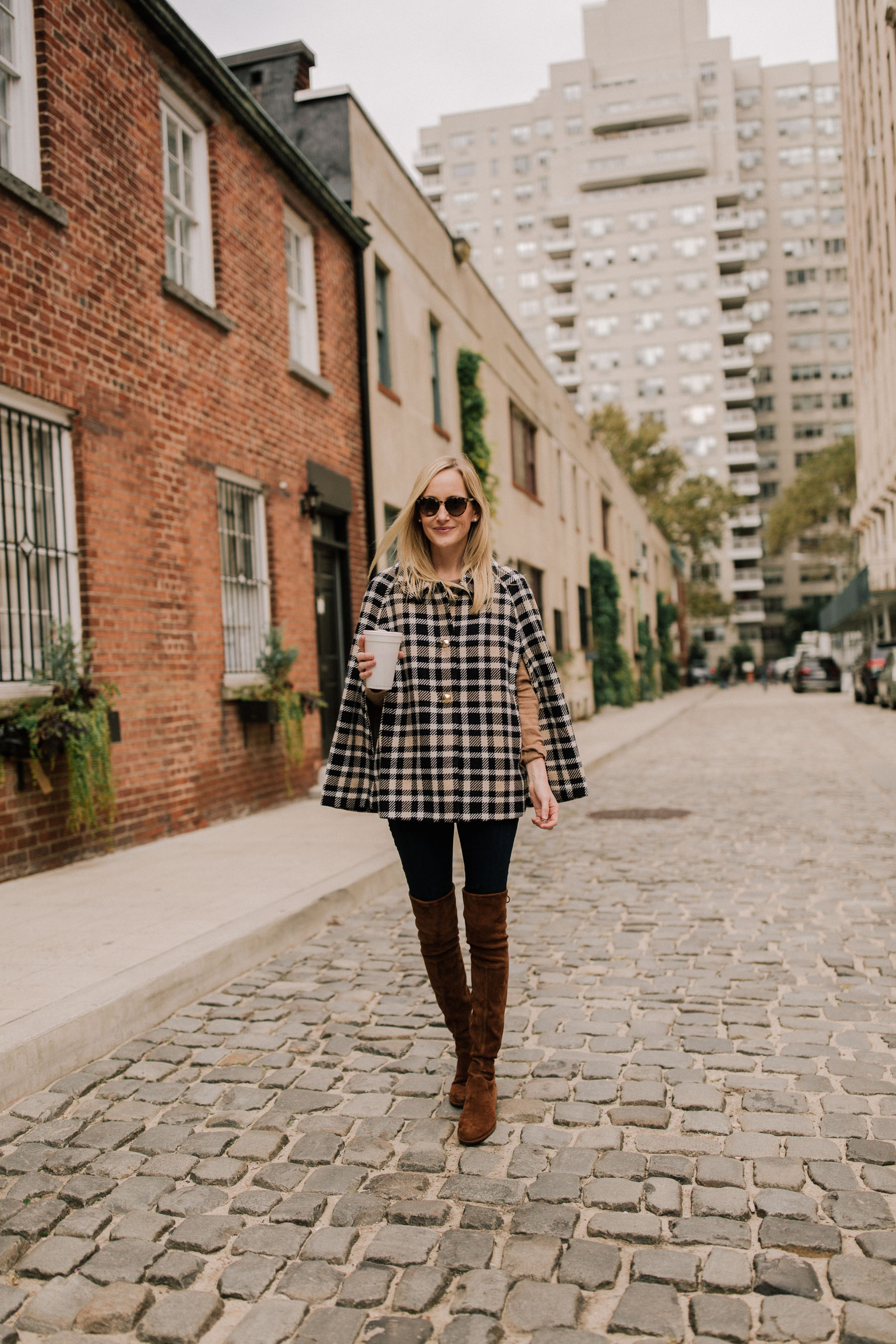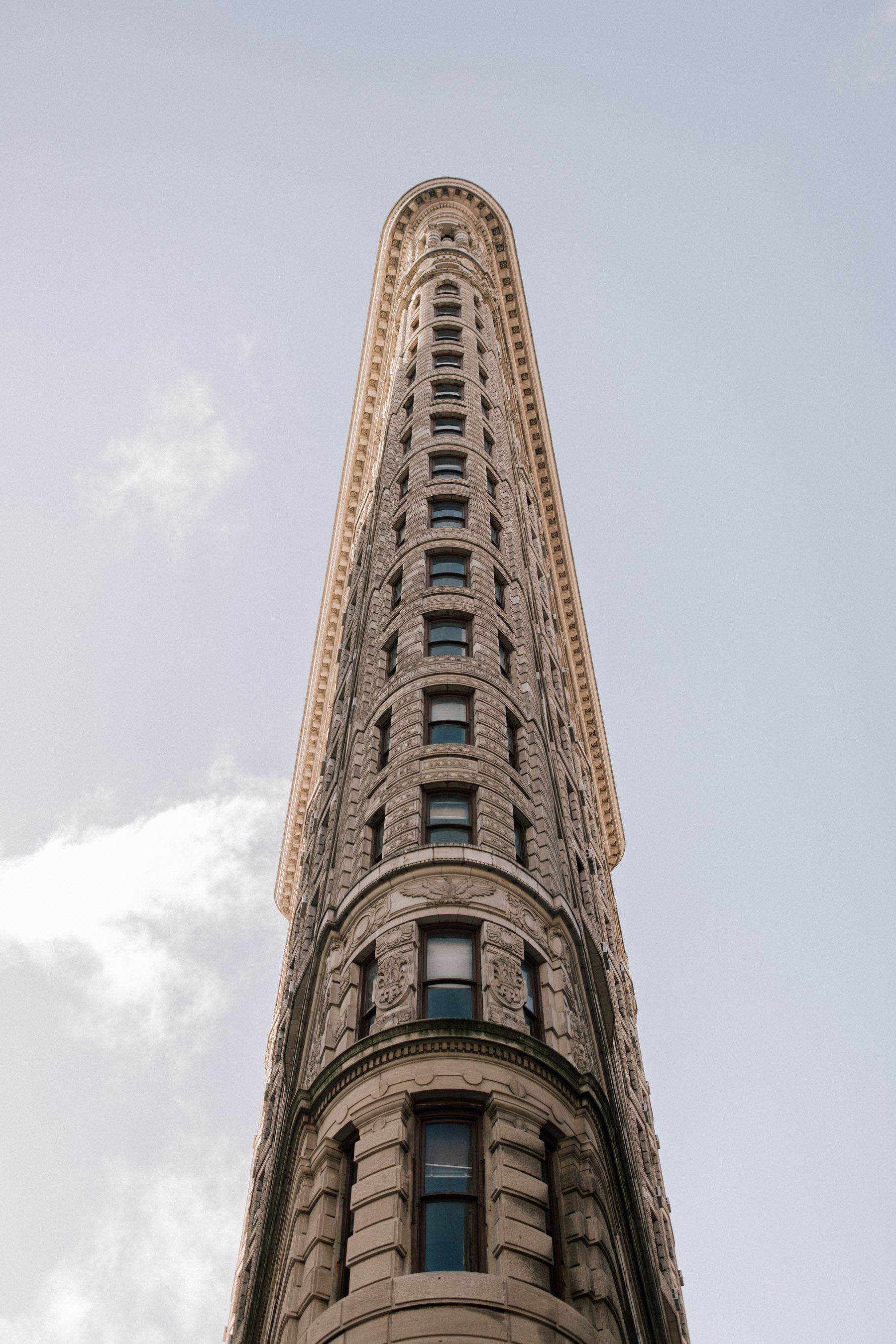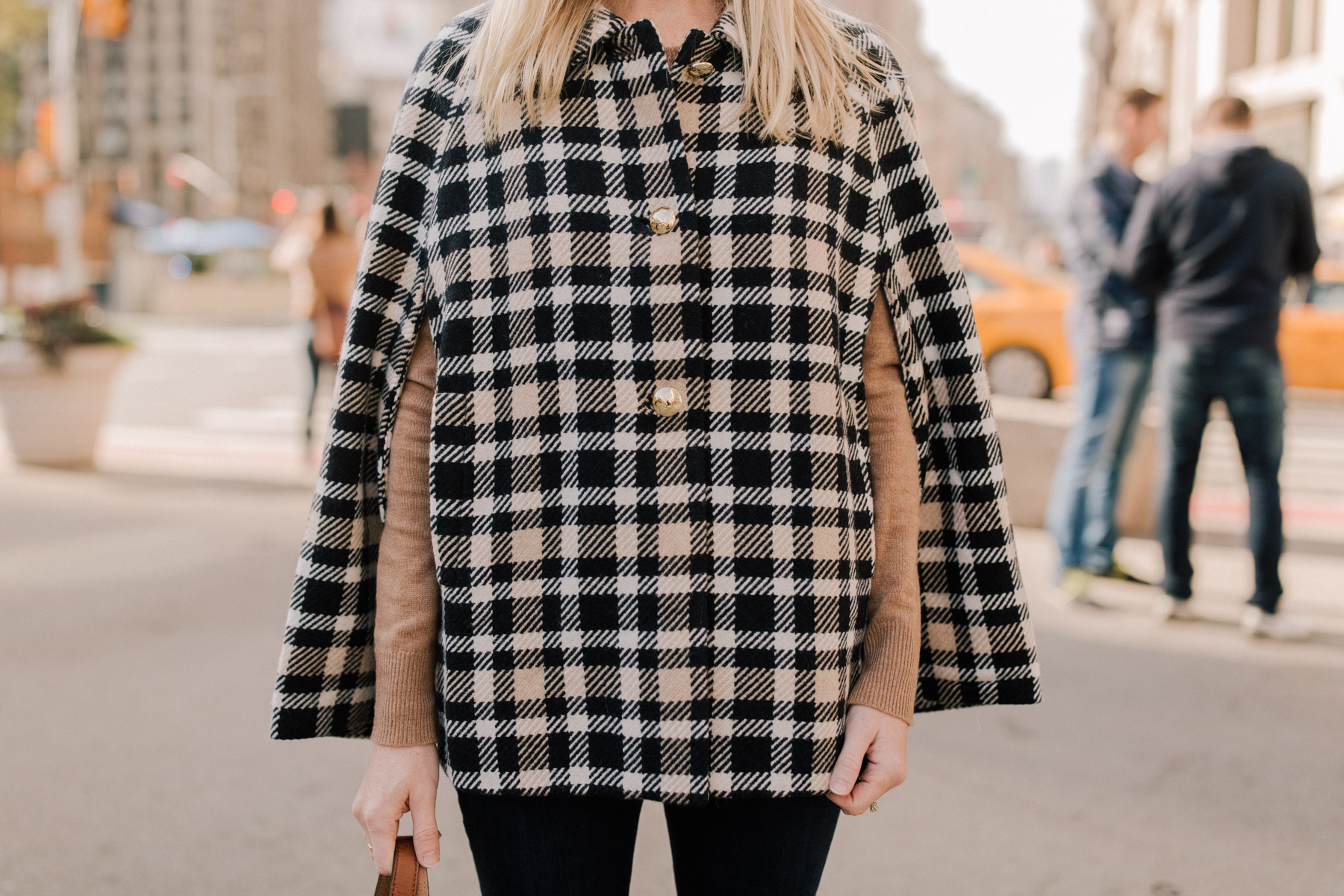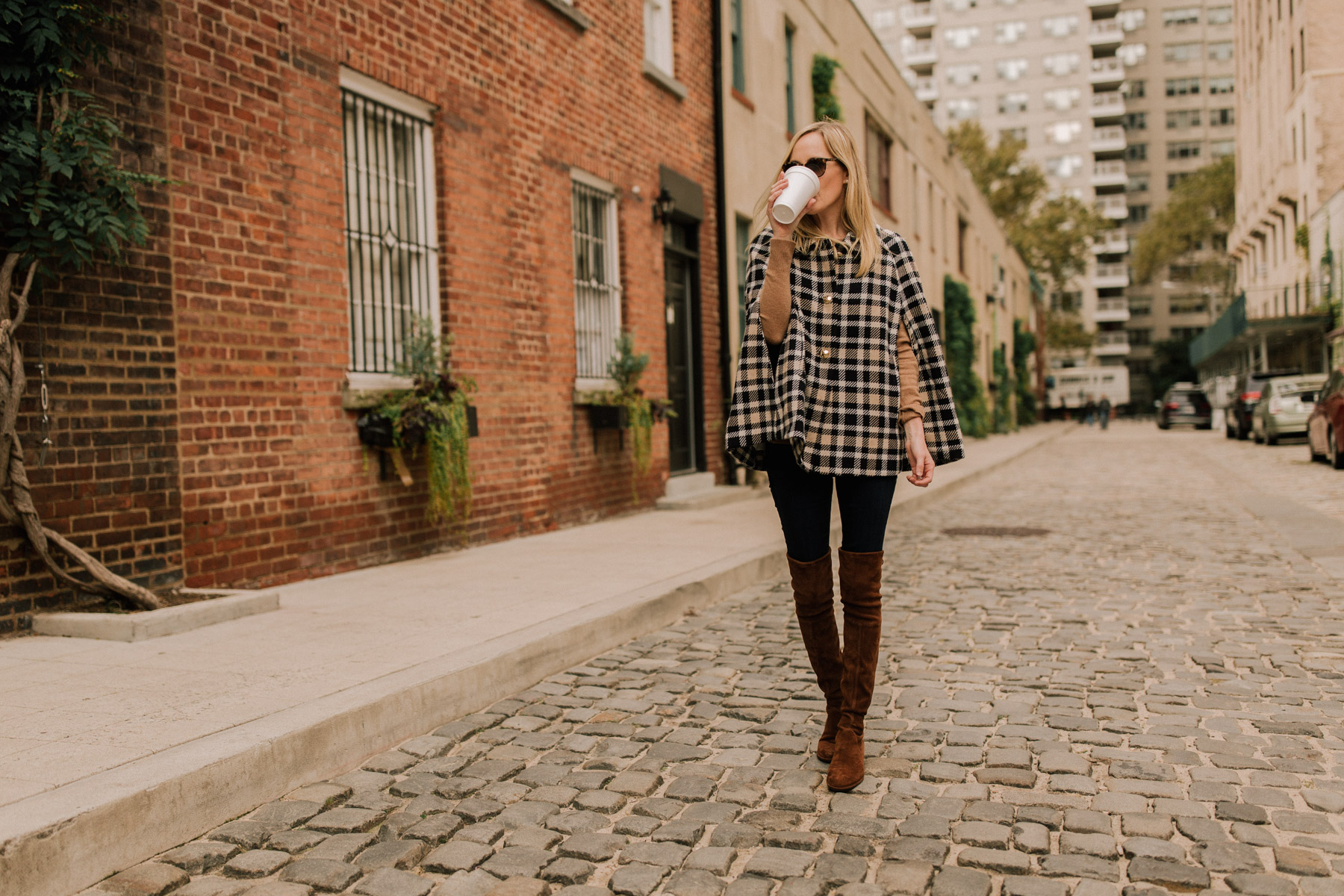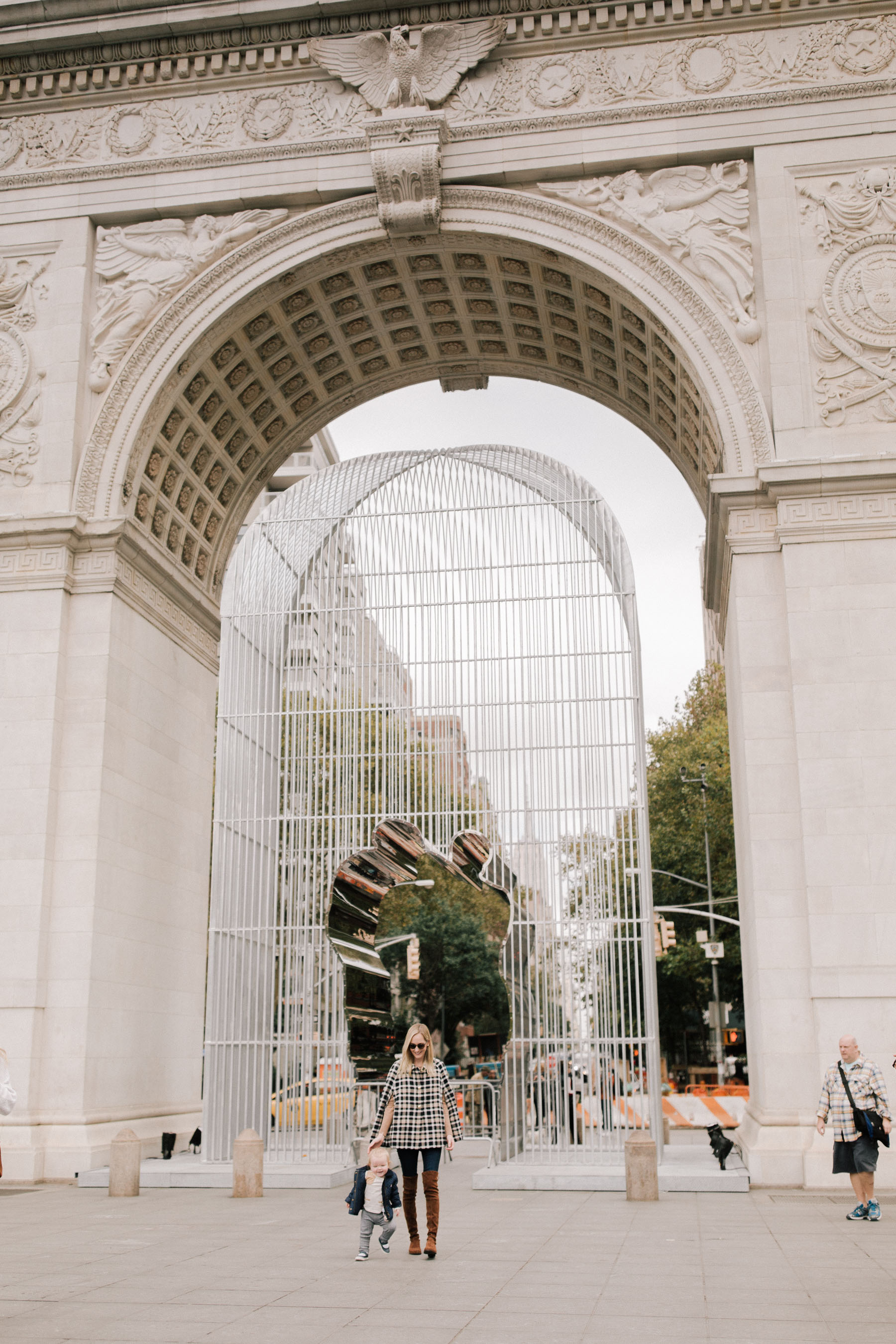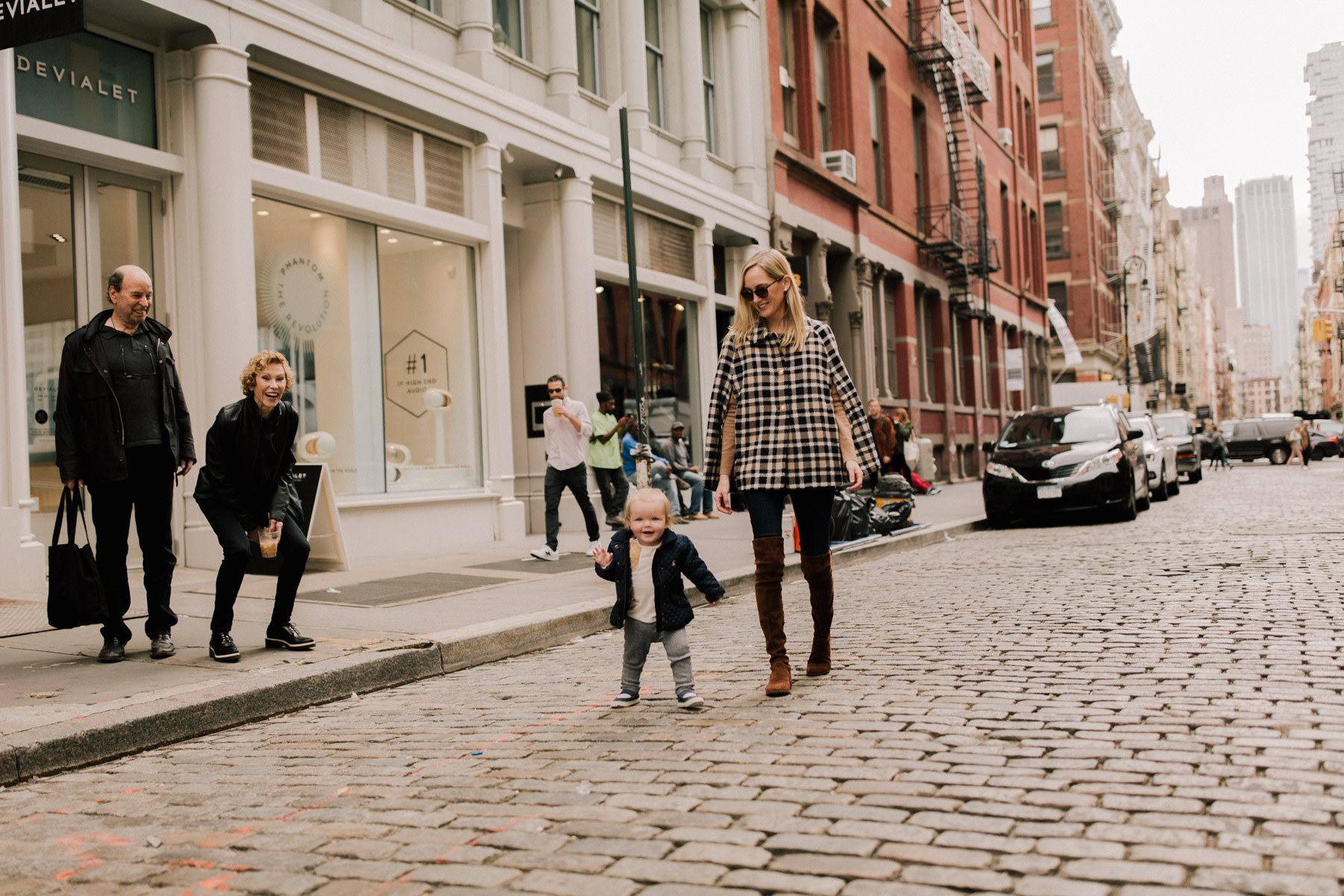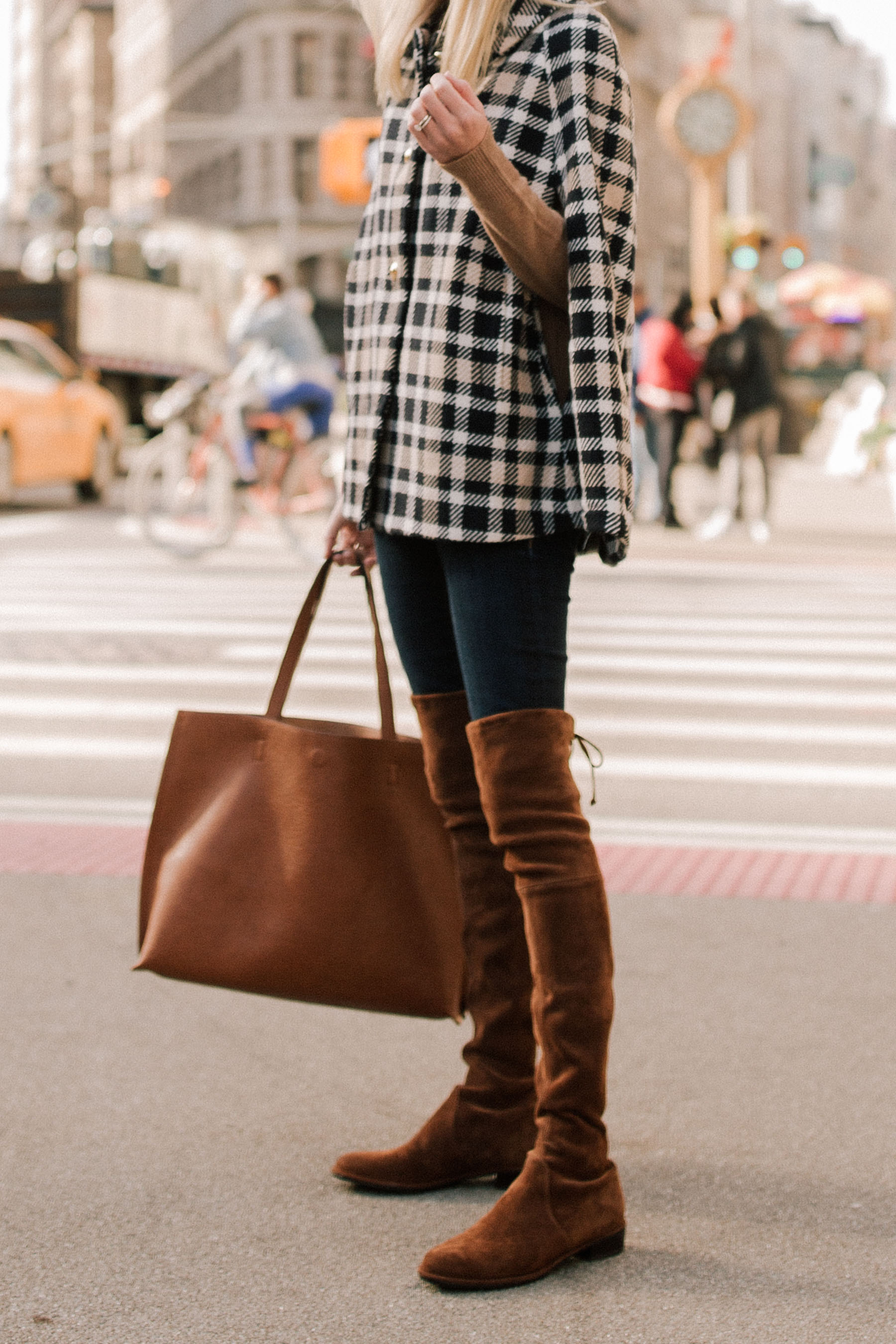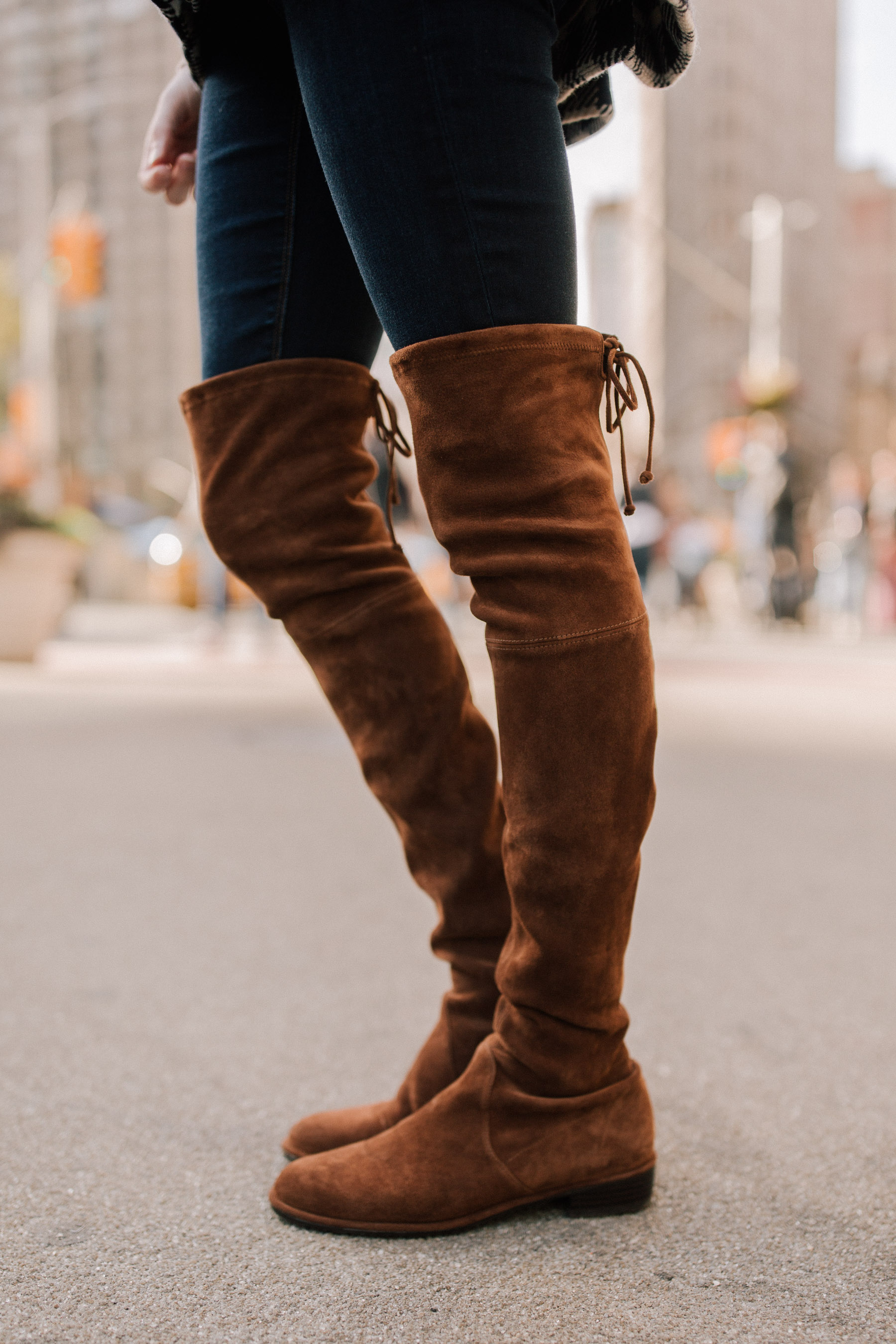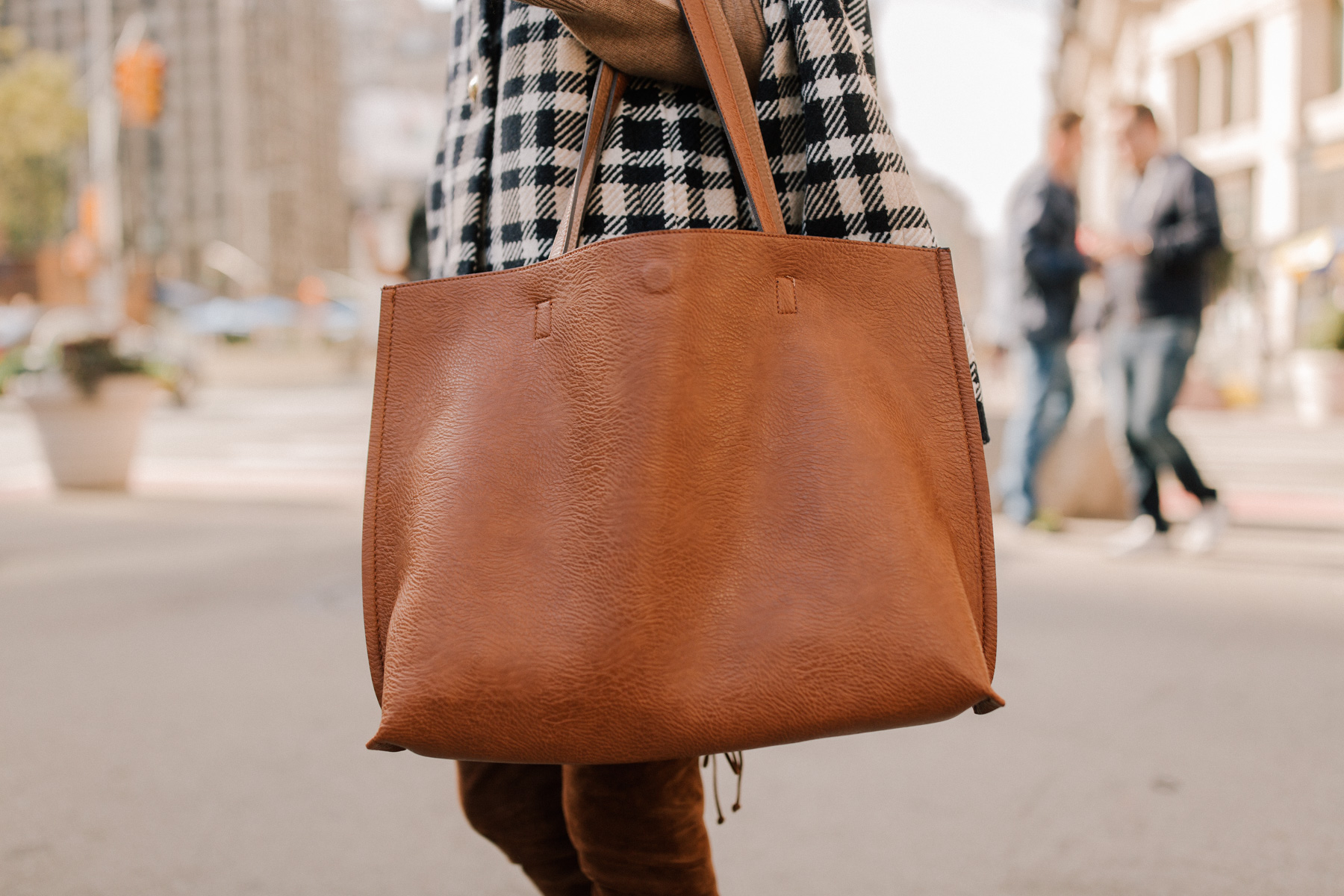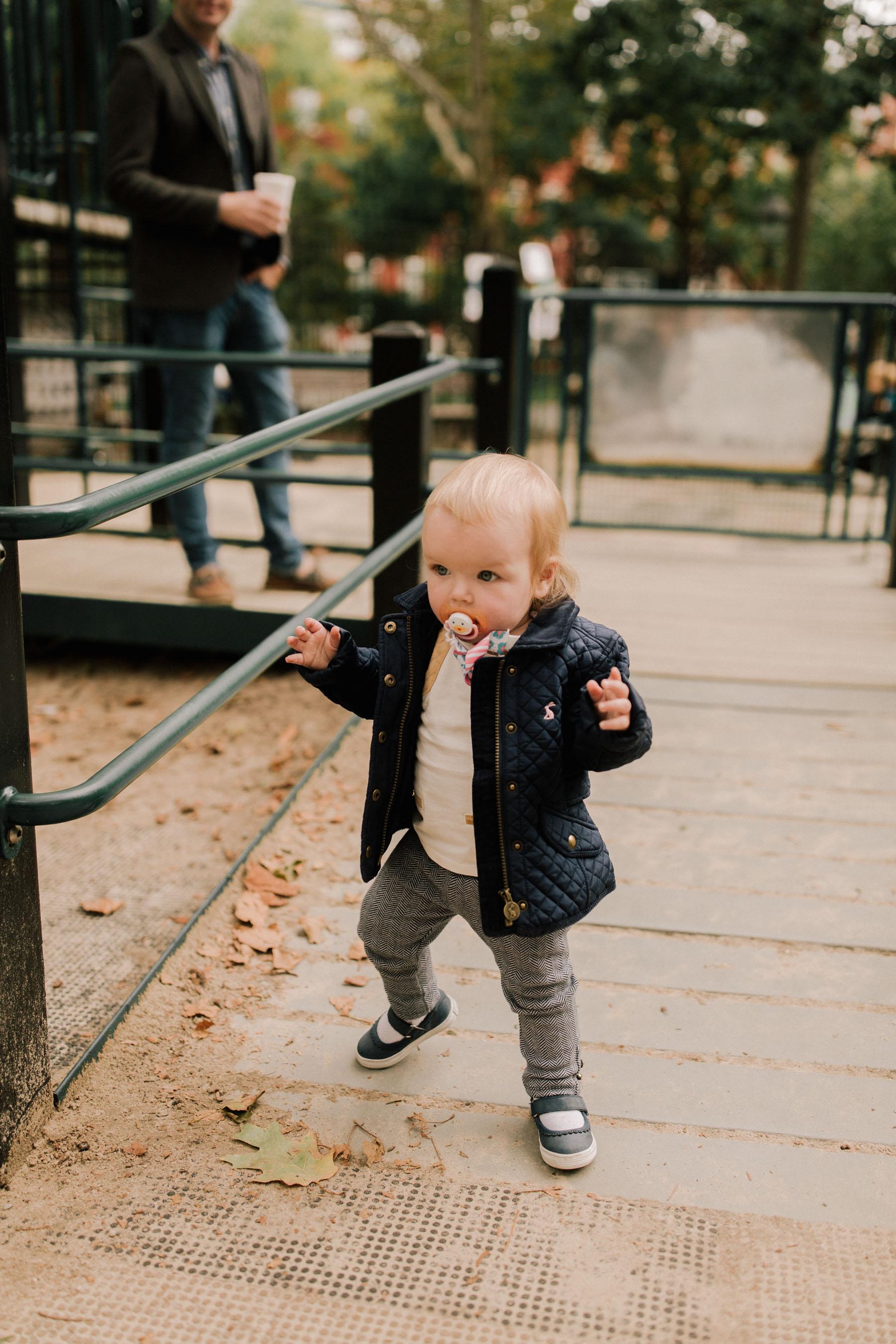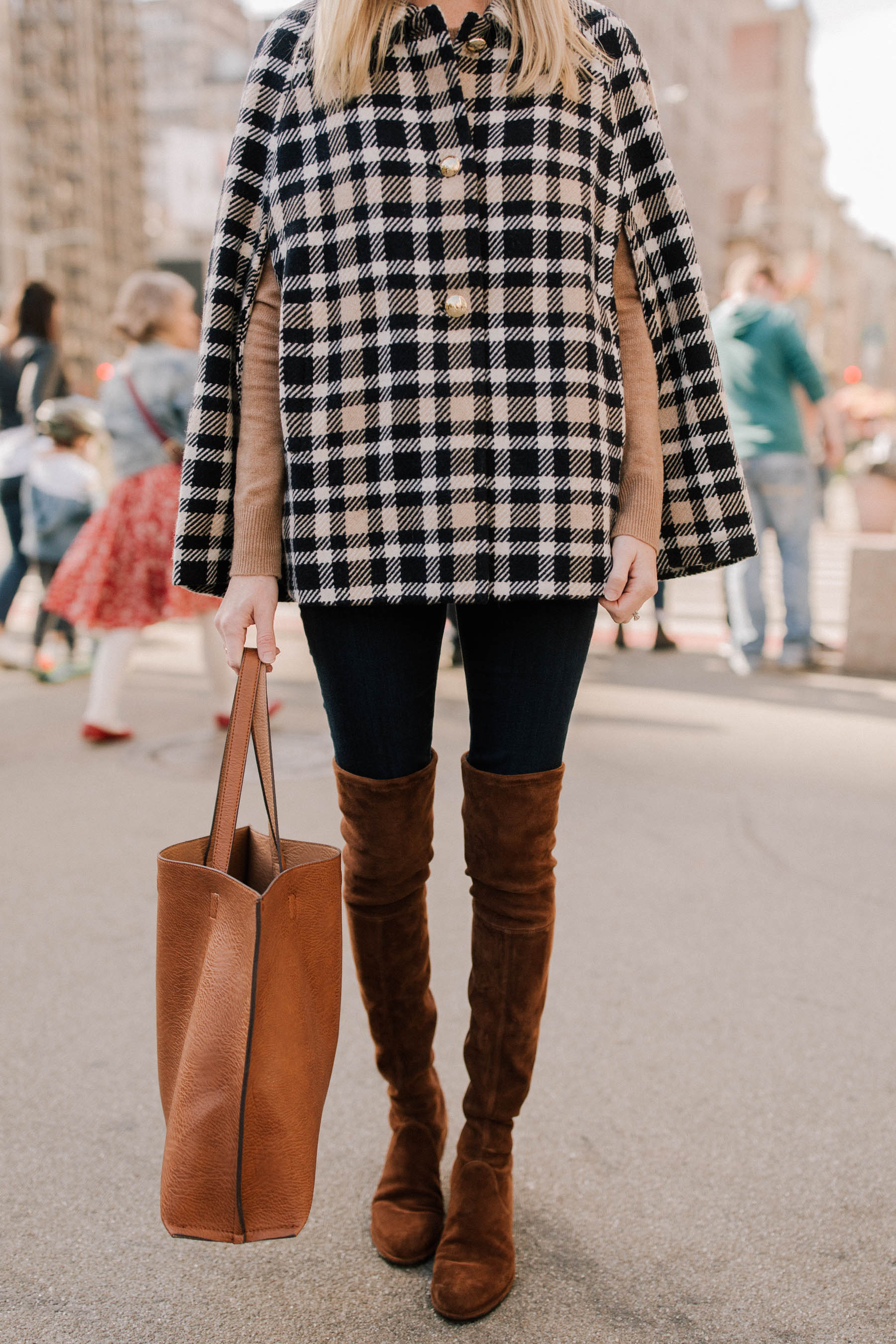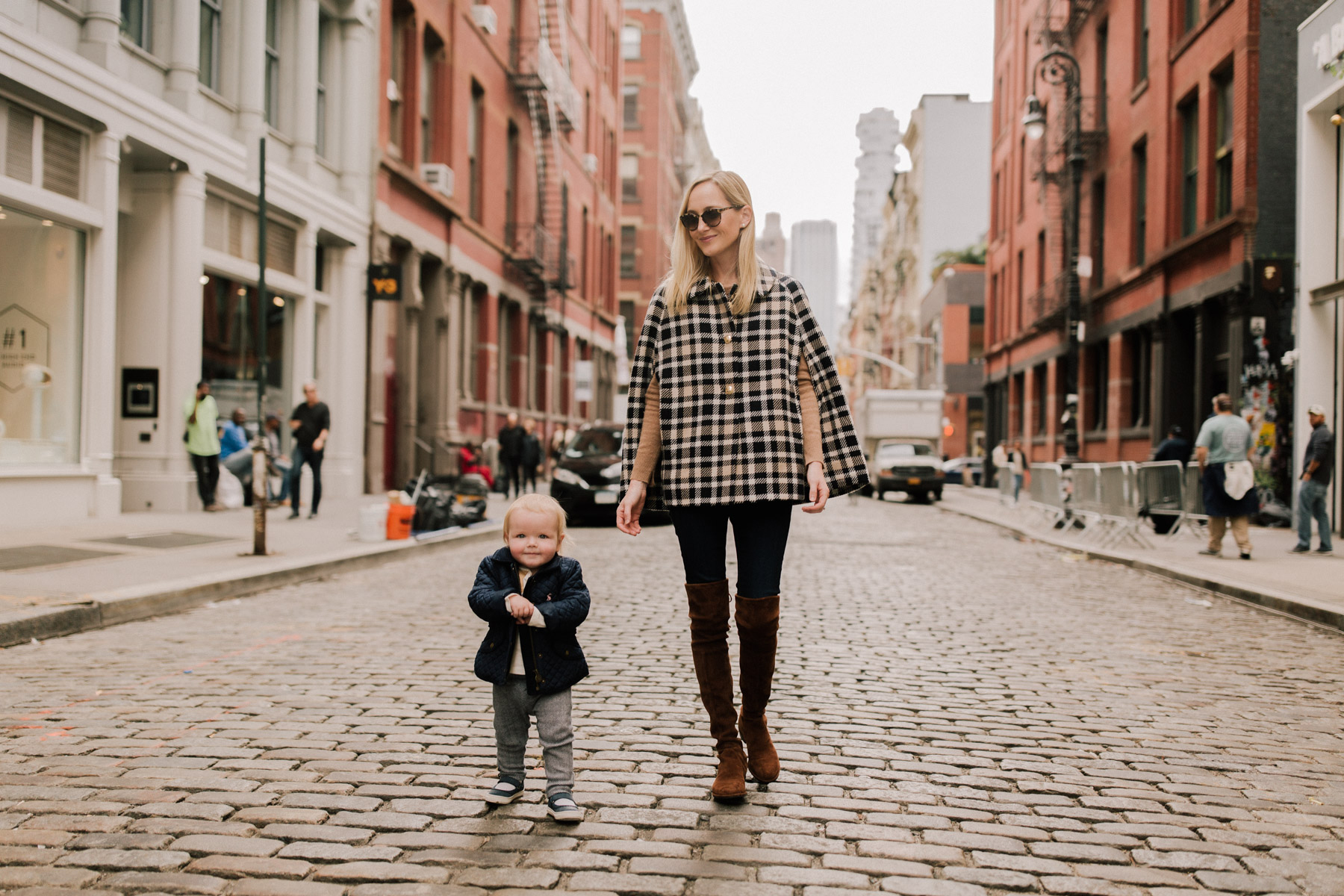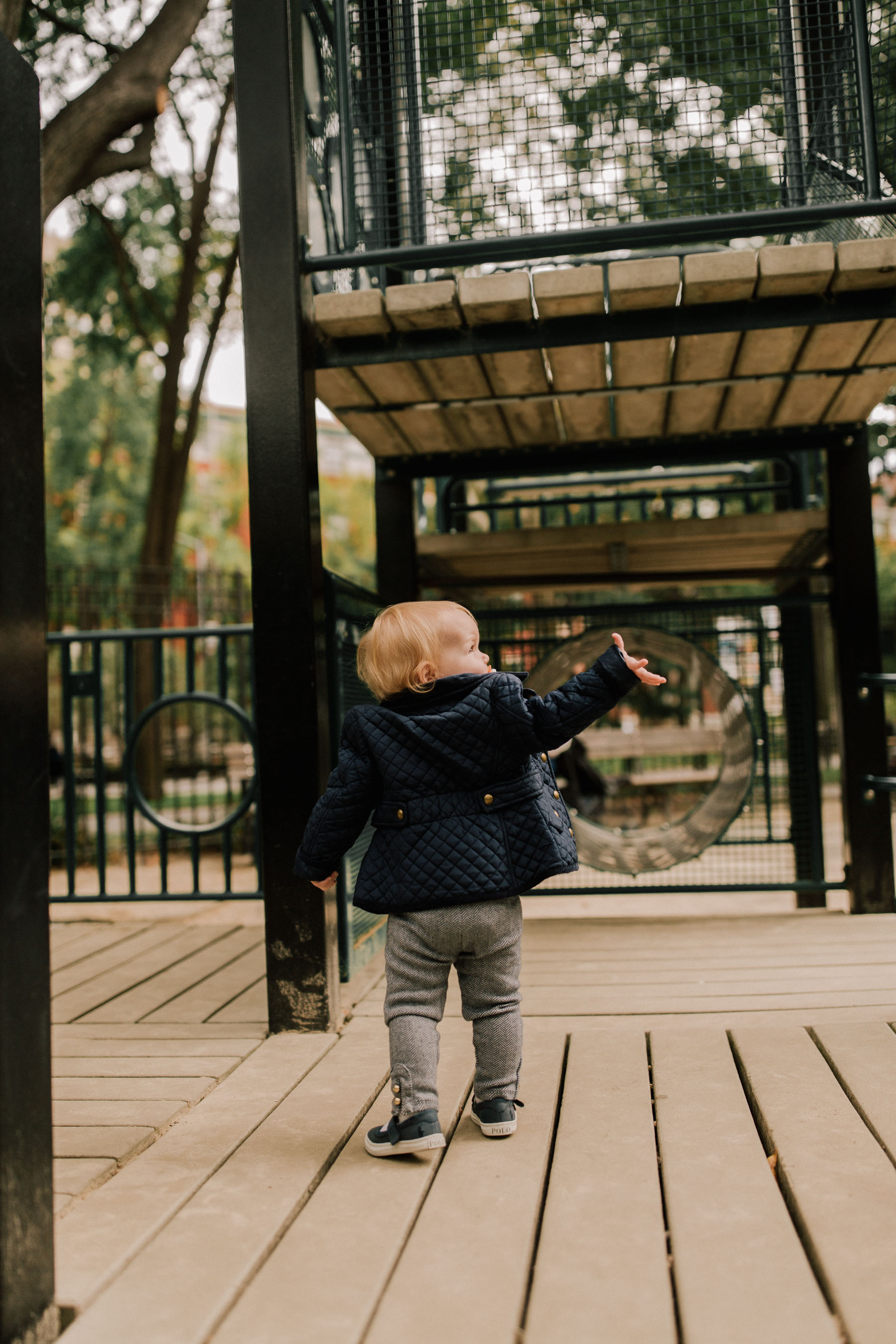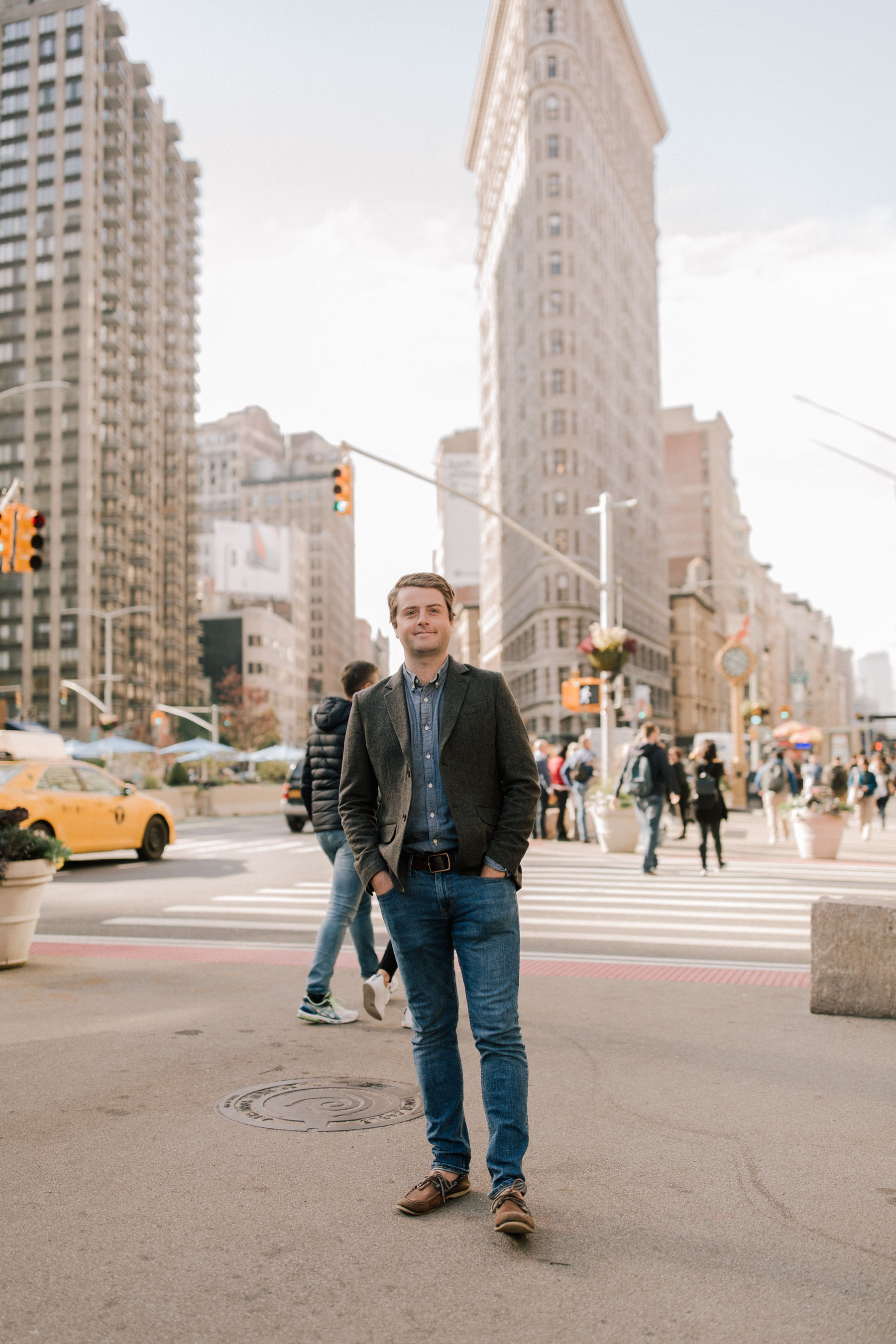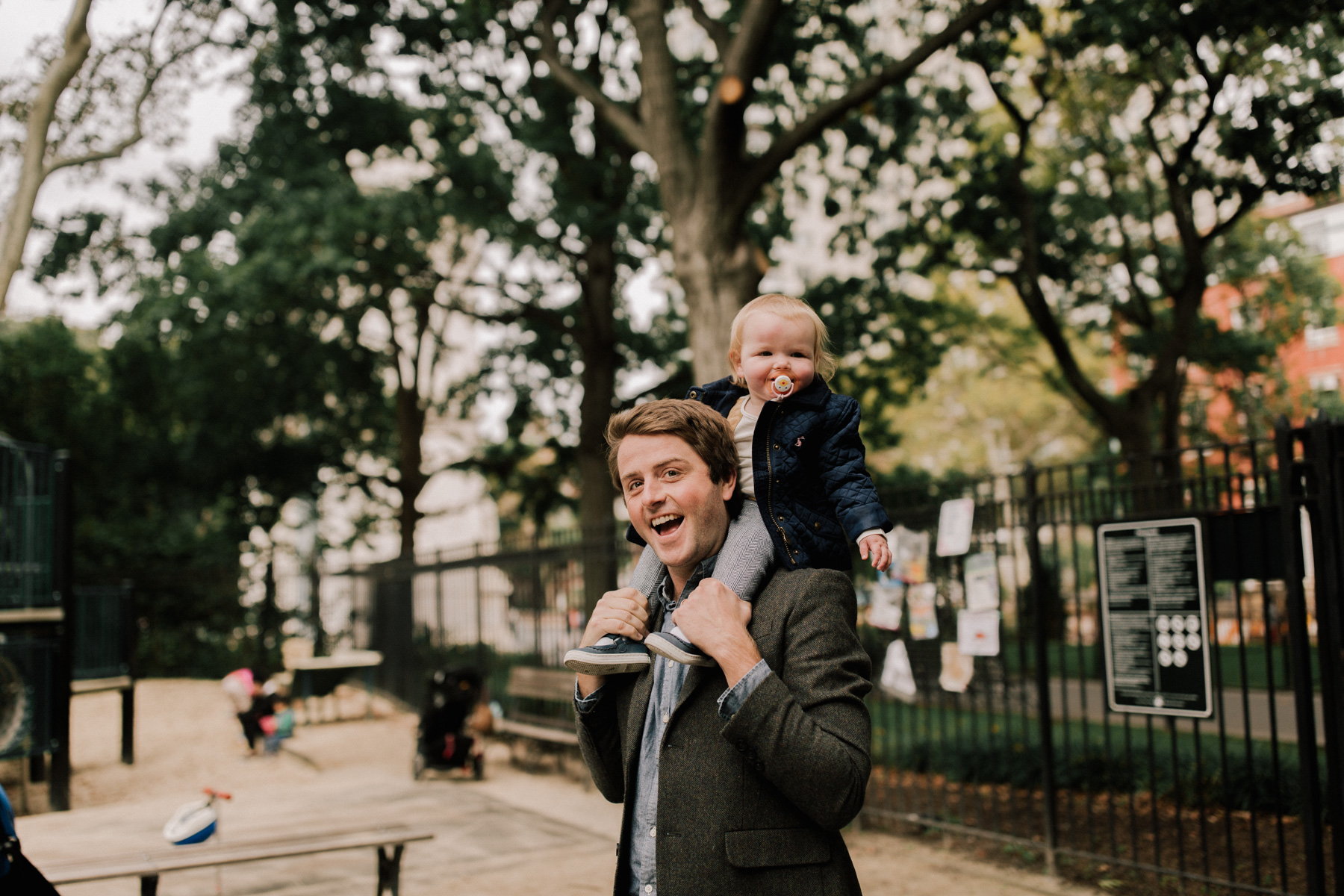 Shop the post:
Draper James Cape (Also available here.) / Cashmere Camel Sweater (Love the Everlane version, also here. Also a big fan of J.Crew's version.) / Hudson Jeans / $48 Tote (Such a steal, and back in stock!) /  Stuart Weitzman Over-the-Knee Boots (Looking for a more affordable pair? Try these boots! I also love this pair from Blondo because they're waterproof.) / Emma's Jacket (Adult version here), Suede Patch Top, Herringbone Leggings and Mary Jane Sneakers / Mitch's Blazer c/o