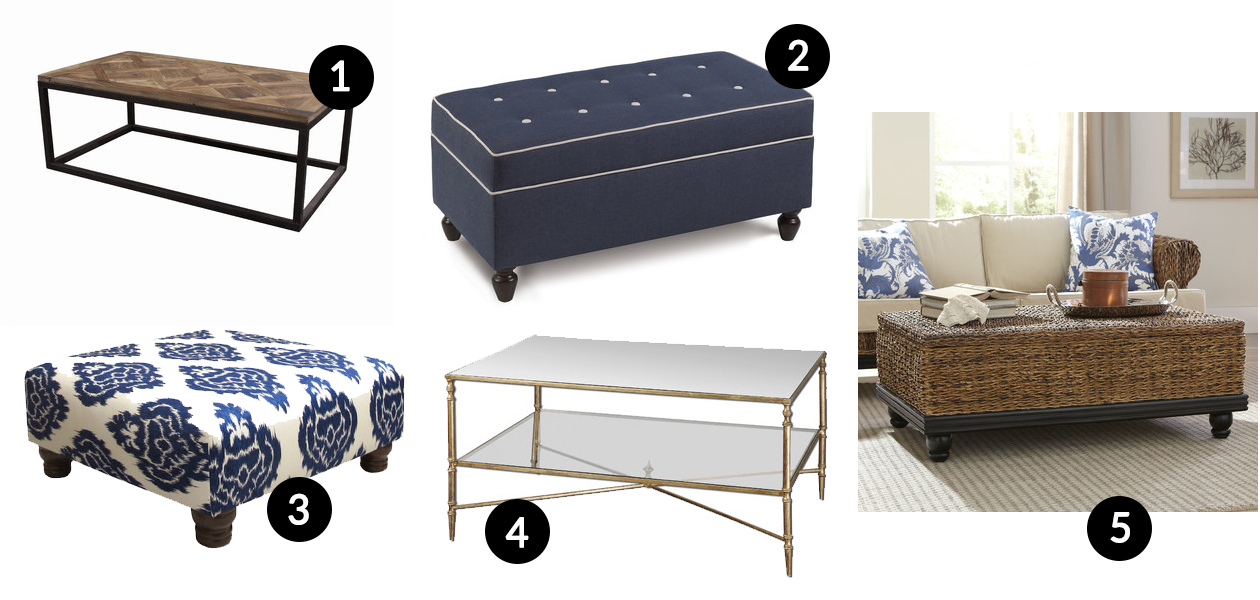 One ($559.99. Similar here for $269.99: the one we're considering!) / Two ($779.99) / Three ($379.99) / Four ($525.80) / Five ($499. Similar here with glass for $404.95)
Scroll down for more!
If you read last week's post about living room style inspiration, you know that Mitch and I are finally getting around to outfitting and decorating the new house. I'll admit that it's been much harder than I thought: I'm not the interior designer I thought I would be, and I'm struggling with dropping the big bucks after a huge chunk of our savings recently went to the down payment. But I'm totally ready to make our home more comfortable and usable, and a better reflection of ourselves.
A couple of weeks ago, I was chatting with my friend Laura about how hard it's been to find good furniture that's both stylish and affordable. Her eyes lit up, and she immediately recommended Wayfair. She said the company offers a huge selection of furniture, home furnishings, and decor (over seven million products from over seven thousand suppliers, I later learned!), and that the site provides design inspiration and suggestions for what goes with what.
When I got home that night, I logged onto Wayfair.com to check it out and was instantly obsessed. I'm too embarrassed to admit to just how much time I've spent on the site since learning about it, but GUYS. It's ah-mah-zing!
I love Wayfair's inspiration collections–specially this week's "Seaside Surroundings"–and its daily sales page, where I've found some amazing deals. And I clearly can't get over the sheer amount of products available for such fair prices! Type in "Chippendale Chair," for example (a current obsession of mine), and tons of options pop up. Find one that catches your eye, and Wayfair suggests other products you might like. And it's spot on.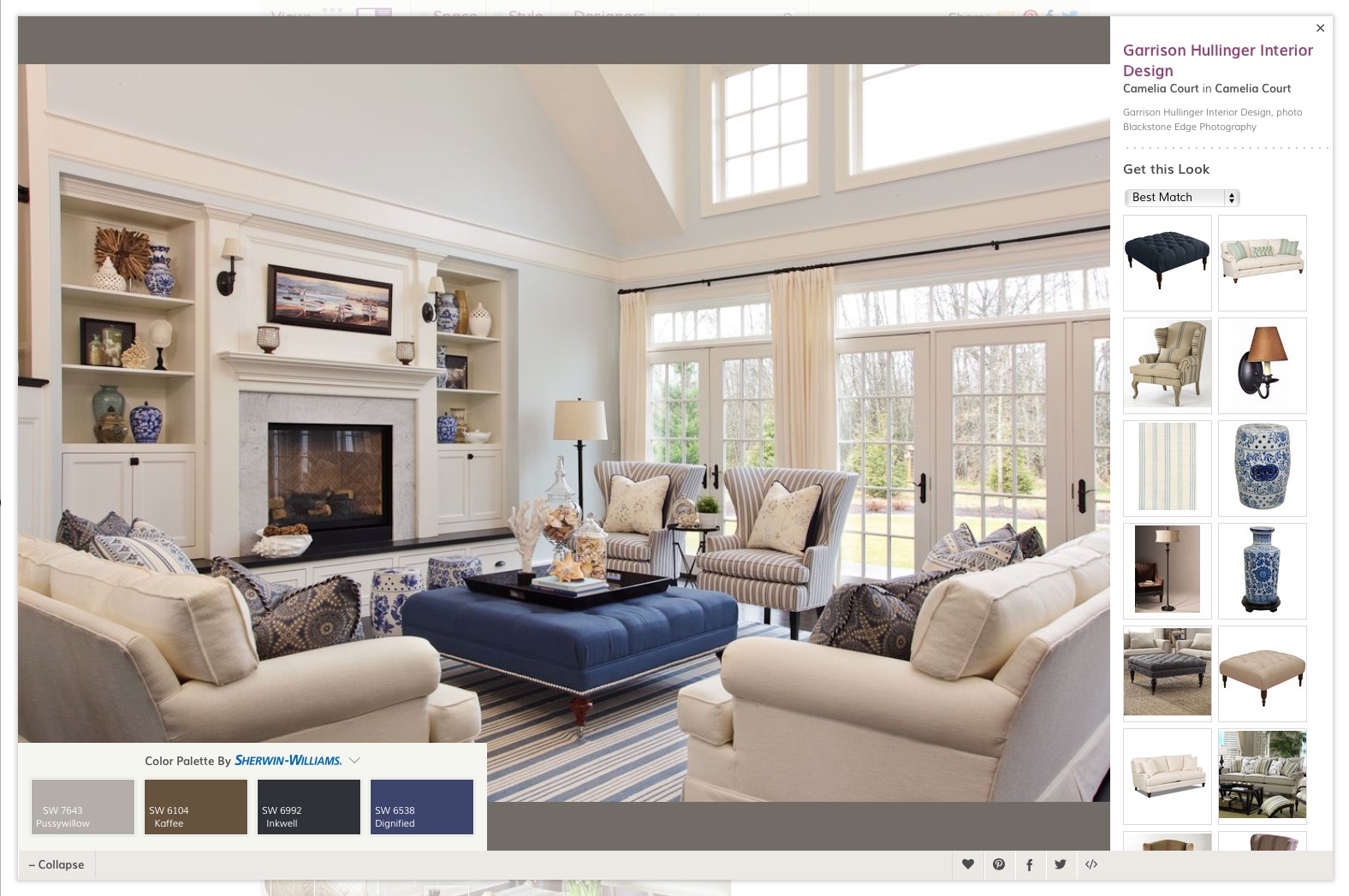 One of the best aspects of the site, in my opinion, is the "Shop the Look" page. Using it is easy: either scroll through the photos or select the type of space, the style you prefer, or the designer you like. Click on a room that strikes your fancy, and find everything you need to achieve the look, from products to paint colors. Below that, there are even suggestions for similar rooms! (Warning: you can spend hours on this thing, haha.) SO AWESOME. Side note: the above room is actually the layout inspiration for our living room!
Anyway, Mitch and I have decided that we're going to select a coffee table first, and then design the living room around it. Below are some of my favorites that I found on Wayfair, and I'd love your opinion! I'm pretty much smitten with this one for a few reasons: it's made out of real wood; it's sturdy enough that Mitch can put his feet up on it without breaking it; it reminds me of the gorgeous parquet flooring from this townhouse that Mitch and I lived in when we got married; it's a fraction of the cost that other parquet coffee tables are currently going for; I'd like to incorporate an industrial-looking piece somewhere in the room; and it looks very much like the tables in this room, this room and this room from my original inspiration post!
That said, I'd still LOVE your input, because I can be swayed! What are your thoughts? Below are some other Wayfair faves!
Gold Coffee Tables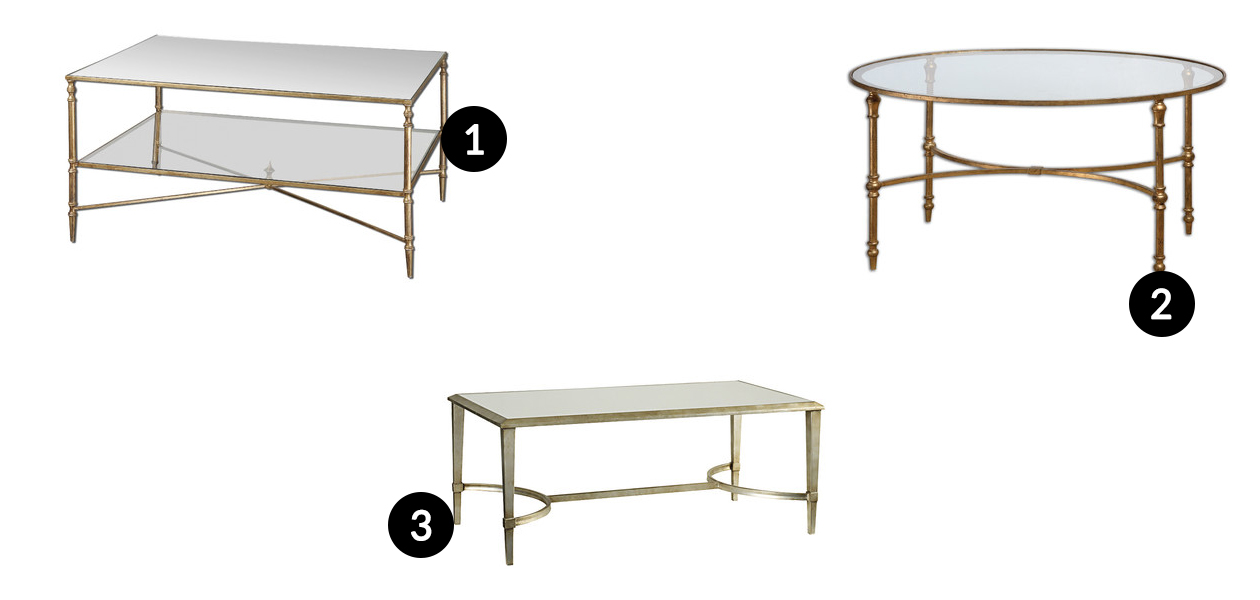 One ($525.80) / Two ($591.80. Similar here for $419 and here for $644) / Three ($789.99)
Industrial-Style Coffee Tables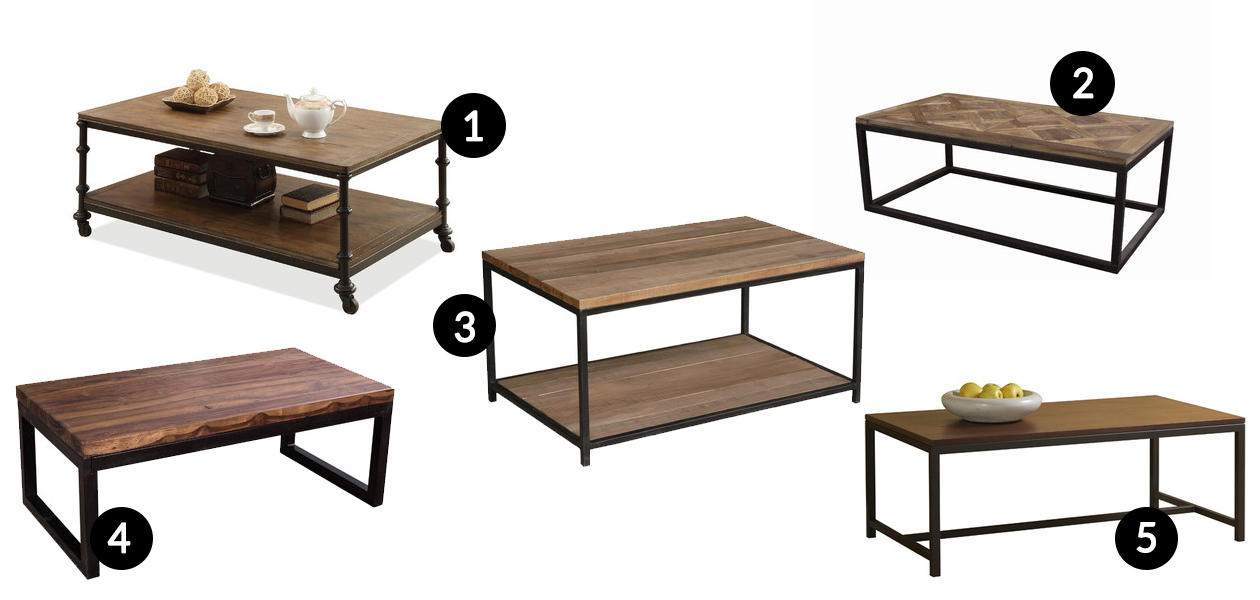 One ($447.95. Similar here for $226.99) / Two ($559.99. Similar here for $269.99: the one we're considering!) / Three ($384.95) / Four ($409.99) / Five ($199.99)
White Coffee Tables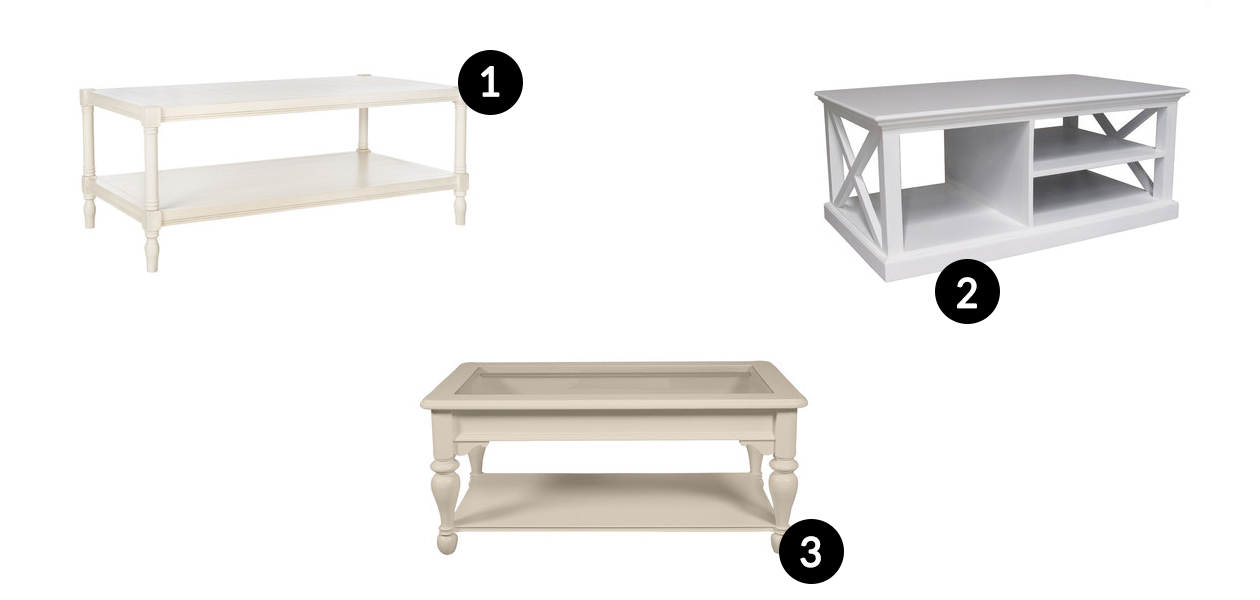 One ($209.99) / Two ($629.95. Similar here for $194.95) / Three ($346.50. Similar here for $473.99, here for $245.11 and here for $144.99)
Wicker/Rattan Coffee Tables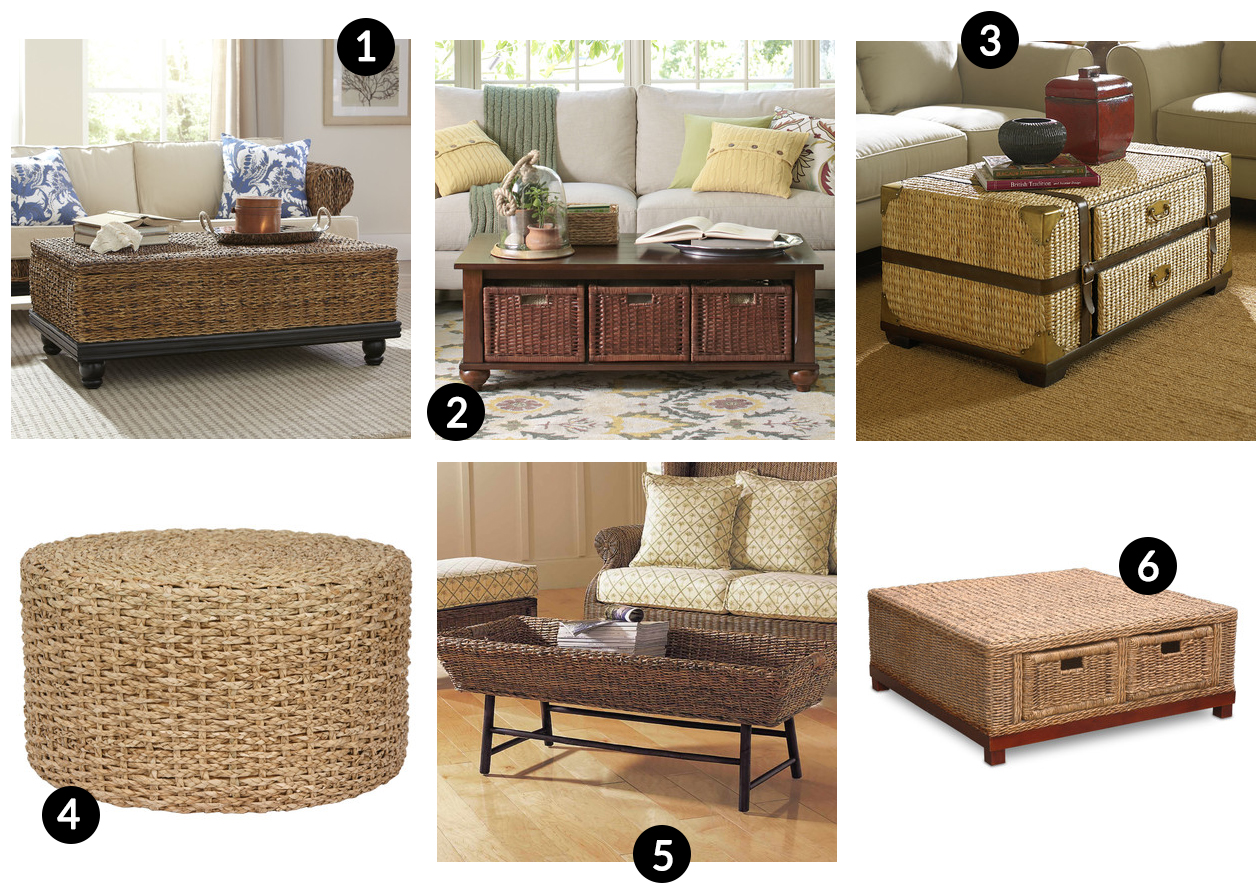 One ($499. Similar here with glass for $404.95) / Two ($429) / Three ($600.99) / Four ($139) / Five ($459.95) / Six ($521.28)
Ottoman-Style Coffee Tables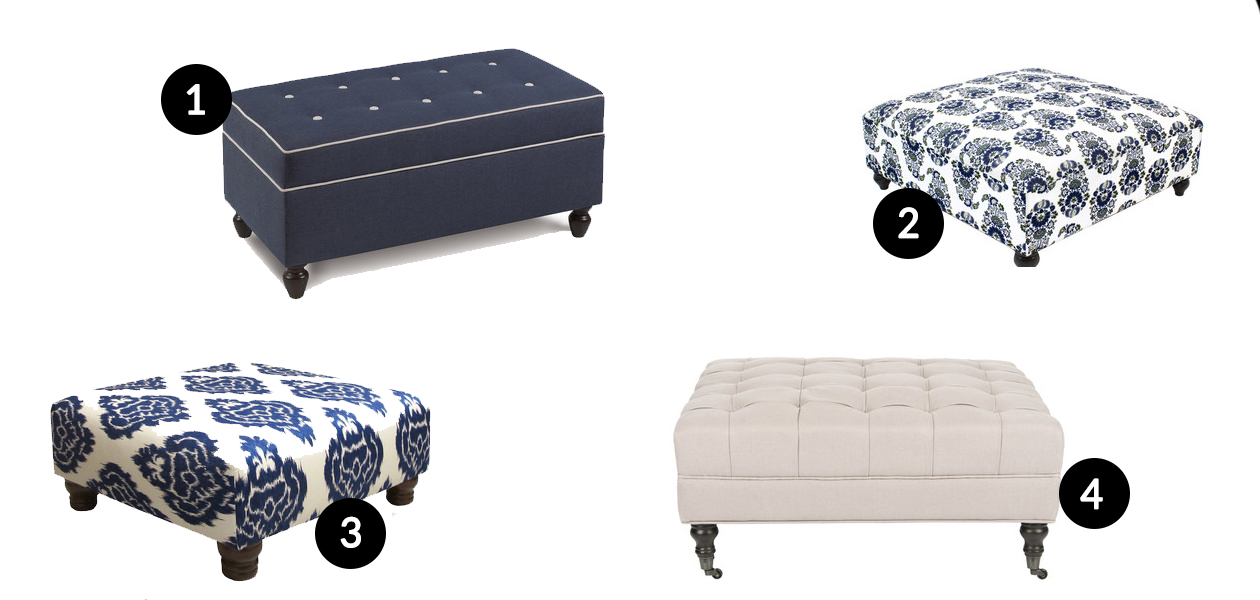 One ($622.50) / Two ($779.99) / Three ($379.99) / Four ($271.99. Similar here for $899)