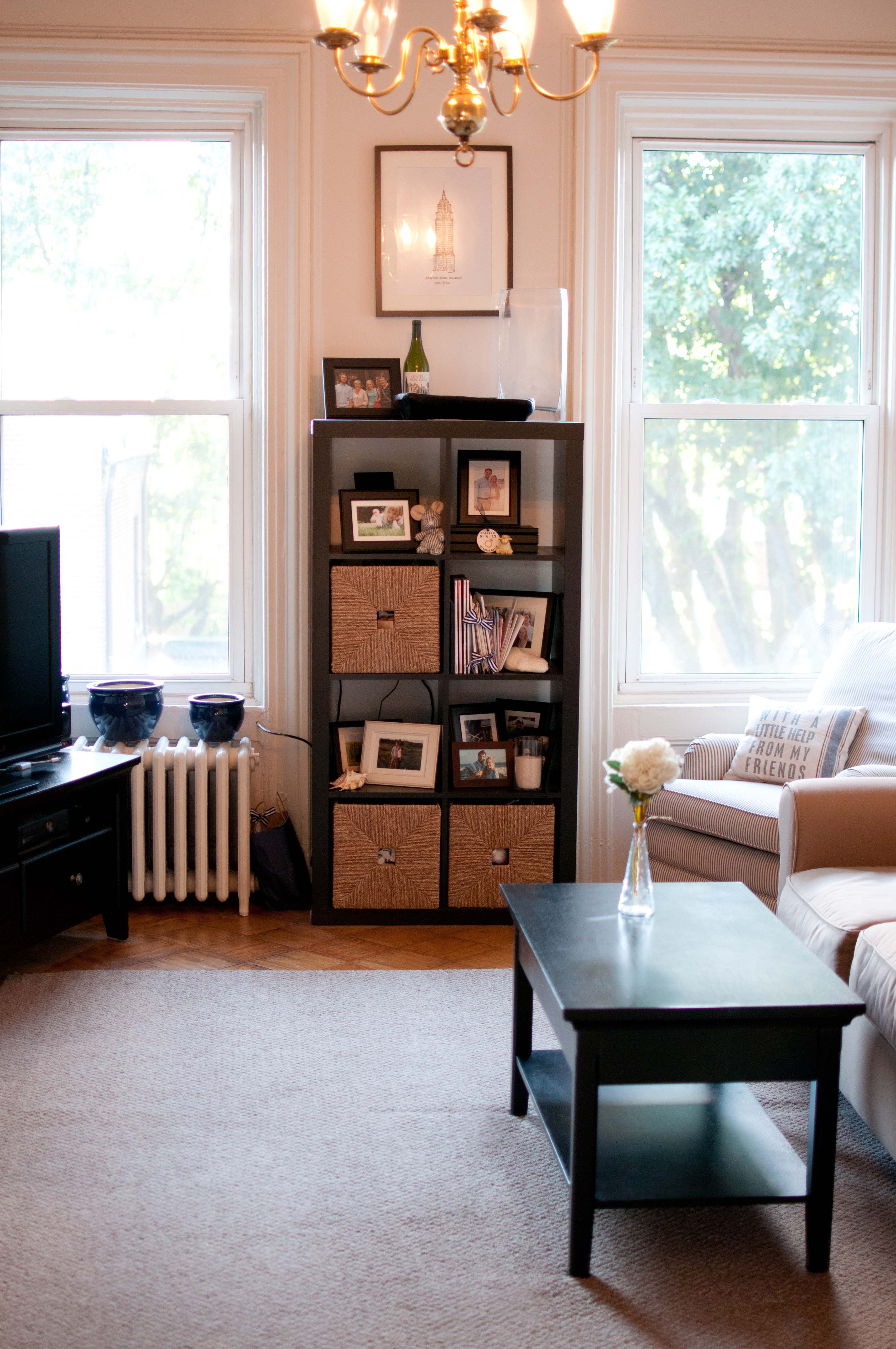 [Note: All photos in this post are of our current apartment, which Mitch and I both adore. It's simple, and not spectacularly decorated–most of the furniture is from Ikea or Target with a few super sale items from Pottery Barn–but we've loved living here, and we want to document! So sad to leave our home, but there are new adventures to be had!]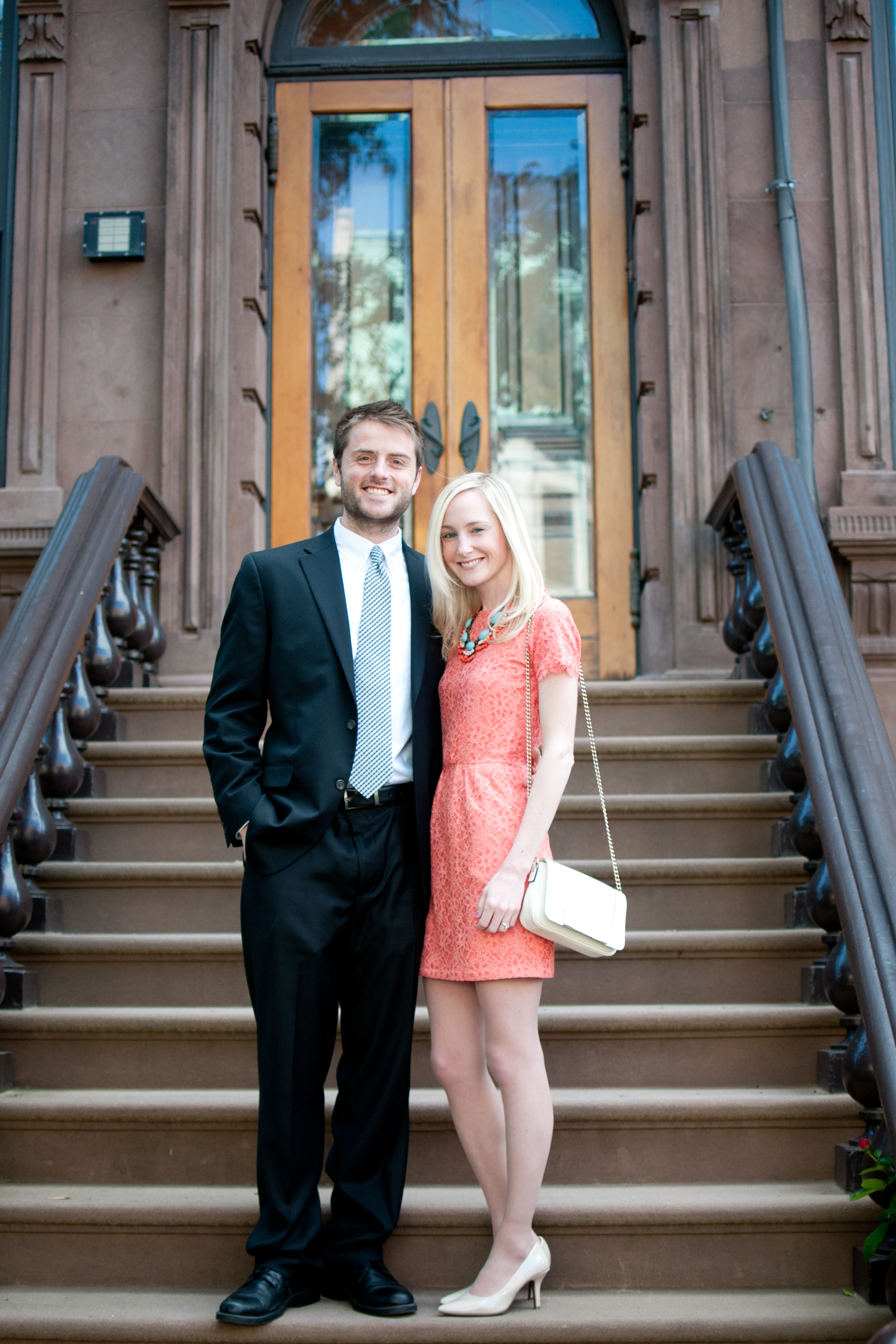 [The above dress has shown up a lot lately, huh? Sorry 'bout that. ;)]
Huzzah! Mitch and I have signed a lease for a new apartment. That only took forever. Many of you probably remember that a few weeks ago, we fell head-over-heals in love with a one-bedroom unit in a private, family-owned brownstone in Prospect Heights, Brooklyn. Well… we didn't get it. We were up against three other couples, and we apparently weren't exactly what the family was looking for. :( We found out that we didn't get it on the first day of our honeymoon, too. It was absolutely heartbreaking!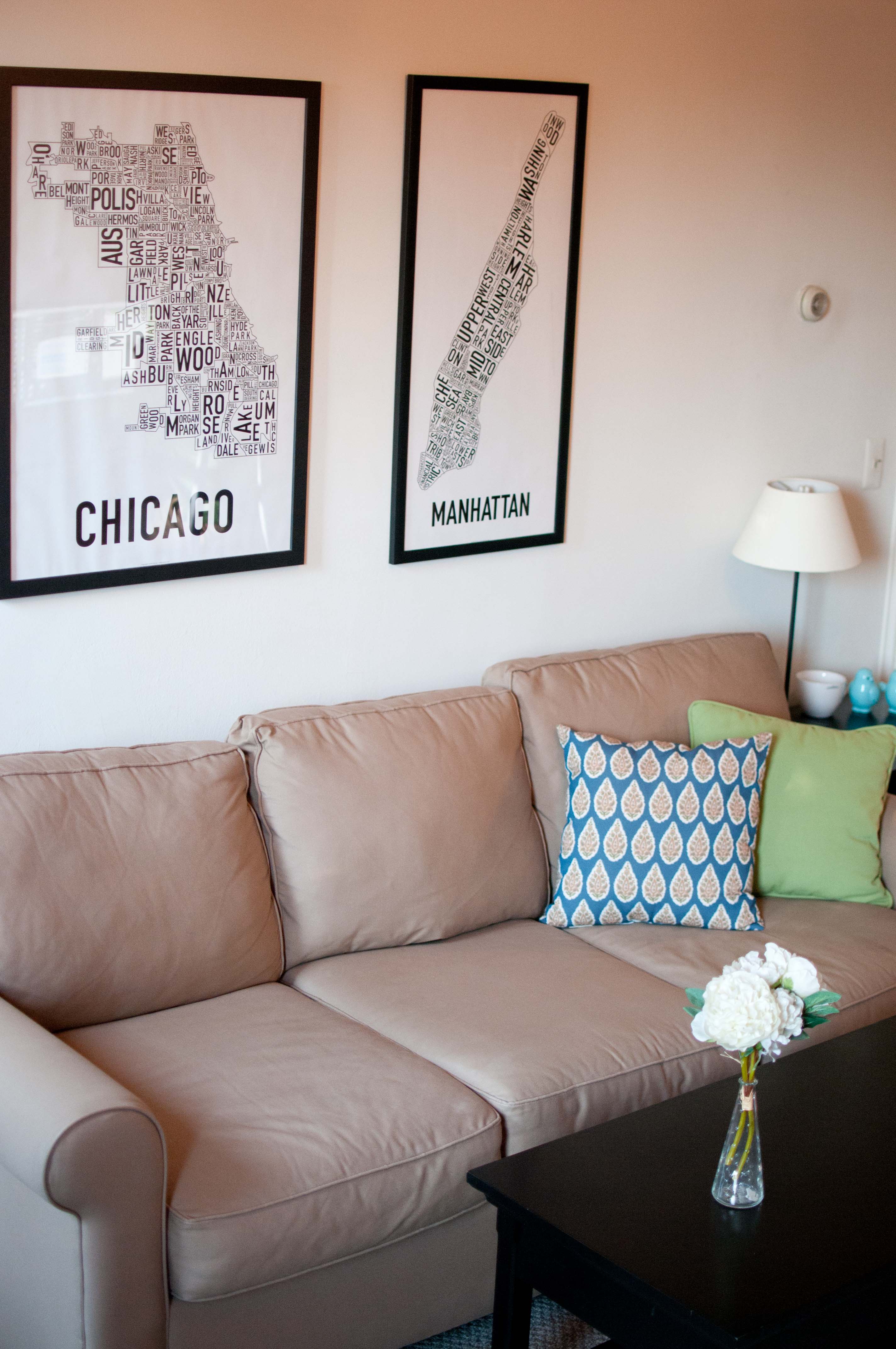 [A little background: Our current landlord, a super nice older woman who lives in the unit below us, has asked us to leave because we wake her up in the morning when leaving for work. Parquet floors are noisy, even when you put down padded rugs and only wear slippers! Initially, we were devastated. Our apartment is an entire floor in an immaculate 1800's brownstone with gorgeous details everywhere. And it's a steal. And we'd only been living there for a year! We were sad when we got the news, but we also understood that it was affecting our landlord's health. She's leaving our place open, and not renting it again.]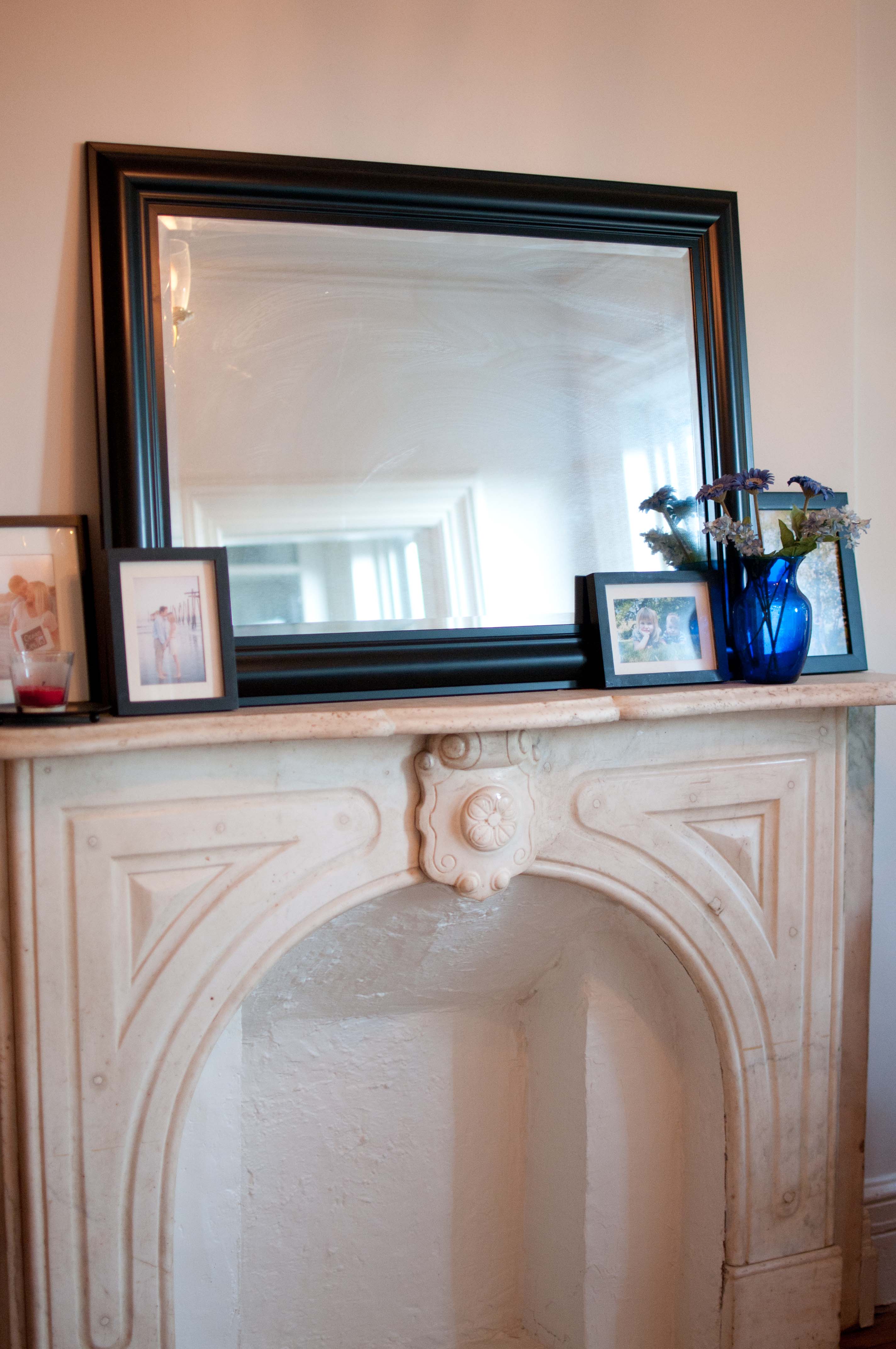 After we got back from the honeymoon (which was great, by the way! Didn't let our impending homelessness affect it at all!), we searched high and low for another livable place in a nice neighborhood in Brooklyn. We found zilch. Granted, we had a lot of requirements: a dishwasher, laundry on site, proximity to the FDR or a major subway line, not on the fifth floor of a walk-up building, and no rodents or vermin. But it was almost as difficult as my past searches in Manhattan.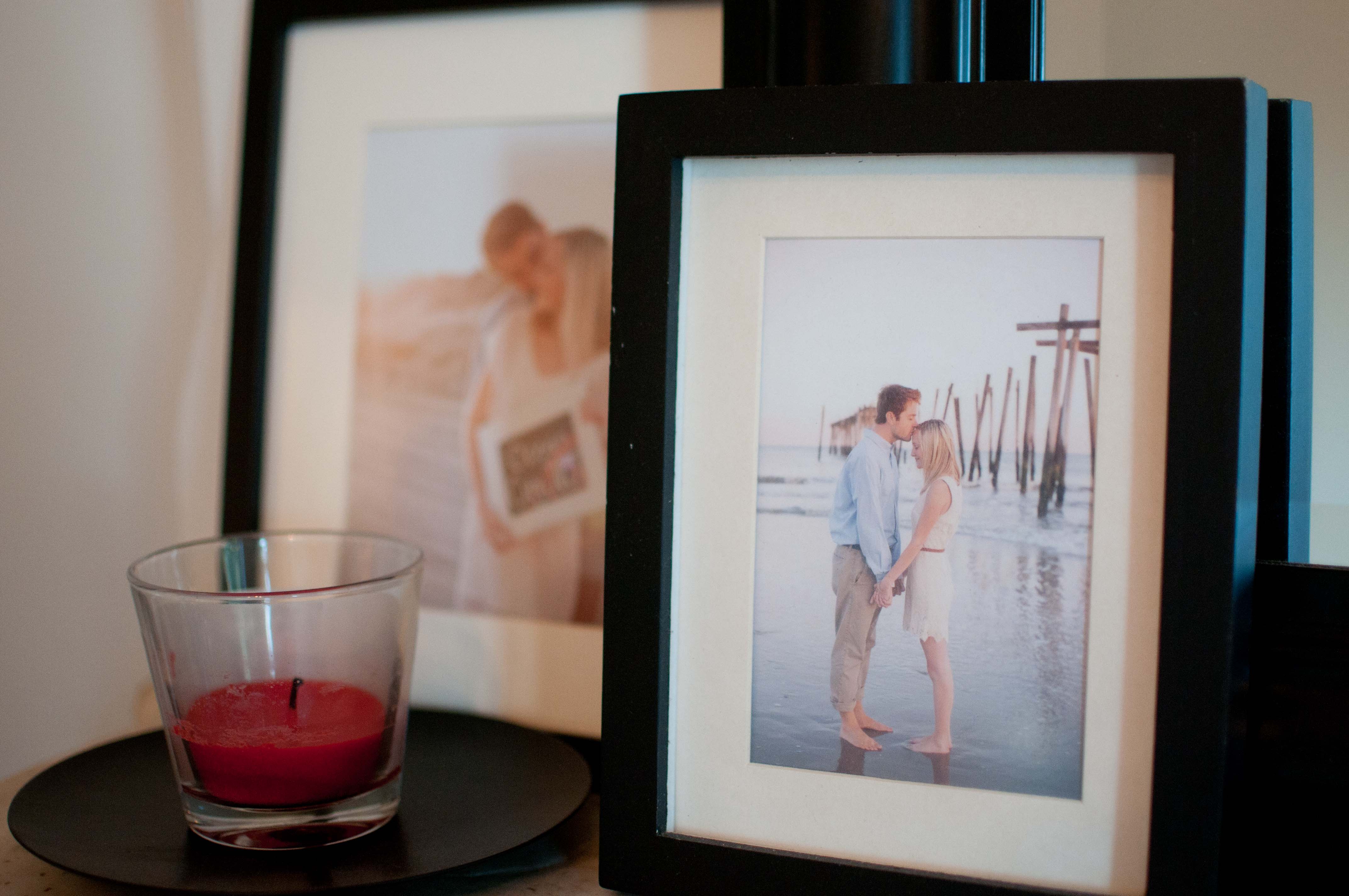 Before I go on a rant (and believe me: I will! I am still stuck at home, sick, with nothing to do!), let me tell you about our new apartment is in Hoboken. Sure, it's not in Brooklyn like we'd been hoping for, but it's a very cool unit. It's in an elevator building, and there are two washers and dryers on each floor! (Score.) Packages are delivered to your door (not something that happens here!), and it has central air and a dishwasher. (Again, not common.) While it's technically a one-bedroom apartment, it's also a loft, so it feels huge. Tons of open space, lots of skylights, and very high ceilings. I'm a little nervous about not having very many real walls or doors (I sleep late; Mitch doesn't), but I'll get over it. ;) The best part about it? No broker's fee! The current occupant is moving in with her boyfriend, and the management company told her that she could only break her lease if she found a new tenant. (Enter: us.)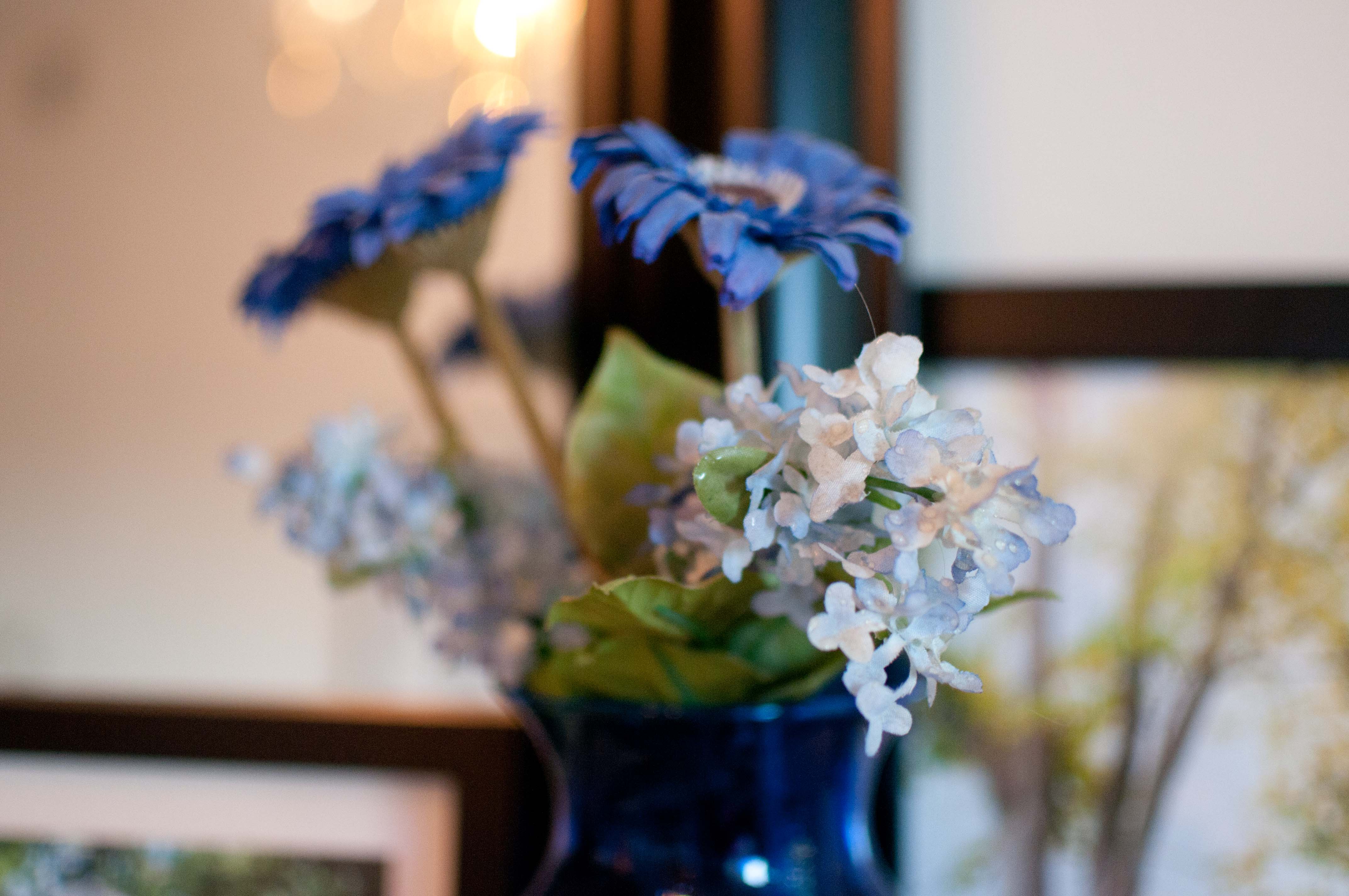 But seriously: how could we have left Hoboken? We've only lived here a year, but it's been a wonderful year. I was heartbroken when we lost our East Village apartment last September, and I shuddered at the idea of living in the "Boken." (I'd been a Manhattanite for so long!) But it's such an amazing community. Great people, restaurants, events, and friends. Mitch and I also can't imagine not living down the street from Mike, Kara and Emily.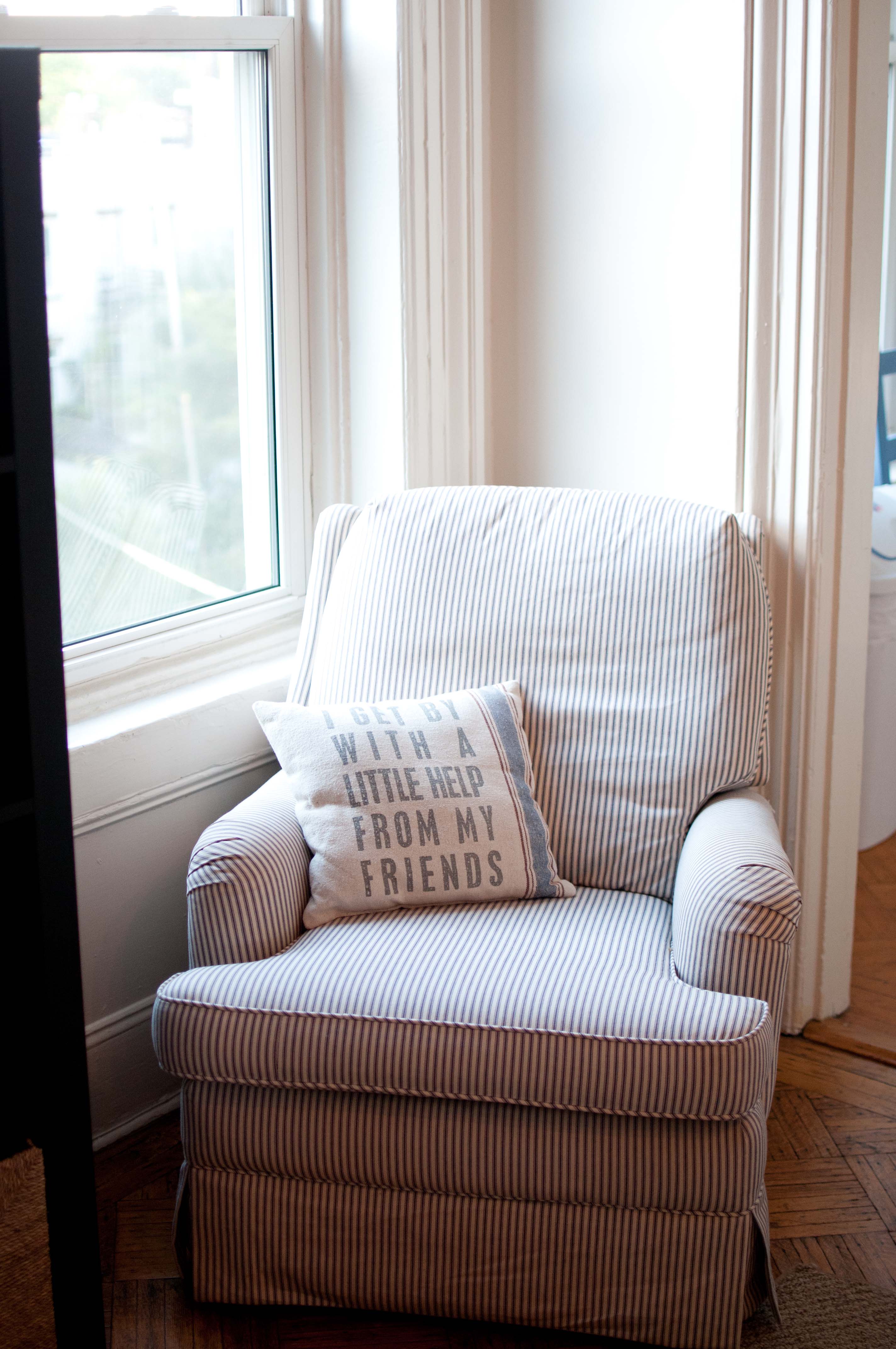 [Side note — The above pillow is from our best friend, Erica, and represents "Team Erica." Help support the cause! Love you, Ricky.]
Anyway, we're thrilled with the new place, but there is one small hiccup. Our lease here ends on September 1st, and our new lease starts on September 18th. Ouch. Not sure what we're going to do yet. We have three options: commute with my dad from my parents' home every day (which is a rough commute), stay with Shawn in the East Village, or find a sublet/temporary housing solution. But this little blip is nothing compared to what Mitch and I have been through in the past to find a decent place in the Big Apple.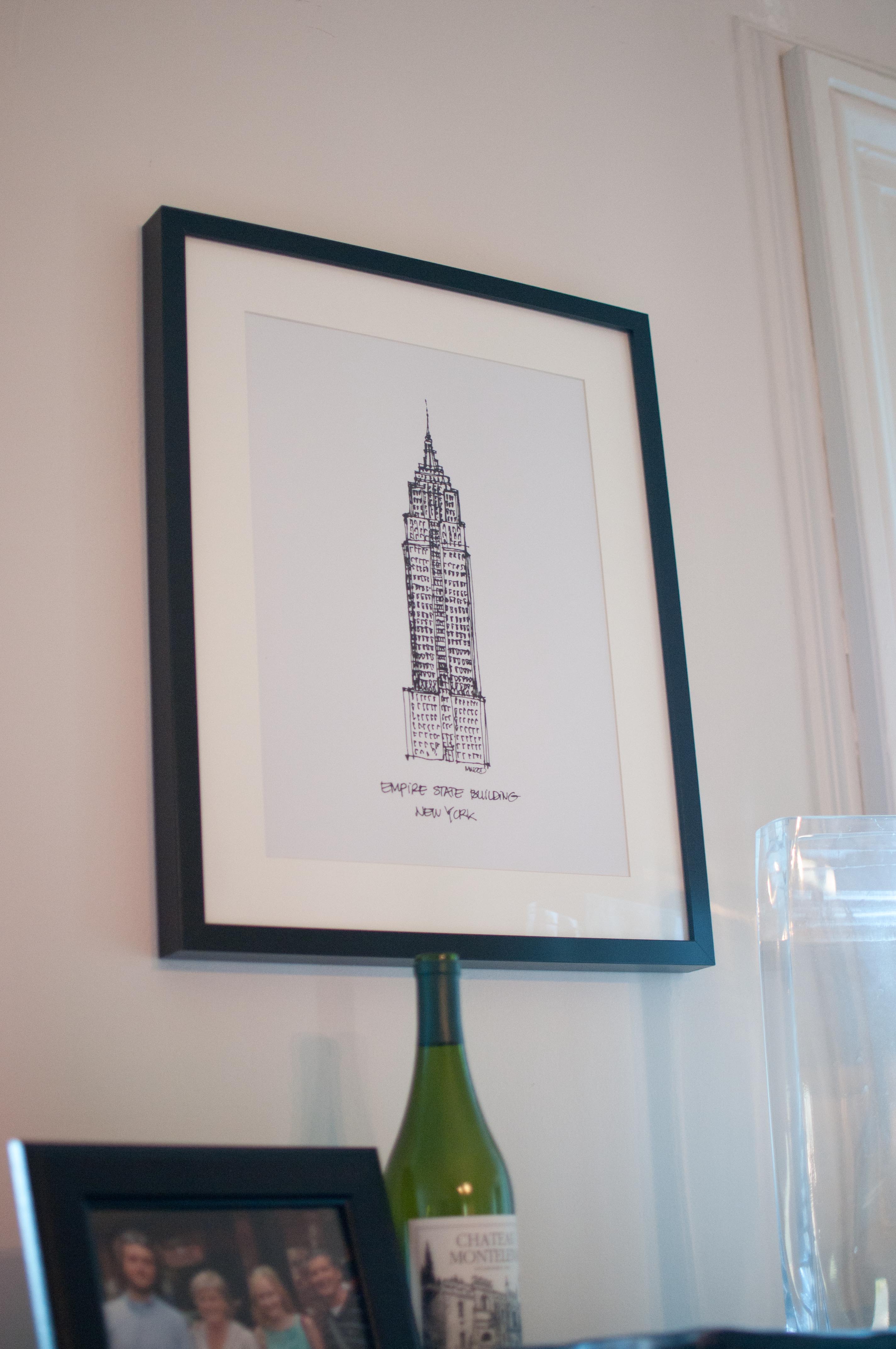 It's really bad. Like, really, really bad. Finding a place to live in New York City is one of the most daunting tasks I've ever had to undertake. Over the last seven years, I've lived in seven apartments. Seven! Some of them I lived in for a few months, some of them for a year, some of them for a couple of years. Why does the average middle class New Yorker need to move this often? And why is finding a home in the city so difficult? Oh, there are so, so many reasons.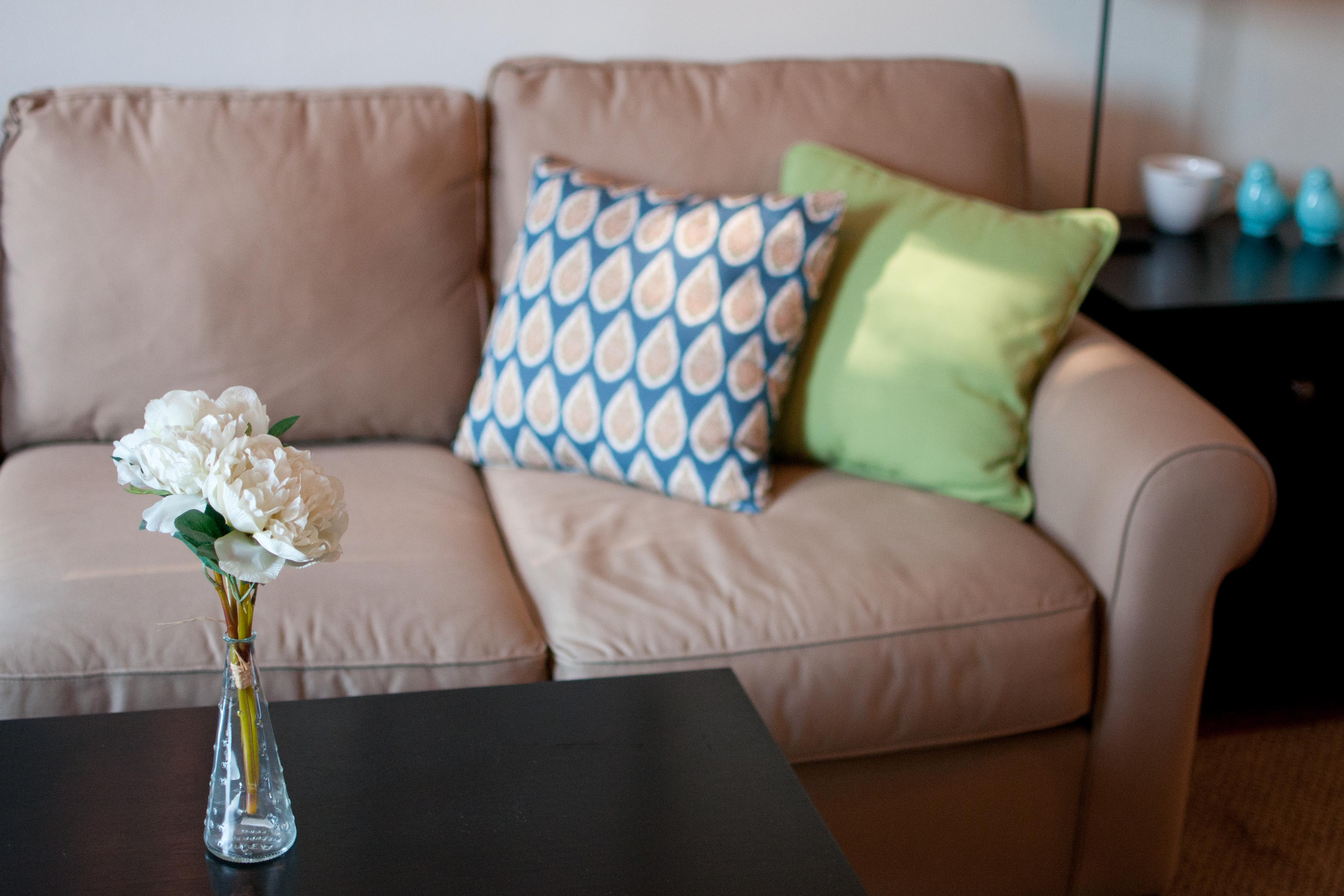 Rent is absolutely out of this world here. Sinful, really. It's not uncommon for a studio hole-in-the-wall—a place arguably unfit for human habitation—to rent for $2,000+. Let's say you find a place on the Upper East Side (where most college grads, like myself, end up, as it's a fun, safe and "affordable" neighborhood). You'll be lucky to nab that apartment—even if it's a share—for less than $1,500 a month. And we're talkin' $1,500 per person. Even a monthly rent budget of $3,000 doesn't get you that much.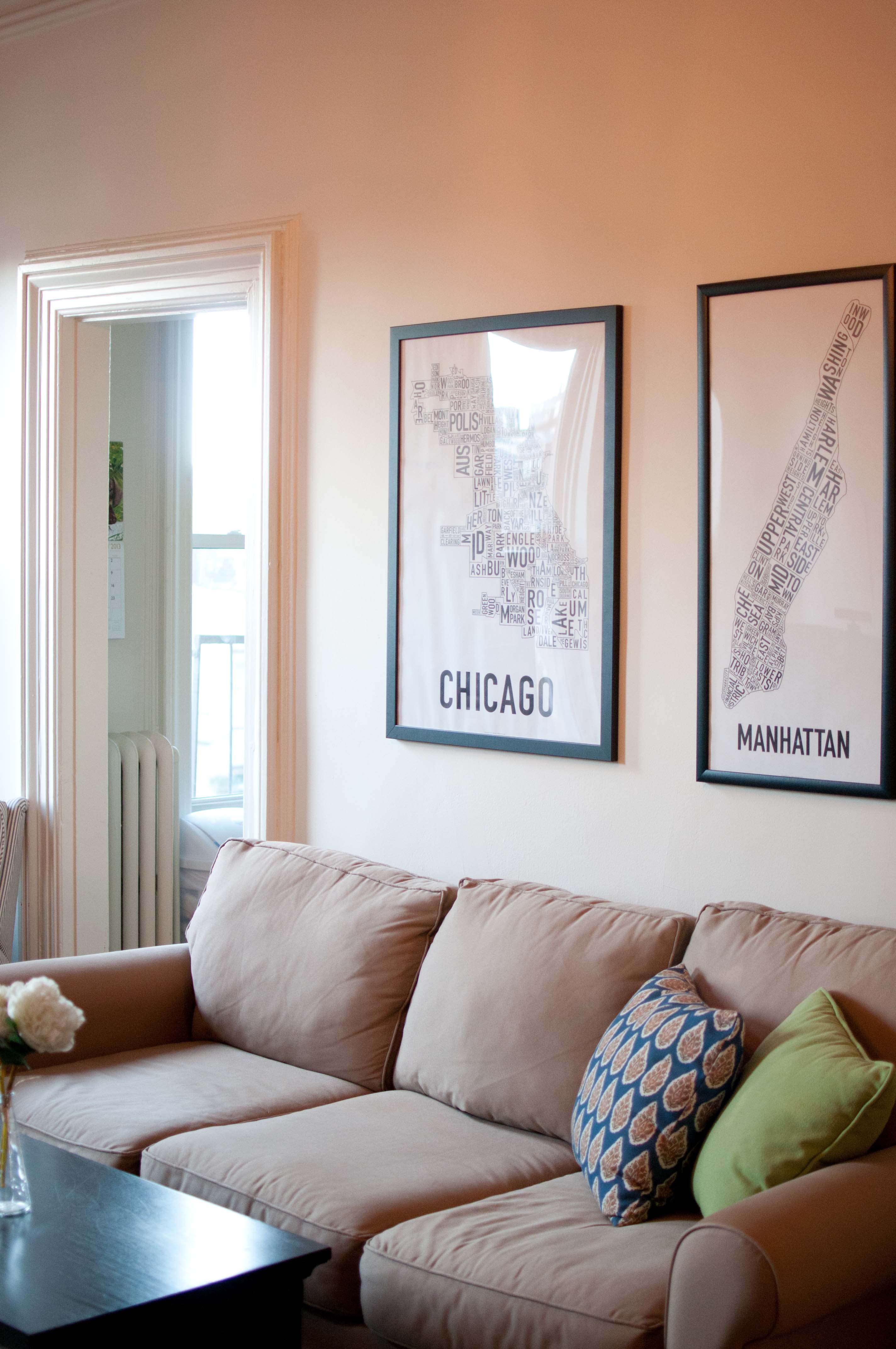 Most 20-something middle class New Yorkers search high and low for a place that's livable and relatively affordable. Some people use brokers, but brokers can charge upwards of 15 percent of your yearly rent. (That's a lot! And then you feel stuck. Are you really going to move once you and your roommate have paid a $5,000 broker fee?)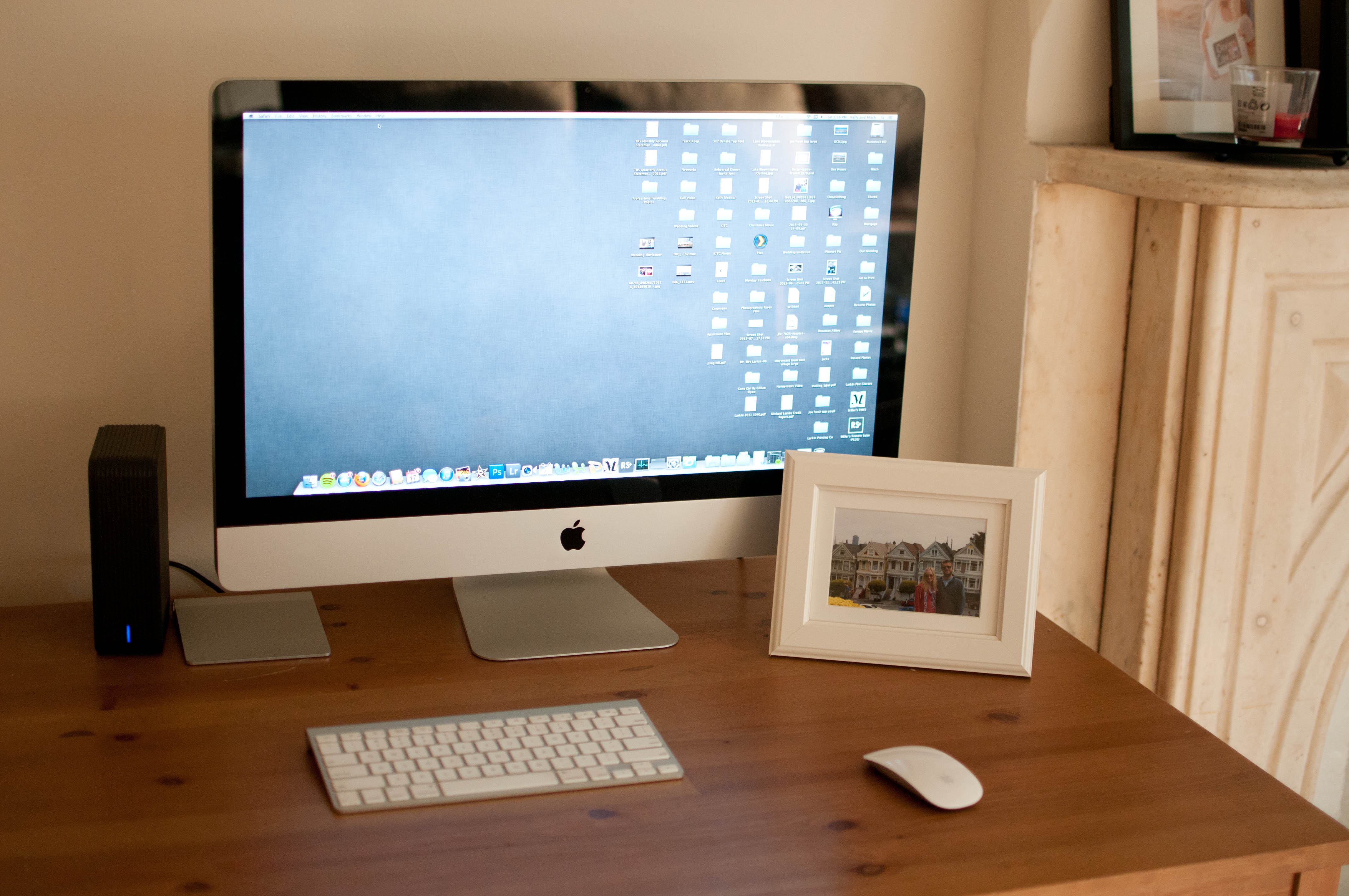 There are a few fee-free brokerage companies, but they're rare, and usually just charge more rent to make up for the fees they're losing. Most of us resort to websites like Craigslist and Backpage, which are rife with scams. These sites do work, but only if you're willing to put the time in. Some listings are real; some are fake. (Seriously, who spends their time making fake listings? Get a life, you weirdos!) Some listings have actual pictures, but many don't, and still more feature fraudulent photos. It's a wild goose chase. I've seen more than 20 apartments in one day, and not one resembled the photos in its original listing. Ugh. And don't even get me started about the number of apartments I've gone looking for that don't exist.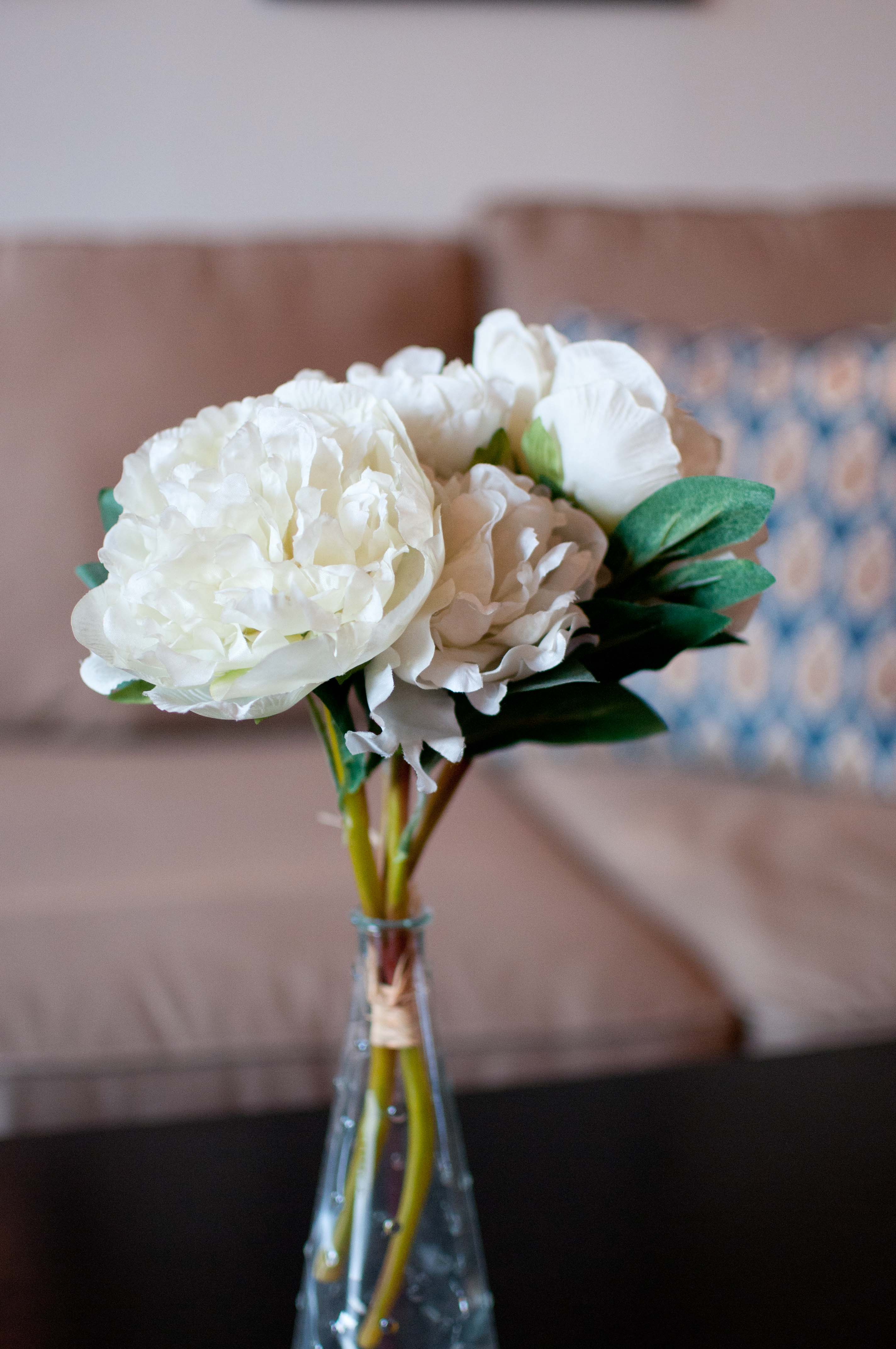 As you can imagine, any clean, "affordable" apartment in a nice area is snatched up almost immediately, so often these places are off the market before you even show up. (This can be very frustrating! Image showing up to dozens of prospective places just to discover they've already been rented.) If you're serious about scoring a "great" place, you need to bring along all the necessary documentation: a check for the deposit as well as the first and last months' rent, a letter from your employer, bank statements, copies of your license, paystubs and a credit check. Be ready to sign on the spot, and hand over a ton of money.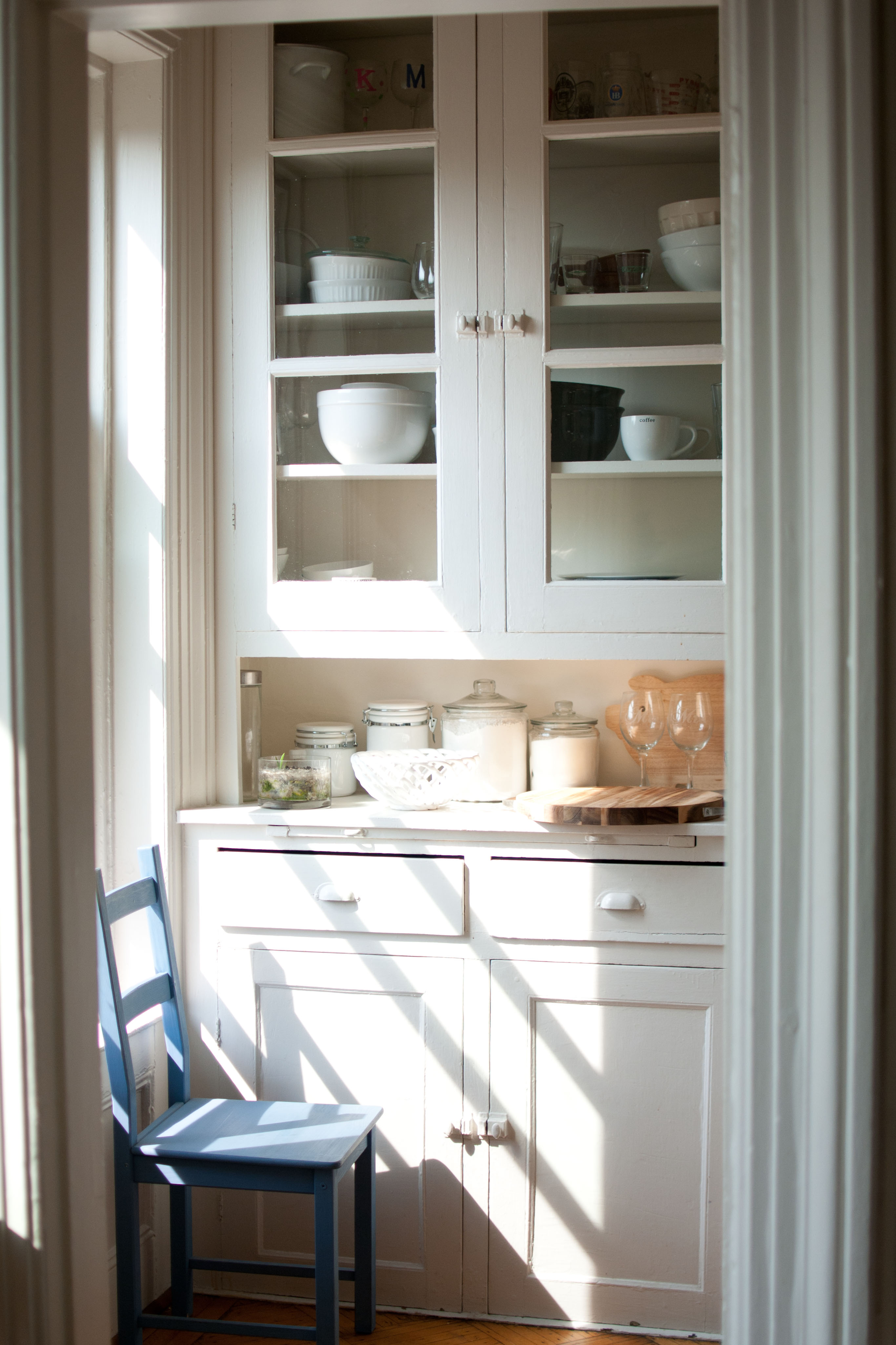 And forget about finding a "rent controlled" apartment. They exist, but you're not getting the deal that Rachel and Monica from Friends had. Sure, you'll probably find a slew of apartments with the "controlled" or "stabilized" designation. But every time a tenant leaves, the landlord is allowed to up the rent considerably. (Much more than if a tenant were to resign the lease.) As there's a ton of turnover with these apartments, you can imagine how quickly the "controlled" or "stabilized" status becomes worthless.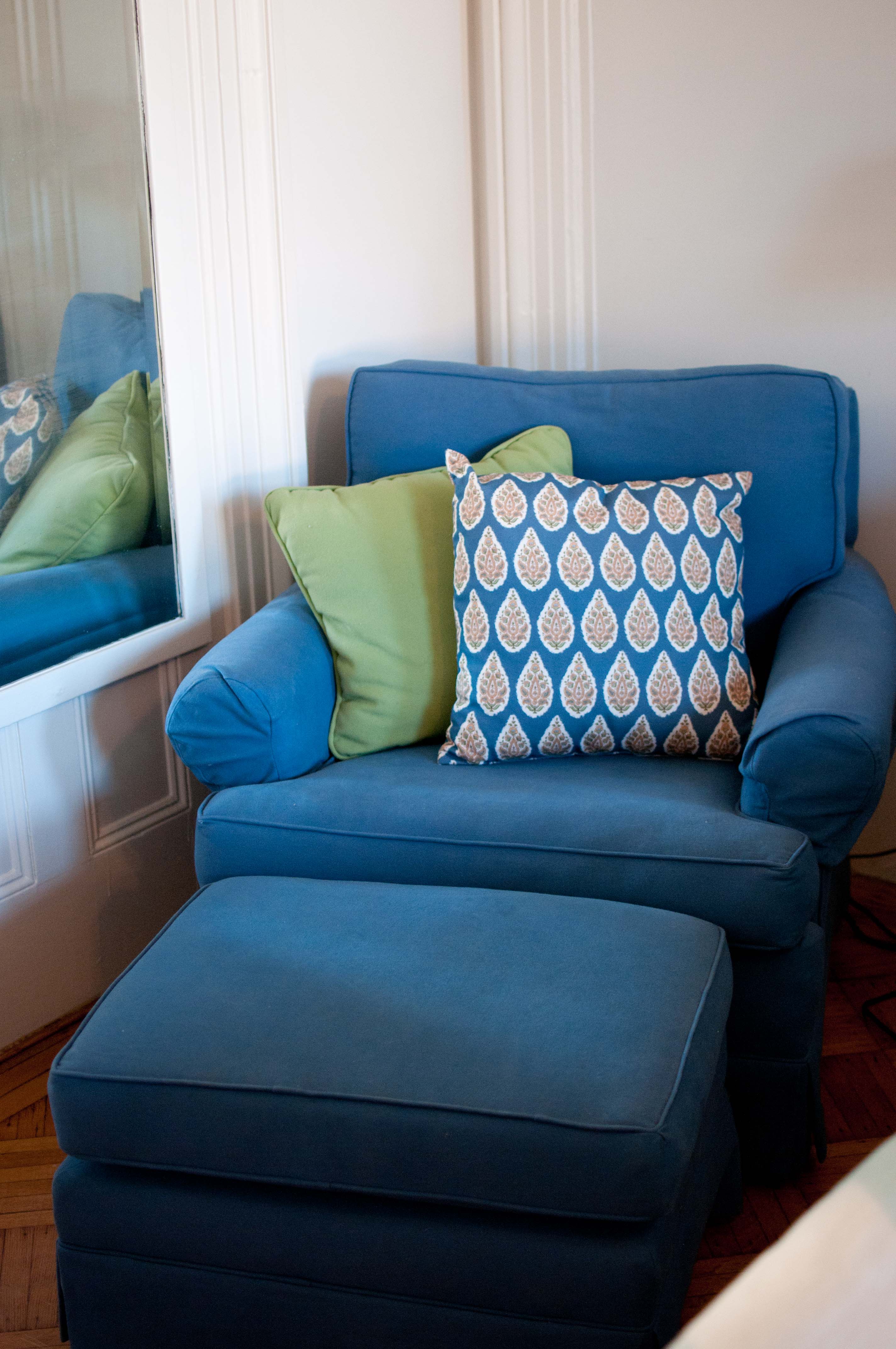 Because there aren't very many apartments that fit the description of livable, "affordable" and safe, most people end up paying the most they can afford, even to live in a fifth-floor walk-up. Some do it out of frustration. Others do it because they have no other options left. I've done it time and time again, whenever I've exhausted the listings on Craigslist and Backpage or I'm just on the verge of a mental breakdown. I'm just not comfortable living in a dangerous area or a place infested with cockroaches and vermin just to save a couple hundred dollars a month.
If you go with this option, you have a good year. Sure, you need to cut back on your spending, dip into your savings, or take on a second job in order to make rent, but your living situation is otherwise just fine. What this means, however, is that when your landlord ups your rent at the end of your lease, you need to find another place. (Unless you've received a raise and can suddenly afford the new rent!) And then you have to go through the process all over again.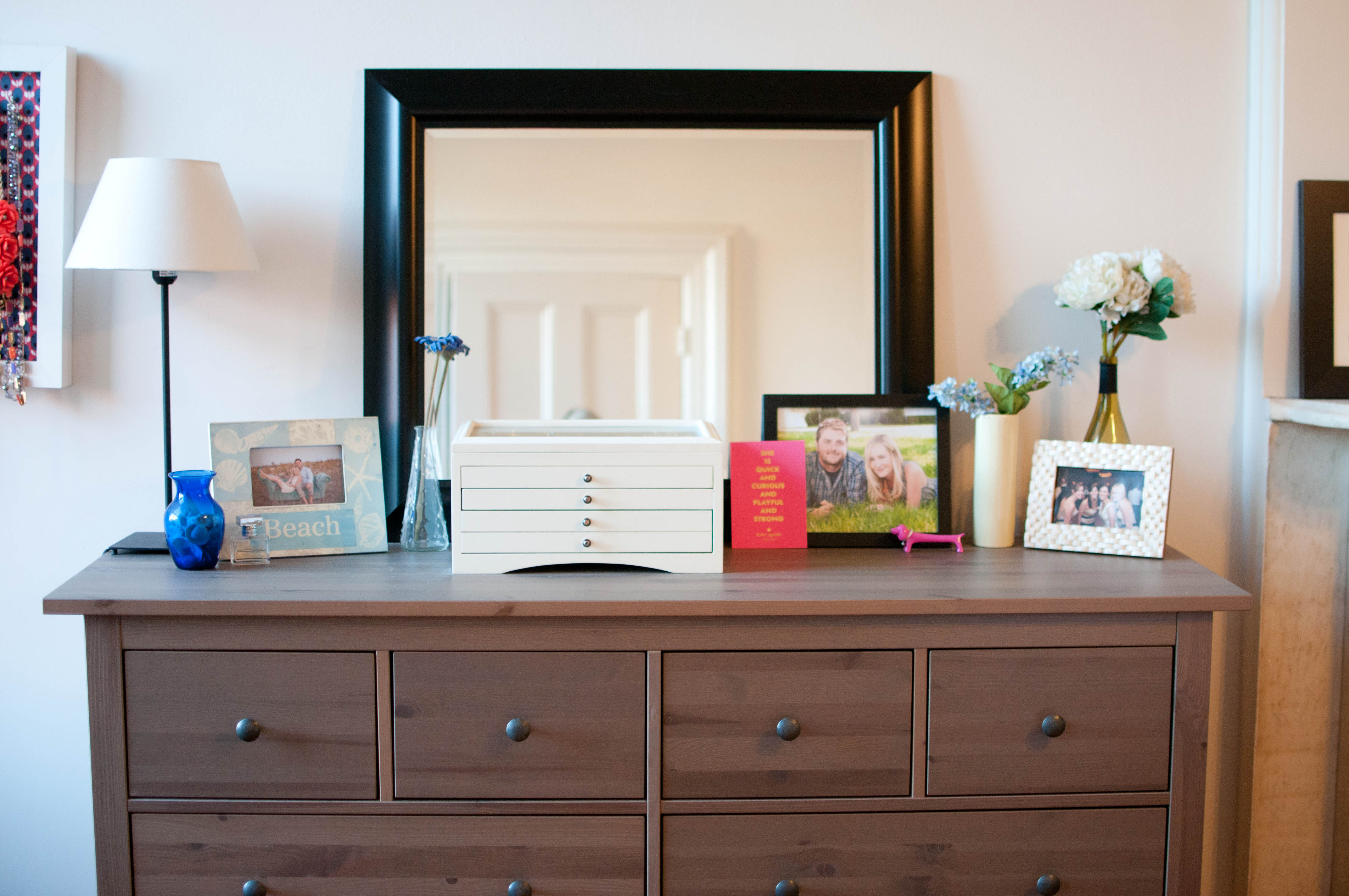 When you realize that this is what it's come to, you can't help but feel frustrated, angry and hopeless. You now have to find yet another clean, "affordable" apartment in a relatively nice area, and you have to move all your stuff again.  No one likes moving. But moving in New York City is really, really sucky. Most New Yorkers move in the summer. That's when the majority of apartment leases start and end. If you're a middle class 20-something, you more than likely live in a walk-up building. Maybe even on the fifth floor. And for some reason, moving day always seems to fall on a 90-degree, super-humid day. Then, there's the pesky issue of exactly how to move your stuff. Hiring movers is expensive (and you've already maxed out your budget) and finding a parking spot for a rented U-Haul is next to impossible. Some people resort to throwing out most of their possessions, and moving the rest via roller suitcase, subway or a friend's car. (If you have any high-roller friends with cars. ;)) I, for one, have only hired movers once. (For our most recent move to Hoboken.) For all my other moves, I moved piecemeal, and my awesome brothers moved my larger furniture with my dad's SUV. (They double-parked, and I stood next to the car so it wouldn't get ticketed or towed.) I once made north of 20 trips with a suitcase when I moved from East 60th Street to East 67th Street. Seriously.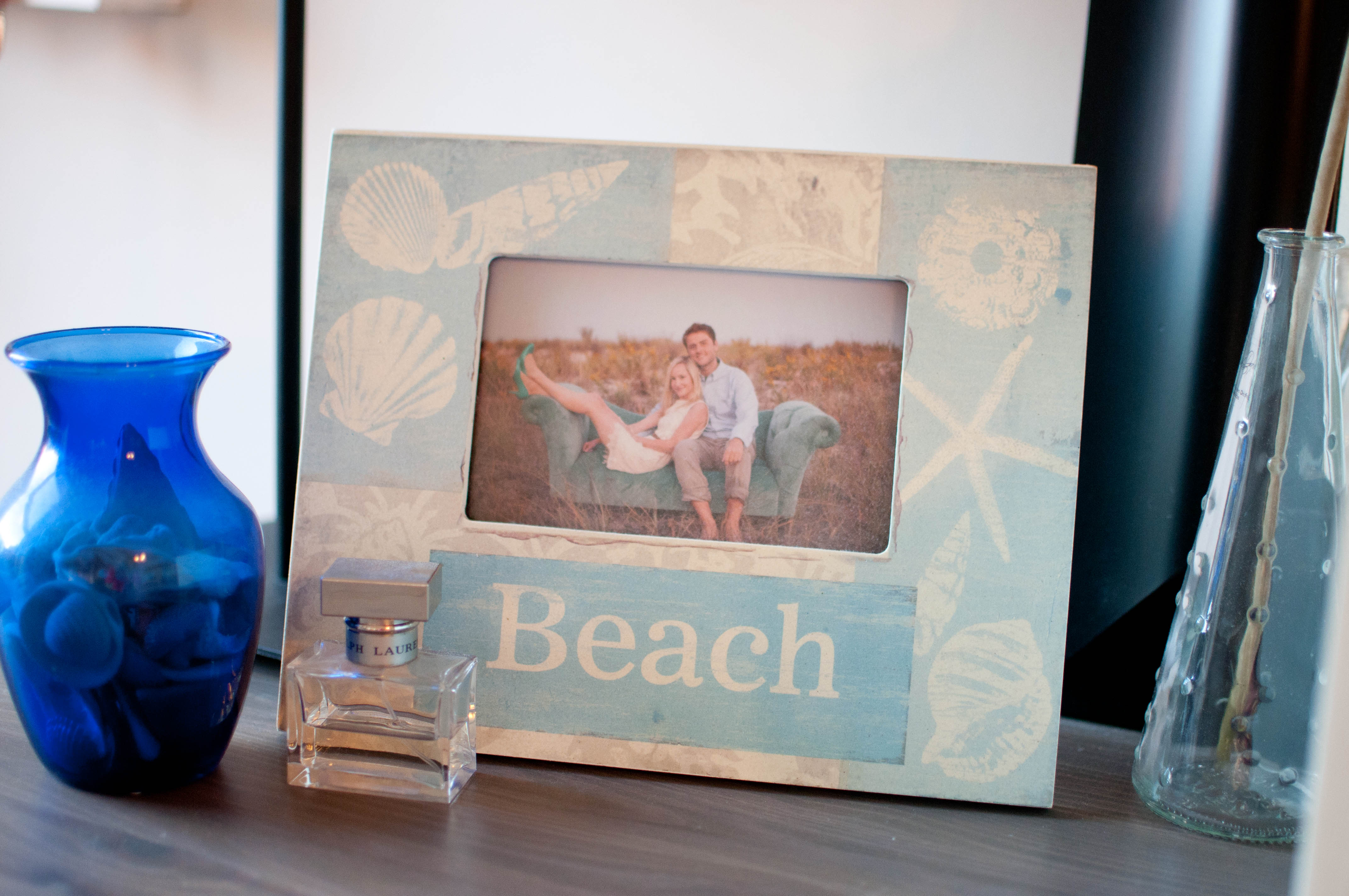 Another problem with finding an apartment in New York is that most of them rent no more than one month before the start of the lease. Which means you have a month to find a place. Which is not very much time at all. What happens if you have a busy month? What happens if, God forbid, you won't be in the city during that time? You're screwed, unless you have an amazingly giving, incredibly trustworthy friend who's willing to go through this for you.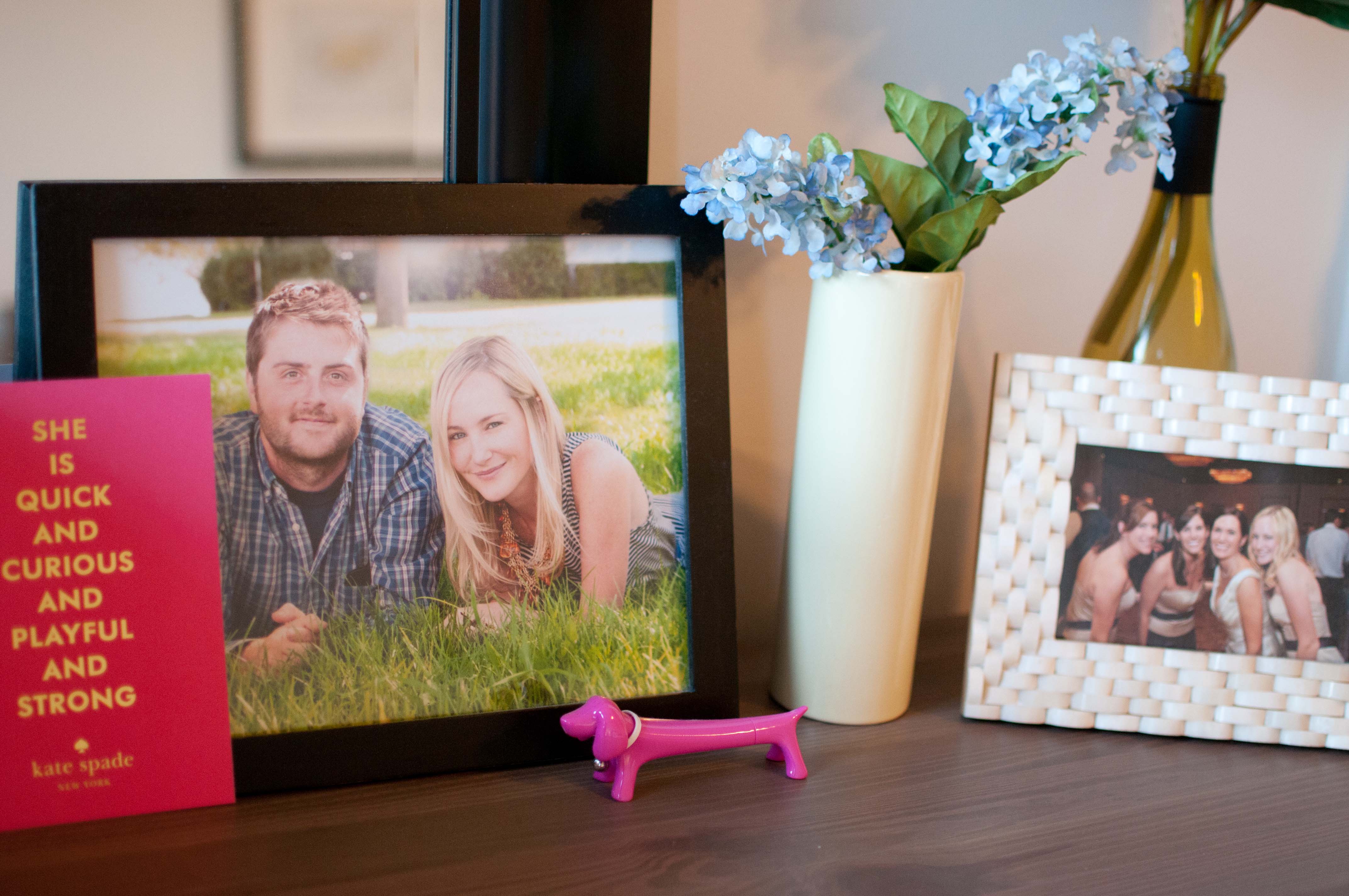 I think this is a good example of what some people go through in order to live in New York.
So how, you might ask, is it all worth it? Because it's New York. And as Tom Wolfe once said, "One belongs to New York instantly. One belongs to it as much in five minutes as in five years." But then again, I guess all of this is how Mitch and I ended up in Hoboken. One can only take so much, right? ;)
To new adventures! :)