Lace-Trimmed Maxi Skirt (Here's the matching top! This jumpsuit is adorable from the same brand, as is this dress. Okay, and this one! Oh–and I recently ordered this maxi skirt in Liberty London and LOVE it. Coming to the blog soon!) / Tassel Earrings c/o (Love them in gold and silver, too!) / Scalloped Tank (On major sale! Ships free with code "HALFFULL.") / Block-Heeled Sandals (Also love these and these, both of which are on sale!) / Woven Tote c/o / Sailboat Scarf (Also available here on sale!) / Newer Kendra Scott Bracelets c/o
If you followed along with us on Insta Stories over the weekend, you probably saw that we went downtown for the Blues Festival on Sunday. It was SO much fun. The weather was insane (in the 90s, which is ideal for me!), the music was fantastic, and the city was alive.
Emma loved it, too. I can't tell you how much we enjoy watching her take in her surroundings at 10 months. Her eyes are always wide and she's constantly waving at people. (And at inanimate objects, but whatever, haha.) I think our favorite part of the day was taking her to the Bean, though. She had such a blast. We spent at least an hour waving and laughing at ourselves, and walking underneath the Bean and waving and laughing at ourselves there, too. ;) Holy cuteness.
But let's talk about this maxi skirt!
It.
Is.
Magic.
So many compliments from total strangers throughout the course of the day! It's definitely a show-stopper, yet it's super light and breezy for hot days. (Kind of gauzy, actually.) It also has pockets! And it has a shorter skirt underneath so darker tops don't show through when tucked in.
Sizing tip: It runs small. I normally wear a size XS, but I went with a small in this one, and I probably could have gone with a medium. It's meant to fit around the smallest part of your waist, so just keep that in mind. My best advice would be to order one or two sizes up if you don't like your clothing super tight.
Oh, there's a matching top, too. And I love this jumpsuit from the same brand as well as this dress. Okay, and this one. And somewhat off topic, but I recently ordered this maxi skirt in Liberty London and I'm so excited to wear it.
All hail the maxi skirt for girls who hate short skirts!
Some additional quick notes:
I've been tying this sailboat scarf on my totes recently. Isn't it adorable?!
My scalloped cami is on sale! It's the best because it's not actually silk and therefore is machine-washable. Yet it still LOOKS like silk. (Ships free today only with code "HALFFULL."
My favorite block-heeled sandals are on sale in pink and jute. (Shop here and here.) Such the staple!
I can't live without these earrings. Need them in every color of the rainbow.
If you love the maxi skirt I'm wearing in these pics, you'll probably love this maxi skirt in Liberty London print. SWOON, right?!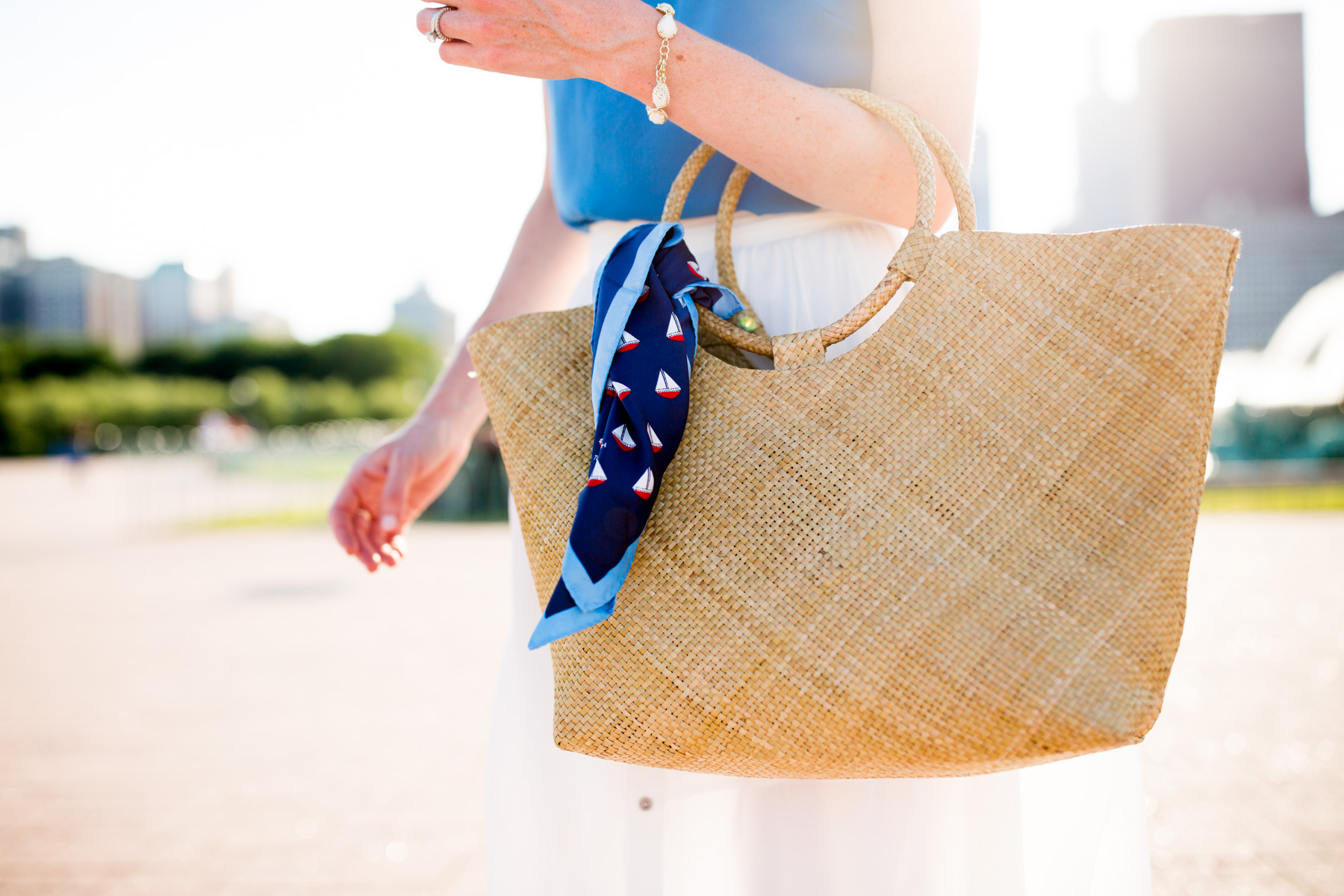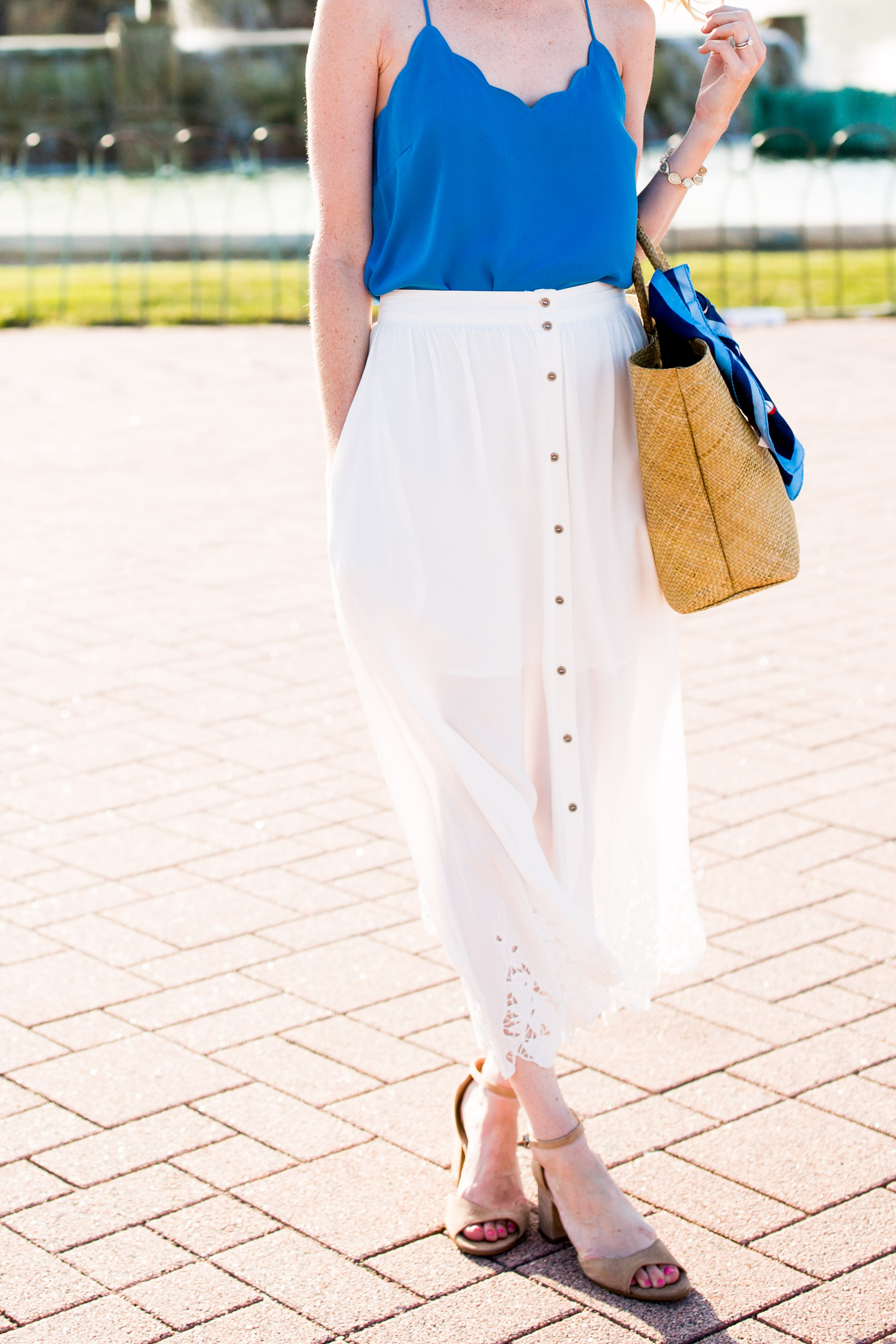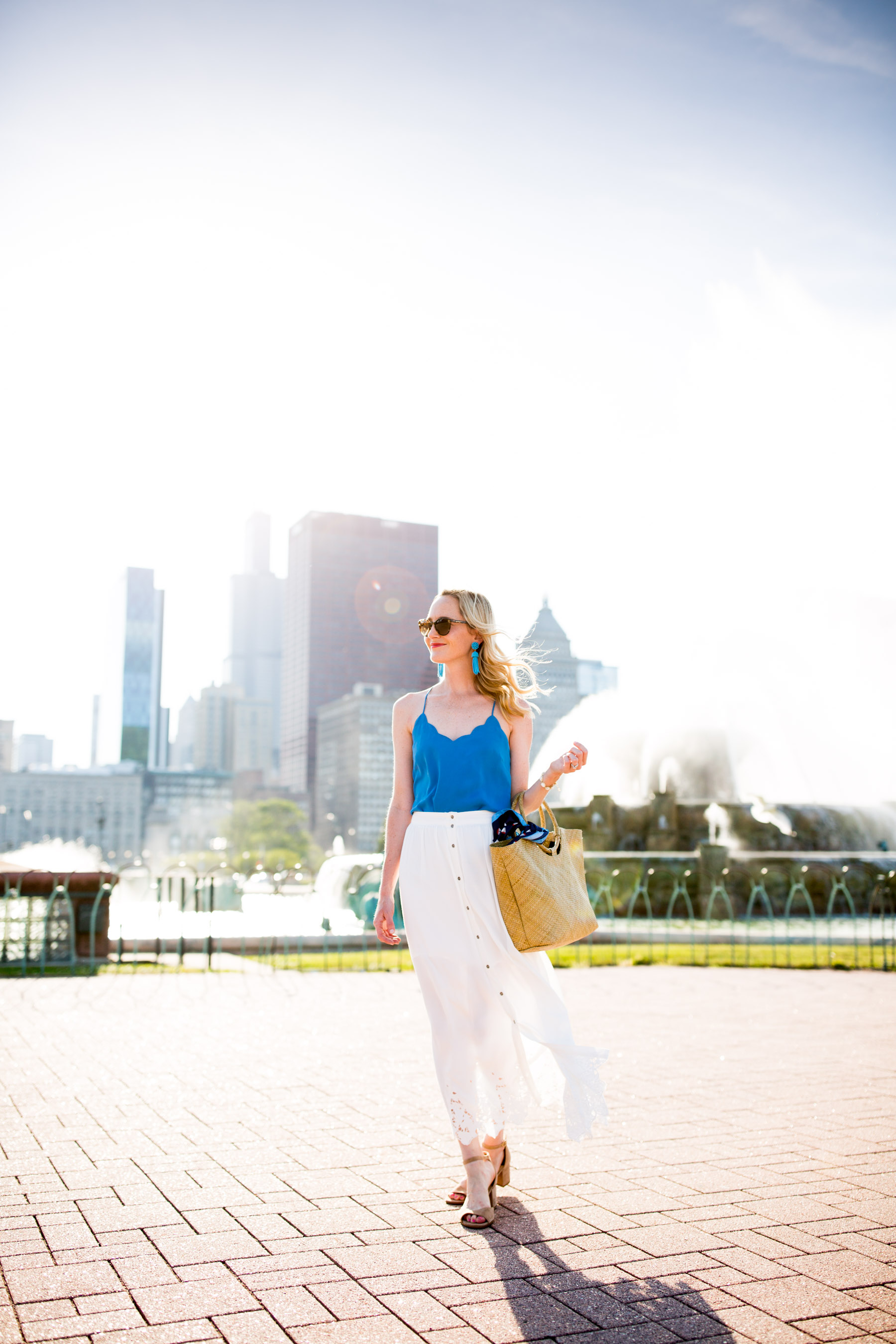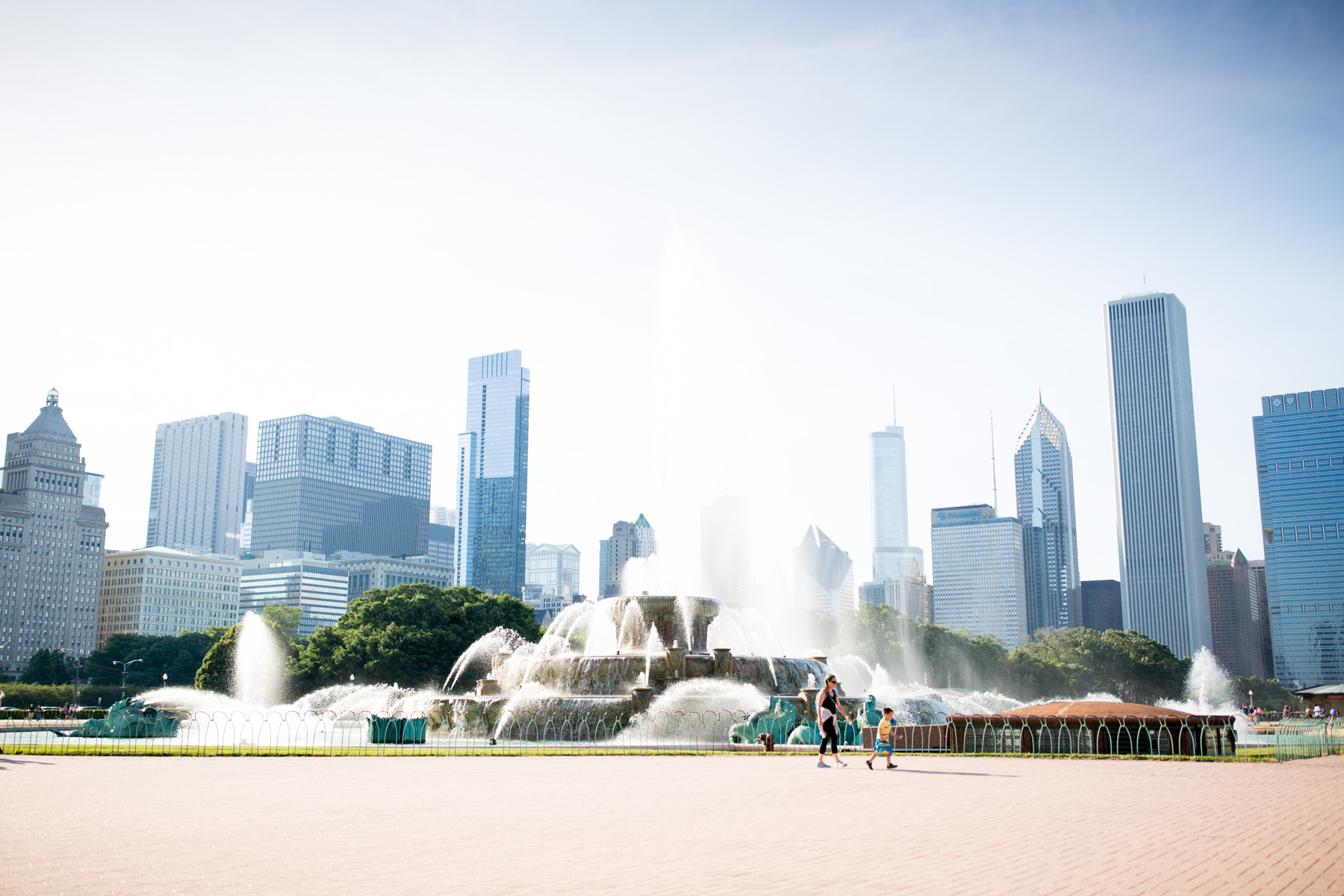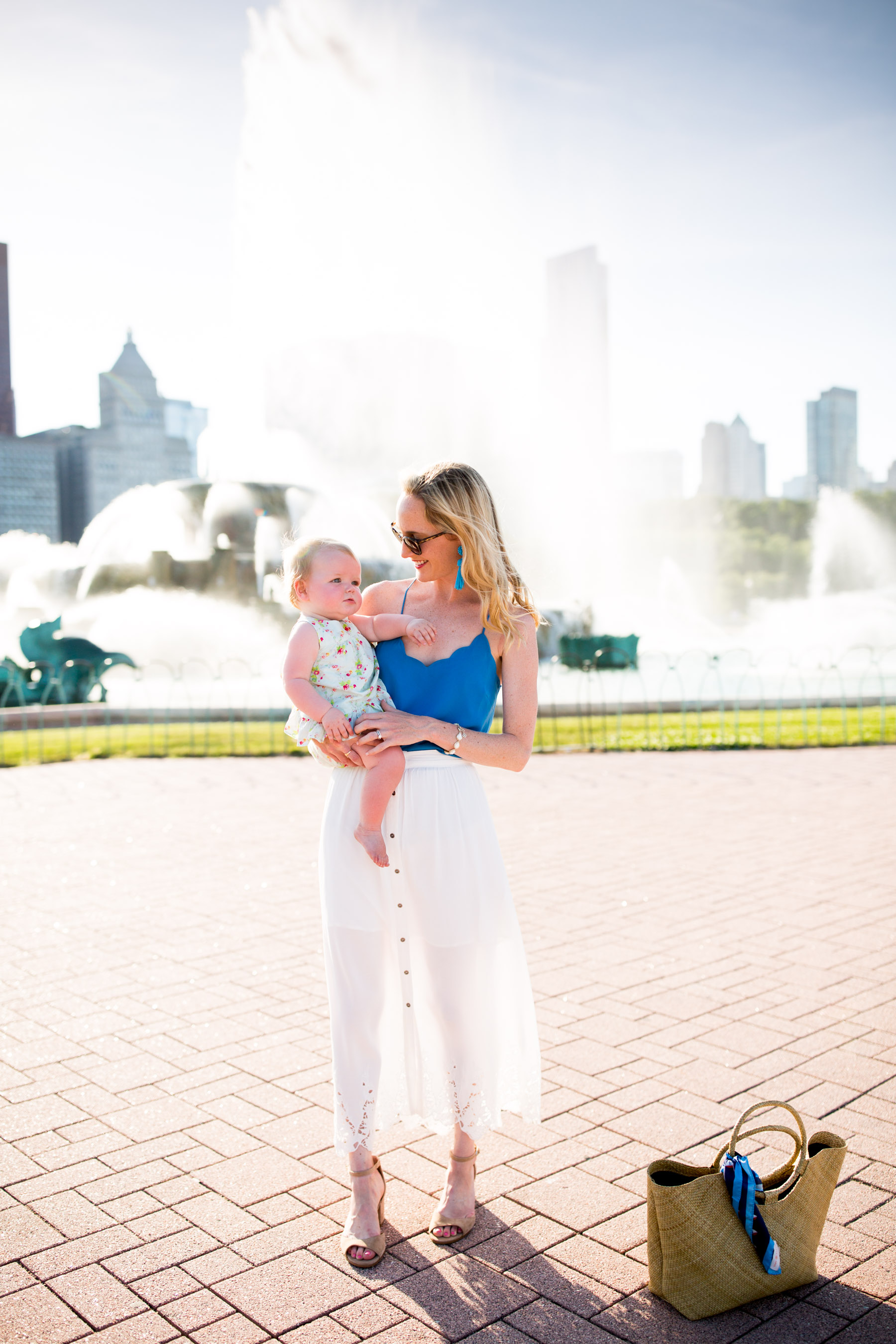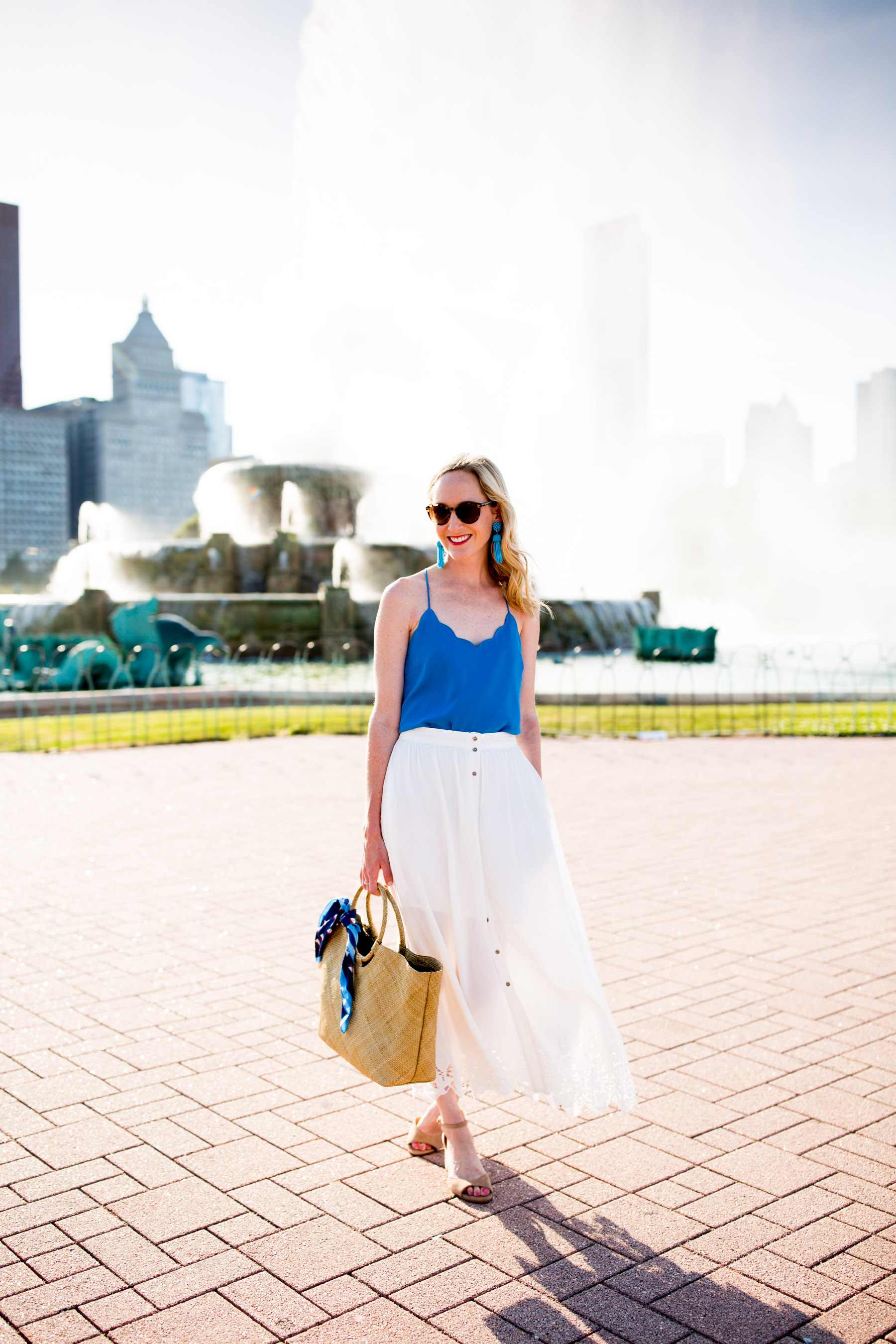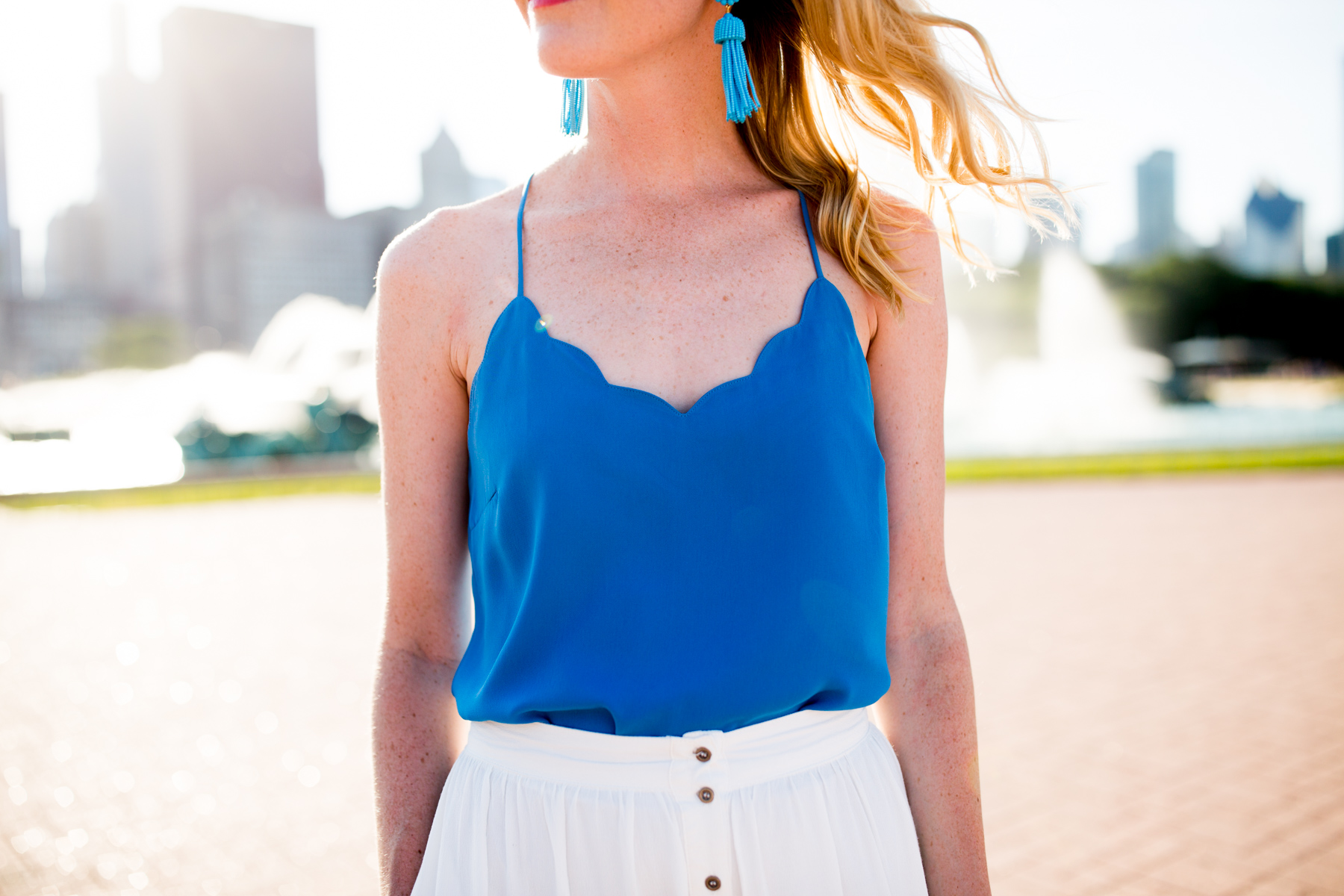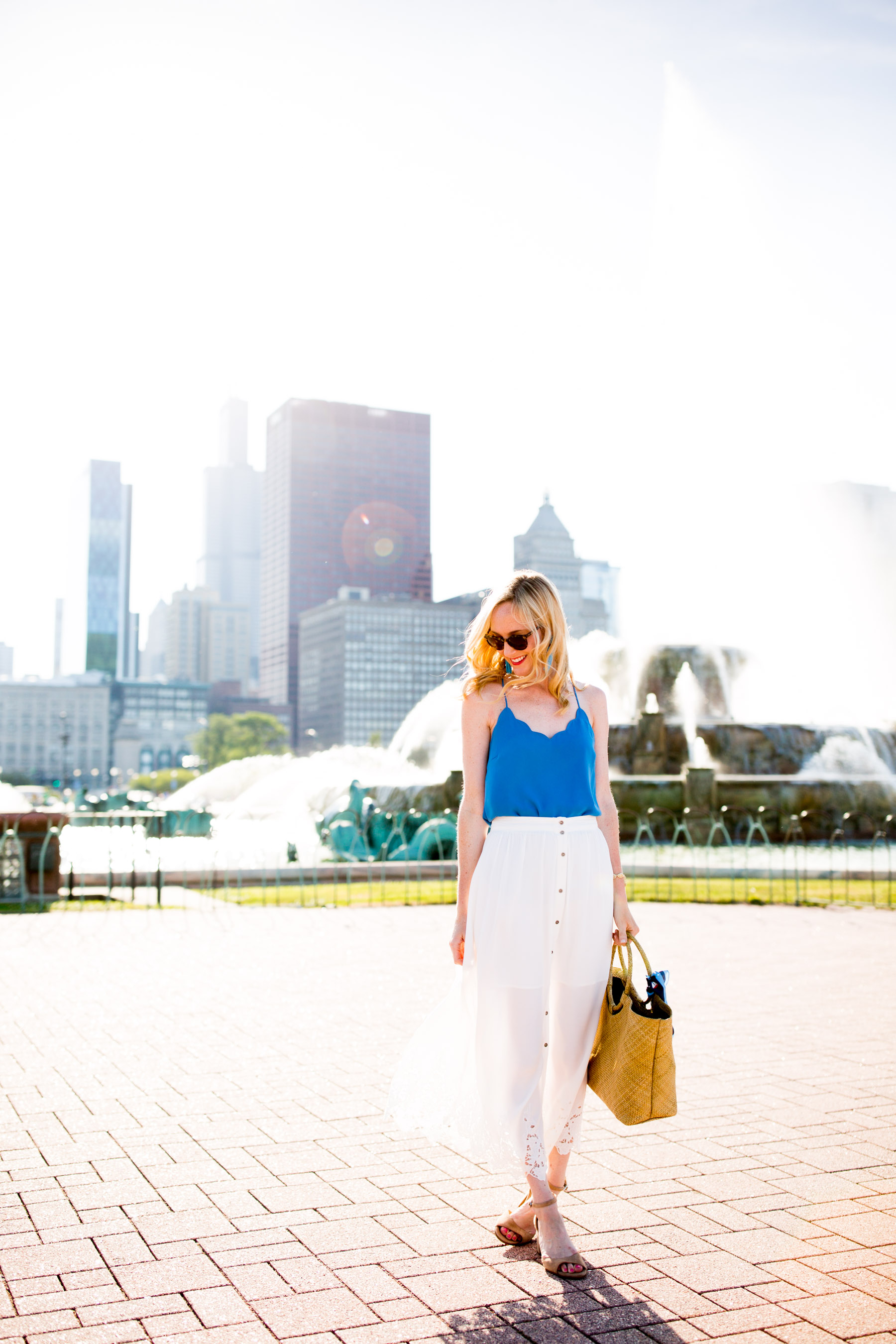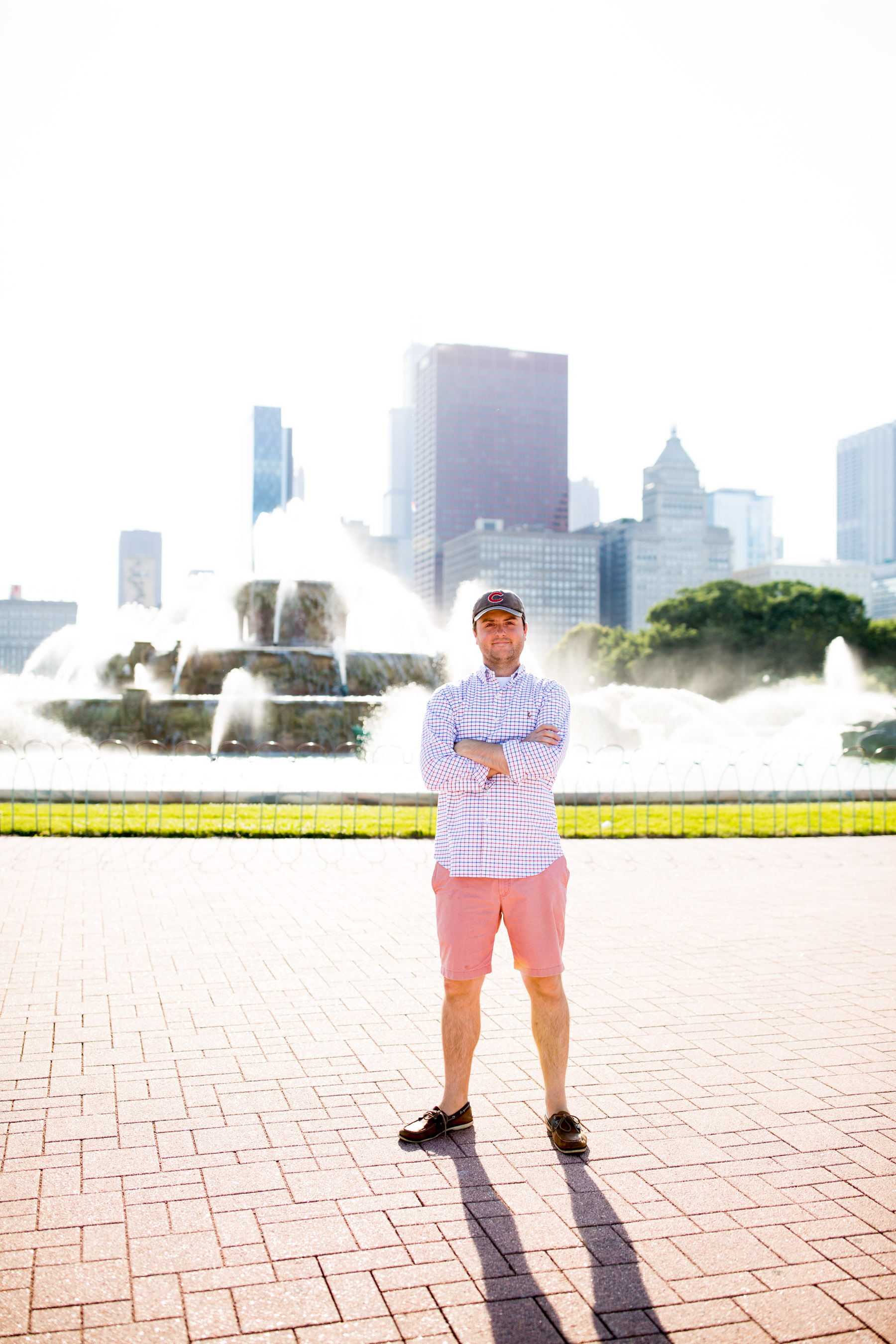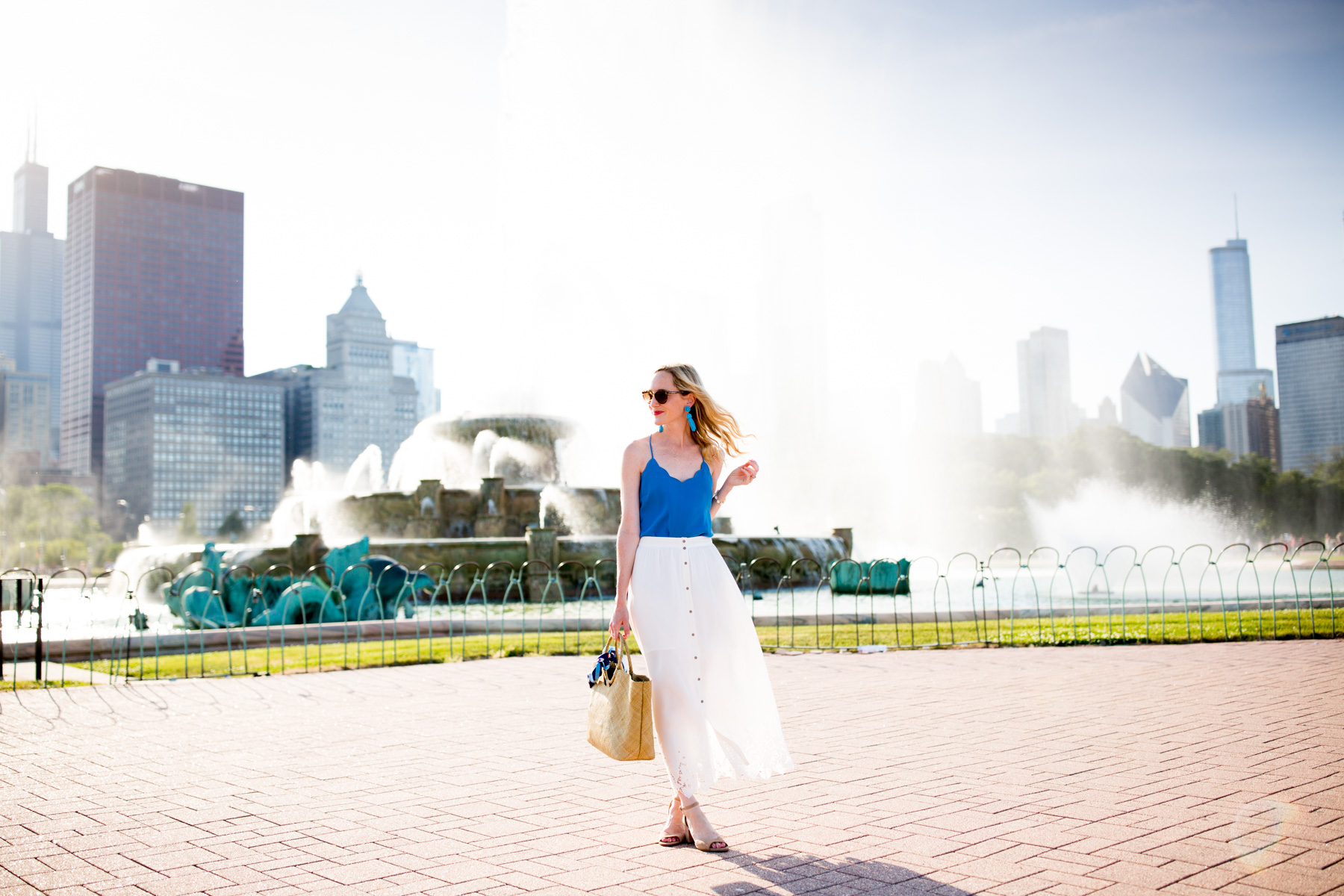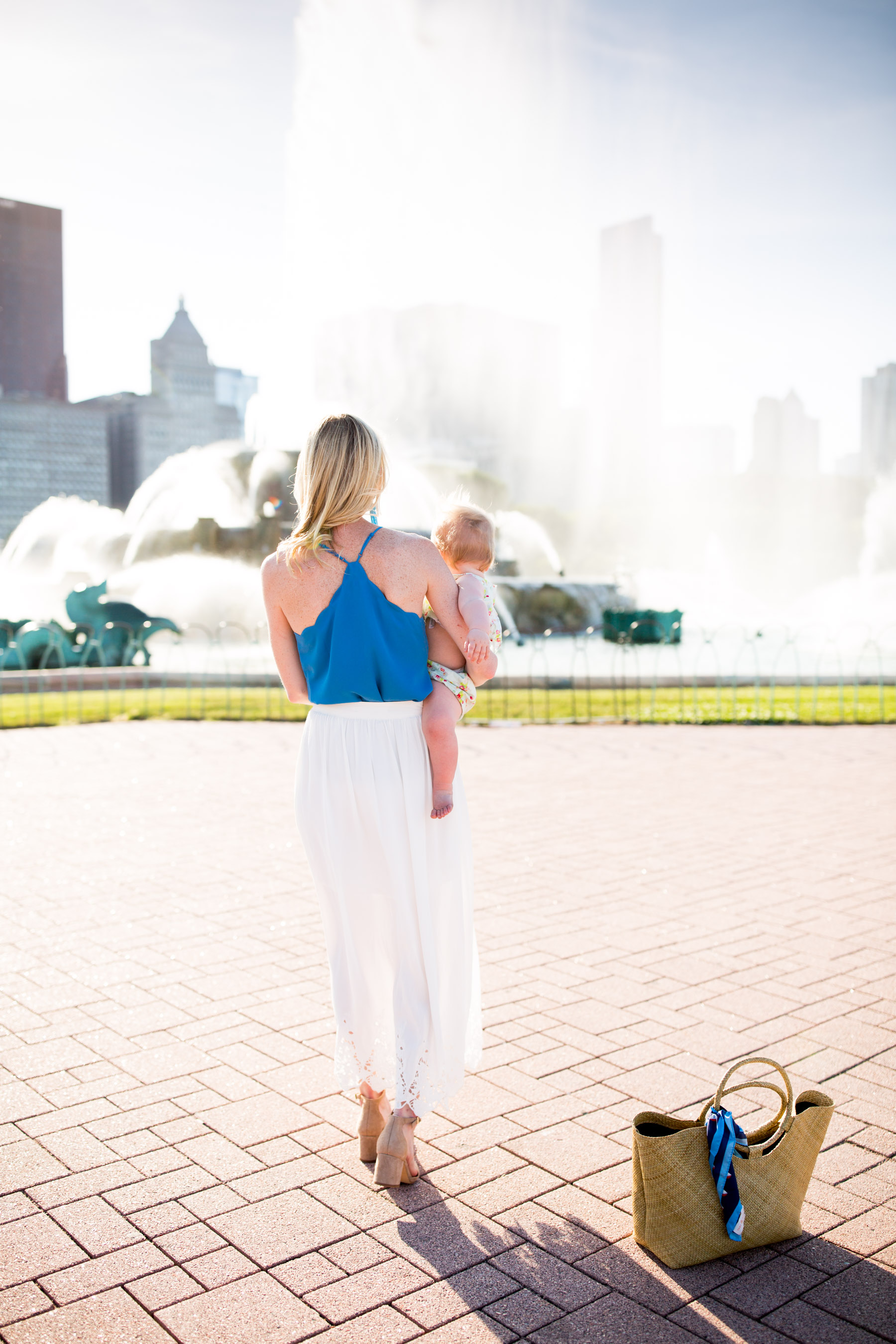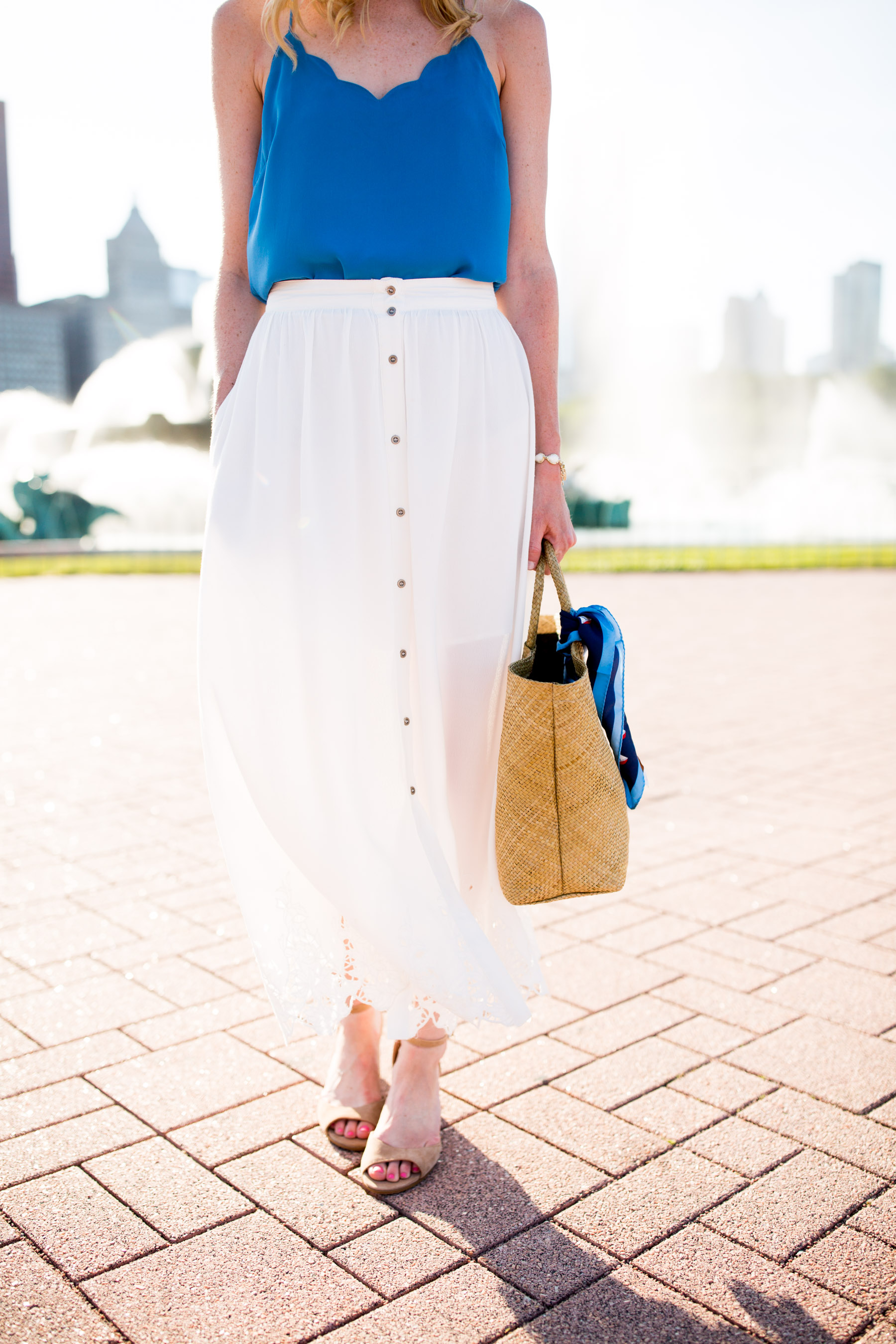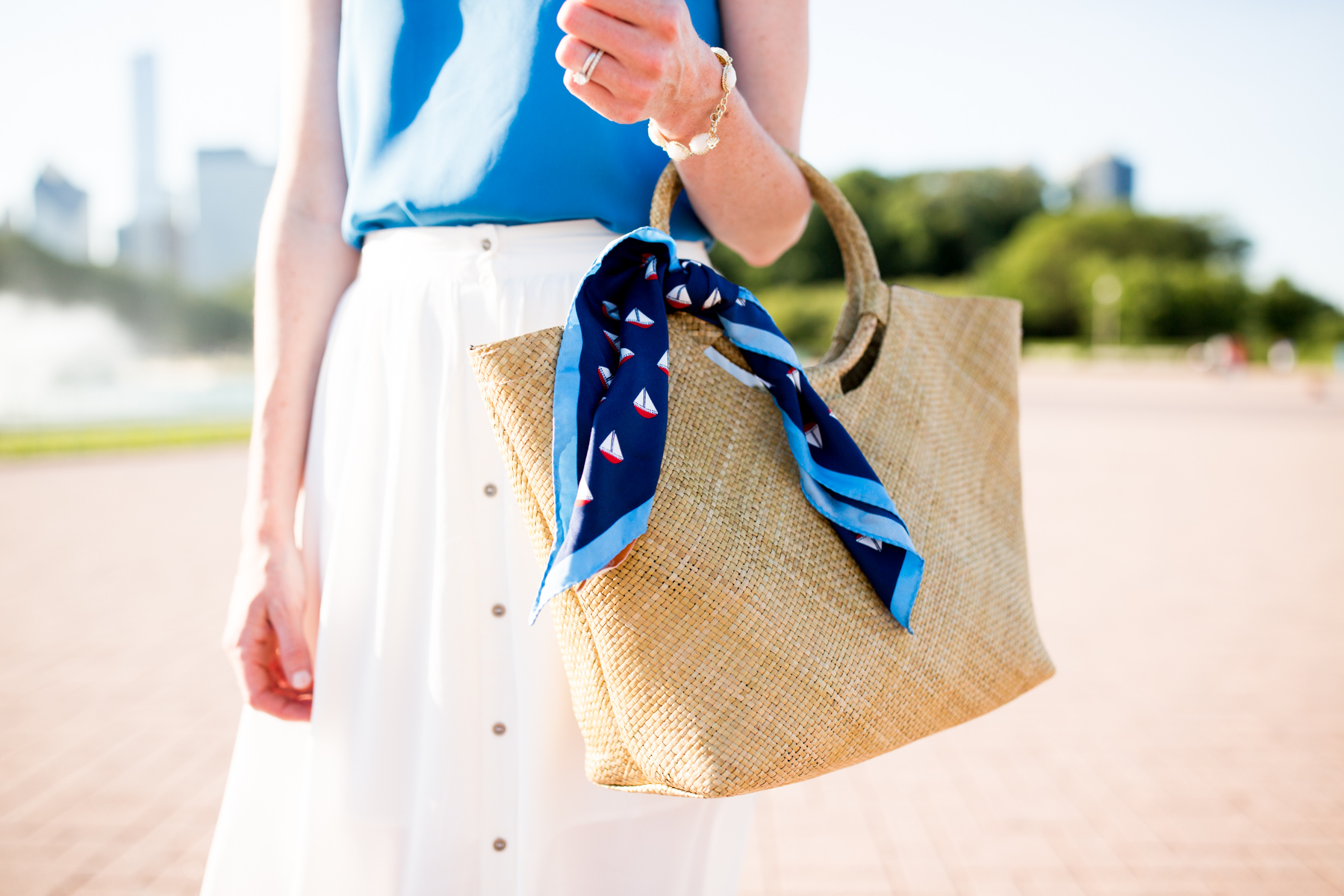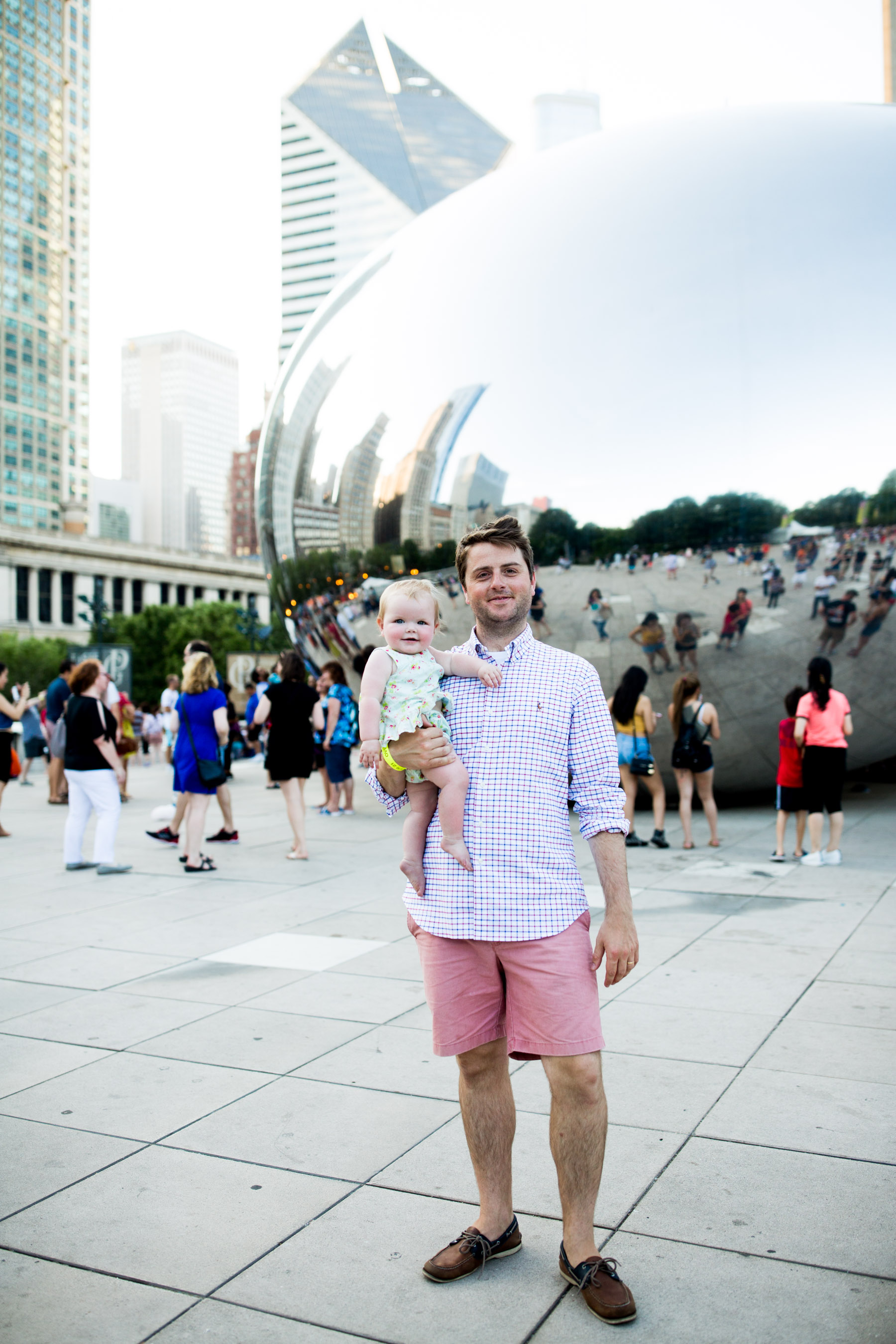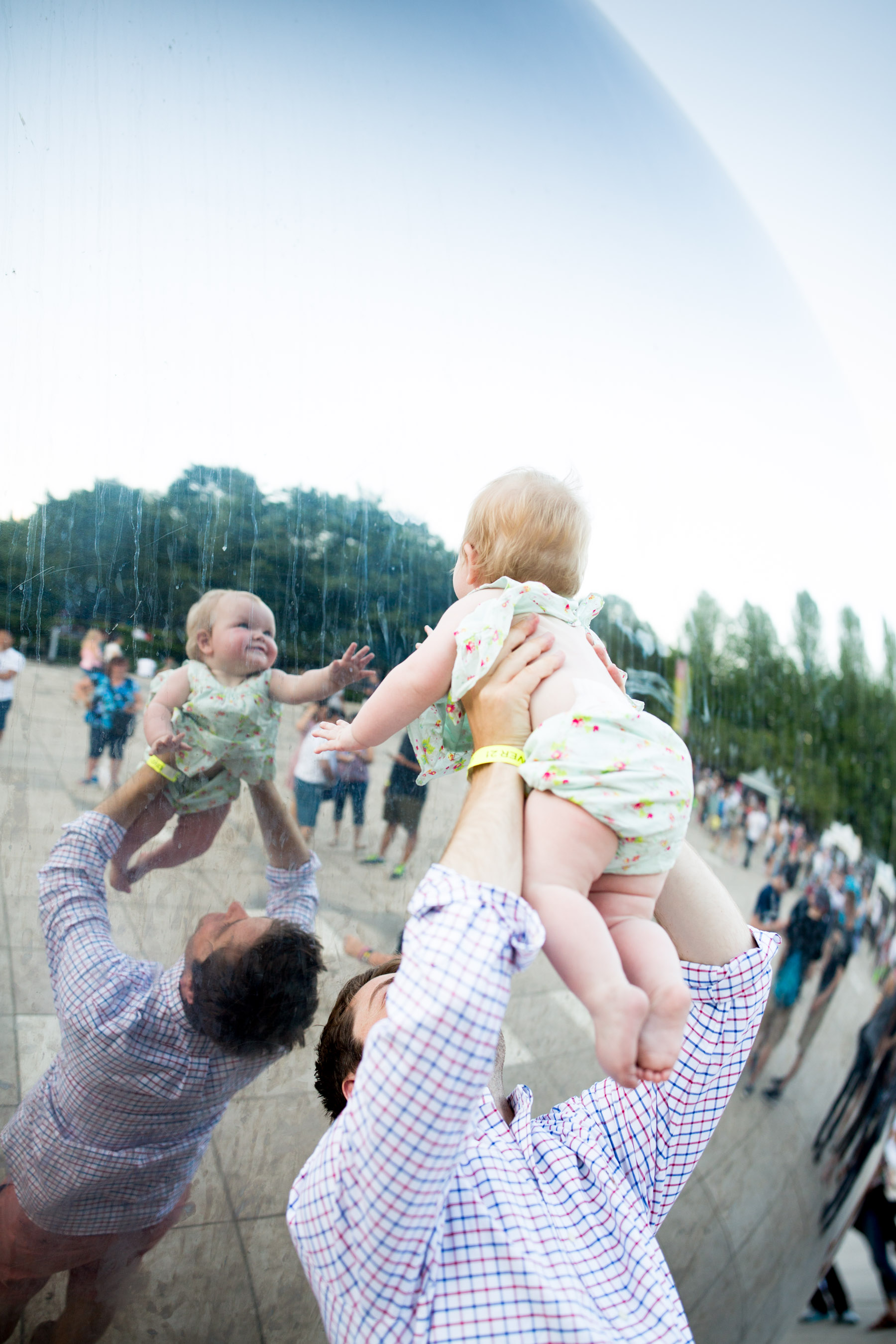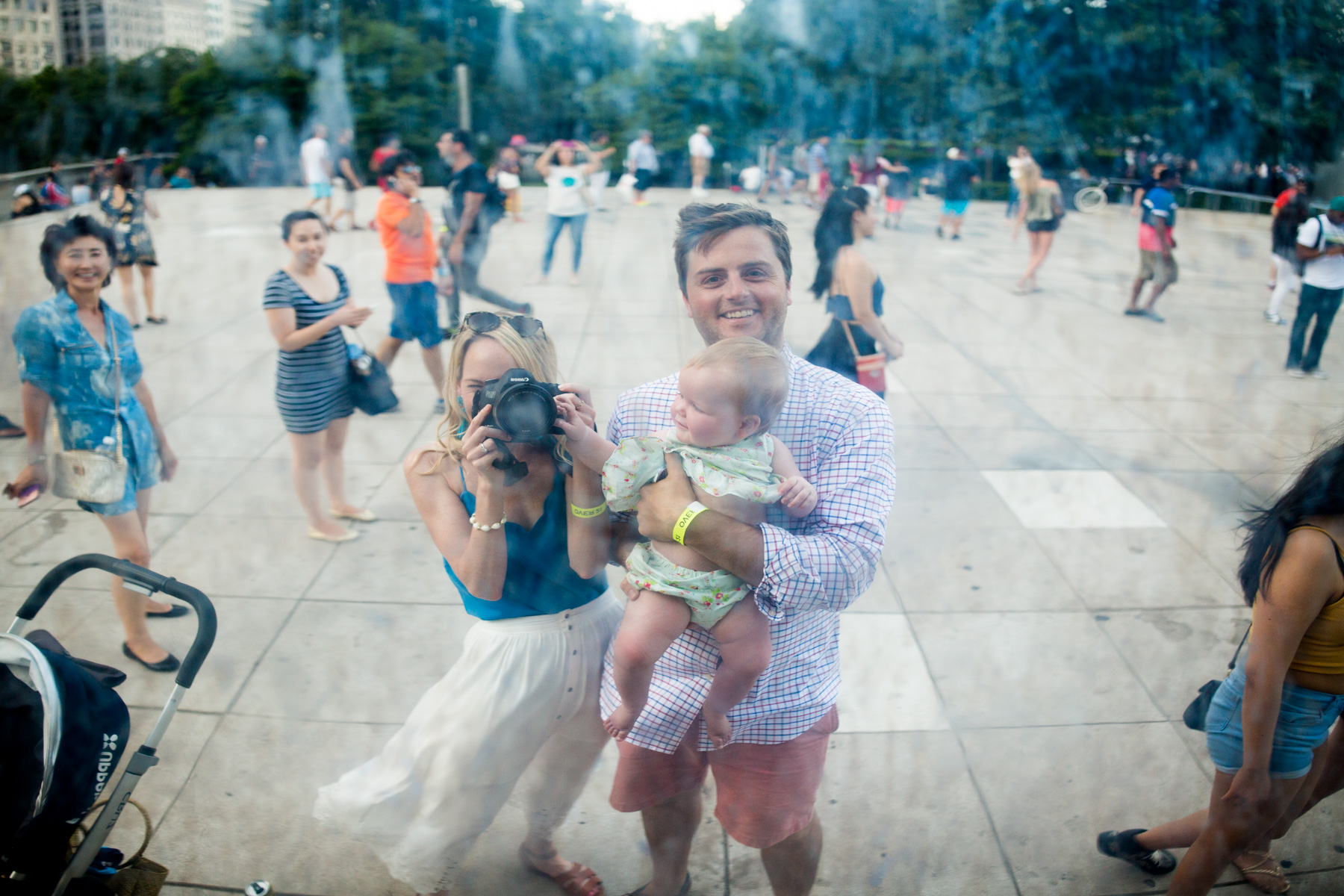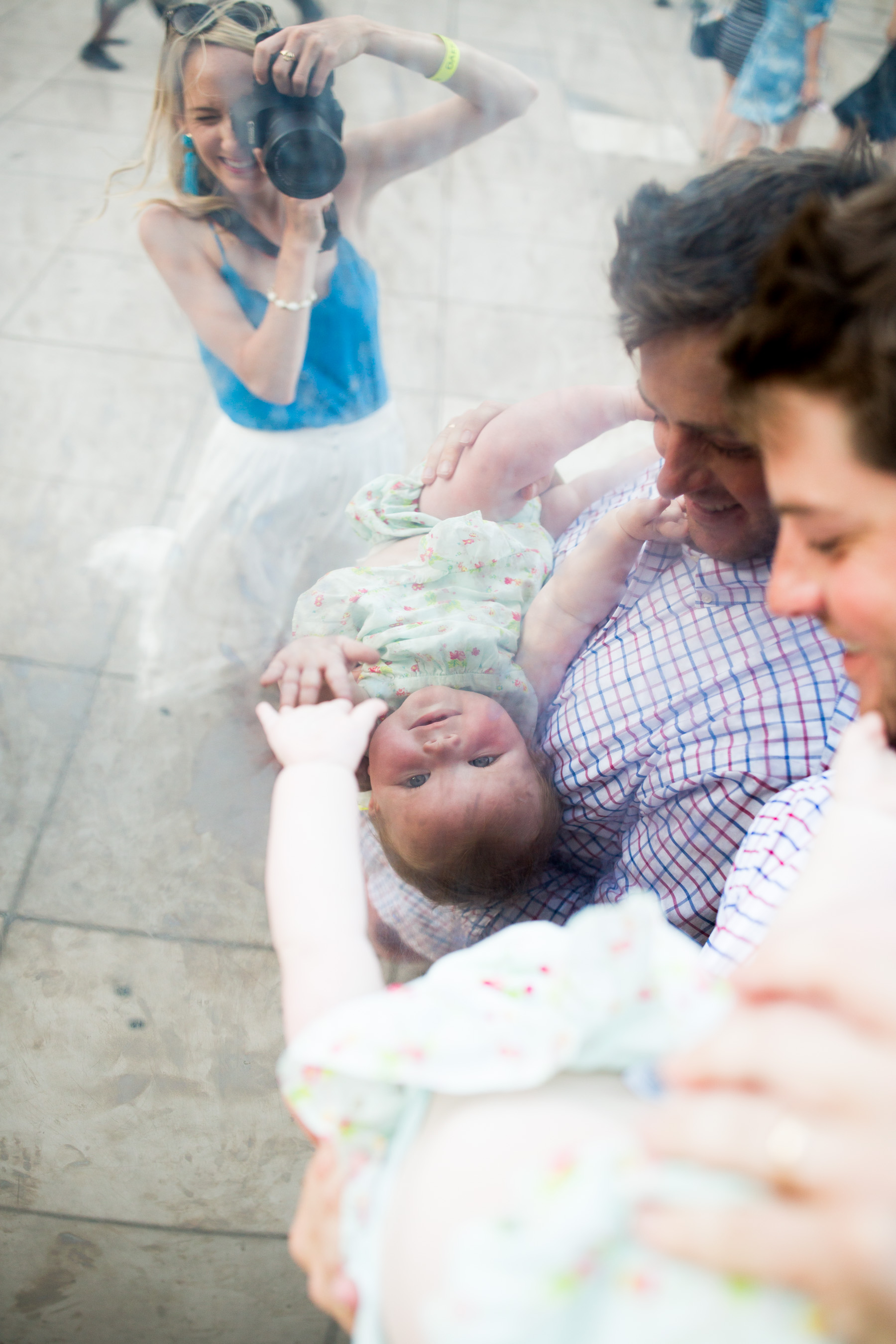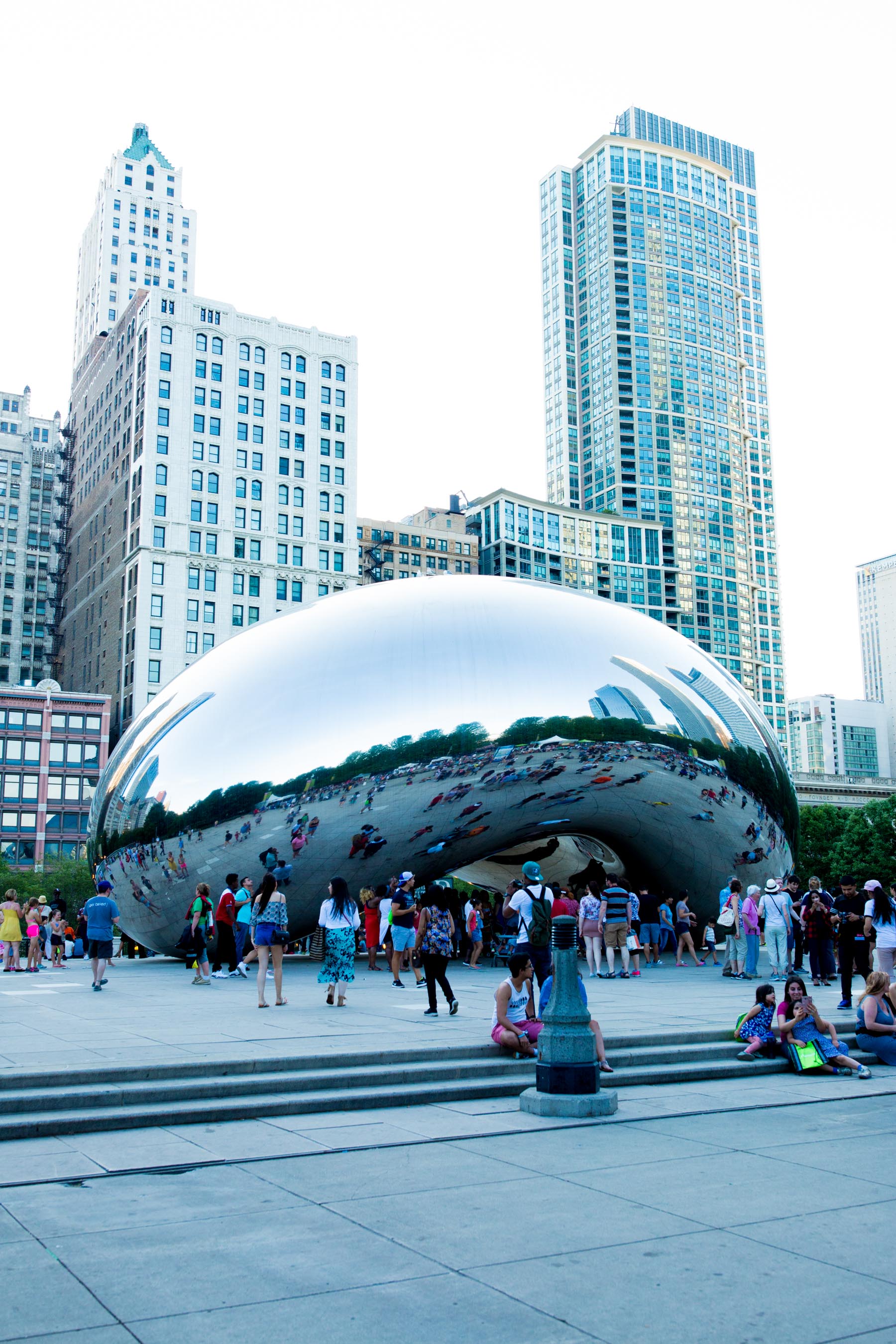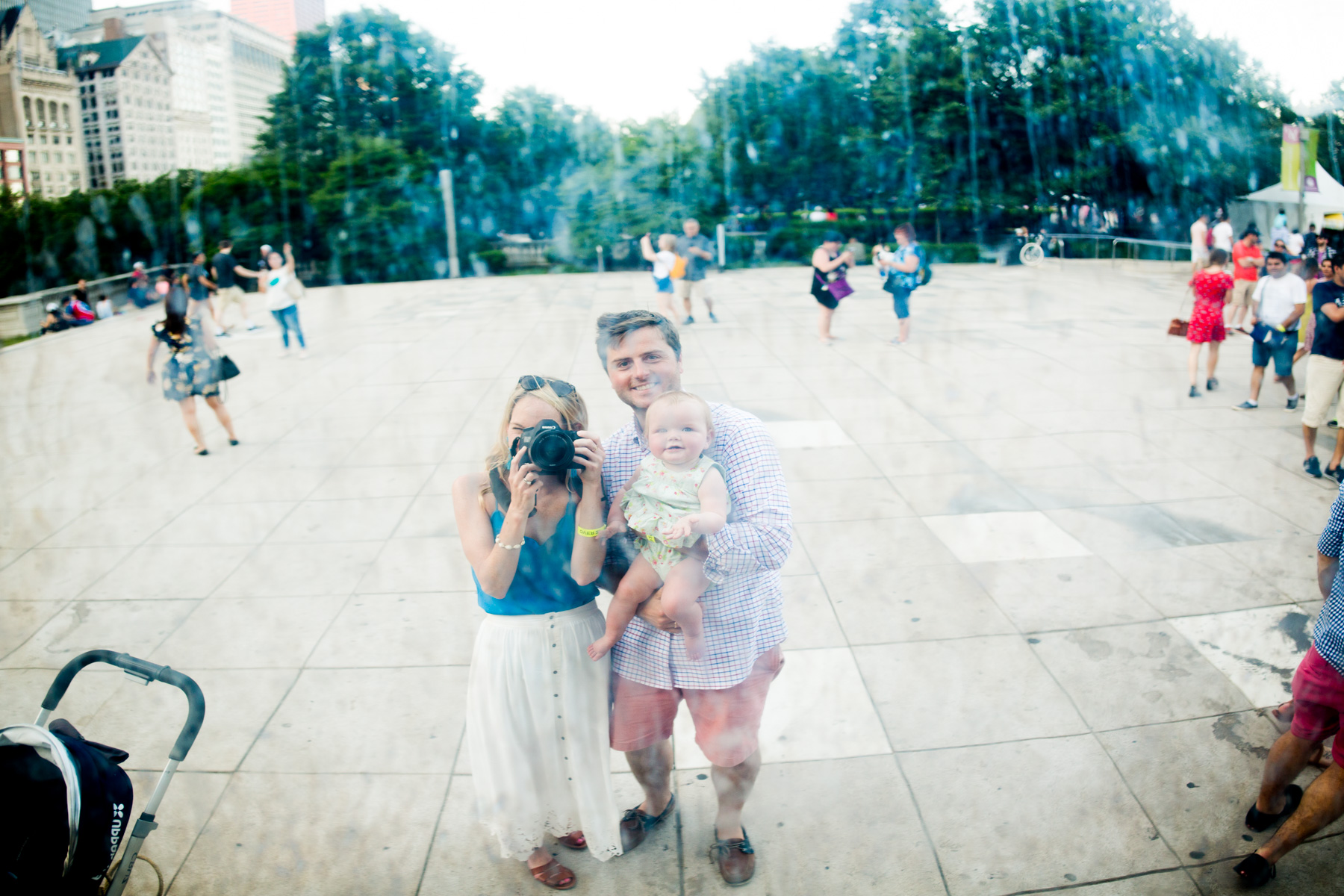 Shop the post:
Lace-Trimmed Maxi Skirt (Here's the matching top! This jumpsuit is adorable from the same brand, as is this dress. Okay, and this one! Oh–and I recently ordered this maxi skirt in Liberty London and LOVE it. Coming to the blog soon!) / Tassel Earrings c/o (Love them in gold and silver, too!) / Scalloped Tank (On major sale! Ships free with code "HALFFULL.") / Block-Heeled Sandals (Also love these and these, both of which are on sale!) / Woven Tote c/o / Sailboat Scarf (Also available here on sale!) / Newer Kendra Scott Bracelets c/o