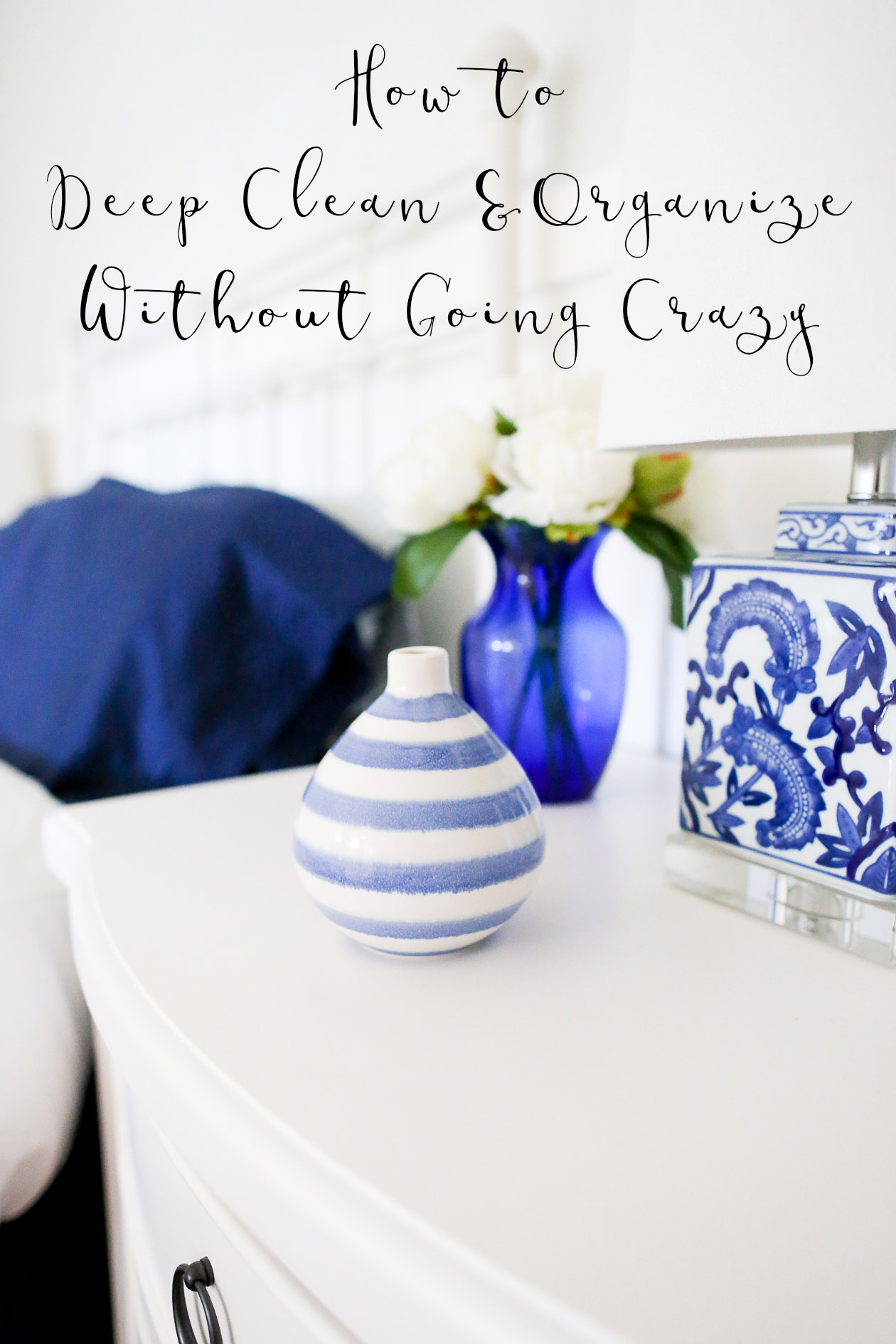 It's been a month since I really cleaned the house. Sure, I've kept up with "maintenance" stuff: wiping down the kitchen, sanitizing the bathroom, and tidying up every so often. And life has been crazy: I was away for the better part of May, and Mitch and I have been booked every single day since my return. But the reality of the situation is that things have gotten pretty out of control, and nearly every room is in need of a deep clean. (So must dust from renovations! Boxes all over the place! Construction tools and materials everywhere!)
When I first returned to Chicago from my travels, I was too overwhelmed to even think about dealing with it. I only had a couple of days to catch up on the most pressing work-related stuff, and then we were off on another weekend trip. But today is the DAY. The motivation? My dresser (on sale here) finally arrived! After nearly 10 months, I no longer have to live out of suitcases. Hallelujah!
Here's the thing, though: Deep-cleaning and organizing an entire house is daunting. So I've rounded up some tips to help myself stay motivated and sane throughout the process. My hope is that the tips will help you, too, if you're currently in a similar situation! :)

Make a list
Lists motivate me. I don't actually need them for cleaning days, but I feel great joy when I'm able to cross tasks off 'em. ;) They keep me motivated! Depending on how much motivation you need, the list could be as simple as:
Bedroom
Living Room
Guest Room
Office
Or it could be as detailed as:
Bedroom

Clean floors
Unroll rug
Unpack suitcases into dresser
Do the laundry
Dust
Move construction tools and materials into basement

Living Room

Vacuum
Wash pillow covers
Dust
Clean shutters and windowsills
Clean baseboards

Guest Room

Wash sheets/make beds
Vaccuum
Move clothing to bedroom
Move construction tools and materials into basement

Office

Move ottoman to living room
Declutter desk
Vacuum
Put baby stuff in tub and store in guest room
Move construction tools and materials into basement
Allocate time
You know what sucks? Cleaning with no end in sight. So right next to each task, mark down how much time you'd like to dedicate to it. (Or even just when you'd like to tackle it!)
Example:
Bedroom (Friday, 8 a.m. to 9:30 a.m.)

Clean floors
Unroll rug
Unpack suitcases into dresser
Do the laundry
Dust
Move construction tools and materials into basement
Keep in mind that you don't have to do it all in one day! I'm currently going crazy and want need to accomplish everything today. But normally, especially when I have a lot going on, I tackle one cleaning "project" at a time.

Get yourself ready
I used to clean while unshowered. Why get all dolled up when I'm just going to get myself dirty?! But halfway through my tasks, I'd start feeling really gross. And then kind of depressed. And next thing I knew, I was on the couch, watching reruns of "Gossip Girl" with Noodle, wallowing in my filth. I've found that I'm far more productive–and far more likely to work longer–if I'm showered. That said, I'm in a ponytail, old t-shirt, jeans and flip-flops. But I'm not stinky. ;)
Turn up the tunes/listen to podcasts
Mitch has installed an amazing Sonos speaker system throughout our house, so I really jam out while cleaning. (But before this, I used to just use my laptop or iPhone!) I've found that music and podcasts make the time pass more quickly, and the work seem less awful. I also love singing while cleaning. Not sure if I've ever mentioned this, but my ultimate dream is to either write a book or play guitar and sing country or alternative country music at a bar. Currently, my favorite song to pretend I wrote is "My Church" by Maren Morris. Today, I'll definitely be beltin' that one out!

Declutter before cleaning
There's nothing more challenging (in terms of upkeep) than trying to deep clean amidst massive amounts of clutter. But it's super helpful to have baskets or even garbage bags on hand to collect stuff that belongs in other rooms. For example, when I tackle the office today, I'll have a basket for the stuff that belongs in the bedroom and a basket for the stuff that belongs in the guest room. This will save me tons of trips (and time)!

Set out your cleaning supplies
If you're setting out to organize and clean your home, your cleaning supplies should be organized, too. I like having a "cleaning station": a place where I can find everything I need for all the tasks on my list. I typically use my kitchen table, but kitchen counters work just as well if you're tight on space!

Make improvements/changes to rooms
Once I'm done organizing and deep-cleaning a room, I love making a change to it. Whether it's rearranging furniture, bringing in decor from another room, hanging a frame I've been meaning to hang forever, or simply setting out some nice candles, changing the space in some way makes everything seem new and improved. Today, for example, all the decor is being moved off the windowsills in the living room. And in the guest room, I'm getting rid of some of the throw pillows, because we own entirely too many. (You win, Mitch.) In the bedroom, I'm rolling out a new rug, and in the office, I'm… well, I'm doing so much to the office that it's going to feel like a totally new room! ;)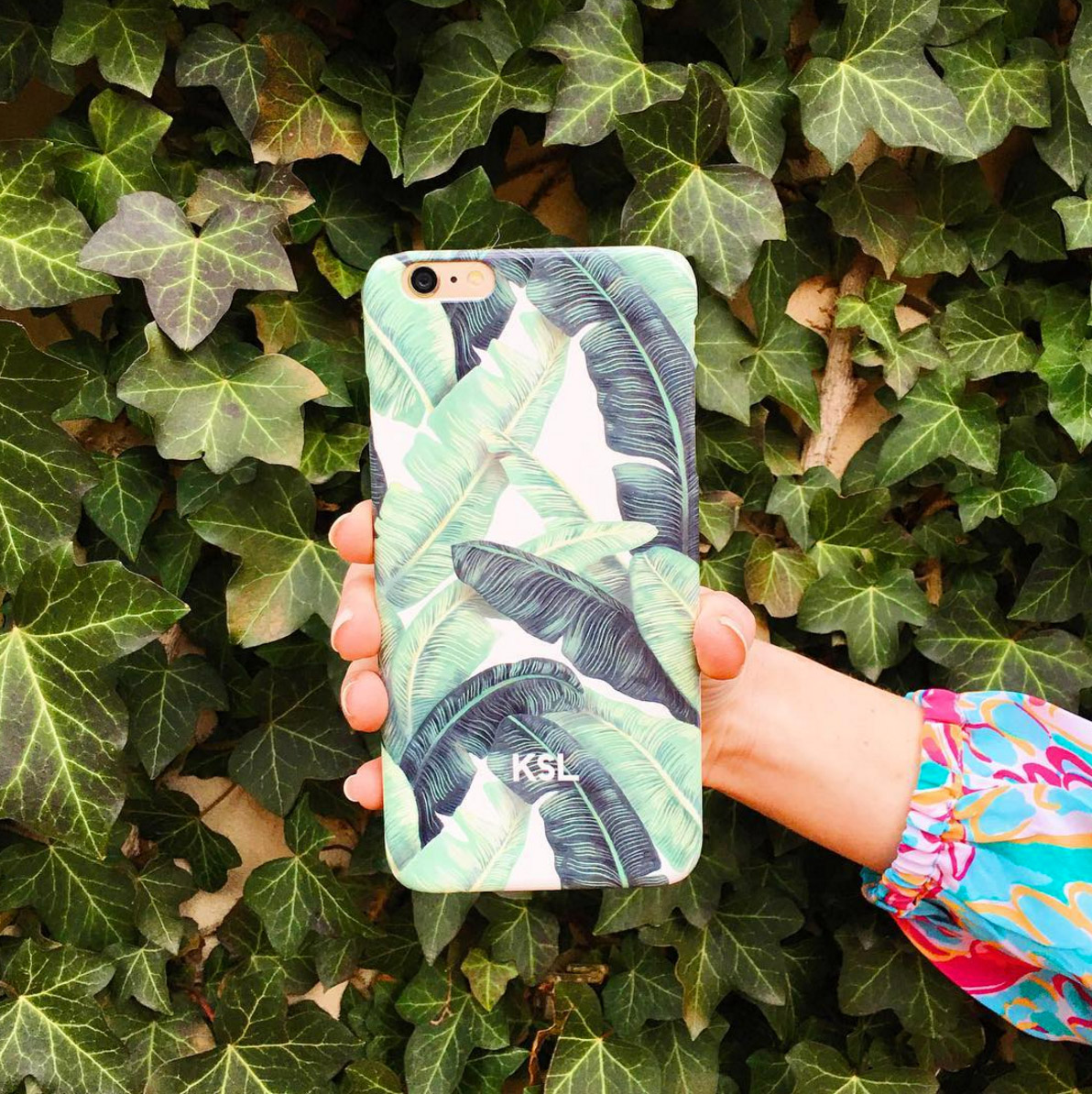 Phone a friend (or Mom)
This one takes a little skill, as cleaning is a certainly more challenging with a cell phone tucked between your chin and your shoulder. But if you're like me, talking to Mom on the phone is one of the best parts of the day, and I often try to have our conversations while I'm doing things that need to get done but don't require a lot of thought. (Like walking Noodle for the 10th time, putting away the laundry, or making a meal.) Mom, thanks for making the mundane parts of life so much more enjoyable!

Think and Reflect
So often I'm so busy that I don't actually take the time to be alone in my thoughts. (I sometimes miss my New York City commutes, simply because they gave me the opportunity to reflect!) While cleaning, I like to let my mind wander, and sort out everything that's been going on. I also love coming up with blog post ideas and "pre-writing" them in my head. (Yes, definitely dorky.)

Take breaks
I get really discouraged when I don't eat, so I always make sure to stop every couple of hours for a meal or snack. Walking Noodle also gets me outside, gives me a much-needed change of scenery, and reignites my motivation!

Reward yourself
Personally, my favorite reward for a deep clean is buying something new for the house that will improve its functionality. (Though we're also still in the "setting up" stage, and still need quite a bit of stuff.) If all goes well, my reward for today's work will be picking out and purchasing a storage bench for the end of our bed. It's something I've been dreaming about having since we first moved in, and I think it'll help us stay organized. (#dreambig) But your reward doesn't have to be a purchase! It can be something simple and free: a night of complete and utter relaxation, for example, used to be my absolute favorite reward!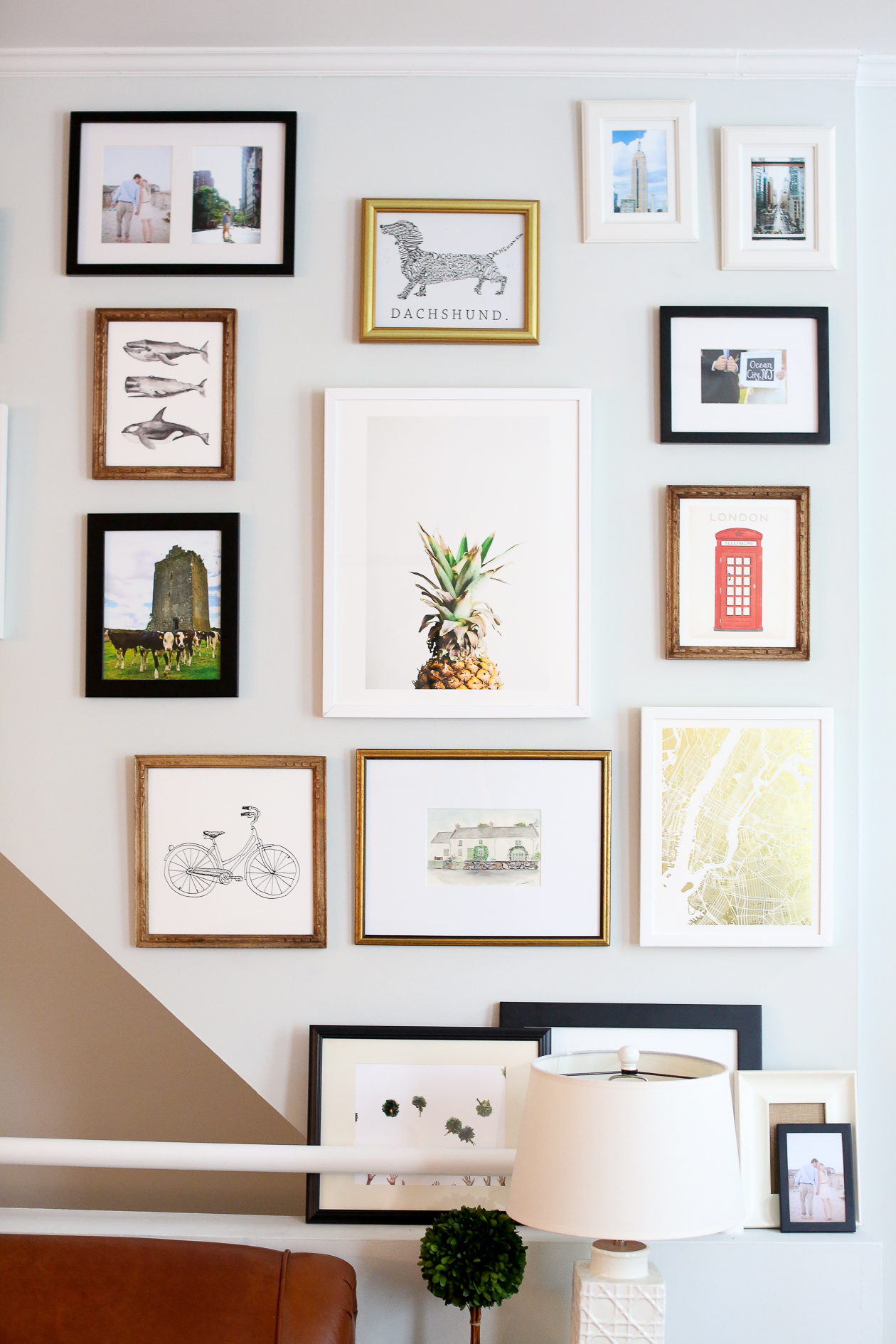 Any other tips for deep-cleaning and organizing without going crazy?