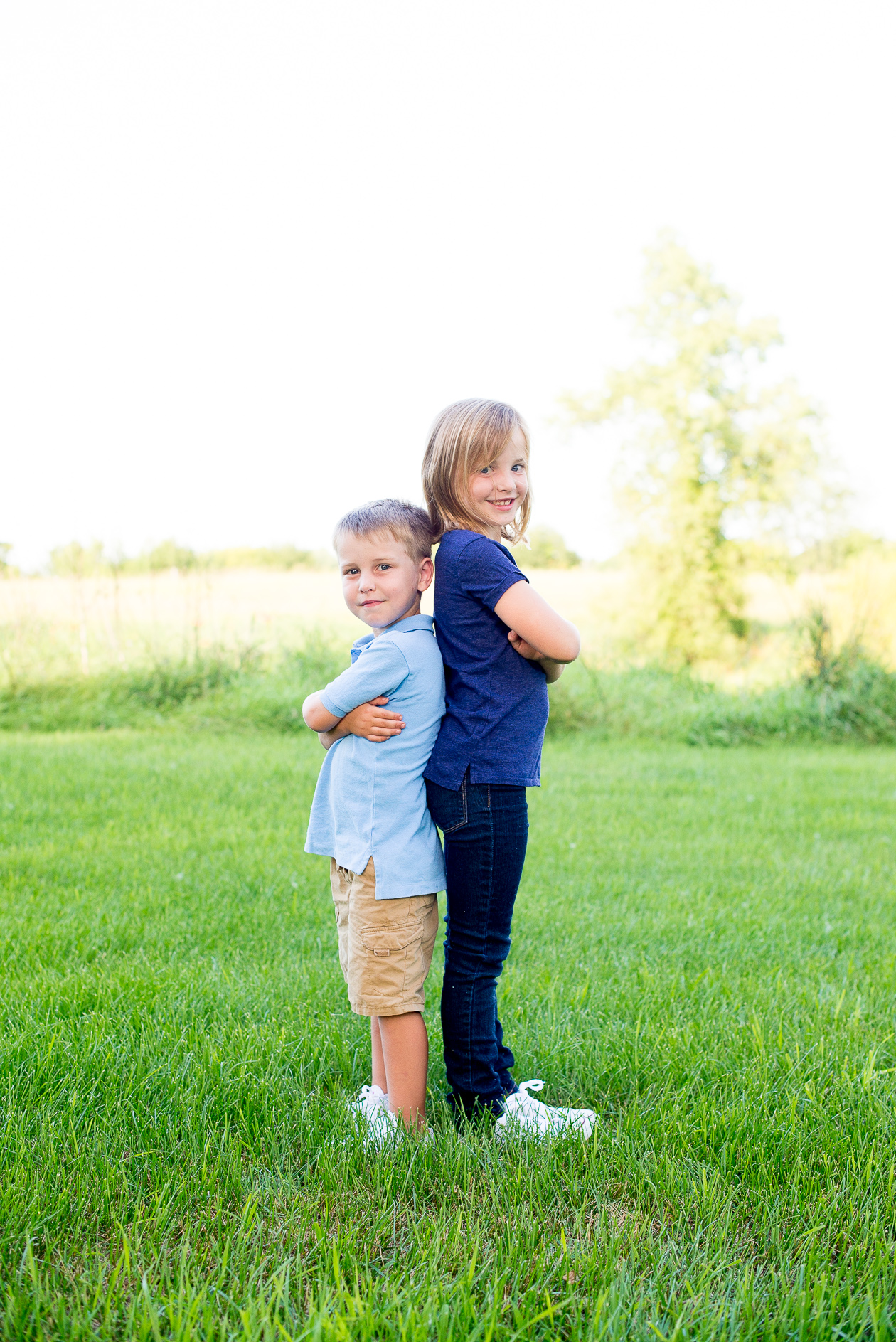 Converse Chuck Taylor Sneakers c/o Famous Footwear
Guys, I have my two favorite little kids helping me out with today's post. Please give a warm welcome to my niece Parker (age 6) and my nephew Cameron (age 4)! Are they not the cutest?!
When I was growing up, I remember sprinting to the mailbox every day when it was rumored that teacher assignments had been mailed out. As much as I didn't want to see the summer go, there was something so exciting about starting a new chapter in my life. And while I really wasn't into clothing while growing up (weird, right?), I loved slipping on my brand new shoes for my first day of school. A brand new year; a brand new look; a brand new me.
When I handed Parks and Cam their new sneakers, they had similar reactions.
"NEW SCHOOL SHOES!"
And then they told me all about what they thought the upcoming school year would be like. Who they hoped would be in their classes, what their "day one" outfits would be, what their lunch boxes would look like, and which subjects they were excited to take.
For Parker, it's math. For Cam, it's spaghetti-making.
;)
Of course, they're saving their new shoes for September. But we slipped on the sneakers for a quick photo shoot–and had the best time.
A little information about the new kicks: They're the Converse Chuck Taylor Sneakers from Famous Footwear. (This pair is my favorite adult version!) Parks and Cam love that they're easy to get on, and that they go with everything. While Parker went with jeans for our little photo session because of the misquotes (#smartgirl), she thinks her new sneaks would be "really cute" with a hot pink skirt and her favorite Power Puff Girls t-shirt.
Cameron says he's not sure, because Mom picks out his outfits in the morning. But maybe they would look great with a super hero costume?
Cue the giggling.
Anyway. ;)
Parker, Cameron and I agree that Famous Footwear is definitely the place to go for affordable shoes for the whole fam. We think you should check out the Famous Footwear #ohsofamous style gallery, too. It's a fun place to get inspiration, explore what others are wearing, and see the variety that the retailer offers. While Famous Footwear carries a huge selection of Converse sneakers, we also love that it carries Sperry, Keds, New Balance, Birkenstock, Bass, Nike, and Polo!
Confession: I totally remember sleeping with my new school shoes when I was 12. Like, placed them next to me, and tucked them in, haha. (I'm pretty sure this was the pair.) Do you remember a favorite pair of back-to-school shoes? We'd love to hear!
And a big thank you goes out to Parker and Cameron for being the best kids ever!
I was selected for this opportunity as a member of Clever Girls and the content and opinions expressed here are all my own.