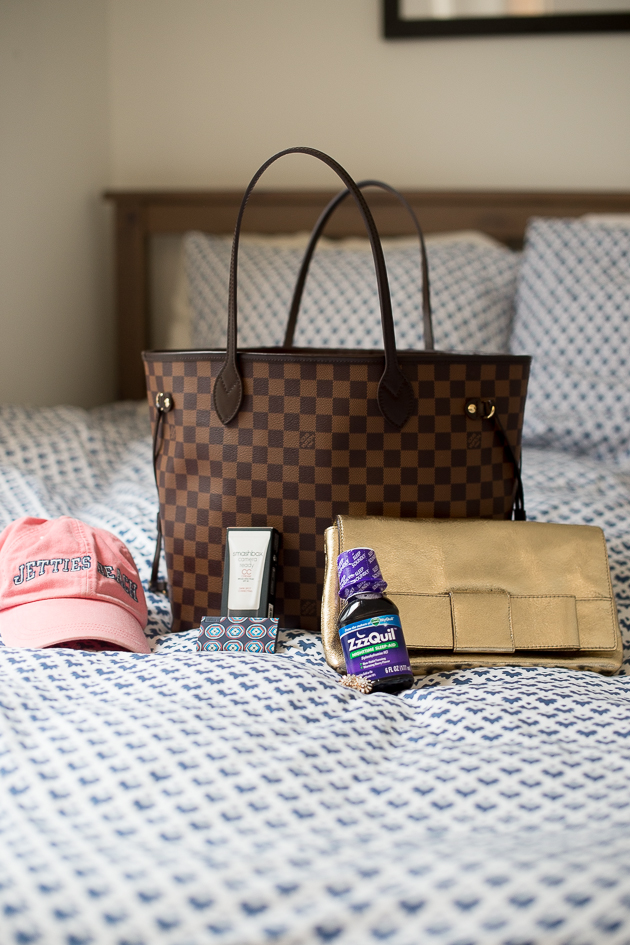 I am working with ZzzQuil to share my #TravelTipZzz.
When Mitch and I moved to Chicago last year, we made a pact that we'd spend a whole lot of time back East–in New York and at my parents' Shore house–during summers. And now that summer is finally upon us, I'm so excited that we're finally on our first trip!
In preparation for the 14-hour drive to Ocean City (NJ), I compiled a list of my "top five packing essentials." While my suitcase was certainly be jam-packed (#sorrymitch), below are the things I simply couldn't go without.
Smashbox "Camera Ready" CC Cream with SPF 30. It was recommended to me by one of Kim's bridesmaids during the bachelorette party in Miami, and it's been a total game-changer. It's incredibly lightweight and natural-looking, and I don't have to wear any powder with it! It contains SPF 30, too, which is a must for my Irish skin. I'm also interested in trying bareMinerals' "Complexion Rescue" Tinted Hydrating Gel Cream, though. Has anyone tried both? So interested in hearing what you like better!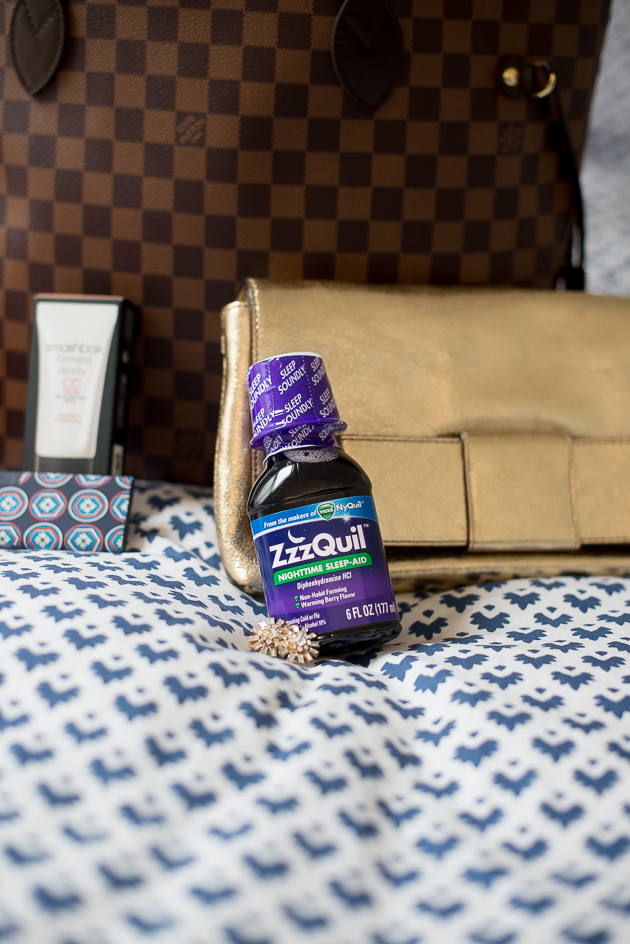 ZzzQuil. As much as I love traveling, sleep has never come easily to me when I'm away from my own bed. I have always struggled with occasional sleeplessness and while it's gotten a lot better, I still experience it from time to time–especially when traveling. (Changes in environment mess with my sleep cycles!)
I'm one of those people who needs her eight hours, and if I don't get them, I'm groggy, irritable and just generally unhappy. I also tend to pick up colds and sinus infections when I don't get enough sleep, and I'm sure you guys know how terrible getting sick on a trip is.
ZzzQuil, which is from the makers of Vicks NyQuil, is a non-habit-forming sleep aid that can be taken for occasional sleeplessness. And it works. When I take it, I fall asleep much more easily and wake up feeling refreshed. It's saved me on countless occasions, that's for sure! (For a ZzzQuil coupon, click here.)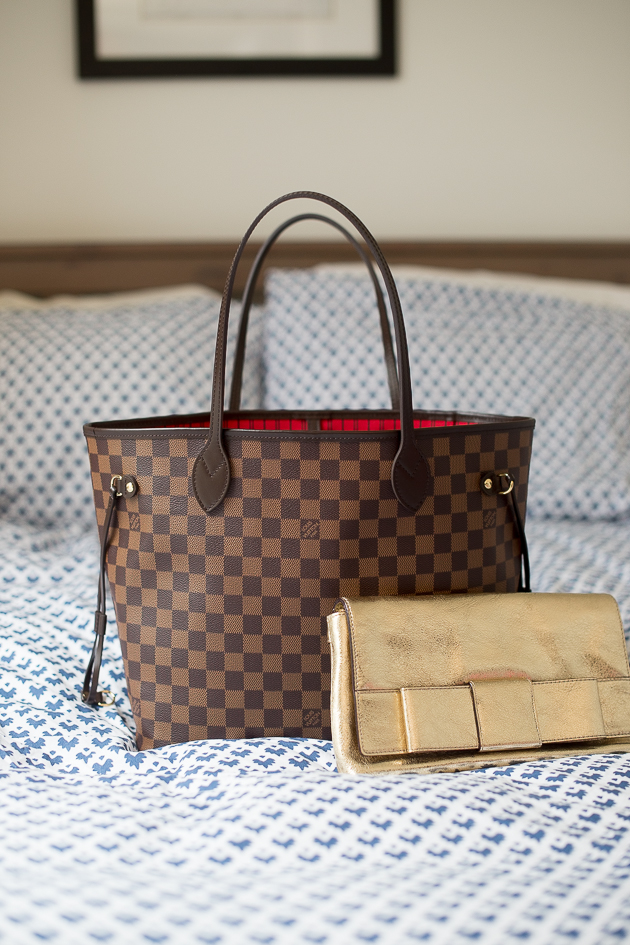 A large tote bag and a clutch that goes with everything. As much as I love switching up my bag every few days, traveling with an assortment doesn't really make sense. For trips back and forth to New York, I opt for a tote that can carry a lot, and a clutch that I can pair with anything. (Ideally, said clutch should be able to fit in said tote.)
For the sake of storage as well as living a simpler life (and because I had quite a few expiring store credit dollars to spend from a freelance project), I recently sold a bunch of older bags that don't get as much usage as they used to, and splurged on the Louis Vuitton Neverfull in the medium size. (Also available in white.) Crazy, I know. But I'll have it forever, it'll be a great travel and everyday companion, and owning fewer things sure feels good!
In terms of the clutch, I typically take my gold Kate Spade bag, which I used on my wedding day. It brings back lots of happy memories, and because I wear a lot of gold jewelry, it matches nearly every look! While mine is sold out, I love this one, this one, this one, this one, and this one.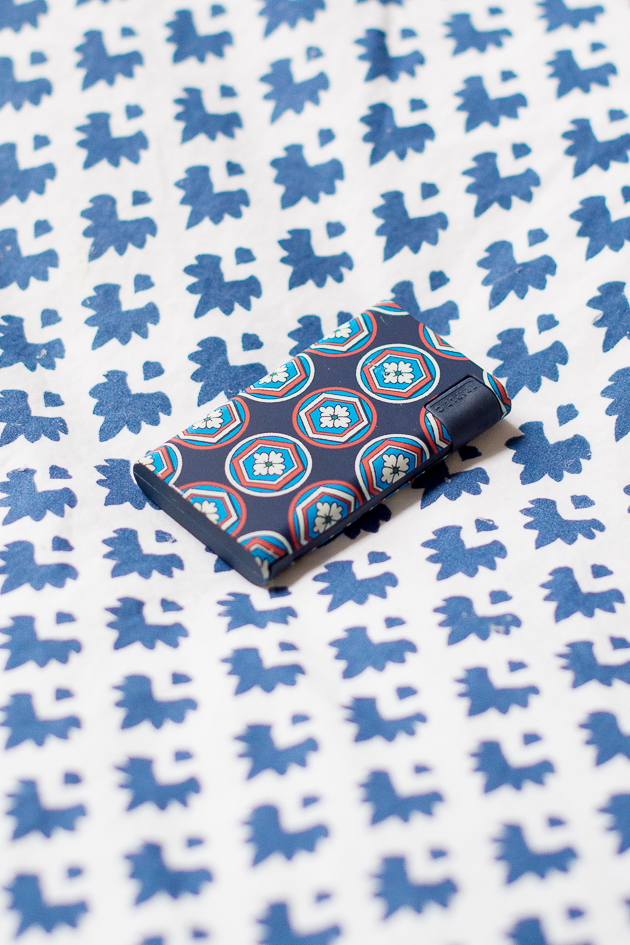 A portable iPhone charger. My phone dies constantly. It's my own fault; I overuse it and forget to charge it. Thank goodness for portable phone chargers. My favorites are from J.Crew and Madewell, as they're tiny, lightweight and cute. ;) I don't leave home without one!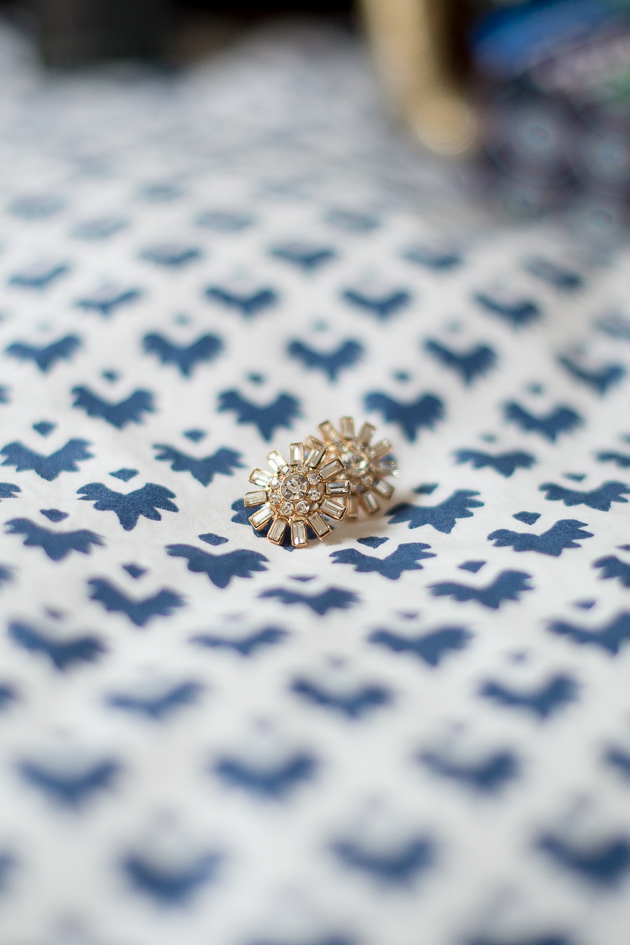 Bobby pins, a baseball hat and a pair of statement earrings. They're in my tote at ALL TIMES. I have baby fine hair that's prone to tangling, especially when I'm out on the water or riding my bike. And don't even get me started on the frizzies that come along with humidity. Baseball hats save me from painful battles with brushes and combs, and bobby pins help me create messy buns and amateur french twists, though. I don't love my hair up, as I tend to think I look kind of kiddish. But statement earrings help me feel feminine and fancy!
For for more #TravelTipZzz for traveling in style, check out other blog posts by Beauty Sundae and The Cubicle Chick!
What are your packing essentials?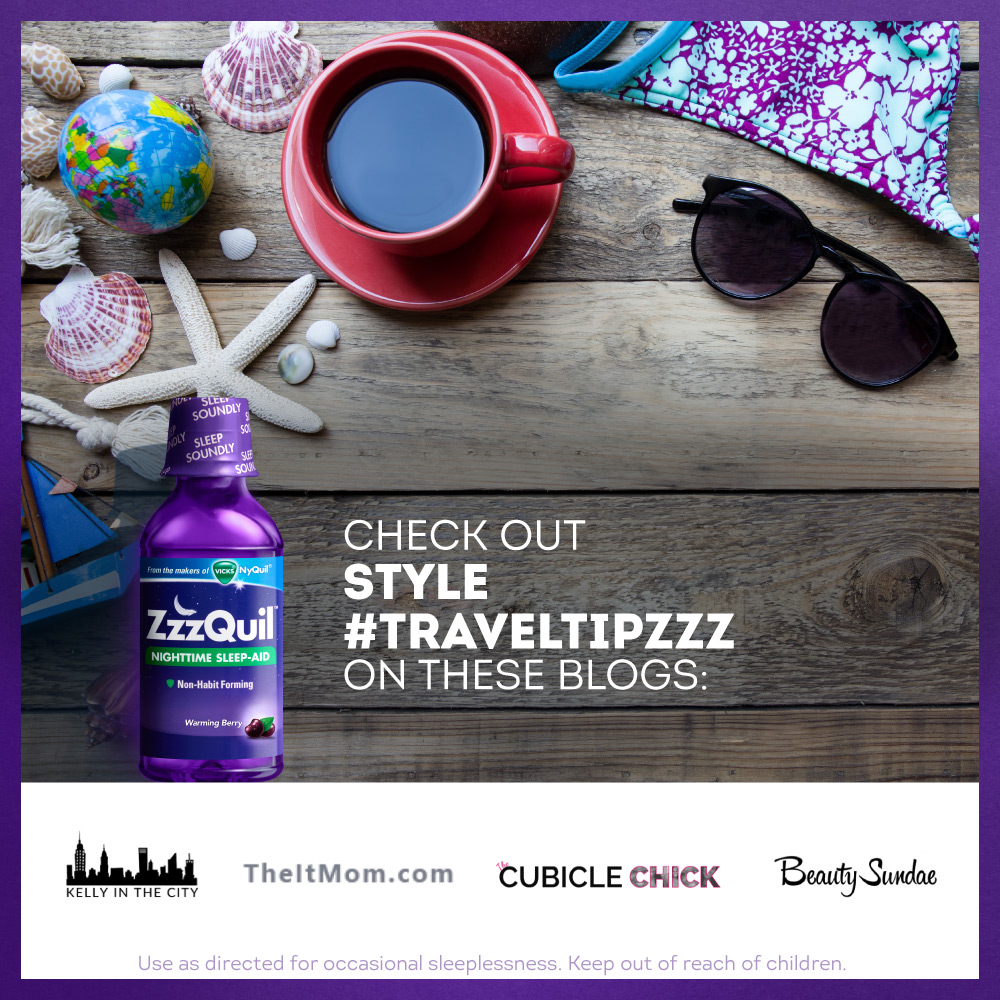 SaveSave