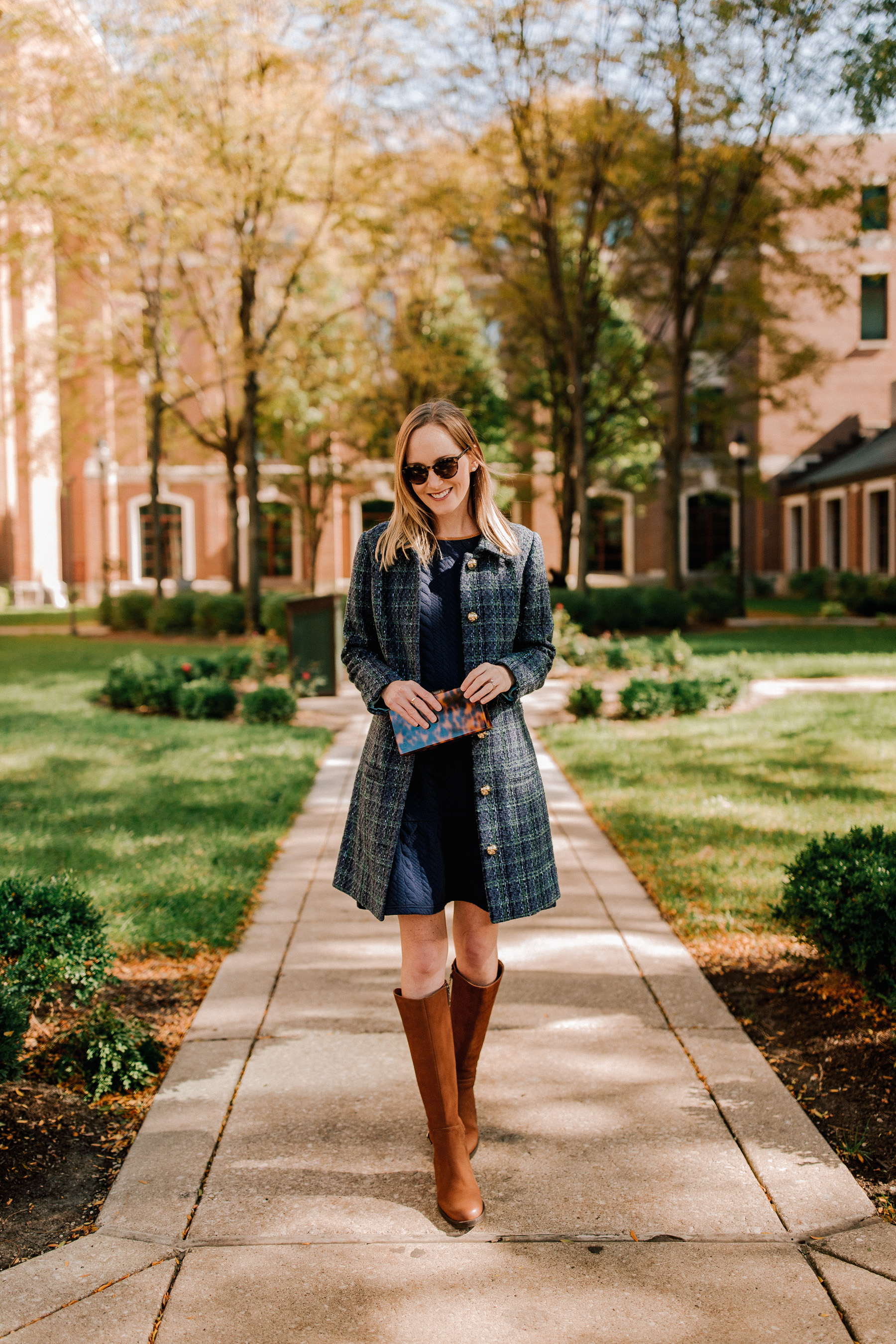 Sail to Sable Navy Tweed Coat and Navy Cable-Knit Dress c/o / Waterproof Leather Boots / Tortoise Clutch
The Larkin Family is having a bit of crazy week, so I'm falling back on fashion posts for the time being. (Be sure to enter yesterday's $1,000 Ann Taylor gift card giveaway.) Hey! Did I mention that I finally kicked the months-long sinus infection I was fighting?! Huzzah! That's also to explain for the increase of outfit photos. ;)
(Still think I'll go through with the surgery, as Mitch and I both feel that this has been going on for much too long. But that'll likely happen in 2019. More on that soon, but it's too long of a story for this post, haha.)
On to the outfit details!
Goodness; what a gorgeous fall coat. I love the subtle plaid pattern, and the gold buttons that line the front. The material is gorgeous and the attention to detail is astounding; Mitch always says that while he rarely appreciates fashion–funny, considering he spends about half his day helping me with this blog 😂–he loves Sail to Sable. Heck, the man was so excited that the STS team was in Naples while we were there that he dropped everything so we could grab drinks with them and talk about the brand. And seriously: 90 percent of the time that Mitch compliments my outfits, I'm wearing Sail to Sable. It's pretty cute!
One thing I should note, though: I used to find Sail to Sable clothing to run very big, but the brand has since changed its sizing, and now it runs completely TTS. Order your regular size, and you should be great!
You likely won't see me in a lot of skirts and dresses this season, as I'm on a cozy leggings kick for sure. But I couldn't resist this little cable-knit number. Scroll down to see the detailing; it's gorgeous. The best part? It's wrinkle-resistant and travels extraordinarily well. It's also on the thicker side, so it keeps me warm on these crisp days. When temperatures drop, I'll likely wear the dress with white sweater tights. Runs TTS.
The best! I know I keep blogging about them, but I just love that I don't have to worry about getting them wet. If I get stuck in the rain, no big deal. If Emma stomps in a puddle and drenches me (which happens more than you'd think), no big deal. If we end up doing outdoorsy stuff on the weekends, no big deal. Love worry-free (waterproof) boots so much! I'd recommend going up a half size so you can wear thick socks.
This is the bag I grab whenever I'm wearing something a little fancier that's navy, not black. Clutches that go with navy are harder to find, but this one is perfect! I rarely use it, but it has a chain (that can be tucked inside) when you need to be hands-free. I've had mine for years and remains a staple in my closet. Love that it can be dressed up or down, too.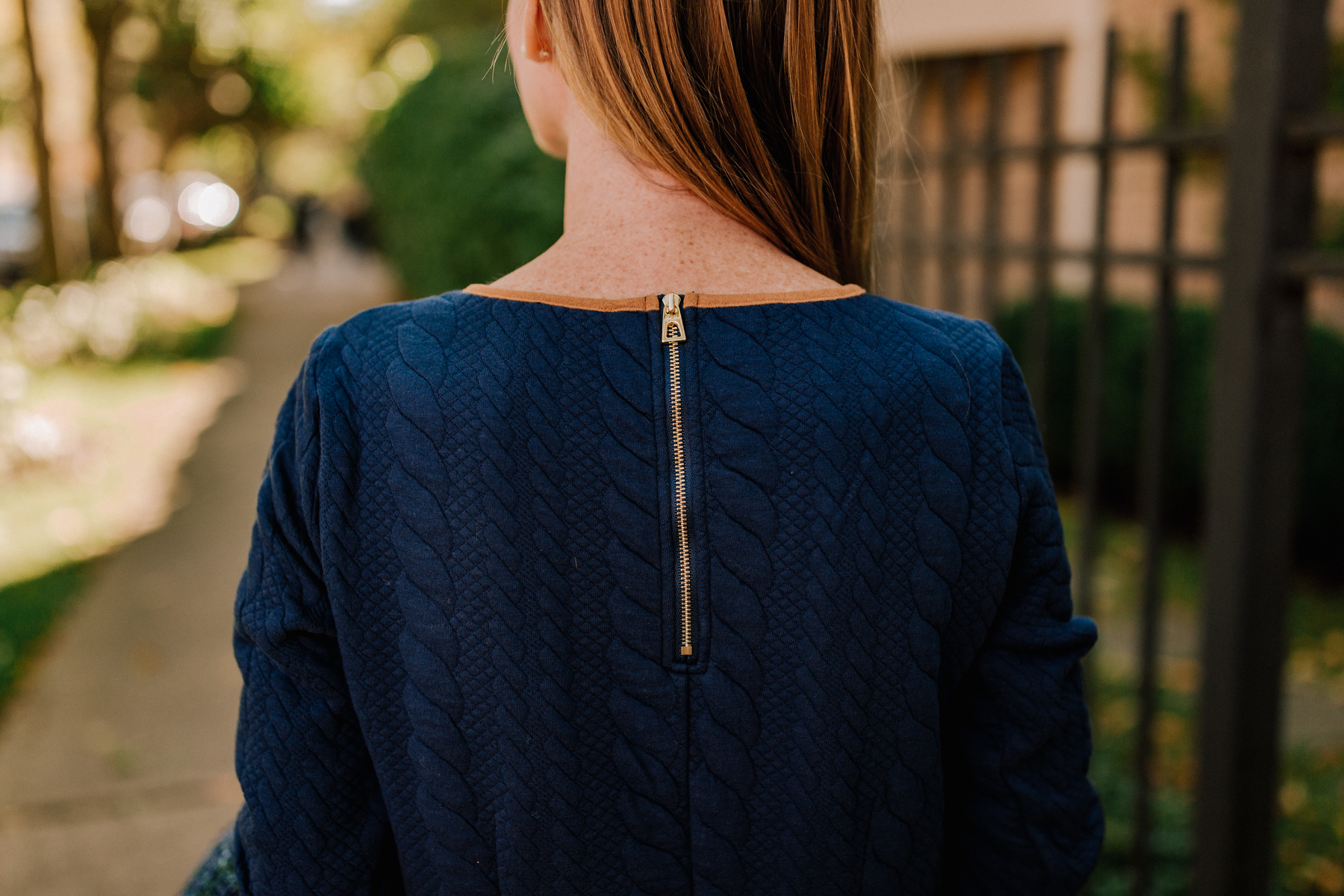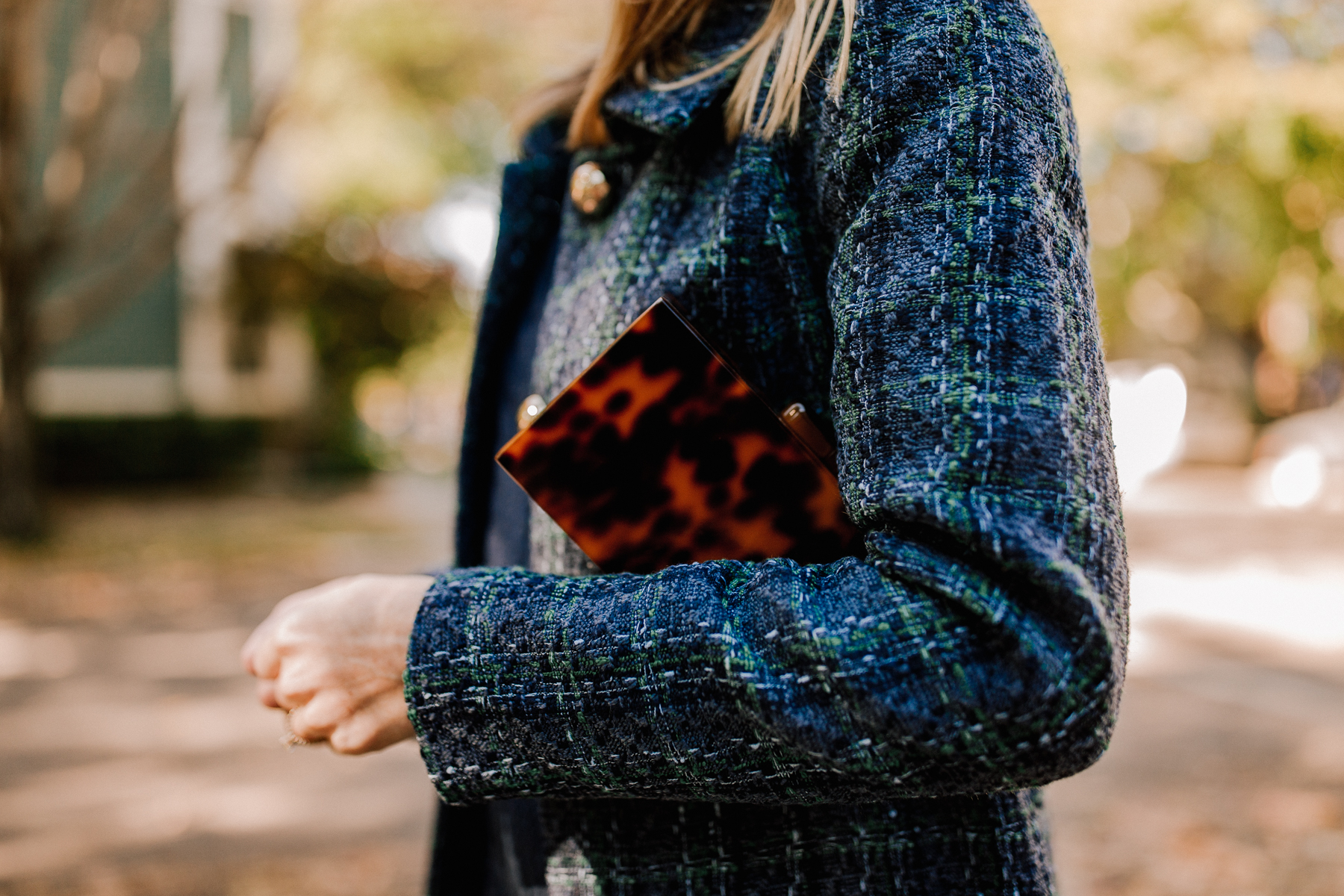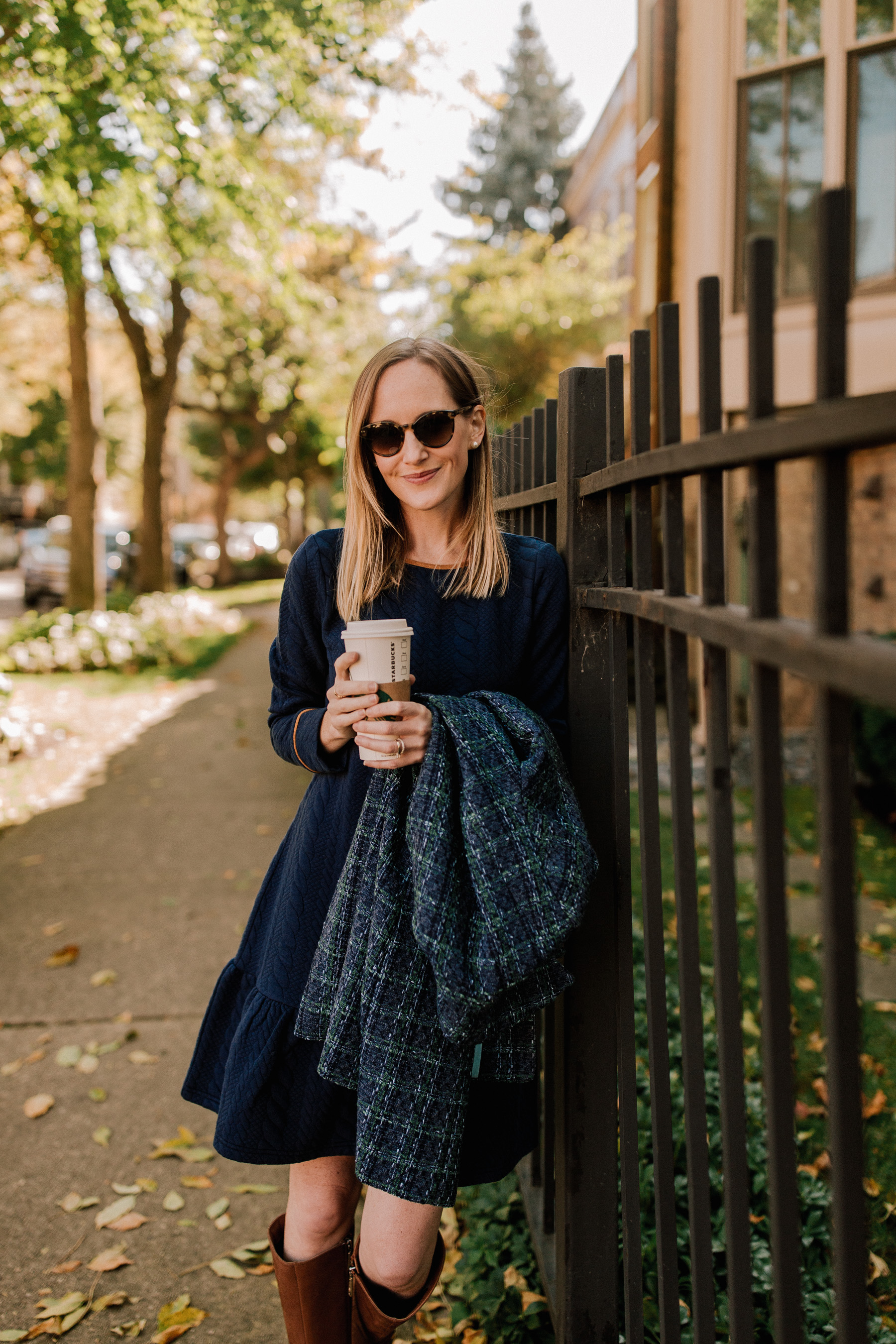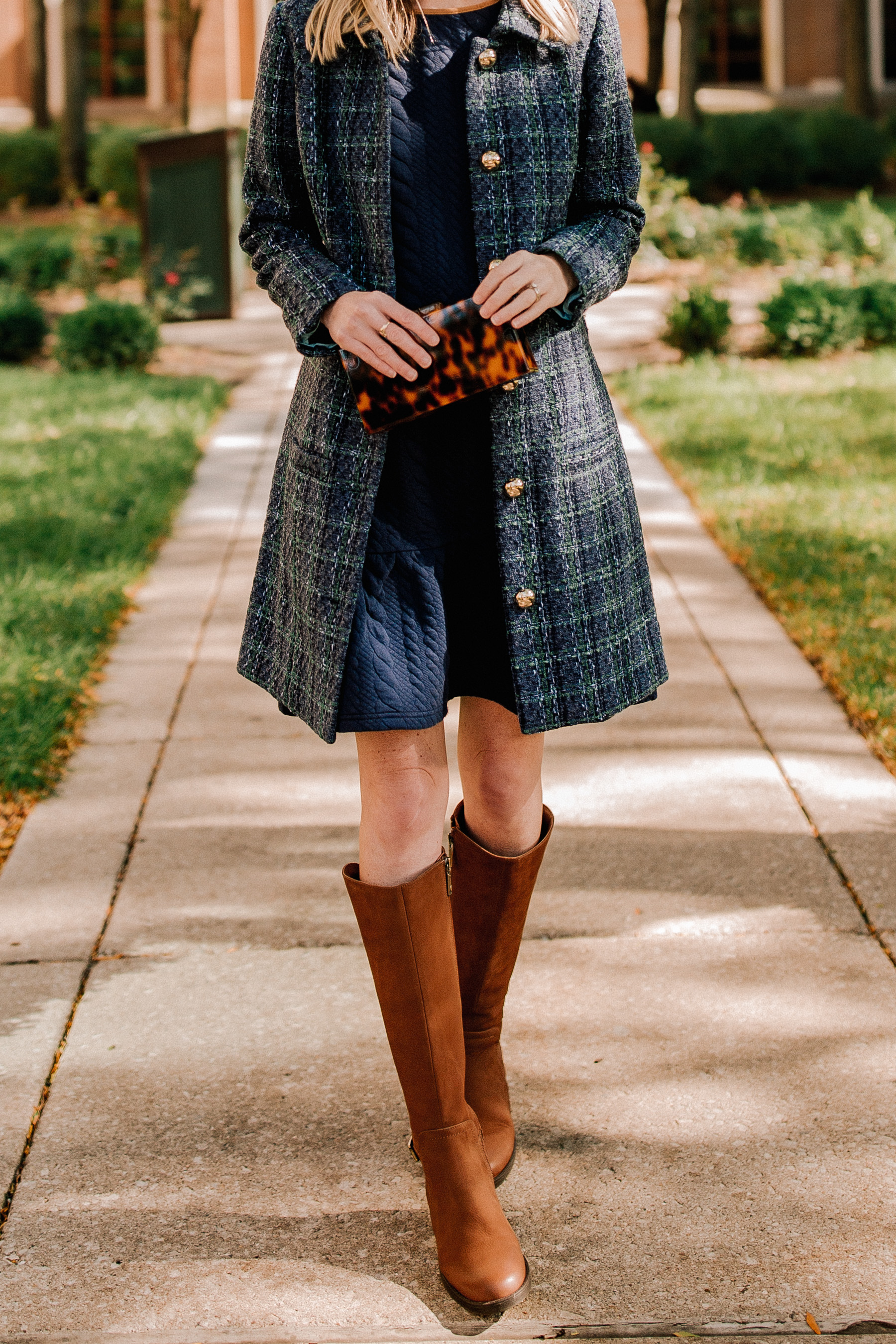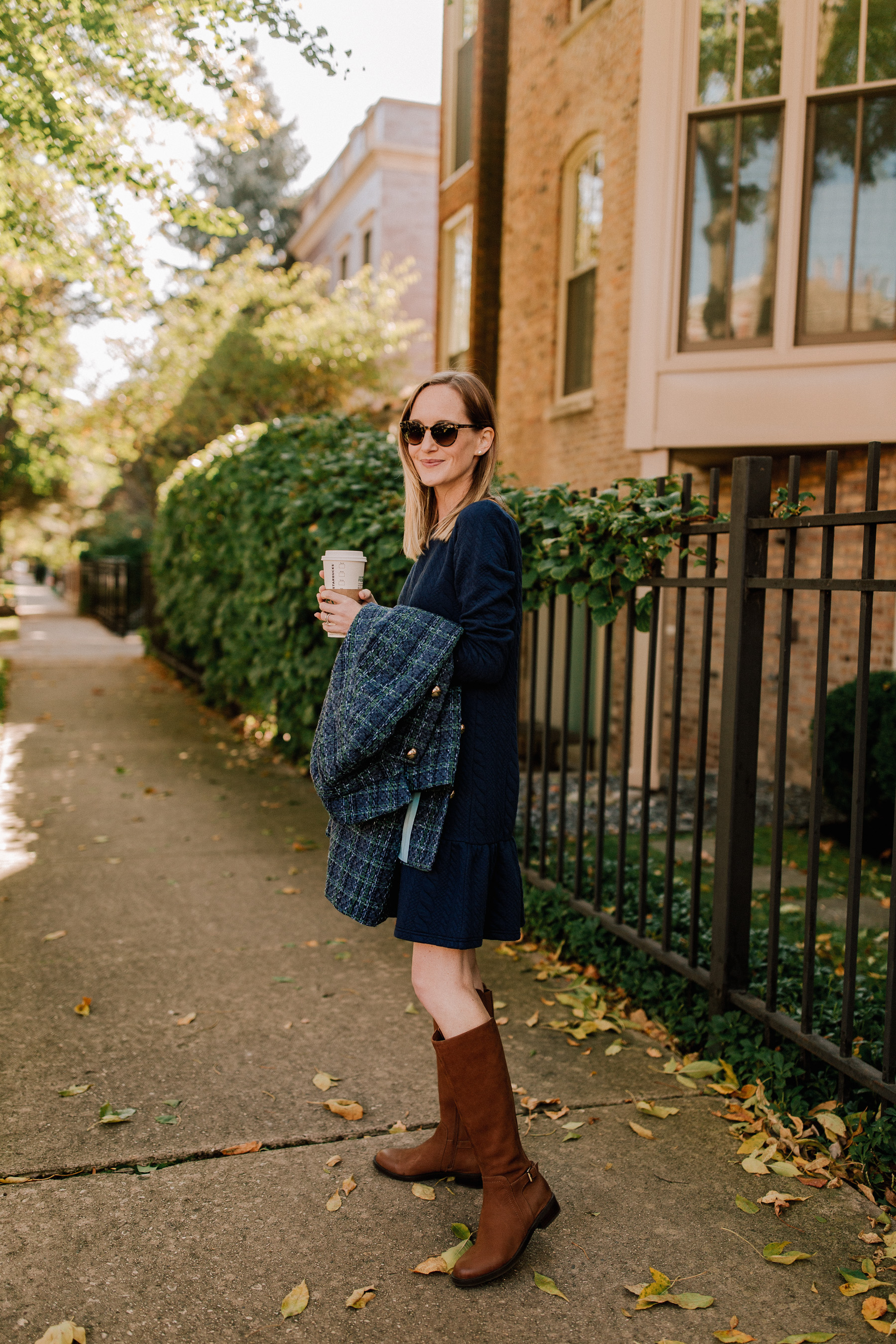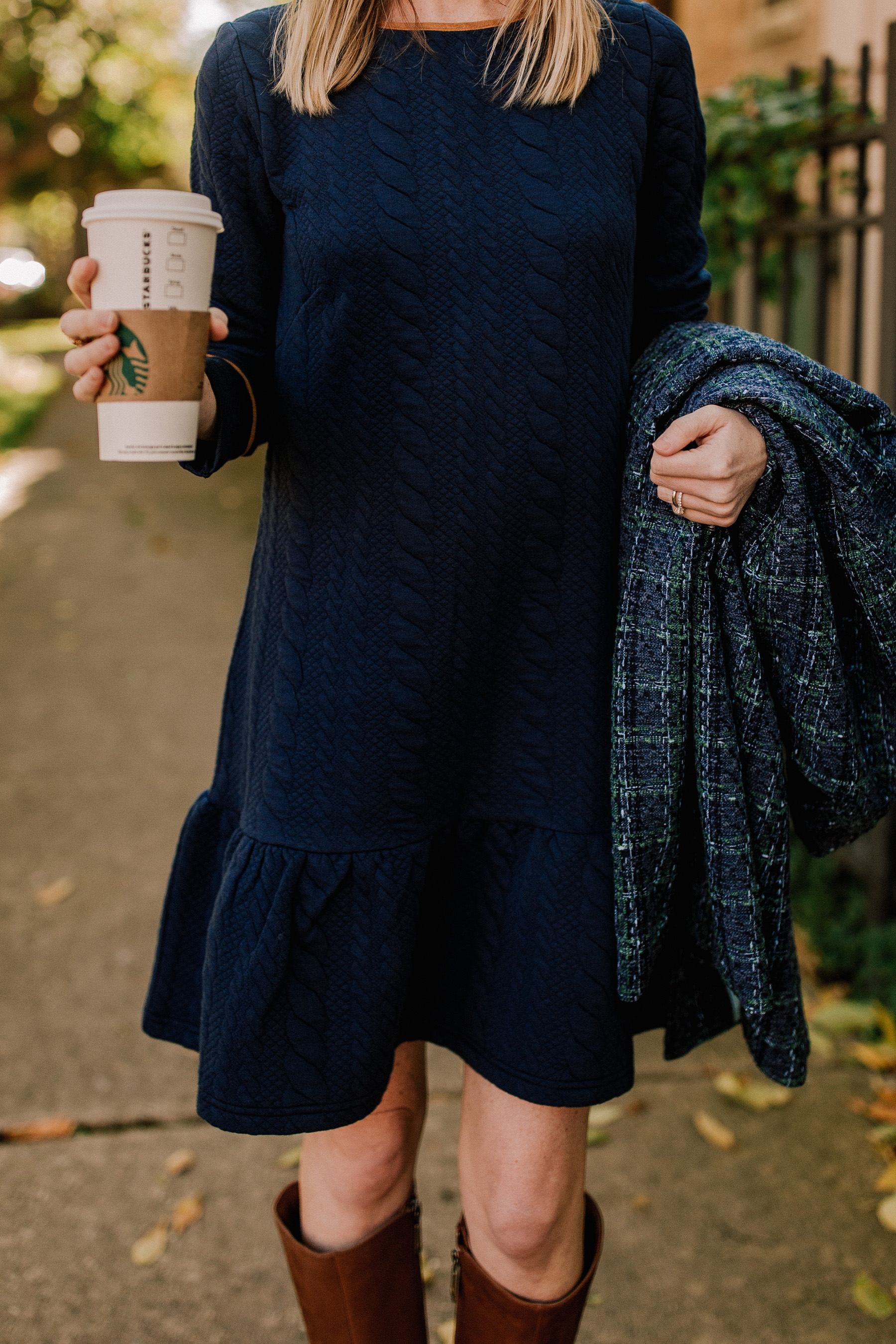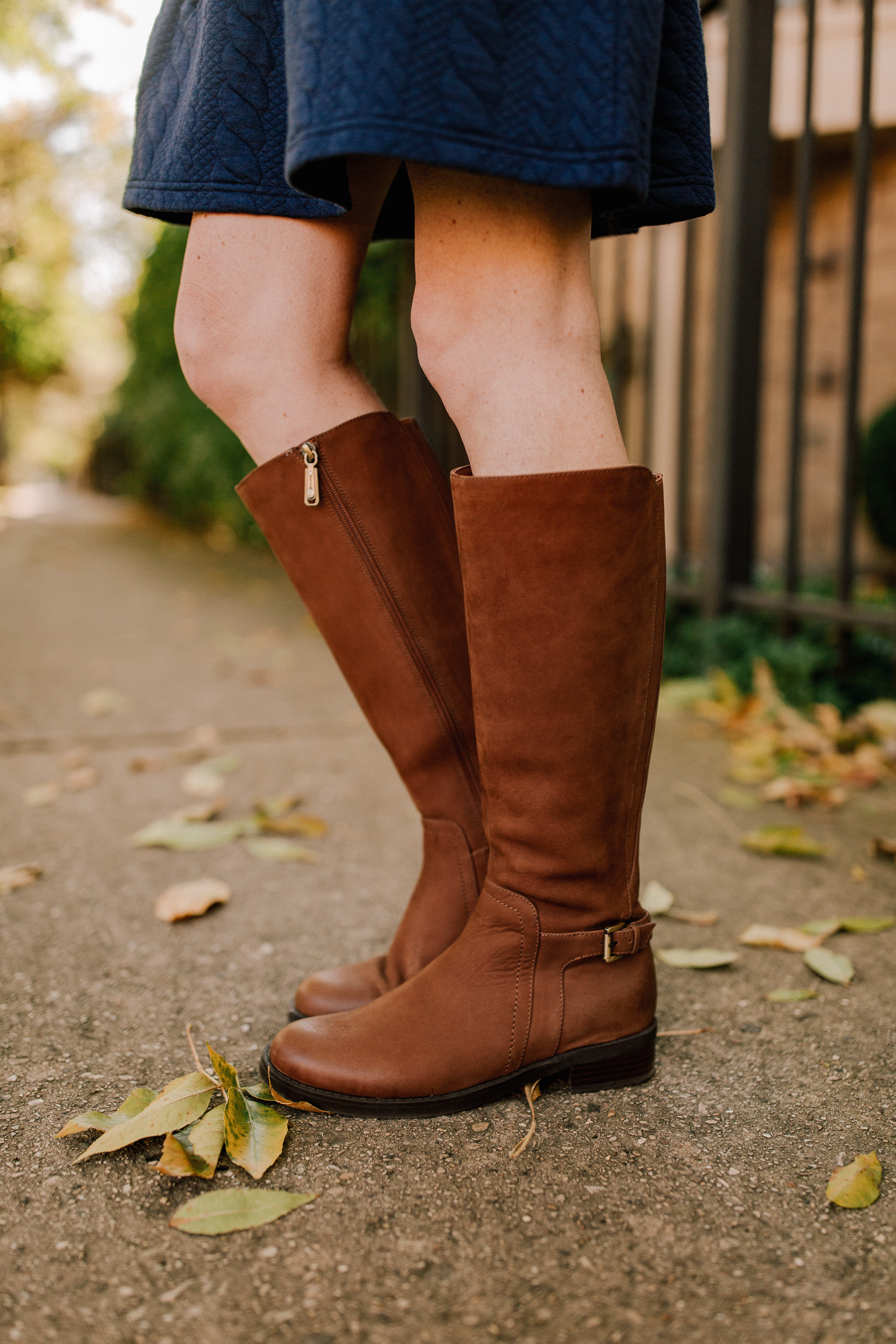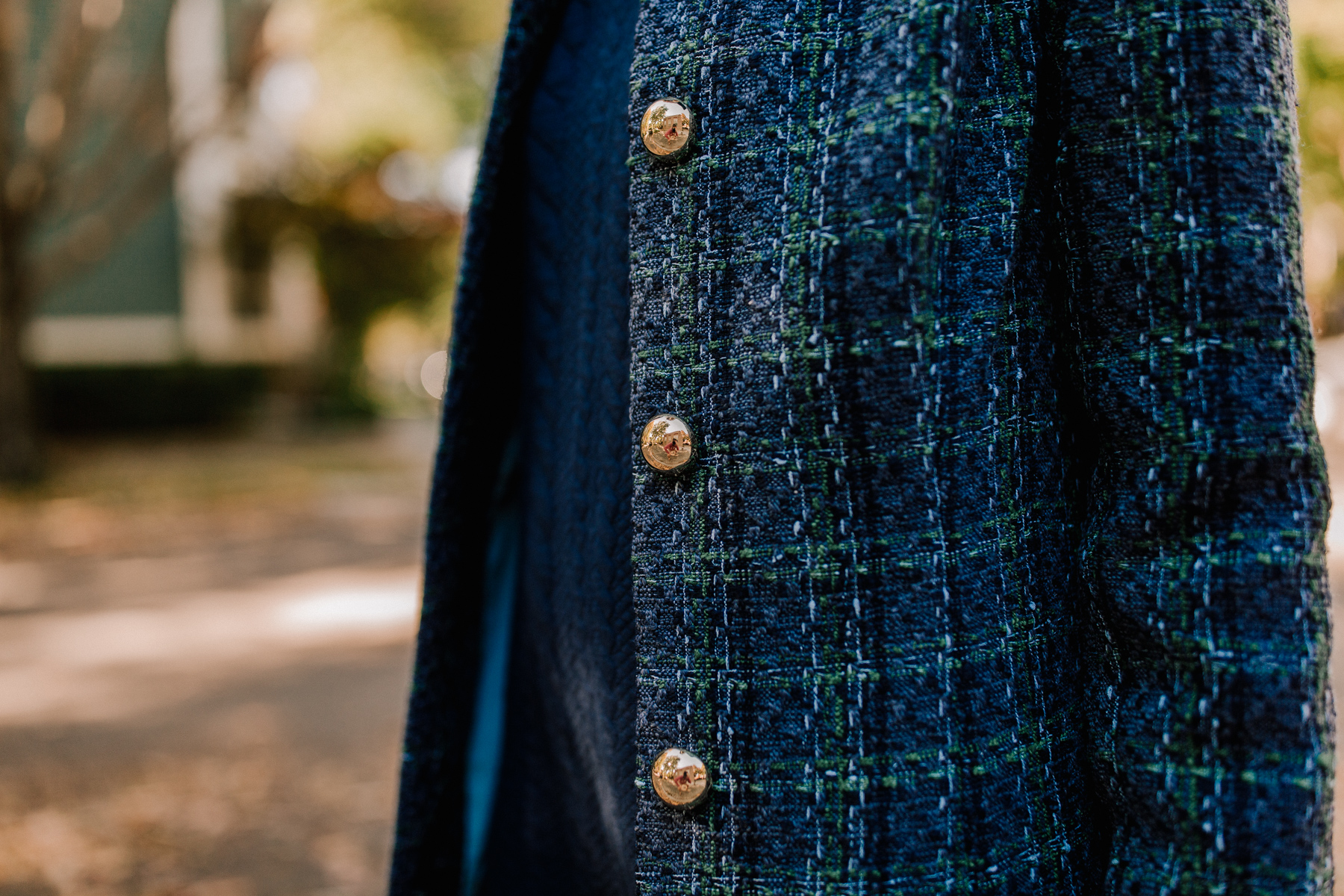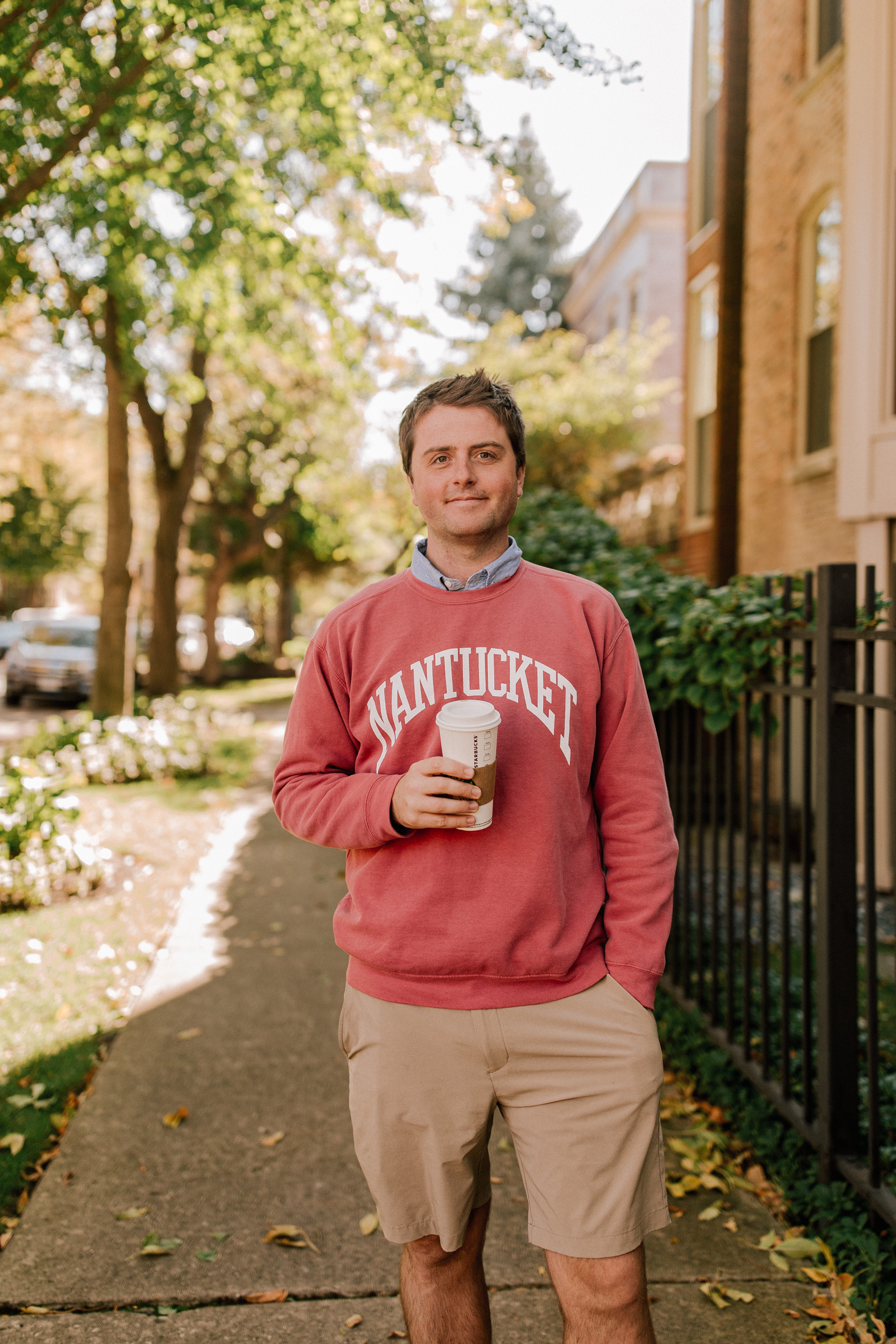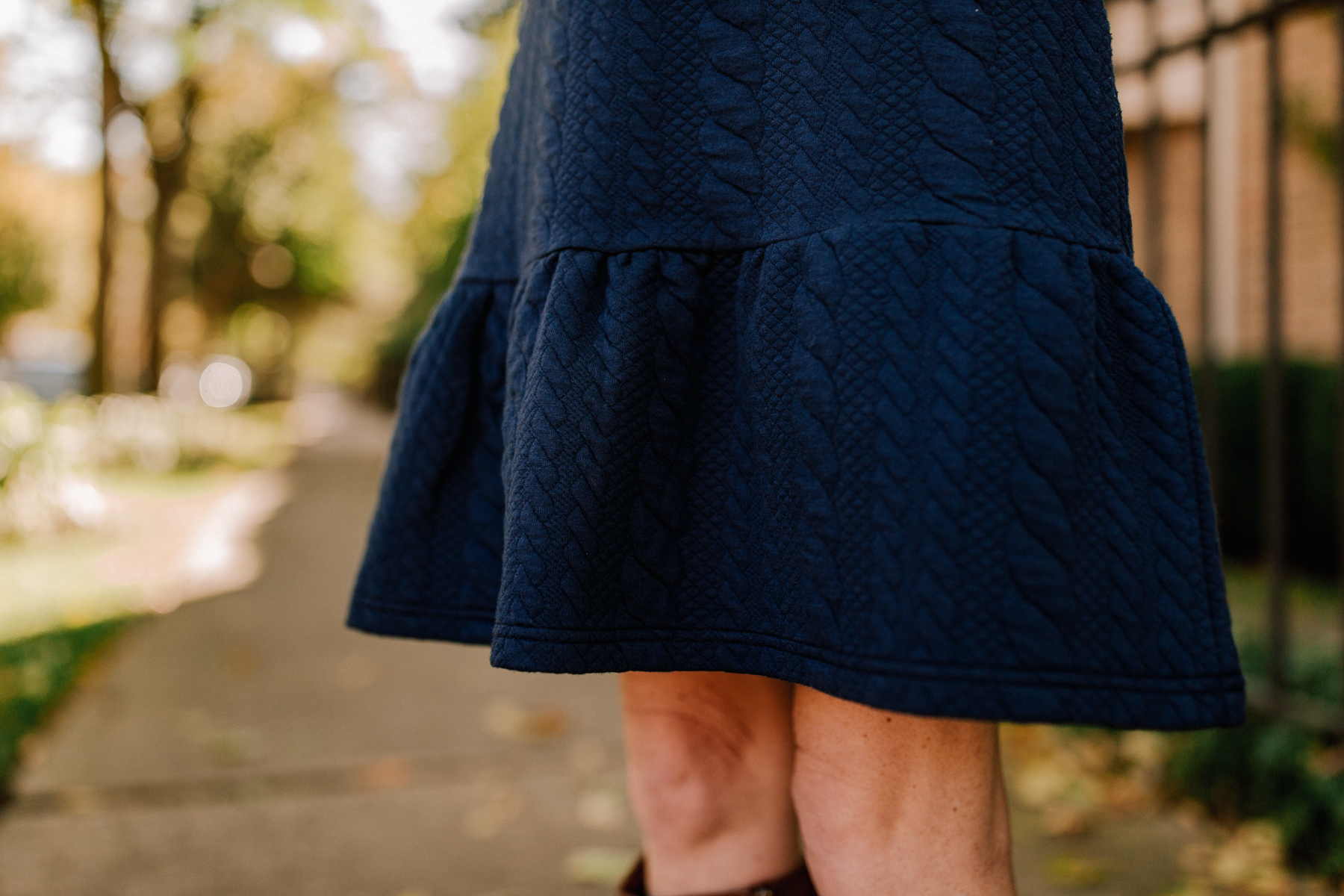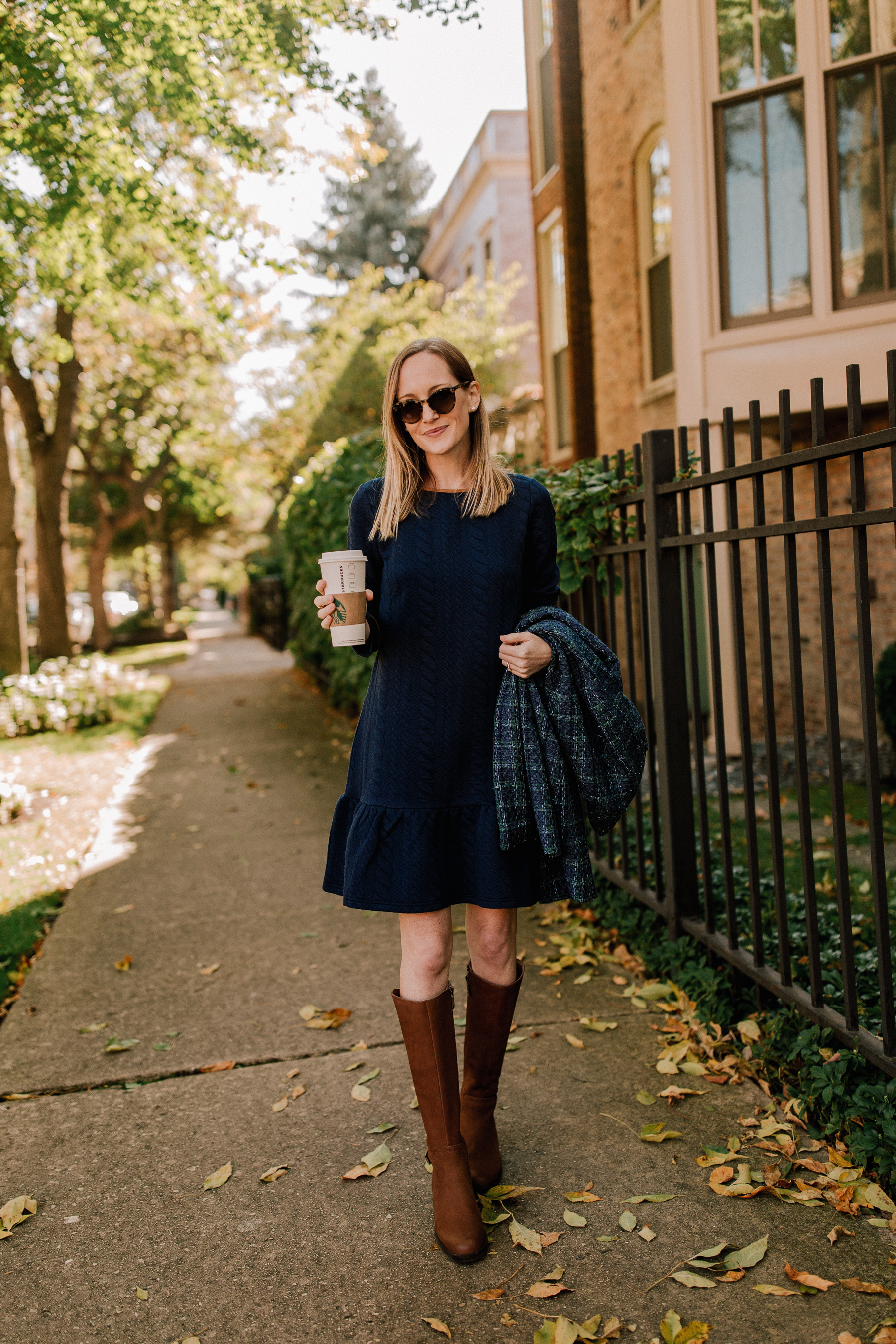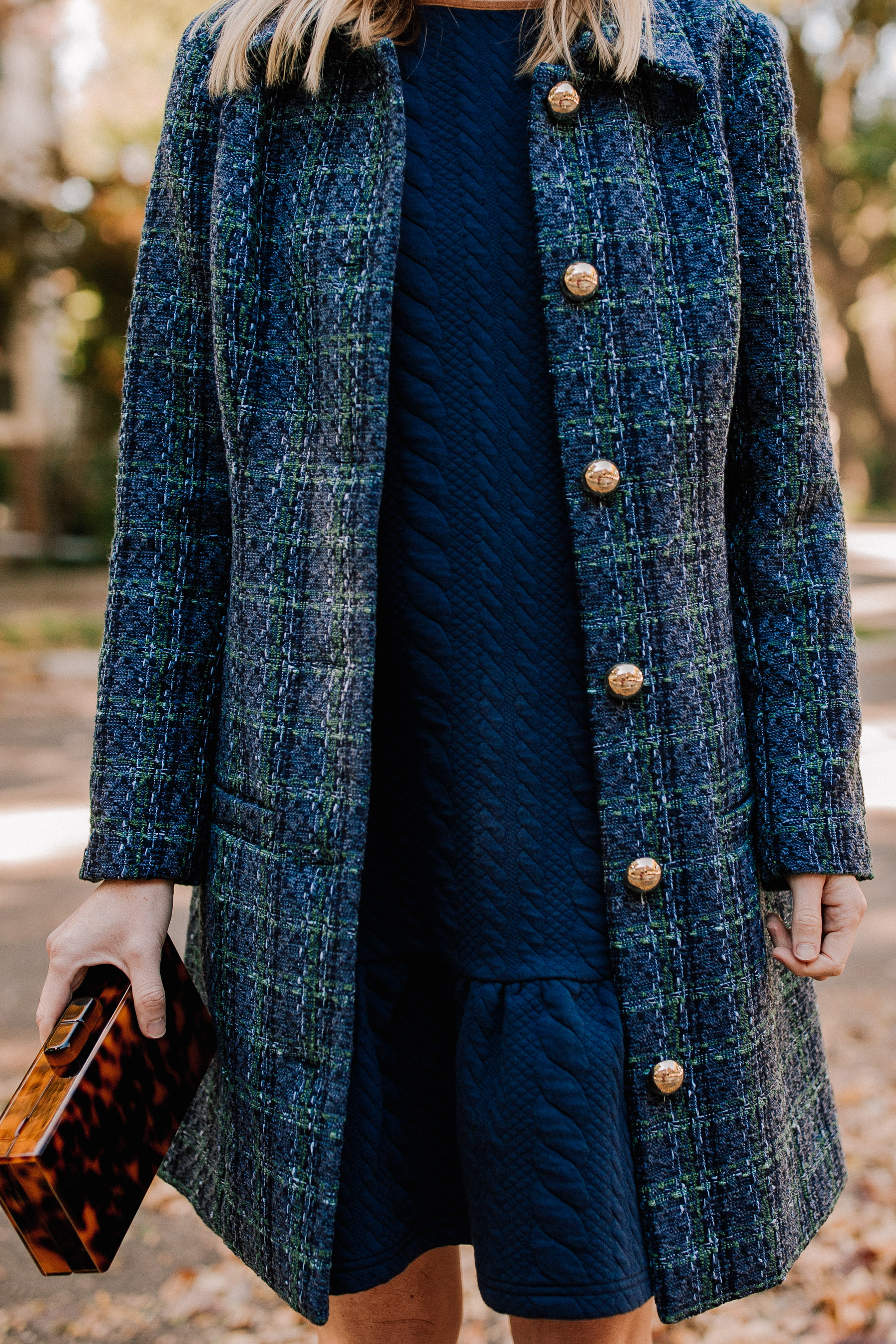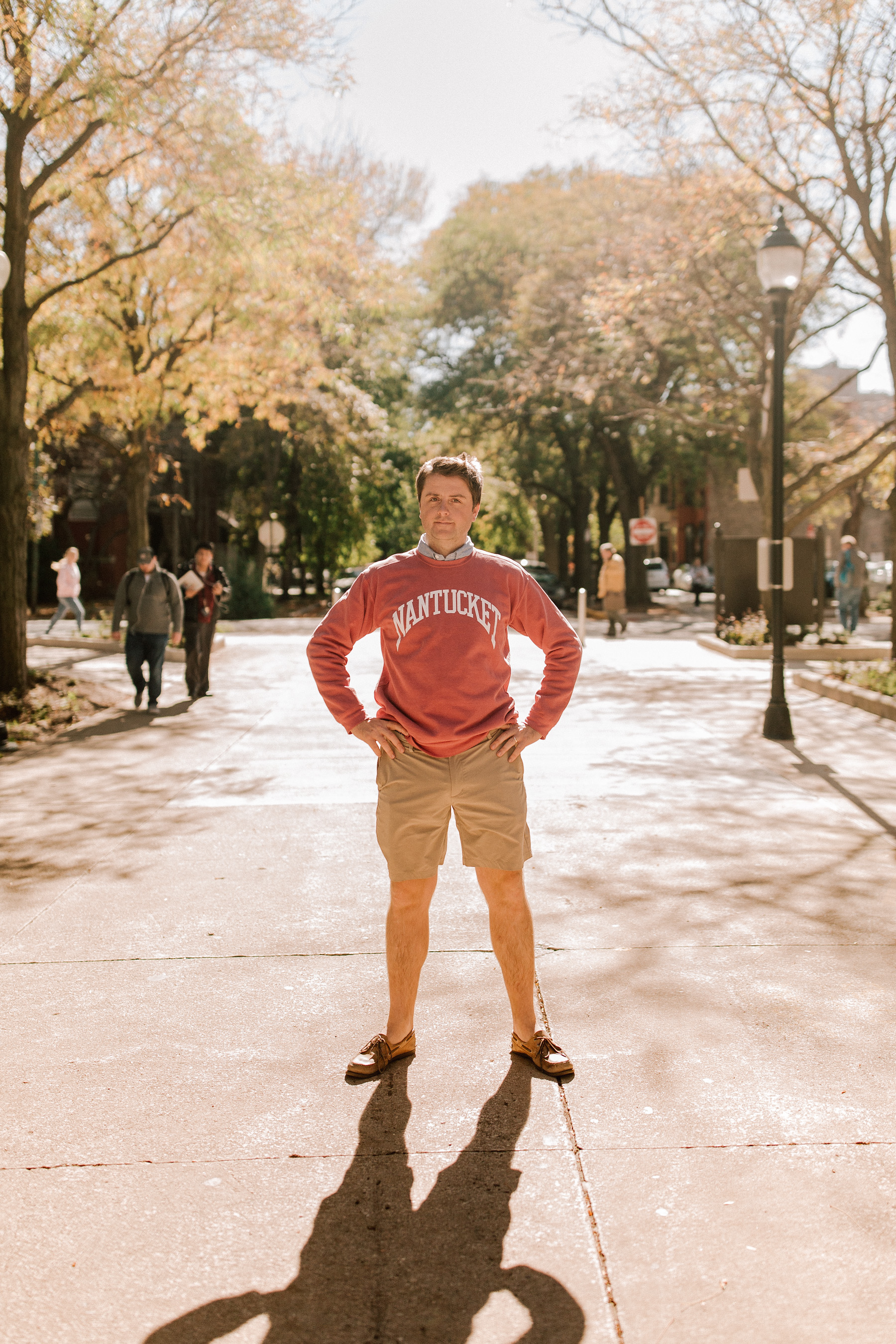 ^ Thank you, Photographer. <3
Shop the post:
Sail to Sable Navy Tweed Coat and Navy Cable-Knit Dress c/o / Waterproof Leather Boots / Tortoise Clutch