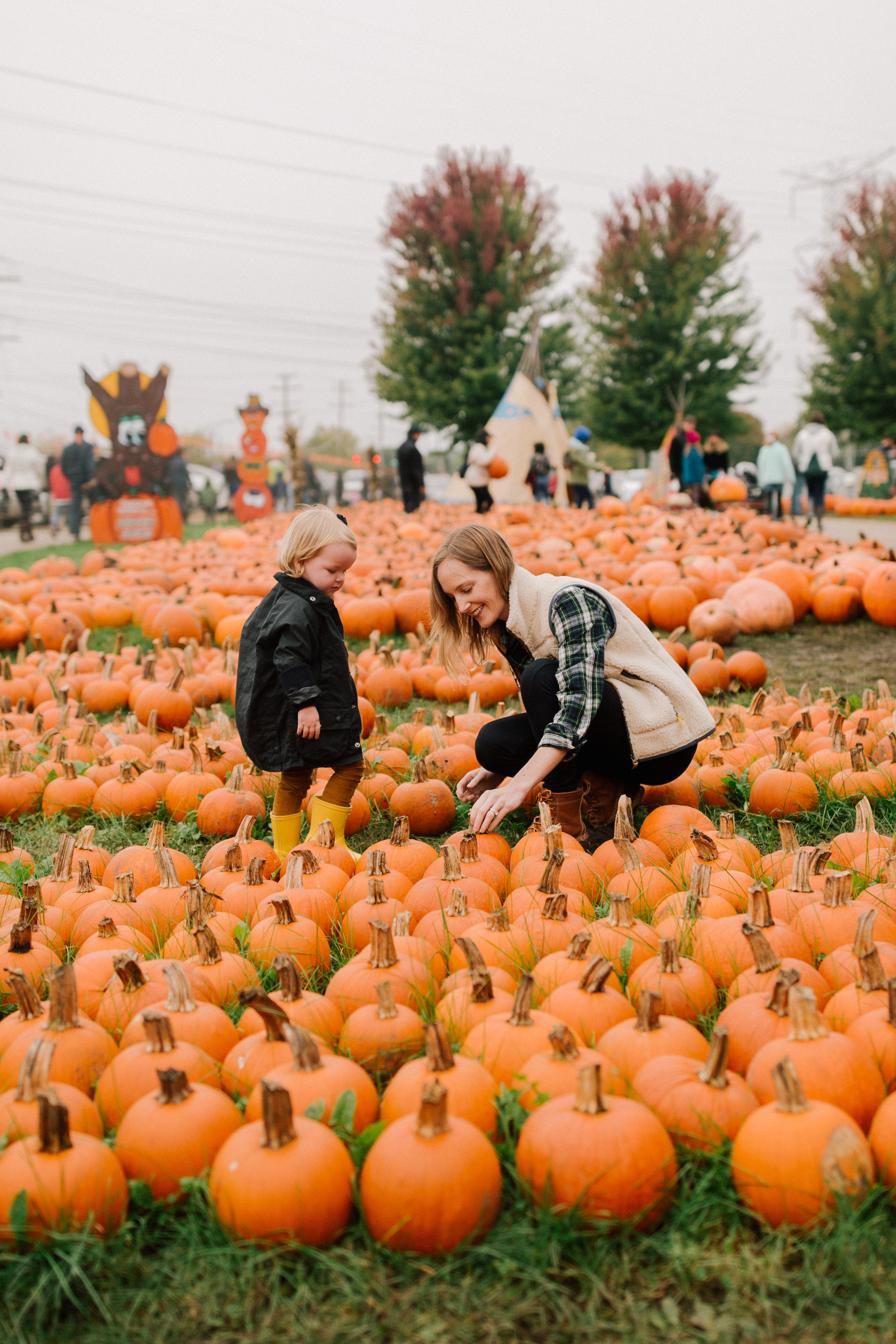 L.L.Bean Vest, Flannel Shirt and Boots (SO comfy b/c of the tumbled leather. Here's my winter pair.) / Ponte Seamed Leggings (My go-to pair!) / Emma's Sweater, Cords, Boots and Barbour Jacket / Mitch's Flannel Shirt and Similar Barbour Jacket (Here's mine!)
Mitch here!
Kelly can't drive. To be fair, she technically has a license… but for the safety of Chicago residents, she shouldn't. While I love her to death, Kelly behind the wheel is like the T-Rex from Jurassic Park emerging from the brush. There's mass destruction, everyone runs away, she can't see anything, and she has very small arms. It's not her fault, though. She moved to the city right after college, so the last time she drove on a regular basis was in 2006. (Fun fact: contrary to everything I just said, Kelly is excellent with manual cars. Back in New York, she learned how to drive stick in no more than five minutes, and drove our roommate's manual car up and down the FDR on her way to the Bronx for several weeks while I had jury duty. Got her back in an automatic and was a disaster again. It doesn't make sense.)
Similarly, I drive like an 80-year-old man, and have the worst luck when it comes to Waze and Google Maps. No matter what I do, I always seem to choose the wrong route, and it takes us 45 minutes to get somewhere 15 minutes away. I'm seriously considering making George Costanza decisions from here on out.
Anyway, this was a longwinded introduction, but the point is that the Larkin Family doesn't drive very often. We get into the car maybe twice per week. We simply gravitate to walking or taking the subway when we have Emma with us… and when it's just Kelly and me, we Uber. Because of this, we've flirted with the idea of ditching the car all together. We could take the money we allocate to our "car budget"–state registration, city stickers, parking, maintenance, tickets, gas, insurance, etc.–and apply it to ride share trips and grocery delivery services.
But we're just not willing to give up our little Prius. (Which, come to think about, I currently can't find. When did I use it last? What street is it parked on?) Of course, it's good to have in case of emergencies. And we use it for day trips, hauling work stuff around, transporting groceries, and getting to the lake house. It's a really nice convenience–especially since the car isn't worth anything, can last a ridiculously long time on what little gas it takes, and doesn't require much maintenance.
But car insurance! Oy. I mean, I understand the legal need for cars to be insured, but for the most part, mine just sits there on the side of the road covered in filth. Why should I pay the same insurance fee as everyone else? It doesn't take a talking lizard on TV to tell you that something's off here.
Metromile solved this whole car insurance mess for us, and it's made me feel a whole lot less guilty about keeping a car we don't use that often. It's the perfect mix of all my favorite stuff: saving money, family safety, and techy wizardry. Some people just don't like lighting $700 on fire every year for no reason.
So how do they do it?! After signing up, Metromile sends you a small device, "the Pulse," which plugs into your car's onboard diagnostic (OBDII) port. Don't worry. If you're worried, your car totally has an OBDII port; you're simply not using it. The device tracks your mileage, and you only pay for the miles you drive. It also provides you with helpful little tidbits like where you parked. It does not, however, spy on your driving habits–which is good, because I insured Kelly on this plan. ;)
And I know what you're thinking. Signing up for car insurance is super confusing and you'd rather not bother. Well, I'm here to tell you it took about 10 minutes for me to sign up with Metromile on their awesome website. They've boiled the whole process down to a few simple and easy-to-understand steps. In total, it took 10 minutes to switch. And get this! I used to pay $70/month for my junky old plan, and now I pay around $17/month and $0.02/per mile for significantly better coverage. (Btw: Metromile doesn't charge you for more than 150 miles driven in a single day. So at most, you'll pay $3 for your longest driving days! This is great for us, since we do occasionally drive back to the East Coast to see Kelly's family.)
After we signed up with Metromile, the first thing we did was plan little fall family day trip. What is it about the annual pilgrimage to the pumpkin patch that's so seasonally satisfying? Is it the crisp fall air punctuated by patches of radiant fall colors? Is it the draw of the scenic countryside pulling us from our normal cement backdrop? Or is it… the doughnuts? Whatever it is, we gassed up the Prius for the first time in three months, and hit the road.
I drove the family up the North Shore of Chicago for about an hour and a half (due to some crappy recommendations from Waze) only to find Heinz Farms closed. Luckily, Kelly and Emma were asleep in the car, and I was able to successfully reroute to Didier Farms in Lincolnshire without them noticing. The farm had something for everyone. Emma spent half an hour selecting the perfect pumpkin for each member of our family, Beale included. And Kelly bounced around the farm with her camera, loving the colors. And me? I consumed a mix of corn on the cob, donuts and apple cider. We successfully avoided toddler meltdowns the entire afternoon, and Emma hasn't stopped talking about the trip since.
Is it against to rules to do the pumpkin farm/apple orchard thing twice in a season? Because I feel like I have another trip in me. Next time around, I promise to research what farms are open on which days, and to save some doughnuts for my wife and kid.
Mitch. OUT!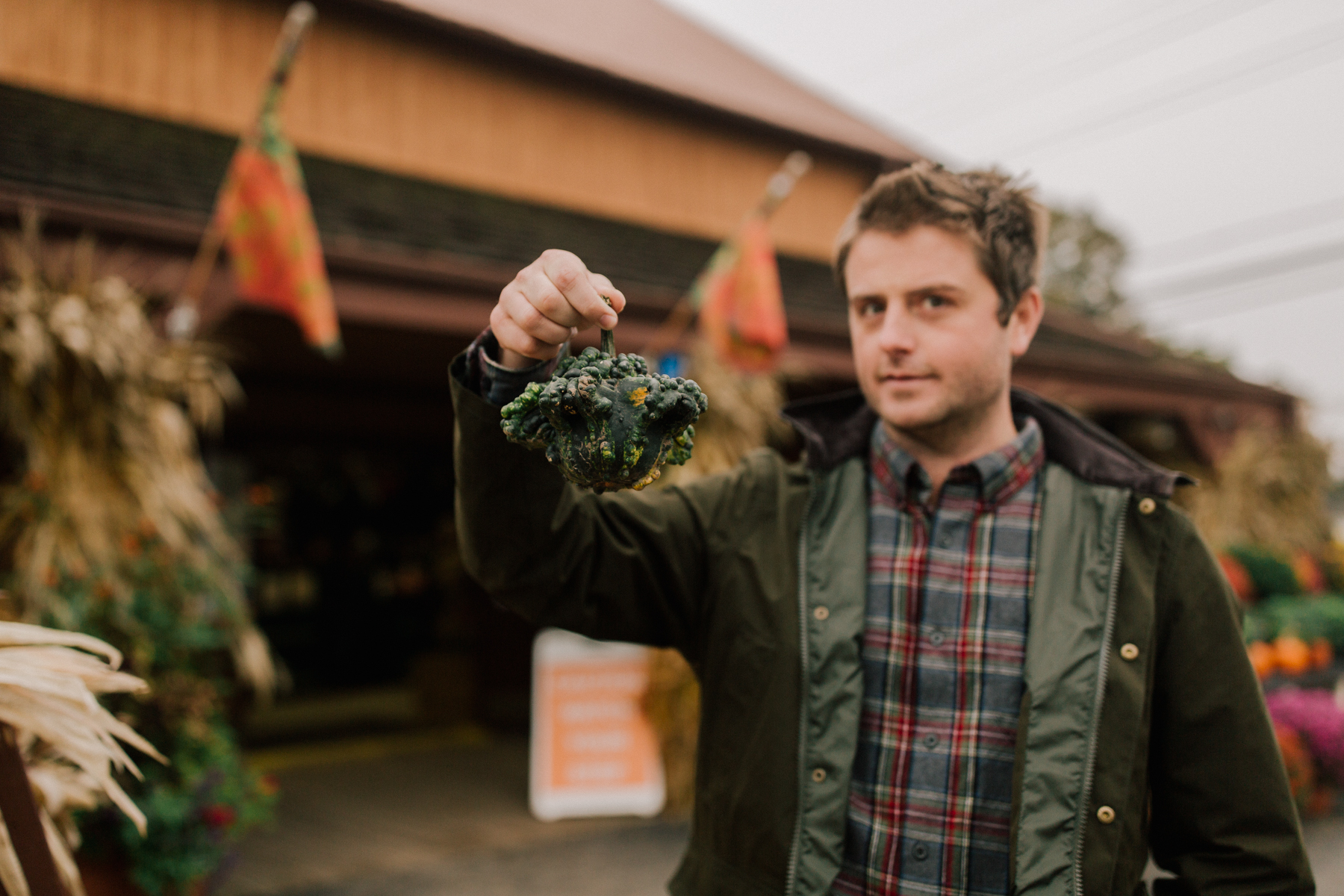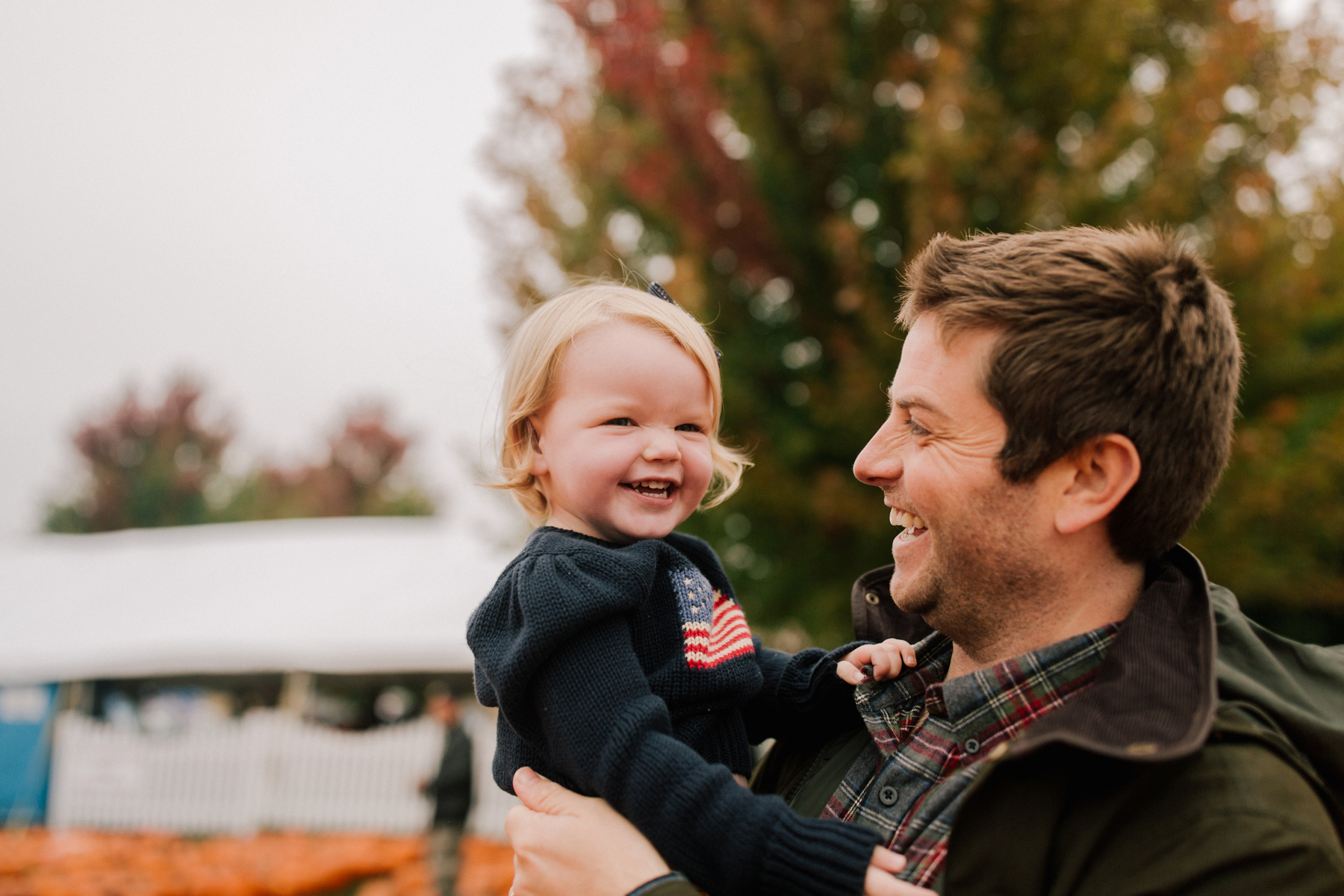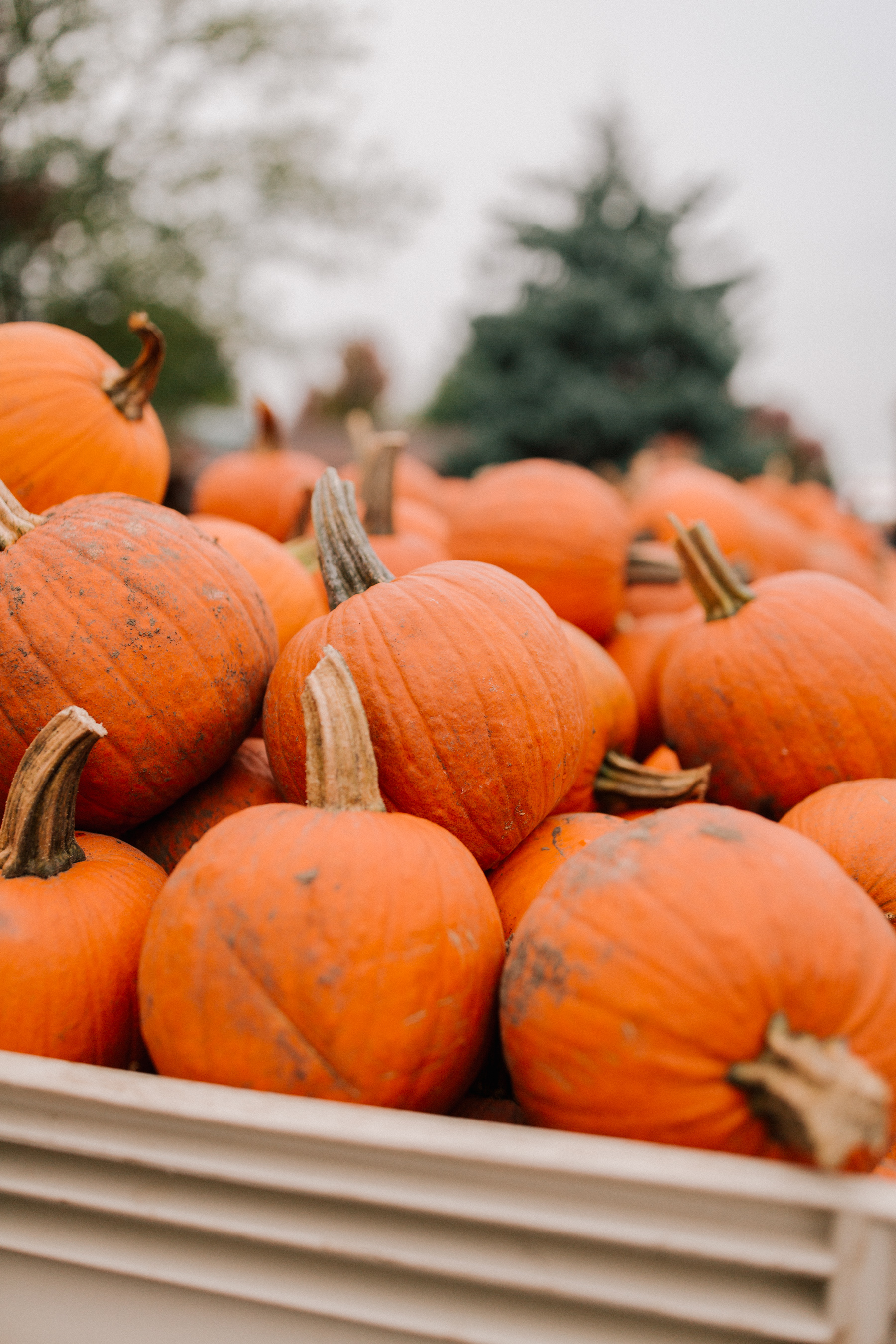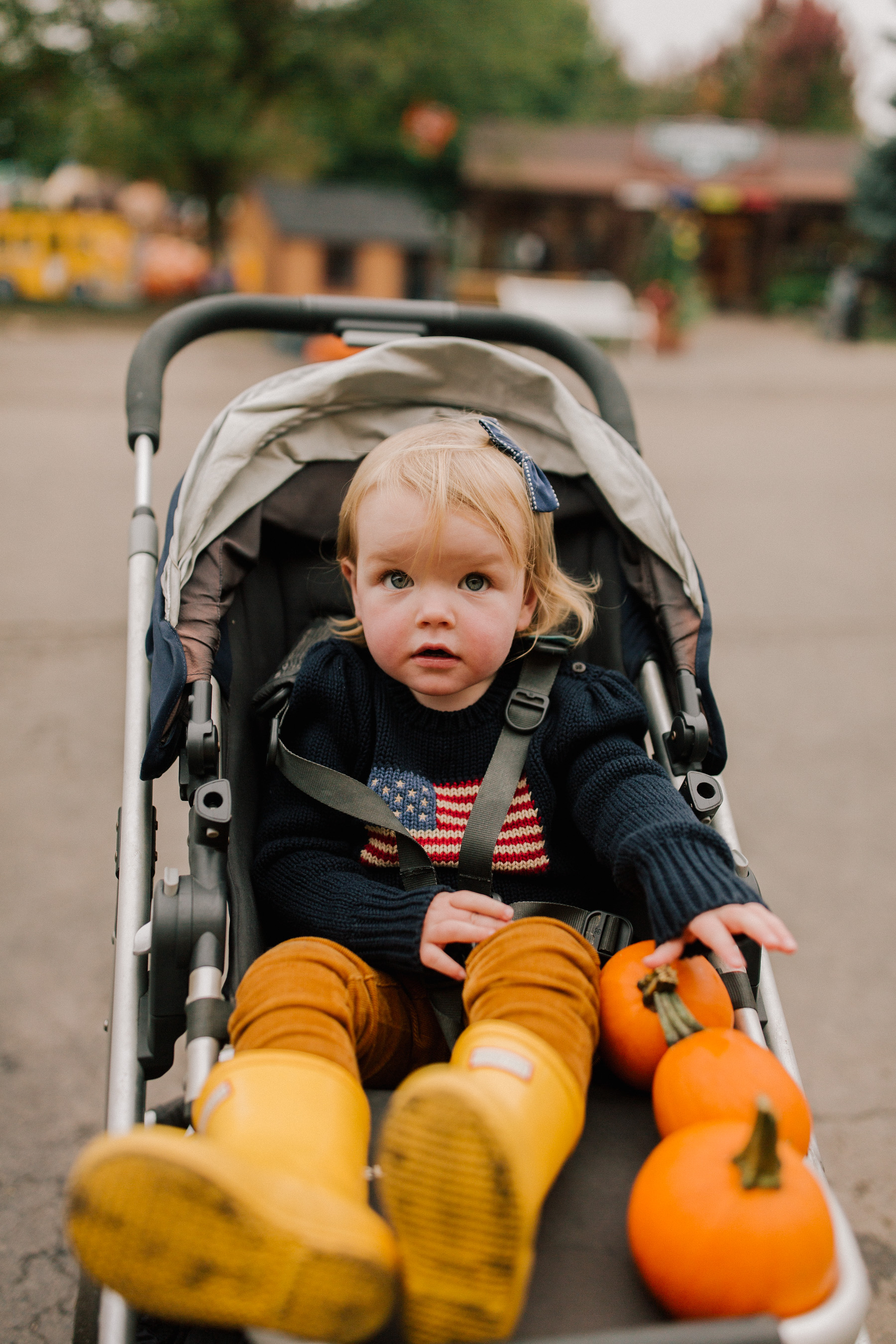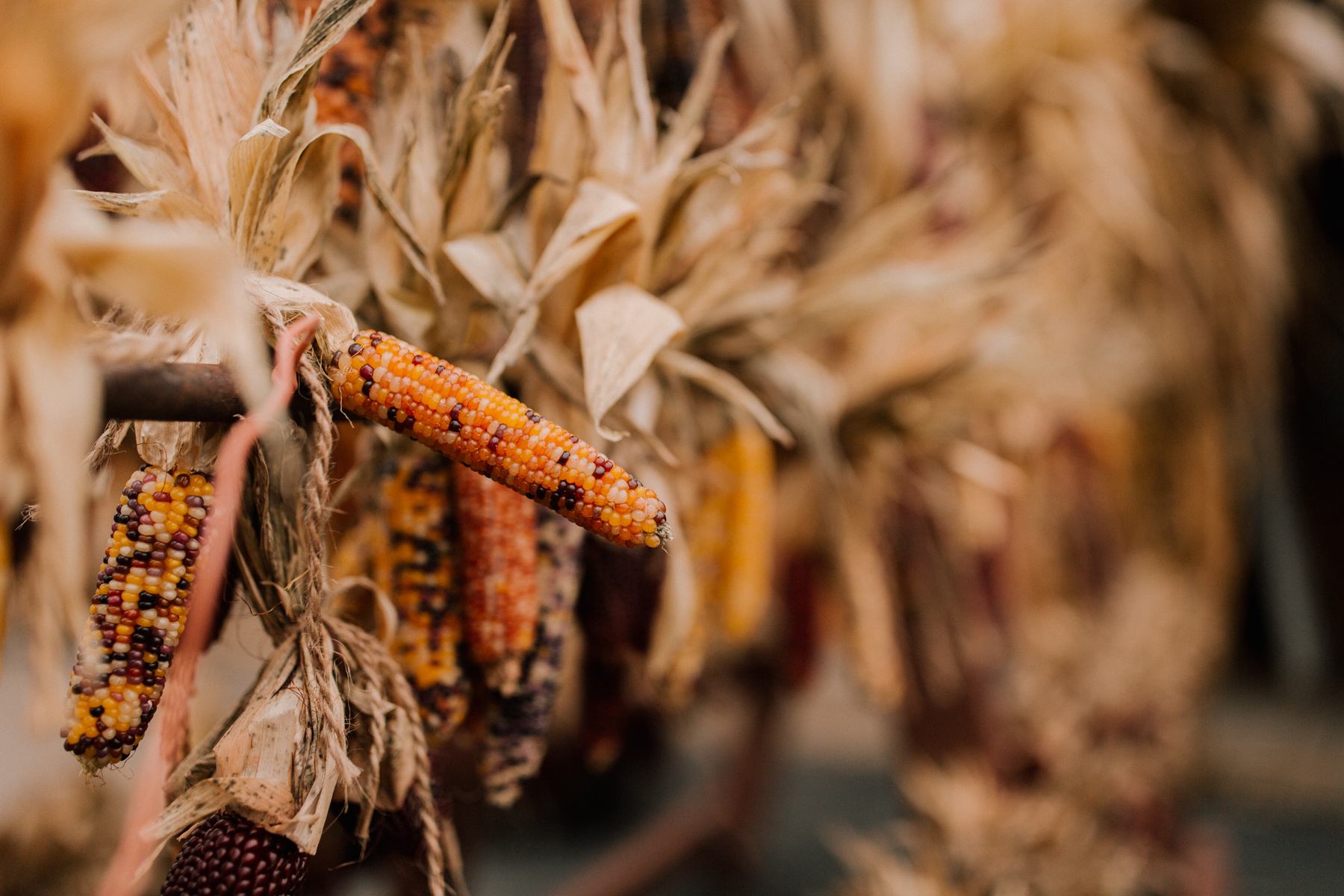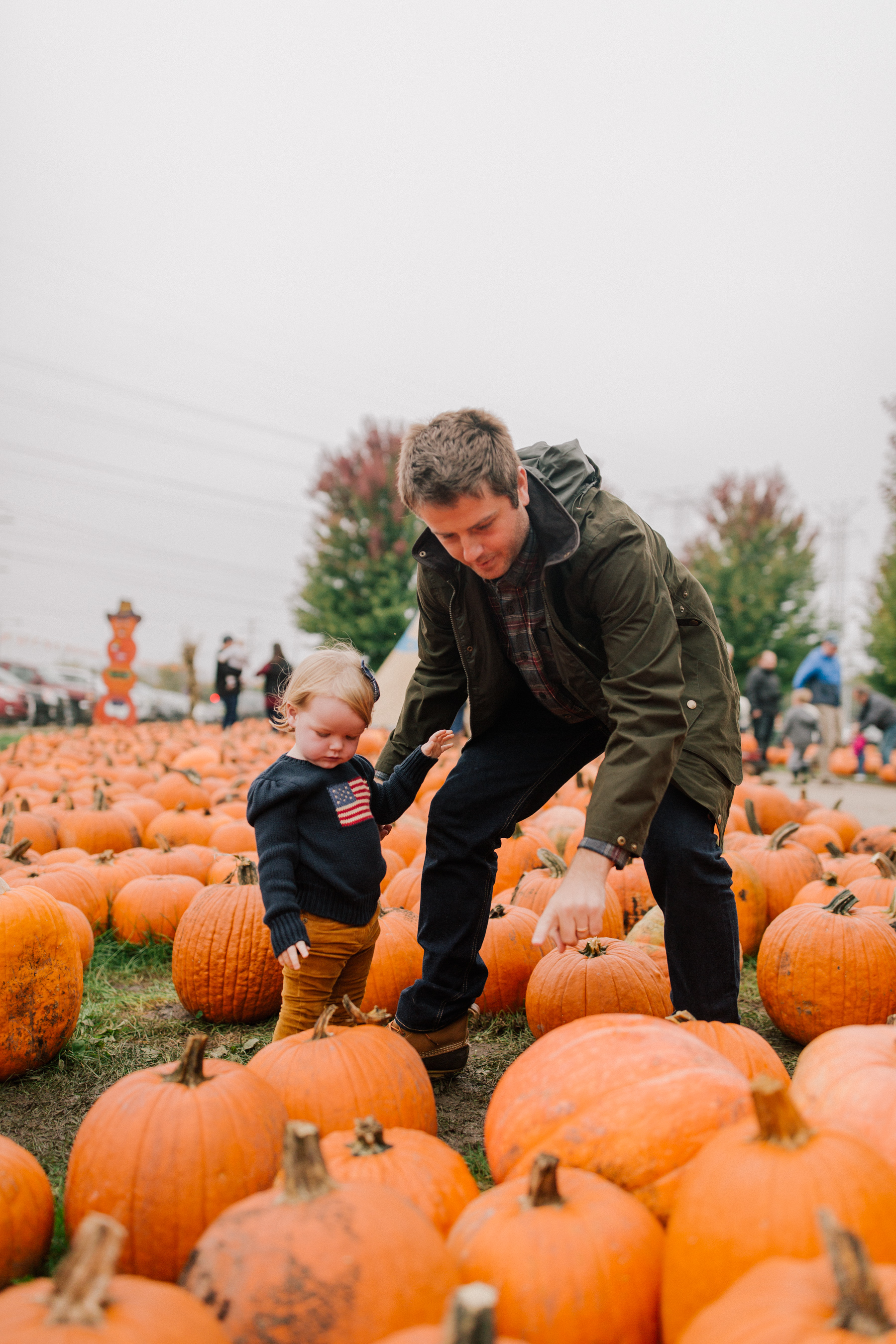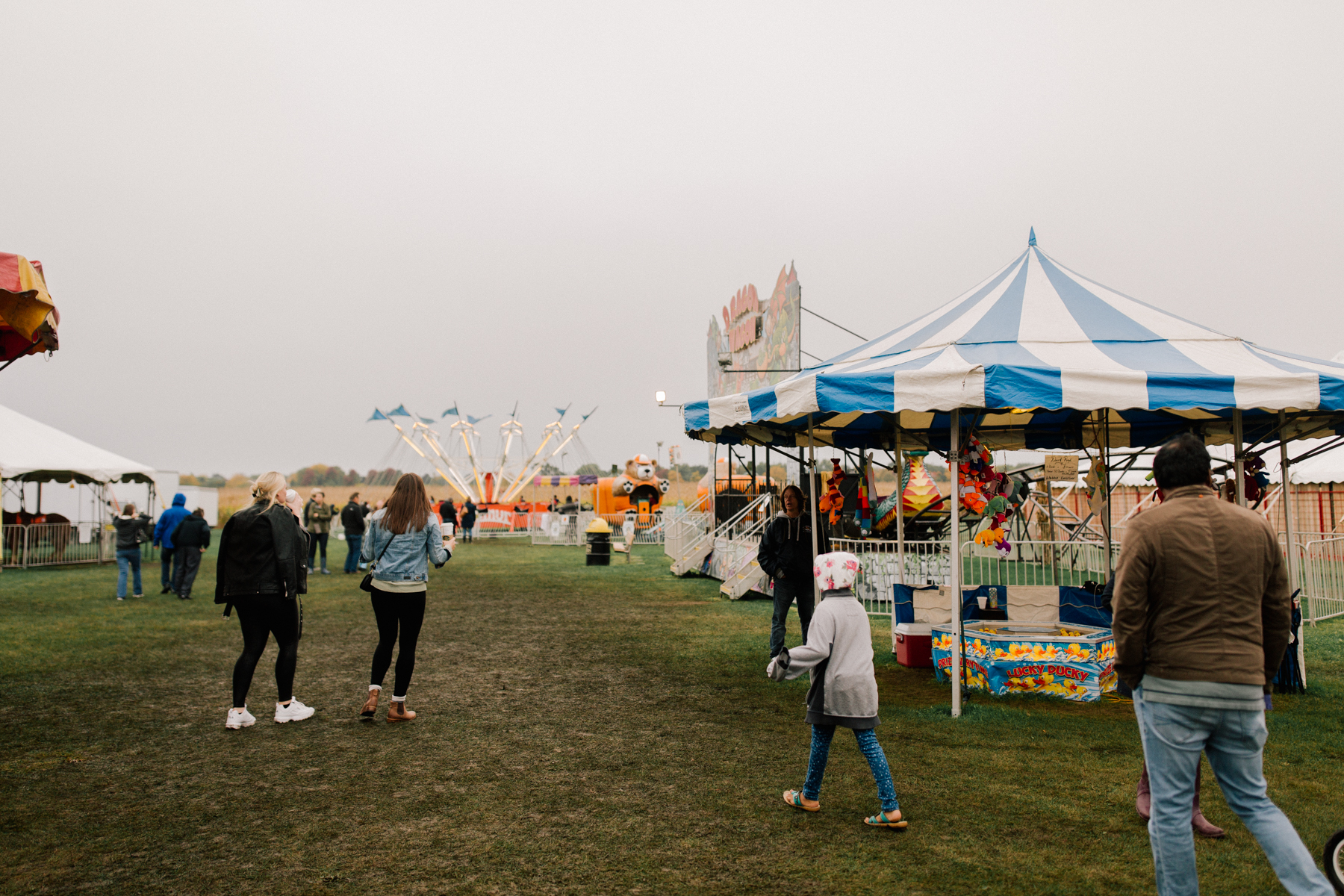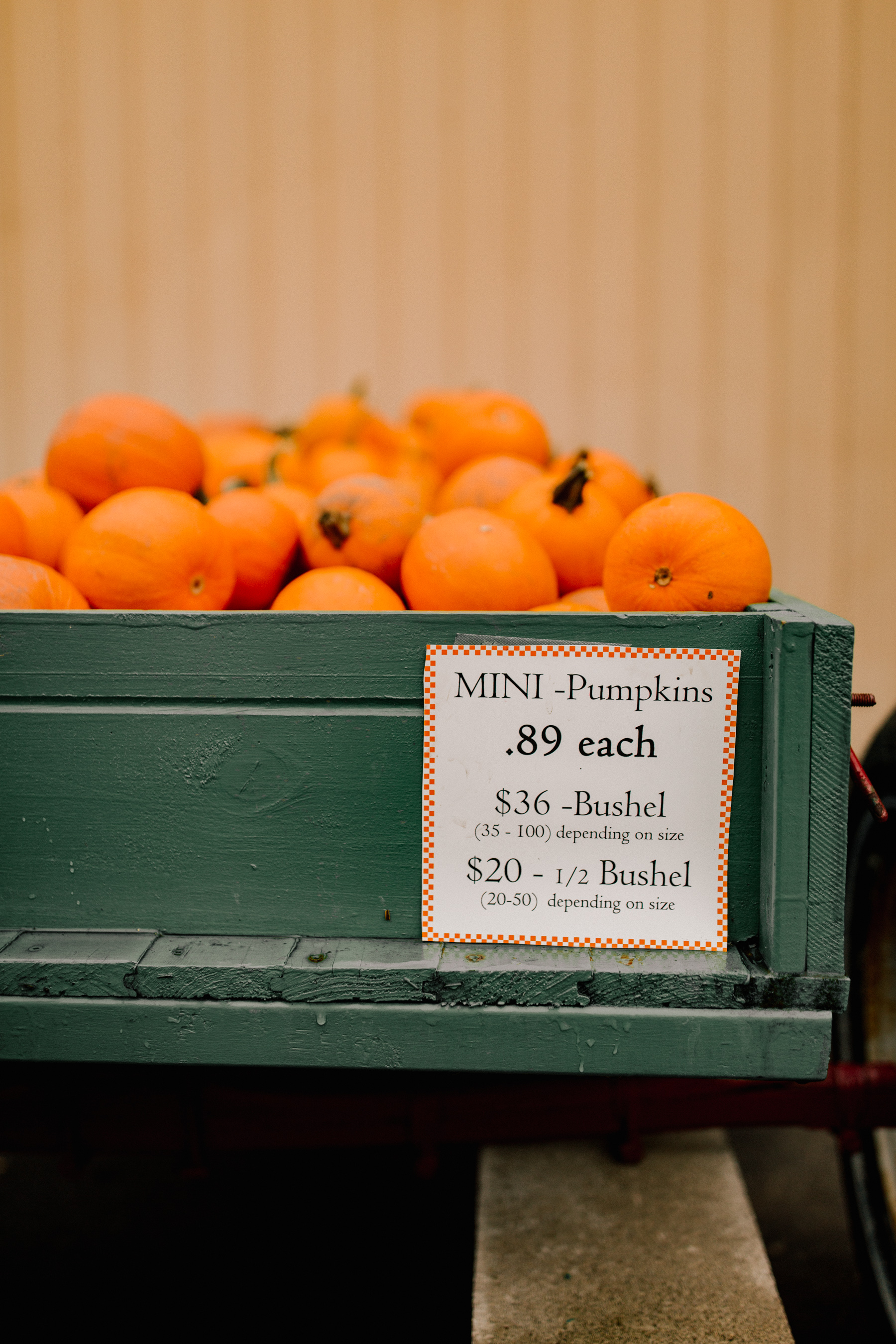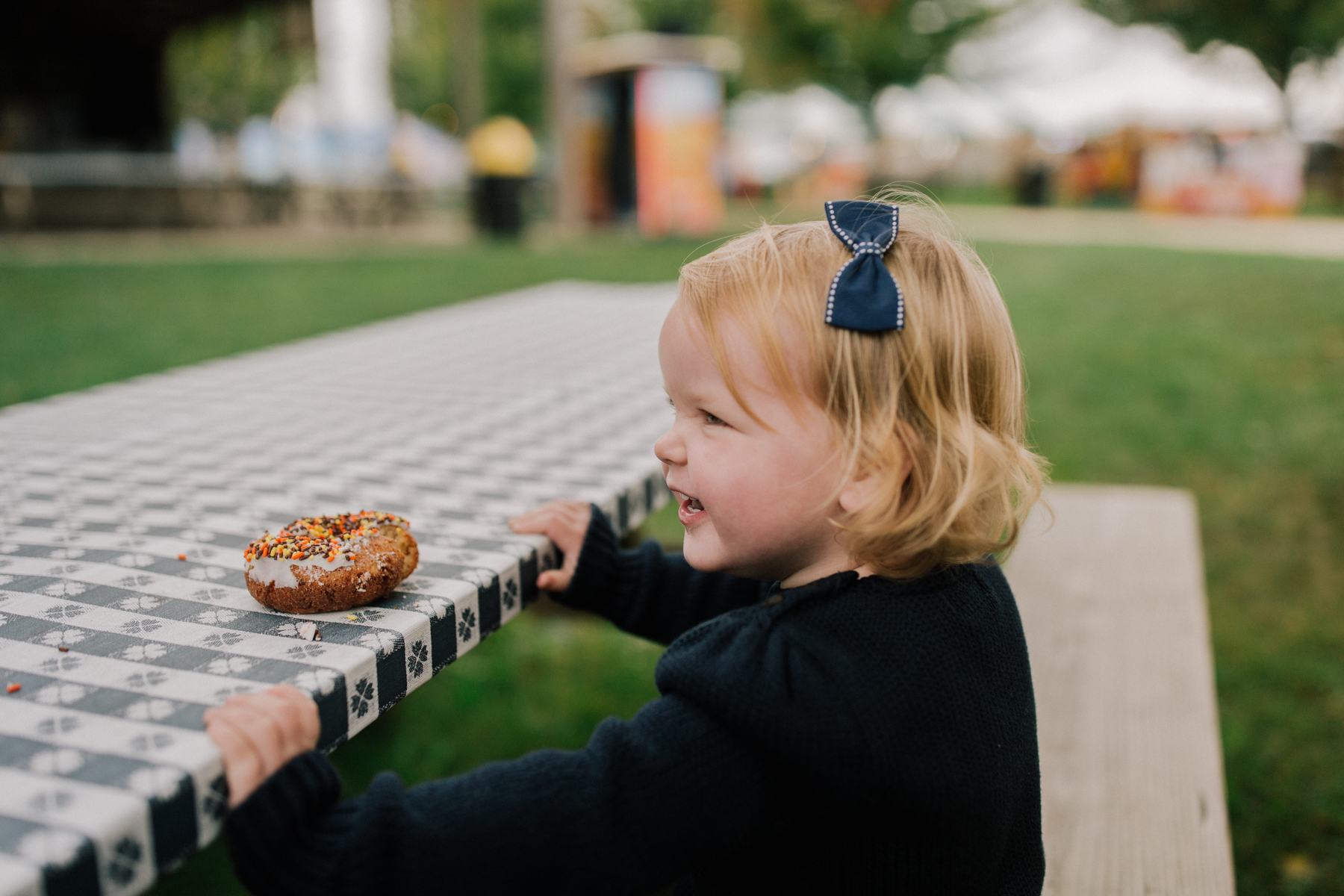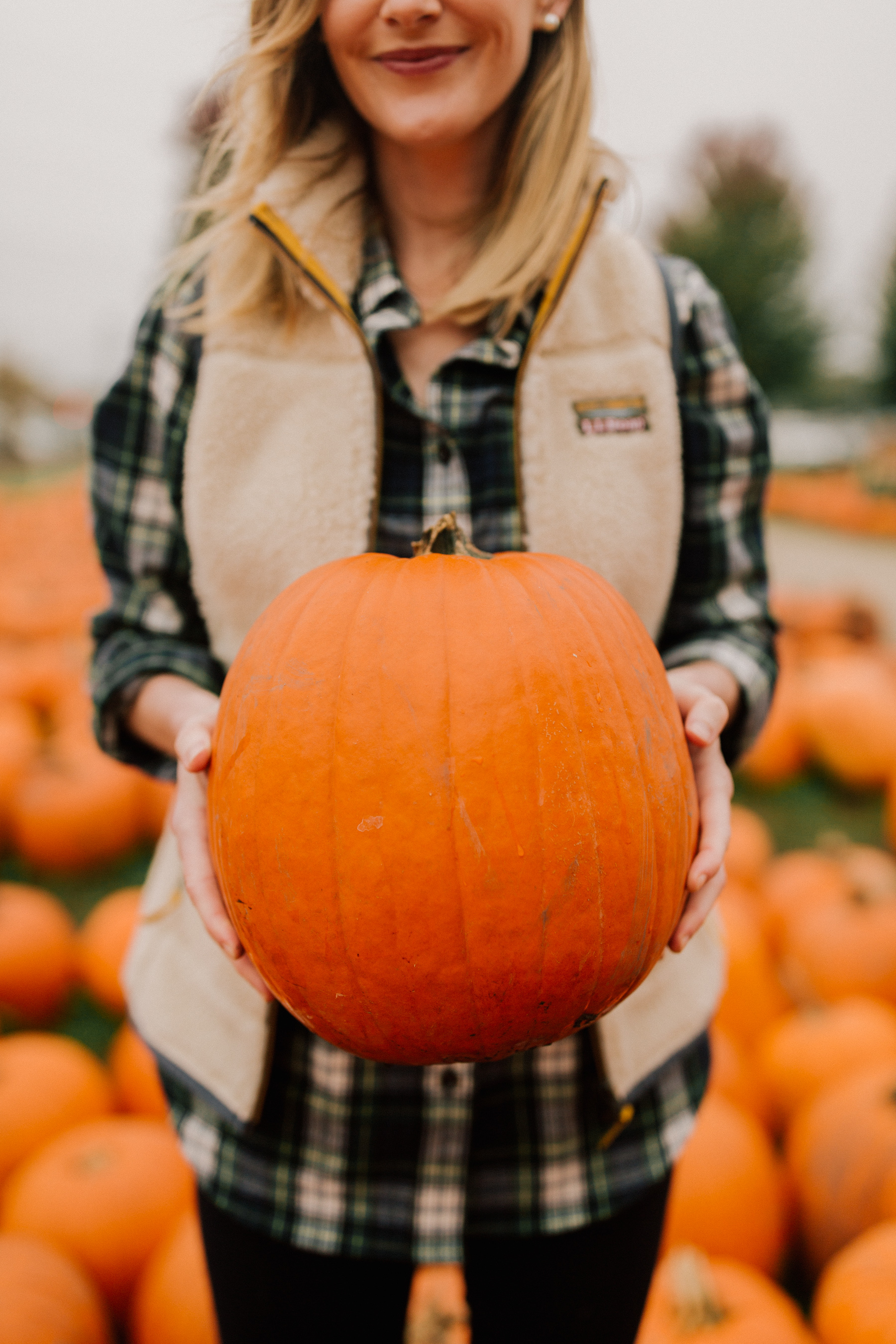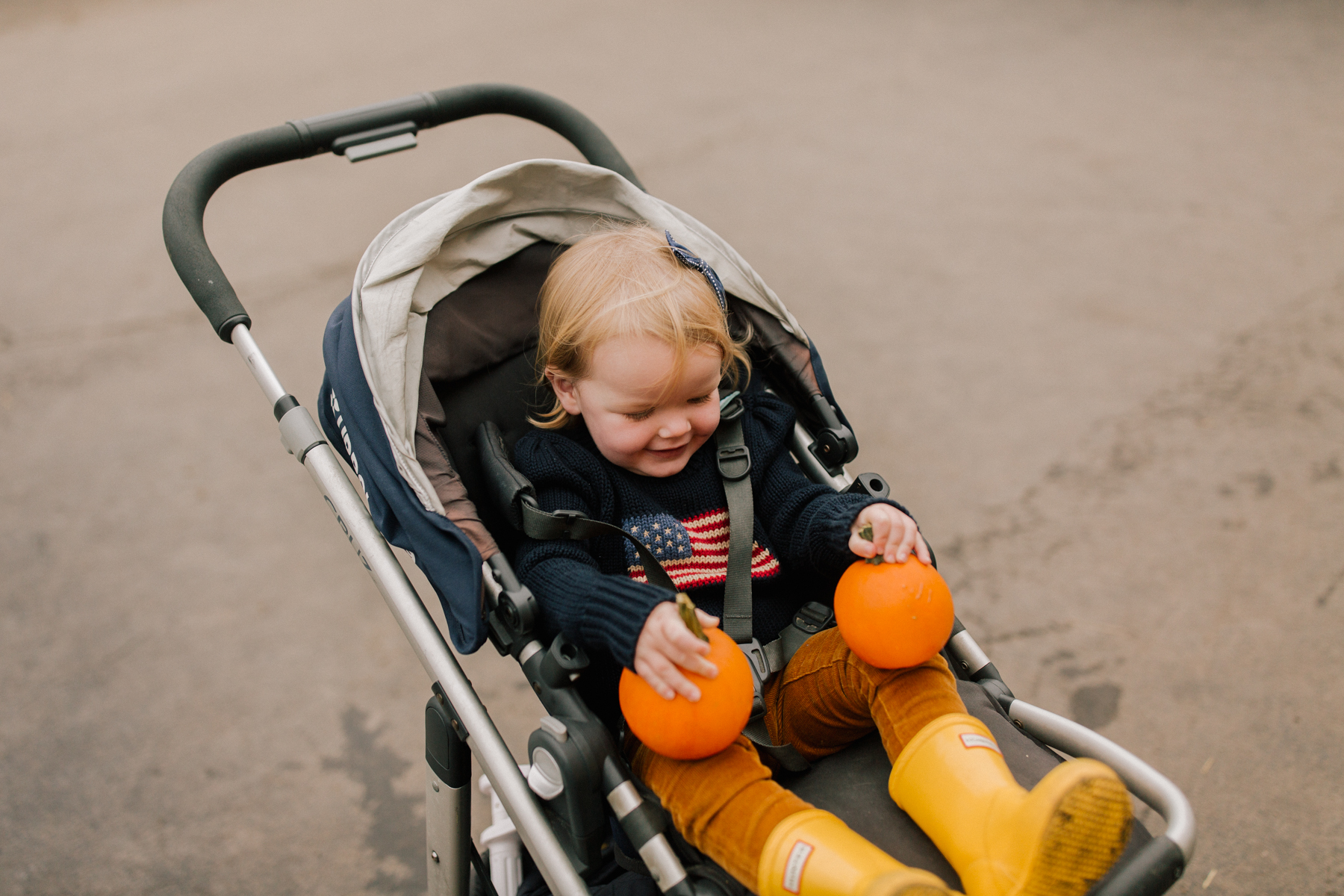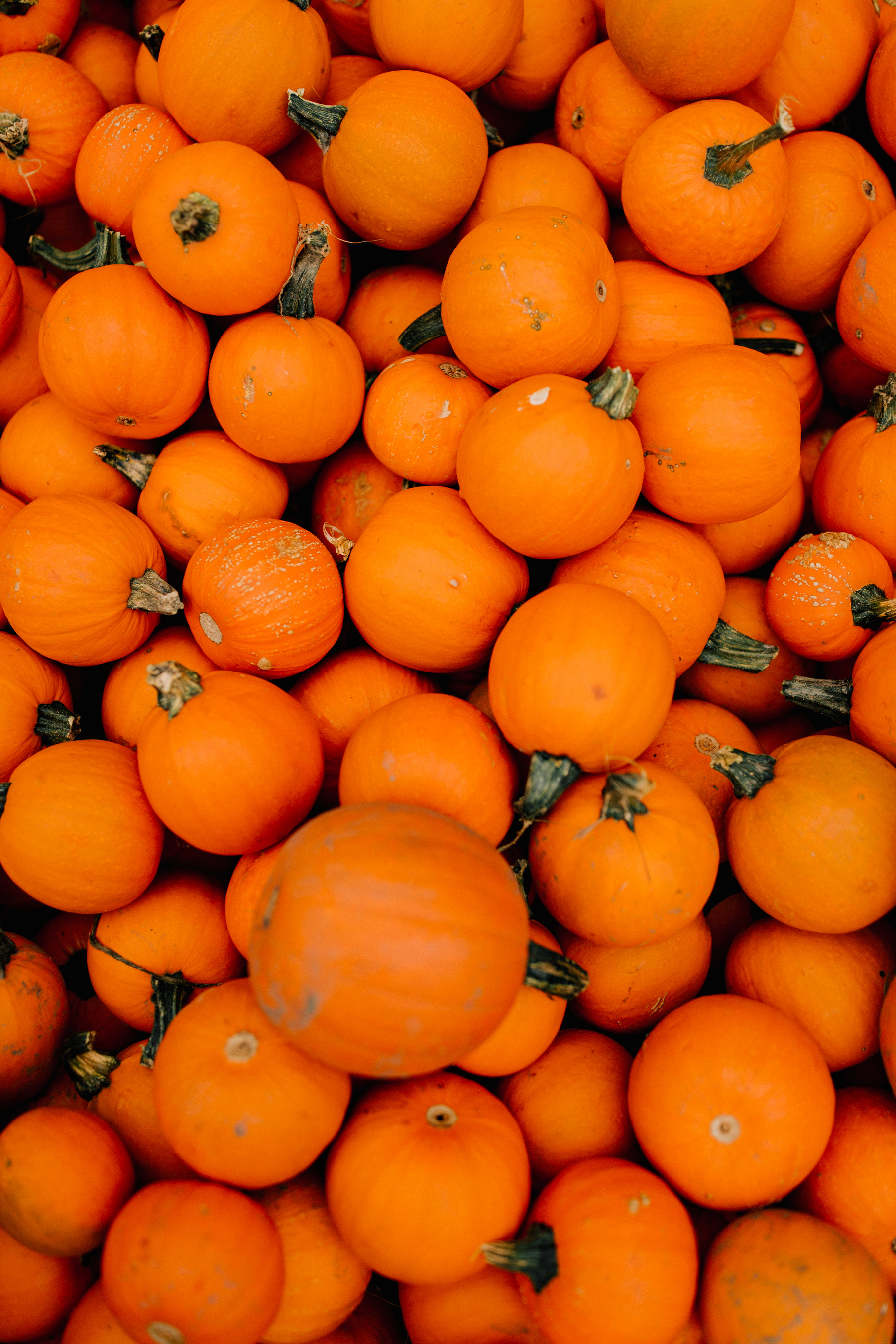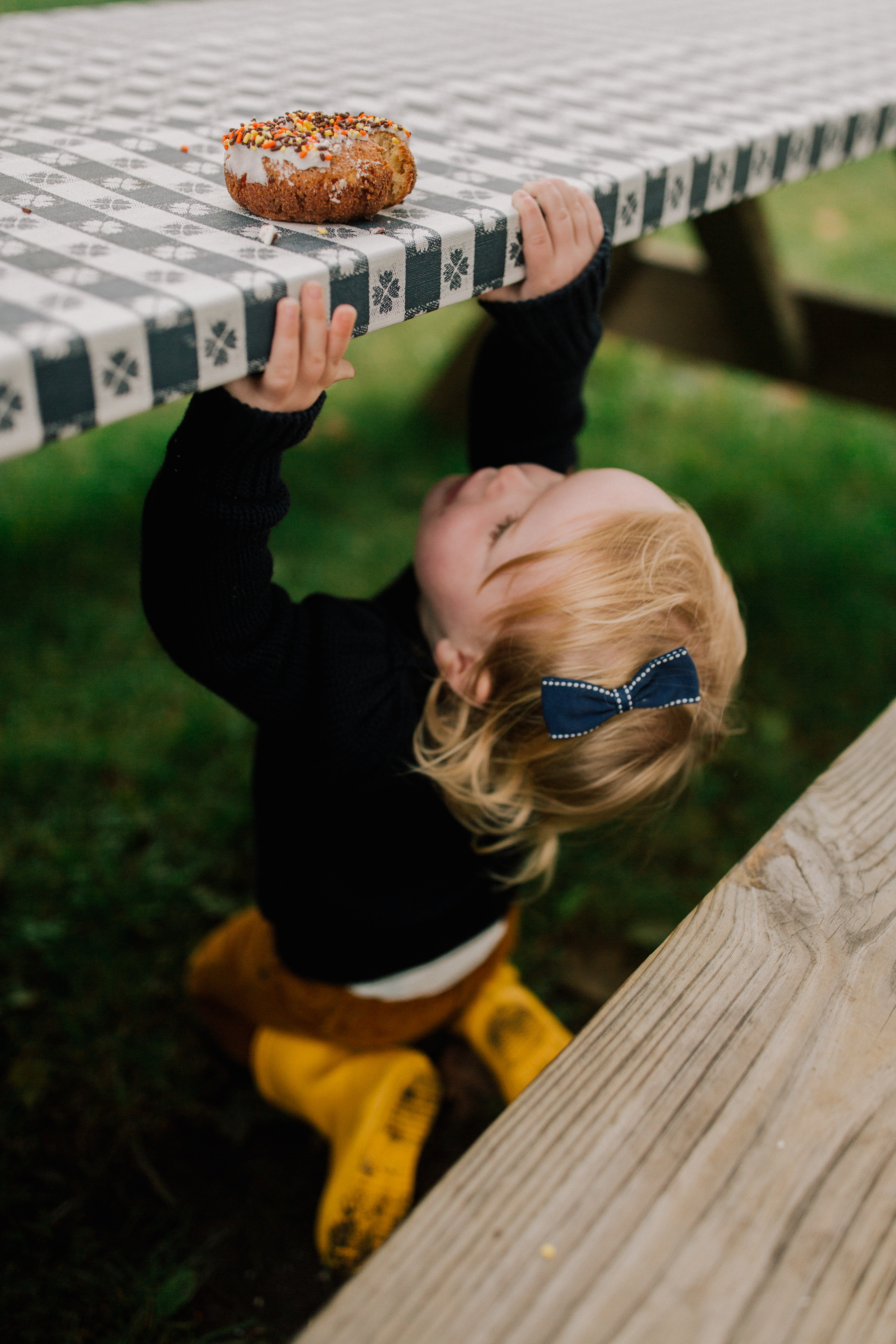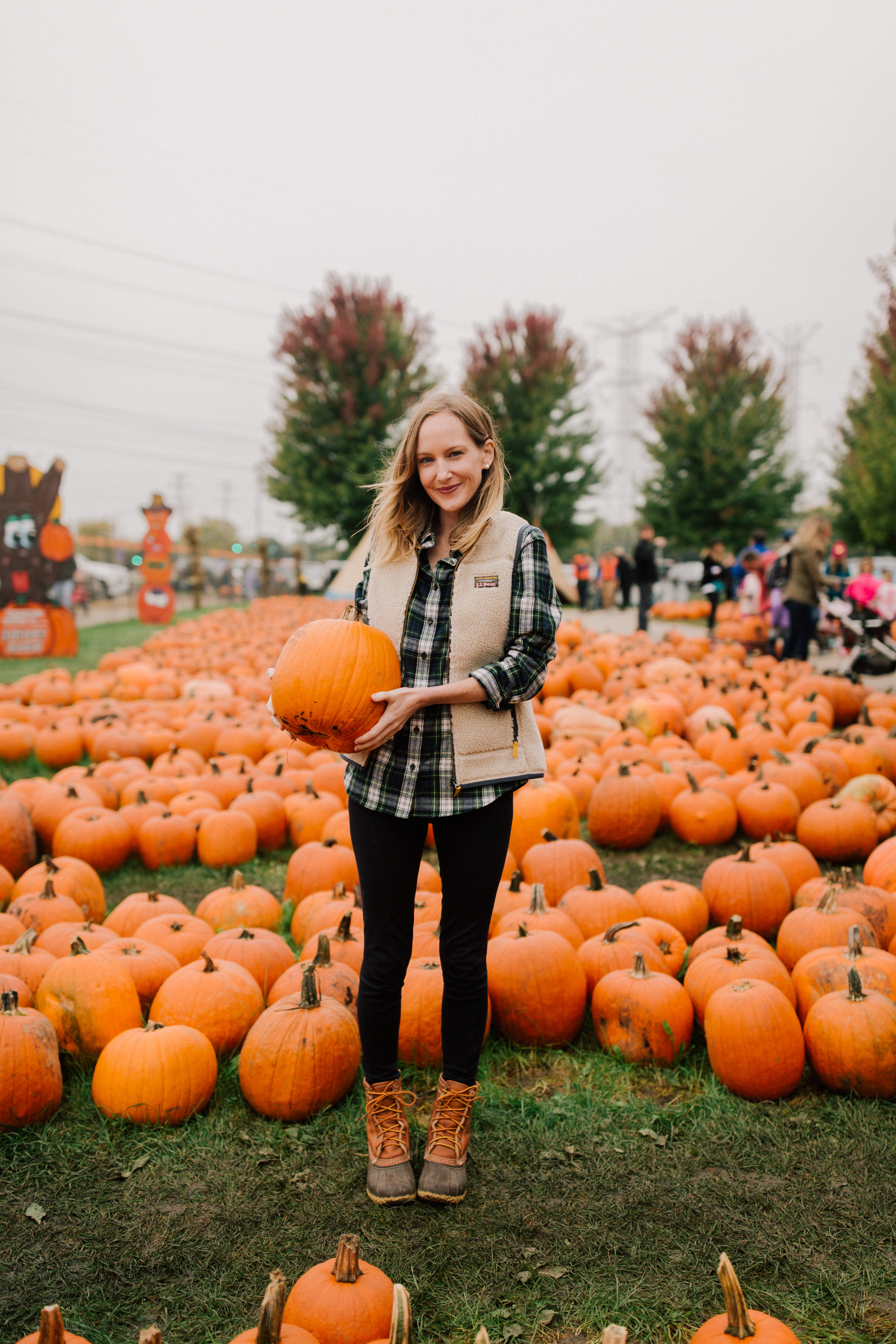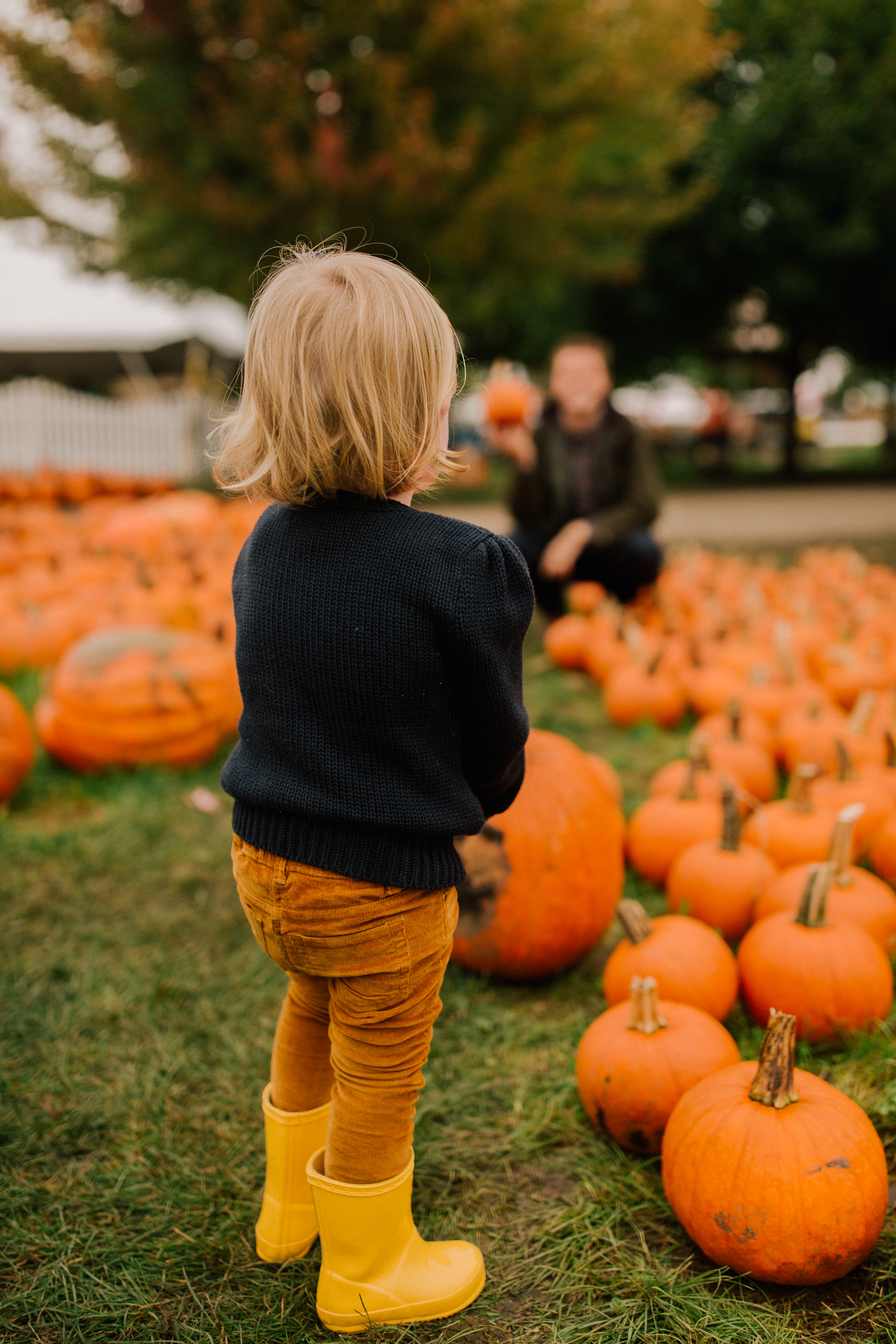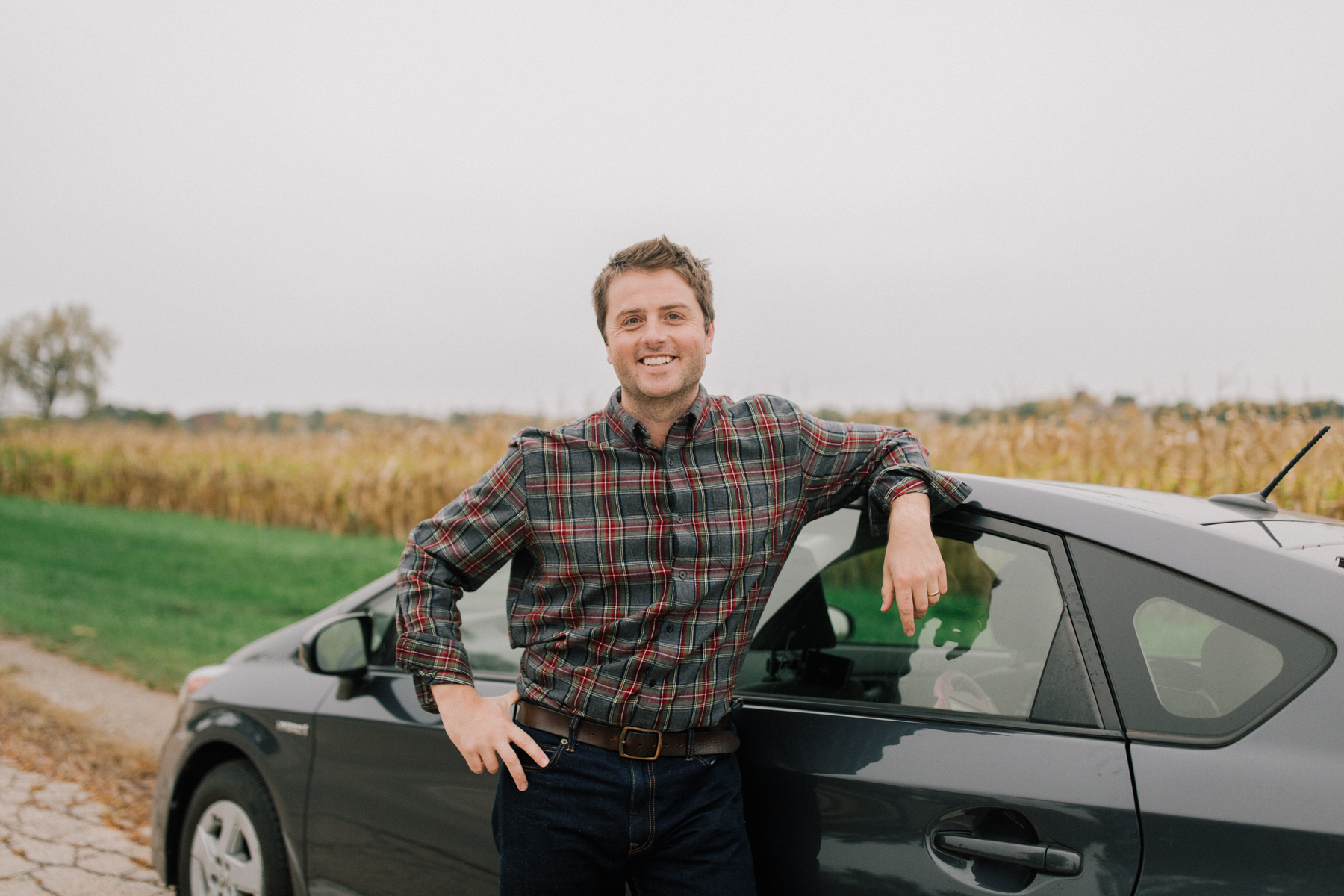 Shop the post:
L.L.Bean Vest, Flannel Shirt and Boots (SO comfy b/c of the tumbled leather. Here's my winter pair.) / Ponte Seamed Leggings (My go-to pair!) / Emma's Sweater, Cords, Boots and Barbour Jacket / Mitch's Flannel Shirt and Similar Barbour Jacket (Here's mine!)
This post is sponsored by Metromile, but all opinions are my own. As always, thank you so, so much for supporting the partnerships that keep Kelly in the City up and running!