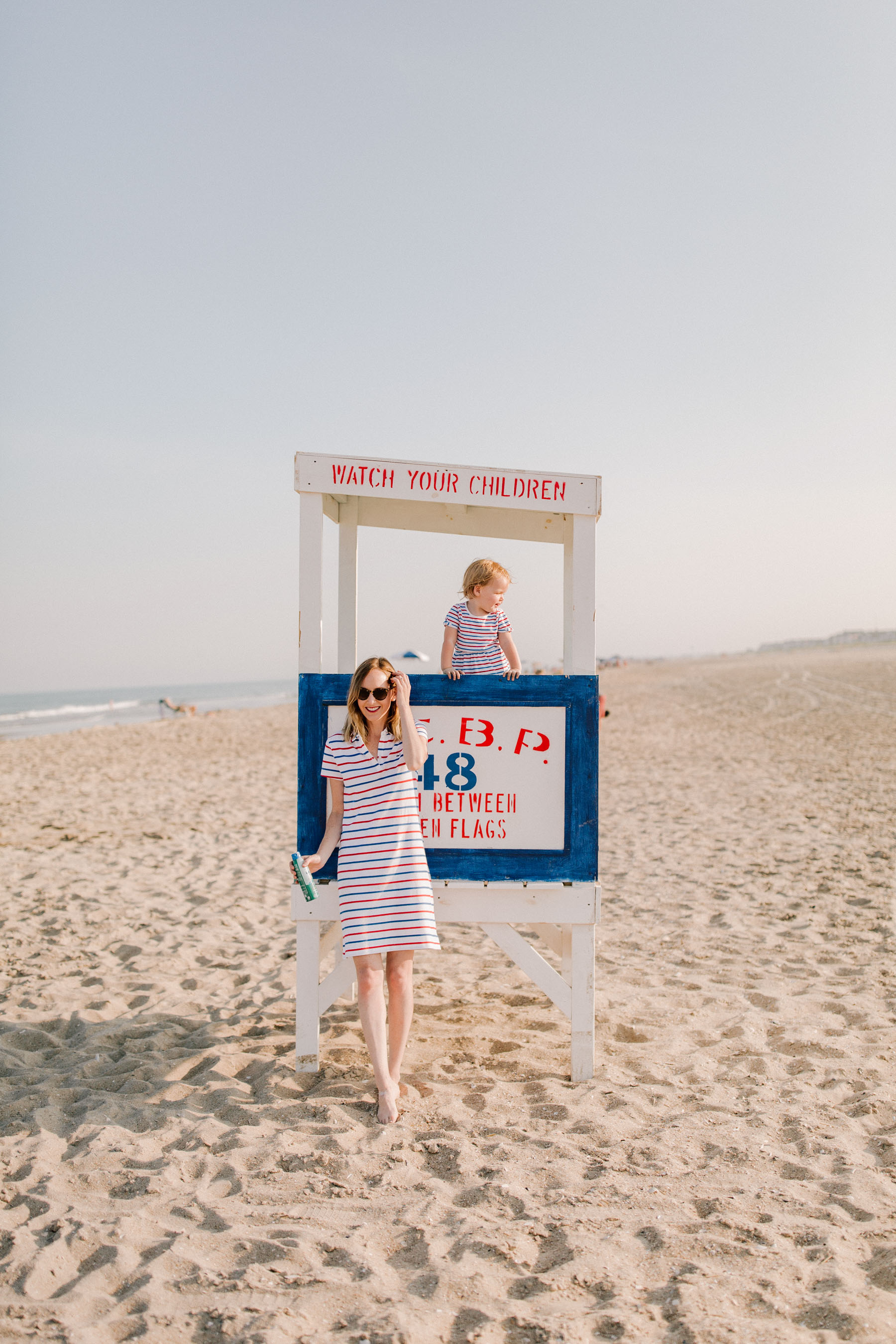 One of my favorite parts about being on the Jersey Shore is that my morning routine is beyond simple and easy. It's a nice break from real life–especially from the hairdryers and straightening brushes. (Though I do try to use those sparingly these days even when I'm home.)
In Ocean City during the summer, it's hot and humid pretty much all the time. And because of that, I have no other choice than to embrace my all-natural self. It's actually quite liberating, and the bonus is that it's a major time-saver! There's just nothing like being able to shower and be totally ready in under 15 minutes when there's fun to be had. No FOMO here.
As you may have noticed, I've been partnering with Marshalls regularly–and it's been so much fun. (You can see our Seattle post here, our Mother's Day post here, and our Father's Day post here.) And I'm excited to announce that I'm going to be doing so on a long-term basis! Marshalls is actually a few blocks away from our home in Chicago, so we're frequent visitors and love the store. We're constantly finding our favorite brands at unbeatable prices there. (And while this is slightly off-topic, the kids' selection is unreal. Emma grows out of stuff so quickly that I find it difficult to pay full price for her clothing. Marshalls' inventory is amazing, though, and buying there means zero guilt.)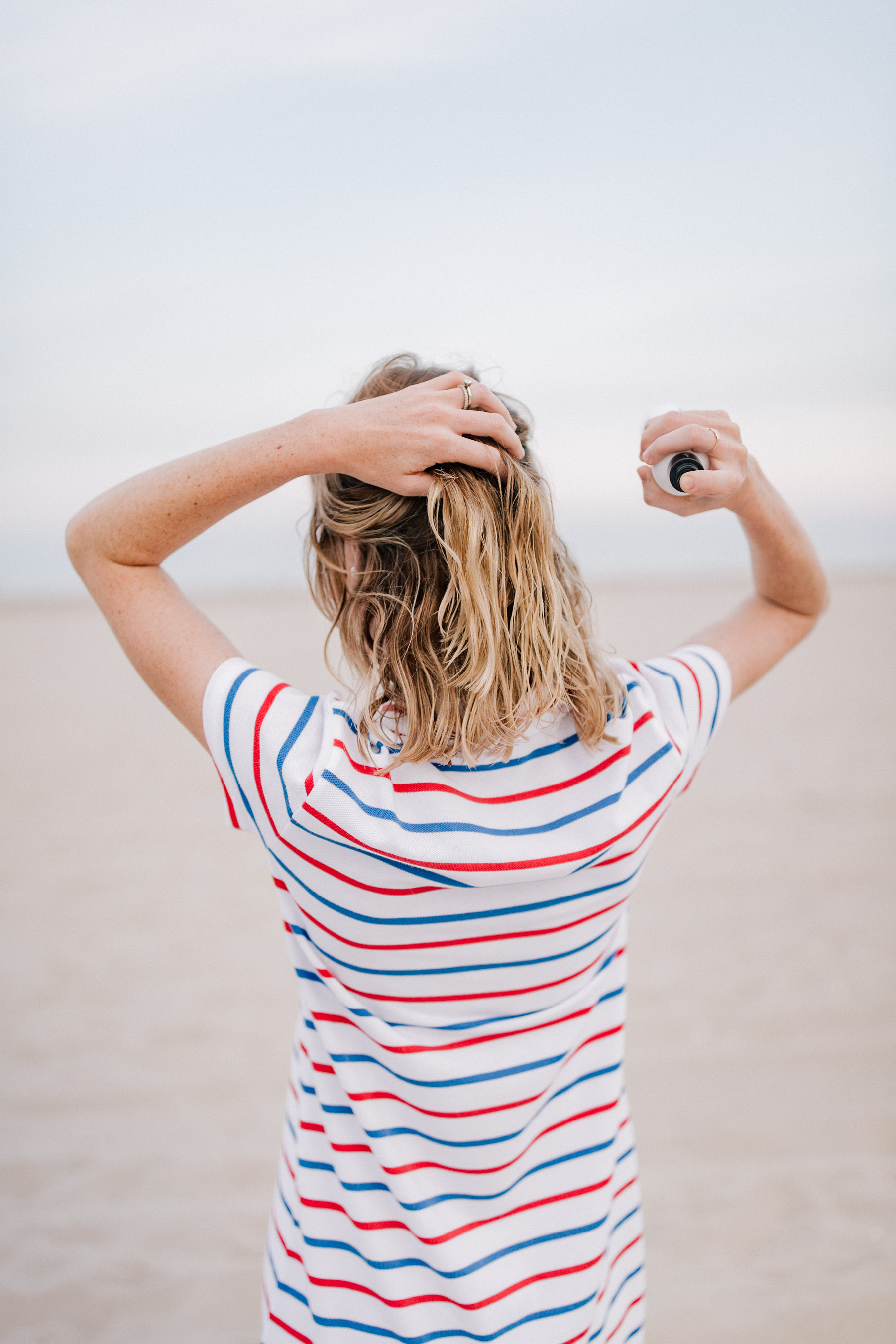 Anyway, I knew exactly what I wanted to focus on for this month's: hair and skincare. Summer can obviously take a toll on it, so I thought I'd show you guys some of the essential Marshalls products I keep at my parents' Shore home. :) With the exception of the hair mask (which I just use while playing at the beach), everything takes under 30 seconds to use! So let's get to it: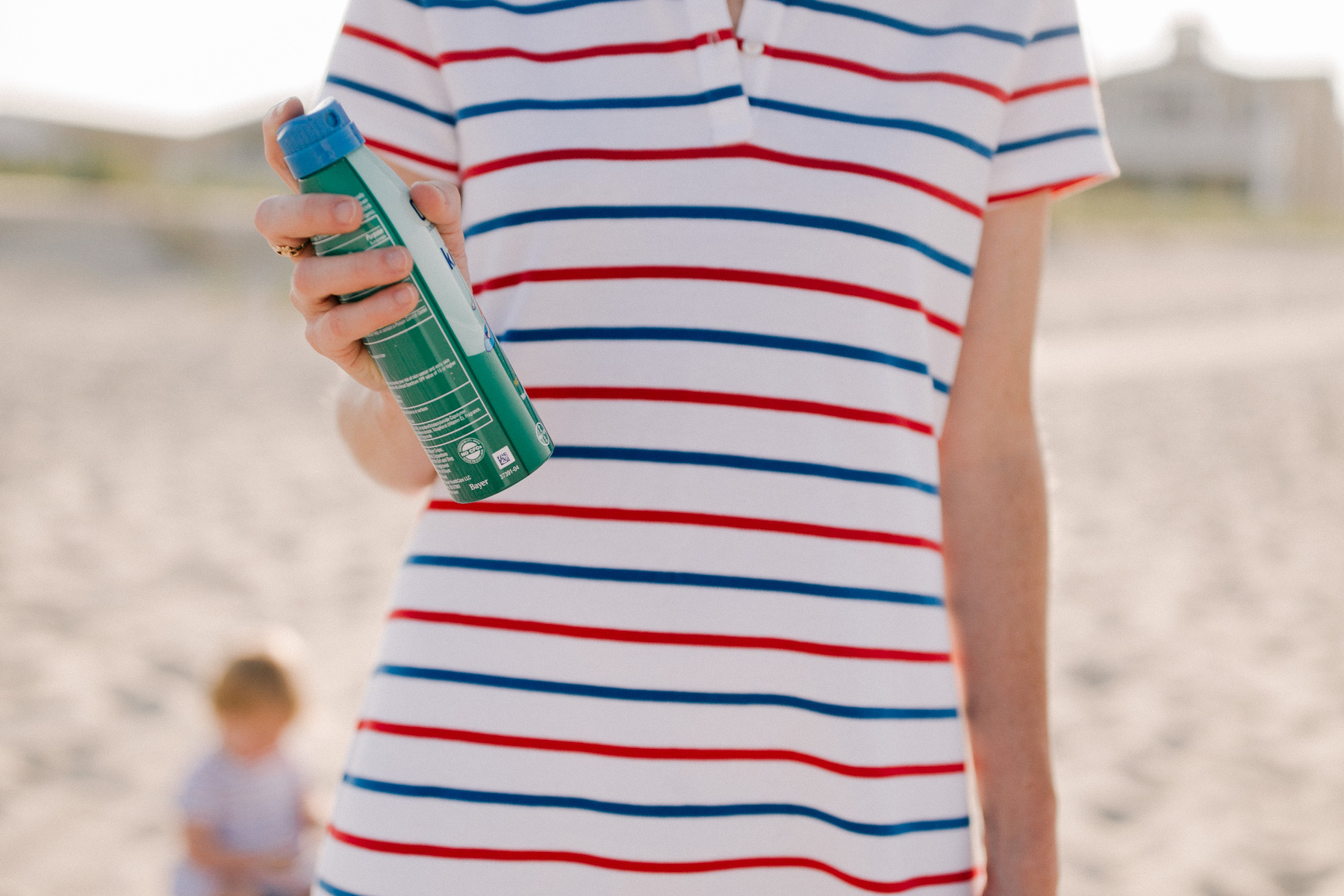 Spray sunblock:
I don't know about you, but I'm shocked by how my spray sunblock costs at local drugstores. I swear by the spray stuff, as I've found that I'm far less likely to miss spots on Emma and myself when I use it, even though we reapply every hour. (Emma also doesn't mind it as much as traditional sunblock.) Marshalls, though, has a HUGE selection of spray sunblock for unbeatable prices. I picked mine up for the Ocean City trip for $4.99! (At the pharmacy, we usually pay between $11 and $13.)
Also, parent pro tip: apply while kiddos are distracted or busy. I get Emma when she's eating a popsicle or building a sandcastle.
Restorative hair mask:
Yes to hair masks! Okay, they take a little time… UNLESS you just apply it right before heading down to the beach. (It just looks like you have wet hair!) If you're using it at home, though, this one only takes five to 10 minutes. You can also sleep in it, which is nice.
It makes SUCH a difference in the softness of my hair, and I simply rinse it out when I come back from the beach or when I wake up in the morning. I've noticed that it also gives my hair more body and reduces frizz like whoa.
Btw: I found this hair mask for $3.99; the ones I usually find cost between $10 and $40!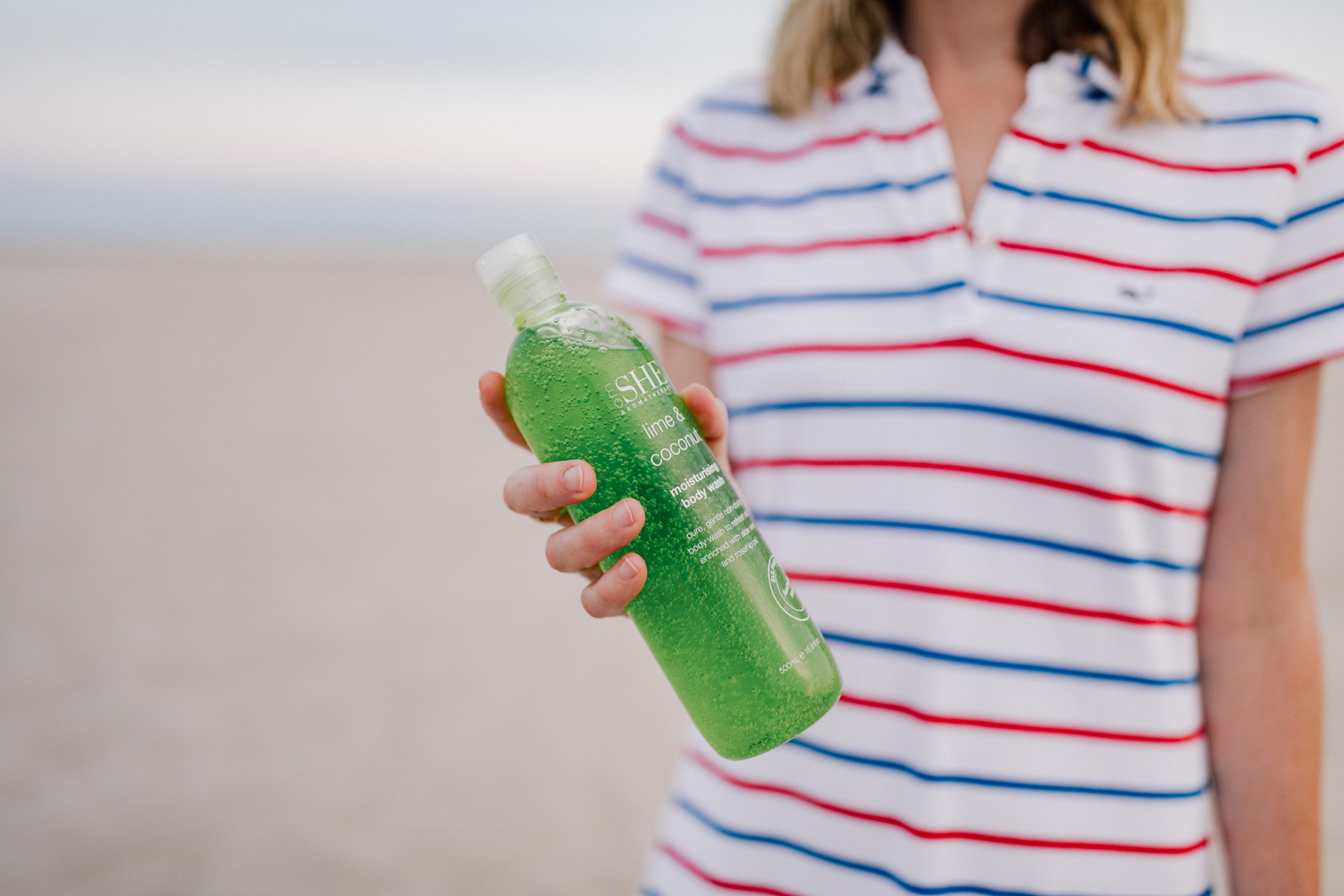 Lime & coconut moisturizing body wash:
After a long day on the beach, I love using this stuff. It's enriched with aloe vera which soothes my sun-kissed skin while also moisturizing. I just love the smell of the aloe vera, too! Reminds me of childhood summers spent on the Shore. :) $3.99 price tag for this one, which is great, considering I usually find it for between $10 and $20.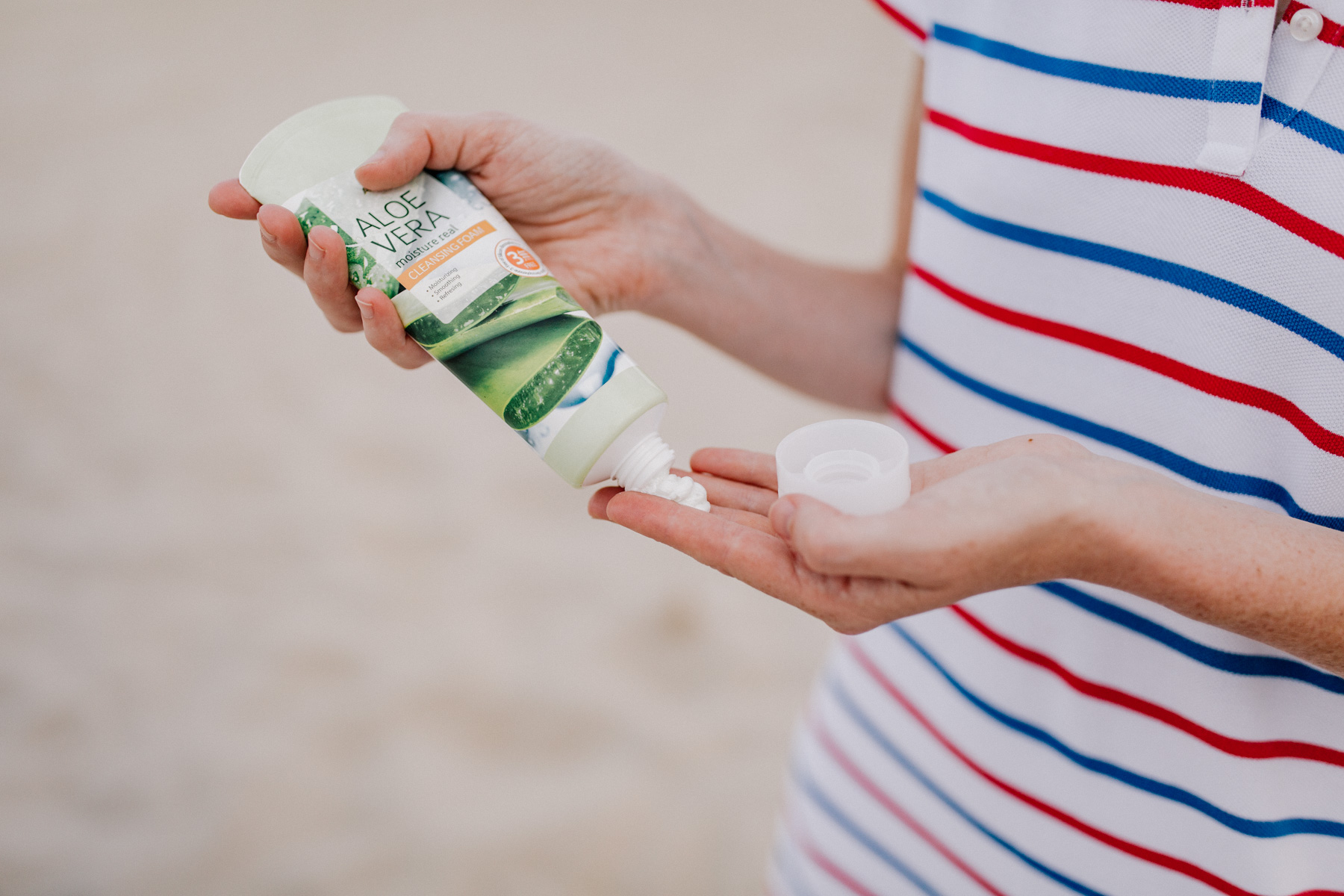 Aloe vera cleansing foam:
I couldn't resist picking two of these facial cleanser up. Like the body wash, it moisturizes and smoothes… and it smells fantastic. I highly recommend keeping one on the bathroom sink and one in the shower to reduce "getting ready" time! Usually, the facial cleansers I buy are between $6 and $10, and this one was only $4.99.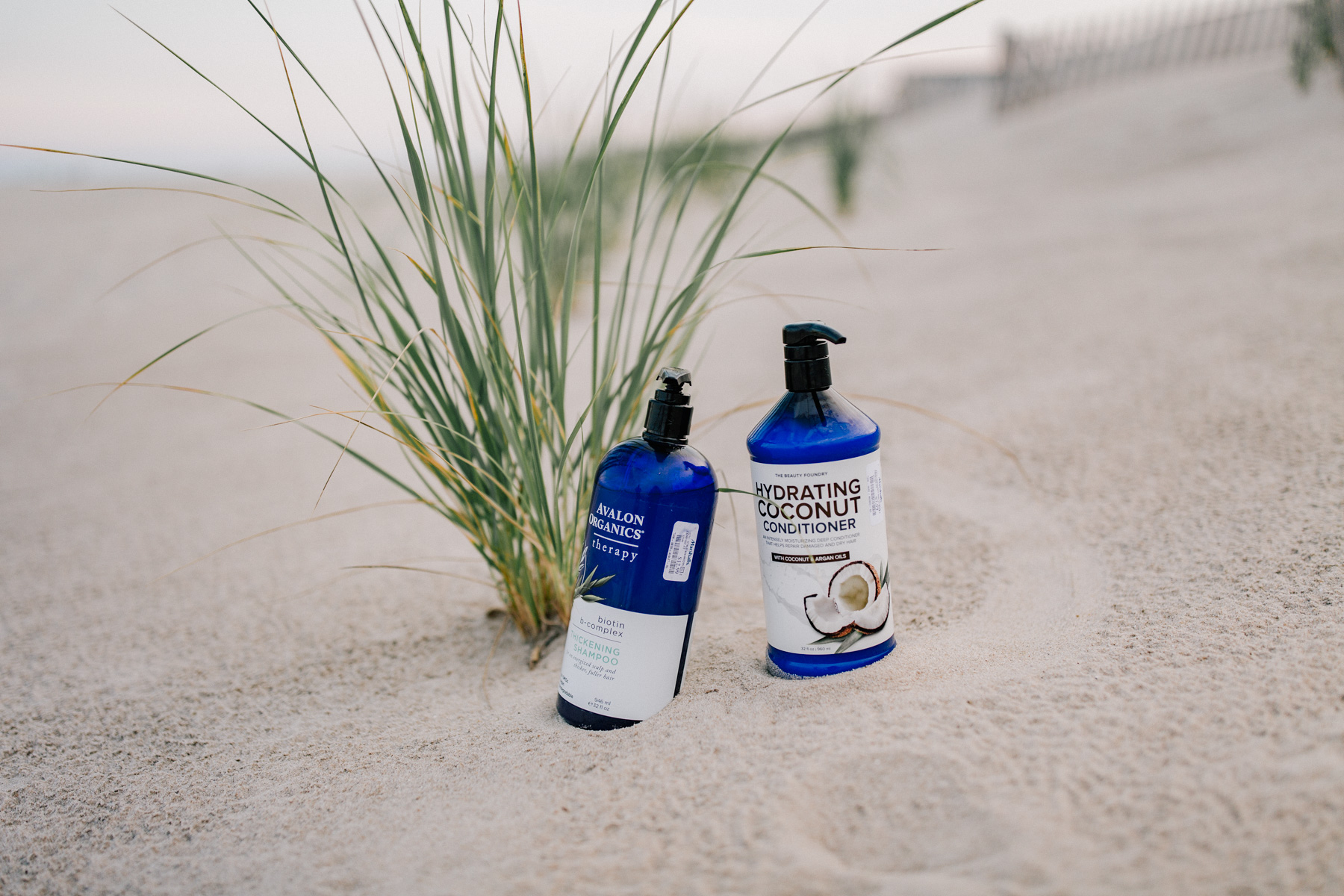 Thickening shampoo:
I'm much, much happier with my hair these days, now that I've given up highlights, flat irons and incessant blow-drying. That said, I still rely on thickening agents to give my locks that extra volume. I LOVE this particular thickening shampoo because the blend of biotin and vitamin E work to build body, stimulate the scalp to encourage hair growth, and strengthen hair strands. (FYI: I use it once a day while at the beach to avoid over-drying. In the morning, I really just rinse off. After coming off the beach, I use the shampoo.) Only $12.99, too! The big bottles of shampoo and conditioner usually cost so much more.
Hydrating coconut conditioner:
This smell is everything, and I fully intend on using it throughout the winter to I'll always have a little Ocean City with me. ;) It's designed to fortify and repair dry hair, and if you leave it in for two to five minutes, it acts as a deep conditioning treatment, too. Note: this one was also only $12.99. Pretty sure it'll last at least a couple of summers!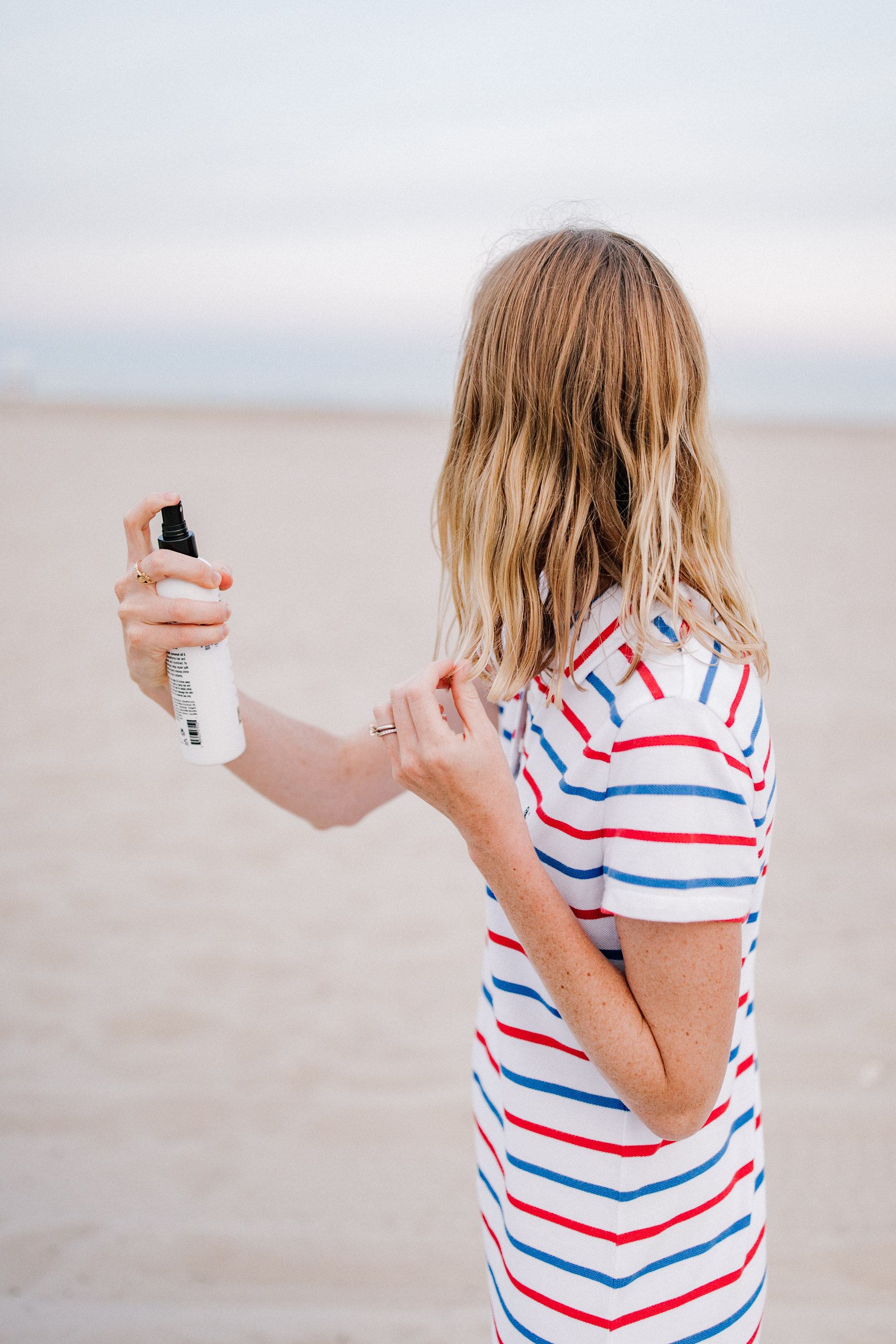 Coconut oil dry oil mist:
Hallelujah! This is simply a lightweight flossing mist that combats frizz like no other product I've ever used, and it gives me those cute air-dried beach waves instead of the Shirley Temple ringlets. If you plan on actually styling your hair, it significantly reduces blow-drying time, and it protects your hair from heat styling tools.
$3.99 compared to the usual $10 at the pharmacy? I'll take it!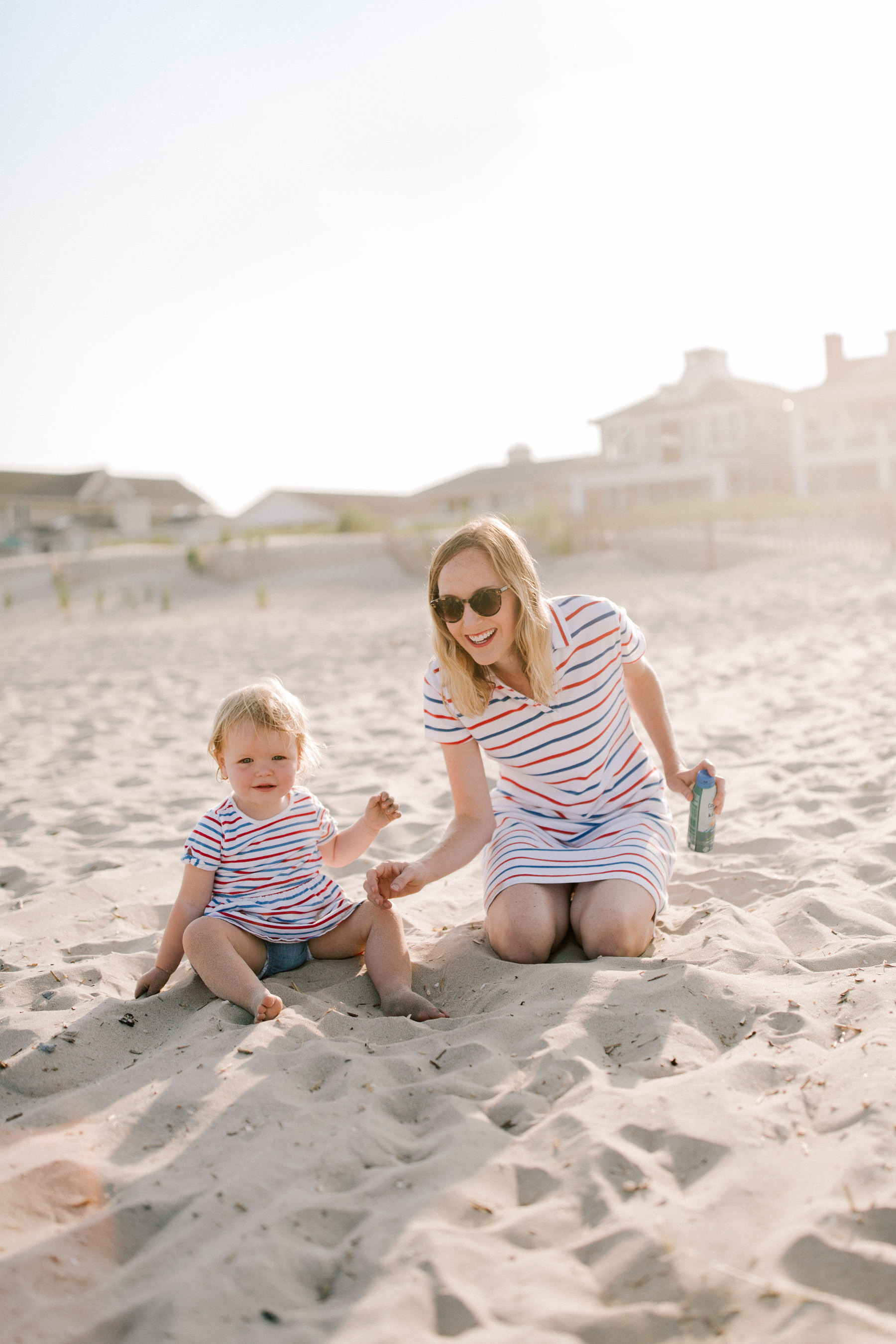 Any other must-have summer skin + haircare products I shouldn't be living without?! Let me know in the comment section below!
This post is sponsored by Marshalls, but all opinions are my own. As always, thank you so much for supporting the partnerships that keep Kelly in the City up and running!