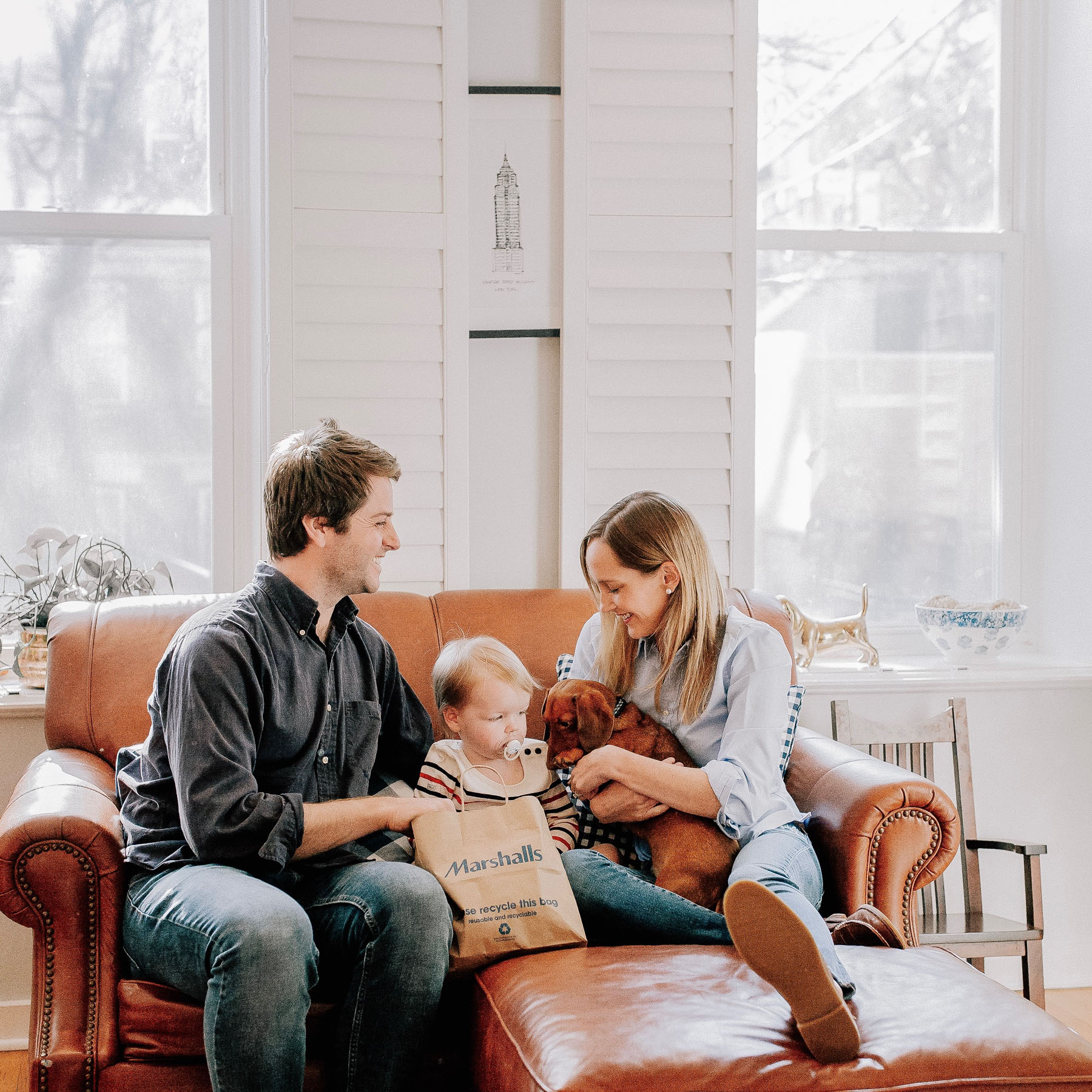 Note the fierce side eye that Emma's throwing at Noodle. "Don't even think about it. I'm opening this present." 😂
Mitch here!
Red alert. Mother's Day is in two weeks. It's time to get your act together!
My wife is a parenting superhero. She puts on a masterclass in parenting every day, and the pressure is on for Emma and me to let our "appreciation flag" fly. In short, I need to somehow summarize my appreciation for her in gift form.
Being a parent has made me realize just how incredible my own mom was and continues to be. It's awful how long it's taken me to realize that:
She's been doing the parenting thing for 30+ years and makes it look so easy.
I was such a jerk when I was a kid.
I'm so sorry!
So it's my job to not only show Kelly how much I value her, but to make sure Emma appreciates her mom from an early age. Which is why the other day, Emma and I snuck out to do a little Mother's Day shopping at Marshalls, and on the blog today, we're sharing what we found!
Marshalls is the perfect place for a guy like me to go gift shopping. I mean, where else can I show up with no idea what I'm looking for and leave with seven perfectly thoughtful gifts, and a cute Emma outfit to boot. The place is Mitch-proof.
Even better, Emma loves Marshalls. She's kind of genetically predisposed to shop well. This girl strutted into Marshalls on a mission, did a baby yoga session in the middle of the store, and then filled our cart with all kinds of surprising gems. For the sake of this article, I'm gonna say that she picked out these gifts. Though she did actually pick out the dachshund.
Below you'll find some adorable images of Emma in her PJs because we snuck in this photo session in the early morning while Kelly was getting ready. (Can you believe I shot this on my own?!) Oh, and I should note that Emma is in a "touching things" phase, so she has her hands on most of the gifts as I display them.
And I have to admit that we were so excited about the presents that we ended up giving a few to Kelly early!
Gingham pillow
It doesn't take a wizard to know that a giant gingham pillow would be a huge hit with Kelly Larkin. Marshalls had a variety of pillows, and when I saw this one in the store, I knew it would be a great addition to her collection. But I know what you're thinking.
"Doesn't she already have like 15 gingham pillows?"
To which I'd have to answer, "Yes. Yes, she does."
Spoiler: She LOVED it, and literally screamed when she saw it.
I'm the best.
(Btw: this one is a designer brand and only $29.99, so it was a no-brainer).
"Calm" candle
This luxe "Calm" candle is a bit of a gag gift, but it smells amazing. If you're a fan of this blog, you can appreciate that we haven't felt "calm" in about three years. Whatever. I used to think we'd eventually reach a state of calm, but I've now realized that we're at least a decade off from that, and I've come to terms with it. Still, "Calm" is the mountaintop of emotion that we dream of one day achieving. ;)
I do think, however, that taking a deep breath and appreciating "life's small moments of calm" is important for us at this stage. At least that's what I told myself when I bought this thing. It was only $4.99!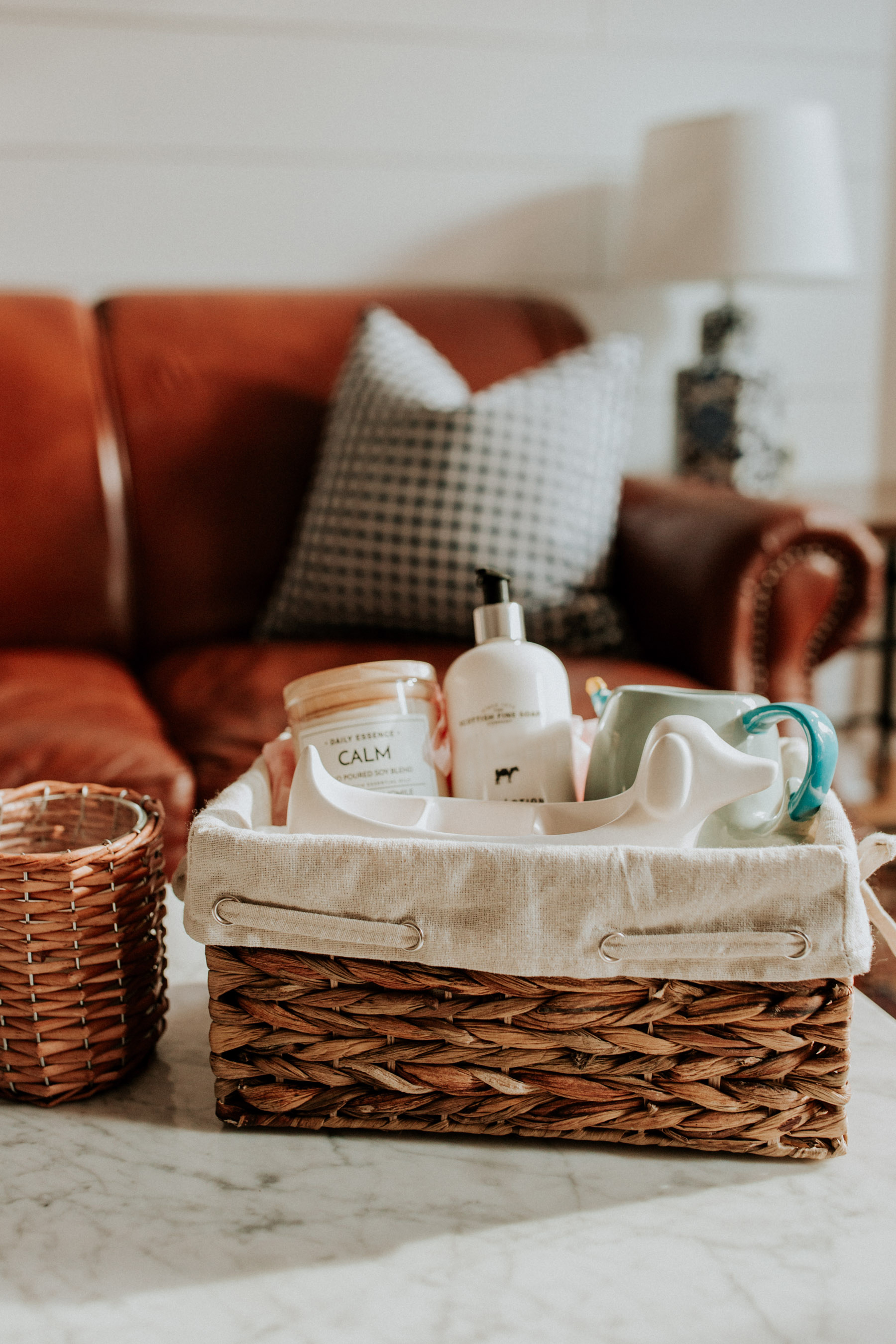 Hand lotion
With the perfume and the "Calm" candle in the bag, Emma and I were able to shake the Mother's Day shopping stress off a bit, and get inventive. In our exuberance–dare I say overconfidence?–Emma led me back to the beauty section, found a bottle with a cow logo on it, and started "Mooooo-ing" at the top of her lungs. I told Kelly this story when I gave it to her and she couldn't stop cracking up. And then Emma moo-ed some more.
I find bottles of lotion stashed all over the house, in the car, sitting in front of Kelly's space heater, and even in our refrigerator one time when she was pregnant. (A little absent-minded.) But I can't take credit for this gift. Emma loved the cow, and it just wasn't a risk at only $4.99!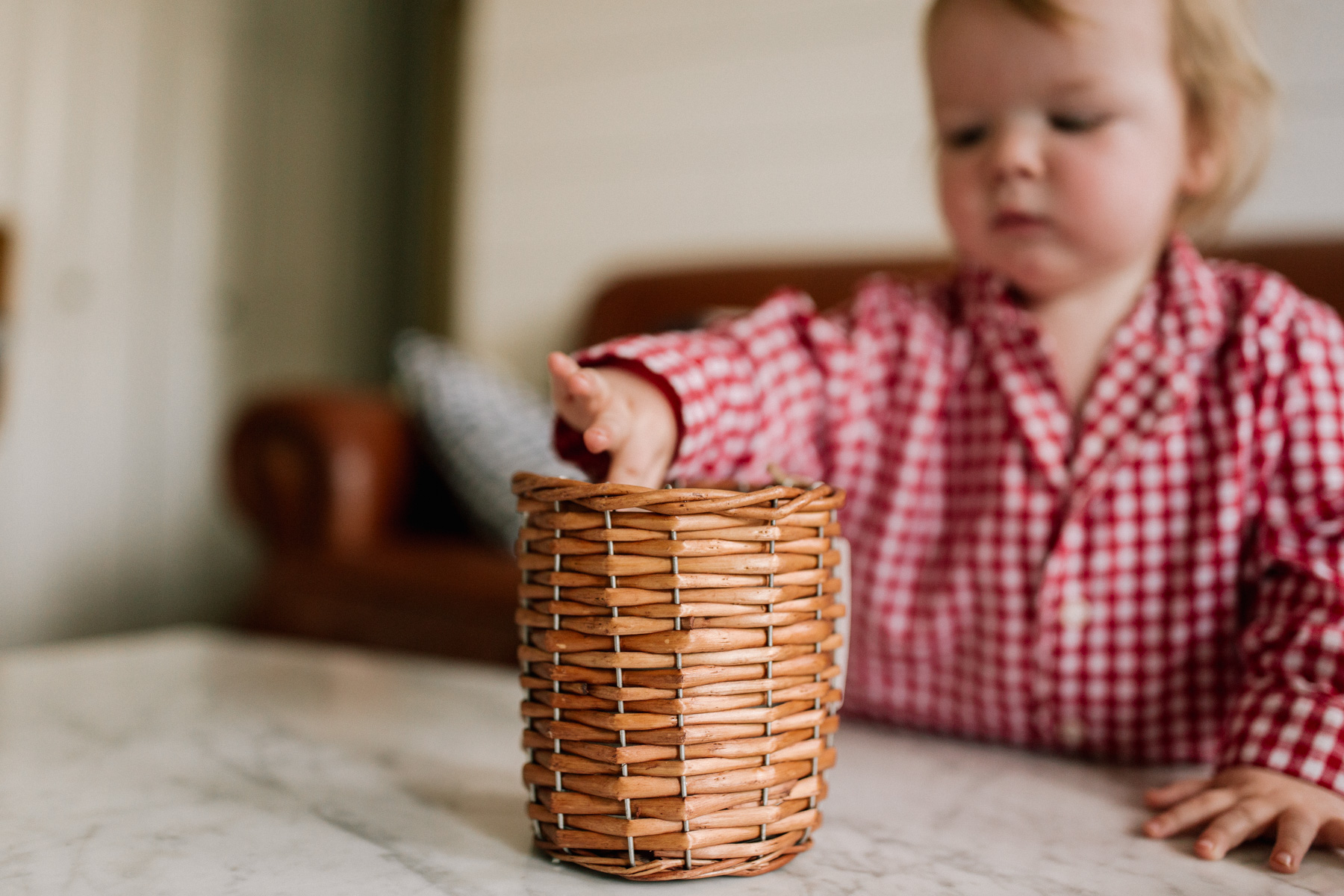 Basket candle
Kelly is working to make our house feel more masculine, and as a guy who lives with all girls, I appreciate it. Though placing this basket candle on the shelf isn't the manliest maneuver I've ever pulled off, I had a feeling that Kelly would appreciate the wicker details. And at $12.99, this thing was a steal!
So I guess technically I bought this basket candle for myself.
Noodle figurine
We couldn't resist. Honestly, I was a shocked to find a dachshund figurine Kelly didn't already own. When Emma saw it she screamed out "Beale!" (what she calls Noodle) and hugged it right in the middle of the store. At only $7.99, it was a must. Whether it ends up as an accent on our bookshelf or a snack holder for Emma, I knew Kelly would love it.
Side note: Our friends play a "count the dachshunds" game when they come over. Last I checked, the count was up to 15 in the living room alone.
Narwhal mug
Now this is why I love Marshalls. You never know what surprises you'll find, but you know you're going to love them.
Kelly and I have had a running narwhal inside joke for nearly seven years. The narwhal is hilarious looking and, shockingly, it's a real animal that lives in the Arctic. As an added bonus, Kelly is a freak about coffee mugs and keeps an absurd number of them stashed around the house. I've been secretly throwing them away for years.
I couldn't design a better gift for Kelly if I tried. And it was only $4.99! It's like it was made especially for her.
Preppy notebooks
Kelly loves physical notebooks. "I'm a visual person!" she'll exclaim when she reads this. (Edit: She totally did, haha.) Marshalls, of course, had a wide selection of these perfectly preppy notebooks, priced at $3.99 for a three-pack. It's like they knew I was coming. Of course, Emma colored all over them during the photoshoot and ruined them. But it's the thought that counts! Right?
Striped dress for Emma
If I'm being honest, the thing that makes Kelly happiest is dressing Emma in preppy outfits every morning. This designer striped dress was such a steal ($24.99!) and while I'm sure it'll be covered in weird pizza sauce stains well before the big day, it still qualifies as a Mother's Day gift.
Mitch out!
This post is sponsored by Marshalls, but all opinions are my own. As always, thank you so much for supporting the partnerships that keep Kelly in the City up and running!