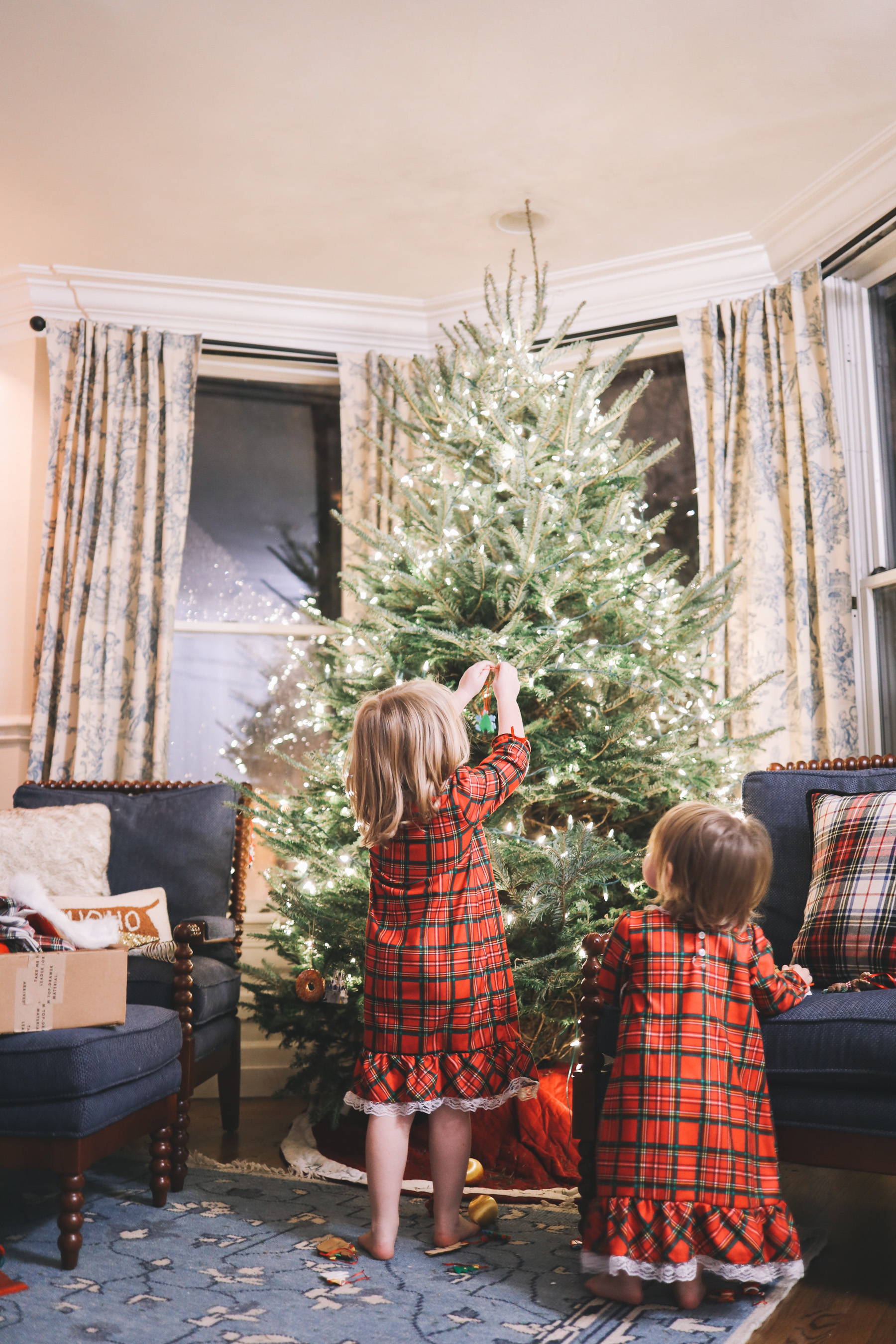 So here's a fun story about the Larkin Family's 2020 experience getting a Christmas Tree:
Couldn't find a tree at any of our local go-tos—apparently there's a tree shortage this year—but after an hour-long drive around our neighborhood, we finally nabbed one. Of course, we got it back to the house and it didn't even come close to fitting (despite Mitch measuring ahead of time 😆) but it was bedtime, so Mitch brought it back on his own and while driving, the bungee cord snapped and the thing rolled into the middle of North Avenue. It was a whole thing, and that was quite the run-on sentence, but HERE IS THE NEW ONE IN ALL ITS GLORY and it's 2020 so it's fine. ;)
It was also all worth it. These photos make me tear up!
Note: These photos appeared on my Instagram to help get the word out about the Burlington Coat Drive! Please consider dropping your unused or pre-loved outerwear off there; they will be used to keep the local community warm!