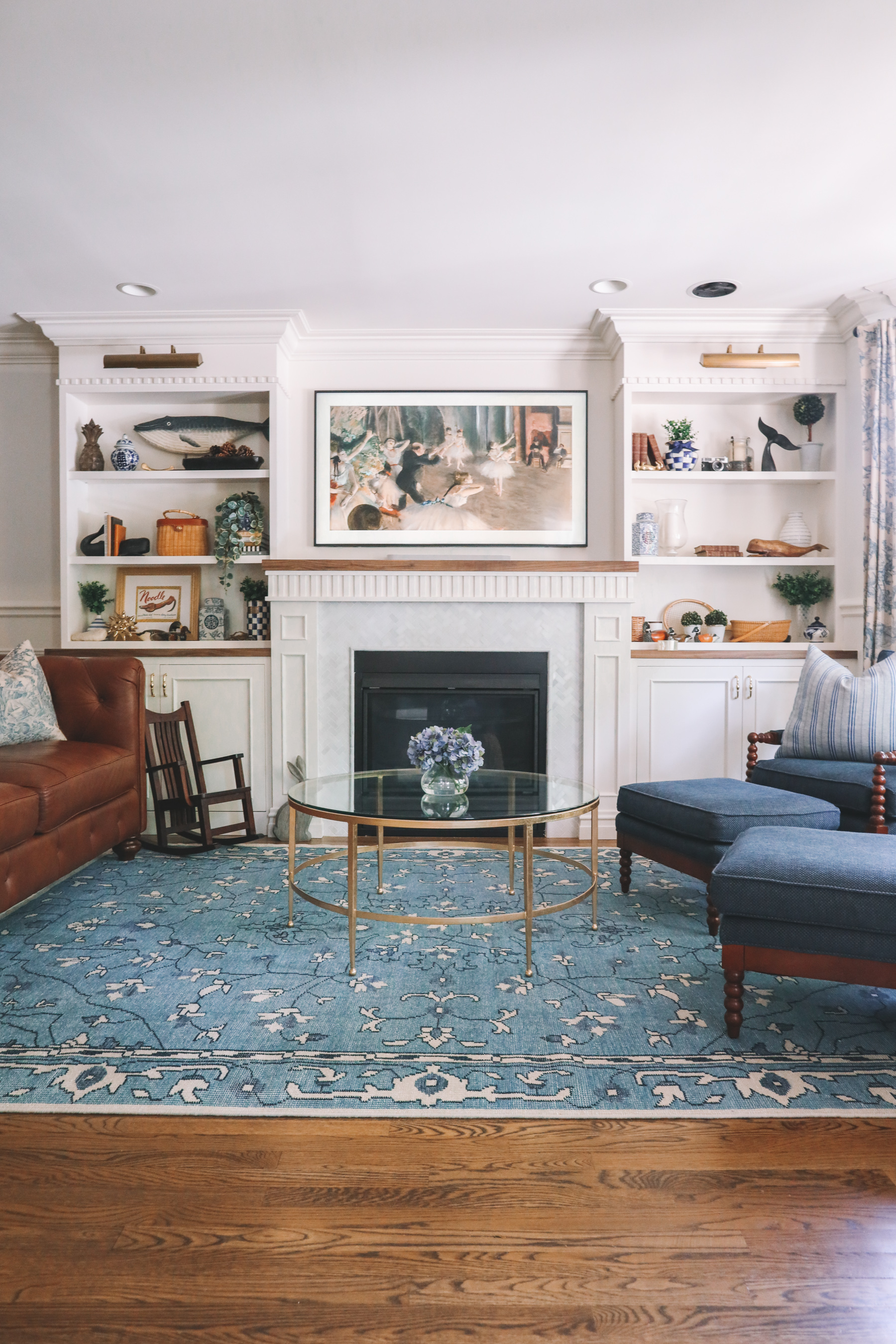 Winn Hand-Knotted Rug / All Other Living Room Details Here
In case you missed it, here is the Before + After post on our living room renovation! (You can find links to everything in that post.) But today, I want to show you OUR NEW RUG!
The backstory is that I used to have a living room rug that looked very similar (color-wise), and I loved the thing. But over the course of a few years, our family totally destroyed it. We had it in our first home, and it was in a super high-traffic area. You opened the front door and you stepped right onto it because there wasn't enough space for a mudroom… and we had a miniature dachshund who liked to pretend it was grass during brutal Chicago winters. And a baby who… well, was a baby.
When we got the rug into the new house, you could really see all the stains, fraying and matting, and it just looked tired. I was sad because it was no longer available, and I tried nearly everything to revive it. And then, in a fit of quarantine NOTHING-IS-CLEAN ragey-ness, I disregarded explicit directions and dumped an entire bottle of scented vinegar on it because I was convinced that it would make the rug look and smell like it did when I rolled it out back in 2015. Spoiler: it did not. And the vinegar smell was so strong that it made me queasy. And then I questioned whether I was pregnant and freaked out. Spoiler: I was not.
Fast forward a bit and while deciding what to do for this month's post with Serena & Lily, I found THIS BEAUTY. (Available in 8×10.) So I went for it… and oh my goodness. It's perfect. And I'm shocked that I feel this way, but it's even better than the first one! The Winn Rug still has that timeless Persian rug style going on, which really works with the style of our traditional home. But the design is so much more intricate! It's also tightly hand-knotted and has a shorter-than-usual pile that makes it feel old. (In the best possible way.) Finally, I'm obsessed with the color. It's exactly what I was looking for! It really brightens up the living room space, which is typically pretty dark because we're in the city and our neighbors' houses are so close to ours.
The best part, though, is how robust it is. Because let's be serious: the Larkins are hot messes. And stuff happens with little kids! And husbands. ;) Thus far, Mitch has spilled seven (yes, seven) drinks on the rug and I couldn't tell you where the spills occurred. We simply blotted 'em up and the rug dried perfectly. Similarly, the girls and Noodle play on it for hours every day and it continues to look incredible–I think again because of that shorter-than-usual pile. (No matting!)

All in all, I'm absolutely thrilled… and so in love with the update! We have several Serena & Lily rugs in our home, so I've included them–along with a few new favorites–in the widget above. :)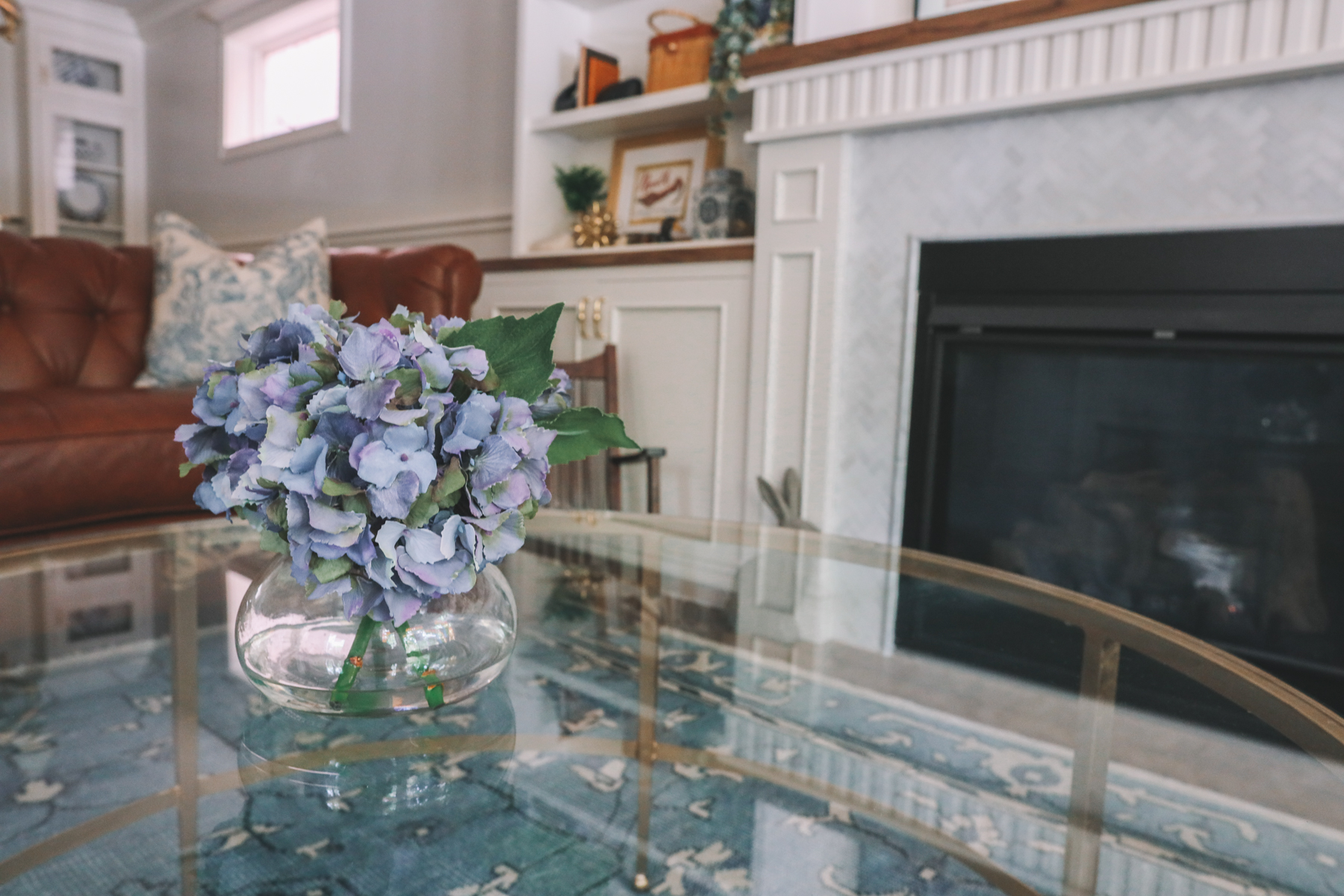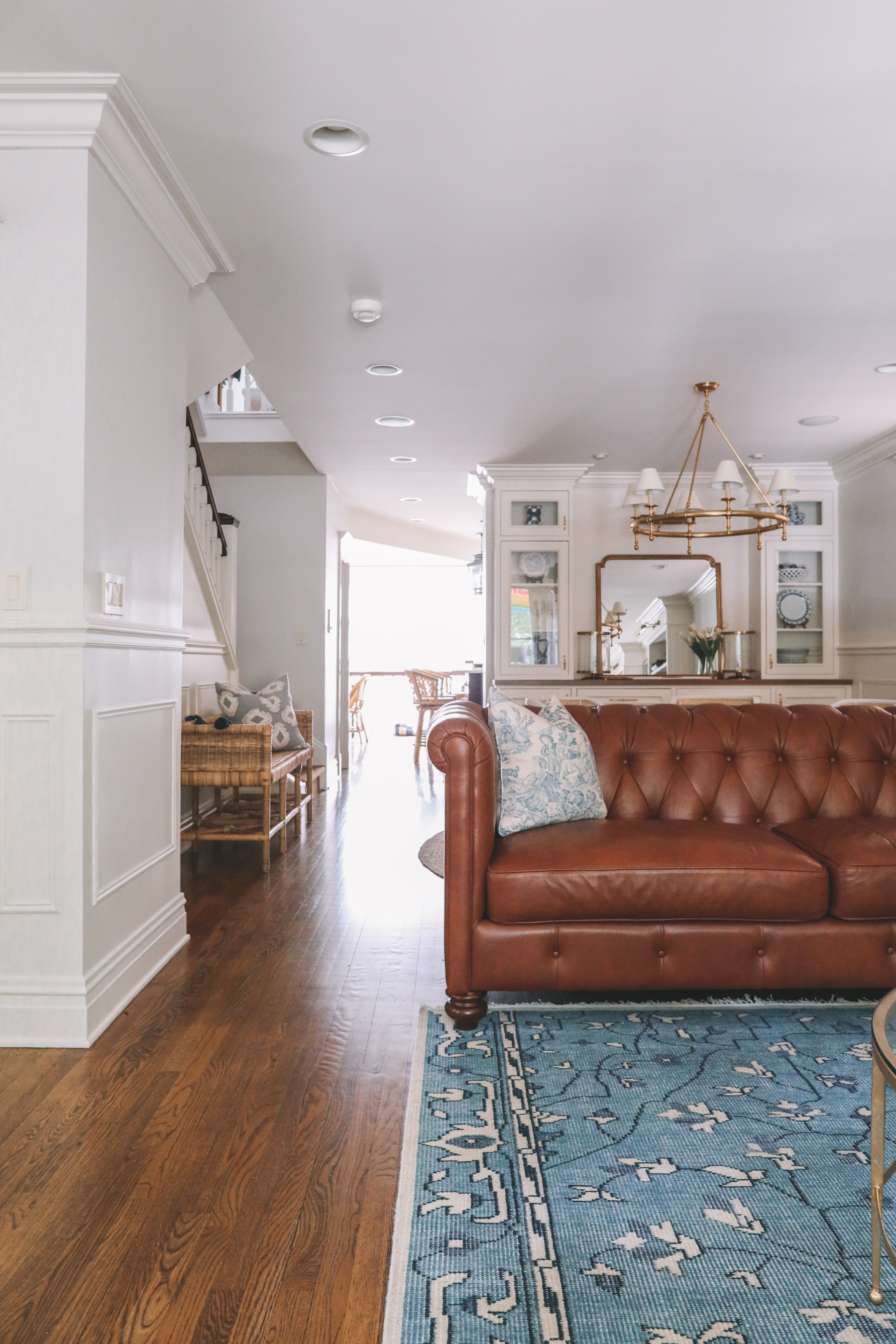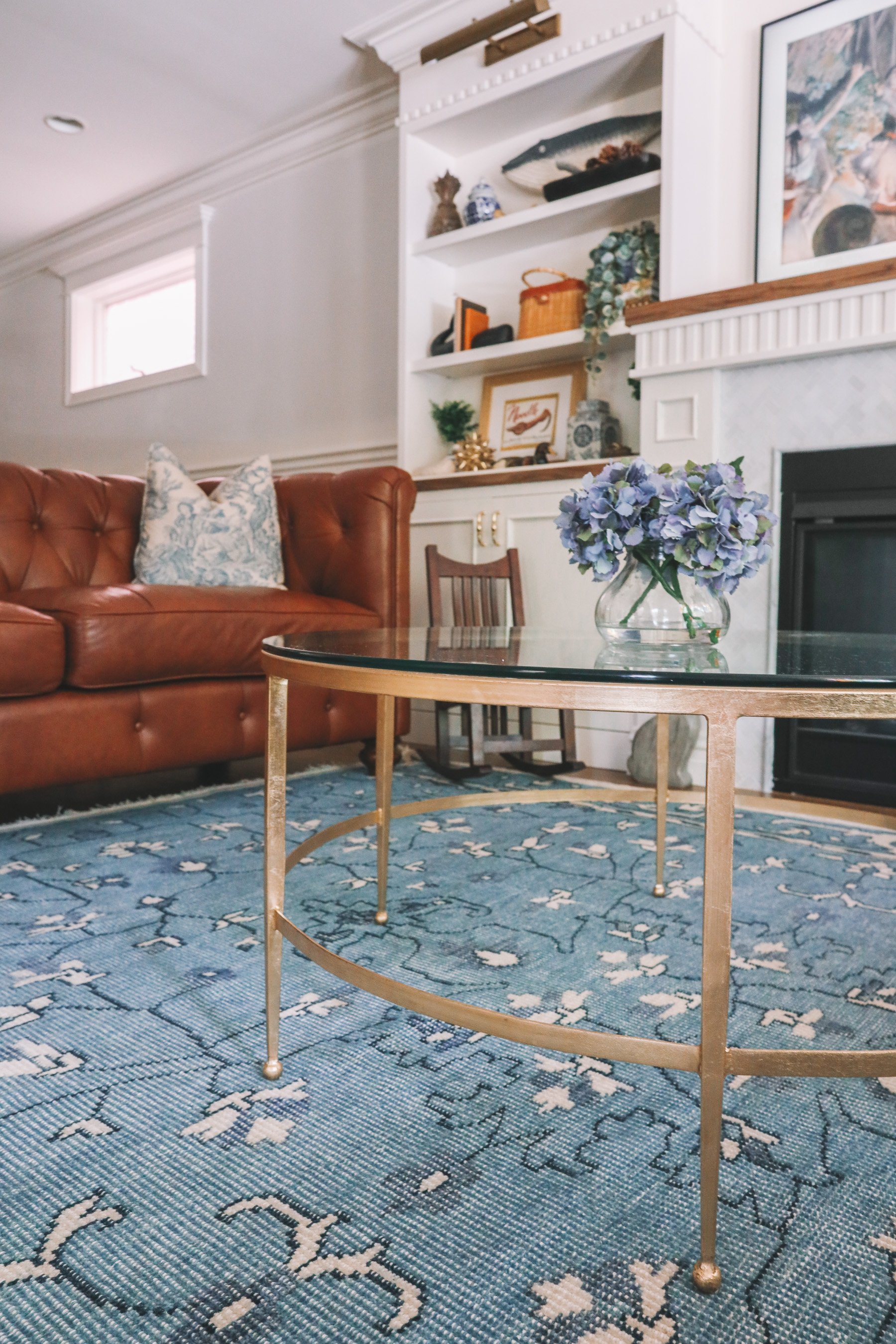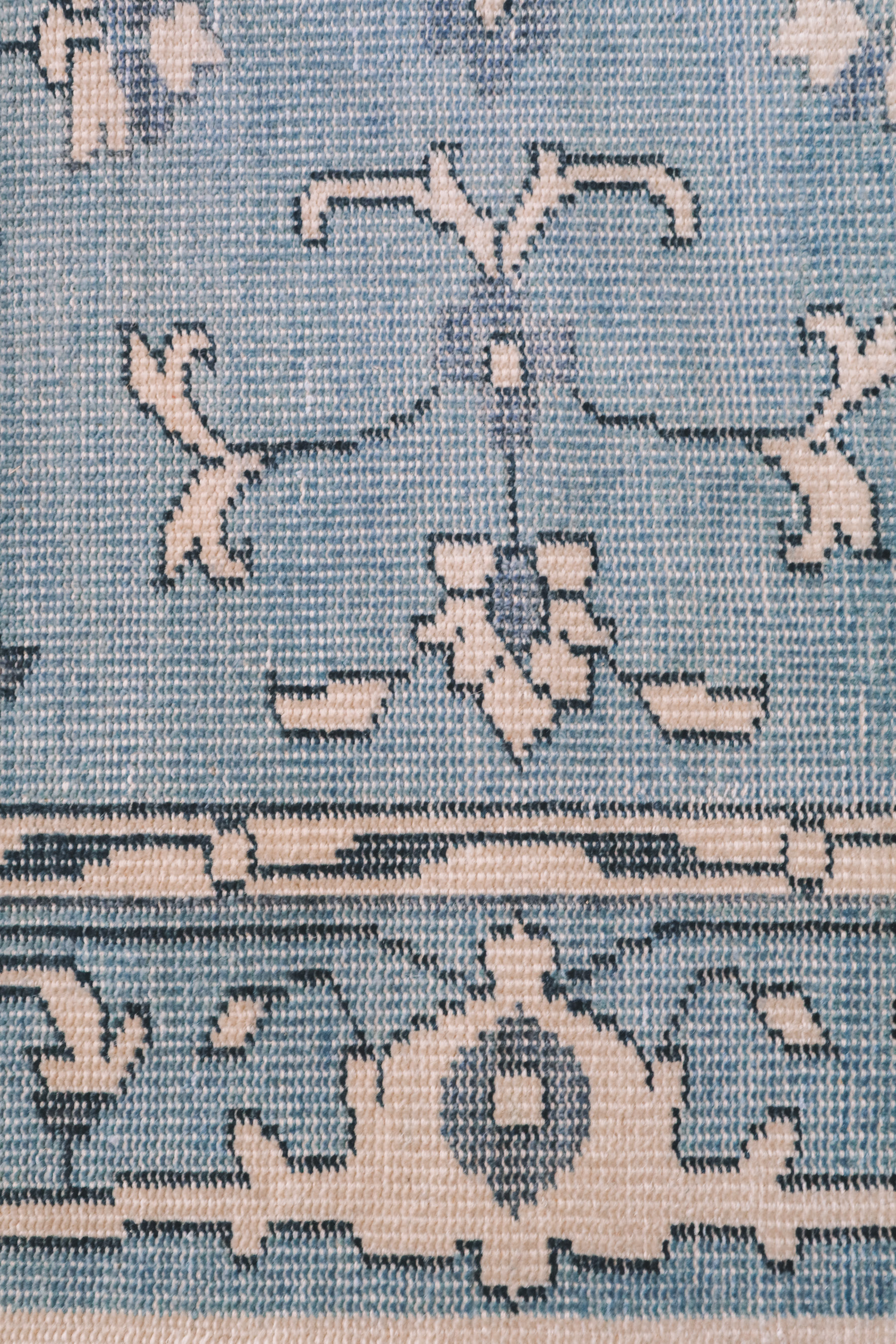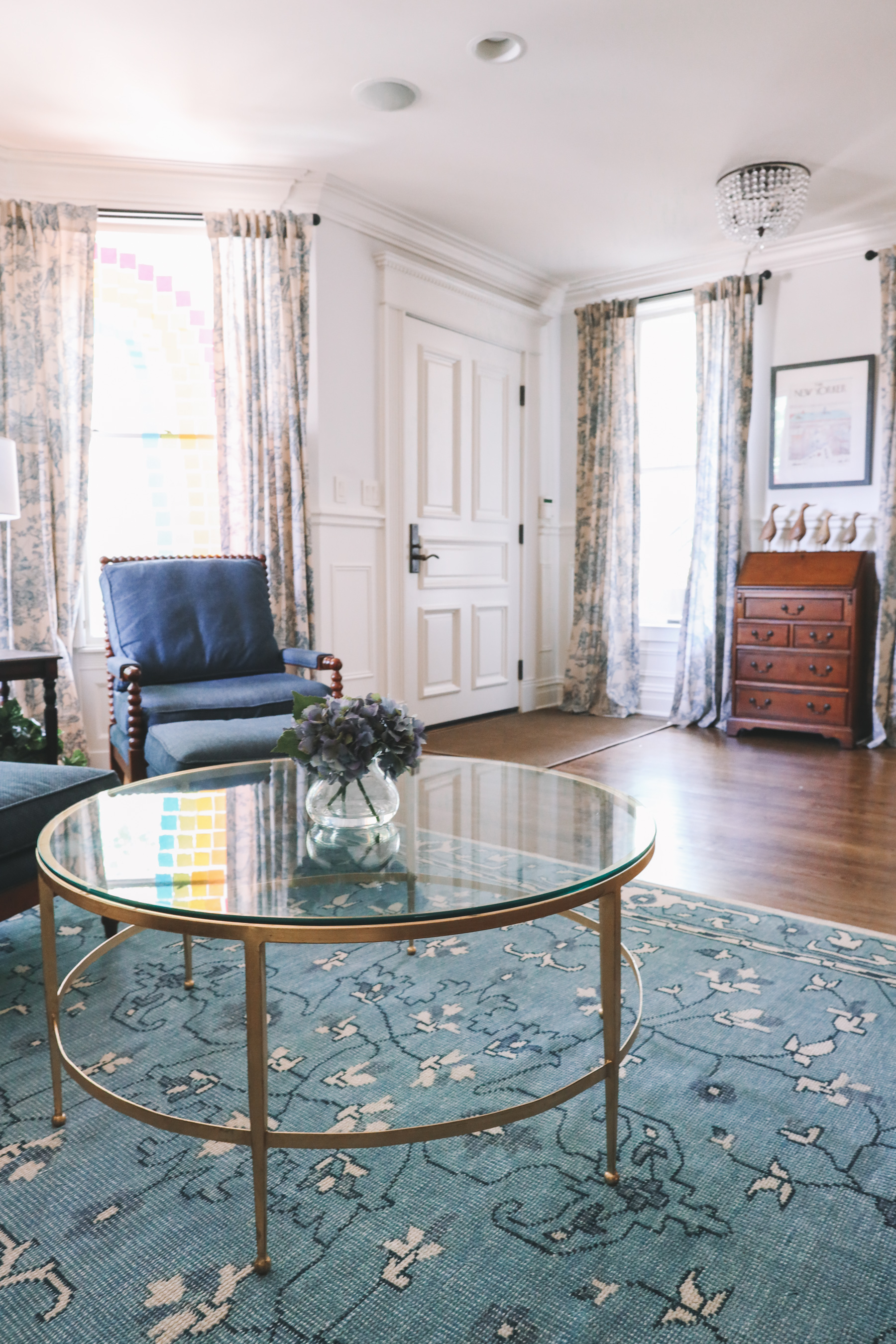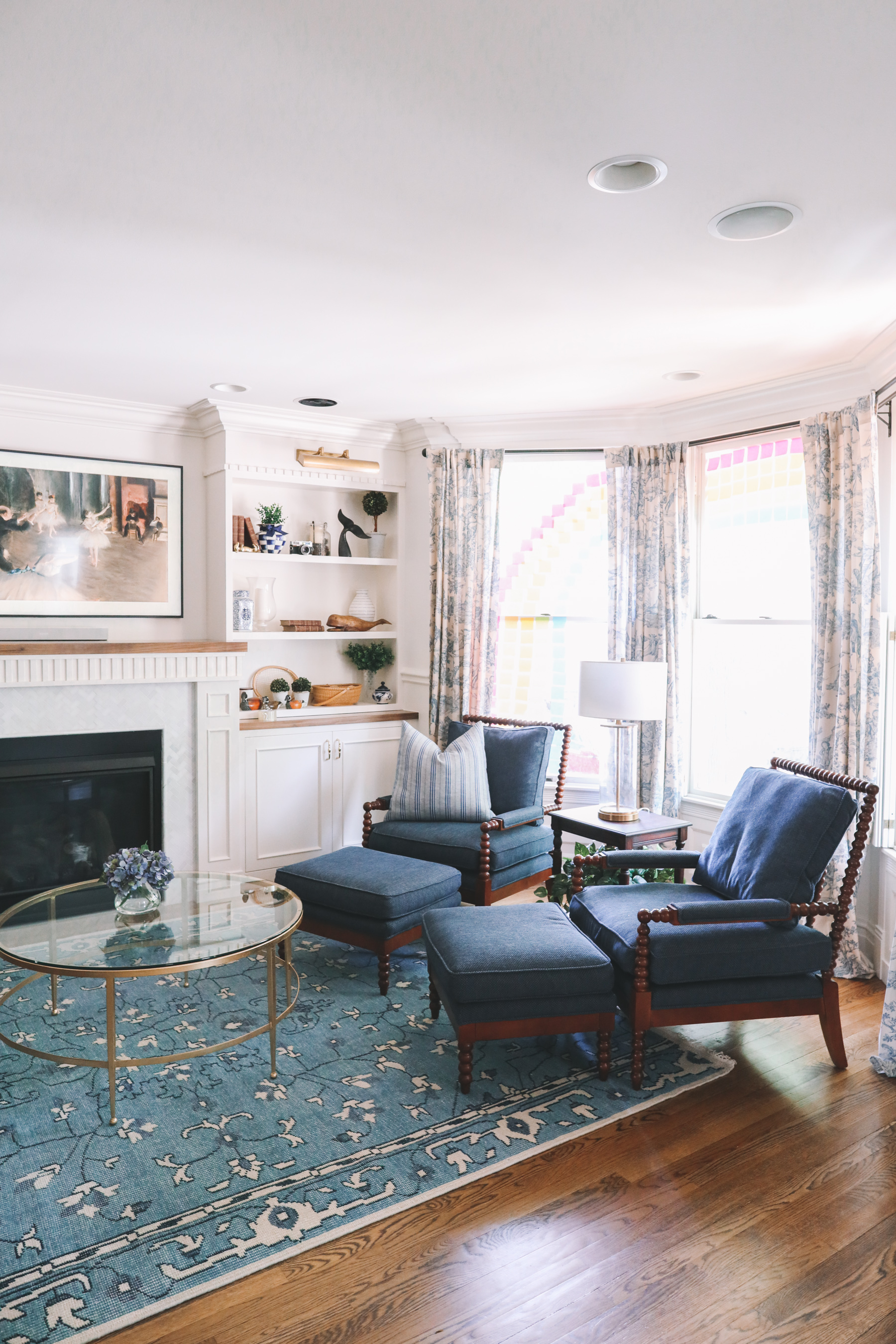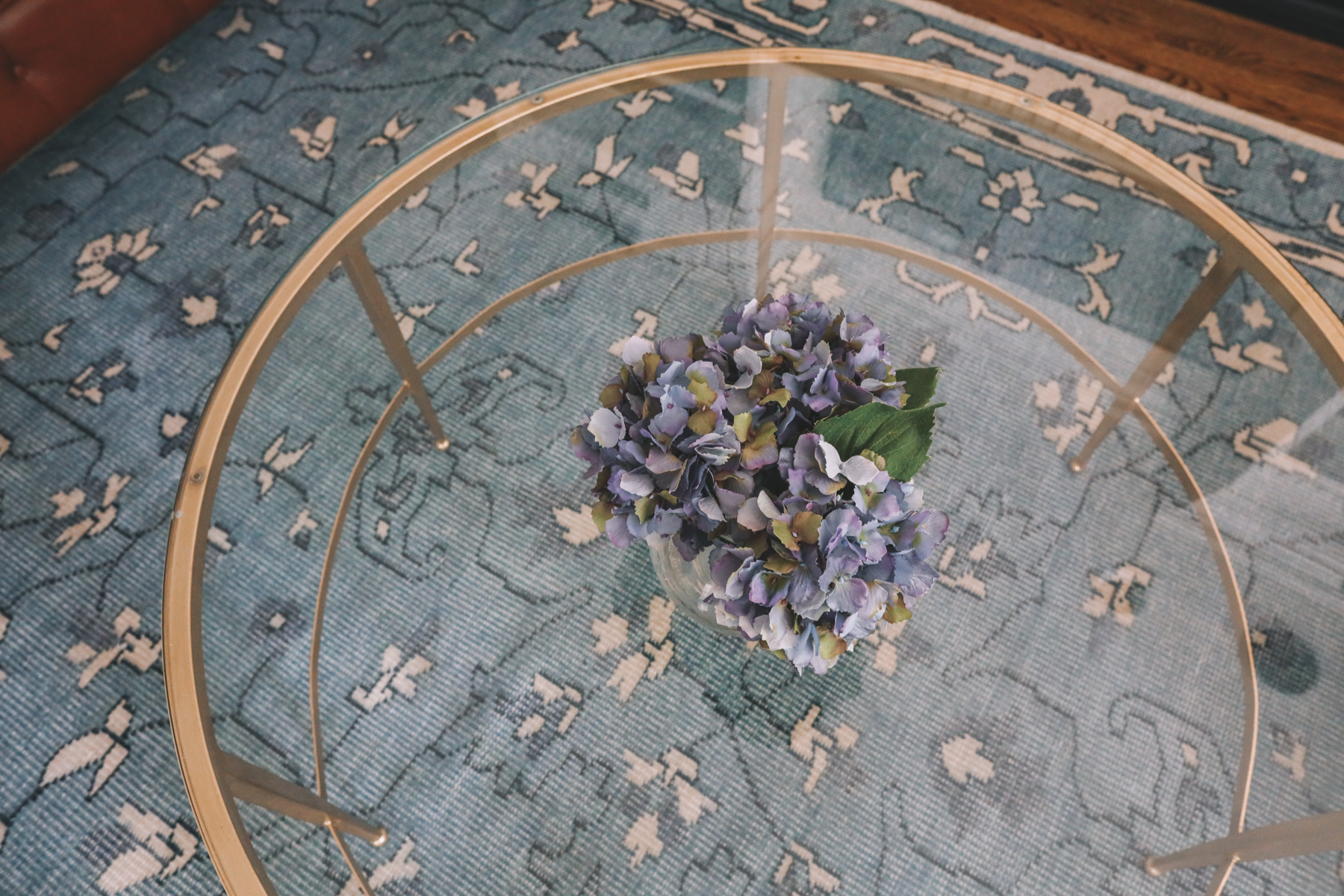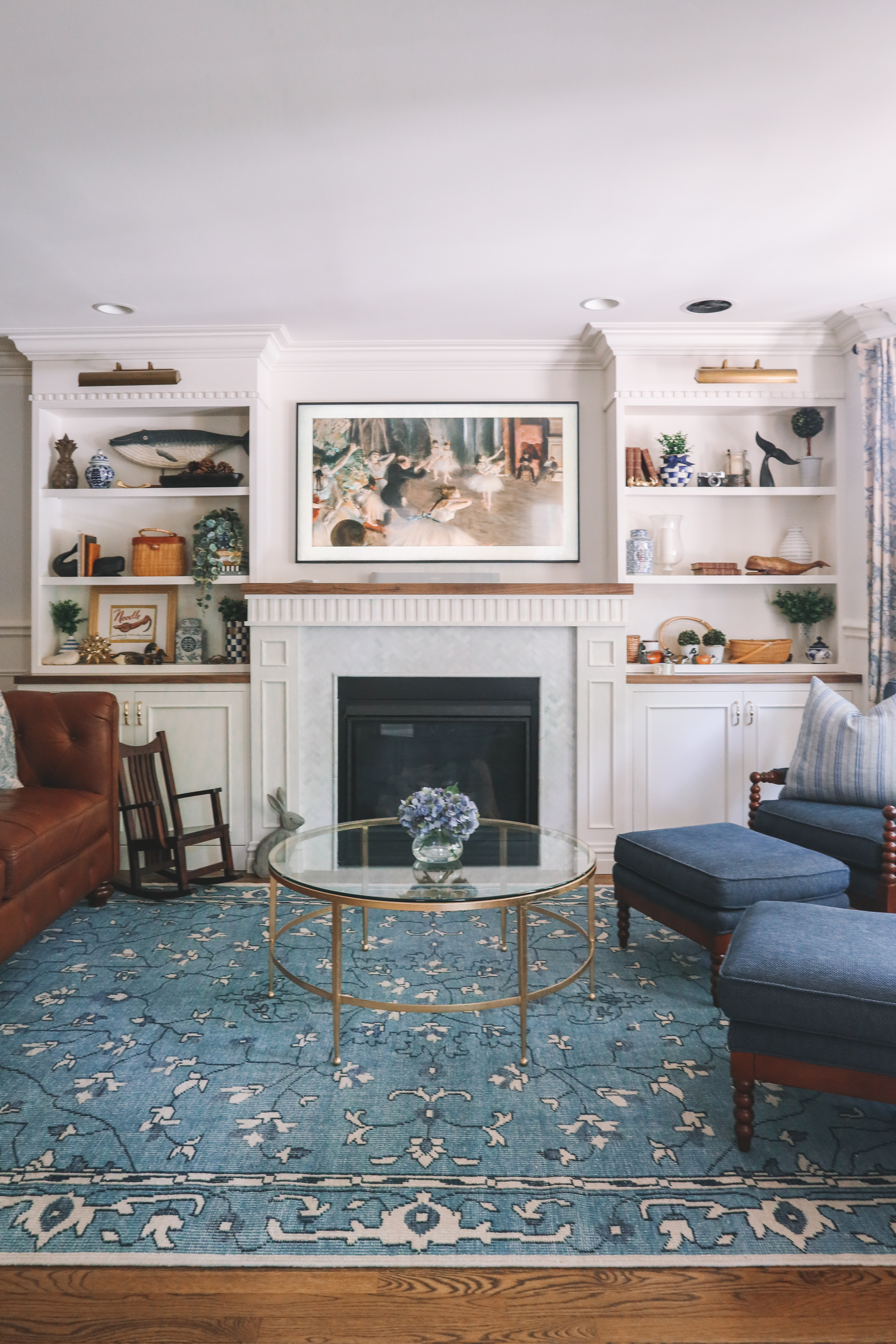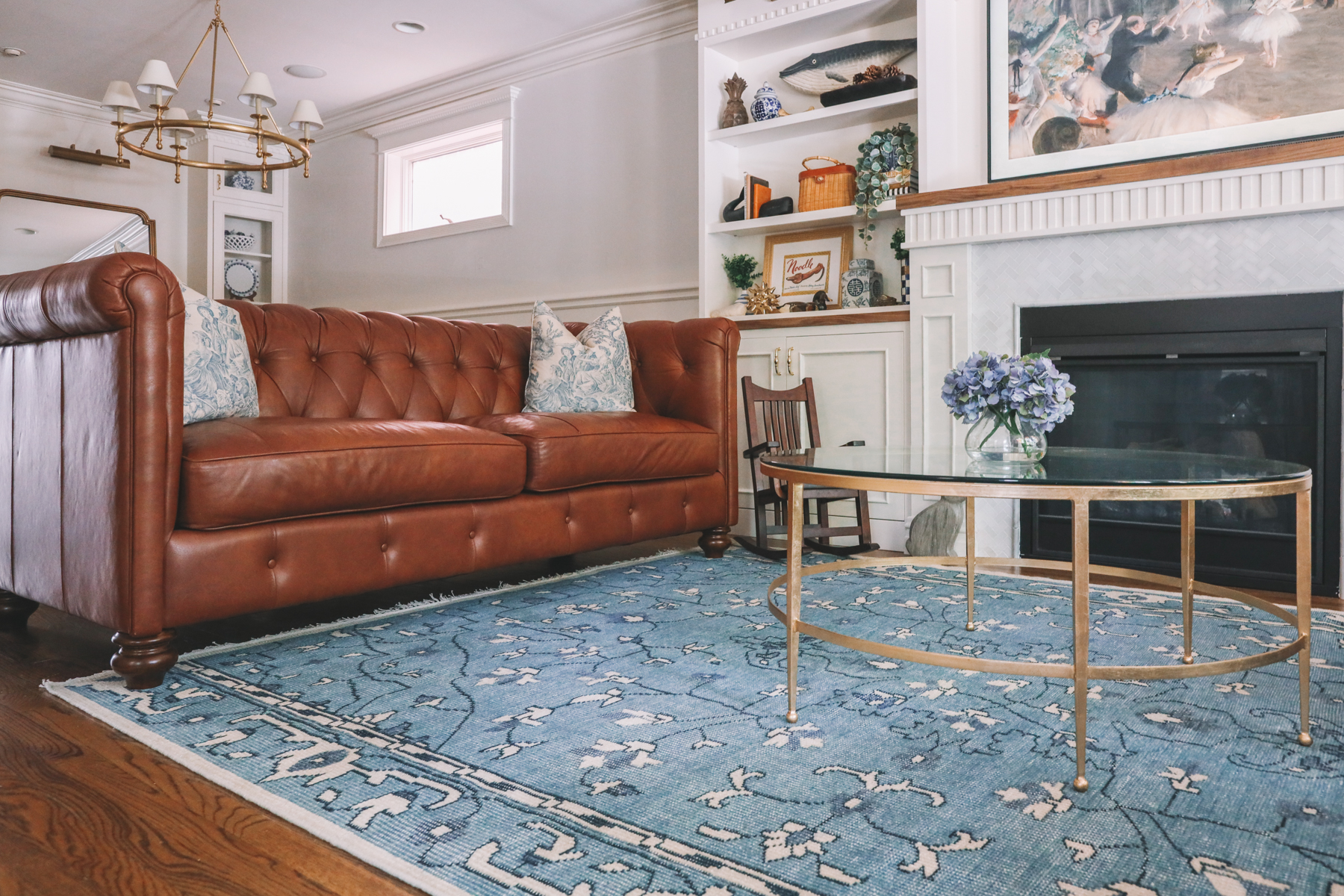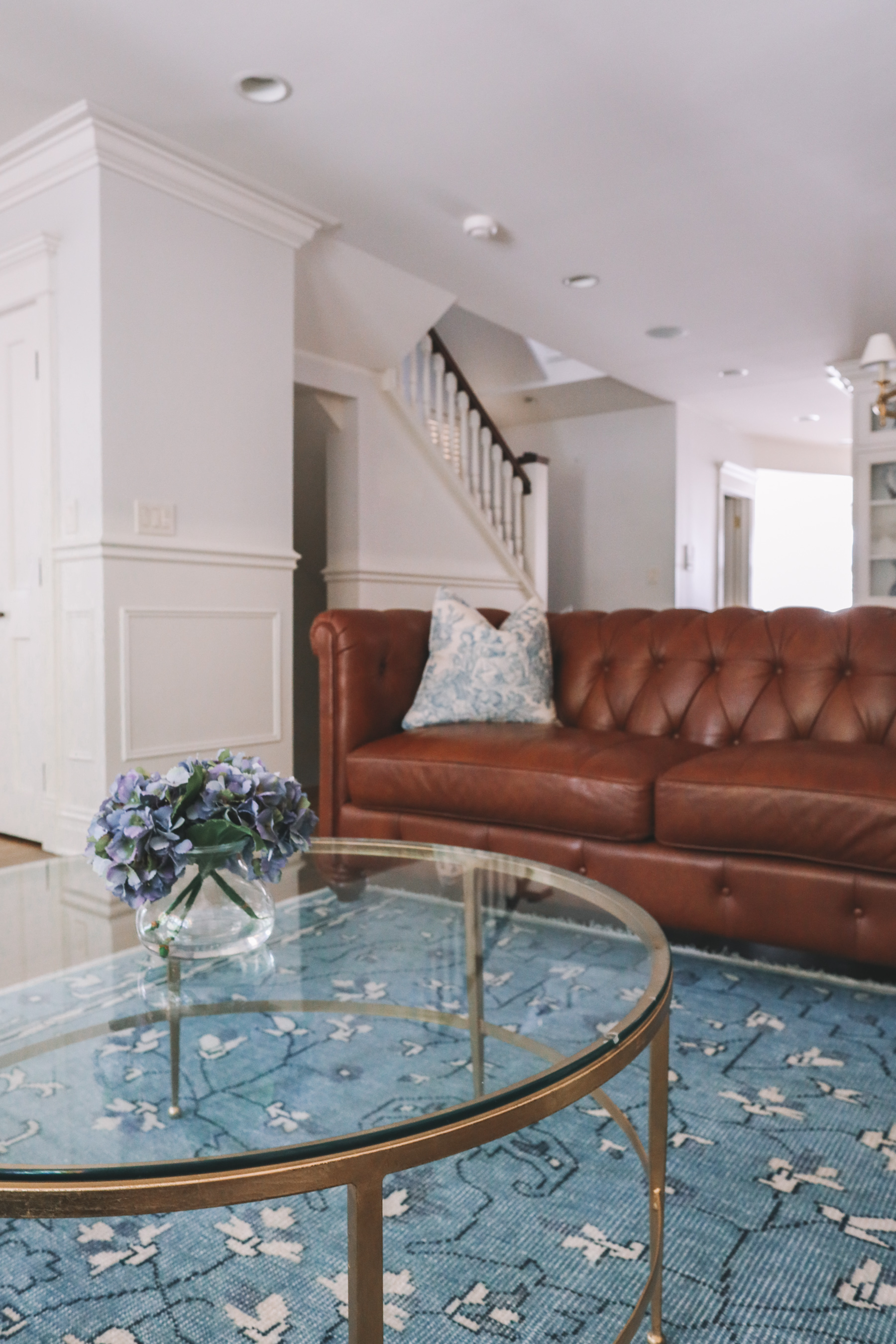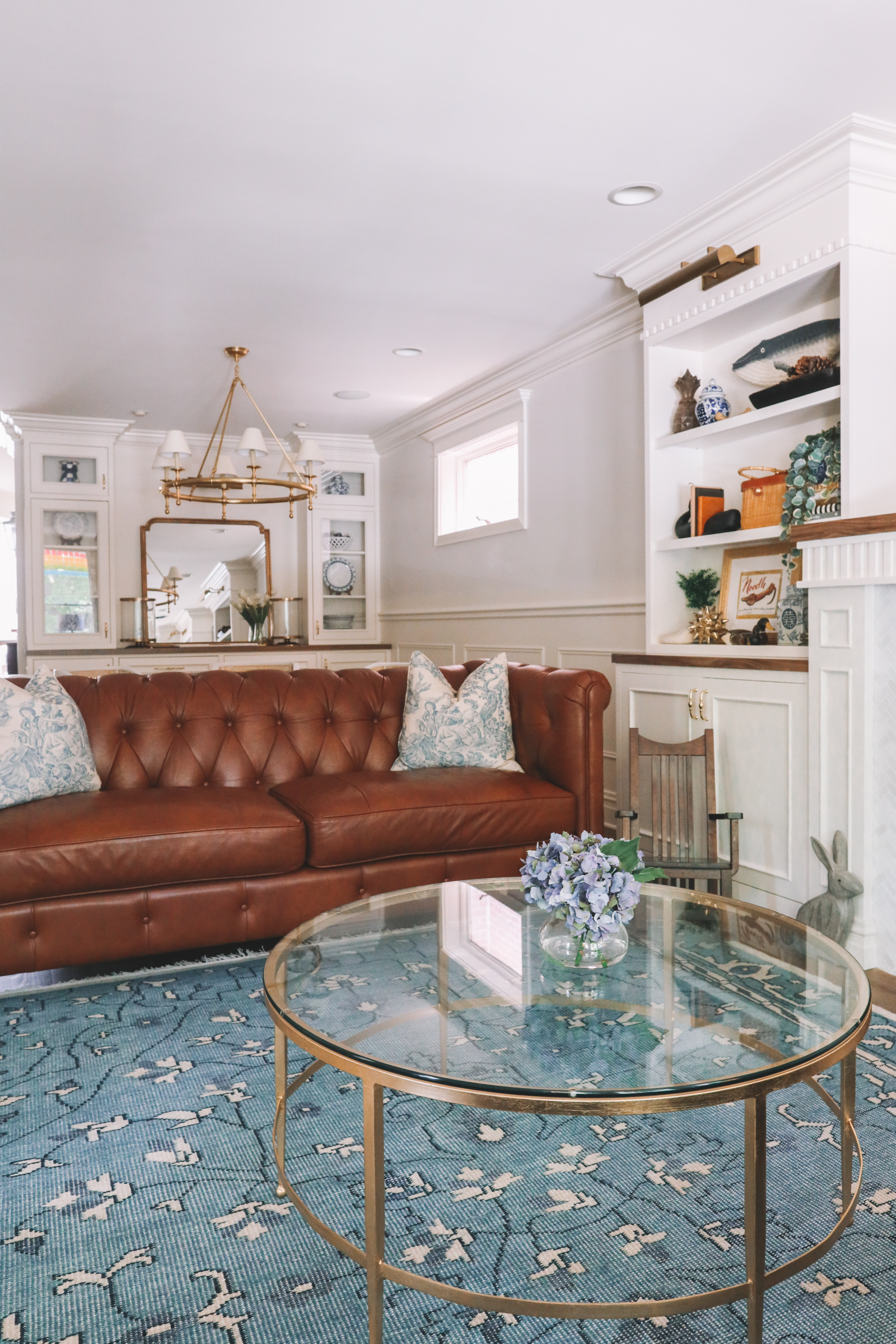 Shop the post:
Winn Hand-Knotted Rug / Other Room Details Here

In partnership with Serena & Lily; all opinions are my own. As always, thank you so, so much for supporting the brands that keep Kelly in the City up and running!