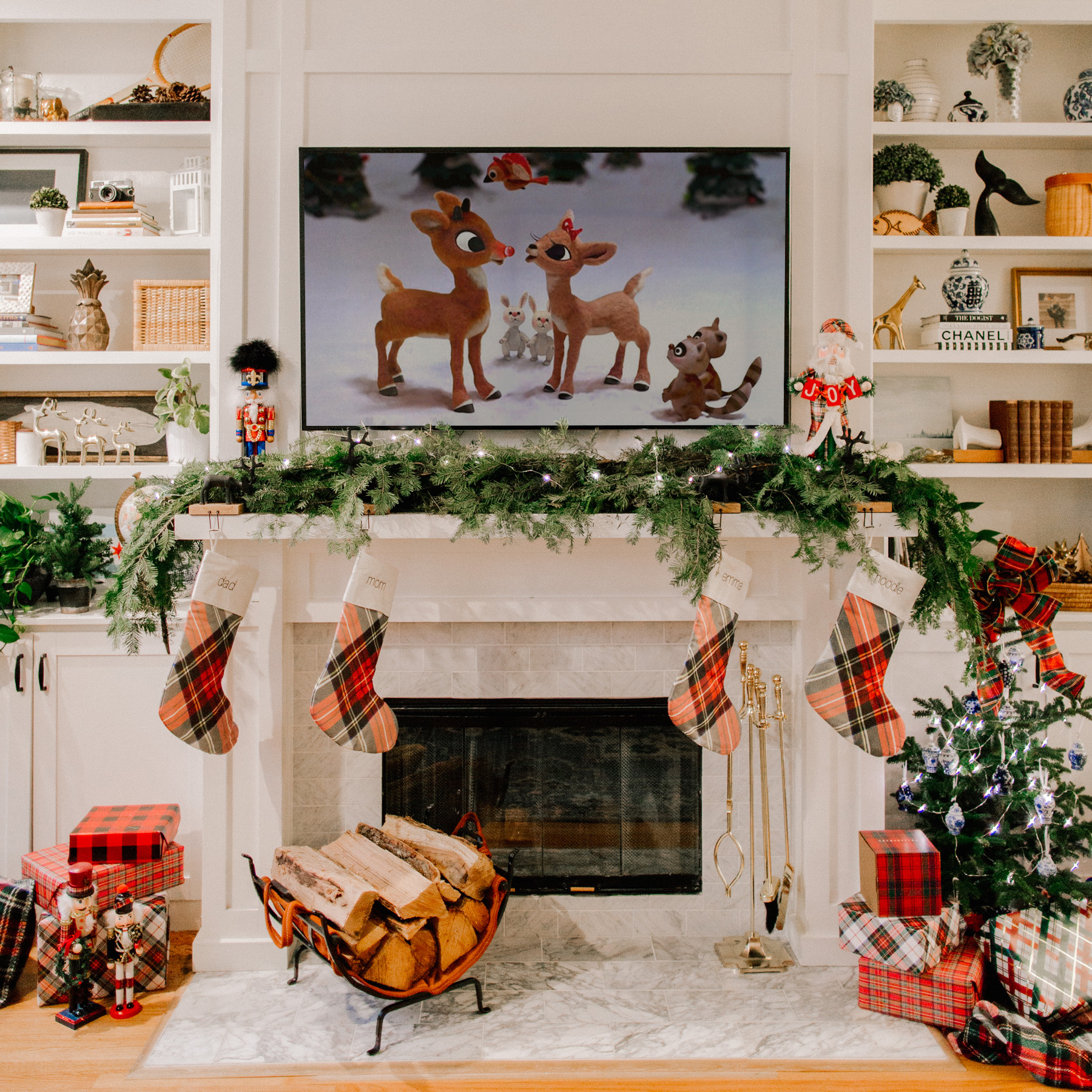 Mitch here!
I'm posting more frequently these days so that Kelly can rest and devote her energy to growing a human. Anything you'd like me to cover or write about? Let me know!
Anyway, I've made it clear that I'm going Christmas crazy this year. Maybe all this plaid has infected my brain stem. To prepare, I've transitioned to a mostly cookie diet. I'm also perfecting my Burl Ives impression and I've preemptively gained 10 pounds to make my Santa outfit seem more convincing.
Luckily (thanks to a super early Thanksgiving), this year's holiday season is statistically the longest the calendar will allow. So today, I'm sharing five quick tips to "festivize" your holiday fireplace. Now, don't get me wrong: my capacity as a decorator is only slightly better than Noodle's, so this is more of a self-help guide than anything.
Why the fireplace?
It's still a little bizarre that I own a fireplace. I mean, what an adult thing to own. But the fireplace is the first thing you see when entering the home, and we spend nearly all our time around it. It's where we start decorating when the holidays come around, and it truly doesn't feel like Christmas until it's done up.
This little fireplace was fundamental to our falling in love with the house and buying it in the first place. Of course, it was a complete mess when we moved in and had rounded drywall corners, broken black tile and a messed up flu. But it existed. Renovating it was our first big project and it was a big step towards making the house our home.
Thank goodness for The Home Depot. As a new homeowner, I think I spent more time there than I did in the house itself. Not only did The Home Depot have all the materials necessary for the project, the friendly staff nudged my ignorant self in the right direction. Before them, my knowledge of fireplaces came mostly from Mary Poppins… and after The Home Depot, my fireplace looked like this. Coincidence? I think not.
And now that I have a few years of homeownership under my belt, my reliance on The Home Depot has only increased. When taking on a new project, Kelly and I laugh about how many trips we'll need to take there to get it done. For the record, today's decorating project took only two trips!
Okay, here we go…
My five tips for creating a festive fireplace: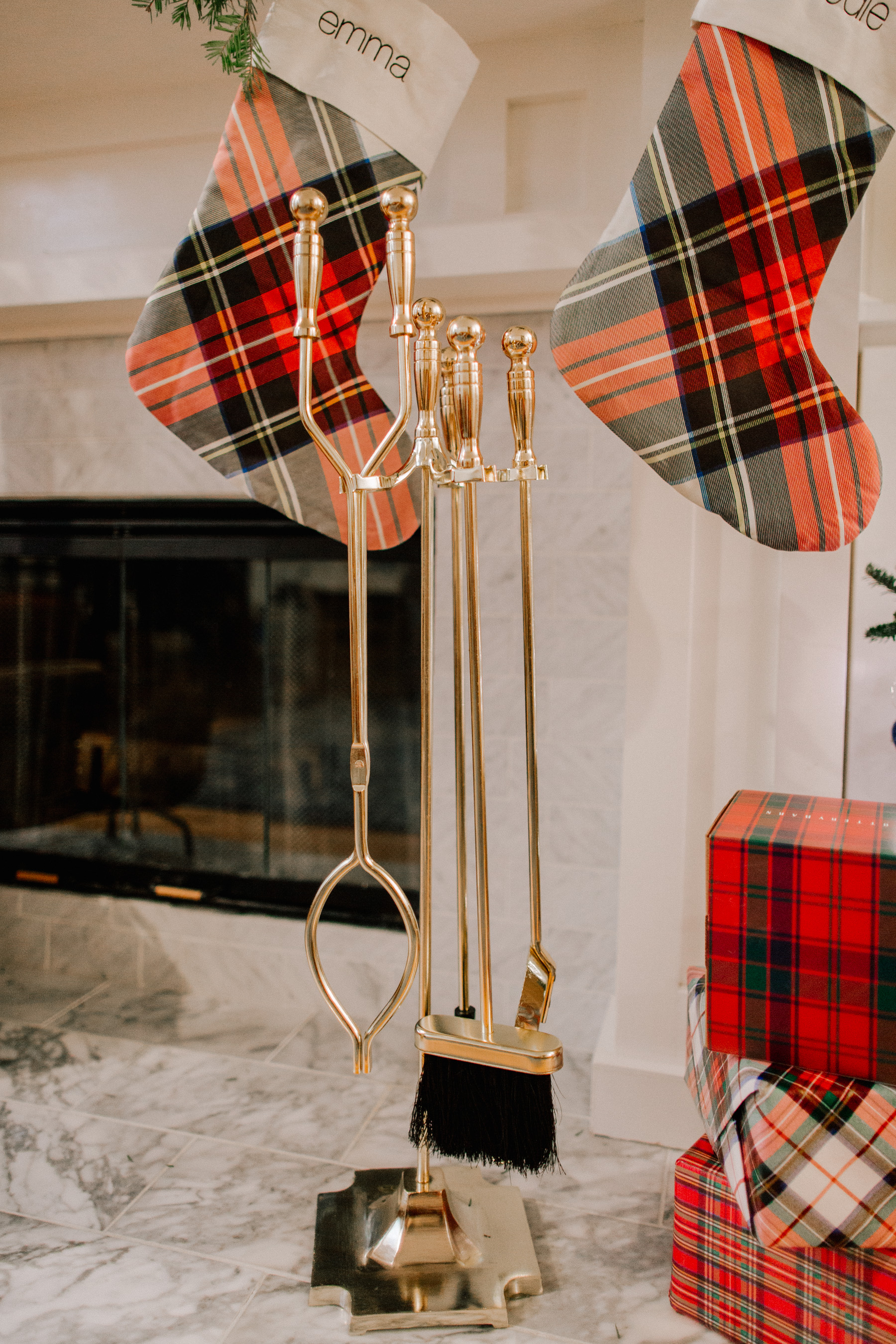 1. Accessorize
How exactly does one prep out a fireplace? Brass fireplace tools is how! These guys poked, scooped and prodded their way into my heart. Not only do they offer a unique pop to the room, they're super functional when you have a fire going. We've actually had this set for years because Kelly was obsessed with finding the perfect brass set when we first redid our fireplace. They remain favorites, and they've held up exceptionally well!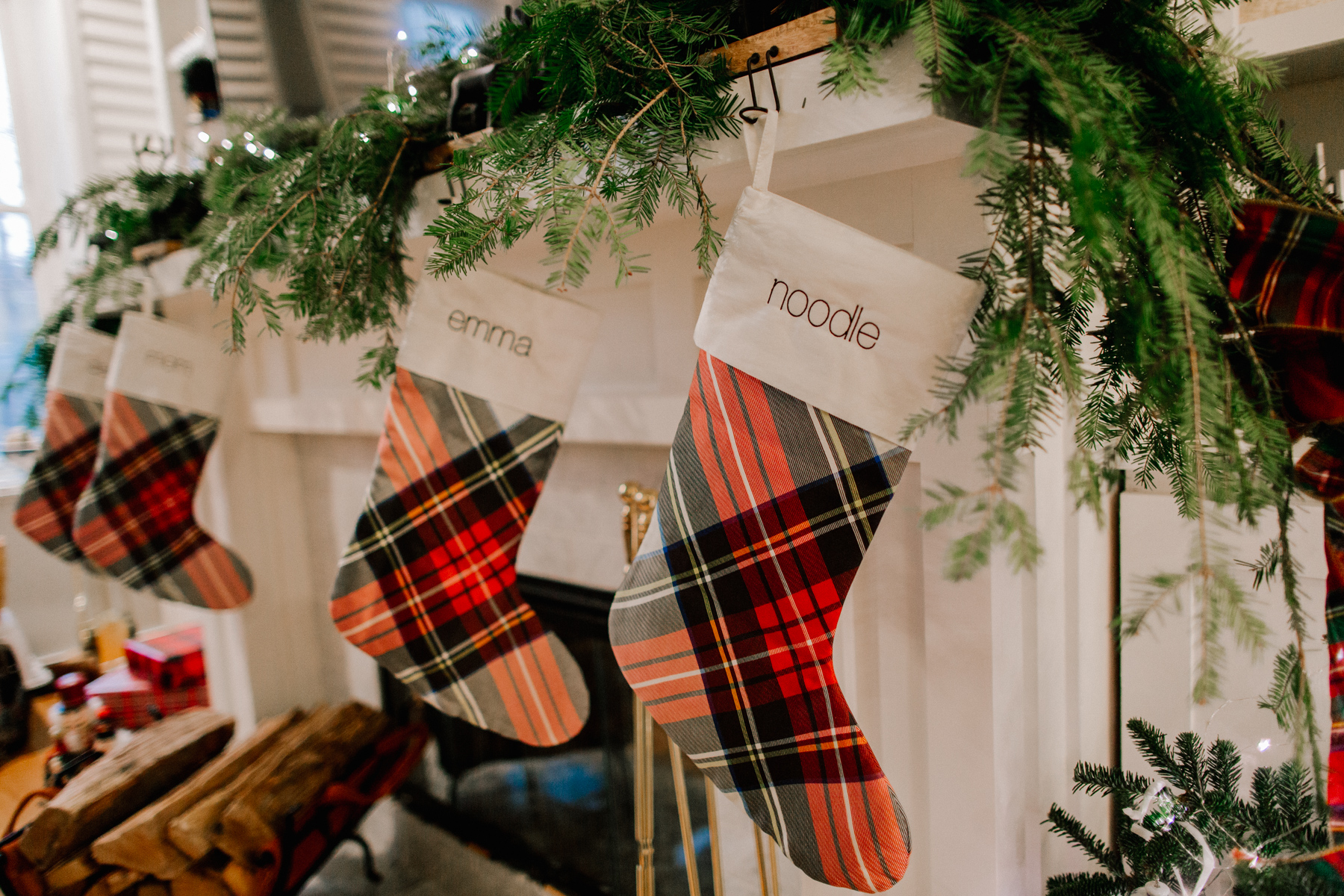 2. Embrace plaid (Duh)
Today marks the 37th day in Kelly's#60daysofplaid challenge and, as you might expect, I've become affected. In my opinion, no holiday fireplace is complete without plaid doing it's plaid thing wherever possible. So here is some plaid. Plaid! PLAID!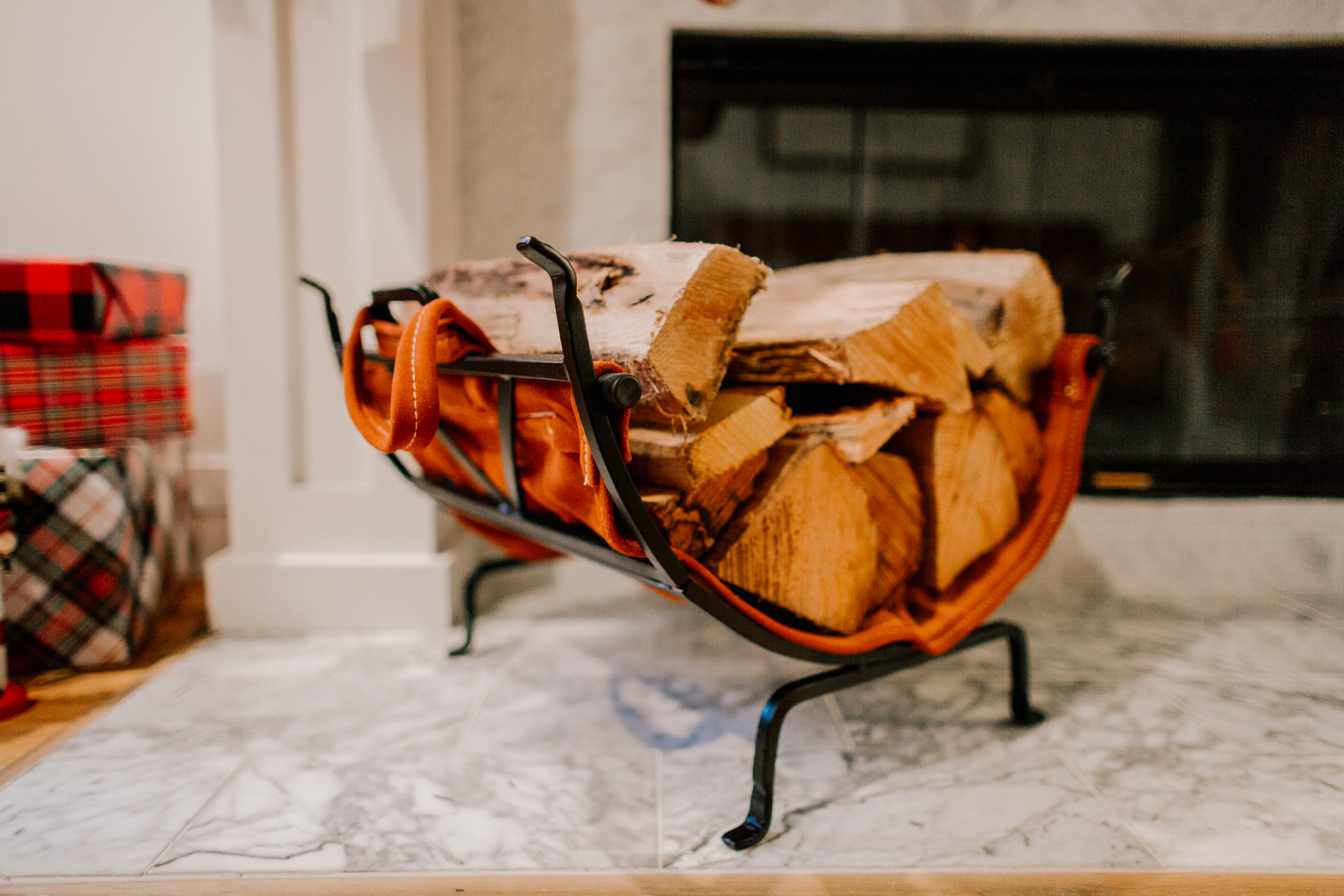 3. Firewood at the ready
I'd like to be a fly on the wall when they came up with a name for the fireplace. Hey, guys! Quick question. What should we call that place over there where we light stuff on fire? Anyway, we occasionally light stuff on fire in our fireplace and we typically like to do it with firewood. And this firewood rack thing makes it all super easy. It also minimizes the mess, holds a good deal, and makes the room look and feel cozy.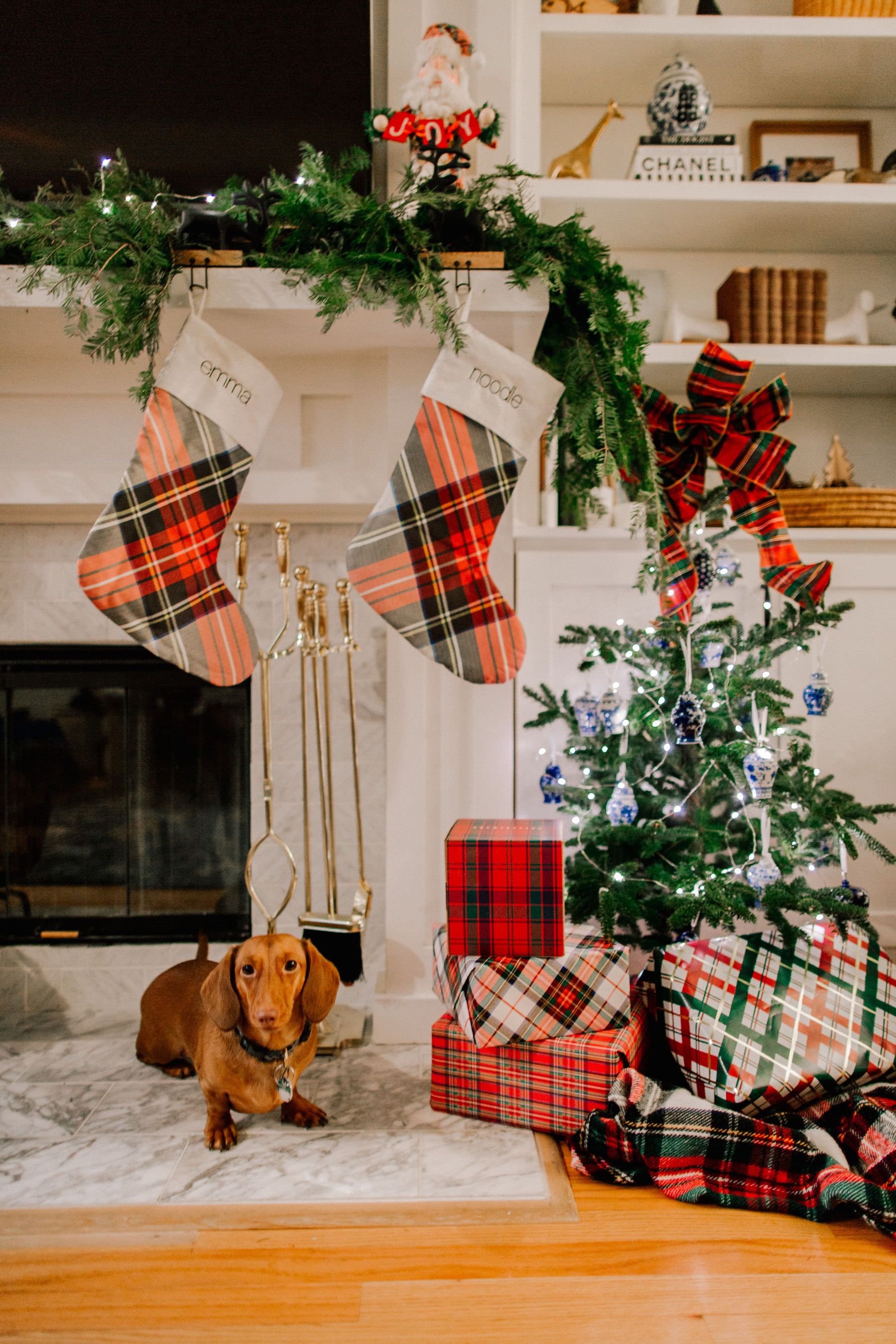 4. Battery-powered Christmas lights
Nothing ruins a holiday scene like an orange extension cord, so we've taken to relying on battery-powered Christmas lights to illuminate our mantle. Honestly, it's a miracle how long these LED strips last with a few AA batteries, and the versatility provided by cordless lights can help to decorate even the most unique spaces. Like this fireplace. Or my bathroom. Don't ask.
But seriously: wrap them around or shove them into anything and suddenly everything looks magical.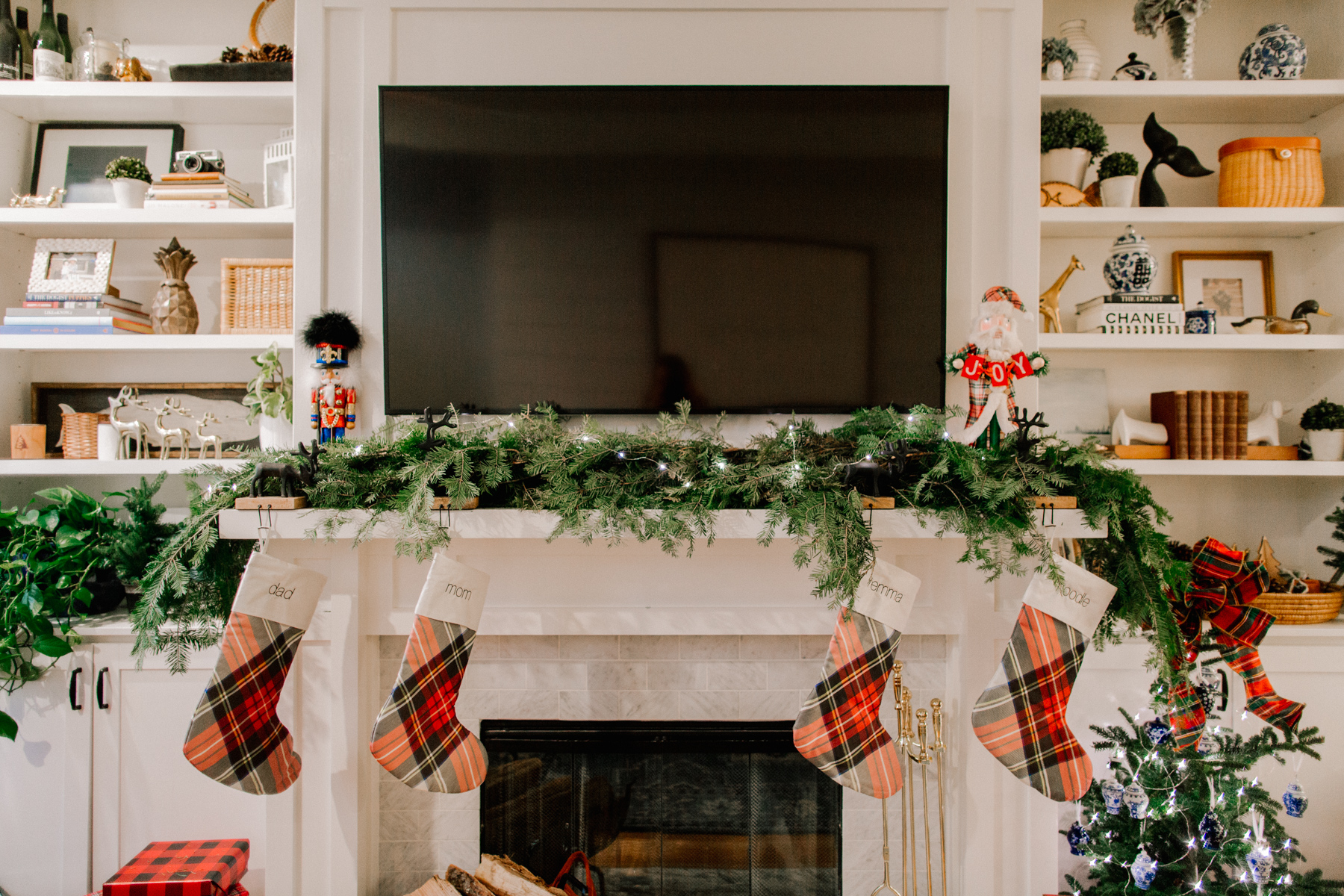 5. Christmas greens
Christmas decorating projects look a zillion times better when there's greenery–namely roping and wreaths–involved. This stuff wasn't on my radar and I honestly thought it was a waste of time and money, but then I met Kelly (ha) and realized that that I was wrong. (As hard as it is for me to admit that now.) It isn't even that expensive, and it smells amazing. The roping from our corner tree lot kind of falls apart almost immediately, so we went with roping from The Home Depot this time, and it's far more substantial!
Here are some other accessories to get your fireplace ready for the holidays: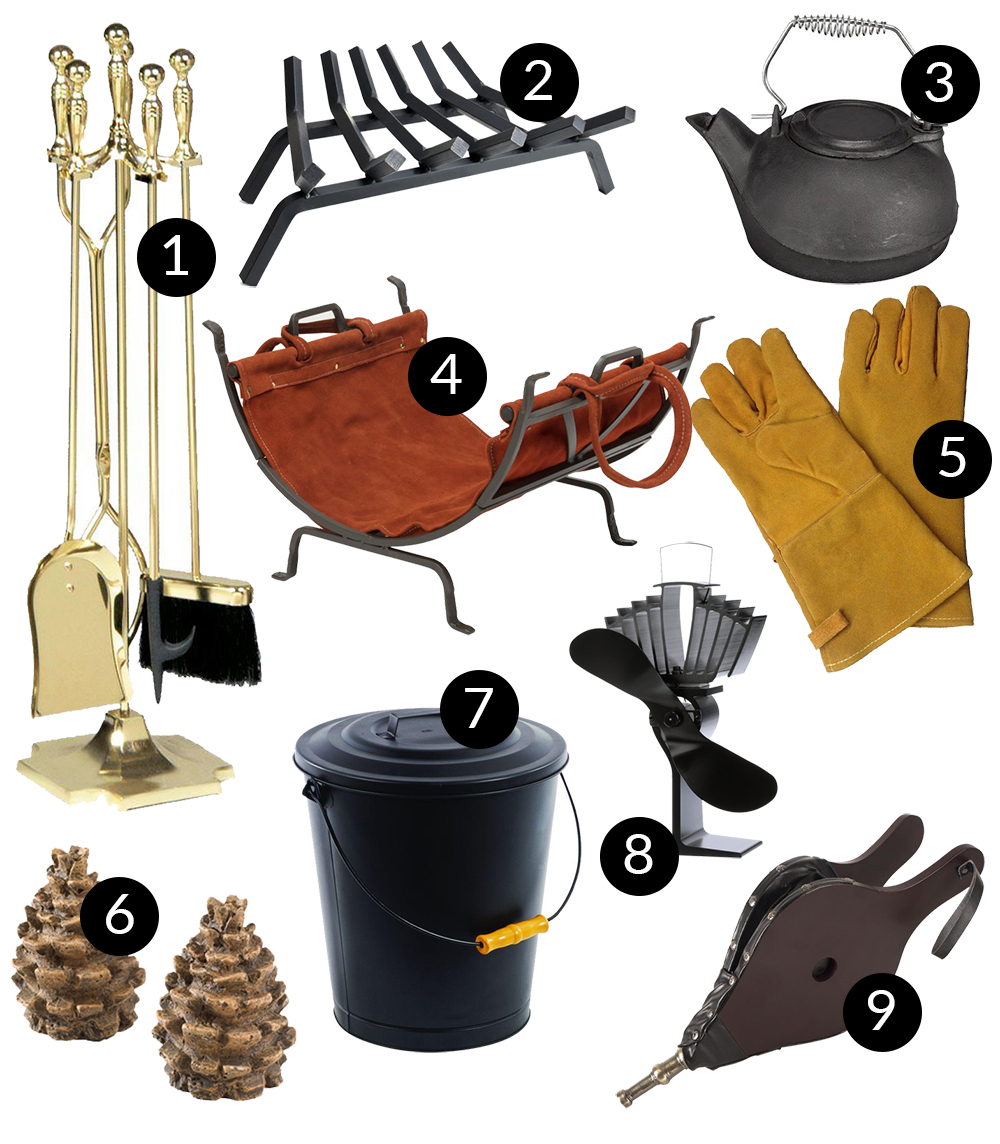 One / Two / Three / Four / Five / Six / Seven / Eight / Nine

Mitch. Out!
This post was sponsored by The Home Depot, but all opinions are my own. As always, thank you so much for supporting the partnerships that keep Kelly in the City up and running!