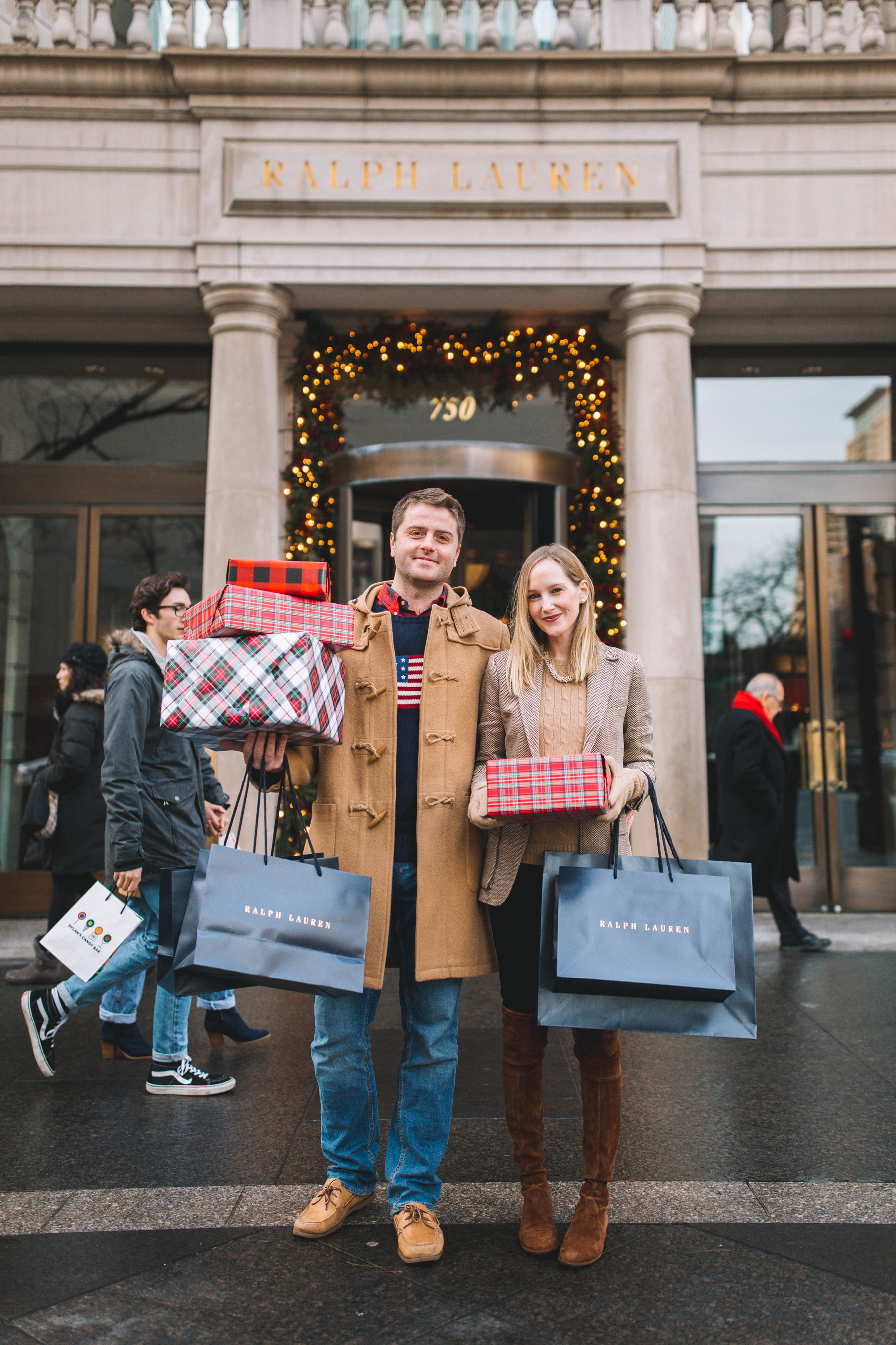 Kelly's Outfit:  Ralph Lauren Cable-Knit Sweater (This one looks super similar and is more affordable, and this one is my absolute favorite! Wear it all the time!), Blazer (Similar here) and Cashmere Gloves c/o / Stuart Weitzman Boots (But try this Steve Madden pair. Love them, and that low heel which makes 'em suitable for both everyday and "going out" wear. Looking for brown? DEFINITELY get this pair. Here's another option!) / Halogen Seamed Leggings (I just fold over the waistband for the bump. Works like a charm, and they don't fall down. If they're sold out, I also love this Spanx pair.) / Sparkly Necklace (Makes for a great gift! Also love this one and this one.) / Mitch's Outfit: Ralph Lauren American Flag Sweater and Duffle Coat c/o
Hello!
Today, I just want to give myself a pat on the back, haha. Because this blog has not died. Yes, I'd envisioned something different for Kelly in the City during the 2018 holiday season. But I think we're all so wired to feel that we're only doing a good job if we're constantly improving and growing and doing something extraordinary–when that isn't the case. Sometimes treading water is just as difficult, if not more. It really just depends on what we have going on in the background. So today, I'm proud… because I'm treading water. :)
Anyone else in the same boat? (Or out of the boat, I should say. 😂) If so, I'm proud of you, too!
Anyway, I had a "pregnancy update" post planned for today, but it's a big one, and I just didn't get it done in time. Instead of staying up until 2 a.m. to finish it like Pre-Pregnancy Kelly would have done, I remembered I had these cute photos from our trip down to Ralph Lauren last week! They were originally intended to only be used for an Instagram (which I'm running tonight), but as Dad always says, "Work smarter, not harder." So boom! Here's my blog post for today.
And, I mean, I'm SO glad that I'm getting these photos up here, because is the Michigan Avenue store not the most Christmassy thing you've ever seen?! Okay. Perhaps that's a slight exaggeration; we've all at least seen photos of Rolf's. ;) But if you're visiting Chicago this season, I highly recommend stopping into RL, and then grabbing lunch or dinner (or drinks) at the RL Restaurant next door. They're both stunningly beautiful, and shouldn't be missed!
And now, please enjoy these photos of Mitch and Kelly Larkin, having way too much fun on a "date day," just shopping and exploring and being ridiculous and taking in all the plaid.
SO MUCH PLAID!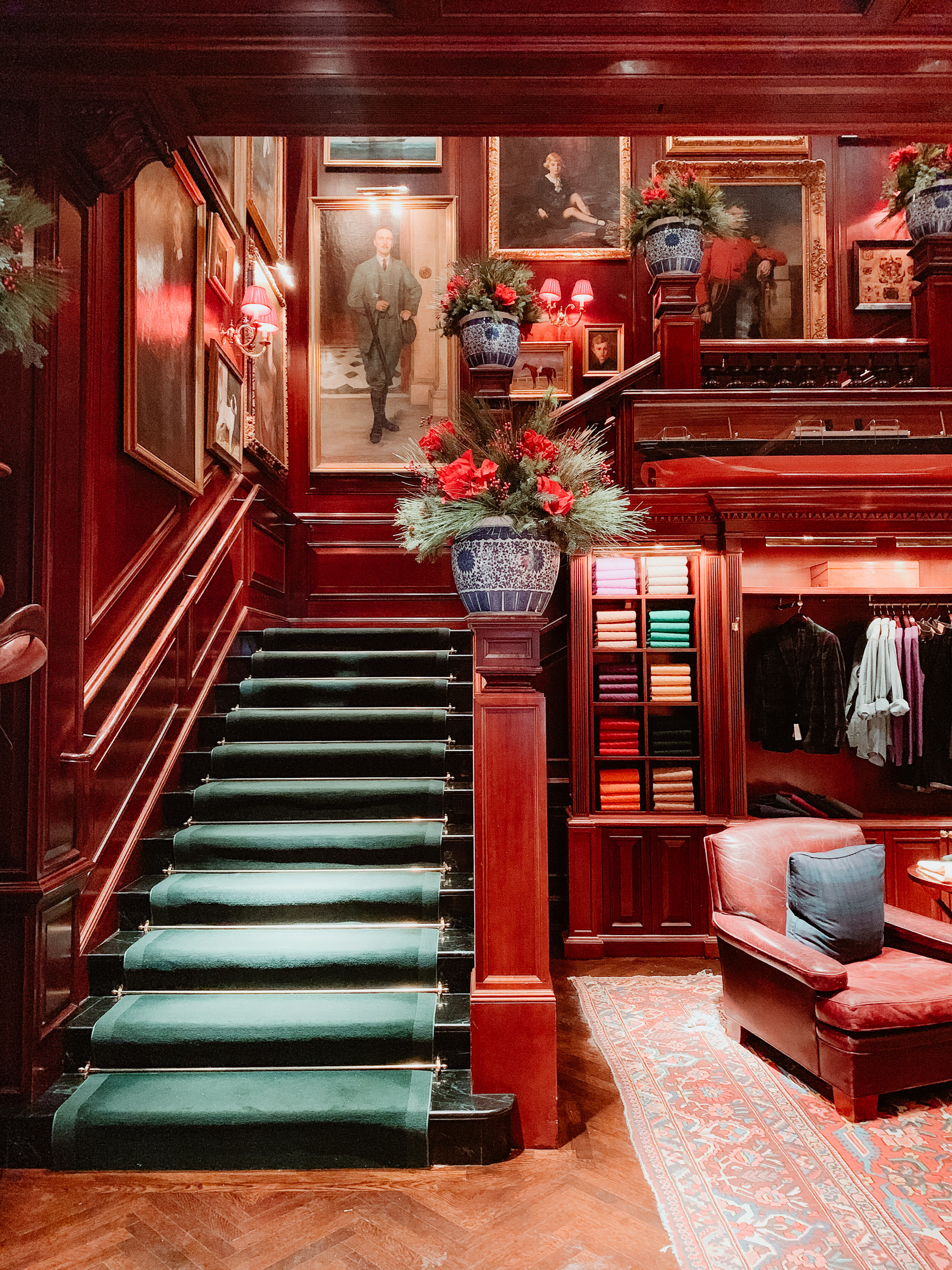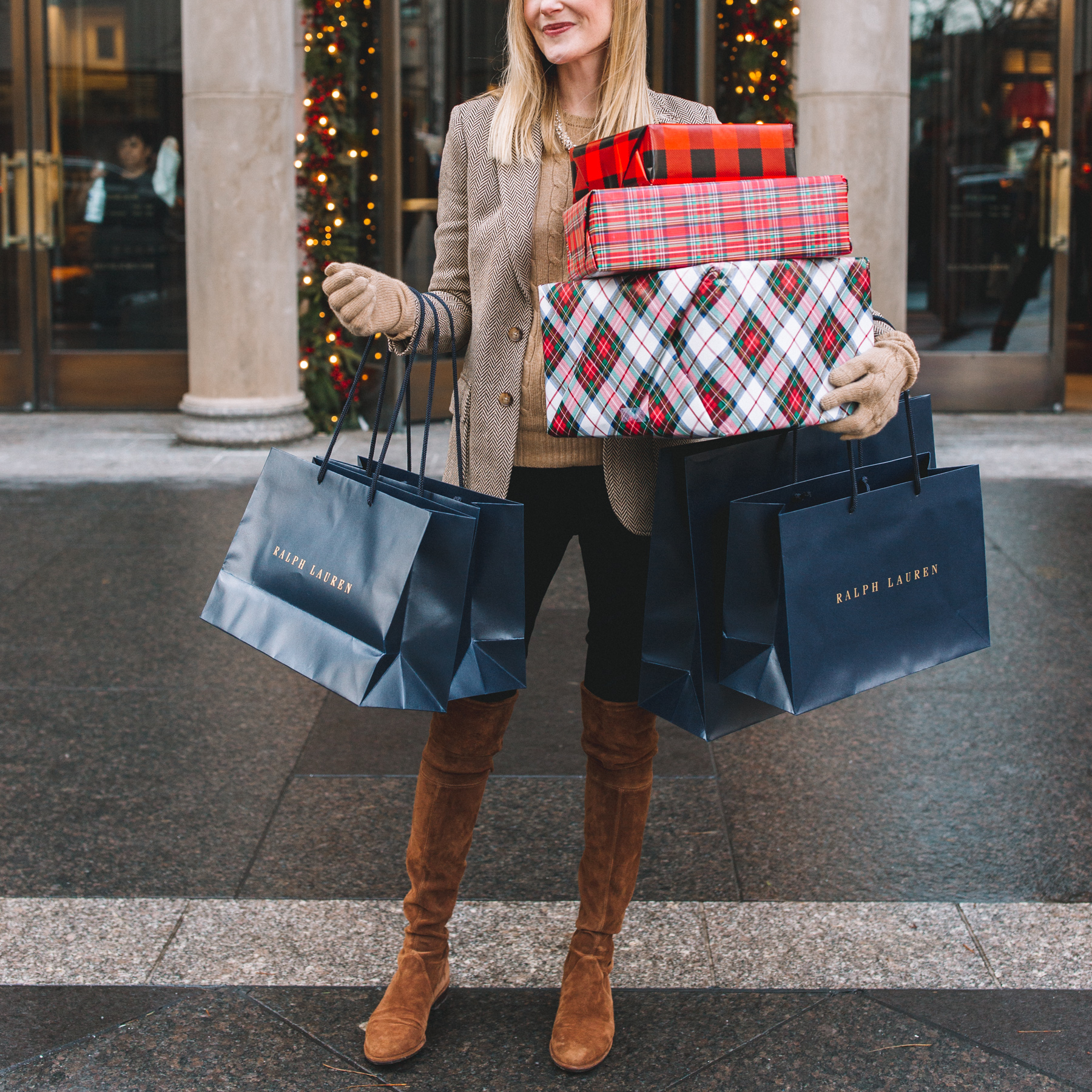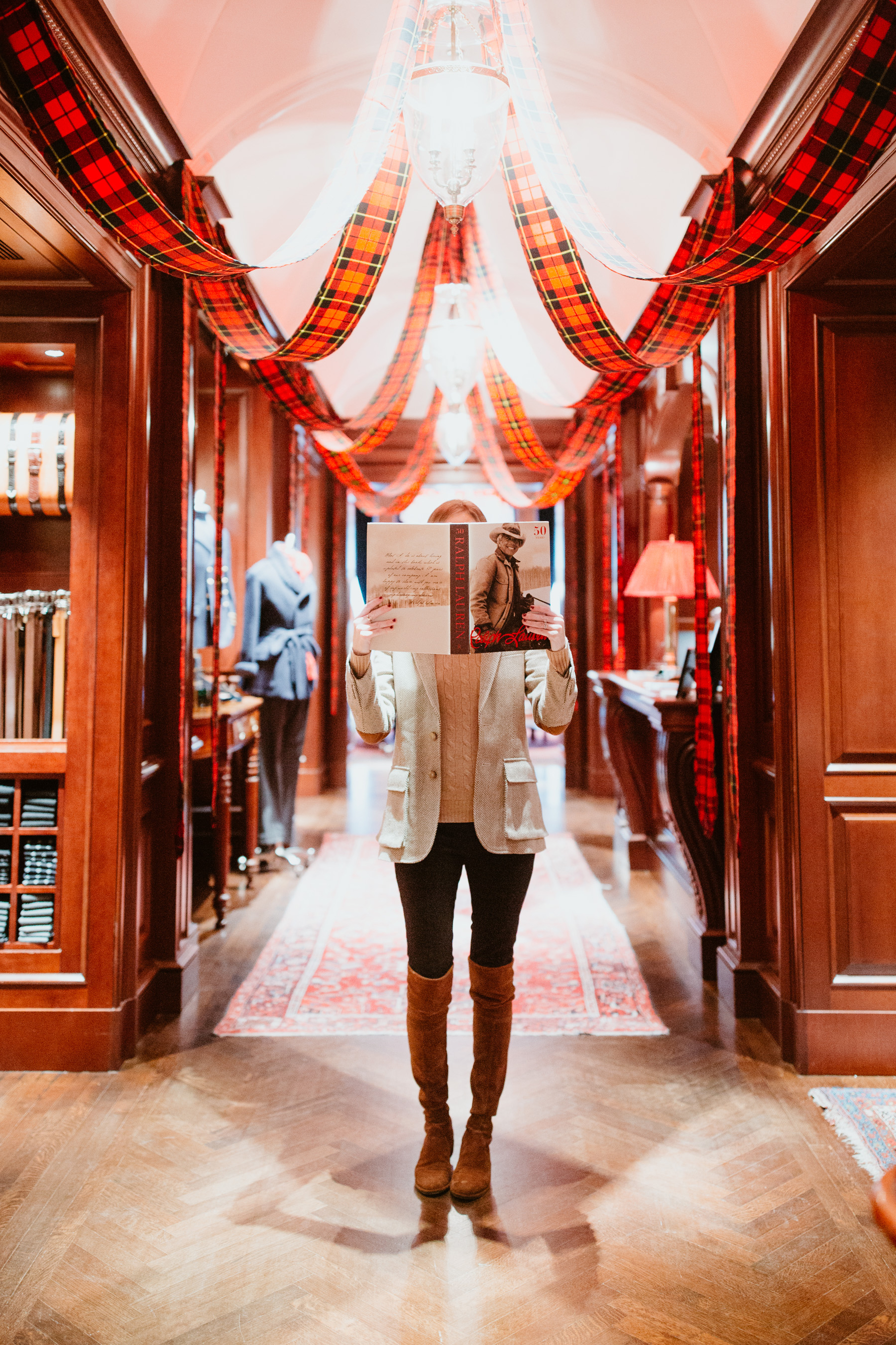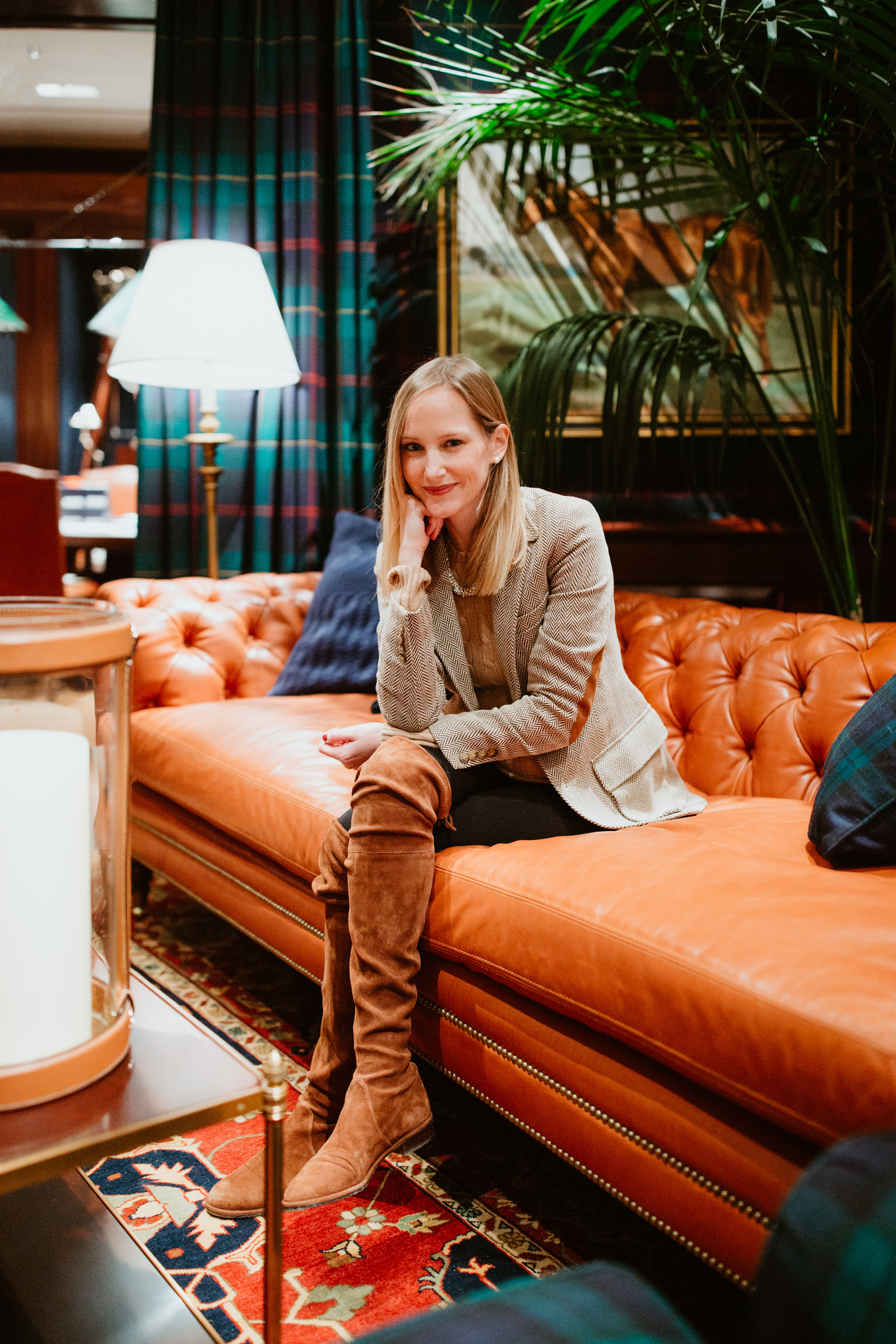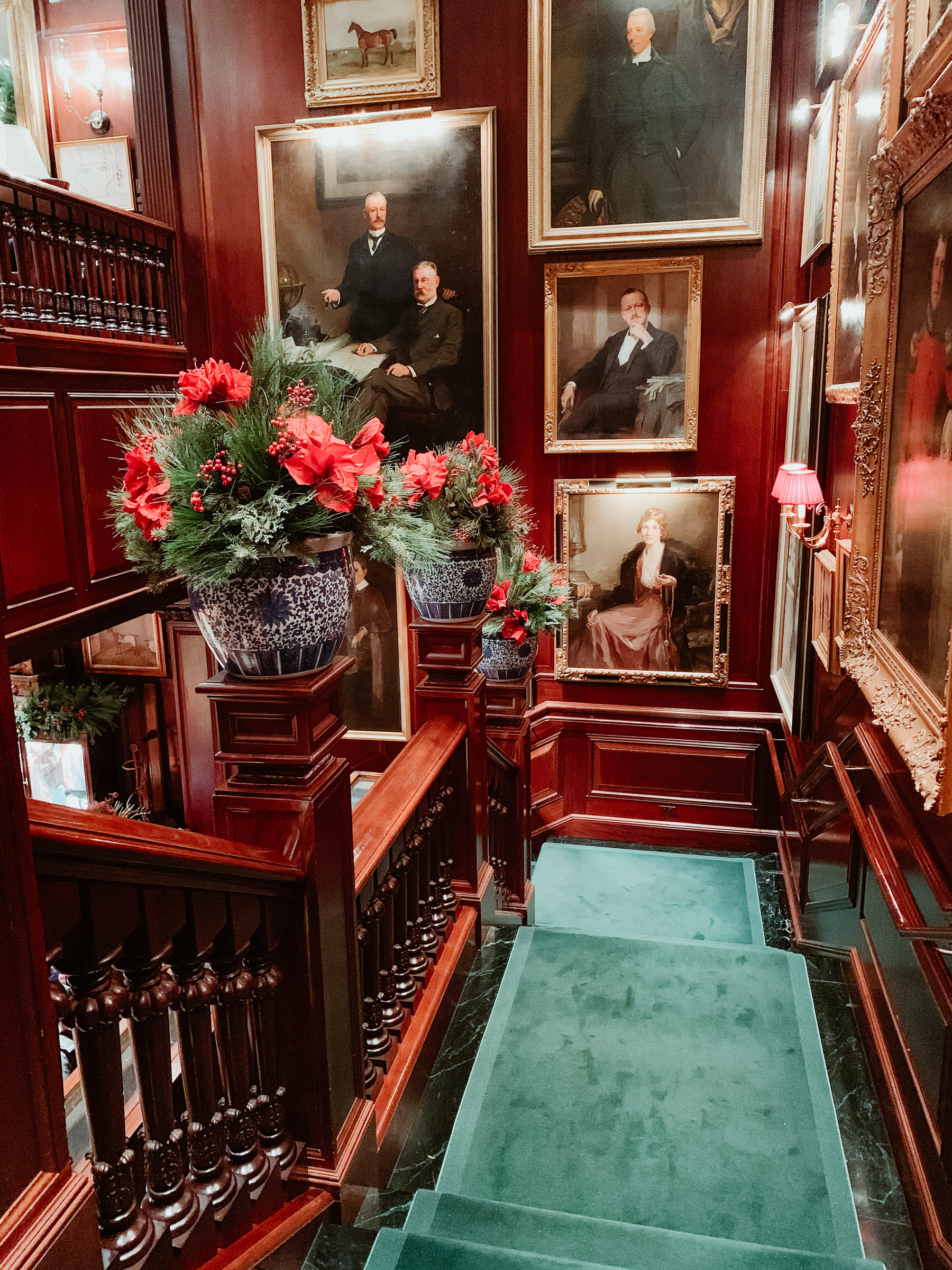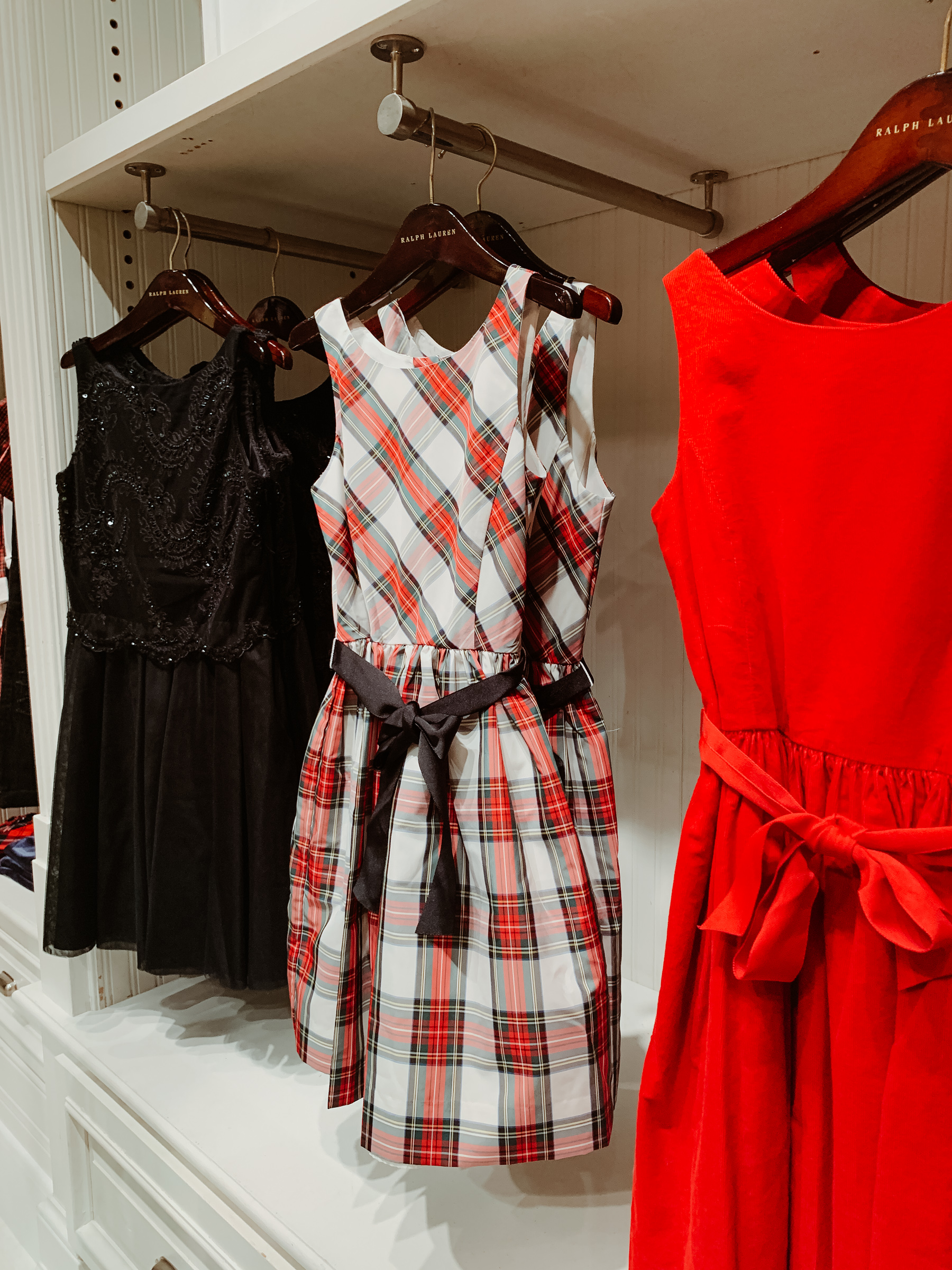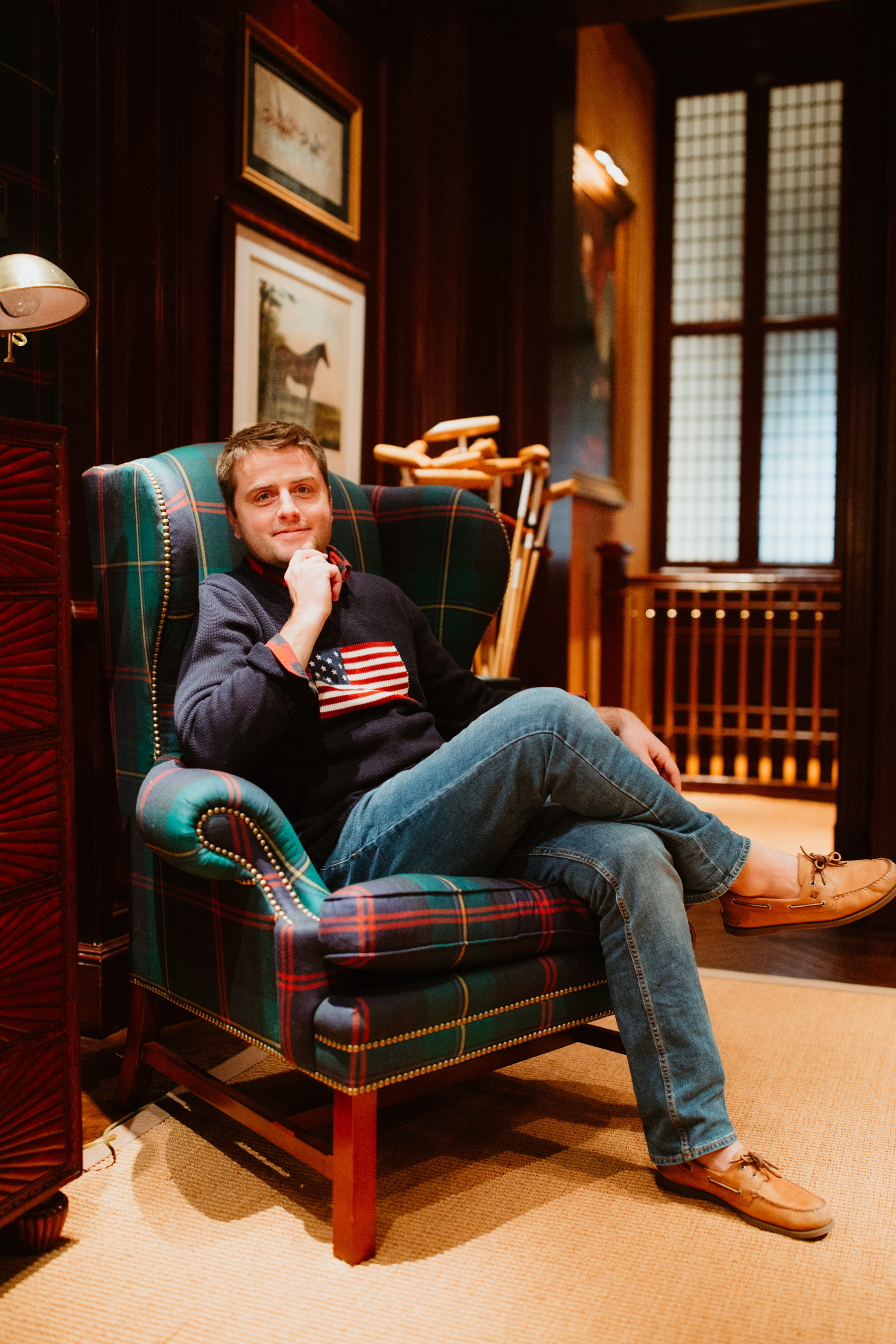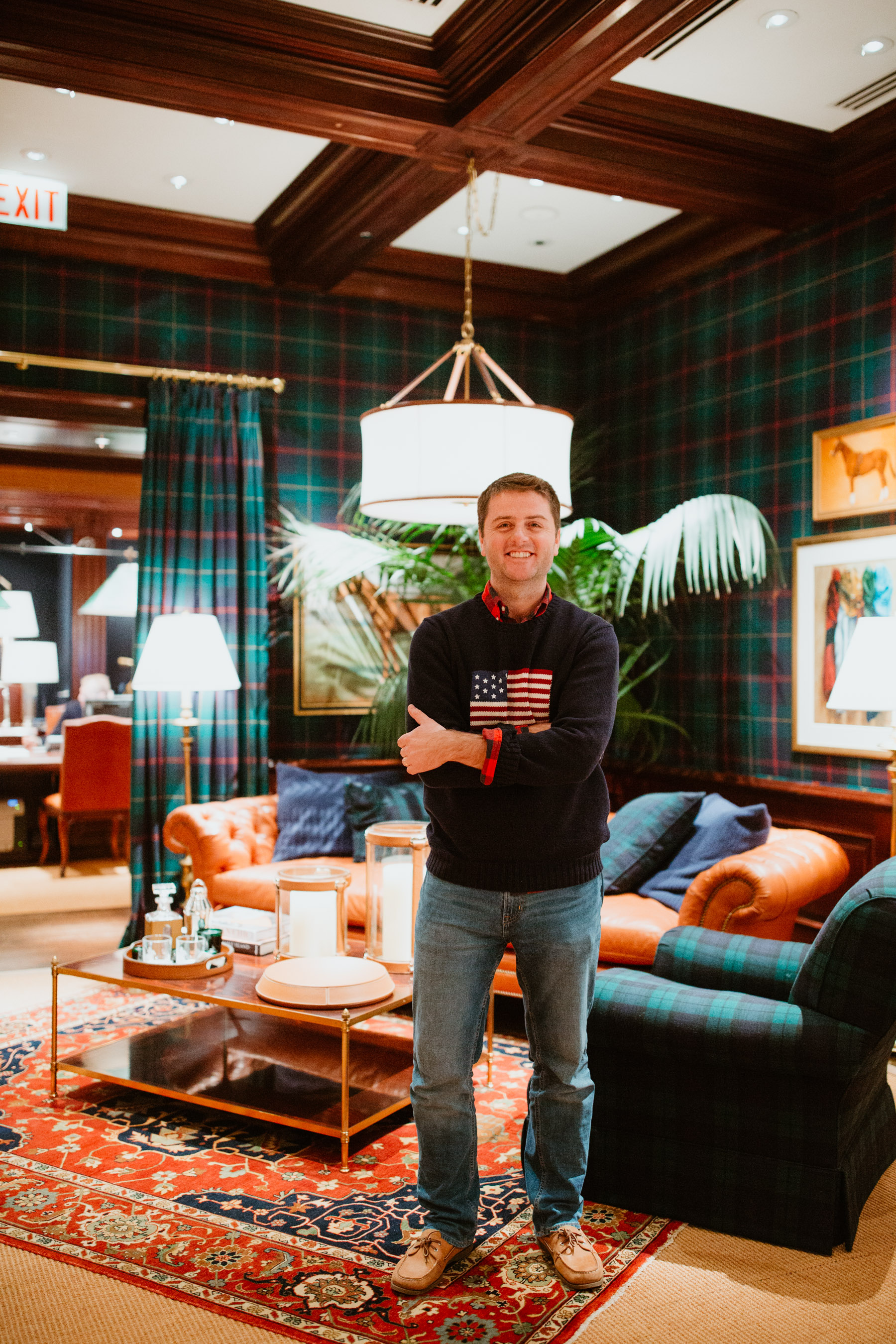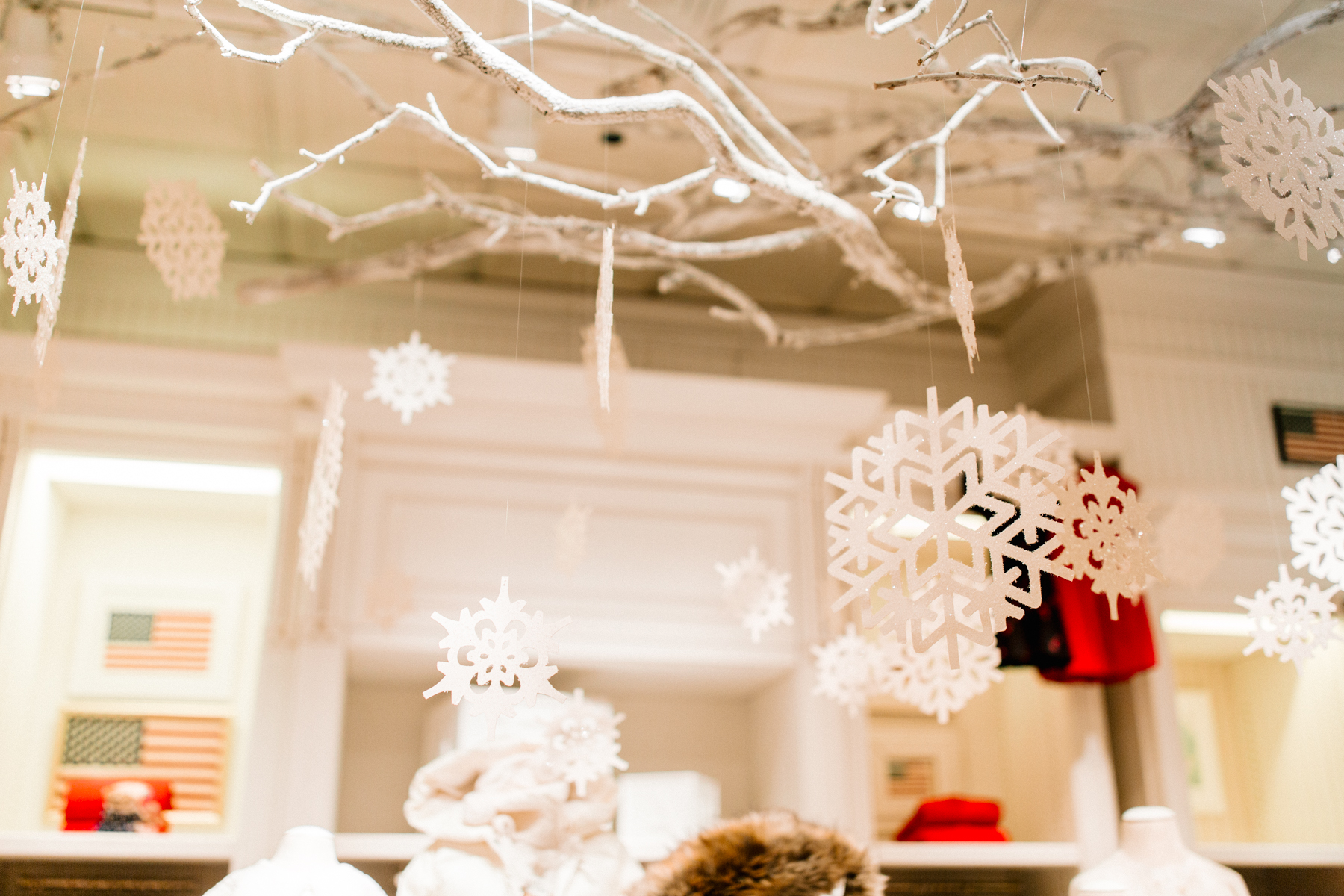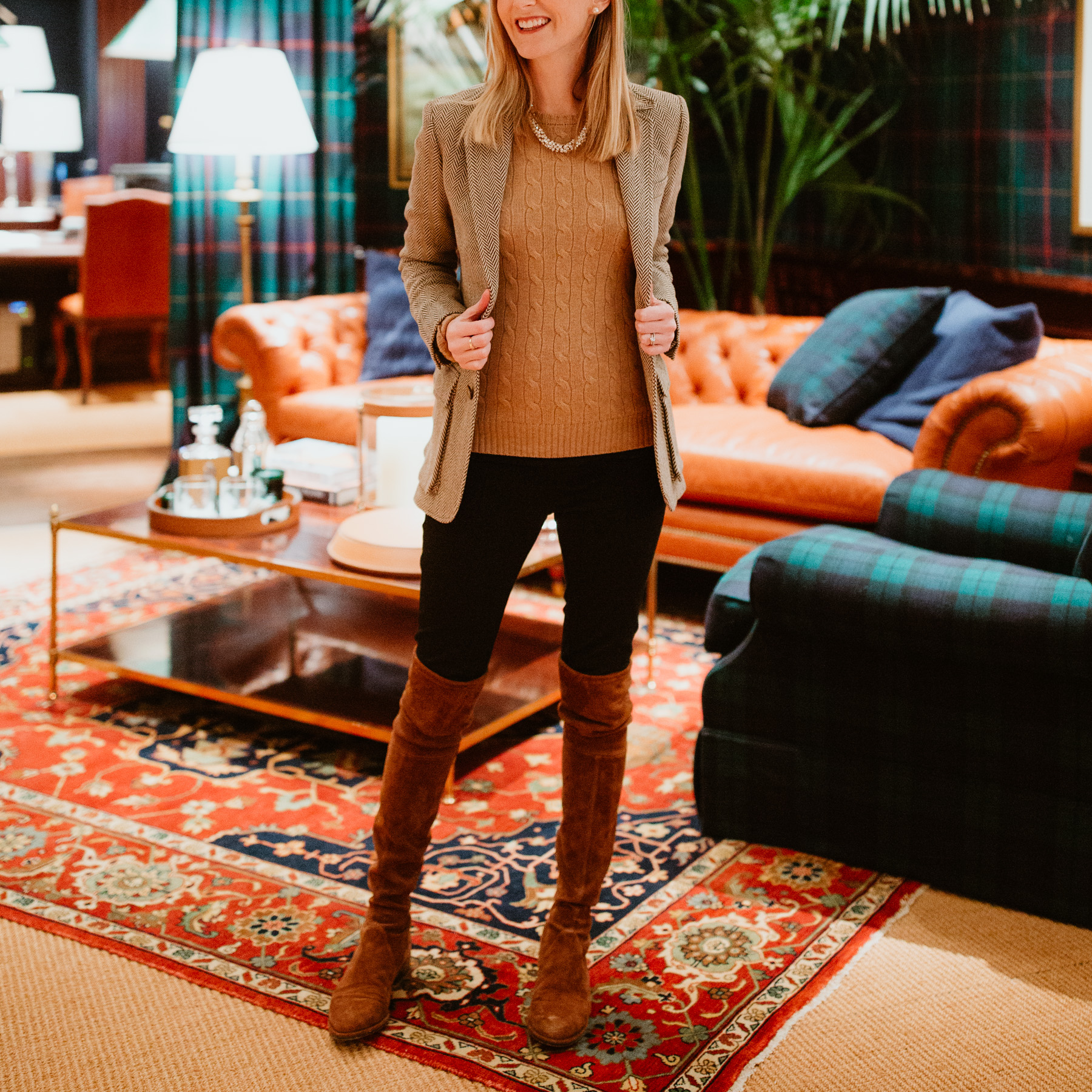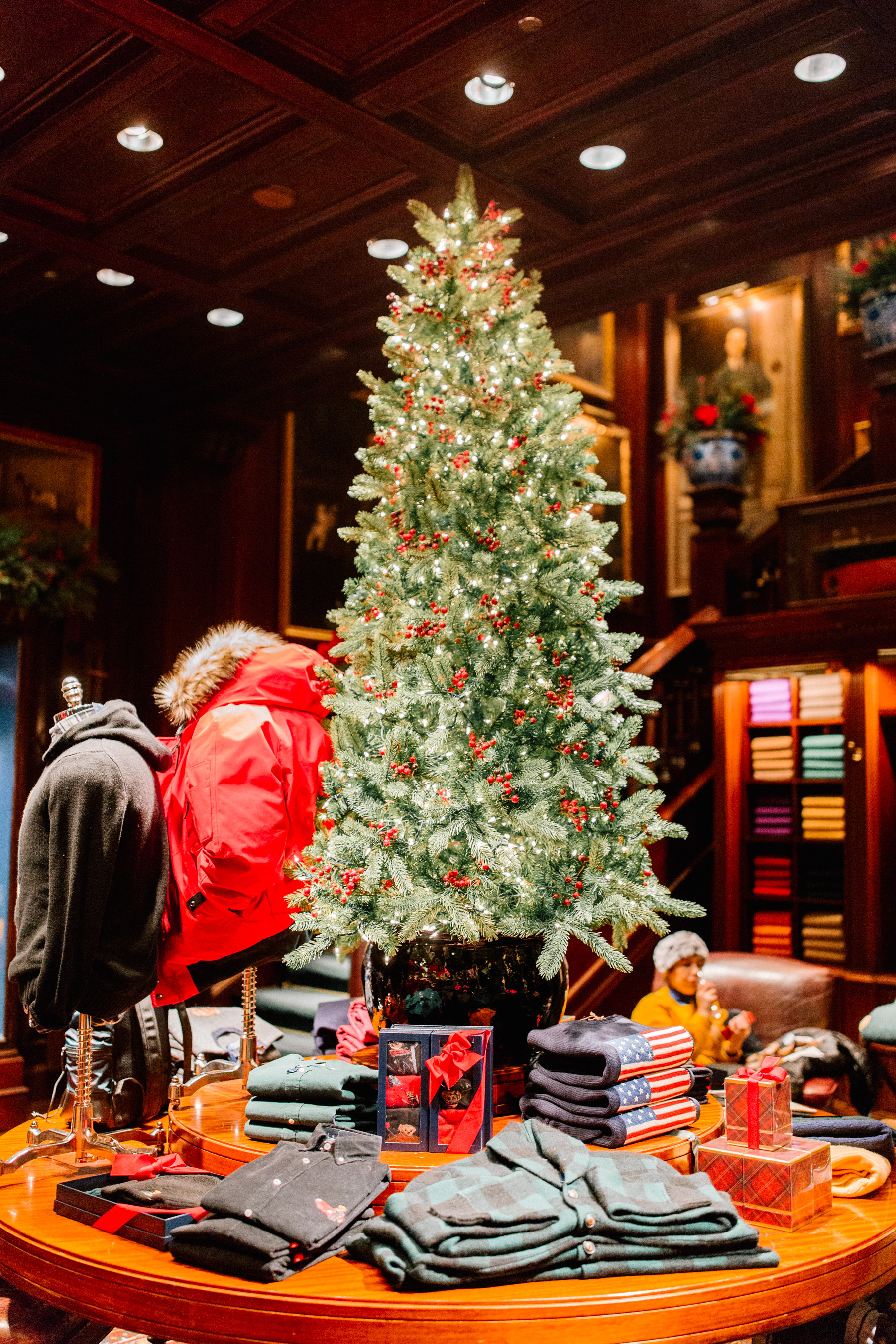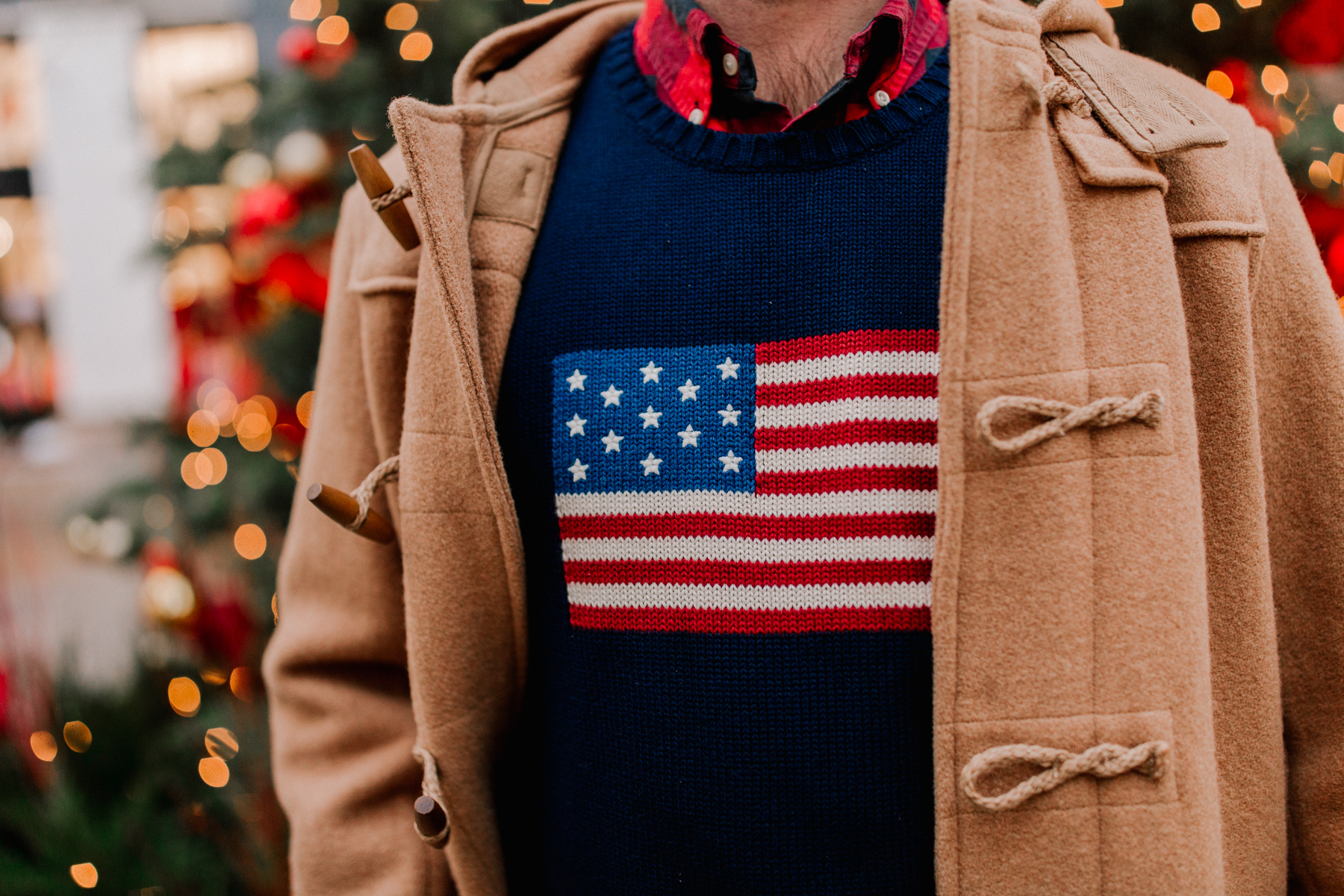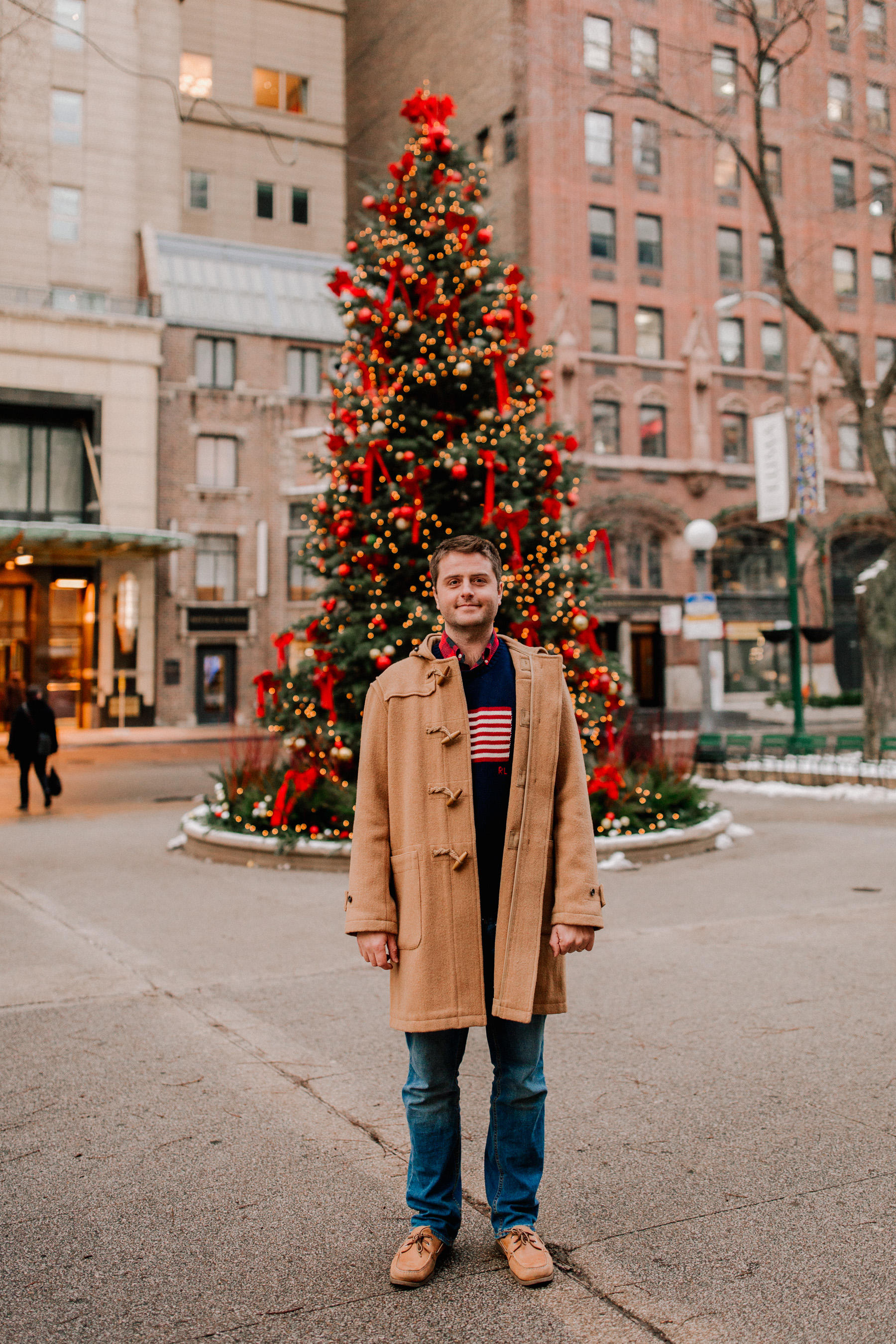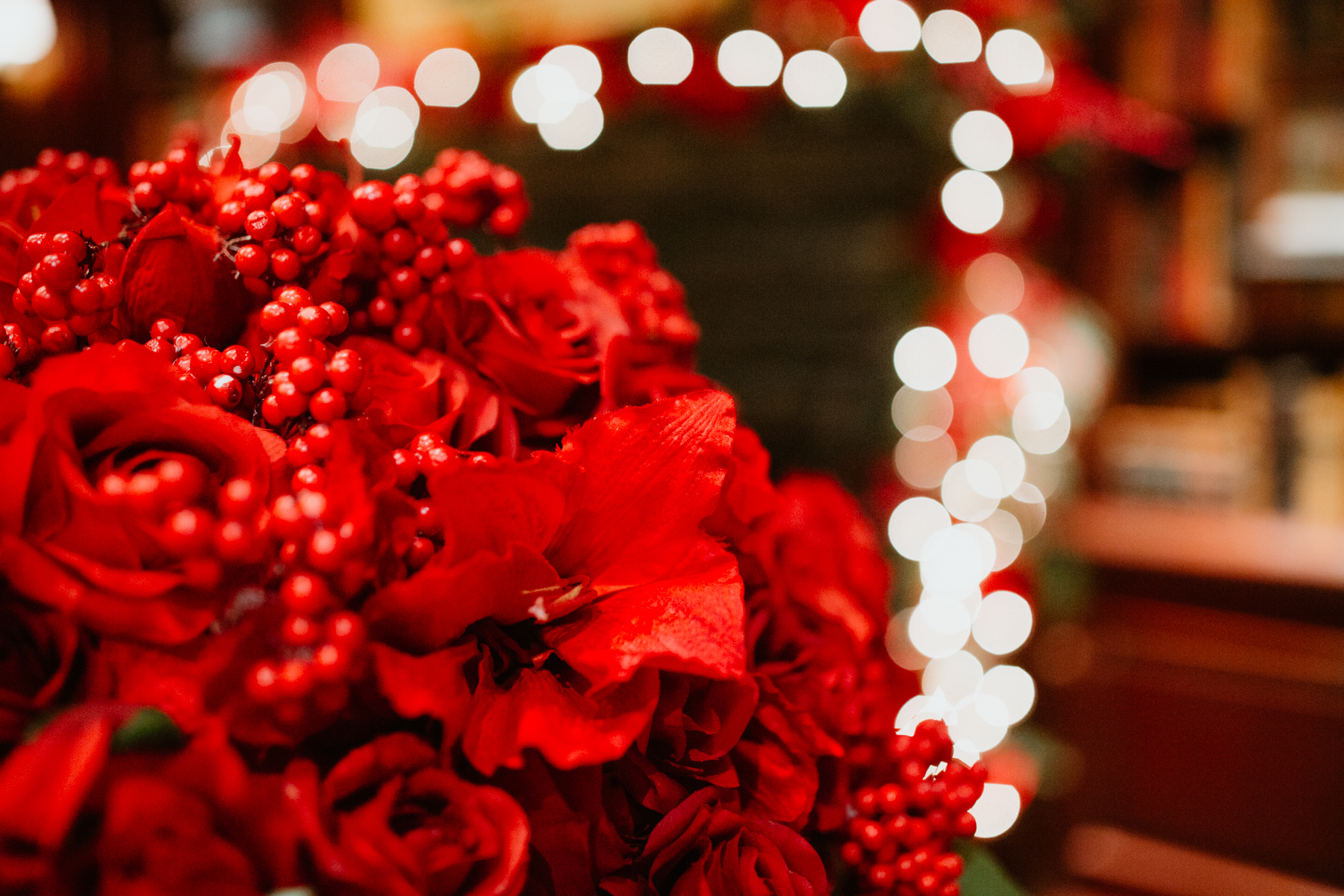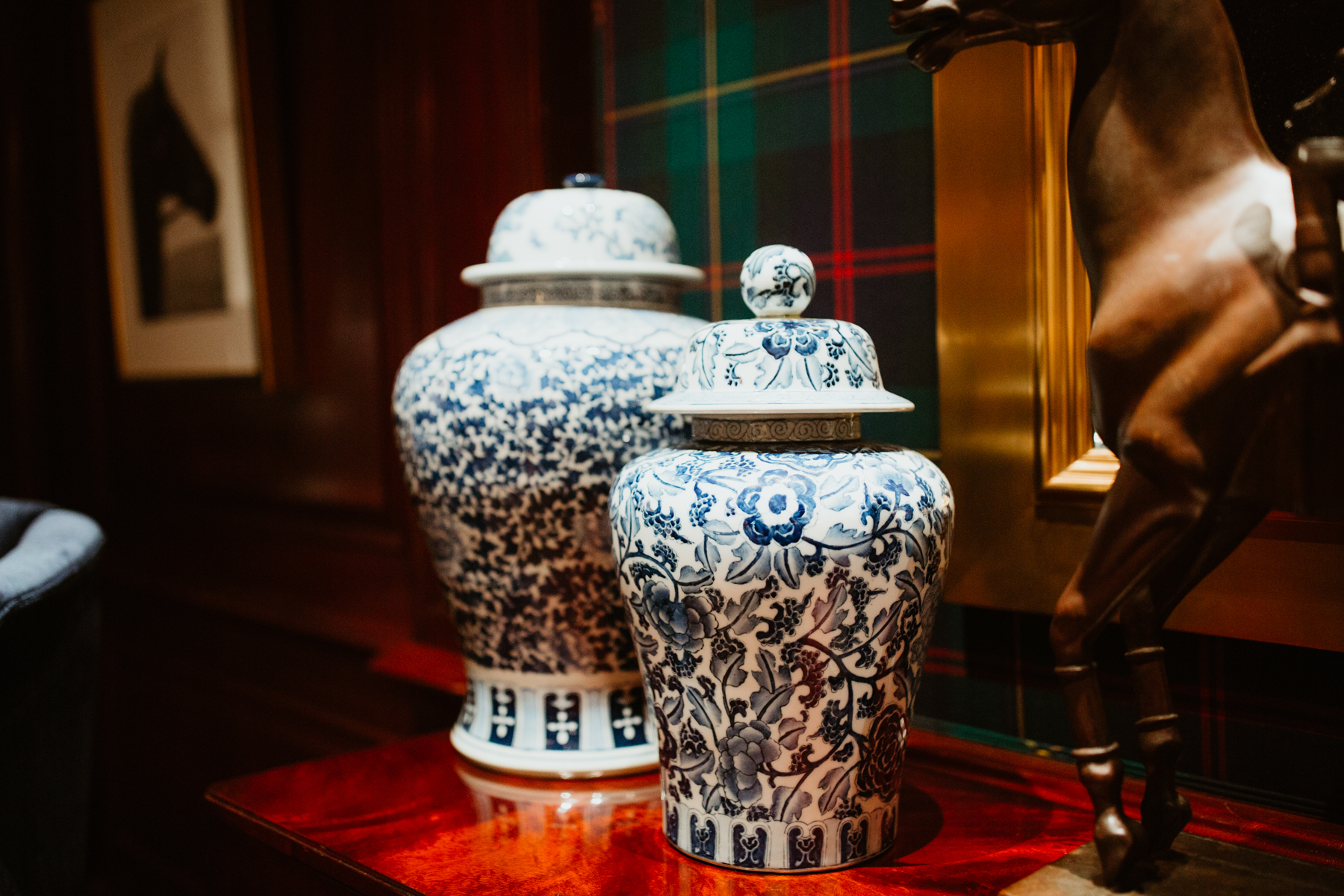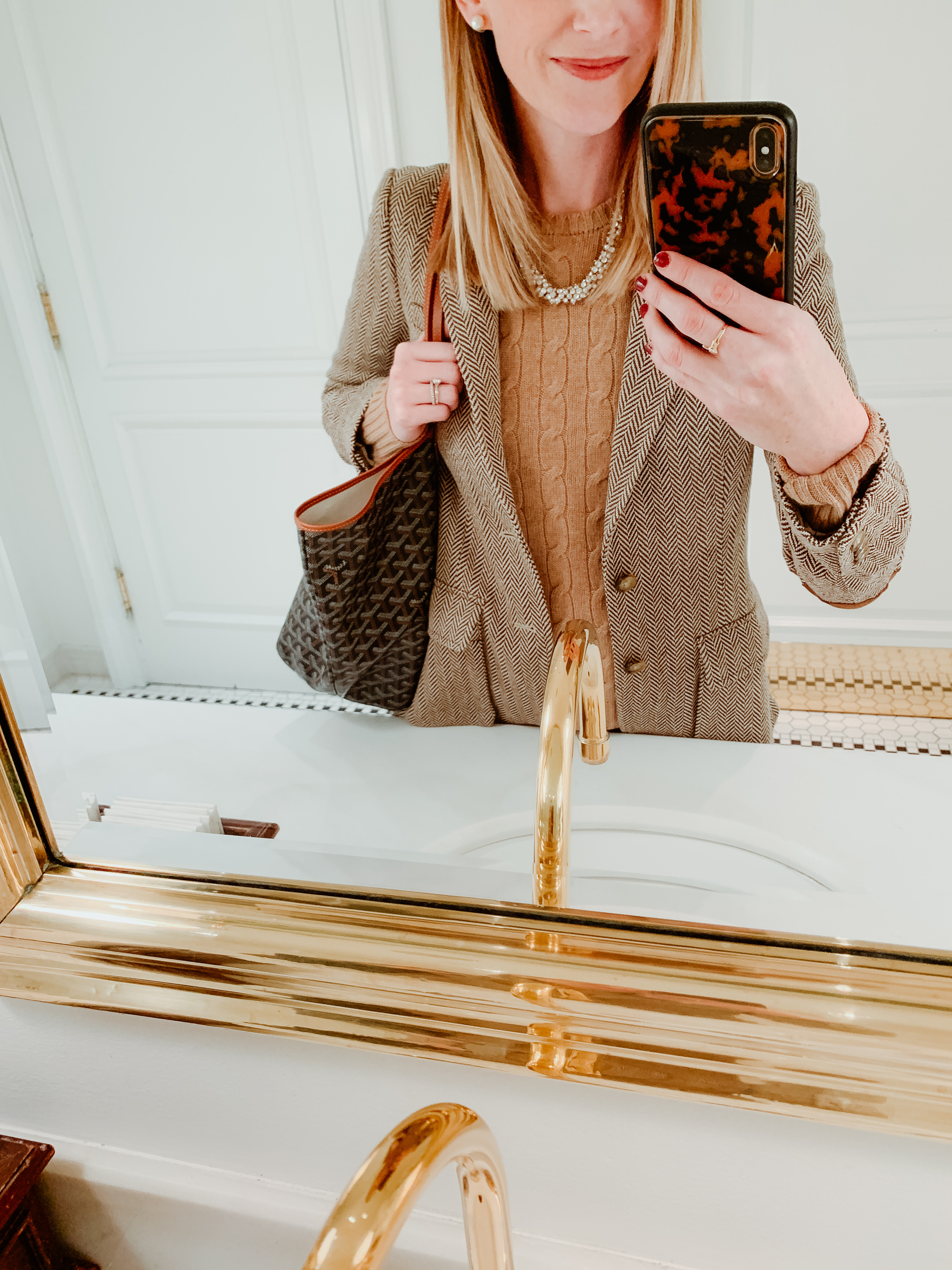 Shop the post:
Kelly's Outfit:  Ralph Lauren Cable-Knit Sweater (This one looks super similar and is more affordable, and this one is my absolute favorite! Wear it all the time!), Blazer (Similar here) and Cashmere Gloves c/o / Stuart Weitzman Boots (But try this Steve Madden pair. Love them, and that low heel which makes 'em suitable for both everyday and "going out" wear. Looking for brown? DEFINITELY get this pair. Here's another option!) / Halogen Seamed Leggings (I just fold over the waistband for the bump. Works like a charm, and they don't fall down. If they're sold out, I also love this Spanx pair.) / Sparkly Necklace (Makes for a great gift! Also love this one and this one.) / Mitch's Outfit: Ralph Lauren American Flag Sweater and Duffle Coat c/o