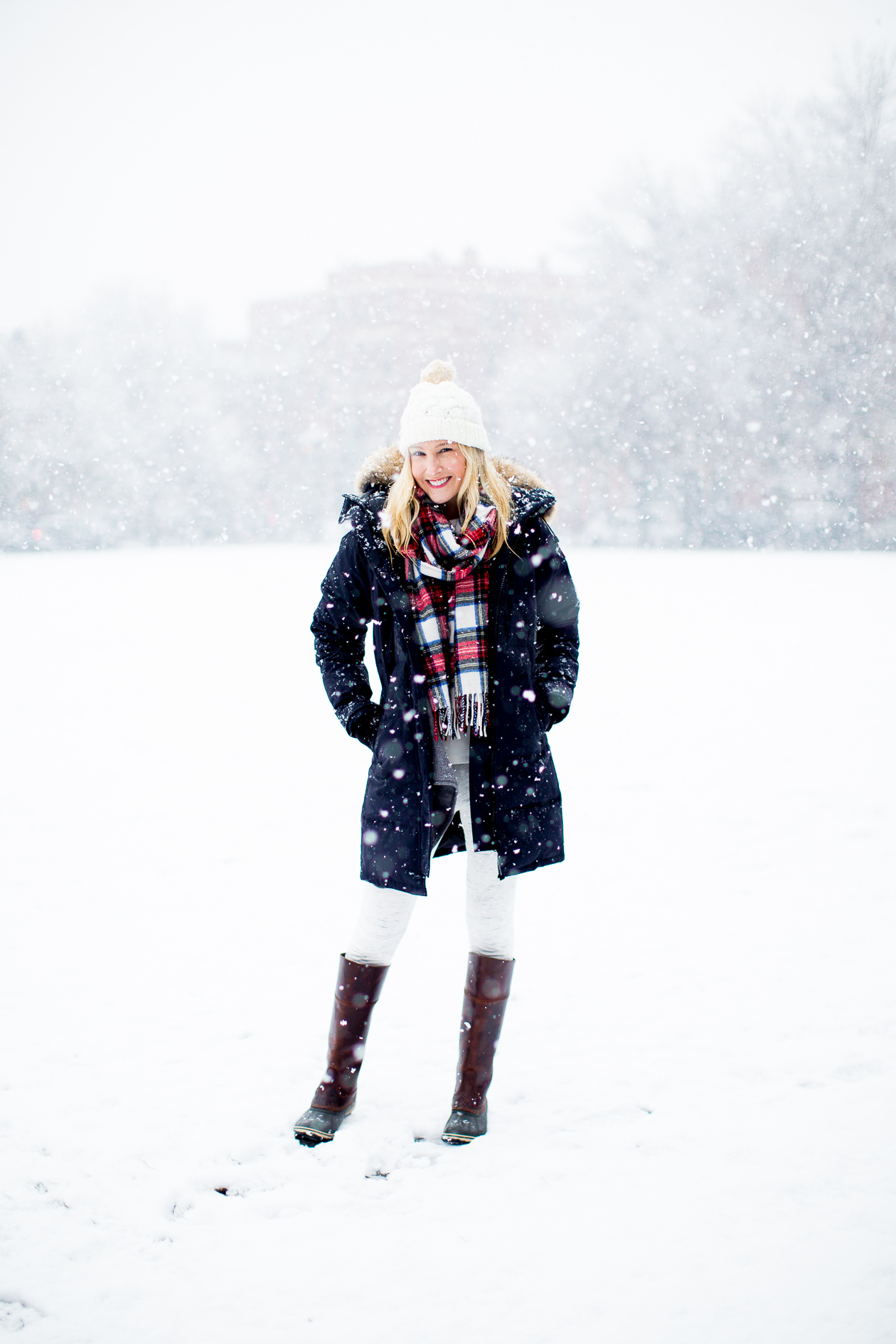 Canada Goose on sale! (Use code "NEWSFLASH. Runs true to size.) / Other products in these photos: Hunter Boots and Socks, Sorel Boots (Also here on SALE!), Burberry Snood (Also here and here; scarf here), Rag & Bone Jeans, Patagonia Sweatshirt, Burberry Boots (Also here), Oversized Camel Scarf & Sam Edelman Booties
As you guys know, Tuckernuck is my favorite retailer ever. The looks are incredibly polished yet easy to pull off: something this new mother really appreciates. Right now, Tuckernuck is having a flash sale, and I can't get over the selection. :) Use code "NEWSFLASH" to take 25 percent off the sale section, which includes ladies, gents, kids and home.
I can't believe that my navy Canada Goose jacket is included! (It runs true to size. I have an XS and it's just right.) Other Canada Goose jackets here.
Barbour coats: here, here, here, here, here, here and here
My suede pants! I also have the ones from Nordstrom. They're both awesome and are on constant rotation.
Quick! THE CUTEST.
This sweater is at the top of my list. Comes in black, too.
I am 100-percent getting this striped and ruffled top. STRIPES AND RUFFLES ALL IN ONE! (I'm a psychopath.)
Also planning on getting this classic blank tank to wear under blazers and with cardigans.
This gray blazer is perfection. As is the camel version.
I need these for walking Noodle in the AM.
This black watch plaid cosmetic bag is my favorite, and it definitely made my holiday season very cheery!
I love this trench coat. This one is cute, too.
Such a sweet clutch for a bargain. Perfect for your next vacay!
An adorable gingham shirt. And loved this striped shirt.
Have these flats and get so much wear out of 'em. Isn't the red color stunning?!
Love this Barbour scarf. Mitch has this one and I'm constantly borrowing. ;) Oh, and this one!
Leopard loafers. Everyone needs a pair.
An incredibly classy black top for a steal.
My go-to sneaks! They run TTS.
Also have this sweater and get a ton of wear out of it.
I adore these pumps. They come in black, too.
The perfect ruffled dress. And that emerald green?! It comes in black, too.
Cullen makes some of the softest sweaters, and this one is a classic. In another color here, too! I'll also be wearing this on the blog in gray soon.
Party pants! They come in red and green, too.
I love this buffalo plaid shirt.
Sigh. Such a gorgeous navy dress. I love this one, too.
I'd be lost without my favorite mittens. So soft inside!
I feel like I'd get a TON of wear out of these black pants. Love this red pair and this olive pair, too.
This sweater from Barbour looks SO cozy.
Holy moly. The Rails shirt!
If this coat is available in your size, swoop it up!
Such a pretty top for LA?!
A beautiful Sail to Sable dress for the spring or summer.
Shop the photos:
Canada Goose on sale! (Use code "NEWSFLASH. Runs true to size.) / Other products in these photos: Hunter Boots and Socks, Sorel Boots (Also here on SALE!), Burberry Snood (Also here and here; scarf here), Rag & Bone Jeans, Patagonia Sweatshirt, Burberry Boots (Also here), Oversized Camel Scarf & Sam Edelman Booties