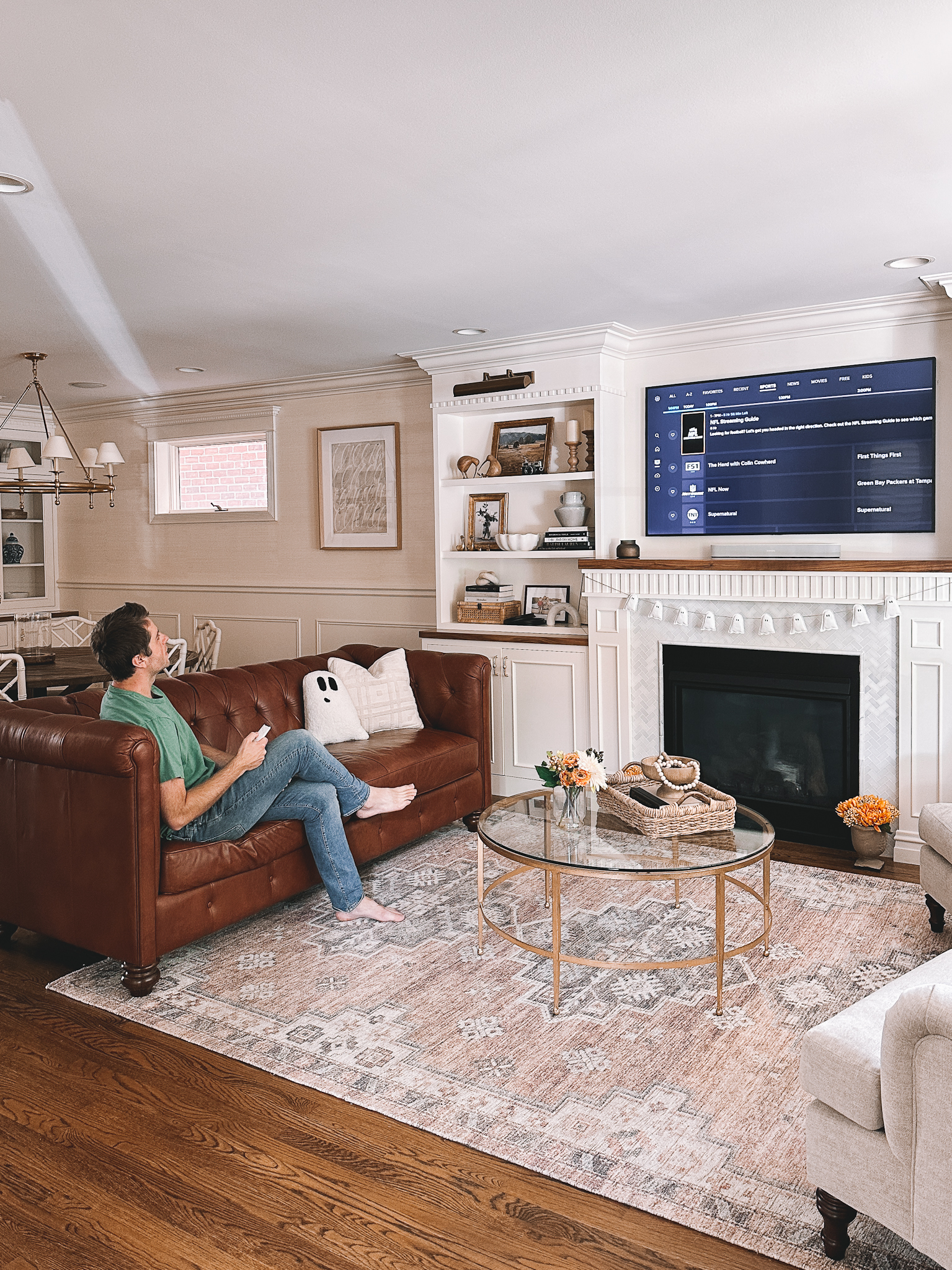 Mitch here!
I'm a simple guy with simple tastes. And like most guys, those tastes involve watching copious amounts of television whenever possible. But TV is confusing now, and it hardly seems worth it with all the streaming packages, over-the-air-vs.-cable, multiple device connectivity, bandwidth breaker-breaker-one-nine nonsense. That is until I found Sling TV and simplified the whole ordeal.
Sling TV is the best one-stop, super-simple, works-everywhere-and-every-time television solution on the planet. Unlike traditional TV packages, Sling TV is totally internet-based which gives it the freedom and customizability to deliver a tailored experience to your smart TV, phone, computer, tablet—nearly any device. Are you a TV-in-the-bedroom kind of person? Boom. Sling TV is there. Spouse won't let you have a TV in the bedroom? Boom. Sling TV on a tablet under the covers. Tablet under the covers too bright for said spouse? Boom. Sling TV on your phone while hiding in the closet.
No marital strife necessary!
Unlike traditional TV packages which make you pay an absurd amount for a bunch of channels you'll never watch, Sling TV offers mix-and-match packages that allow you to pay for only the channels you intend on watching. Even better, Sling TV is easy to sign up for and cancel with no long-term contracts or anything like that. This simple pricing plan makes Sling TV the easiest and most affordable of the television streaming packages around. It's not even close.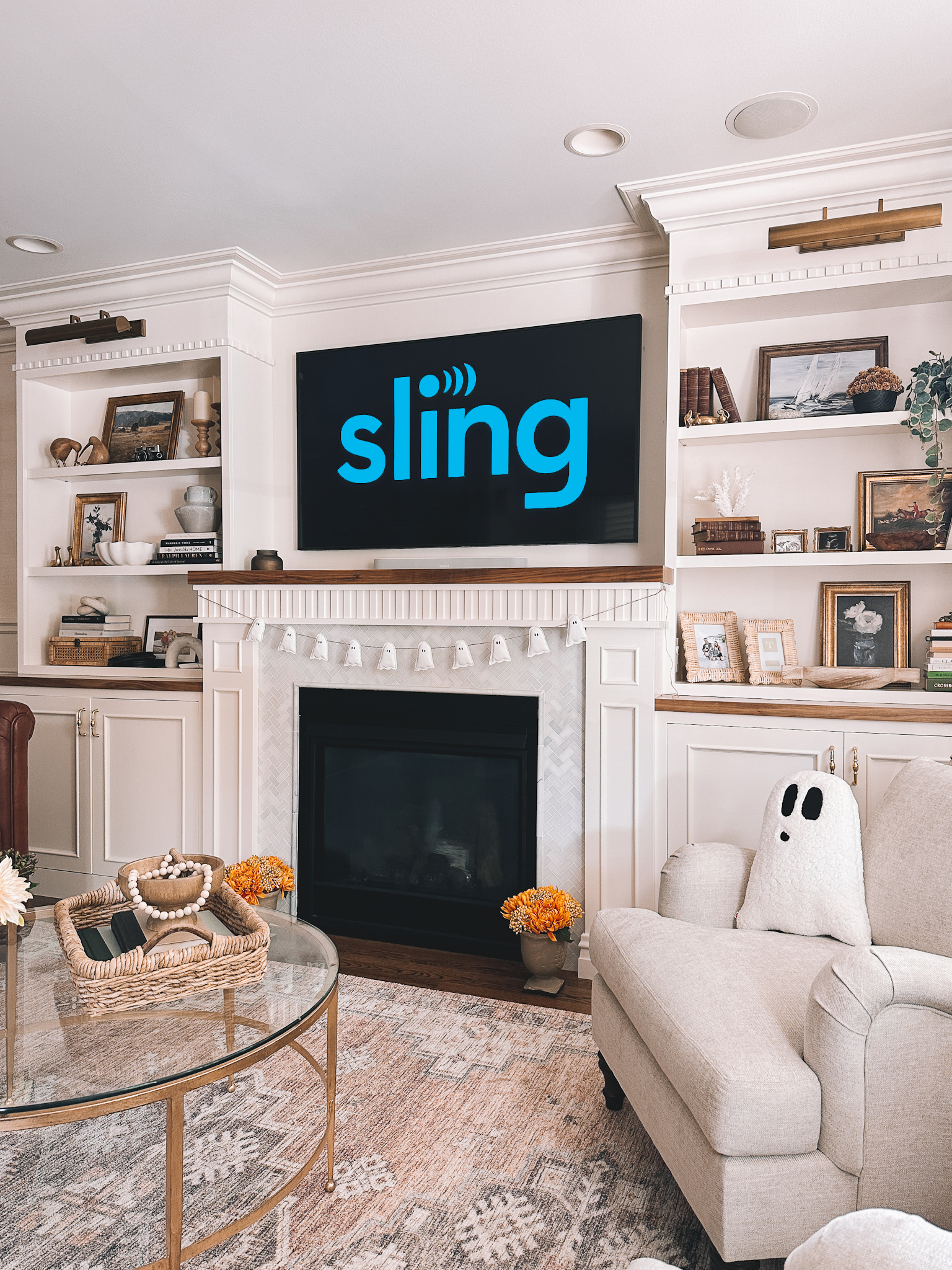 Packages
Sling Orange: $35/month with 30+ channels including Disney, Food Network, ESPN, TBS, IFC, Lifetime, Nick Jr, thousands of on-demand movies, TV shows and more.
Sling Blue: $35/month with 40+ channels including Bravo, NFL Network, TNT, TBS, TLC, USA, HGT, thousands of on-demand movies, TV shows and more.
Optional Lifestyles Extras: Additional $6/month: Magnolia Network, Hallmark Channel, Hallmark Drama, LMN, Hallmark Movies and Mysteries, FYI, Cooking Channel, VH1, WE TV
Or you can mix and match with packages as follows:
And, if you act now, Sling TV is offering half-off the first month (including extras) plus a free month of Showtime, Starz and EPIX.
What we chose and why
Kelly and I chose the Sling Orange + Lifestyle Extras package because it includes both Food Network and Magnolia Network. It's no secret that we're Magnolia Home obsessives in this house, and the Magnolia Network brings all that heat and more. Our personal favorite shows so far are In with the Old, Restoration Road and, of course, Fixer Upper. As self-confessed home renovation junkies, there's just something so cozy about watching Magnolia Home at the end of a long day of parenting. We love it, and it's something nice that we can share together.
It's simple pleasures like Sling TV that make our weekly routine easier and I couldn't recommend it enough. Thanks for reading, and as always…
Mitch. OUT!
This post is sponsored by Sling TV; all opinions are my own. As always, thanks so, so much for supporting the partnerships that keep Kelly in the City up and running!