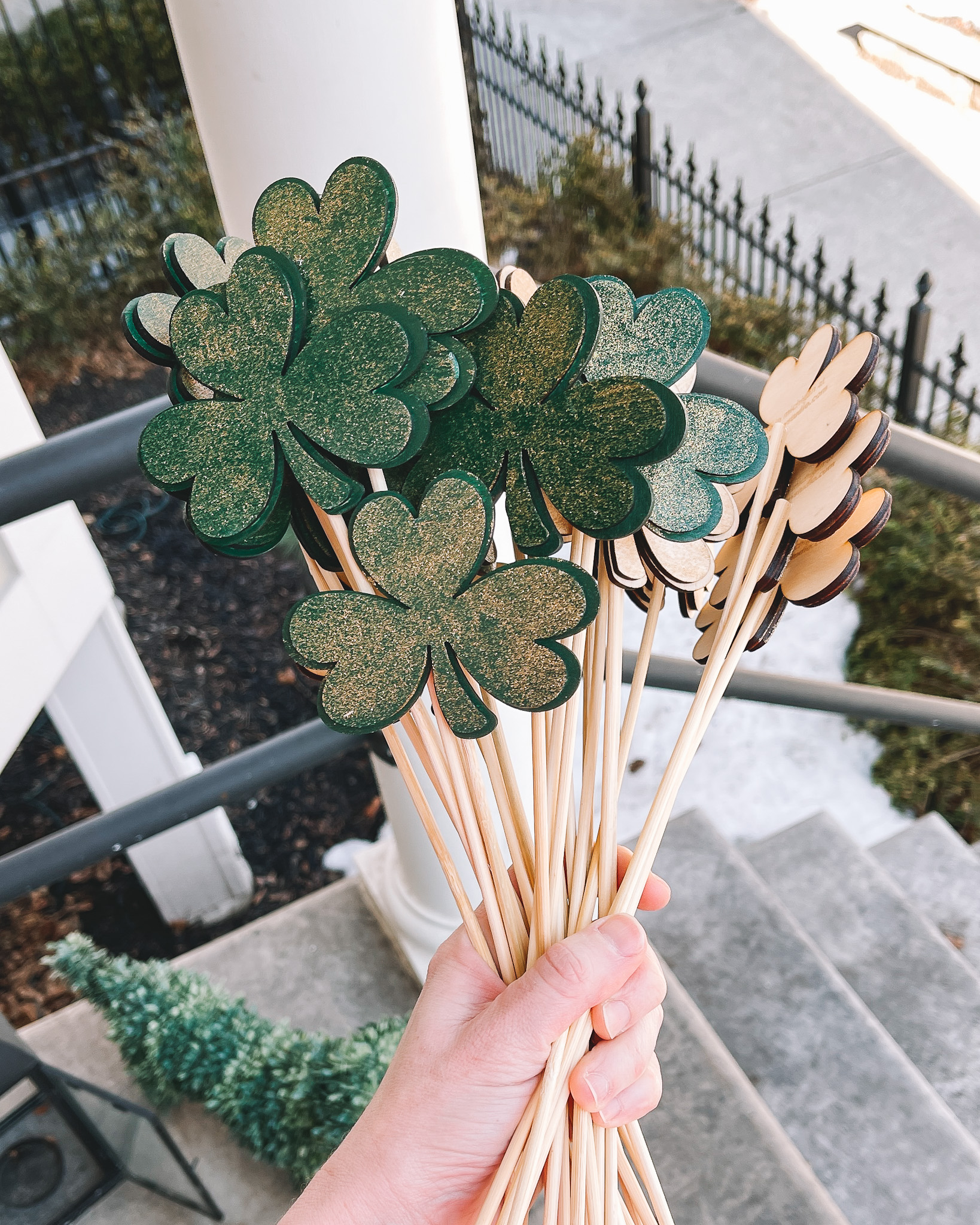 Hey!
Here are the first 10+ things that come to mind:
We went down the lake house last weekend, and it was so good for the soul. It was glorious. Because the weather improved and the sun came out, we spent some time hiking and visiting Charlie and Shirley's farm. Mitch and I also went on a little date to the Lake Road Inn since it was warm and they have a back patio. It was crazy (and really nice) to be alone and not being on our toes at all times, haha.
Have you heard of Samplize?! It's a company that sends you large paint color samples that are painted with real paint. (Game-changer.) If you read this recent post, you know that we're starting to think about think about fixing up our mudroom, which is need of some TLC. Thank you for all your advice! You guys had so many good points, and we've rethought quite a bit as a result. (Definitely leaving open boot space under the bench as well as under the cabinets. So important considering how small the space is and how much snow we get here!) Something else I'm re-thinking is the paint color. Because the kitchen/mudroom are both fairly cut off from the rest of the house, I might want to switch things up and go with a different white back there to brighten things up! (It's very dark back there in the morning.) Everything is currently painted in Benjamin Moore "Ivory White," but it was done many, many years ago and it's yellowing in some areas. Needs a fresh coat, for sure. So I'm thinking maybe Benjamin Moore "Simply White," "Chantilly White," or a fresh coat of "Ivory White." Kira (from Kira David Design) told me that both are great choices but we really need to see them in person to decide which looks best with our countertops and backsplash. She recommended Samplize, and I can't believe how easy and affordable it was. Ships within three days, too! Again, this project is a while out, but I love the idea of putting the samples up and taking our time with the decision.
As Lucy's second birthday approaches (May 5th!), Mitch and I have been talking a lot about how much easier life has been getting. Yes, Lucy is still a toddler. But we're slowly leaving the baby stage—and as much as I don't want the girls to grow up, life just keeps getting better… and easier! Things that used to be a struggle just aren't anymore. We can walk to the park without preparing for an hour; we can do bath time in 15 minutes; we can we can sit down as a family and watch a movie without someone getting hurt or having a meltdown. (For the most part.) Life with babies/small children has been so much fun. Some of the best years of our lives! But life with slightly larger children is AWESOME. 😜 I'm just so jazzed about all the fun things were going to do as a family this summer.
I found some great chore charts. We started Emma with a chore chart a few weeks ago and it's had the most wonderful impact on her. It really works! She comes down in the morning fully dressed, having made her bed and brushed her teeth. Doing her math and reading/writing work requires far less of a battle, and she picks up her toys without us having to ask. She gets a little treat at the end of the week if she's successful. (So far, 100 percent success rate!) Etsy has a bunch of great printable chore charts but this one and this one are top contenders. (This one is the absolute cutest but not sure how customizable it is.)
I'm sticking with Retin-A Micro, but my skin is FREAKING OUT. I won't lie. I'm having some regret over starting it in the first place. It's been kind of a disaster. At first, my skin was horribly dry… and now it's breaking out like whoa. I know this is very common and supposed to pass soon, and hey: Very few people see me without a mask on these days anyway, haha. But BAH. It's a bummer. I'm using a great brightening moisturizer for dry skin which has been helping… and I also started using this oil, which smells disgusting but really does a number on breakouts. Ugh. I feel like I'm in middle school again.
My family is discuss Ocean City plans and it's giving me life. Our trip to OC last year was incredible, and we ended up staying three weeks instead of one, haha. (Didn't have much fo a reason to go back to Chicago!) Obviously we're hoping that some normalcy returns this coming summer, but we do plan on getting back to the Jersey Shore for at least two weeks to see my parents, brothers, sister-in-law and nephew. All I want to do is spend our days down by the water and our nights either on the front deck or in the sand at the Deauville Inn.
If you're looking for awesome kids' sunglasses, Janie & Jack carries the best ones. My personal favorites are this round pair (so Jackie O!) and this tortoise pair. They really make little girls' outfits. SO GLAM. 😆
"One Home Project a Day" is still going strong over here. I've been hyper-focused on my own closet lately; going pretty slowly with it but being ruthless about what I keep and what I donate. (If you're looking for places to donate to, I list a few faves in this blog post, btw.) My goal is to own mostly staples and basics, and have a lot of empty space. There's something very calming about that!
I ended up watching "Unorthodox" on Netflix and thought it was spectacular. I'm definitely someone who needs to watch "Happy TV," but this series is amazing. Not terribly depressing; just very educational, eye-opening and interesting. I have a friend who grew up in an Orthodox Jewish home in Brooklyn, and while her story is thankfully very different than Esty's, it shed some light on her upbringing—and her decision to become "less religious," as she'd said in the past. Anyway, I highly recommend it!
On a similar note, Mitch and I are really enjoying "The Investigation" right now. Again, not "Happy TV"—it's about a murder—but for some reason I'm doing well with it, haha. Not TOO dark. It's subtitled, so definitely be aware of that going into it. But they're done very well and I find them easy to follow along with! (I do, however, miss "Ted Lasso." Can't wait for that to come back!)
I'm thinking about getting into needlepointing and/or embroidery. My friend Carly has been trying to get me on board for a while now; she says it's incredibly good for mental health. Up until this year, I honestly couldn't fathom having the time to be crafty, but the pandemic really helped me get my life together. The house is organized (due to "one home project a day") and I'm nearly always ahead with work—and therefore I'm starting to live a much calmer life. I'm not quite at the point where I'm looking for hobbies to fill my time, haha, but I can actually see myself sitting down at night for a half hour or something every night to needlepoint or embroider… in the near future. WILD! I found this tutorial for embroidery with the Cricut machine, and I'm intrigued. Has anyone done either?!
We wallpapered our laundry room! For years, I've said that if I ever had an upstairs laundry room that I would cover it in this striped shirt wallpaper by Sara Fitz. And it finally happened! I'm so wildly in love and can't wait to share the final product. You can see a sneak peek here.
Speaking of Sara Fitz, hav you seen this striped shirt tote?! It's the most perfect tote I've ever seen. I have a major tote problem, though. Not totes out of control, but almost. Haha. THE STRUGGLE.
This is the best jacket to get you through the transition from winter to spring in Chicago. It's ridiculously lightweight yet so warm. It also doesn't look like a giant puffer coat or come along with that bulk. Travels great since it's so squishy, too. If you live in a warmer climate, the Nano Puff is fantastic, too.  I wear a small in both of them. White is my favorite but the navy is a classic, too.
My parents are coming out in April! YAY! Both of them will be fully vaccinated by then, which makes me so happy (and way more at ease). Fingers crossed that Chicago is graced with some good weather that weekend so we can do some fun outdoor activities. (Though it's a running joke that every time they come, there's either a monsoon or a blizzard.)
If you live in Chicago, stay on top of news from the United Center Vaccination Center here! As I'm writing this, we're still in phase 1B+, but my hopes are high that the city makes a lot of progress in the coming weeks. It feels like another friend gets vaccinated every day, which has been so uplifting.
Have you seen these adorable bunny sweatshirts from Old Navy? So adorable. They remind me so much of Emma's bunny bathroom!
Did you watch the new Disney movie "Raya and The Last Dragon"? I've only seen half of it so far because Lucy had a meltdown, but so far I feel like it's pretty good! "Faith in the goodness of other people—even those from distant lands and of different persuasions—is the governing theme," says the New York Times, and "Disney Princess" might now be taking on the meaning of "superhero." Raya doesn't need saving, which is awesome, and the most meaningful relationships in the movie are between women. A solid B+ from me so far. Emma didn't love it—I think because at times it was a bit too scary for her—but she enjoyed it!