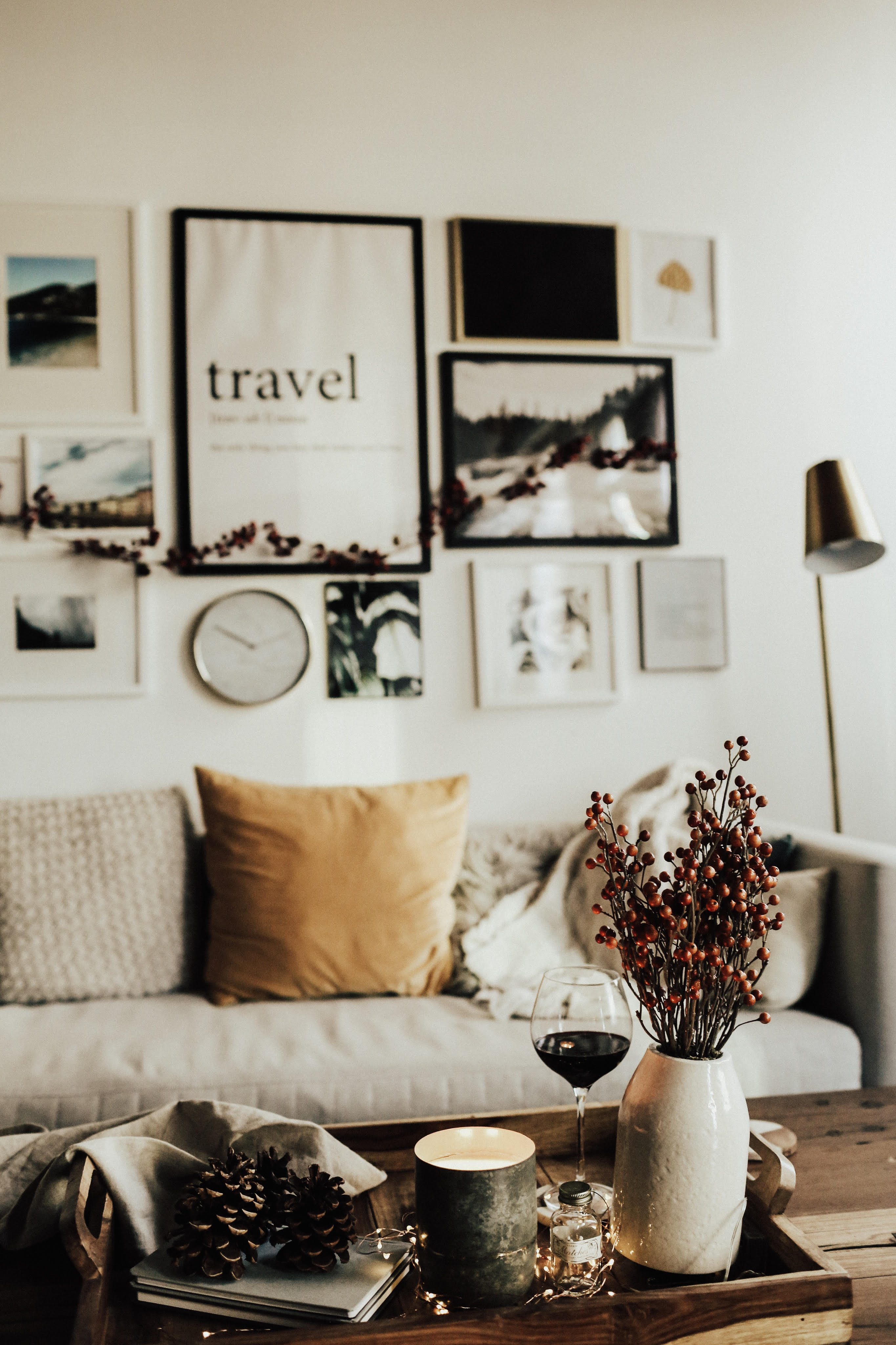 Hi friends! Cassandra here from The Calm Collective.
I hope you had a great weekend, and were able to soak up all the fall foliage wherever you were on the map. Here in Chicago, the fall leaves are finally starting to show their colors. The trees that line my street are now a crisp bright yellow, and a mix of red and orange leaves pave the sidewalks. The sun has been shining full-blast, which means only one thing: fall fashion is still in the game. (It also mean that Halloween is in a couple of days, and I'm still brainstorming costume ideas…)
Because fall can come and go in the blink of an eye, I always tribute this season to slowing down as well as making time for my family and friends and the things on my fall bucket list. Once winter hits, we're so prone to hibernating indoors with our crockpots simmering, candles burning and vino being enjoyed on the sofa. Which is why fall is the perfect time for gathering; for carving (no pun intended) out time to be with those we love and to find creative things to do in the cities in which we live. Whether that be heading to your local pumpkin patch or apple orchard, or hitting up some ghost tours or a haunted house (I'll pass on that one!), this perfect season has something for everyone.
To stick with the fall theme you and I have been holding up so well (first Gold Coast Fall Home Tours and then 5 Chicago Spots with Gorgeous Fall Views), I thought today I'd share some unique fun fall activities that you can share with those you love, regardless of where you live.
Let's jump in!
10 Fun Fall Activities to Enjoy This Season

Make fall-inspired candles
Candle making is actually extremely easy (I do it often!), and one of the best times to start is when you're likely to be burning through them quickly. To make it even more fun, invite some girlfriends over to join you.
Tip: Here's a super easy (not all that exciting) tutorial that I've used for crafting DIY candles. You can get all of your materials at your local craft store.
Visit a nearby vineyard
Take a group of friends and head to a nearby vineyard to taste some local wines! Who says you have to be in Napa to go wine tasting? :) Not only do you get to taste good vino, but you get to expand your knowledge on a true art form. Depending on how many friends you have in your group or where the vineyard is located, have everyone chip in and get a driver for the day. This makes sure that everyone is safe and able to taste all the wine that your little hearts desire.
Chicago Tip: Here is a link for the top 10 wineries near Chicago.
Rent a cabin
Whether you decide to do this alone for some quiet R&R time or you have family and friends along for the ride, renting a cabin outside the city is one of the bet ways to embrace the fall season. Cozy up with some apple cider, wrap yourself up in your favorite sweaters, read a good book, and warm up the fireplace.
Tip: Airbnb is a great place to look for local spots for your "home away from home."

Visit your local farmers' market
Maybe this doesn't initially sound like a fall activity, but around this time of year, farmers' markets cater to autumn lovers with the most delicious apple cider donuts, coffee and pumpkins for carving. (Many even have pumpkin patches and corn mazes!) You might also come across some really beautiful fall foliage, perfect for decorating. (Mums are my favorite.) Ride your bike to get in a little exercise, and take in the fall breeze.

Decorate your home with fall touches
Truly, my favorite thing to do when fall hits is to bring out all of those seasonal touches that transform my space from summer to fall. Pinecones on my coffee table, glass pumpkin dishes, twinkle lights in every corner, stacks of old vintage books, and wooden platters.
Cozy up at a local cider house
Maybe it's Football Sunday and instead of staying home, you're craving some cider. Grab some friends and visit your local cider house to get a flight of unique tastes.
Chicago Tip: ERIS Brewery & Cider House is supposed to be amazing.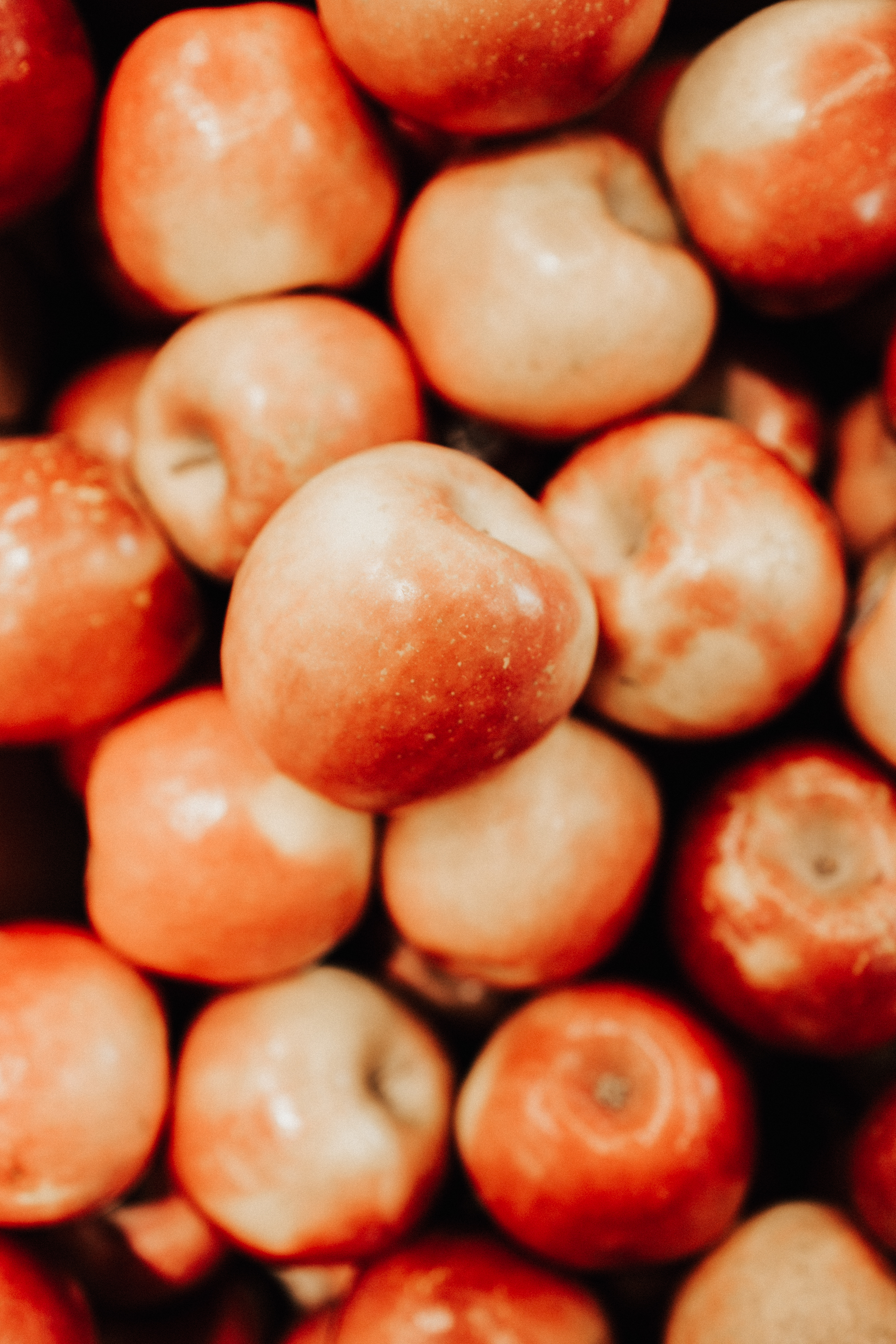 Learn how to make a pumpkin (or apple) pie
I don't know about you, but I keep saying I'm going to learn how to perfect a fall pie. This still hasn't happened, though maybe this is my year! Light some candles, play some good fall music, and begin your trial-by-error project!
Tip: These Pumpkin Pie Tarts by Joy the Baker look so good.
Host a Halloween movie marathon
Host an informal potluck with your closest friends and require that everyone wear comfortable clothes–ahem, sweats–and bring one dish to share. Gather around the TV and enjoy a slew of Halloween movies. The more classic, the better. (Hocus Pocus, anyone?)

Paint pumpkins instead of carving
While carving pumpkins is certainly all the rage, try painting pumpkins instead! You can get way more creative and artistic with your designs, and showcase your personality. (Like Kelly did here!)
Spend the day antiquing / thrifting with your girlfriends
There's something about the fall that makes me want to pay tribute to things that tell a story. Going antiquing and checking out local thrift shops feels so cozy to me, and when I end up coming home with an awesome vintage mirror? All the better.

Decorate your front porch (or back patio, in my case!)
If you have the space, by all means, go all out! Visit your local pumpkin patch and purchase some haystacks and/or pumpkins. Set up an outdoor chair with some pillows and a blanket, or display some cornstalks. Have fun with it! Alongside Christmas, this is a rare opportunity to be able to get creative and embrace the season.