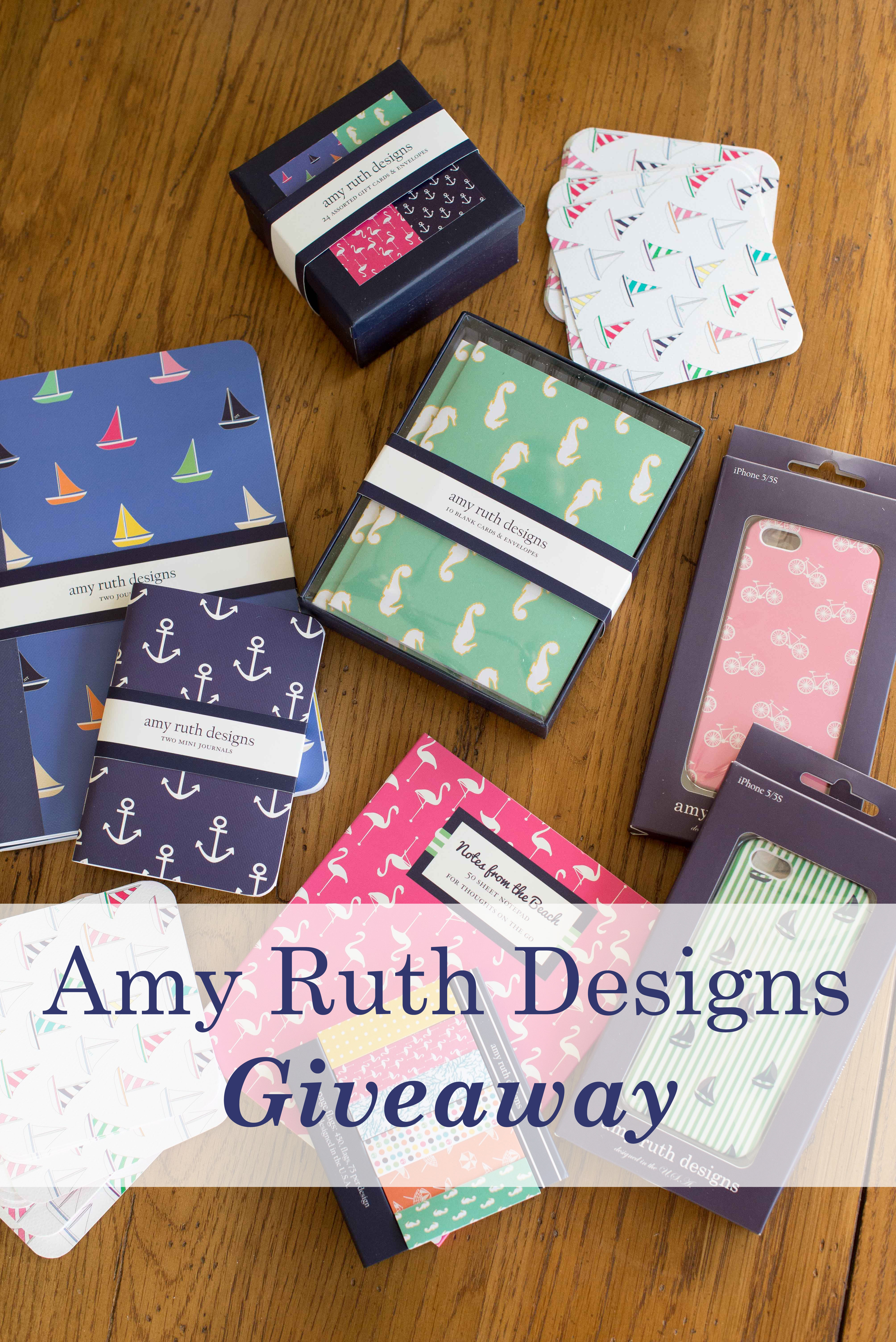 As Memorial Day weekend comes to a close, I'm starting to realize that the finish line–June 26th–is within reach. Woo! Normally, Mitch and I spend July and August traveling, visiting family and friends, and sitting on the beach. (#teacherperks) But this summer, Mitch will be working… for the first time in the five years that we've been together. (I know. Hard life, haha.) While I'll probably make a few trips when the hubby is occupied, I also plan on spending a whole lot of time on blogging, photography and decorating. Which is why I need a cute workspace, right?!
I love desks. Big, beautiful white desks with tons of gorgeous stationary and cute accessories on them. But I surprisingly don't get much desk time. (And when I do, it's at a broken one covered in piles of essays, chalk and yellow Post-it notes. At home, I don't even have a desk.) This summer, though, everything is going change!
Enter Amy Ruth Designs, an adorable family-owned boutique specializing in preppy stationary and gifts. Oh my goodness. Everything is just so cute. Think playful, bold and bright. Just take a look at the available patterns and personalization options! I'm in love with the school and office supplies, notepads, cards, journals and phone cases, and can't wait to use them this summer. Needless to say, my new workspace is going to be adorbs. ;) Thank you, ARD!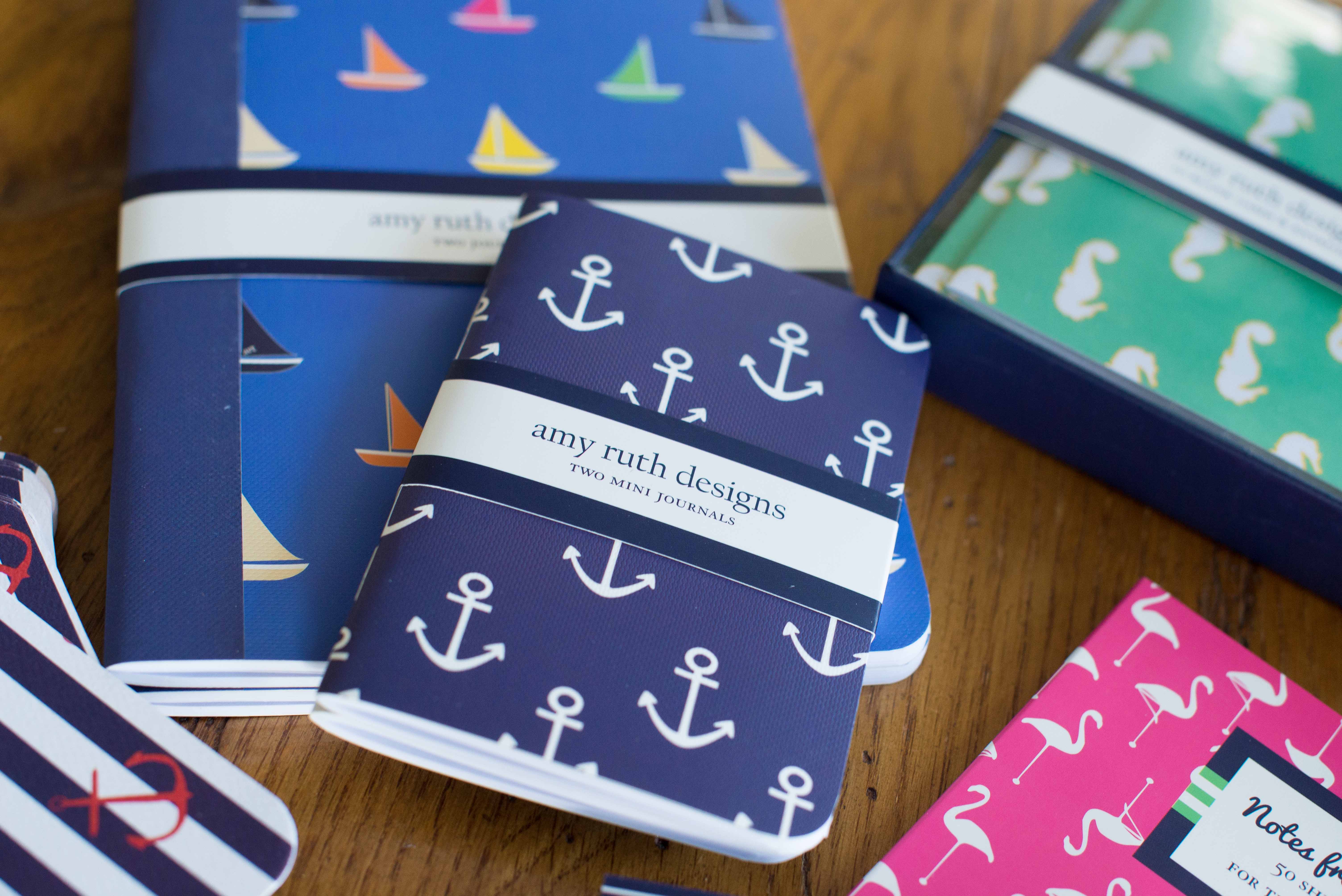 Amy Ruth Designs is owned and run by a husband-wife team, which I think is awesome. (I'd love to do something like this with Mitch one day!) Amy is a former women's clothing designer, and Jacob has a background in corporate New York and international diplomacy. The couple founded the company in 2010 when they moved to Amy's hometown: New Canaan, Connecticut. They have a 10-month-old daughter, Lorelei, and an adopted street dog from Africa named "Monkey." Cuteness overload.
Oh! How could I forget? The company also works with clients on custom projects. Whether you're looking for invitations, programs, announcements or custom stationery and cards, Amy Ruth Designs can help you bring your vision to life. (And take it from me: working with Amy and Jacob is so nice! :))
Enter below to win three sets of page flags (one / two / three), an Anchor Dots iPhone 5/5s case, a set of notecards (similar here), a Gift Enclosure Card Set, a Sailboats Journal Set, and a Flamingos Travel Pad. My fingers are crossed for you!