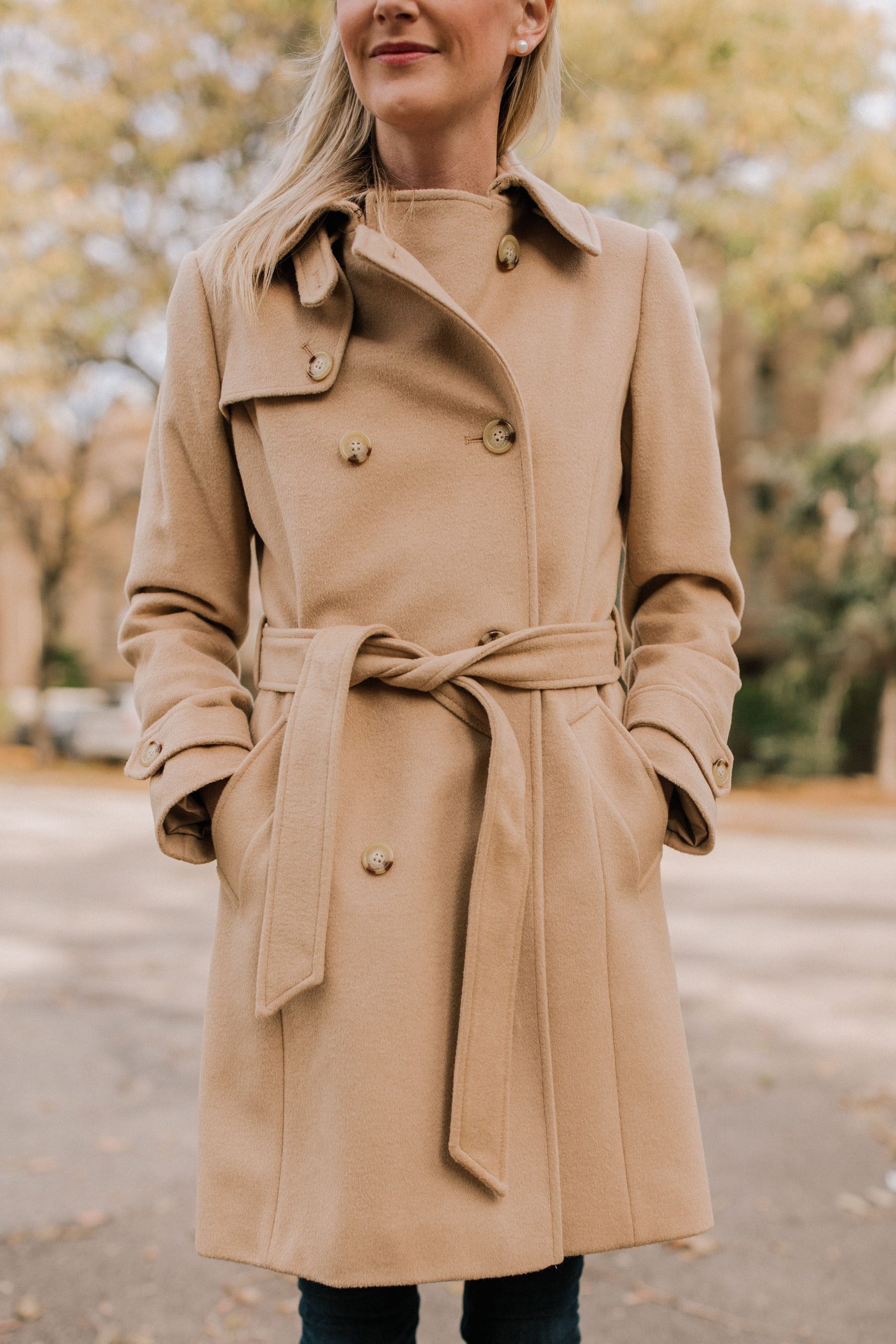 Wool Trench Coat (Also available here. And here's the houndstooth version.)
I'm having the nicest weekend. Mitch and I got a babysitter and had a couples' night with Kira and Tom, and it made my heart happy. Do you remember this post I wrote a while back on making new friends in your 30s? I'm feeling all those feelings again today. I just think it's somewhat difficult to find other couples that we truly click with. But from Kira & Tom and Jess & Neal to Barbie & Jordan and Danielle & Conor, we're so lucky to have such amazing friends here in Chicago.
I also love that we encourage each other to slow down and reserve time for fun. Sure, we all could have spent last night catching up on housework and everything else we didn't get to last week–and perhaps that would have made this upcoming week a bit easier. But I don't know. Things like last night are good for the soul, and they seem help me power through and actually enjoy chores and work and the other regular, everyday life stuff far more than completed to-do lists do.
Thanks for listening to me ramble, haha.
Back to "Recent Finds." ;)
A few fashion-related things:
The best-ever wool trench coat is back in stock! (Also available here. And here's the houndstooth version.) It sells out SO quickly, so jump on it if you love it. I get more compliments on this coat than I do on any other. Surprisingly very warm, too! (Runs slightly large. I'm wearing a size 2 here, and it's roomy but not overwhelmingly so.)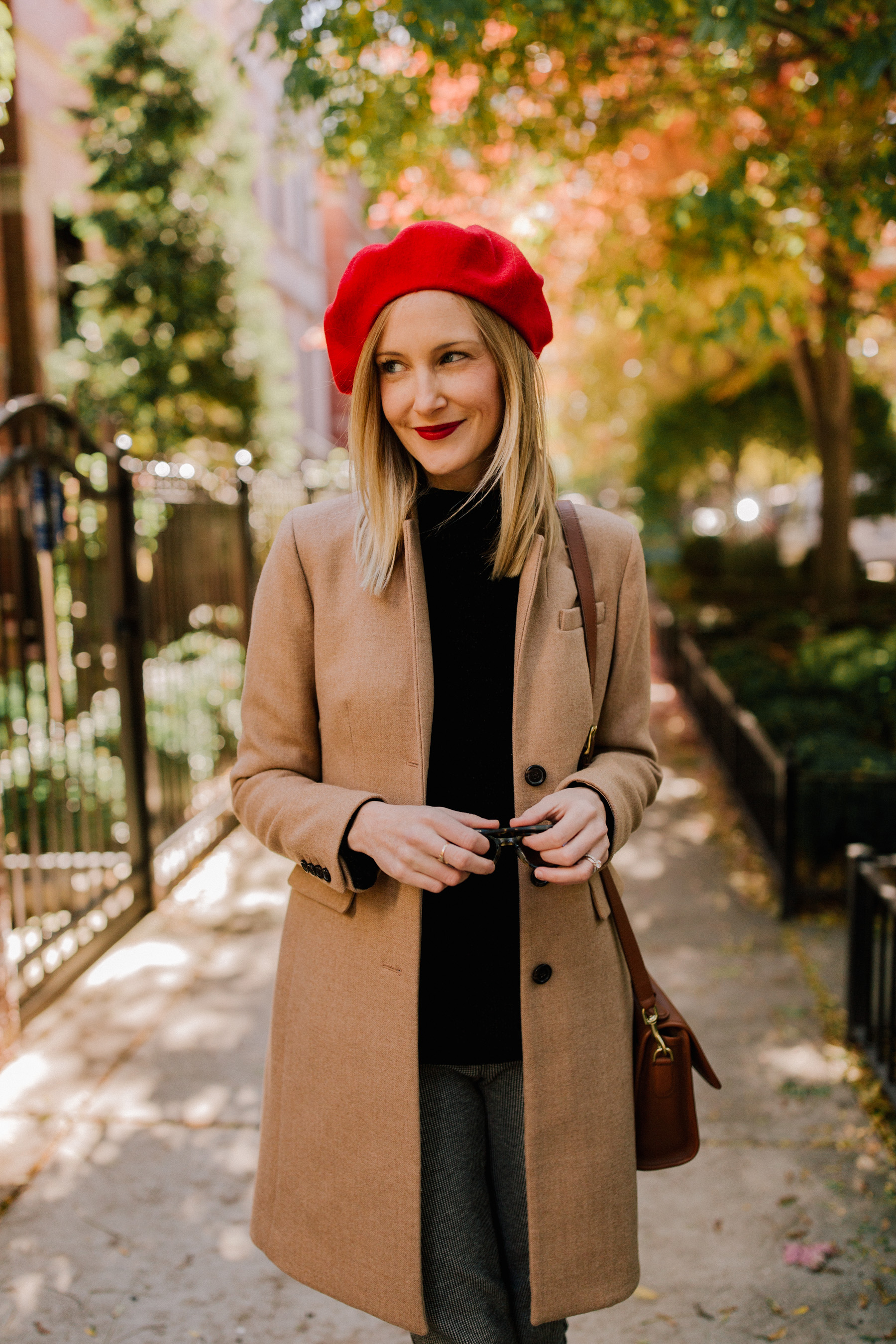 Houndstooth Leggings c/o / Beret / Softest Black Sweater c/o / Coach "Court" Bag / Tassel Flats (And aren't these the cutest?!) c/o /  J.Crew Regent Topcoat (They brought it back! It's fantastic. Another great one is this one by Ralph Lauren.)
2. J.Crew brought back the ever-popular Regent Topcoat, which is similar, but has more of a blazer look. Runs a little small in the shoulders. I'd go with your normal size or one size up. An alternative is this one by Ralph Lauren.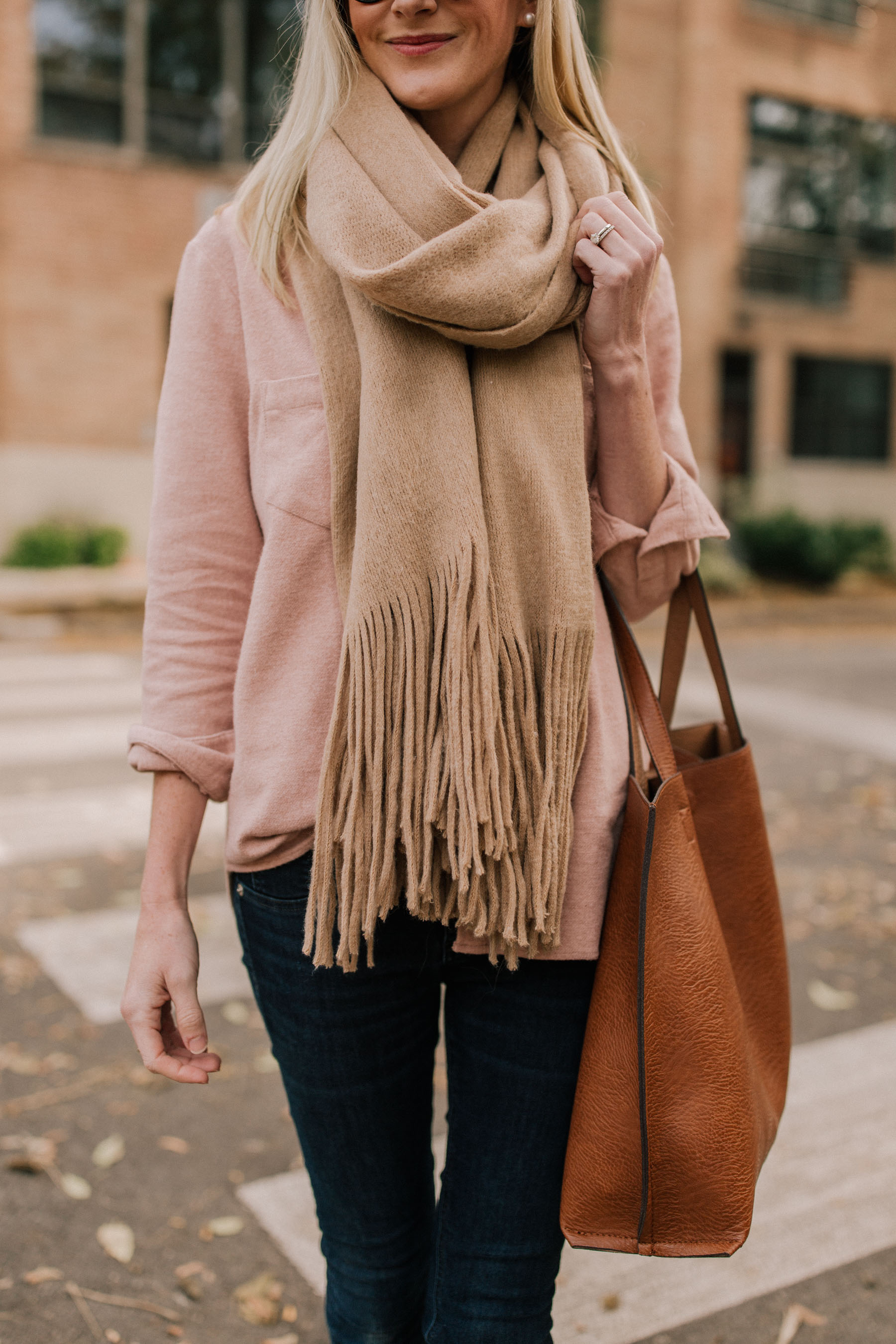 Newer Version of the Oversized Scarf / Faux Leather Tote / Flannel Sunday Shirt
3. The oversized scarf is BACK! This year's version is slightly different, but I really love it. It's the coziest, and it definitely makes an outfit!
Recent Finds, 10/28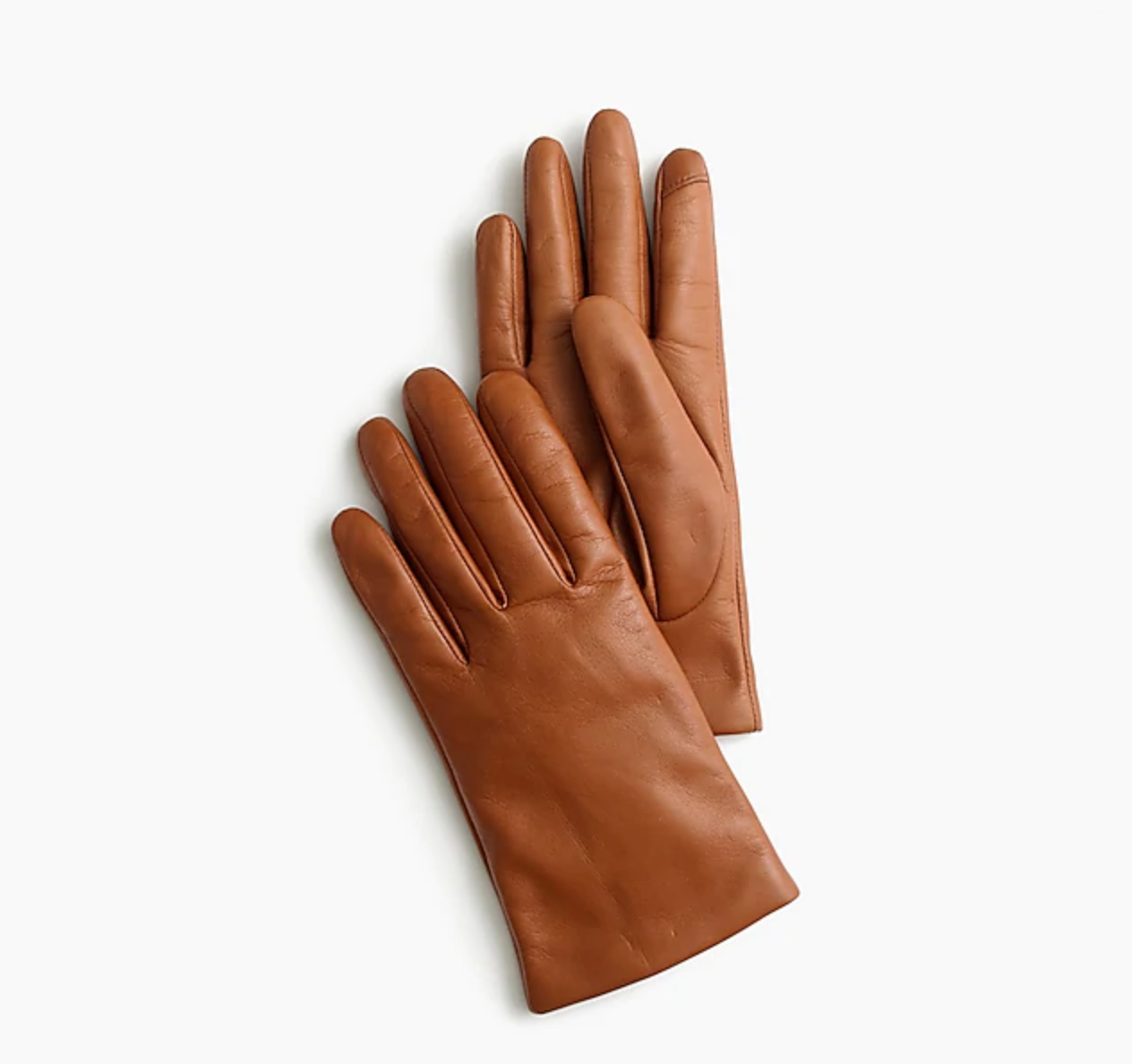 Leather tech gloves! All my gloves are basically ruined from Chicago winters, so thinking about going for these this year.