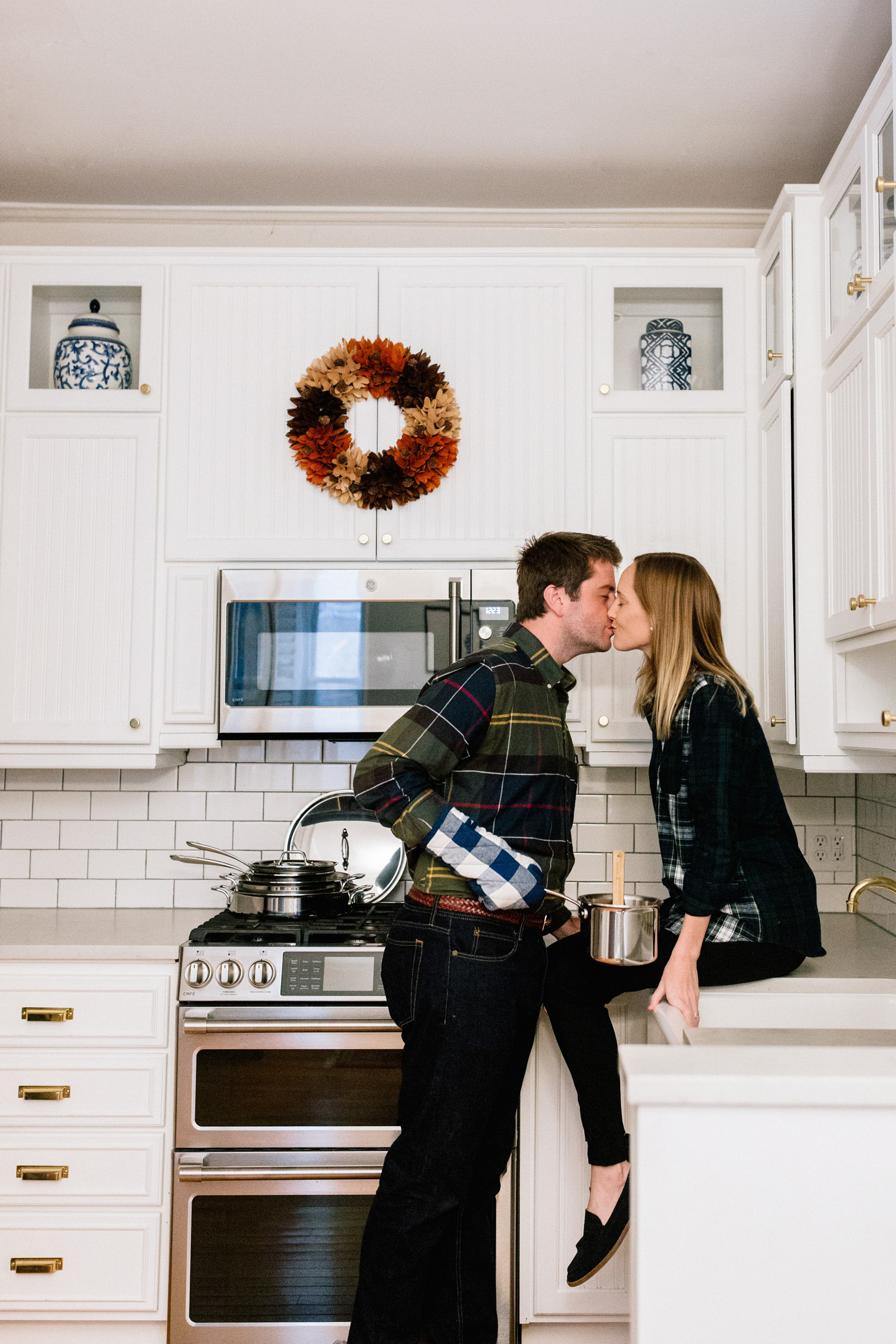 Kelly's Flannel (Here's the regular version. Size down.) / Favorite Loafers (So soft and padded! No break-in time.) / Favorite Leggings / Mitch's Flannel
Chef Mitch here!
I'm a soup guy. I guzzle the stuff. Soup elevates the worst of my days. Is it cold and rainy outside? Soup! Did you wake up with a tickle in your throat? Soup! Did someone kick your dog? Soup! Or maybe you've had a sinus infection for the past three months and nothing in this world seems to ease the pain. Except soup! It's warm and steamy and just great in general.
Today's post title was cause for quite the debate. It suggests that it's both homemade and comes from a can. How could that be?! I'm simply making awesome tomato soup from canned tomatoes.
But Mitch, if you're already at the store buying canned tomatoes, why don't you just buy the canned tomato soup? It's in the same freaking aisle, after all.
Now you listen to me. I buy what I buy because I'm the damn soup guy around here. Got it?
Anyway, this soup is delightfully easy to make and even more delightful when it hits the bowl. With only three simple ingredients–an onion, canned tomatoes, and whatever spices you're looking to get rid of–you'll be a kitchen hero in no time. And if this recipe seems a little silly, I'd just like to say that I don't see you running out making up soup recipes on the fly. Get off my back!
If you're still reading this post instead of just scrolling down to the recipe like a normal person, I should probably tell you how to make the soup.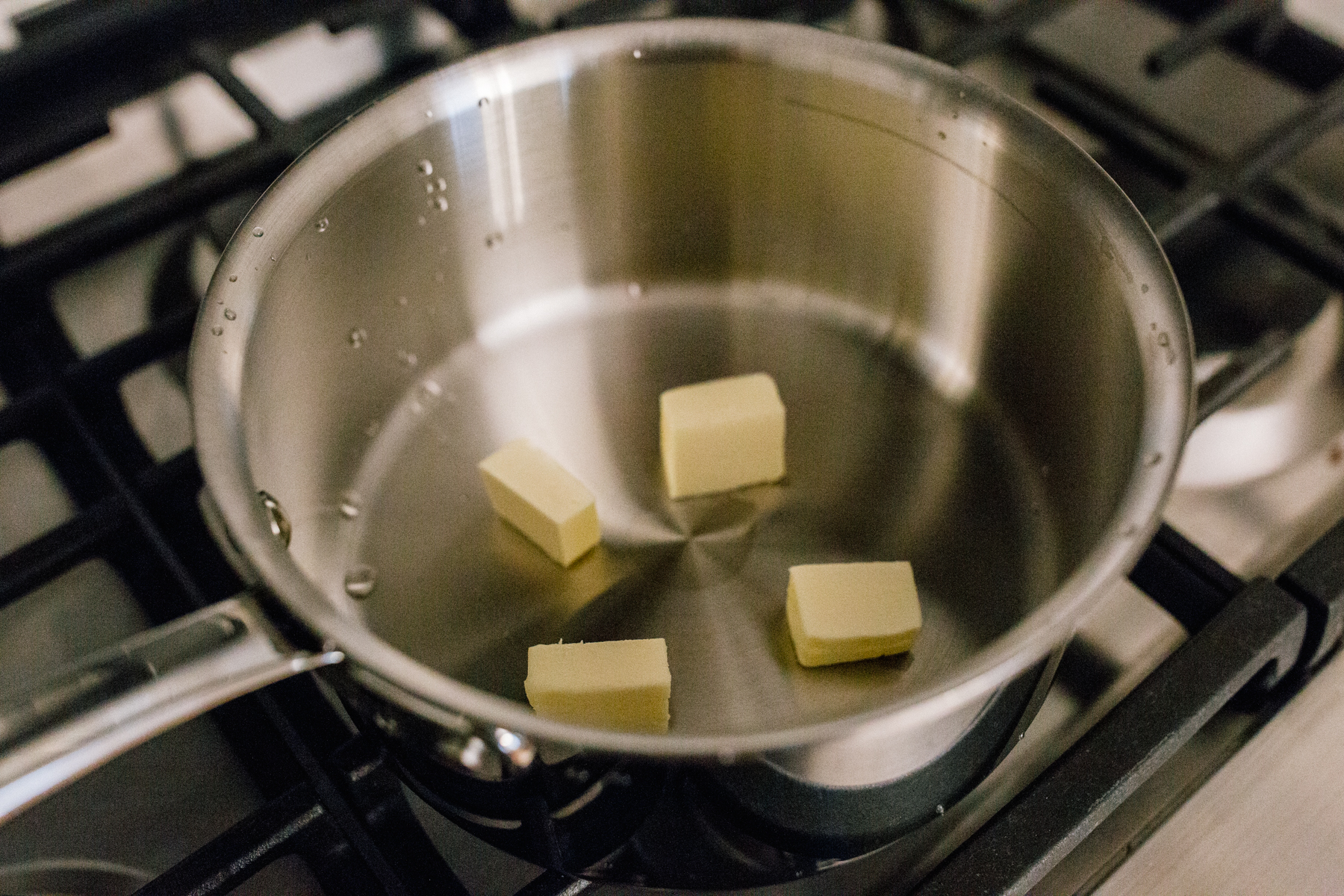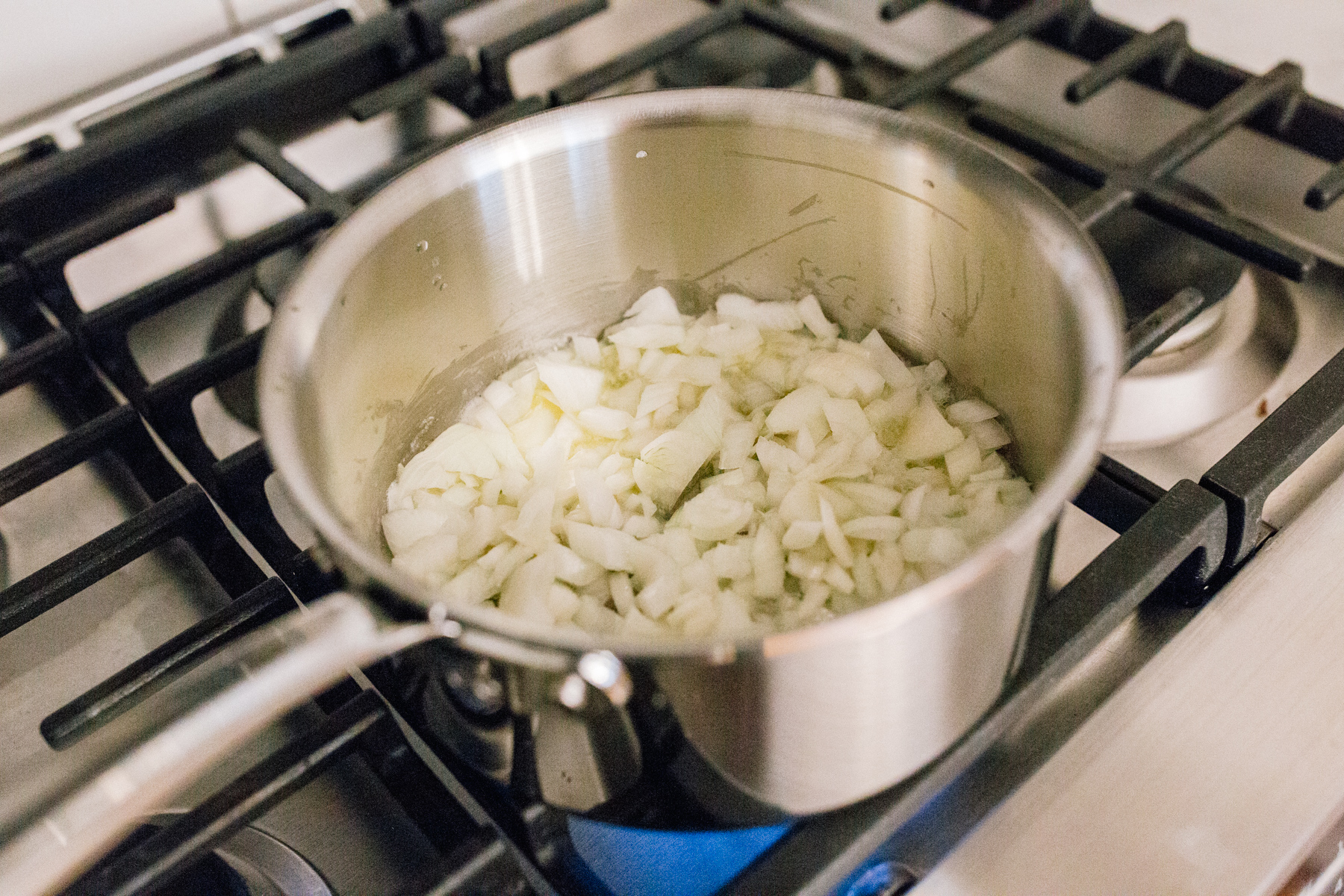 Dice an onion and put it in a pot with a little too much butter and let it simmer for a sec. I could describe the kind of pot you need, but you probably don't have it and you'll just use that one pot you use all the time, anyway.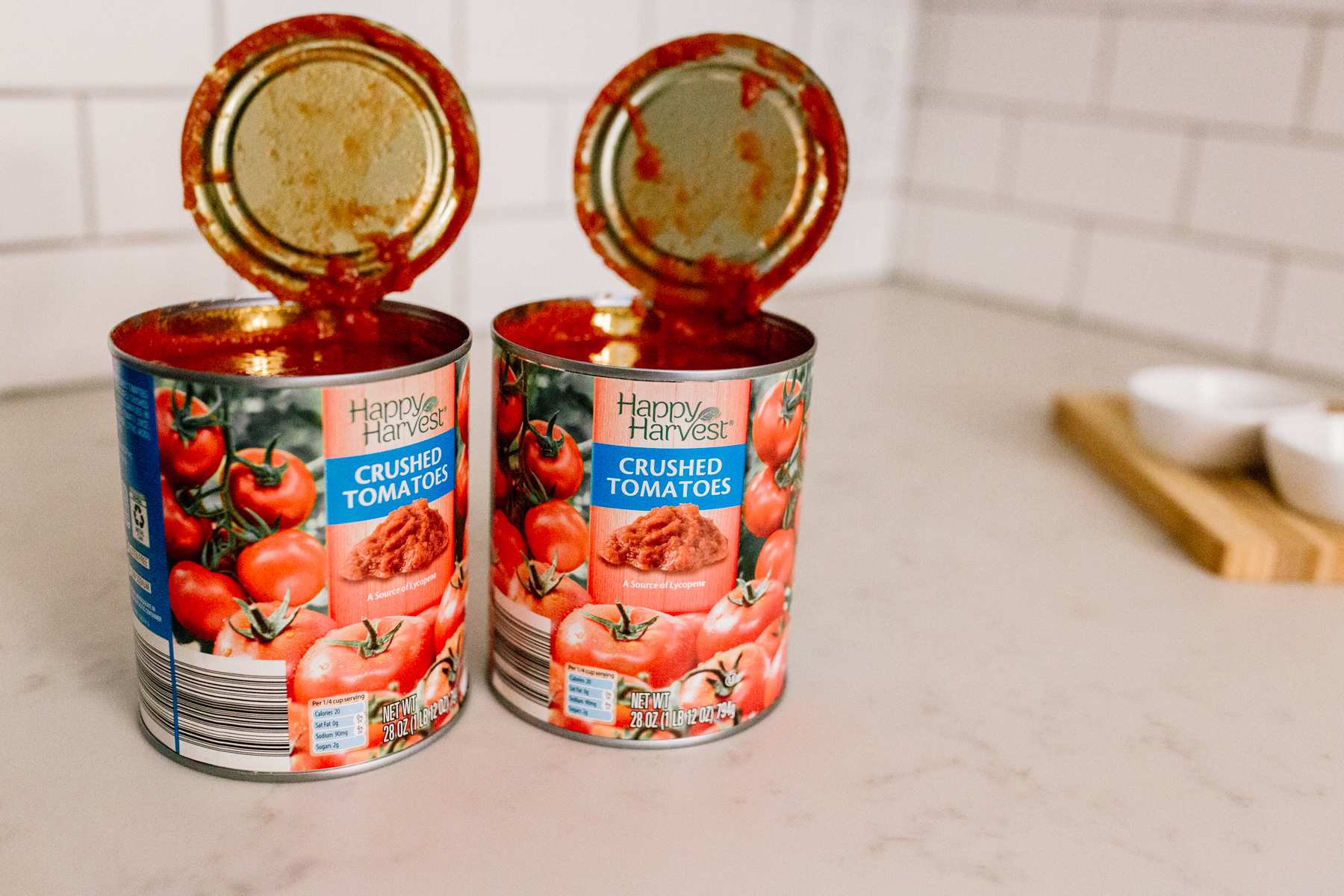 Open up two cans of crushed tomatoes, and pour into the pot. I chose pre-crushed tomatoes because I'm lazy and don't want to be responsible for tomato crushing when it can easily be outsourced. I use two cans so people can call me Two-Can Sam. Which is really confusing because my name isn't Sam, it's Mitch. (Actually, it's Michael… but that's a story for another soup.)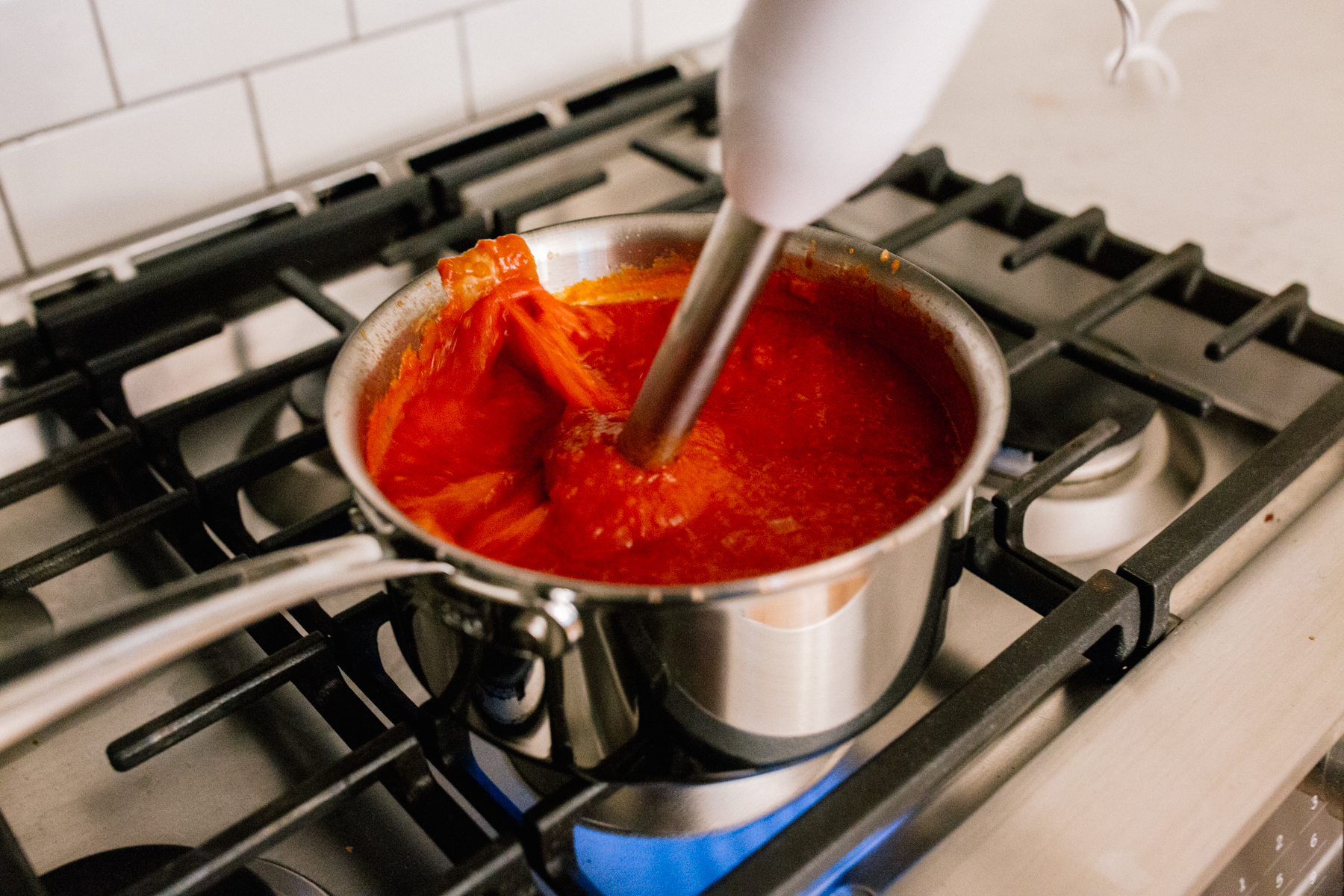 Boil it up while you watch TV and then blend it into oblivion. I opted for a fancy immersion blender because I recently destroyed my regular blender whilst trying to make ice cream.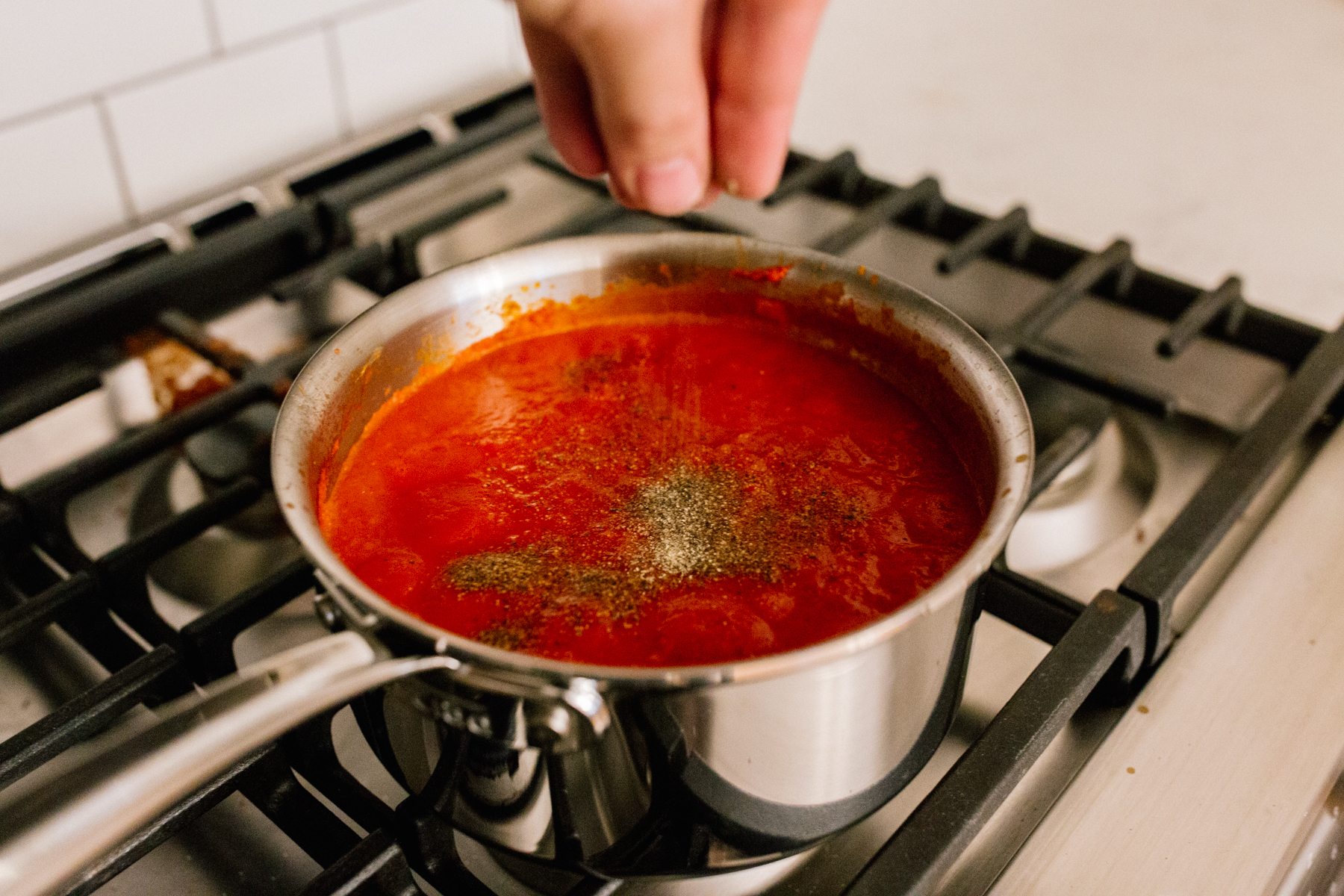 Add salt and pepper to taste.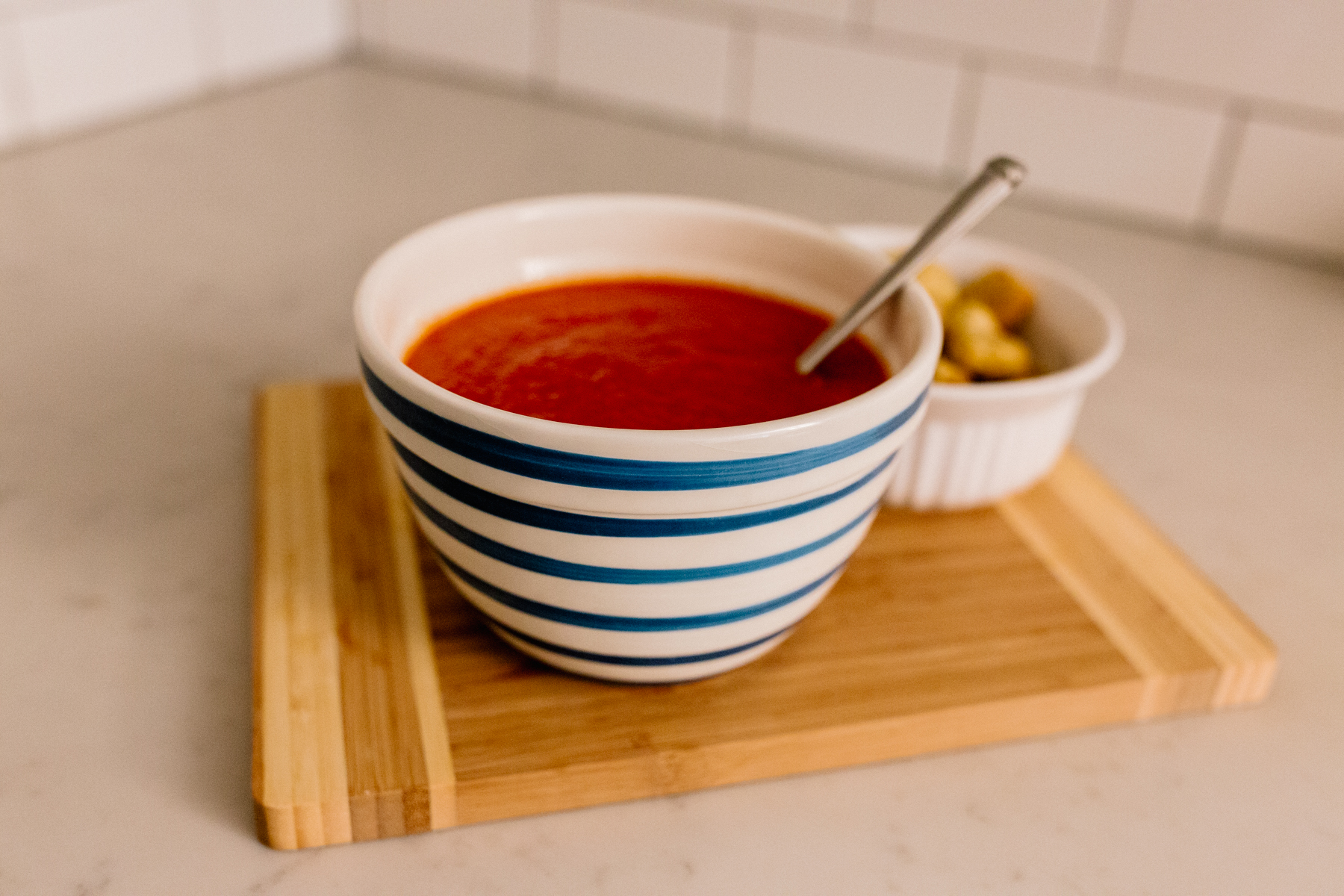 Serve and don't burn yourself.
I'm not over here claiming to be the King of Soup or anything, but if you want to impress your guests with an absurdly limited amount of effort, you have two options: Homemade Canned Tomato Soup and/or Grilled Cheese. If you're up for it, you can grow a mustache, cut the grilled cheese into small portions and call them artisanal grilled cheese sliders. You could even open a restaurant in one of the trendier Chicago neighborhoods. And I think it goes without saying…
Chef Mitch. Out!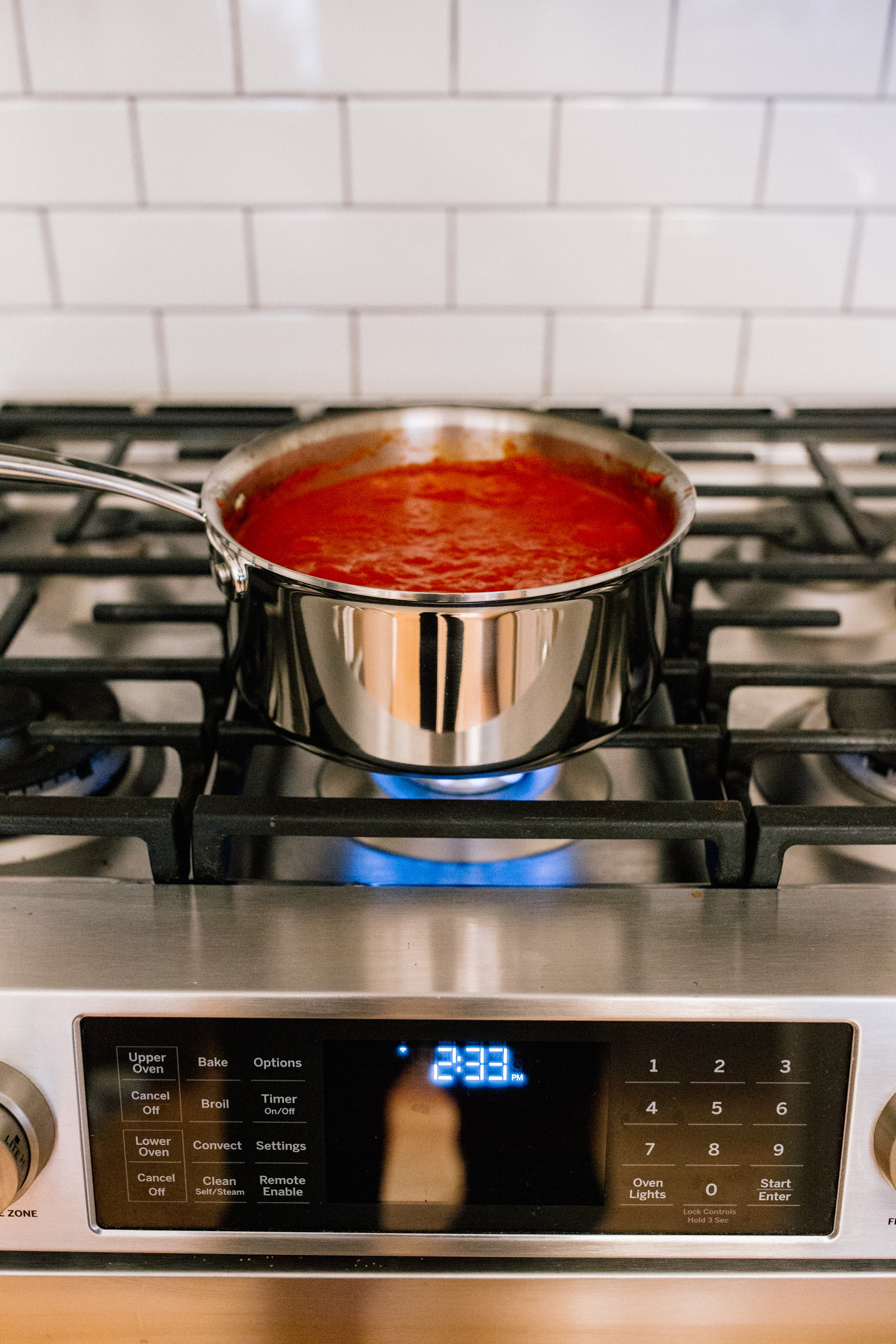 Homemade Canned Tomato Soup
Ingredients:
A large diced onion
Half a stick of butter
Two 28 oz cans of crushed tomatoes (56 oz in total)
Two cups of water
Salt and pepper to taste
Directions:
Melt half a stick of butter over medium heat in a pot large enough for the rest of your ingredients.
Dice the onion and place in the pot to briefly simmer.
Empty tomatoes and water into pot.
Allow soup to gently boil for up to half an hour, uncovered.
Blend soup using an immersion blender to your preferred consistency.
Season to taste.