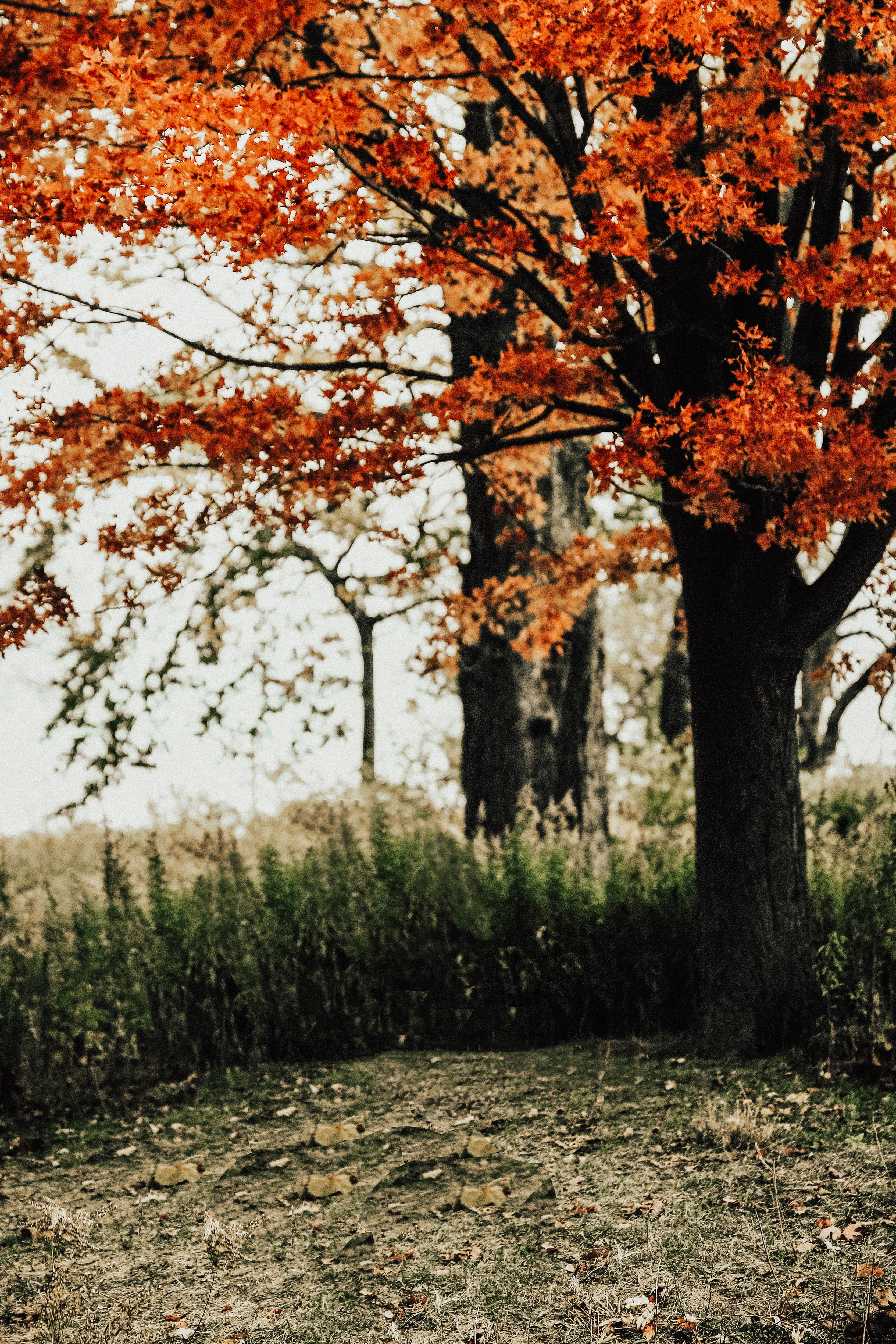 In case you missed it, I took on a staff writer/photographer last week! (Here's the announcement.) Having a little help has made a big difference in my life… and the fact that she's one of my close friends?! Well, that just makes it fun. :) I also love seeing Chicago through the eyes of someone else. If I had written this post, for example, I know I would have gravitated to the same old spots I always frequent. Cassandra, though, came up with five totally different locations. Love that!
Without further ado, I'll let her take it away. ;)
~
Hello, Ladies! Cassandra from The Calm Collective here. I hope everyone has been having a lovely week, and is soaking up all of this fall sunshine. I, for one, am spending as much time as possible outside, taking in the fresh air, and relishing in the fact that layers are a necessity. Alongside admiring the change in scenery, that's probably the thing I love most about the change in seasons: the change in my wardrobe. I find so much joy curating my closet based on the new fall in temps, and being able to bring new life to my day to day selections. Fun fact: each season I pick a signature color. This fall? It's all about "burnt sienna."
I absolutely loved sharing the lovely Gold Coast Home Tours with all of you last week, so in keeping with the fall theme, I thought it would be fun to bring you around to a few of my favorite Chicago spots that offer up some of the most stunning fall foliage views.
Let's jump in!
5 Chicago Spots with Gorgeous Fall Views

The Nature Boardwalk / Lincoln Park Zoo
I end up photographing a lot of shoots here, and looking at this view, you probably understand why. This is by far my favorite place to be when fall hits. It's like a little slice of heaven right here in the city. The main thing I love about the Nature Boardwalk in Lincoln Park is how many lush trees there are against the backdrop of our beloved skyline. It's the best of both worlds.
Visitors Tip: Have lunch at The Patio at Cafe Brauer which is attached to the boardwalk or stop into the Lincoln Park Zoo! The bonus? It's free admission and open all year round, and also has some of the most magical fall foliage.

Not only are the food and drinks amazing, the views are one of a kind. When you step off onto the oversized patio, you'll be floored at how large of a scale this restaurant has to offer. It overlooks all of Millennium Park, and provides guests with birds-eye views of the trees changing colors.
Visitors Tip: If you'd like to eat in addition to catching the views, I recommend making a reservation! Oh, and their chilaquiles on the brunch menu are to die for. (Pricing: $$$ but worth it.)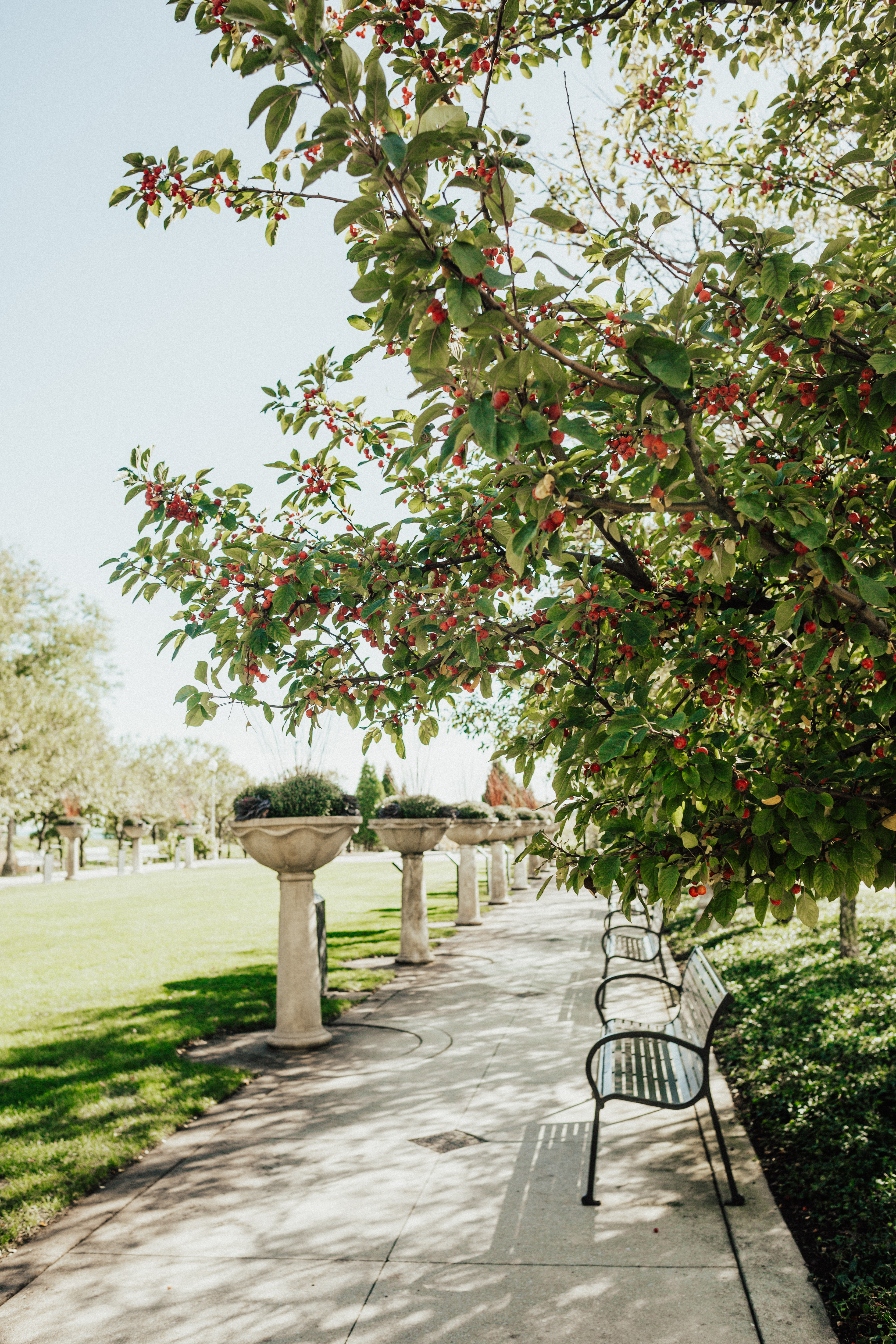 Lurie Gardens
Another favorite spot of mine in the city is this perfectly curated garden that sits near the waterfront, just on the southern edge of Millennium Park. Offering up walking paths and places to sit (both in the sun and in the shade), it's the perfect little getaway to clear your head and take in the fall foliage.
Visitors Tip: It's free to get in, but parking can be difficult. Using Ubers/Lyfts is highly encouraged when visiting this garden! If you're hungry, the Park Grill in Millennium Park is great, or you can head across the street to The Gage (one of my favorite restaurants in the city). Pricing: $$


Maggie Daley Park
This park named after the former First Lady of Chicago who passed away from cancer in 2011. This 20-acre park, smack dab in the middle of the city, is so beautiful that I truly have no words. Surrounded by a plethora of restaurants, it makes for the perfect to leisurely walk around, pick up some tea, and grab a bite to eat–no Ubers/Lyfts necessary.

The Art Institute South Garden
A forever favorite of mine, the Art Institute's South Garden just never seems to get old. For a brief moment, you've escaped the hustle and bustle of the city, and are welcomed into a quiet oasis. You'll often times see painters and sketch artists tucked away in the corners, or people reading on benches with coffees. Truly one of the most relaxing places I've come across as a Chicago native!
Visitors Tip: The park can be closed at random times, so it's worth a phone call to ensure it's open. If you're hungry after your visit, I highly encourage you to try the amazing Italian food at the restaurant located inside the museum called Terzo Piano. Here, you'll take in more amazing fall views of Millennium Park, and pay between $11-$30 per dish.