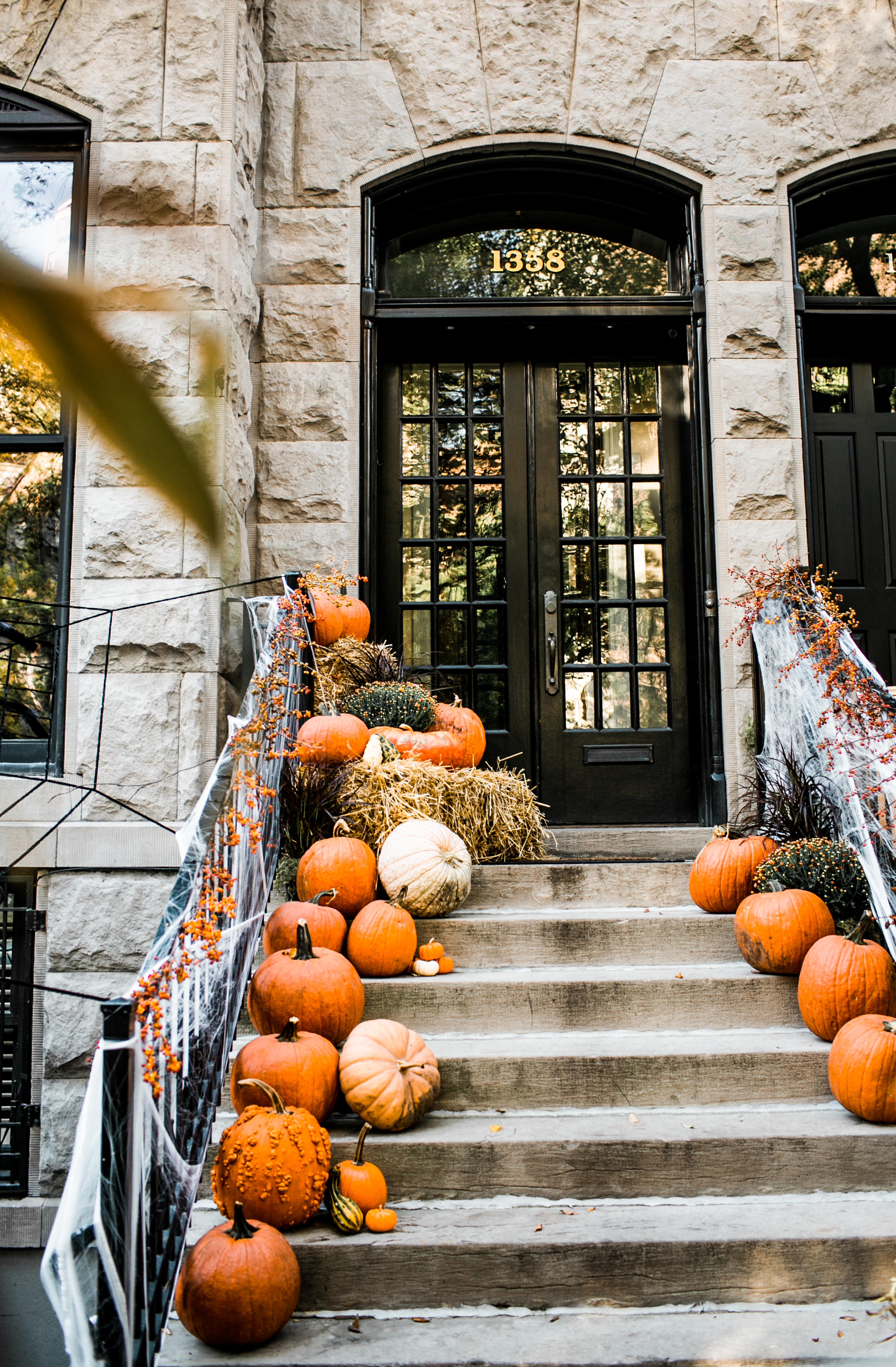 I have some exciting news re: Kelly in the City!
Over the last few months, I've come to the realization that I cannot, in fact, do it all. So in an effort to maintain a better work/life balance, create better content, slow down, and take care of myself, I'd like to introduce you to Cassandra Eldridge, a longtime (wonderful) friend who will be guest posting for me once per week!
To give you some background, Cassandra was one of the first people I met when I arrived here in Chicago… and today, she's both an amazingly talented professional freelance photographer and blogger. Her site is The Calm Collective; definitely check it out. It's always a much-needed breath of fresh air for me. :)
I'm really excited about this. Not just because I need the help 😉, but because I love seeing Chicago through Cassandra's eyes and lens.
Since my recent Nantucket home tour post was such a hit with readers, we thought we'd kick things off with a Gold Coast home tour. The Gold Coast is one of my favorite neighborhoods in the city, and I love how its residents go all out for fall. When can I move in? ;)
Cassandra, take it away!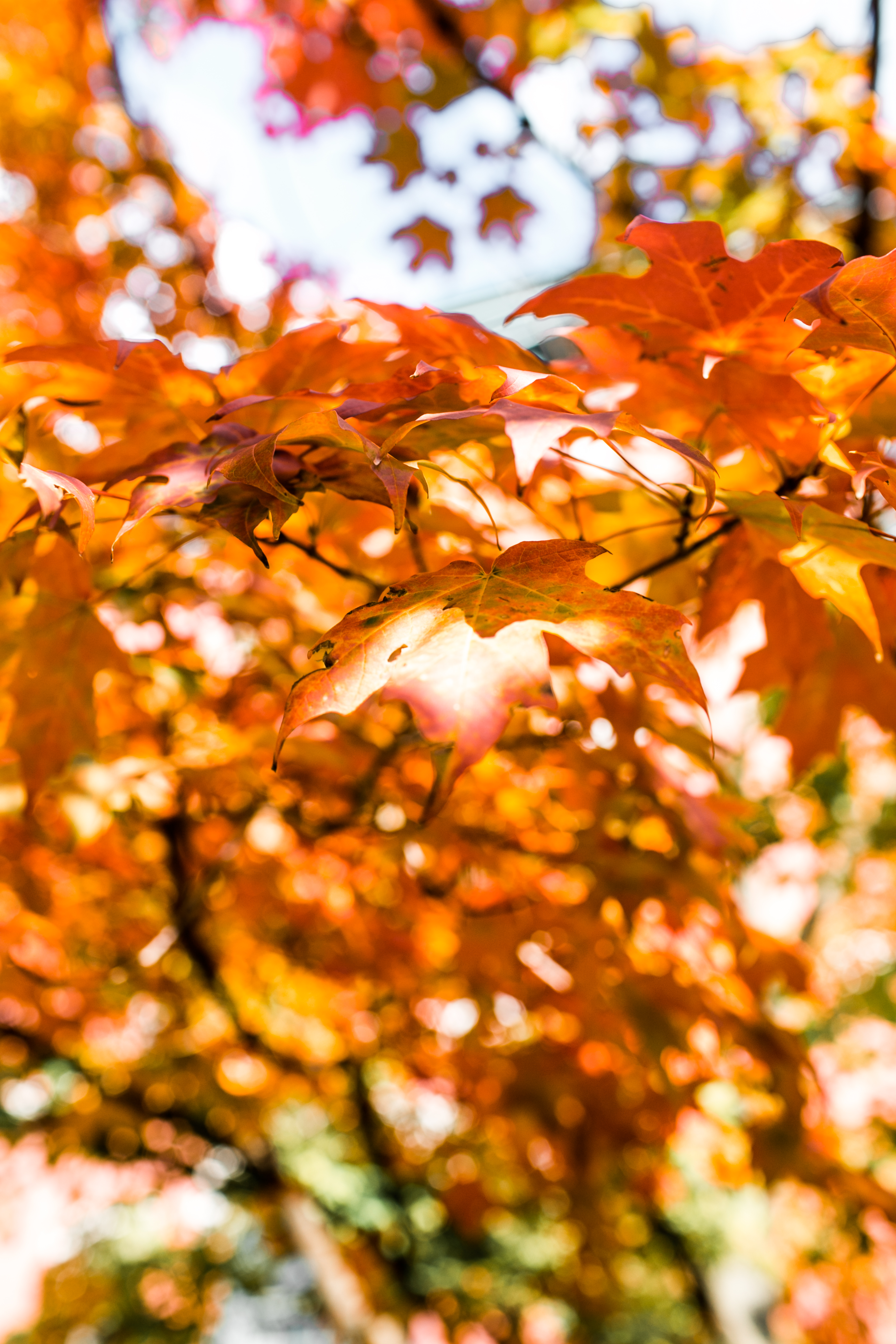 Hi, Ladies! I'm Cassandra from The Calm Collective, a lifestyle blog centered around mindful style and conscious living. I'm also a freelance photographer, and I'm so honored to be guest posting for my good friend Kelly to talk all things Chicago and photography once a week. So let's get comfortable and jump on in.
There's just something about Chicago in the fall. It's like the scene in "You've Got Mail" when Meg Ryan talks about buying fresh school supplies and the smell of freshly shaven pencils. What it really comes down to, for me, is a sense of nostalgia. I crave my mother's home cooking, my dad's warm hugs, the fireplace roaring in our basement, and hearty soups simmering on the stove.
Now that I'm a grown woman, fall becomes more about my warm bulky sweaters coming out of hiding and fall-scented candles. (Can you relate?!) But if you've ever been to this magical city, you know just how special it is when this new season strikes. No one is upset that summer has fully left, because winter hasn't yet reared its ugly head. We're in the in-between. The cozy, over-the-knee-boot in-between… and I quite like it here.  
One of my favorite things to do when the temps hit 60 is to grab an almond milk latte from one of my favorite coffee shops (a sea salt caramel latte if I'm feeling fancy), walk up and down the streets of the Gold Coast while listening to Bon Iver through my ear buds, and take in all of the perfectly fall-curated homes that make up these quiet tree-lined streets.
This time around, I decided to bring my camera to document the magic so that you, too, can see for yourself. Let's dive in to some of my favorites that I discovered earlier this week!
Gold Coast Home Tour: 10 Gorgeous Homes Doing Fall Right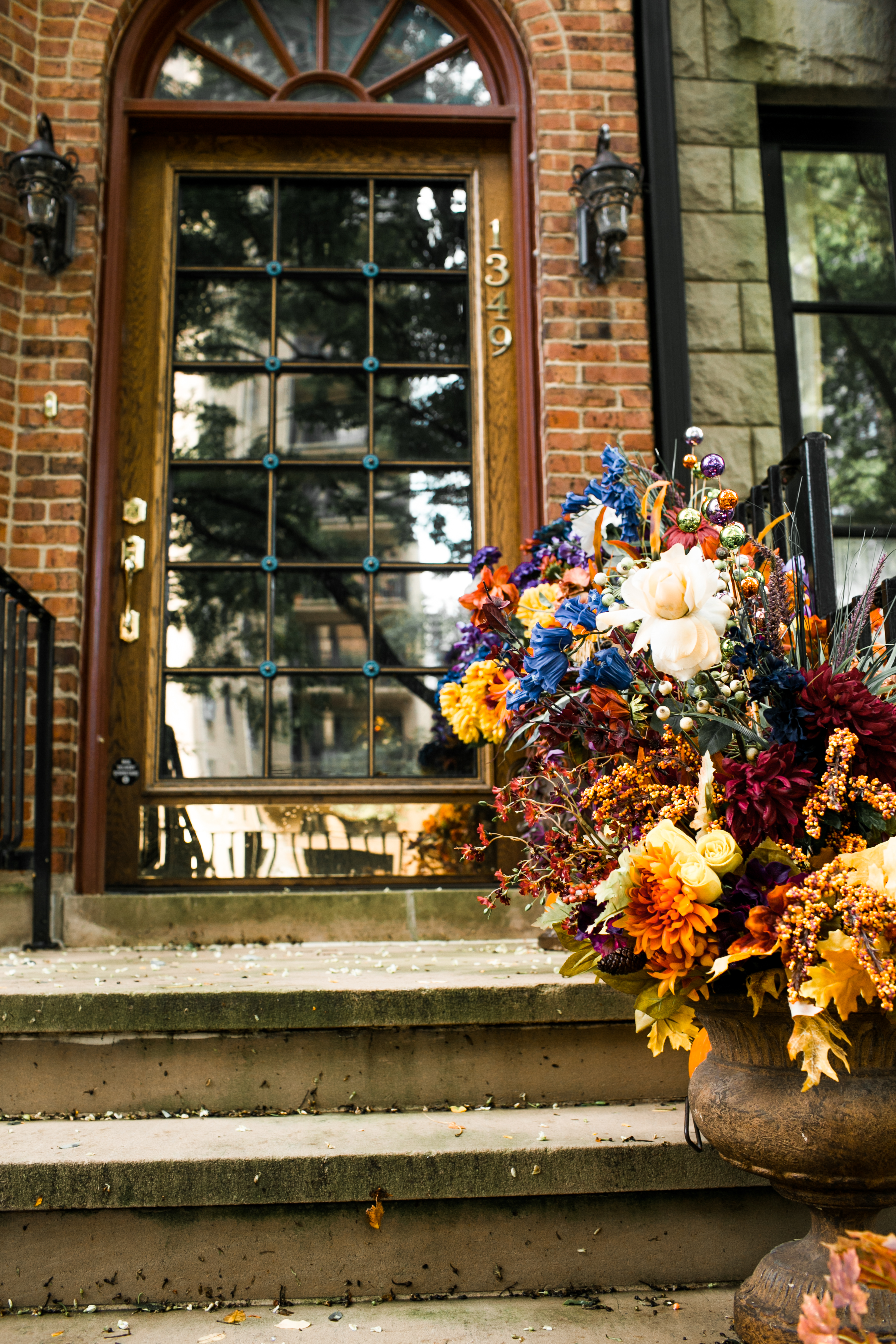 Stunning floral arrangements in the perfect fall hues.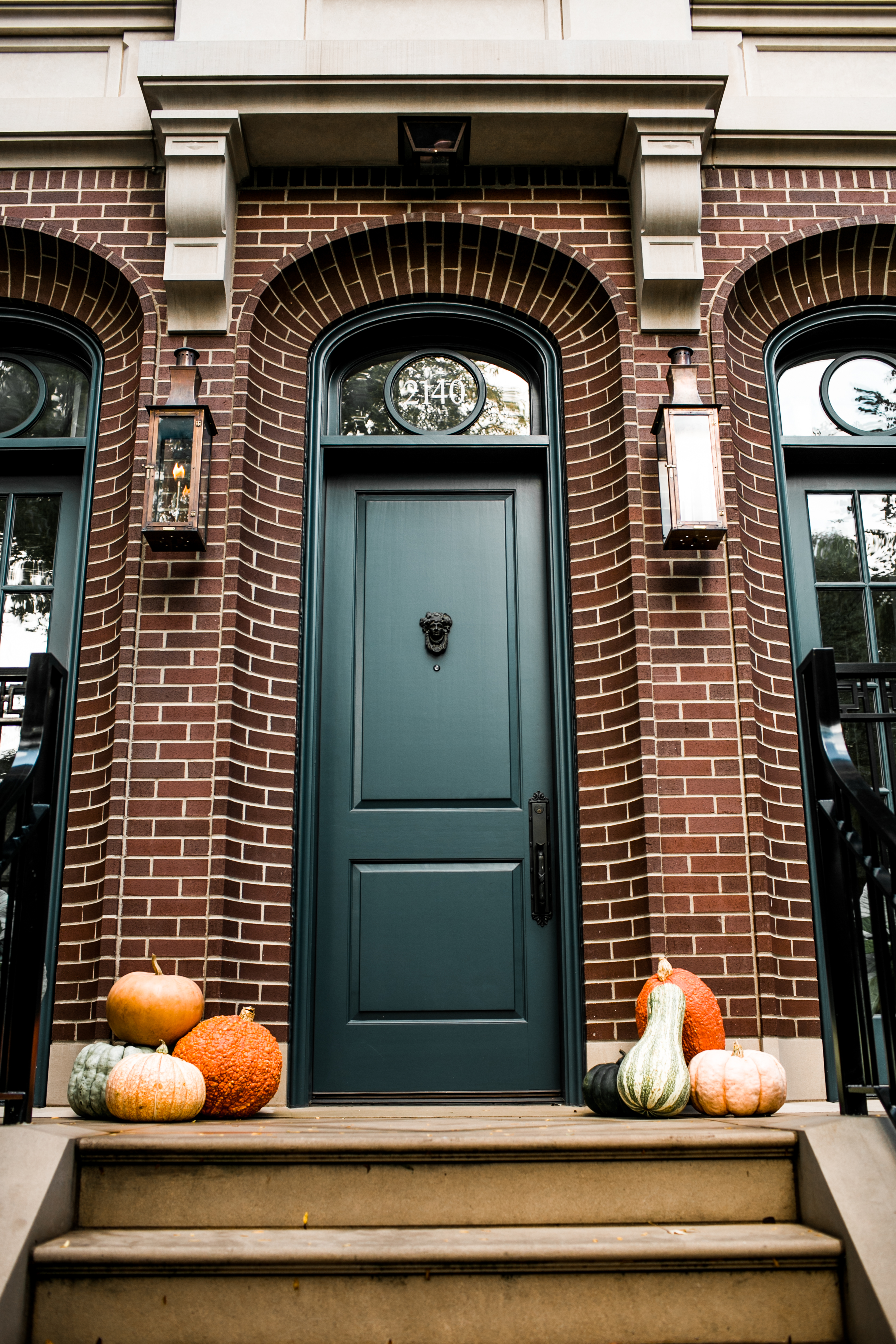 A simple collection of multi-colored pumpkins.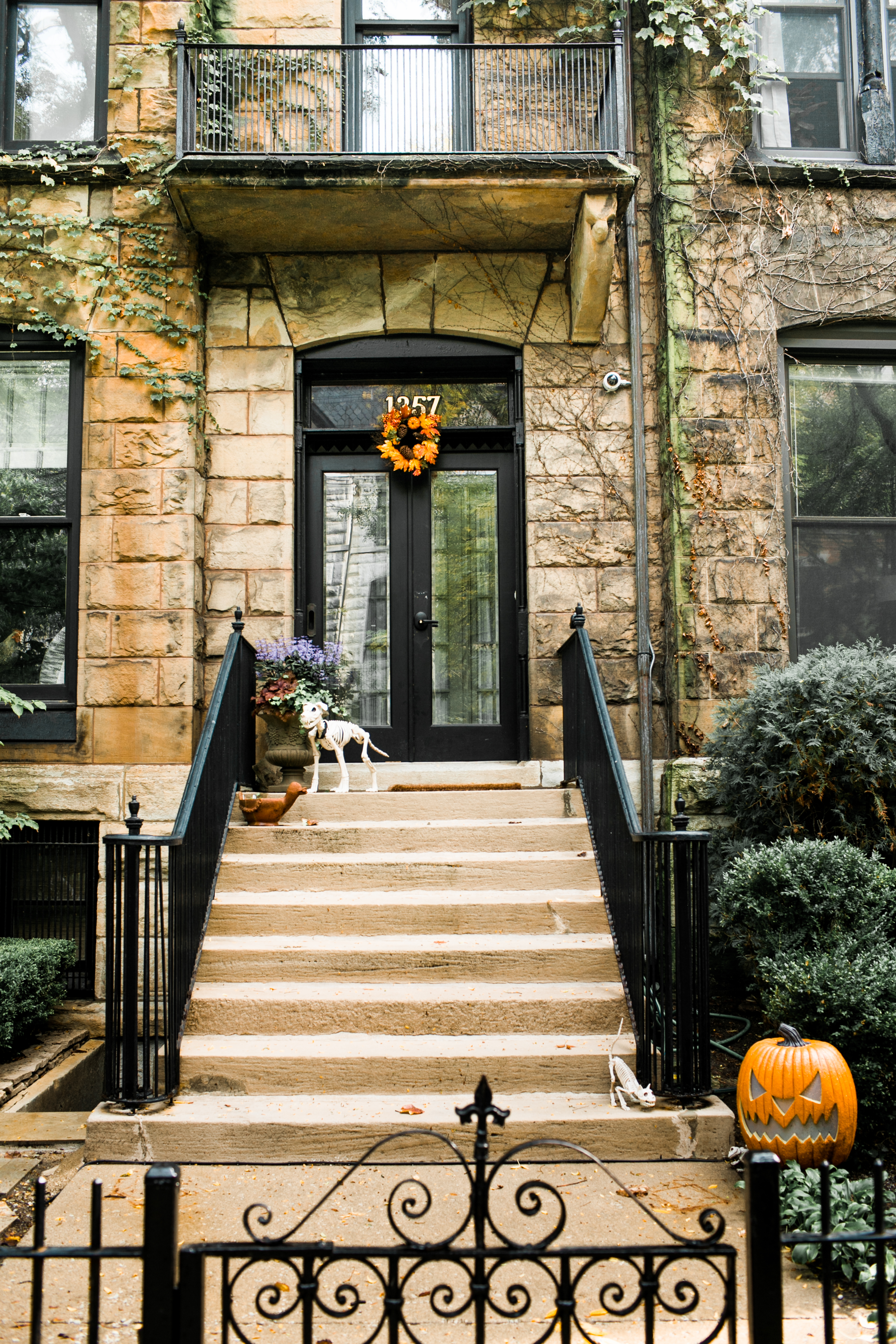 A sweet little wreath, with a touch of Halloween flare.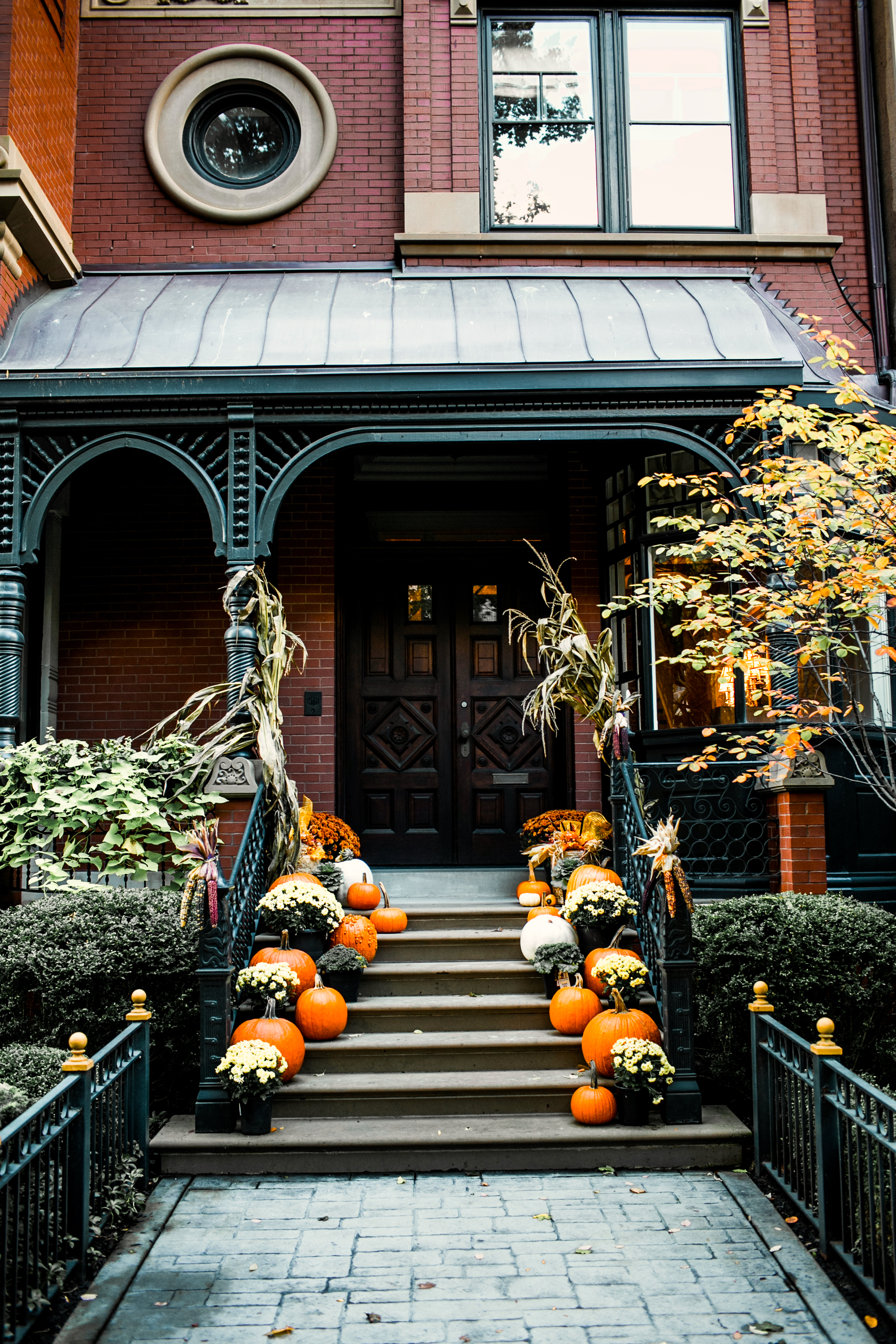 A beautiful stoop filled with pumpkins and mums.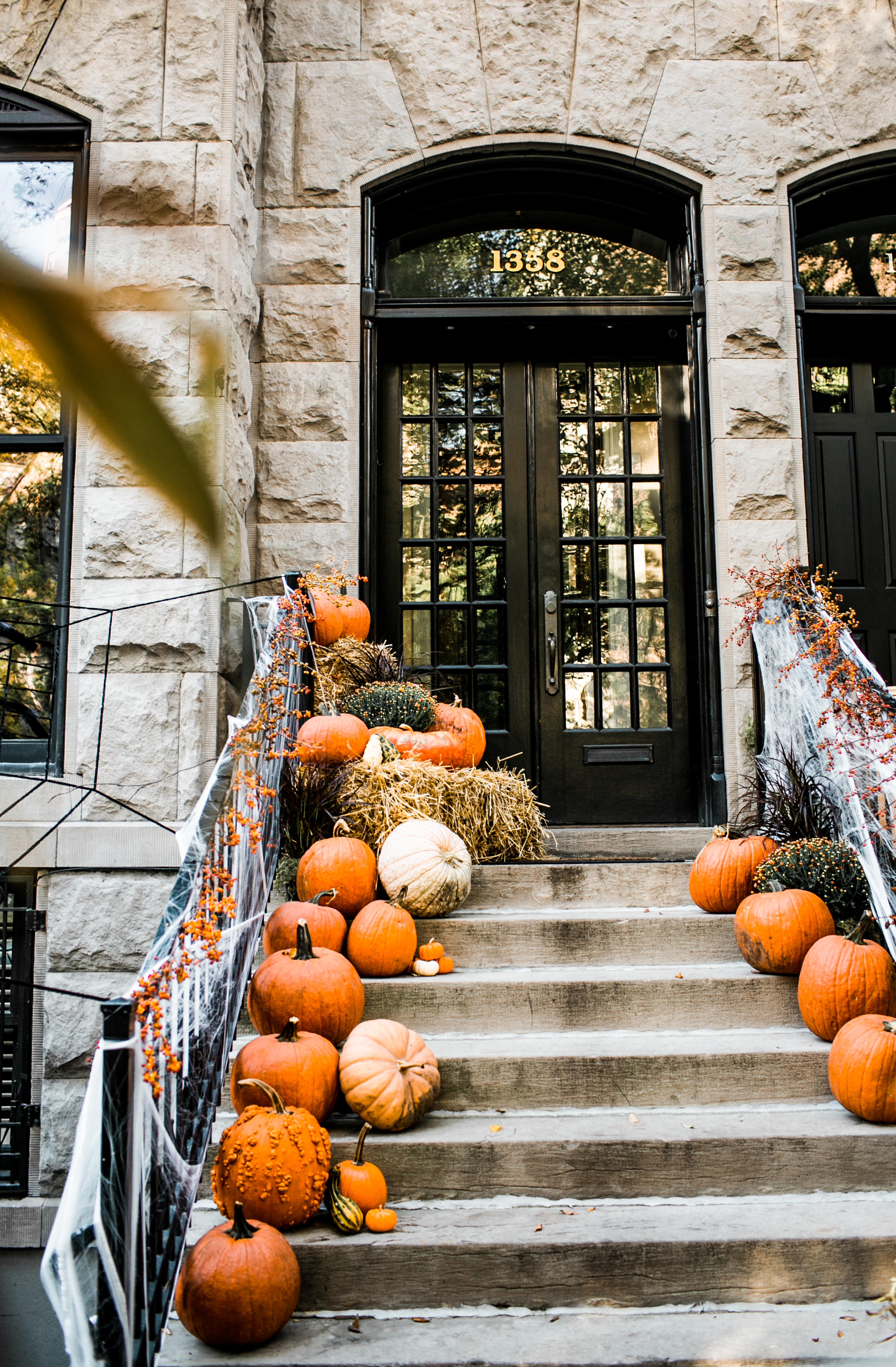 An impressive autumn display.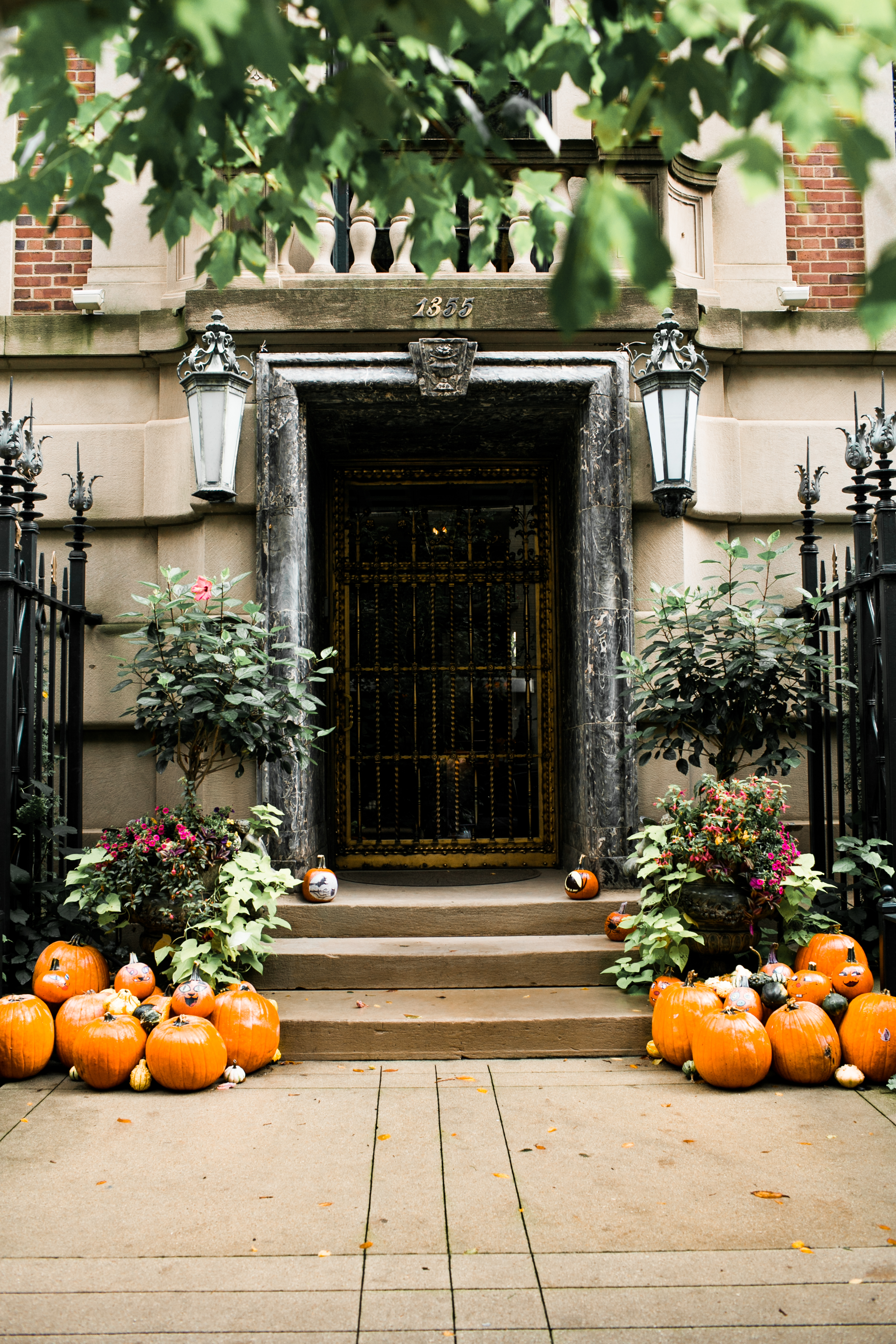 A bundle of pumpkins.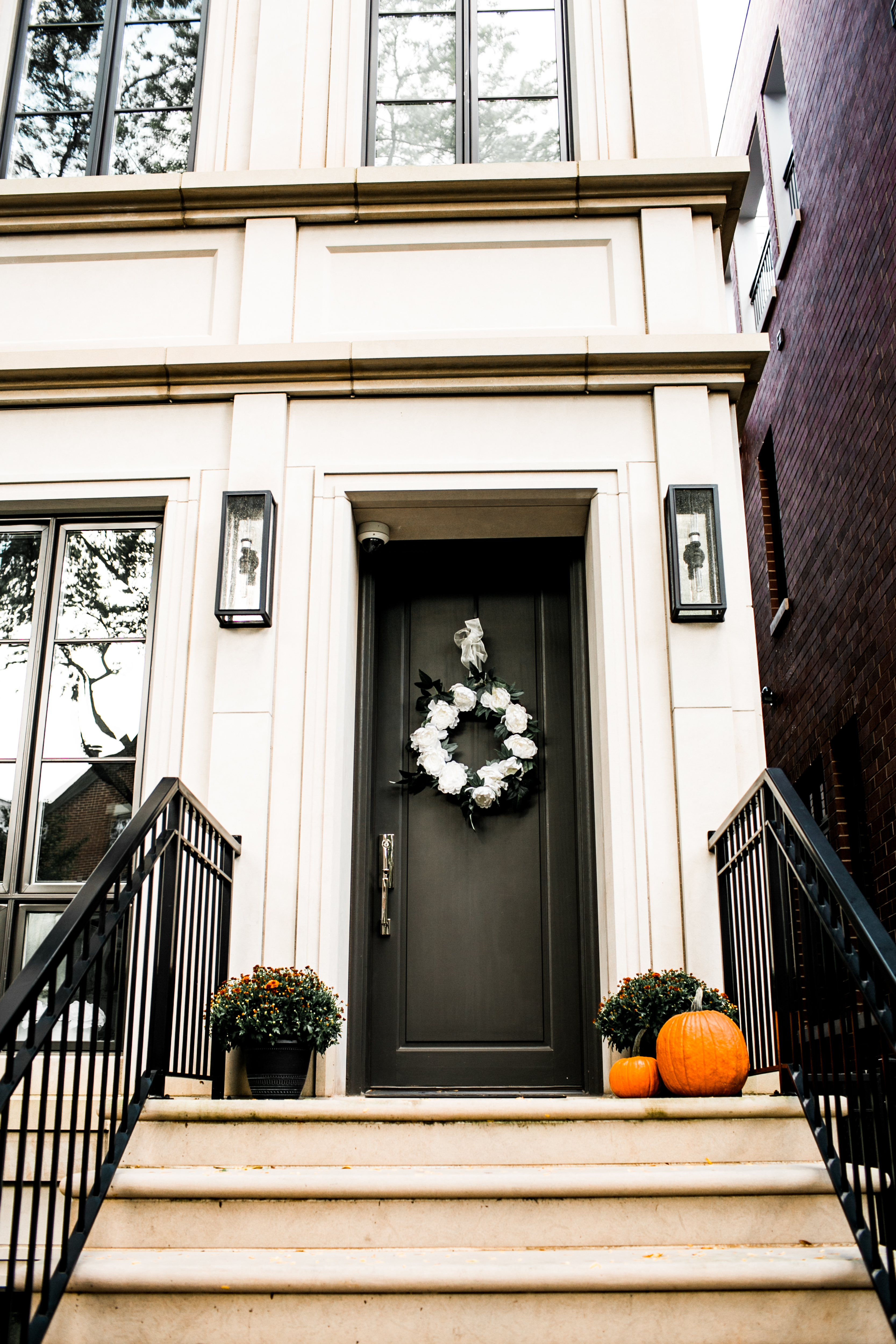 Minimalism in the fall at it's finest.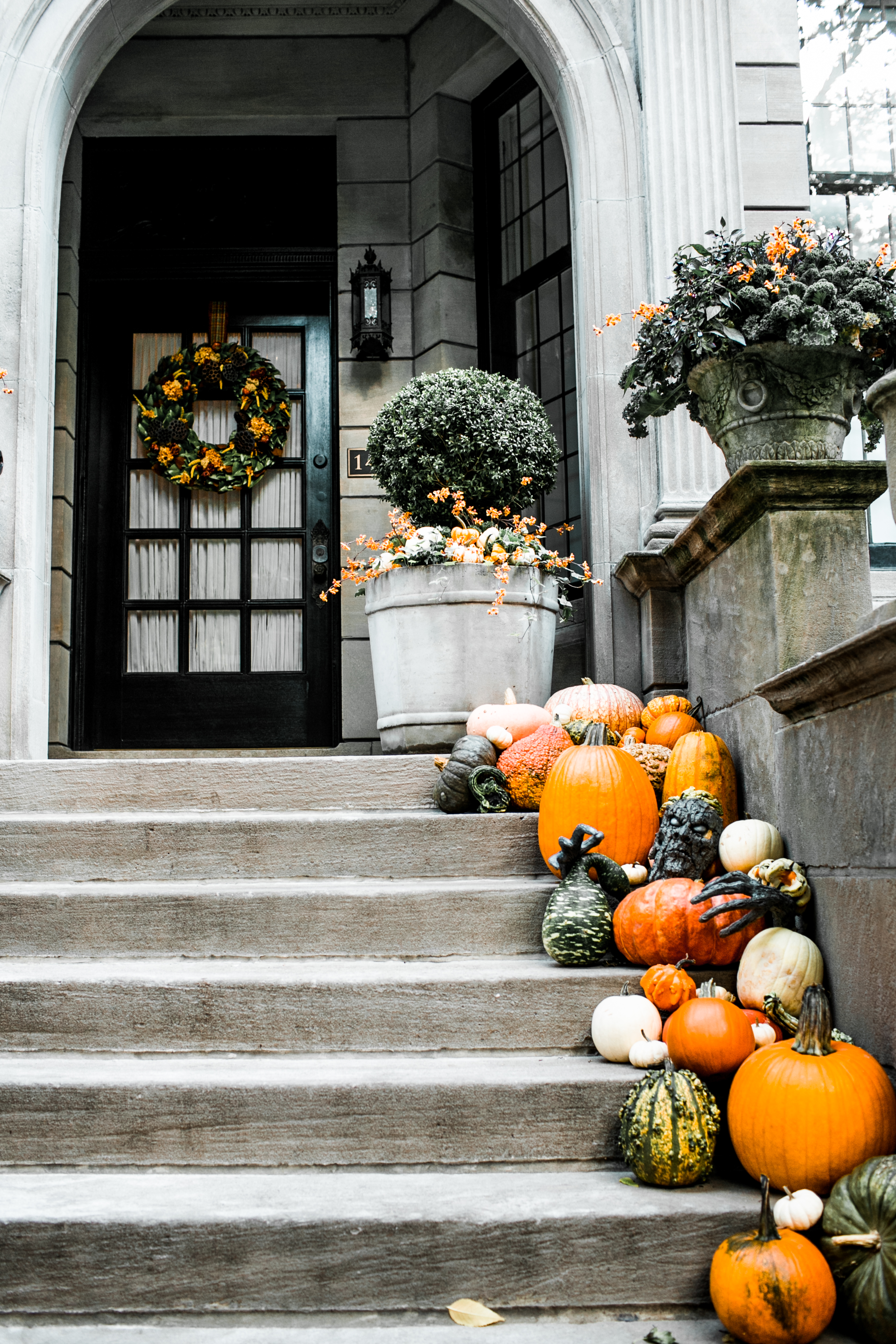 A personal favorite with an array of pumpkins all shapes and sizes.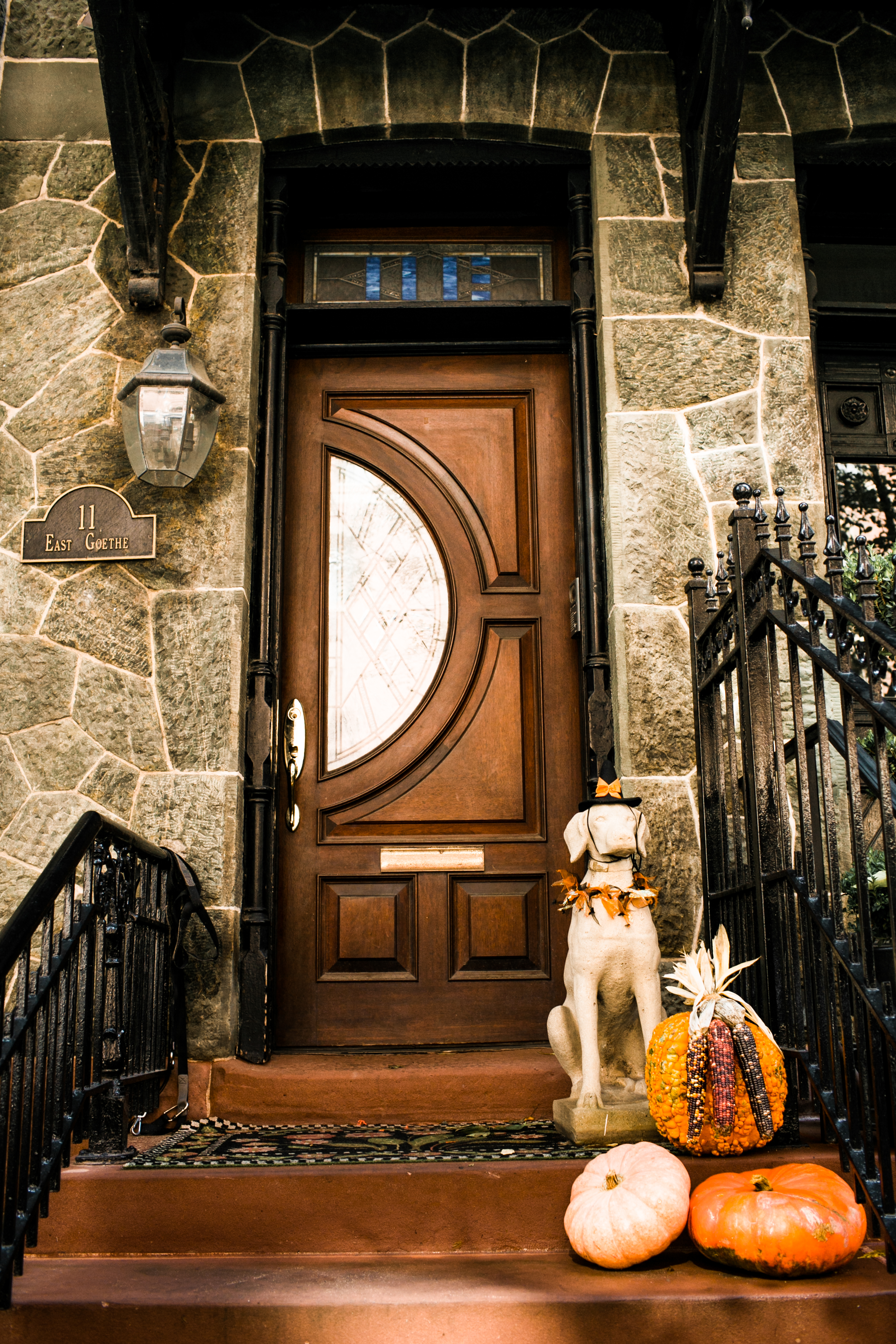 A sweet pup statue giving this front stoop a warm touch.