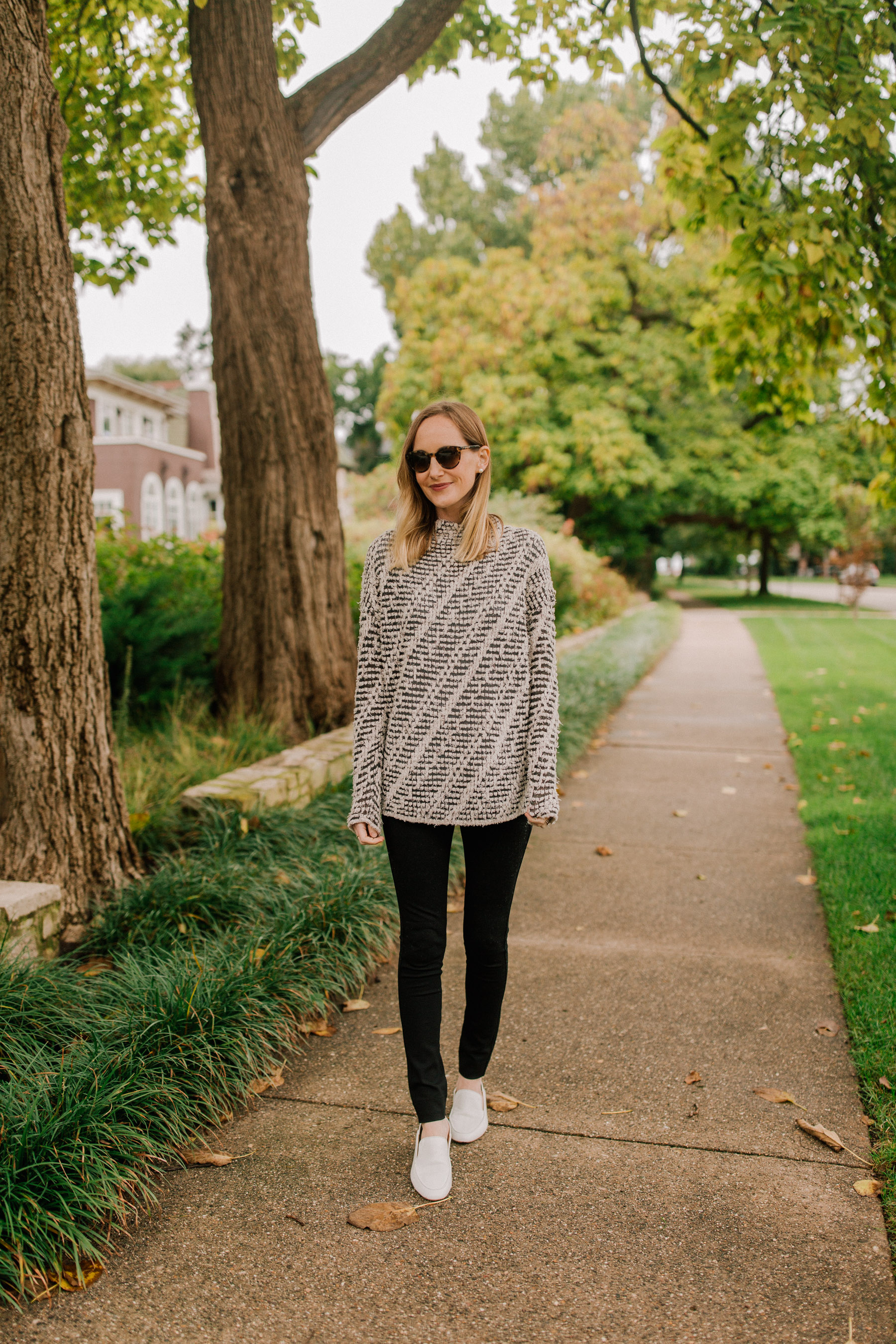 Chunky Knit Sweater, Leggings and Flexible Loafers (They come in lots of colors!) c/o
First of all, thank you so much for the birthday wishes yesterday! You're the best. :)
I'll share some pics of my weekend in the coming days–thank you for everything, Mitch!–but I guess my big news is that I finally went to an ENT specialist for the sinus infections.
Woo! Didn't love visiting the doctor on my birthday, haha, but it felt great to face my fears and finally take the next step toward getting better.
No actual answers yet; I have to go back for x-rays after I return from New York. I'm happy, though. Before I was feeling defeated… and now I'm feeling hopeful. Also, can't tell you how much your messages have helped to ease my fears! I'm astounded by the number of people who've had various forms of sinus surgery, and touched that so many of you reached out to share success stories and little bits of advice. Really, thank you.
But about these pics! :) Since I'd been cooped up in the house for so long, we decided to take a couple of (very short) day trips this past weekend. They were a bit of a struggle for me, but I loved the change of scenery and fresh air, and I'm so glad we went. On this particular day, we just drove up to Evanston and strolled along the lakefront and the cute little neighborhoods.
NIC + ZOE (carried at Nordstrom!) recently sent me the comfiest, coziest fall outfit… and it was great for the trip. I'm obsessed with the chunky knit sweater. These are the kind of sweaters every Chicago girl needs to survive fall and winter, am I right?! I went up one size for a slightly oversized look, and I think it looks perfect!
And the loafers.
If you've been reading here for a while, you probably know that I pride myself on my shoe collection. Shoes that aren't gloriously comfy rarely make it more than a month or two in my closet. Who has time for pain?! These loafers, though, will be with me for the long haul. They're incredibly flexible and conform to your feet… and you can step down on their backs and turn them into mules. (Flexible backs always provide for extreme comfort!) Definite winners.
Have a great day, Friends! See you back here tomorrow. :)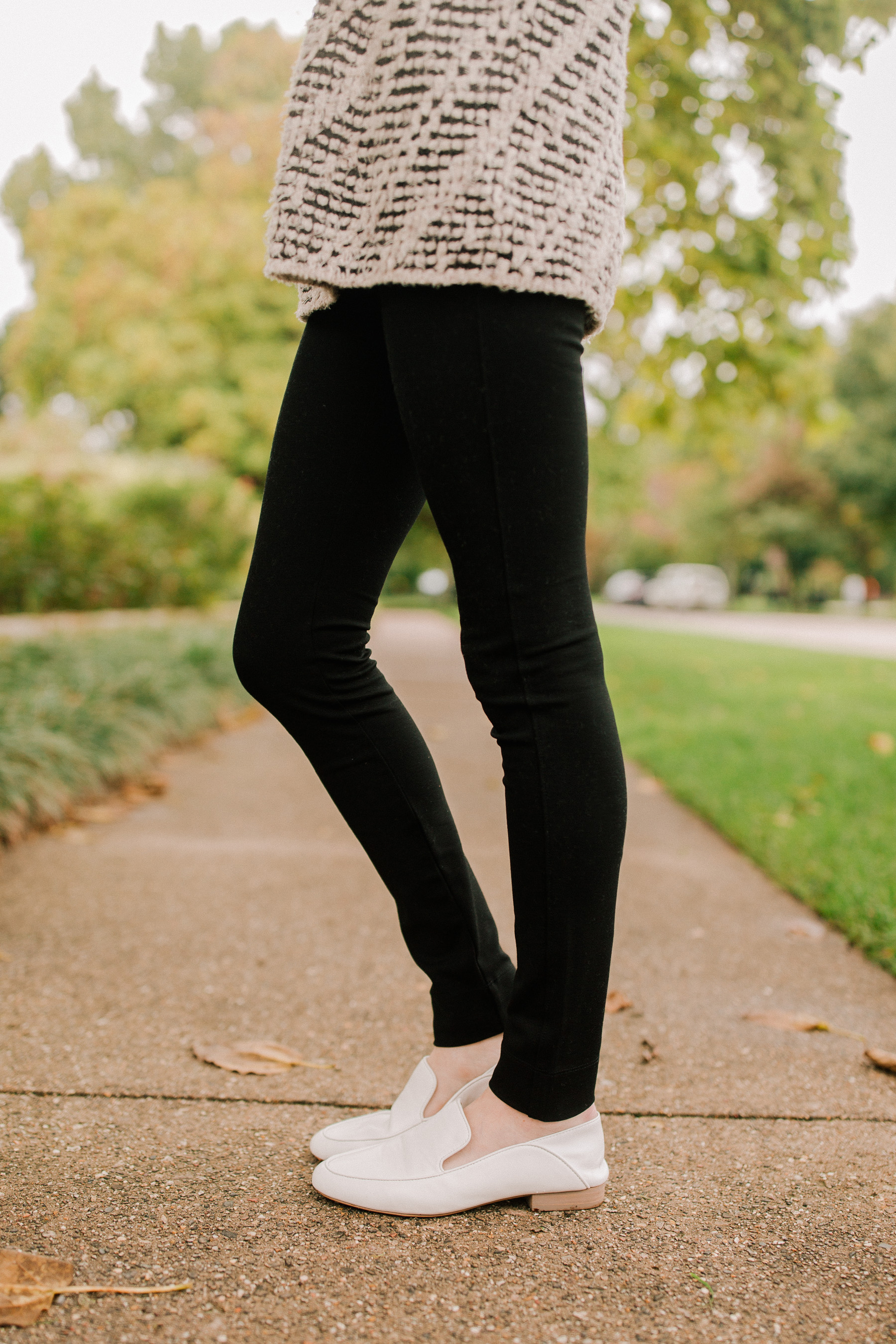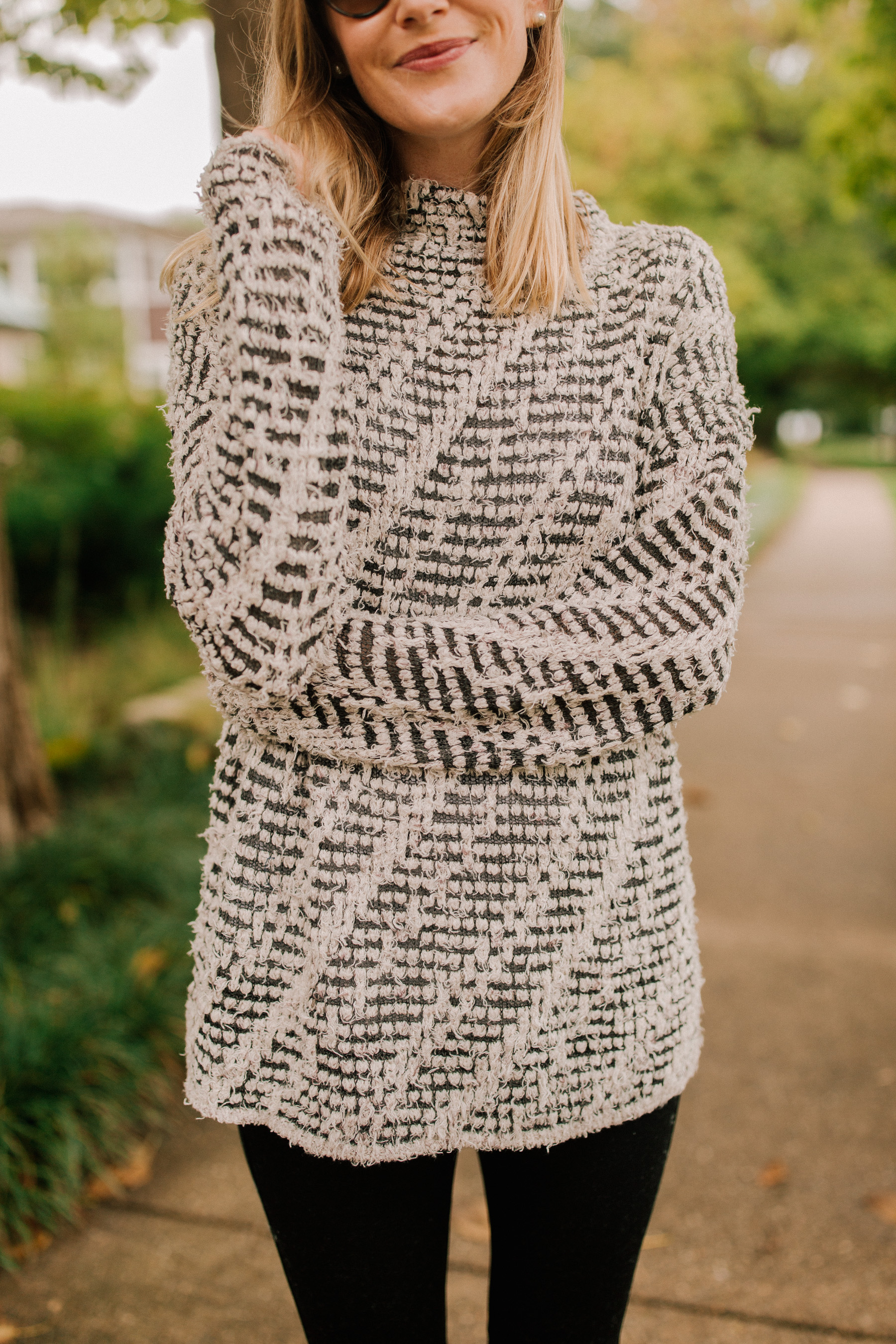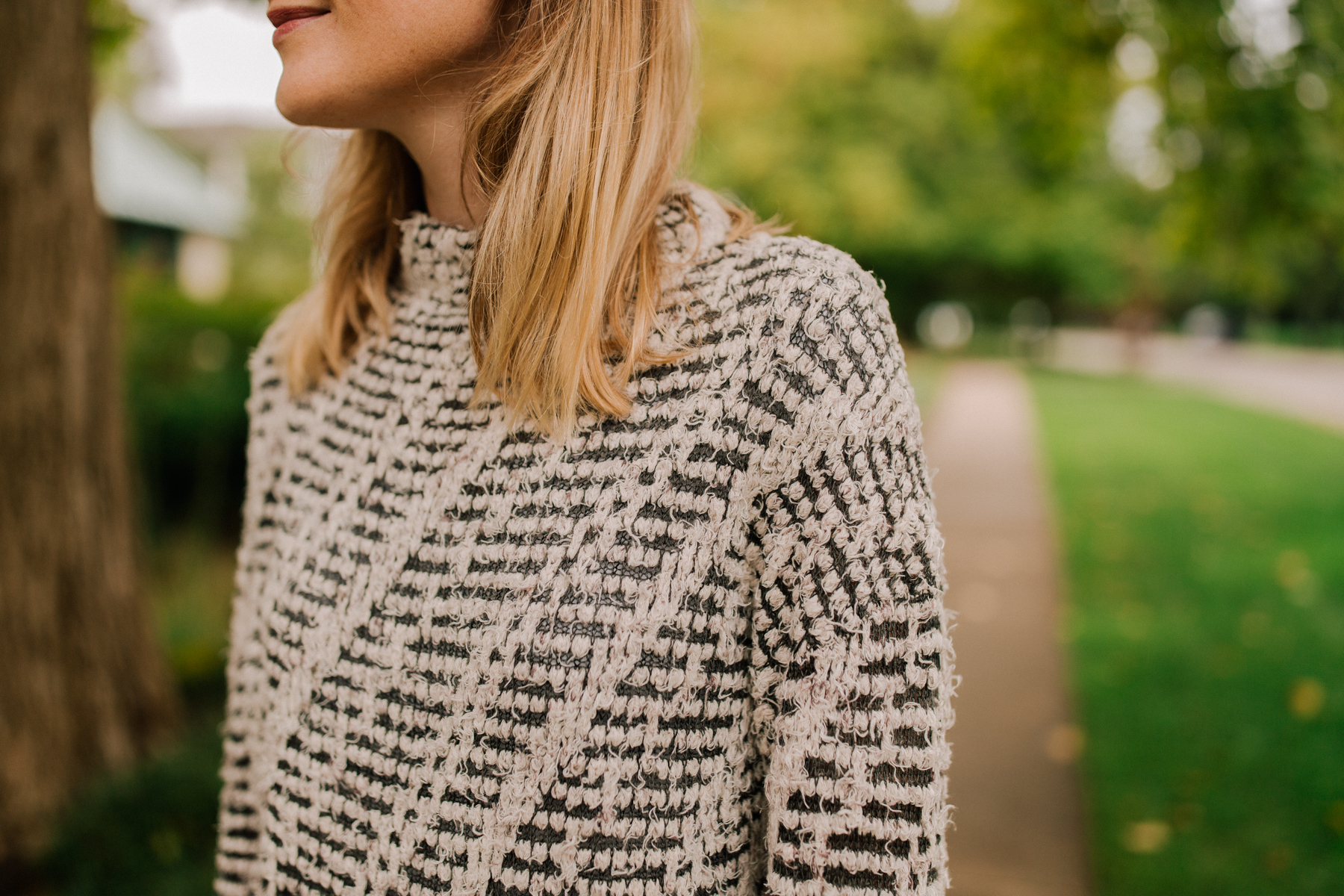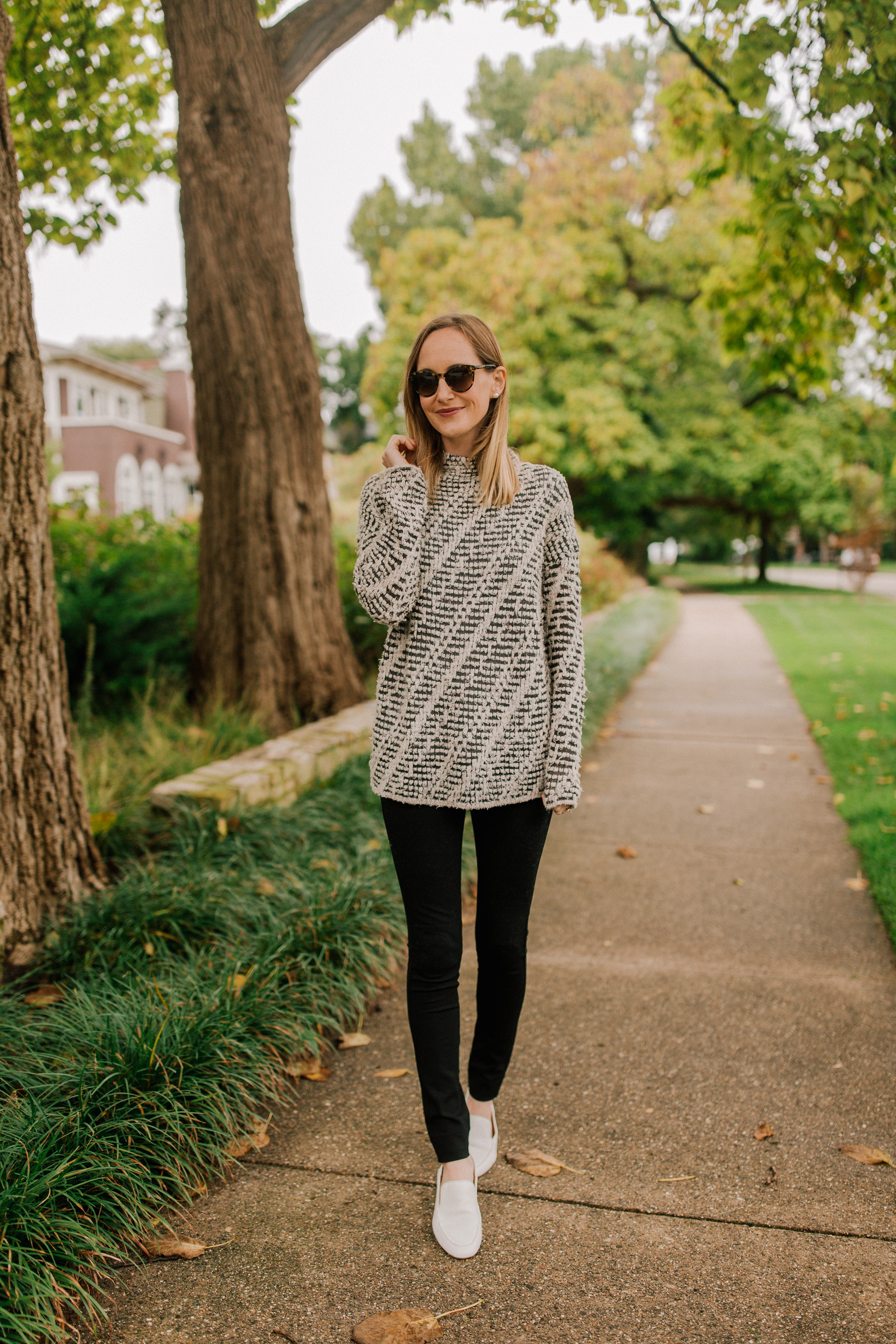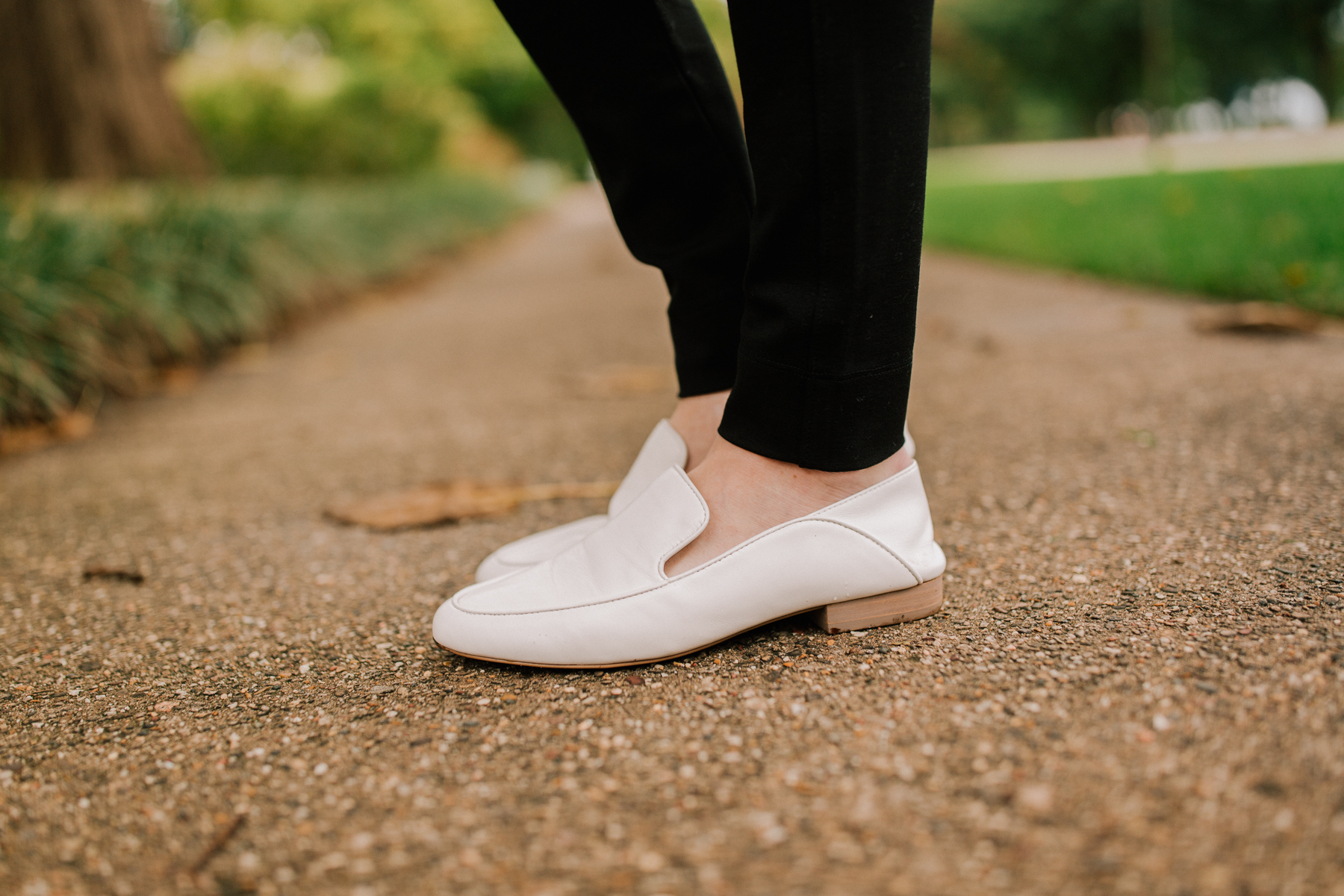 Shop the post:
Chunky Knit Sweater, Leggings and Flexible Loafers (They come in lots of colors!) c/o