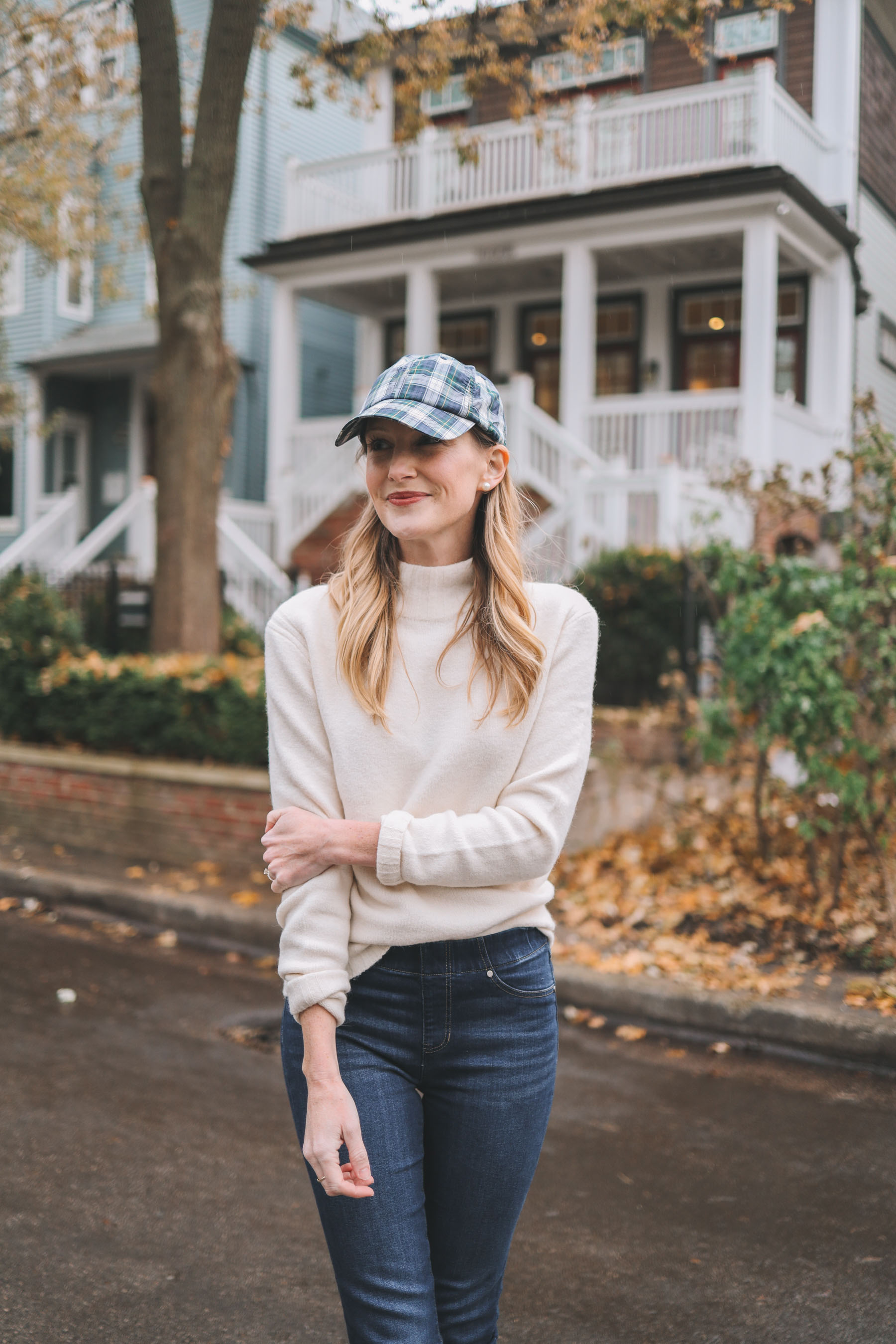 Update: The big J.Crew sale is still on–at least the "sale on sale" part is!–so wanted to highlight a few awesome products you can get for a steal on this snowy Thursday morning. :) Right now, outerwear is up to 50 percent off, cashmere is up to 50 percent off, and you can take an extra 60 percent off the sale section—which makes for some hard-to-believe prices.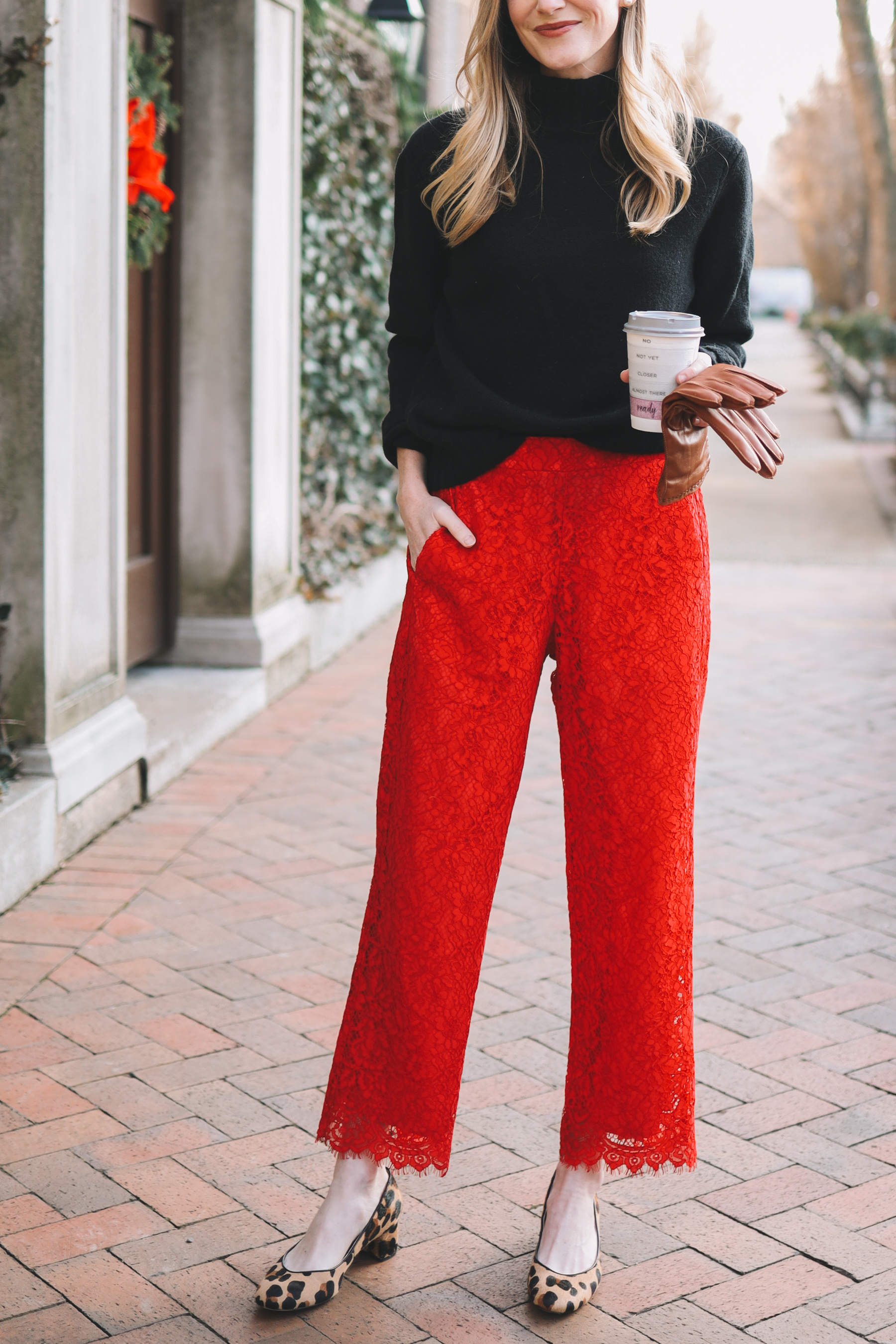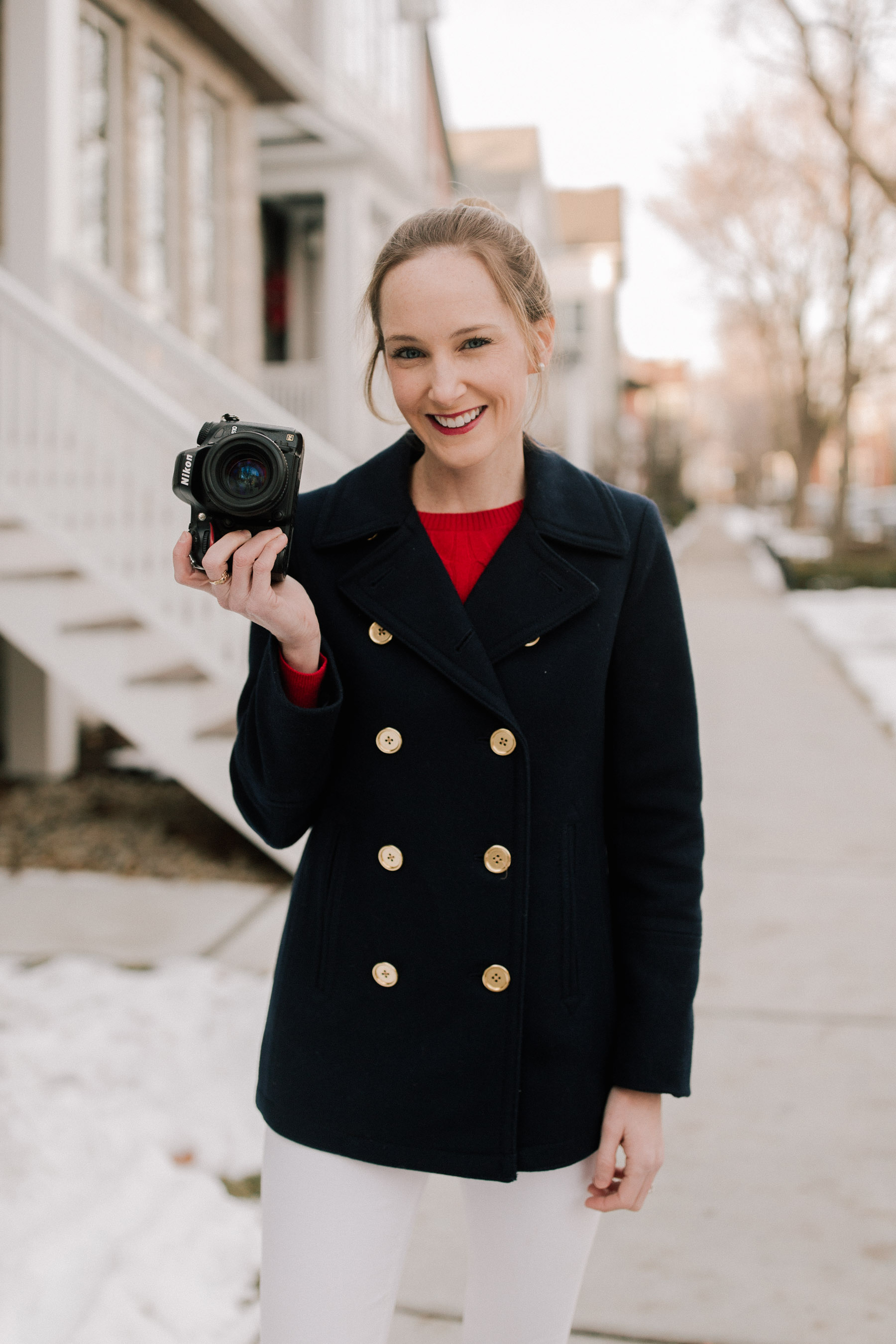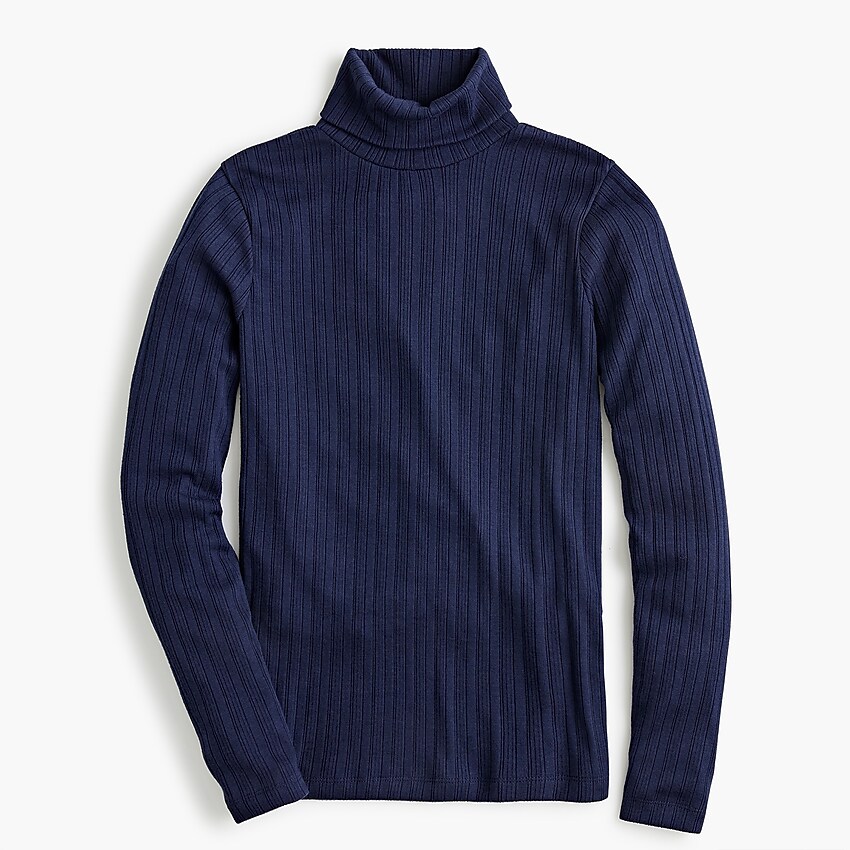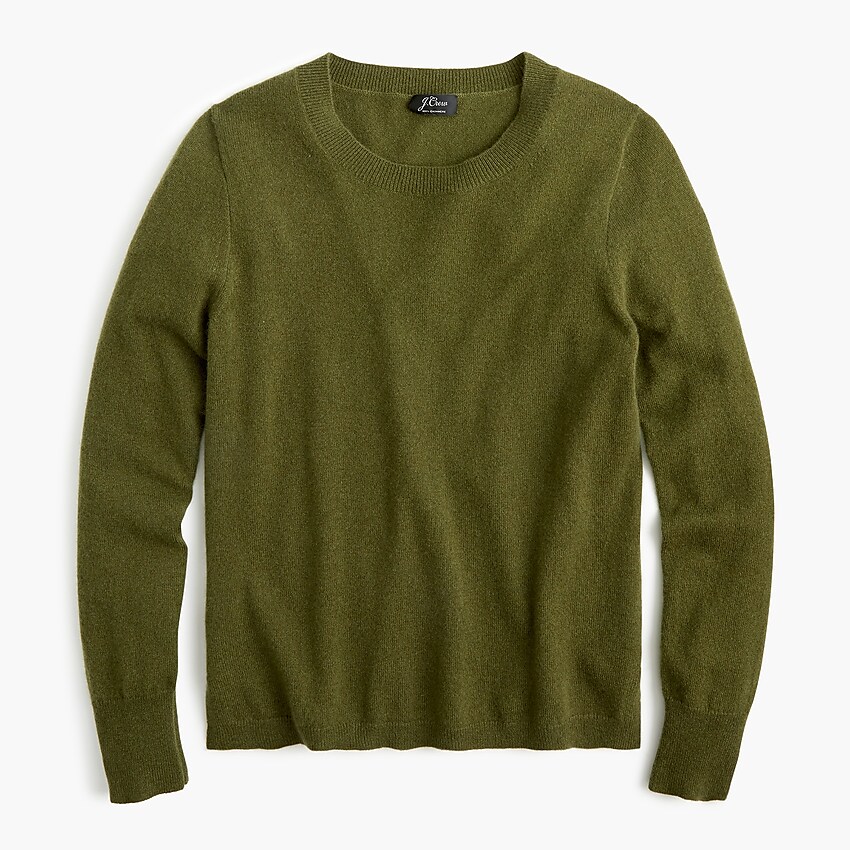 Cashmere Long-Sleeved Sweater: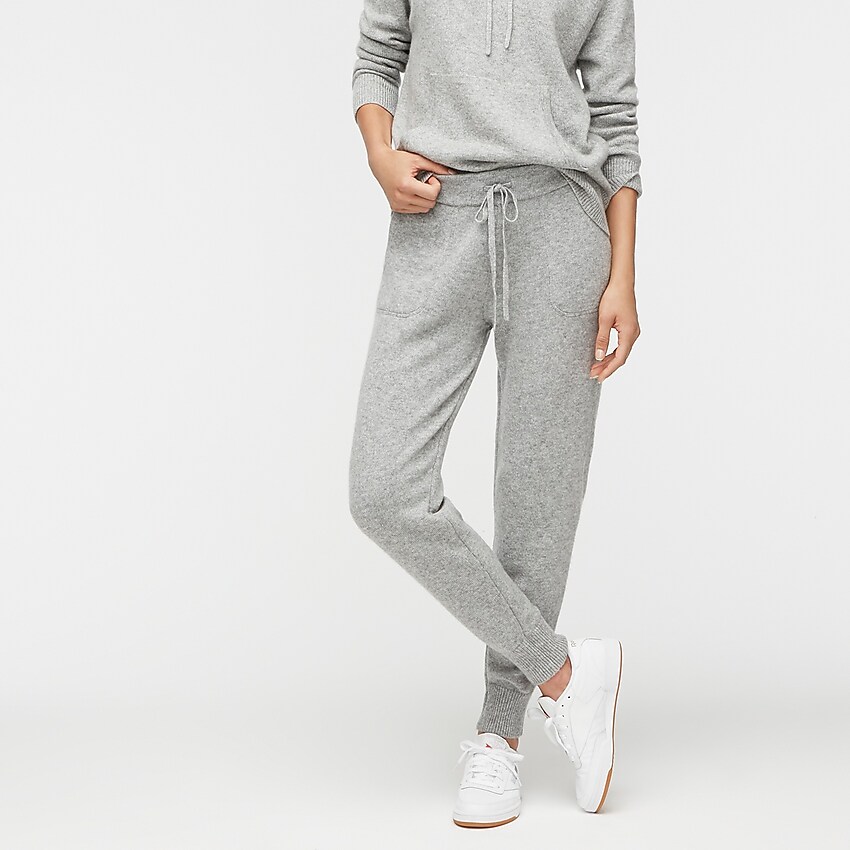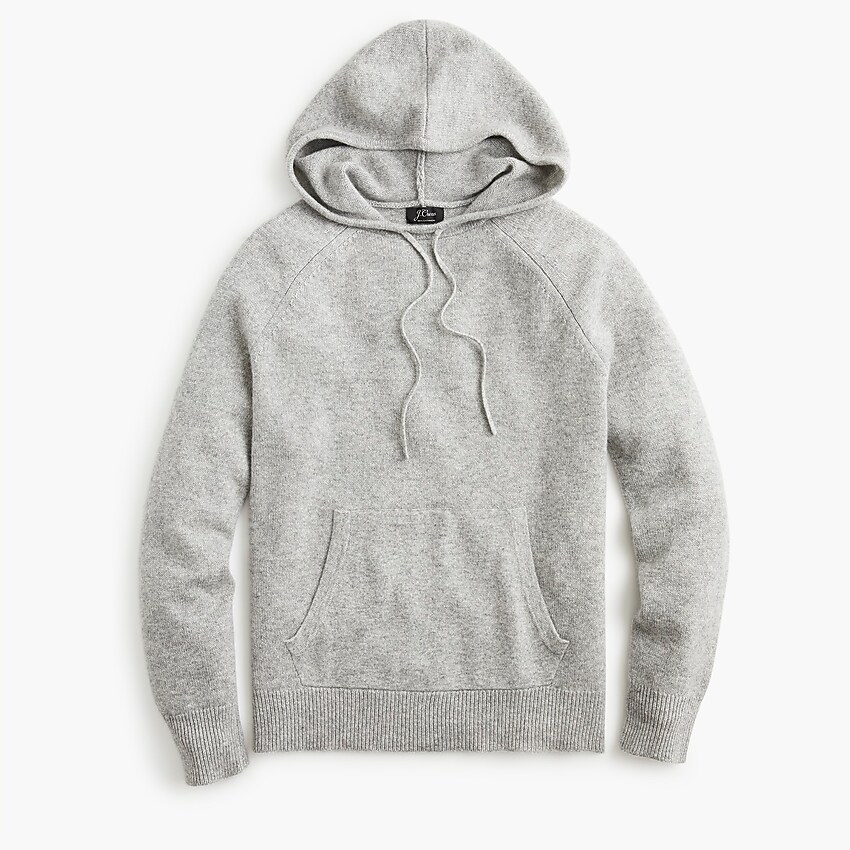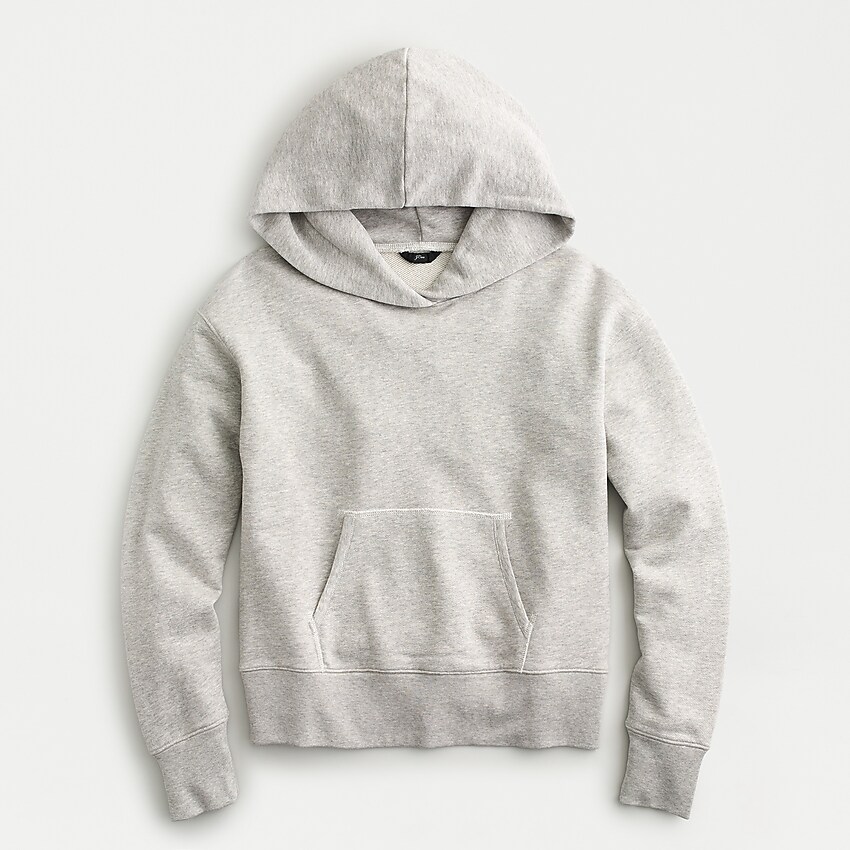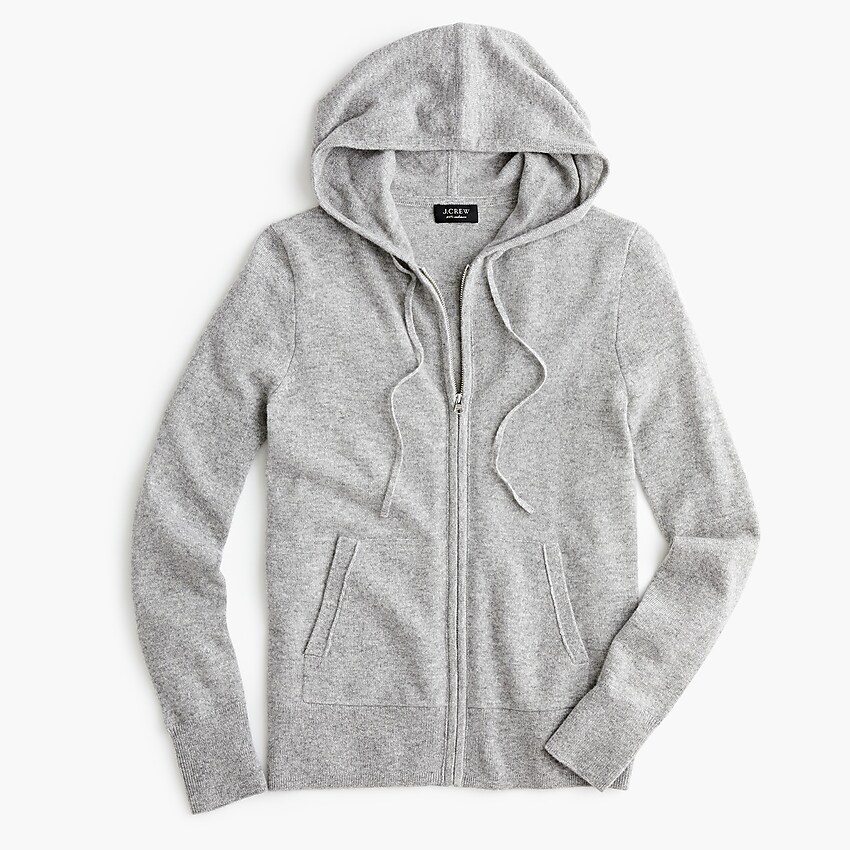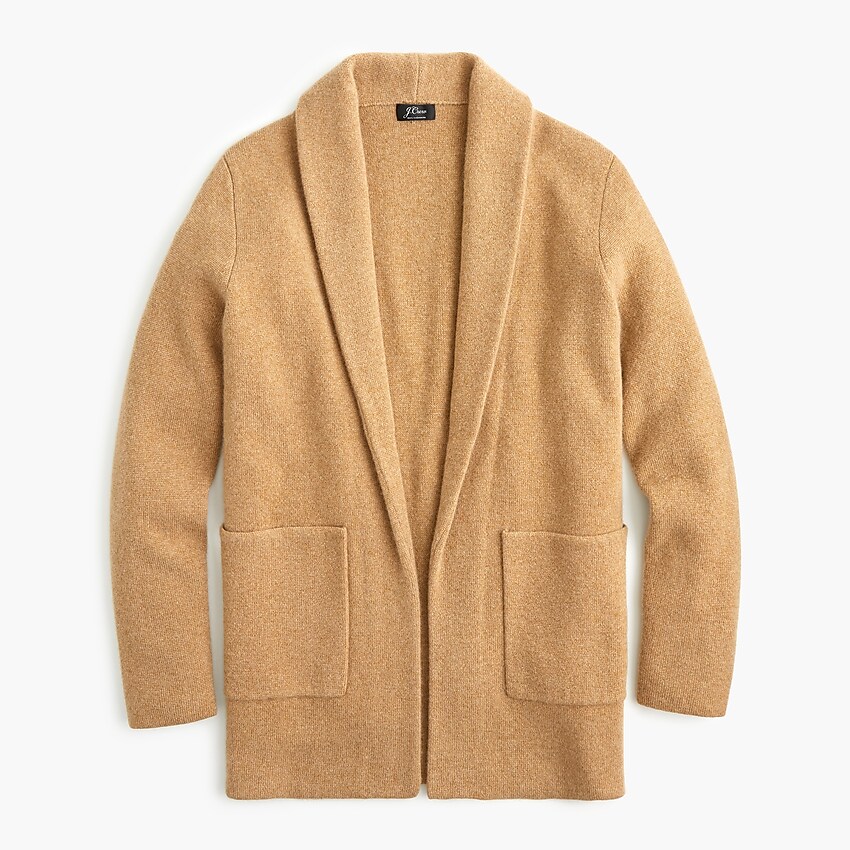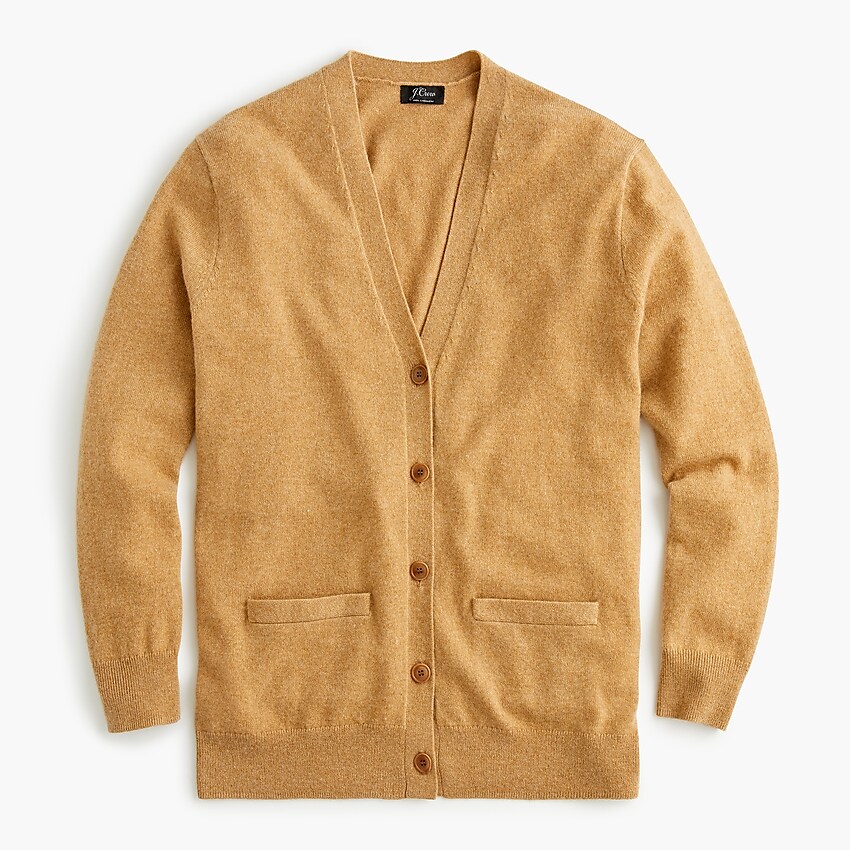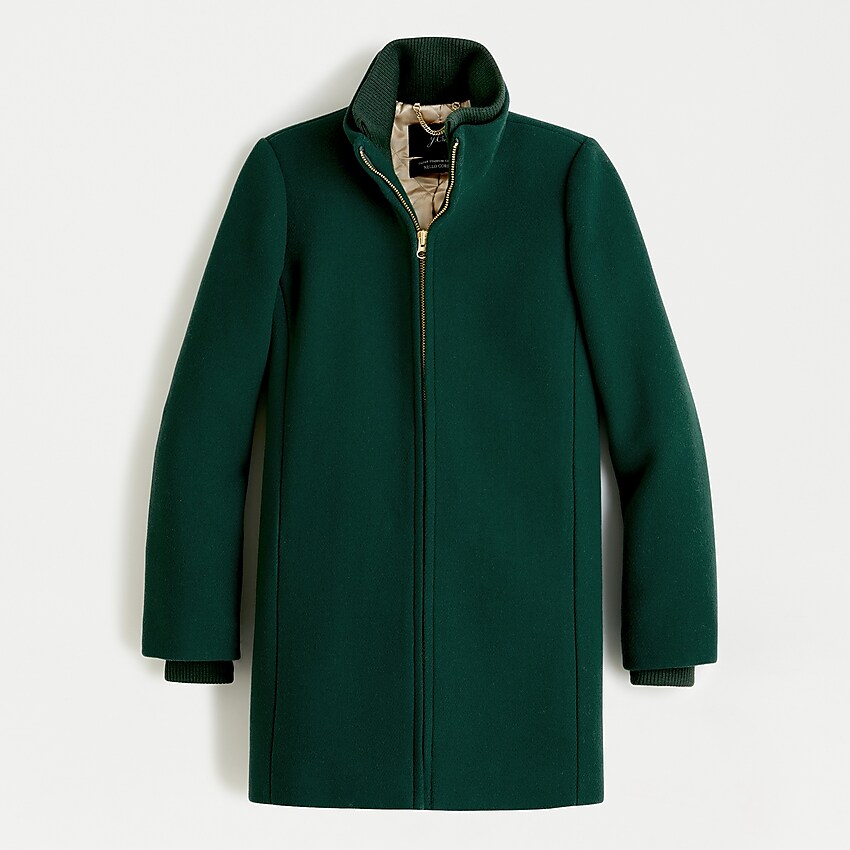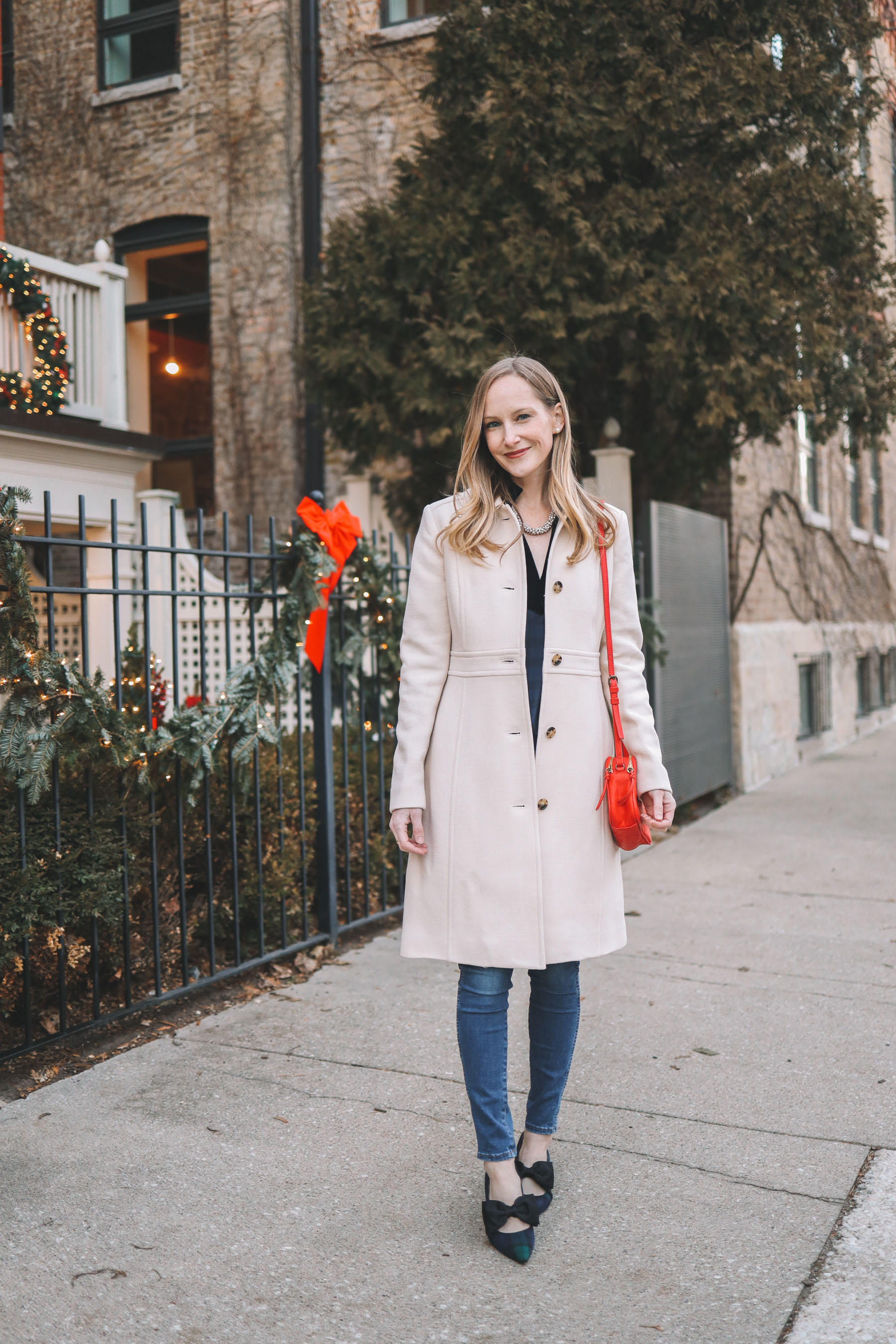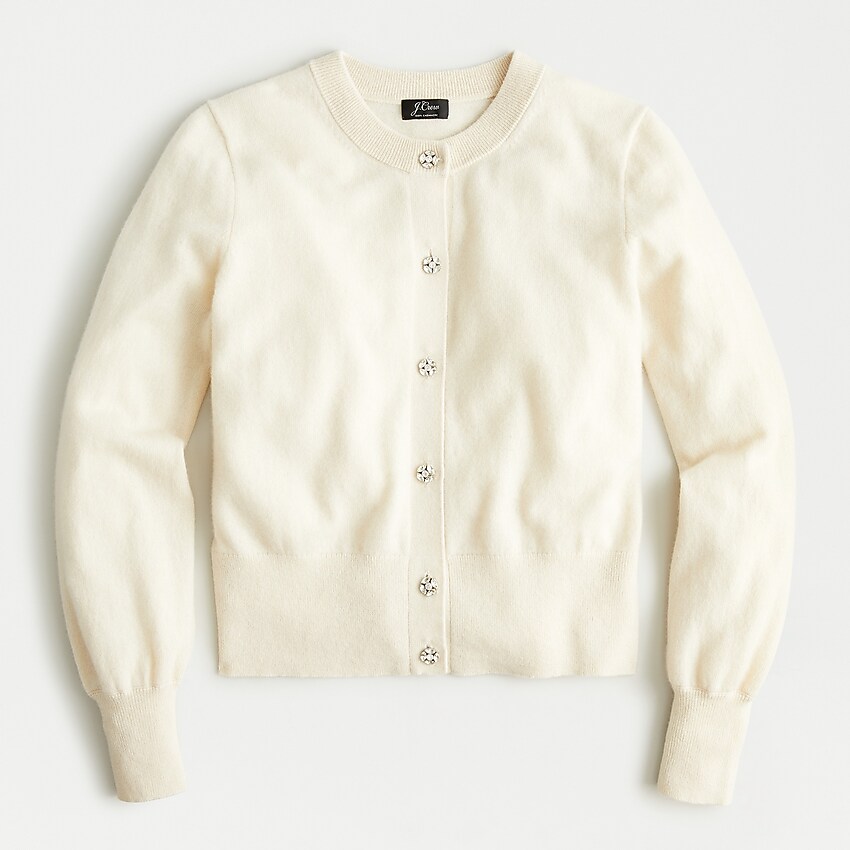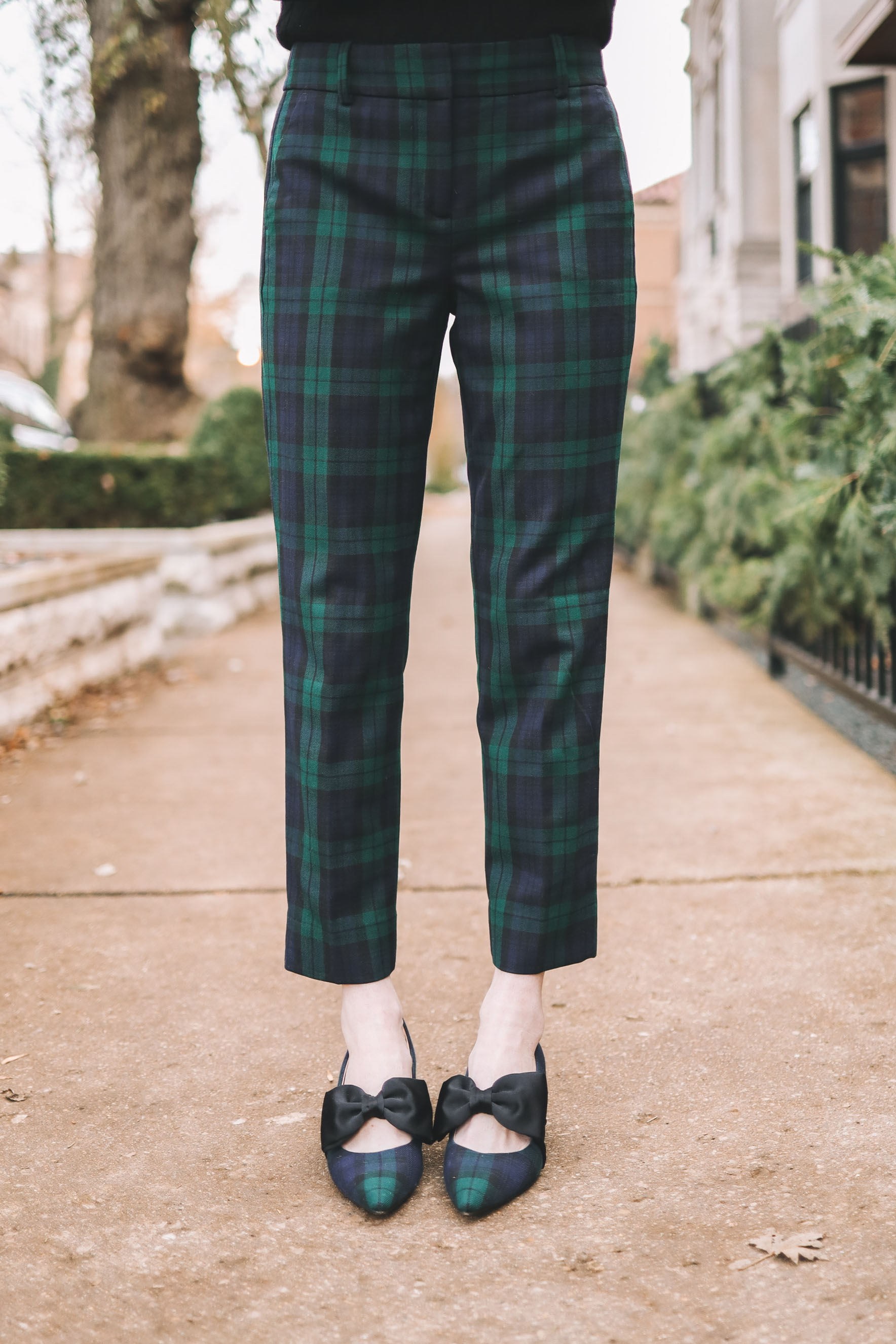 High-Rise Tartan Pants and Laney Pants: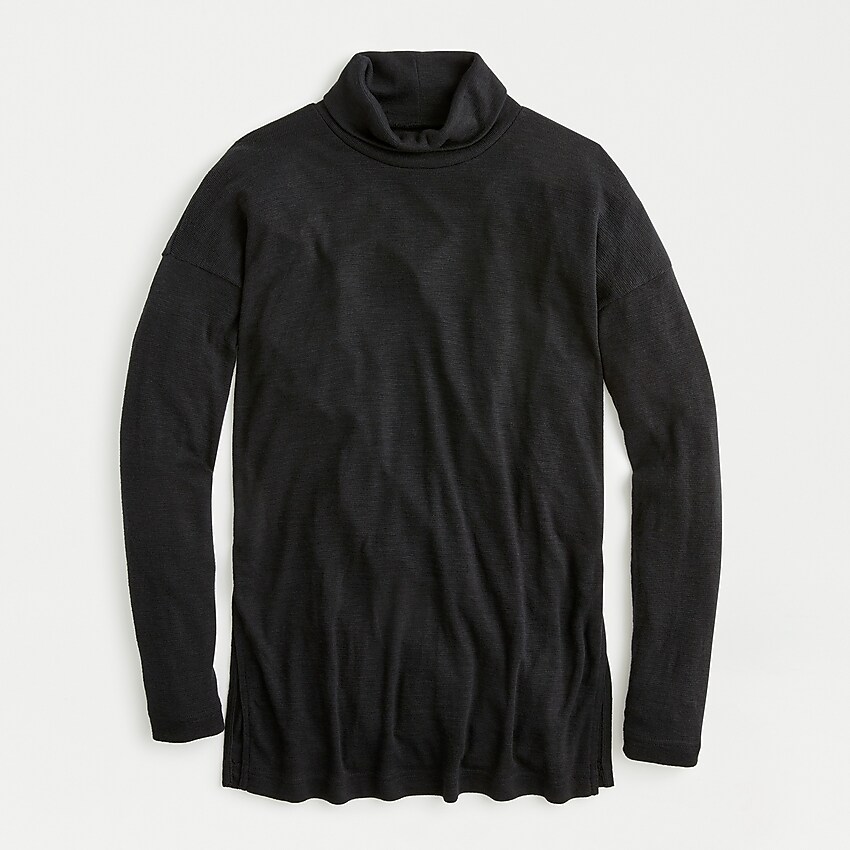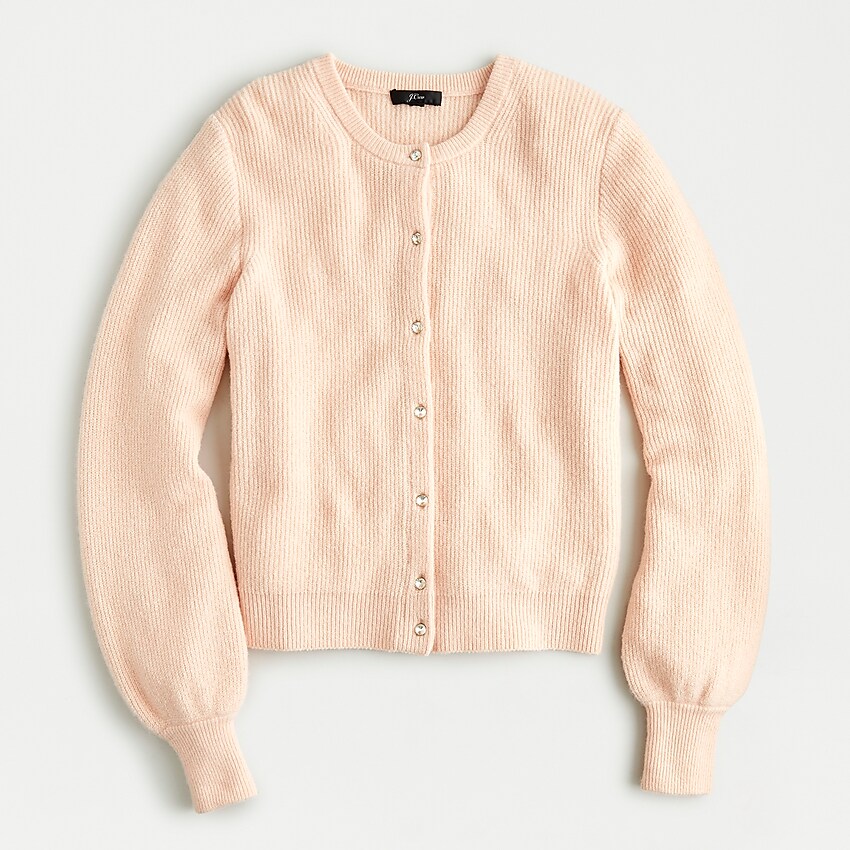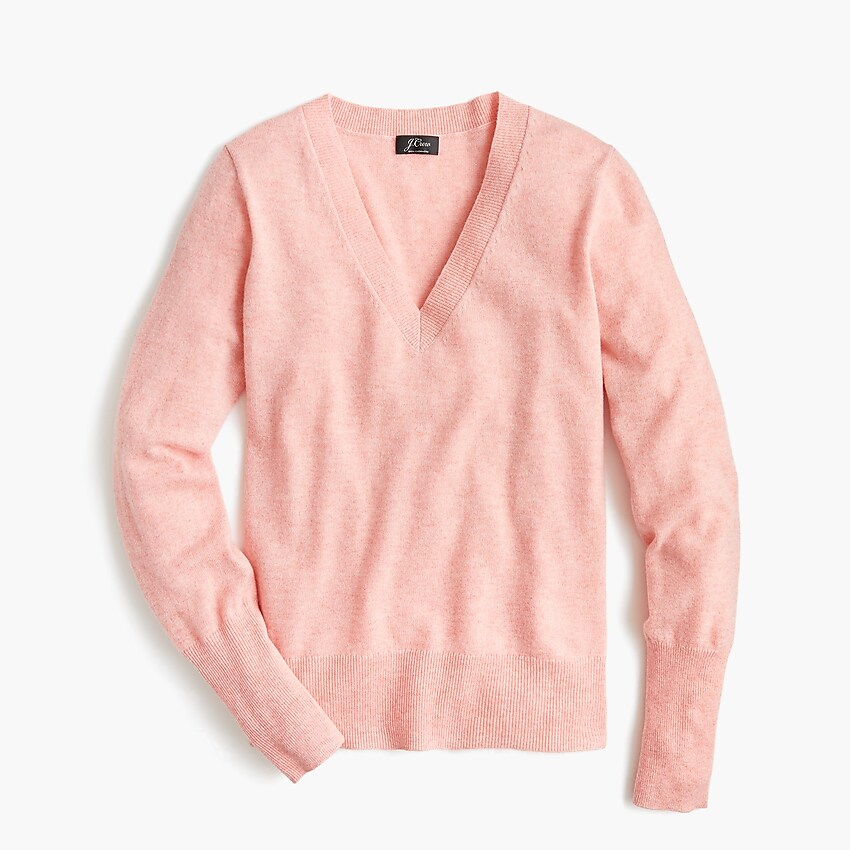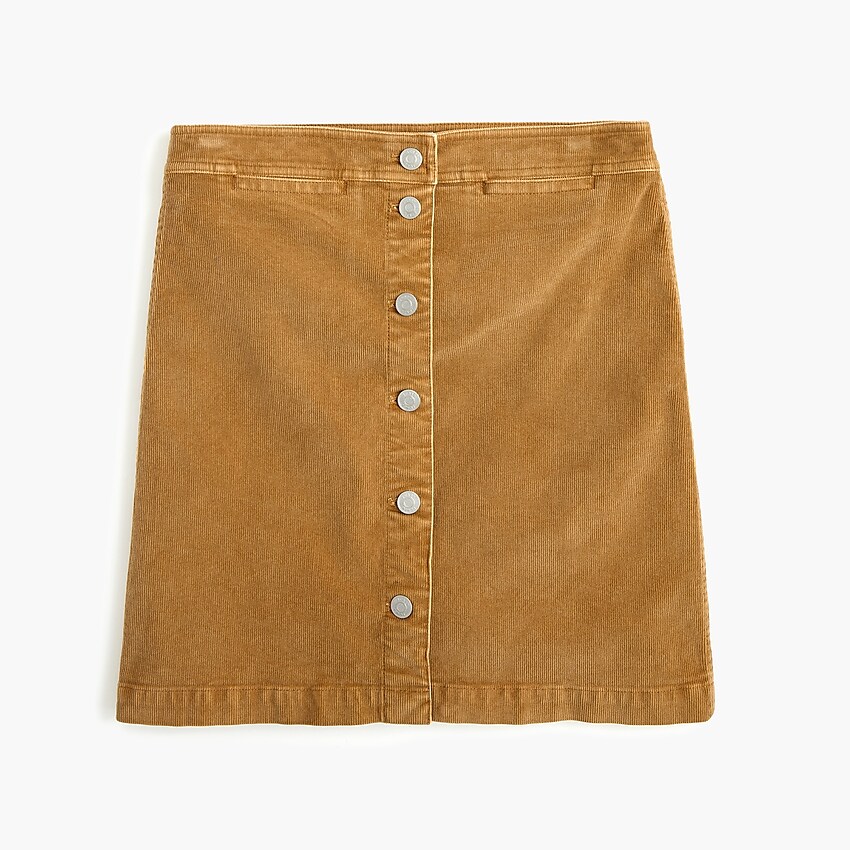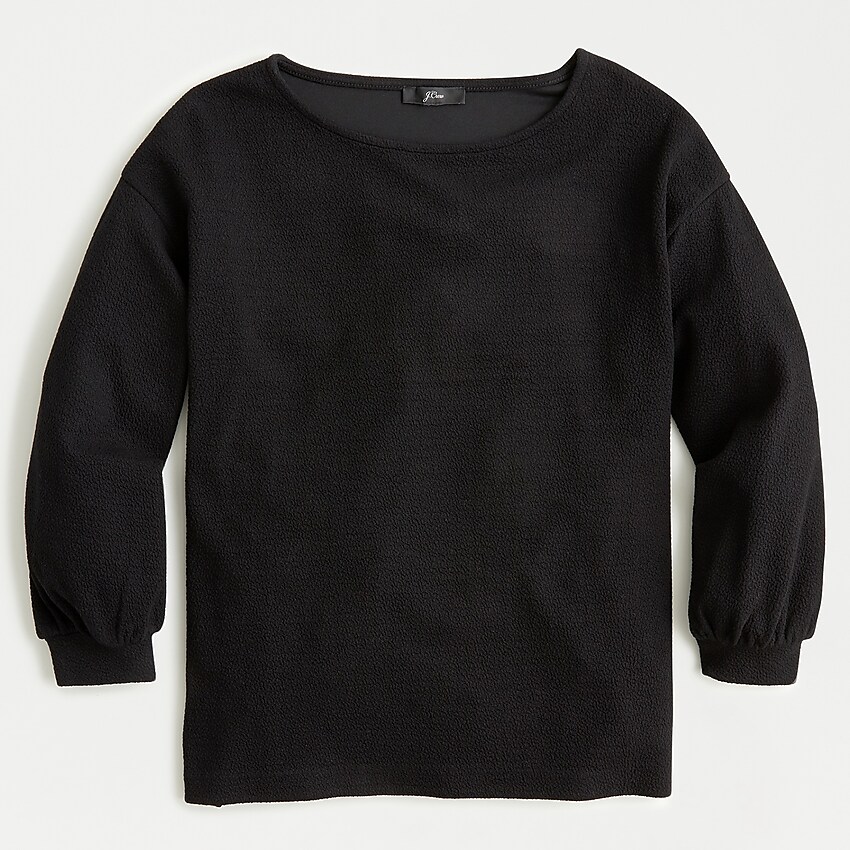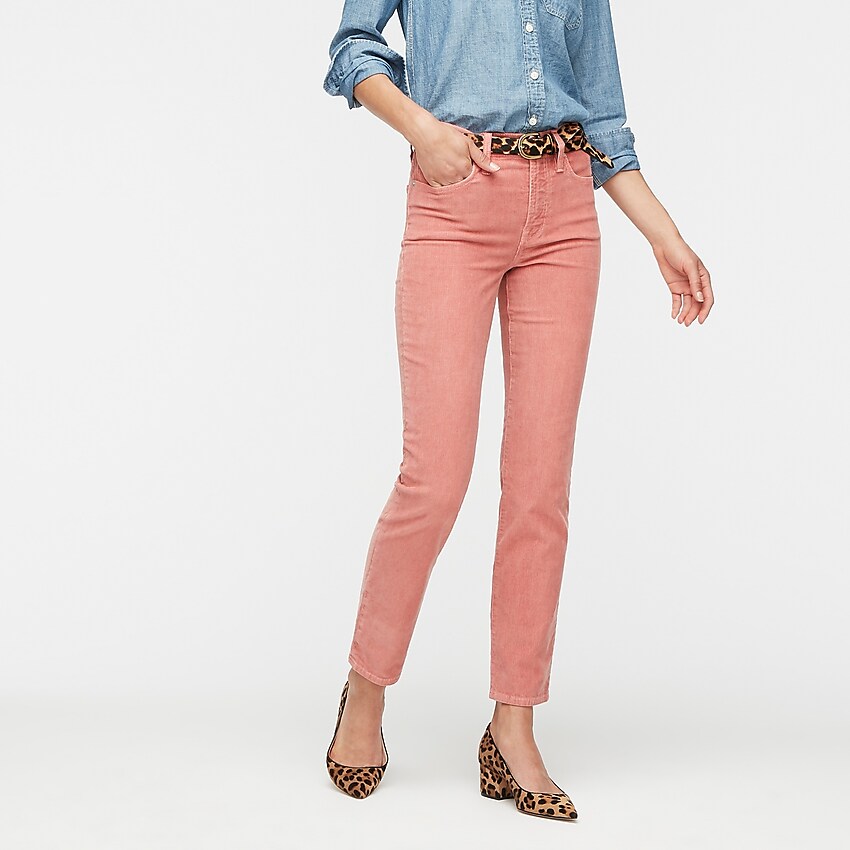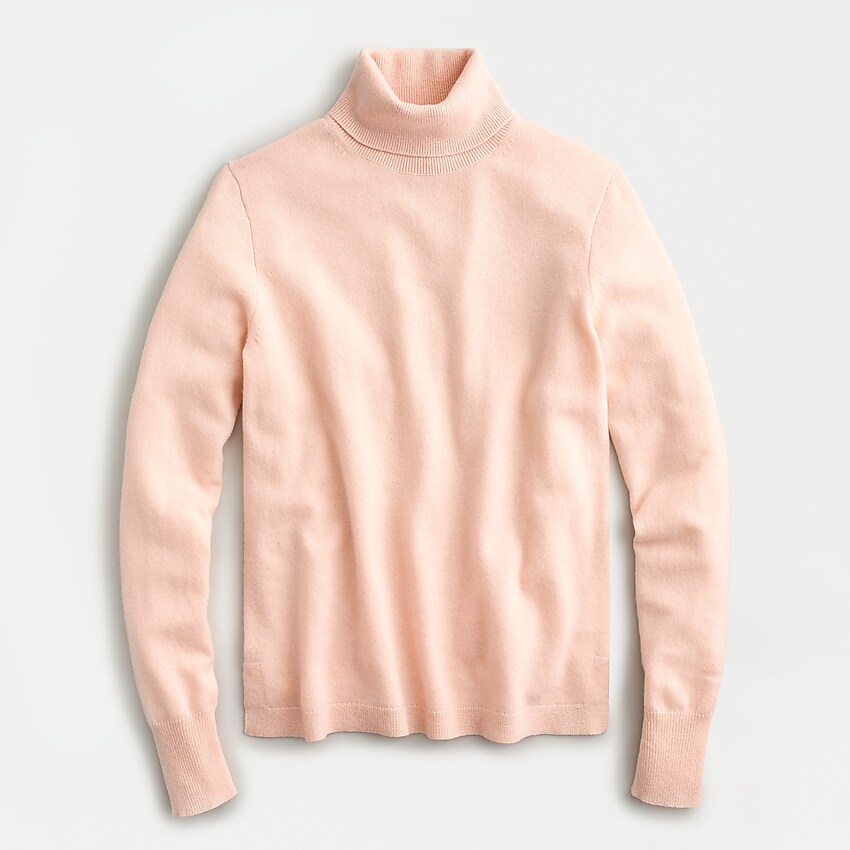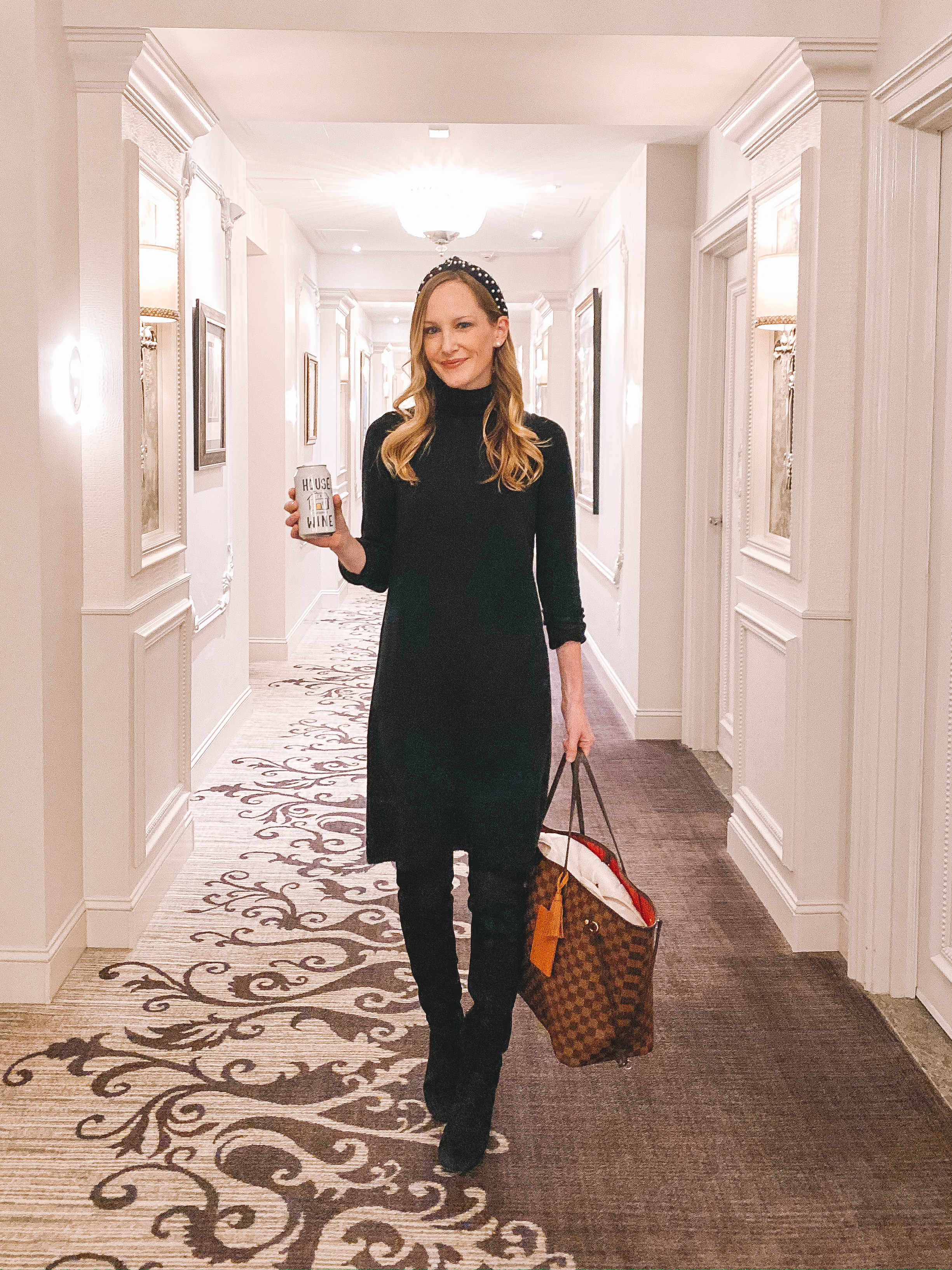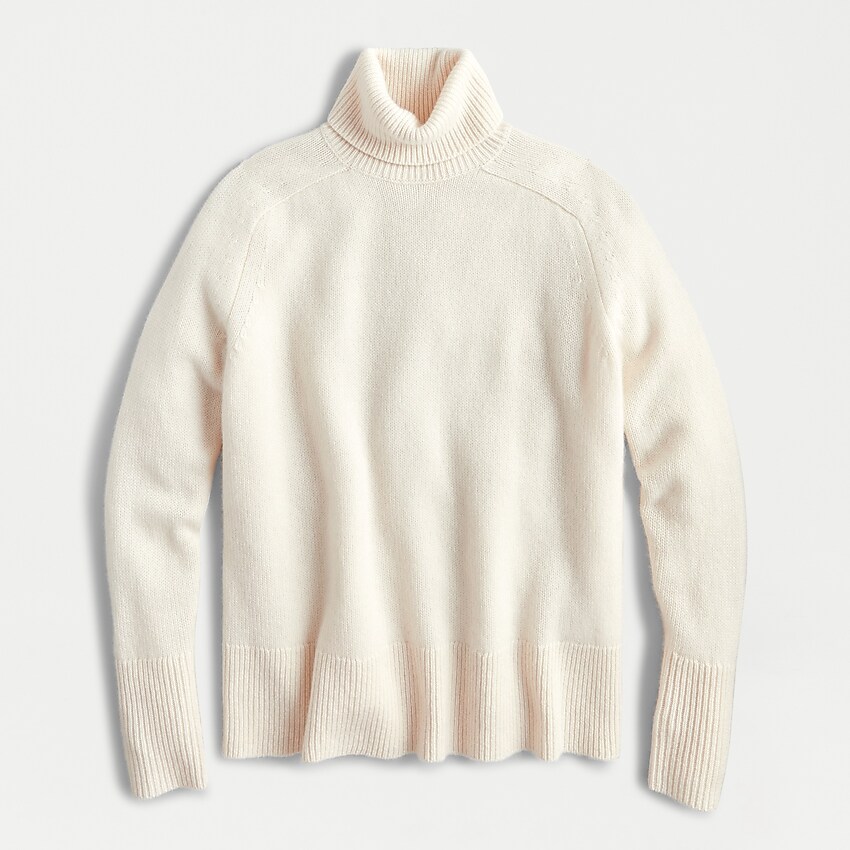 Boyfriend Cashmere Turtleneck Sweater: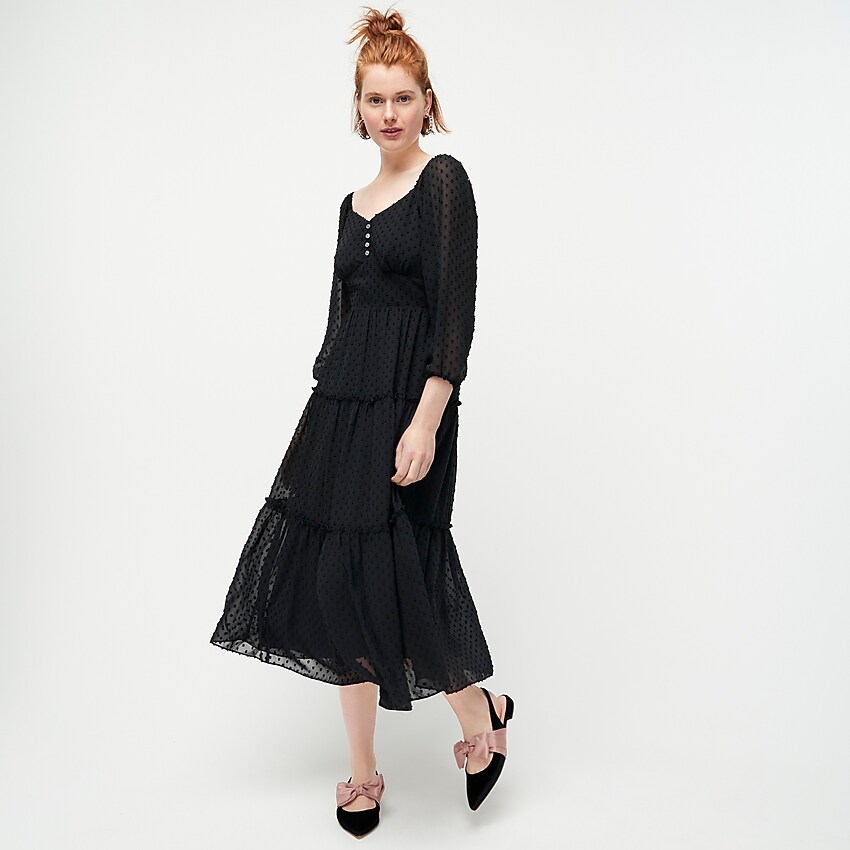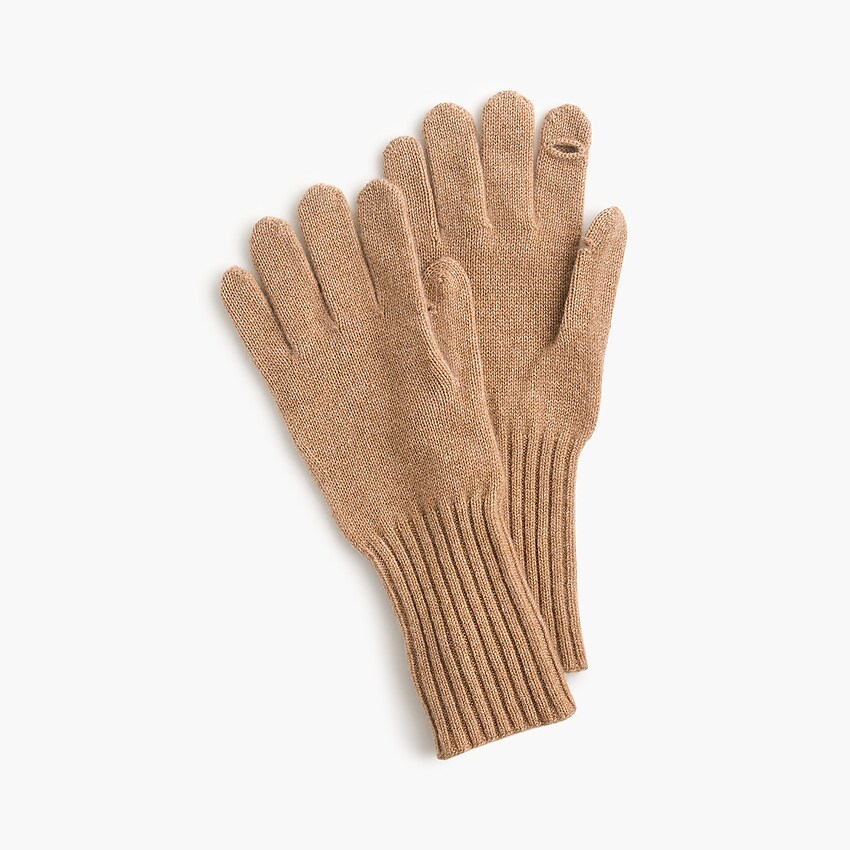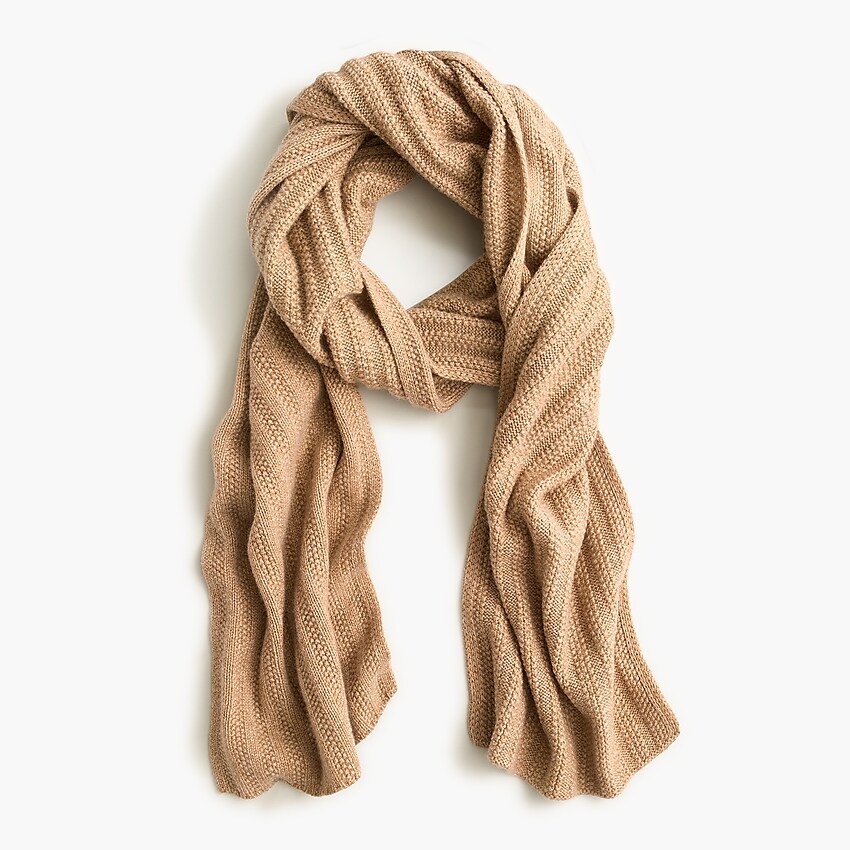 Hey, Friends! Hope everyone is having a great long weekend. There are a ton of great sales going on right now, so I thought I'd highlight a few. I'll come back on throughout the day to update it, but here's a good start: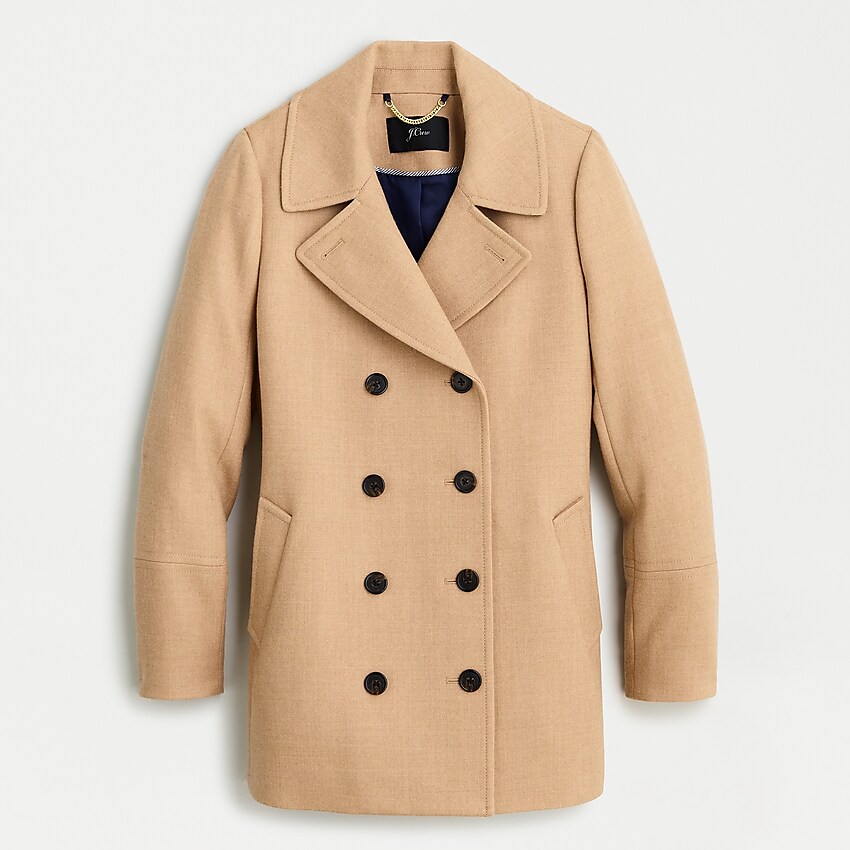 Wool Peacoat: 60 percent off with code "LONGWKND."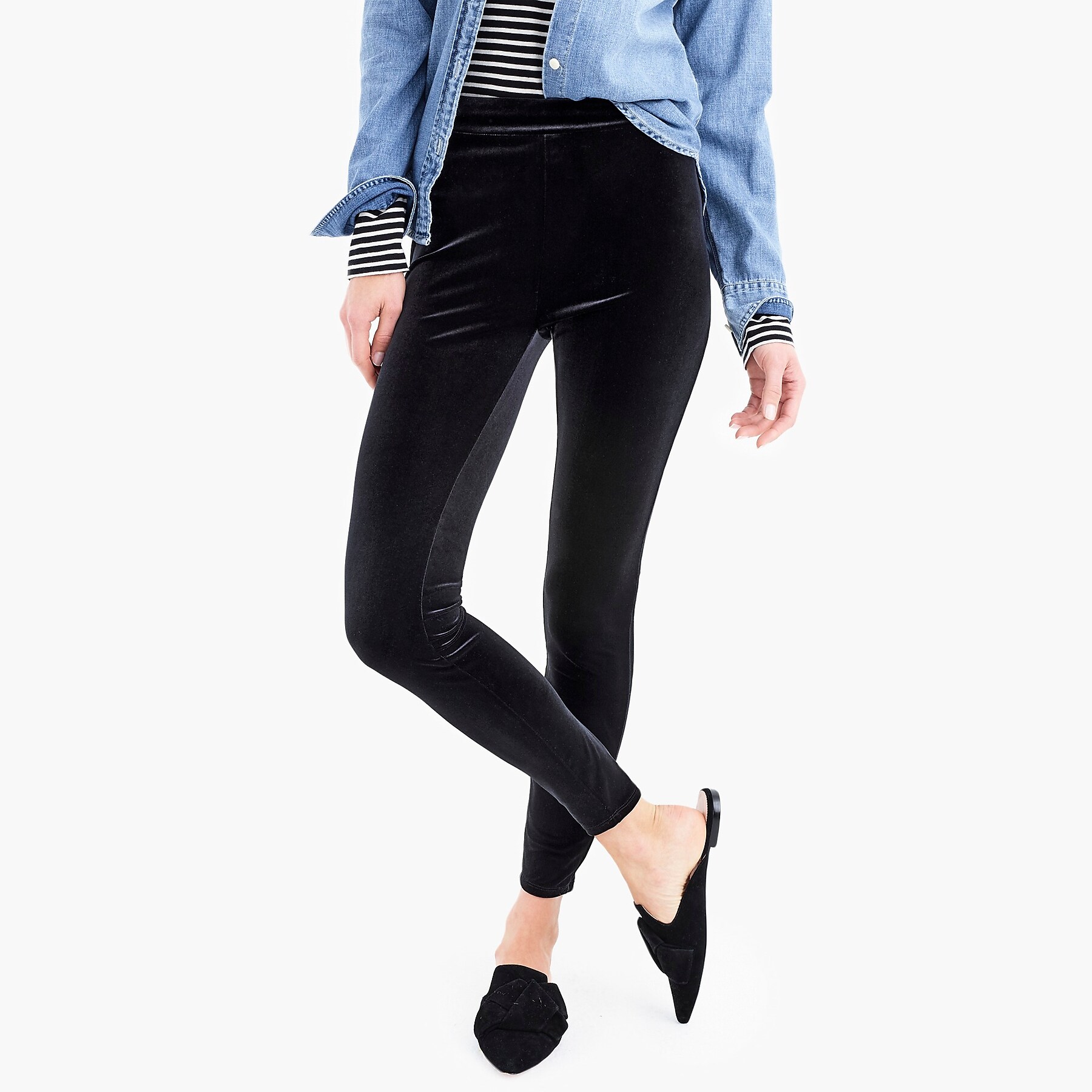 Velvet Leggings: Only $20! Insanity.
Use code "LONGWKND" to take 30 percent off nearly everything, an extra 50 percent off sale styles, and an extra 60 percent off clearance. The prices are insane!


Cable-Knit Cashmere Sweater: This is my most-worn cashmere sweater, and the BEST part is that you can throw it in the machine in a mesh bag and wash it on "delicate." (Lay out to dry.) That alone makes it the best cashmere sweater I own, but apart from that, it's incredibly warm, soft and flattering. I have it in camel and in black. :)
Crinkly Black Top, Crinkly Floral Top and Floral V-Neck Top in No-Wrinkle Fabric: These are in my cart! I'm always looking for easy-to-wear tops that don't wrinkle (mostly for travel but also for date nights and events), and these are beautiful.
Wool Peacoat and Long Topcoat: Some AMAZING deals on peacoats and topcoats! I can't get over how lovely and classic the peacoat is. Not sure why J.Crew isn't promoting it more, but it's such a nice return to the classics. Hope they continue releasing throwback products like this one!
Cocoon Coat, Chateau Parka and Lodge Coat: These are J.Crew's most popular winter coats! Each one is incredibly warm. I always say this, but J.Crew's Stadium Cloth Wool is the only reason I'm able to wear wool coats. It's such a game-changer.
Ruffle-Front Cable-Knit Turtleneck: I think this would be really cute for Valentine's Day!
Leopard Skirt: LOVING this skirt. Would wear it with black tights and black booties.
Velvet Leggings: This is like the 75th time I've featured these, but the price is out of this world! ($20!) They hold up exceptionally well, too. Great for wearing with longer sweaters and tops.
Turtleneck Dress in Supersoft Yarn: I have this and wear it ALL the time. It's incredibly soft, and perfect for when you want to get dressed up but you don't want to be freezing all night. Huge fan.
Puff Sleeve Soft Top: I have this in a few colors and it's always on rotation! Looks awesome tucked into high-rise jeans.
Drapey Popover Top: Another top I own and love because it comes out of the washing machine looking great. It's on the larger side.
Rollneck Sweater: This is one of J.Crew's classic sweaters, so it's fun to see it included in the sale! I own it in pink. It's way softer than it looks!
Pull-On Lace Pants: WHOA. Only $40?! So good. I have them in red and wore them constantly throughout the holidays. They also come in gold.
Soft Turtleneck Tunic in Black: Doesn't this look cozy? The reviews are fantastic, too.
Pocket Sweatshirt: I have a similar one from something like 10 years ago and it's still a favorite!
Puff Sleeve Cardigan in Supersoft Yarn: I'm always a little late to the game when it comes to trends, but I'm recently jumped on the "cardigans as tops" wagon, and I'm not getting off. This is the one I chose! I'm in love with J.Crew's Supersoft Yarn line, and I can't believe that this cardigan is around $32 today! Such a great deal.
Fuzzy REEDS Cardigan: In my cart. IT'S PERFECT.
Ribbed Turtleneck: I have this in yellow. It's a fall staple for me!
Mockneck Sweater in Supersoft Yarn: I have this color-blocked one, too. It's also on sale!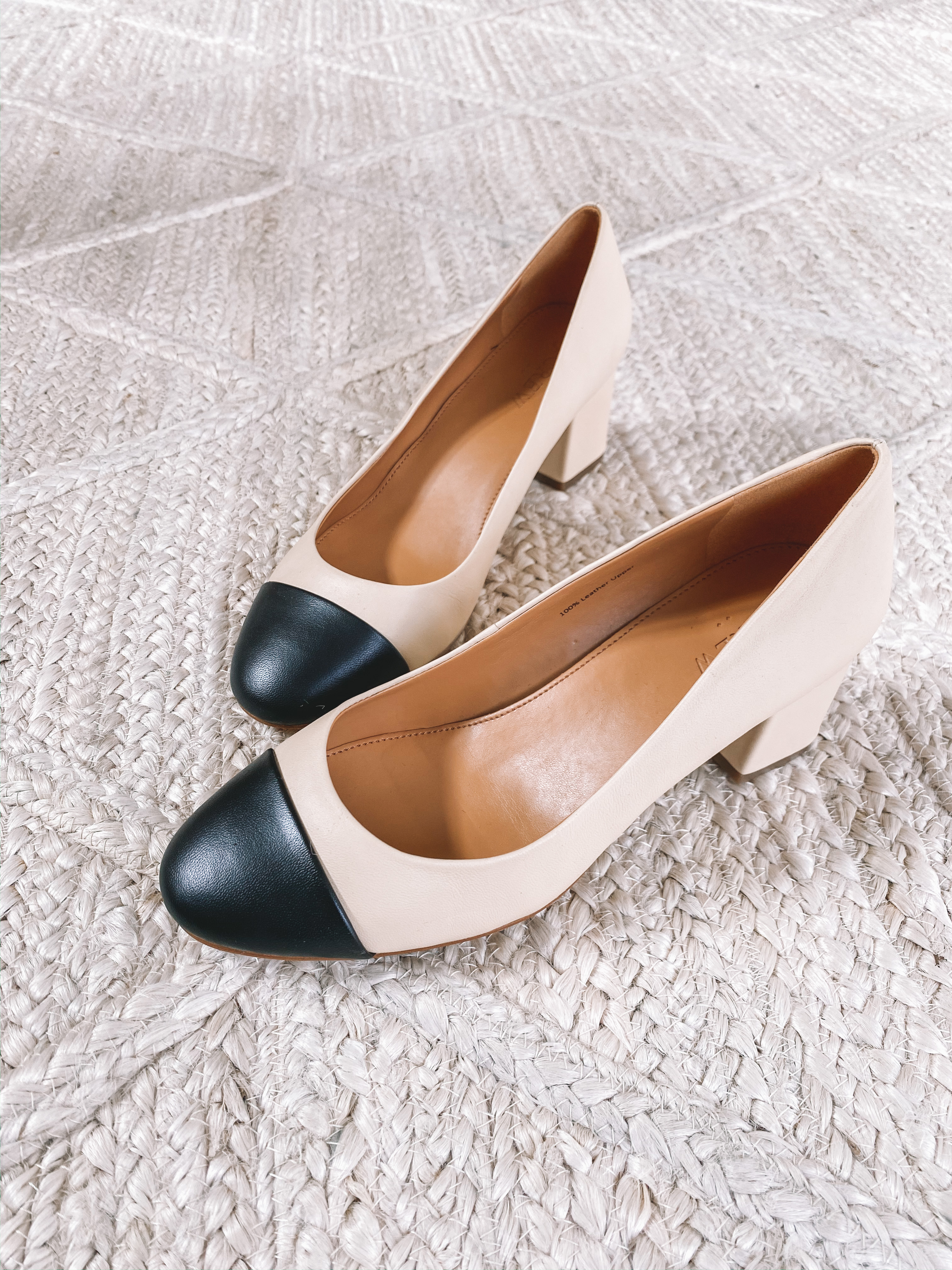 Chanel lookalikes: Only $47!
Use code "WKND" to take 40-60 percent off everything, and an extra $60 off clearance. J.Crew Rewards members get free shipping on all orders, and everyone else gets free shipping when they spend $50! (Use code "YESREALLY.")

Village coat: This looks very much like the Lodge Coat, yet it's a fraction of the cost. Keep in mind that it's not as warm as the Lodge, but it looks gorgeous and you'll still get by just fine in the winter!
Chanel Lookalikes: These are some of my most-worn pumps. Aren't they stunning?! So classy… and they go with all my classic looks. I often throw them in my tote when I'm out and about just in case. ;)
Soft Long-Sleeved T-Shirt: SO. SOFT. It's a definite. It looks great tucked into jeans, pants and skirts, too.
Drapey Ribbed V-Neck Top: This top is only $10. Unreal! Soft and very flowy +flattering. I'd order your regular size.
Soft White Skinny Jeans: I don't have any white jeans that fit, so I'm on the hunt since we leave for Florida on the 1st. These are supposed to be very soft!
Velvet Leggings: THEY'RE ONLY $10! I mean…
Pull-On Leopard Skirt: YES. It's in my cart. I plan on wearing it with black tights (perhaps even leggings), black booties and a black chunky sweater.
High-Rise Cozy Jeans: Great reviews for this pair of jeans, too.
Crepe Blouse: Love it in black! Would be great for work.
Soft Jogger Sweatpants: Tried these on in-store once and couldn't believe how soft they were. Are we sensing a theme? I do think I remember needing to size down, though.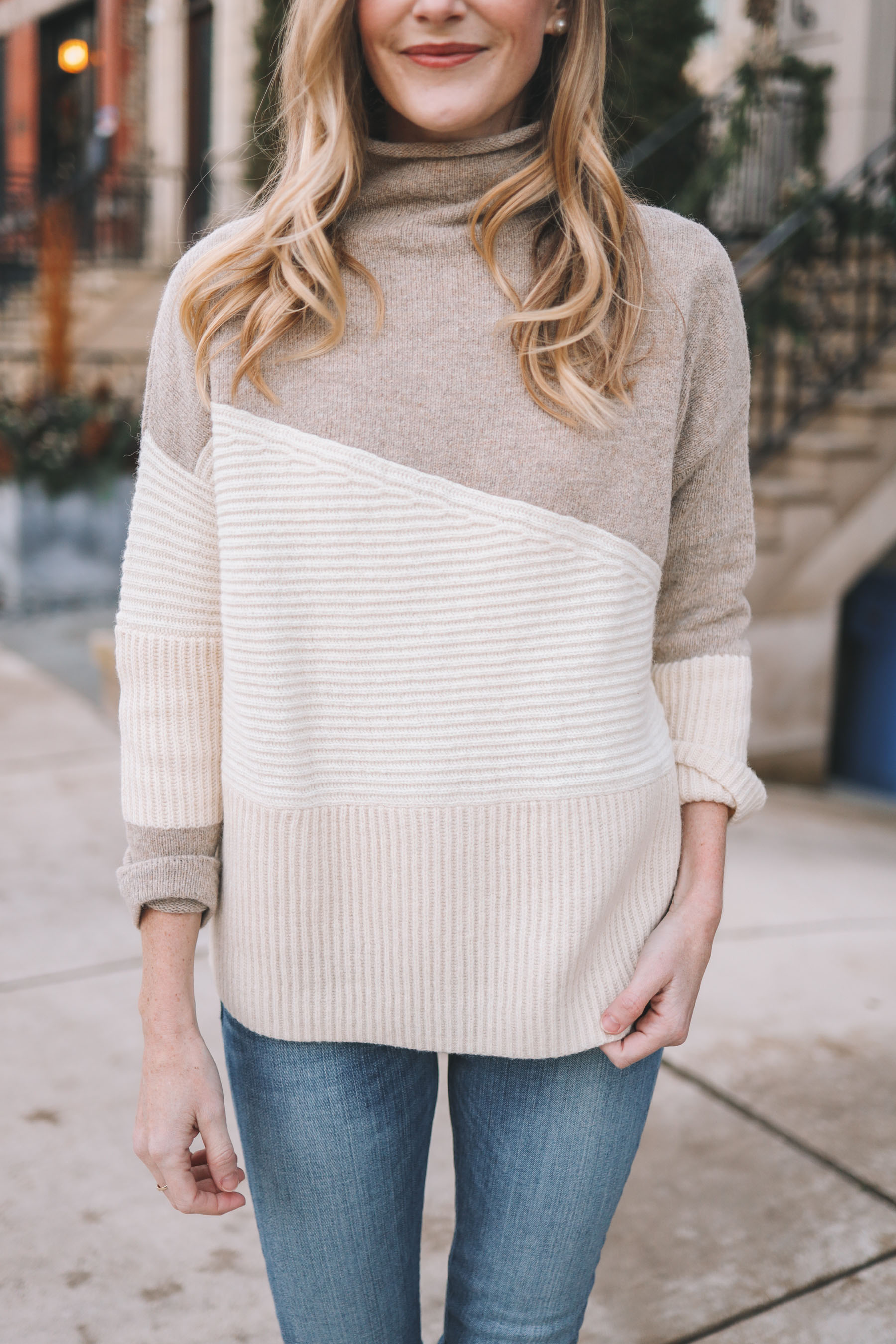 Patchwork Sweater: $74!
Nordstrom is having a big sale, and the discounts are fantastic!

Ugg Booties: While these booties are totally meant to be worn outside, I think they're perfect for wearing around the house! I recently fell in love with Ugg's classic short boot all over again, but find myself wishing I had a pair to wear indoors, too. This might be the perfect compromise, considering they're 40 percent off today!
Wubby Fleece: I've had mine for several years now and still love it! It is rather fluffy; be aware that everyone will want to cuddle with you. But an essential for the winter if you live in a cold climate!
Blondo Waterproof Boots: They look like dressy boots but they're WATERPROOF. Magic. Pure magic.
Hunter Boots: A great price for Hunters!
Patchwork Sweater: A favorite sweater this year. Note that it's itchy if you don't wear a turtleneck underneath, though. I always wear a turtleneck and I'm totally fine! Runs large.
Navy Puffer Coat: Cute navy puffers are hard to find.
AG Legging Jeans: A STEAL. The best AG jeans rarely go on sale, and this is one of the top styles. They have the best lines!
Cole Haan Willa Boot: I have another pair of over-the-knee Cole Haan boots, but these are gorgeous.
$38 Peacoat: I think I'm goin' on three years with this! It's very lightweight; perfect for girls in warmer areas of the country.
Water Resistant Uggs: I'm Ugg-crazed right now. I'm sorry.