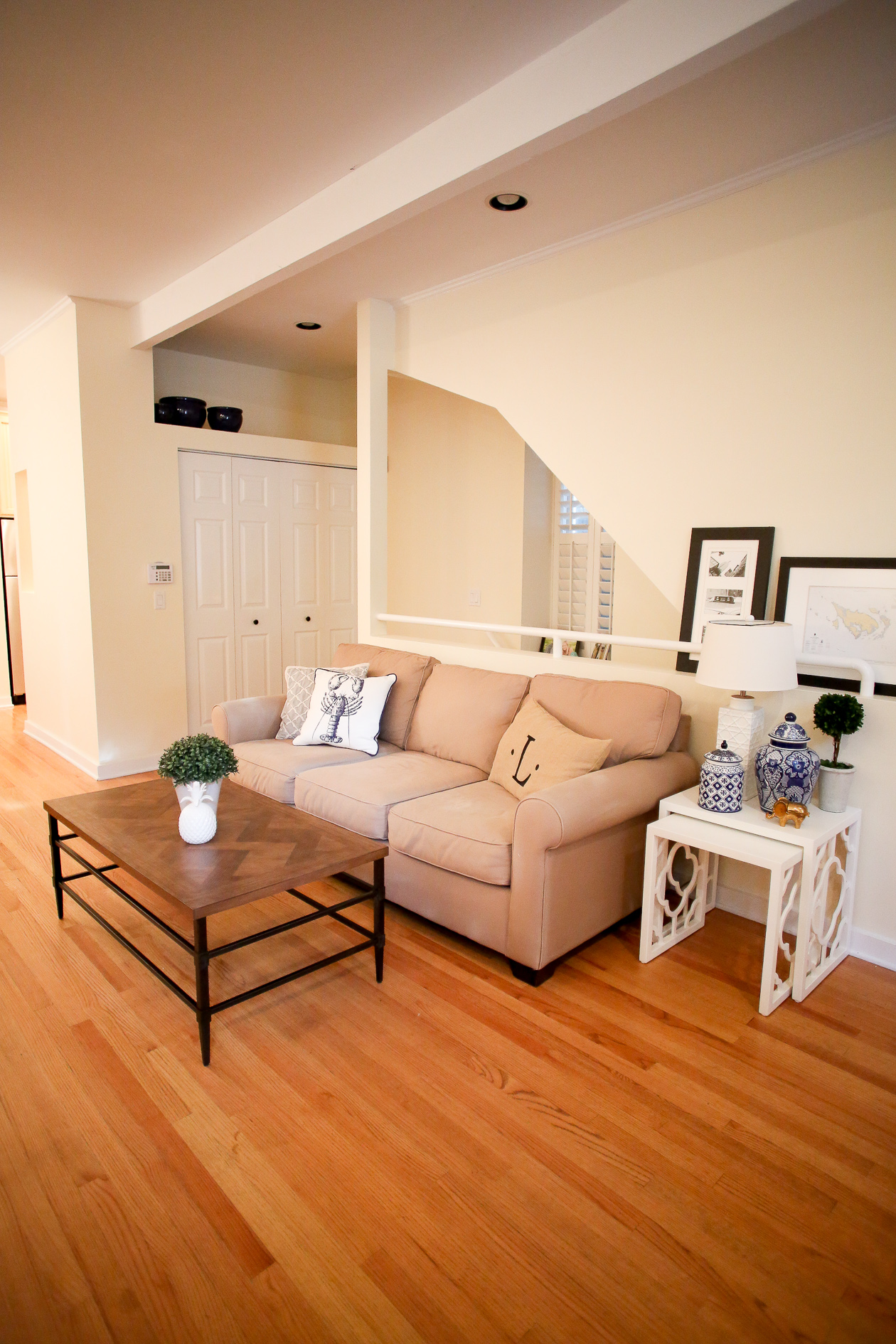 Rather than keeping our home decorating process a secret, I've decided to show the journey. Our living room has quite a way to go (paint, rug, couch and art especially), but I just had to share our most recent update!
It's been a trying week, for sure. Our days have been packed with failed attempts to dry out our home, lengthy visits from contractors, confusing conversations with repair and insurance companies, and a whole lot of worry. (Turns out the situation is way worse than we thought, but that's a story for another day.) Needless to say, when a package arrived on our front doorstep with my dream coffee table inside it–the coffee table I wrote about here–I was ever so grateful. Thank you so, so much, Wayfair!
Before I start talking about our coffee table update, though, I have some more people to thank. :) First of all, you guys. Because your sweet emails and comments have been very helpful pick-me-ups. I know this situation is not the end of the world, but to new homeowners, it's been pretty nightmarish. And the fact that so many people–many of whom I've never met in person–would reach out with kind words means a lot. And, of course, a huge thank you goes out to our parents, who keep telling us their own personal horror stories from their early years of homeownership, and that everything is going to be okay. Their advice has been invaluable to us, and we know it's going to guide us through the restoration (eek!) process. Also, they've fielded some tearful phone calls. So… yeah. Aren't parents the best? Finally, there are our friends, who've sent countless messages and have even gone so far as delivering cards, Chardonnay and six packs of "Little Somethin' Somethin'." (My favorite Chicago beer, which I'm too afraid to order at bars because I think it makes me sound like I'm hitting on the bartender. I'll have a… little somethin' somethin' please. UM, NO.) Jess and Neal, we love you. ;)
SO:
I am obsessed with the new update. Before, we had a little black coffee table. It was great before we bought the house, as our apartments had always been ridiculously tiny. But once we got it into our new home, we realized how silly it looked. Much too small, and not our style anymore. We wanted something that had a bit more character, and that combined traditional, preppy and industrial styles. I'd long been in love with parquet floors from my days in Manhattan and Hoboken, and thought a parquet coffee table would be the perfect way to mix in the feel without dropping thousands and thousands of dollars. ;) But I couldn't get over how expensive they were! Sheesh. Until I stumbled upon Wayfair, and found two great options: the Cabrone and the Halle.
If I've learned anything about Wayfair since that discovery, it's that the brand has everything I'm looking for. Want an adorable ceramic pineapple? Here! (This is the one I have.) Looking for a preppy rug? Here! Looking for Chippendale chairs? (Ha. It's sick how often I talk about those things.) Here! And more here! Cute topiaries? Here! (This is the one I have.) The perfect leather couches? Here!
Seriously, it's amazing.
I'm also incredibly impressed with the quality. The coffee table is clearly well-built and sturdy, and so big. I never knew how wonderful it is to have a large coffee table. No more moving things around or glasses tipping over. So much space! And I can't get over how much it does for the room. Before, everything looked weirdly small. Now, though, we seem to be filling out the area more.
And once I pick out a rug, purchase a larger couch and love seat, scatter some baskets around, and have the walls painted (which will make for much nicer photos!), I really think things are going to come together. I'm also considering getting a different end table and moving the white one next to an oversized chair in the office. OH. And we're renovating the fireplace. Eeee! Which is super exciting. (Not pictured because it's a little fug right now. You can see the home tour here.)
It seems that I'm going to be spending a lot of time on Wayfair!
Have you ever tried Wayfair?! (If not, warning: you're going to spend hours on the site!) What do you think the room needs next?
Oh, and one other thing: I used a wide-angle lens to take these photos. (Thanks for letting me borrow it, Blair!) My 50mm lens is far too "zoomed in" to capture our living room, so I needed to go with something wider. That said, wide-angled lenses tend to yield slightly distorted and vignette-y images in certain situations. So no, our home is not this big, haha. And no, it doesn't feel this empty. (Though it does feel kind of empty. Working on that!)
Other room details: "L" Pillow (Gift from mother-in-law; so many great options!) / Light Blue Pillow (Old, wedding shower gift — PB — How cute is this one, though?!) / Lobster Pillow c/o / Couch / End Table / Lamp (Wedding shower gift — PB — But how about the base of this one?!) / Blue & White Jars c/o / Gold Elephant c/o (So much Jonathan Adler on Wayfair, too!)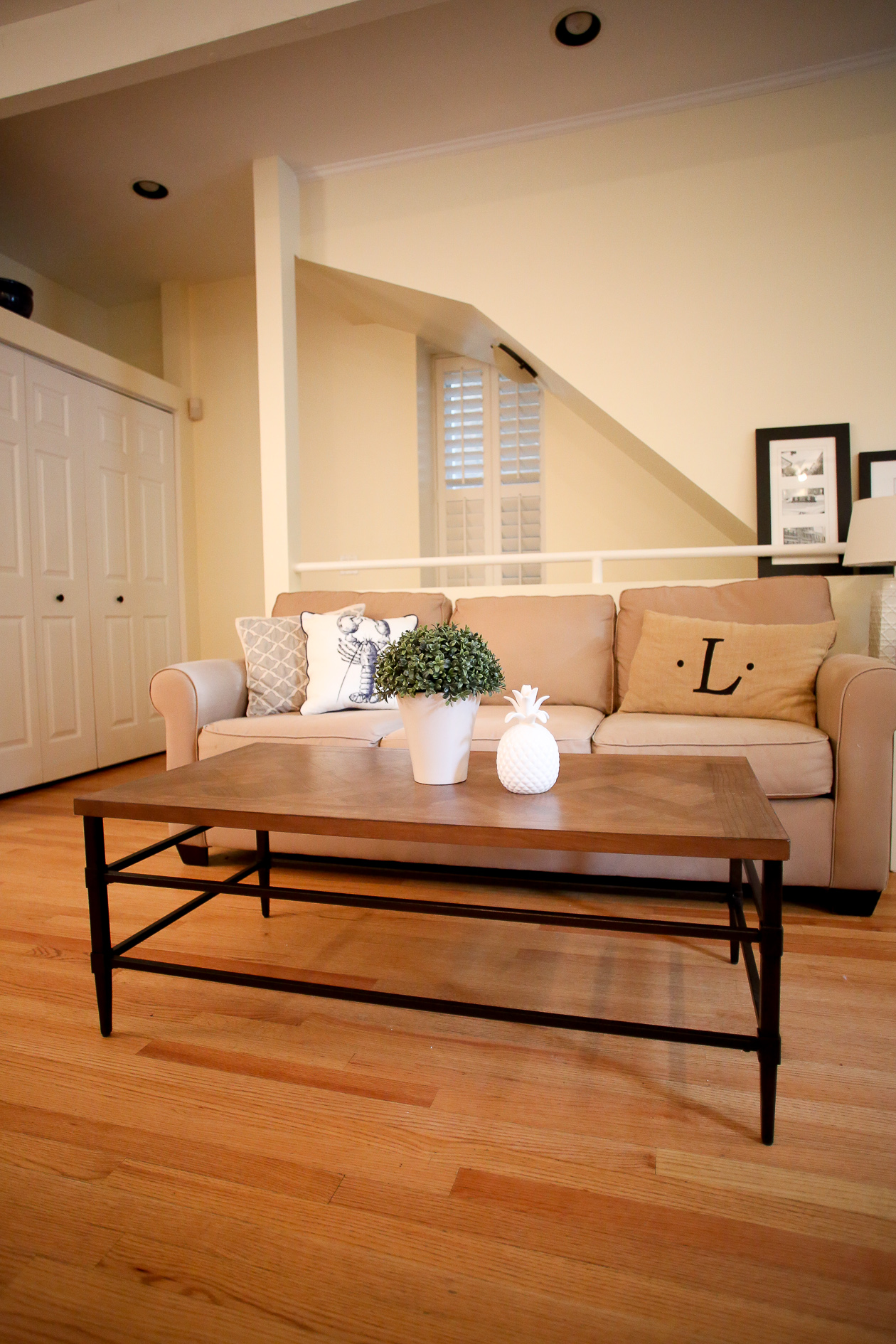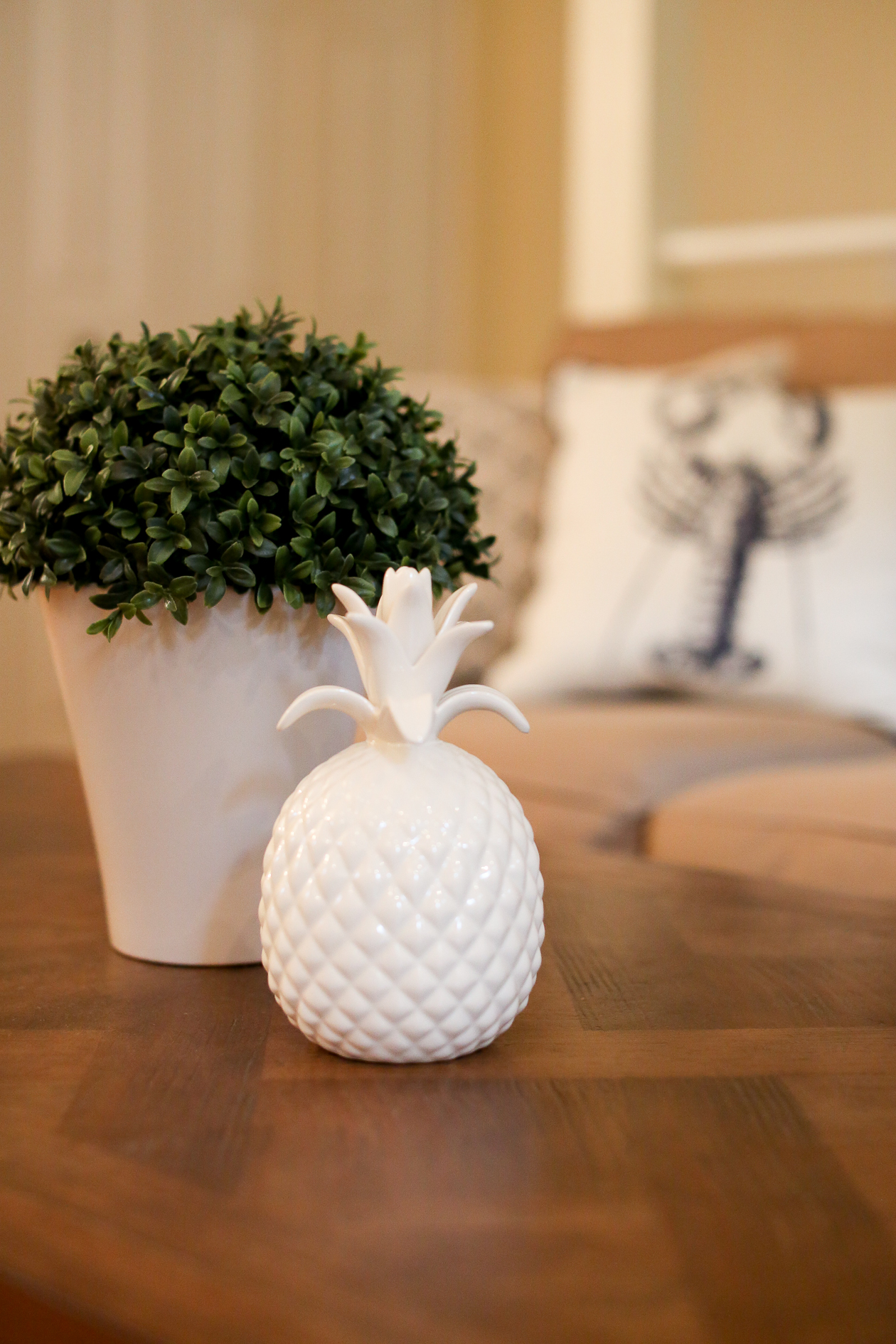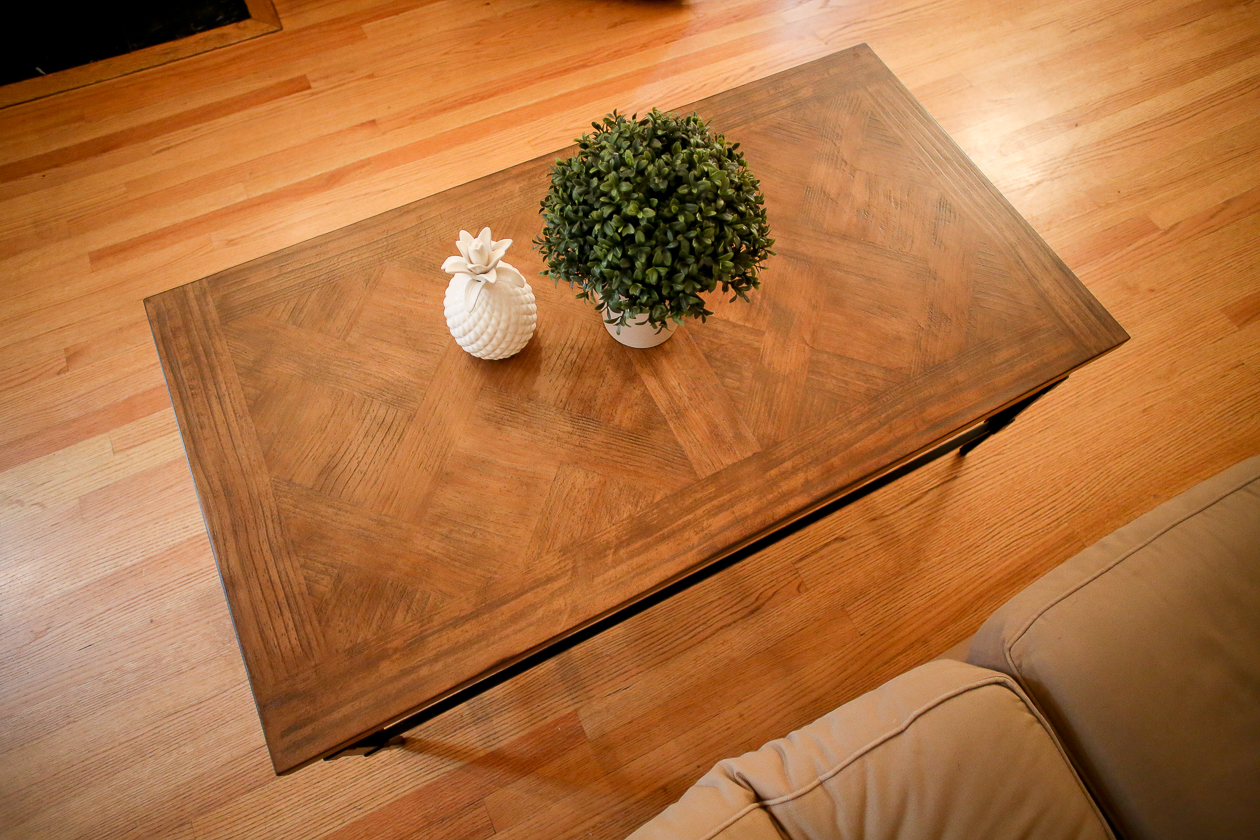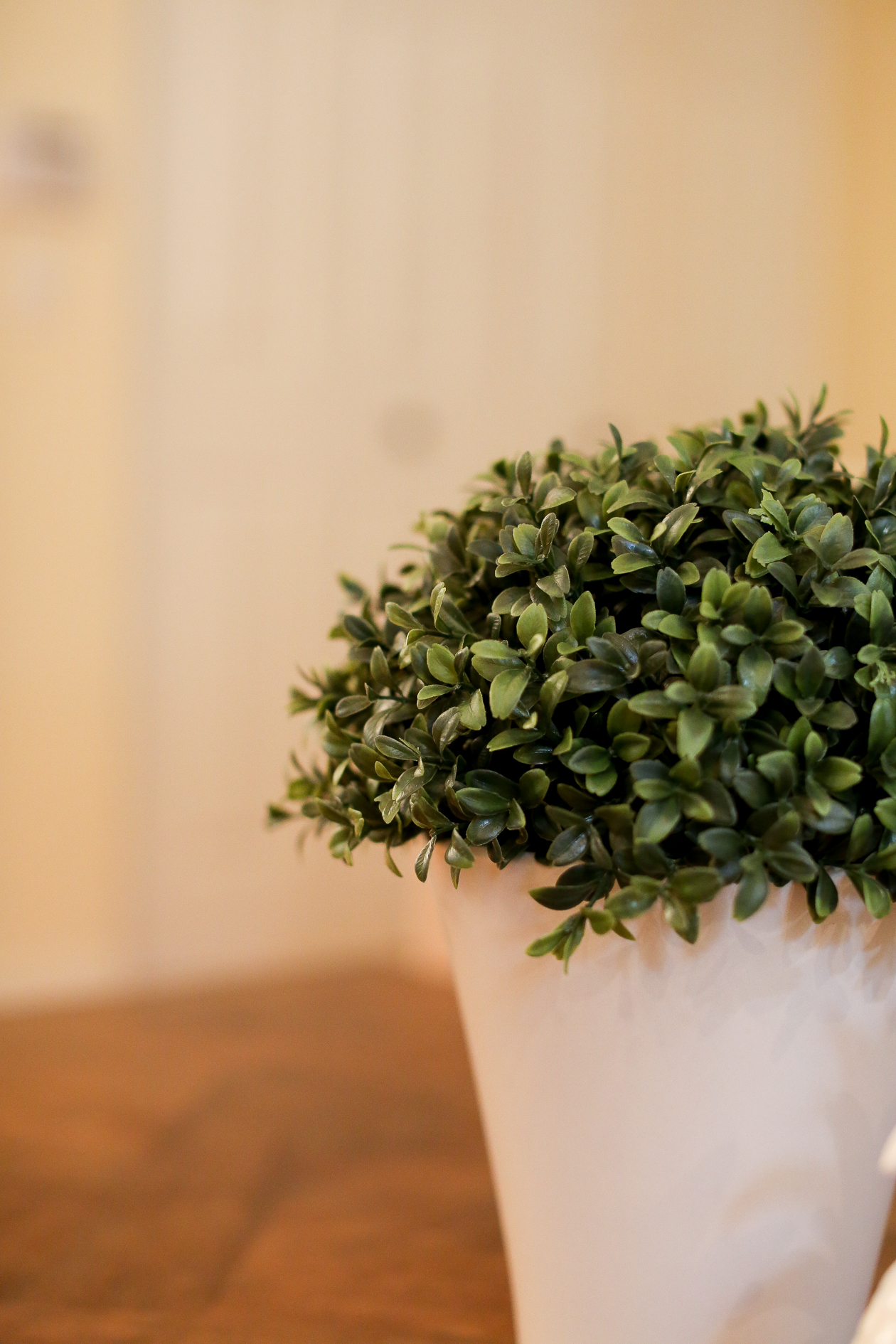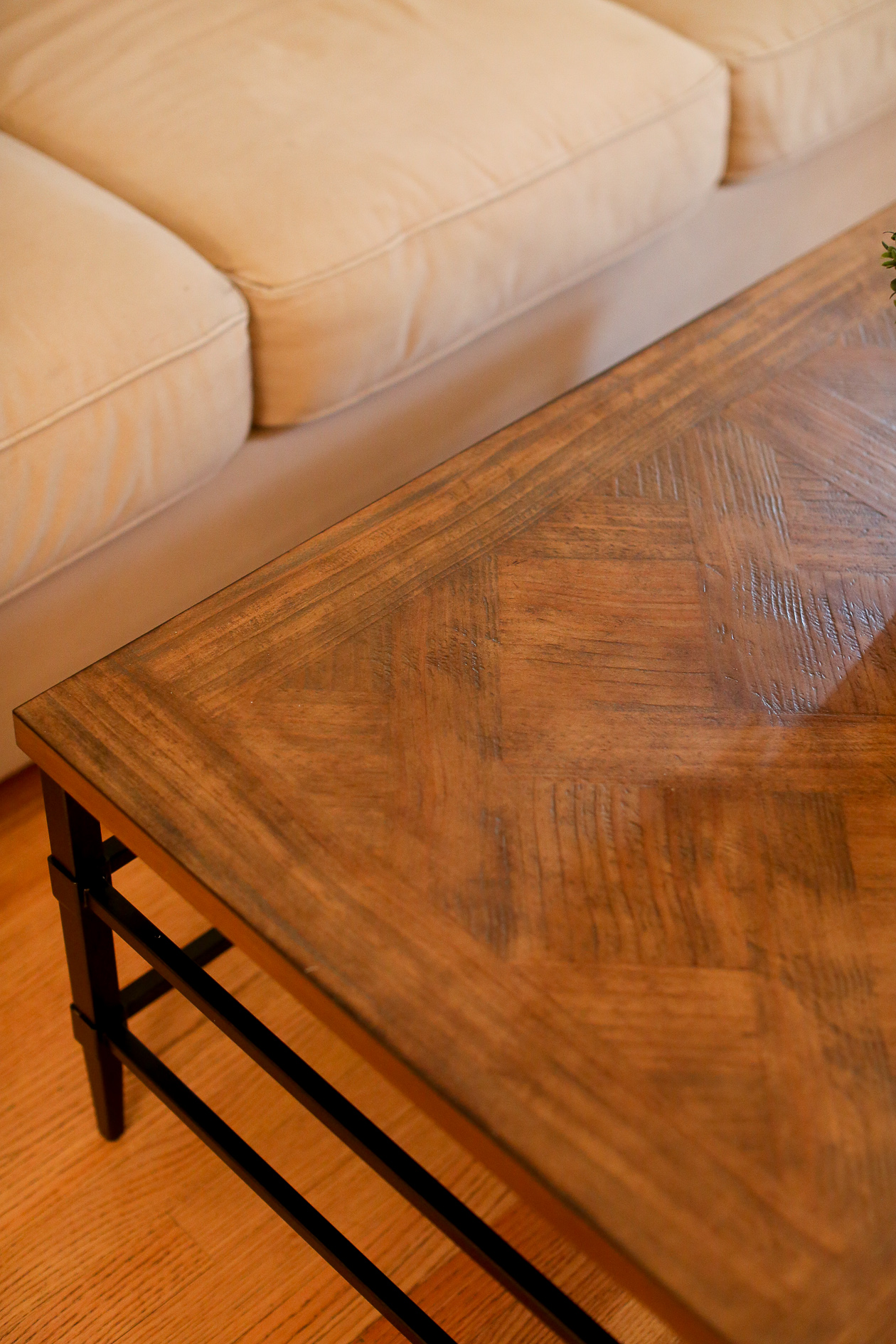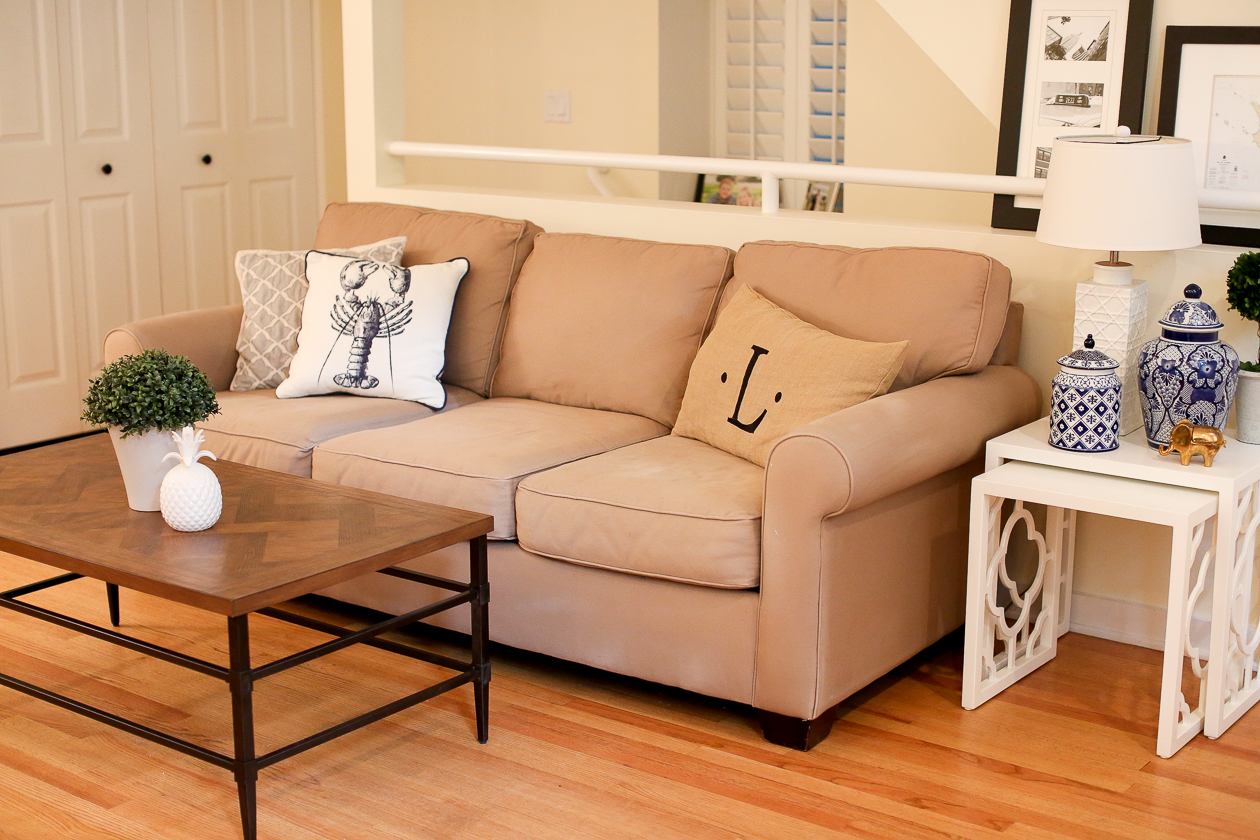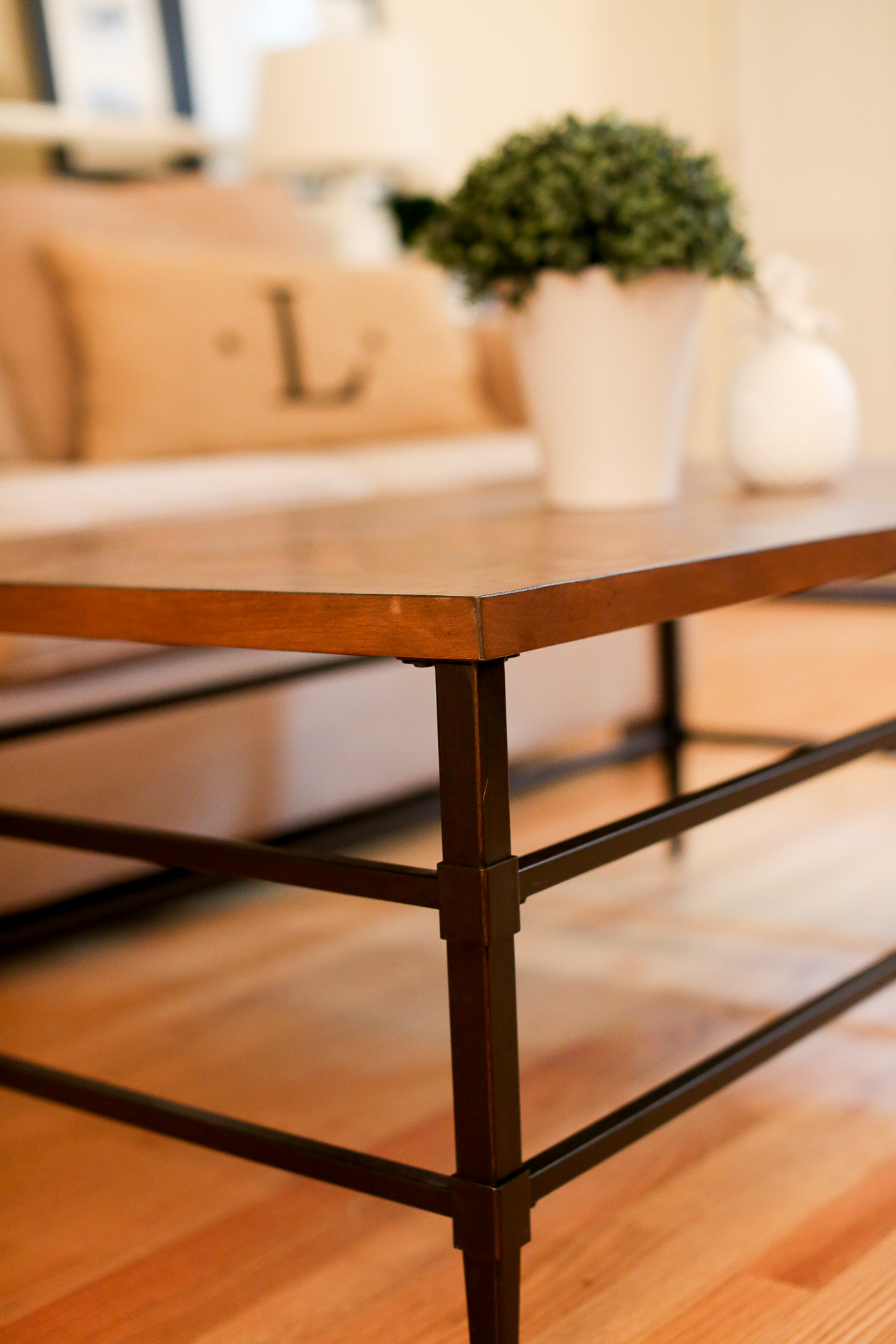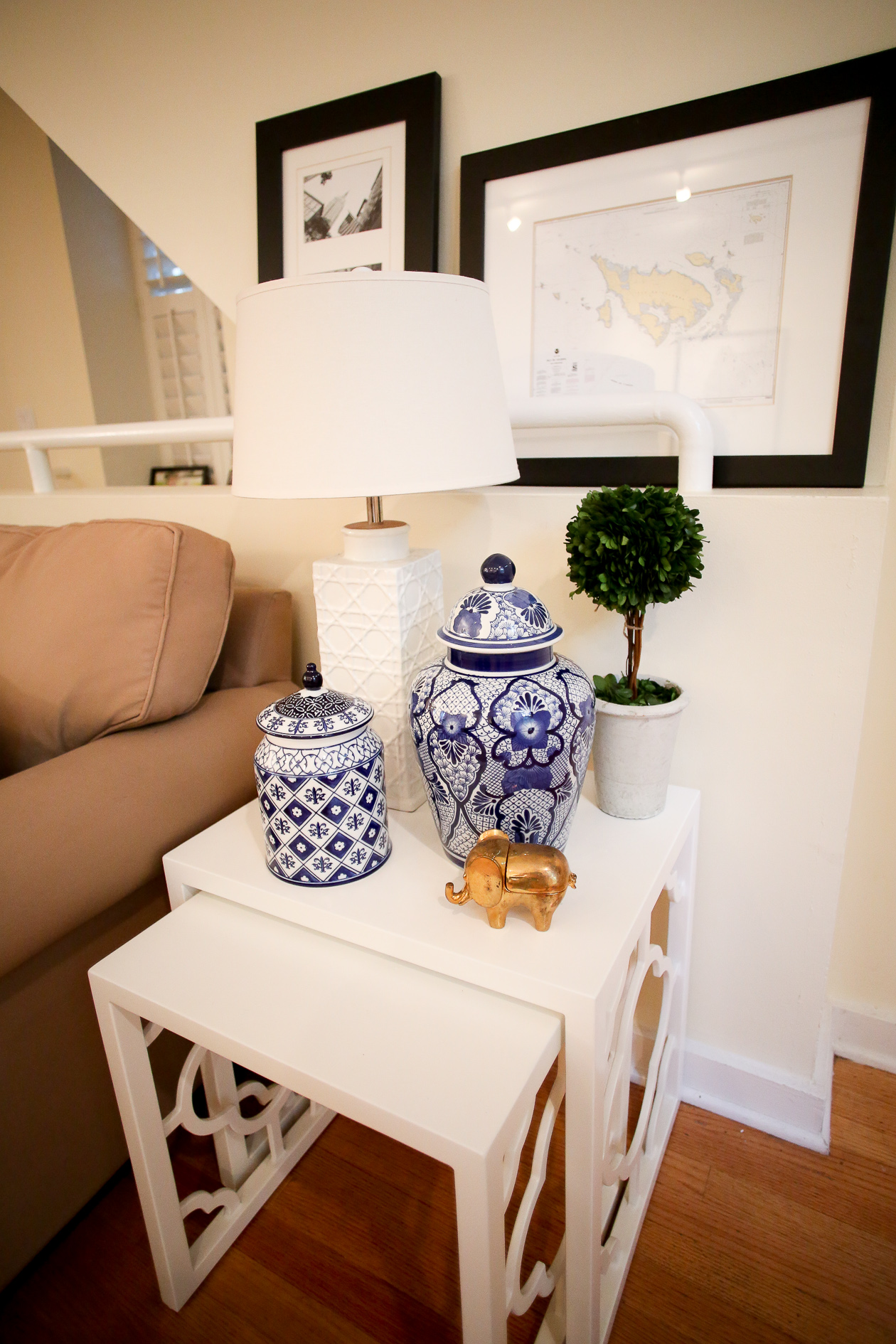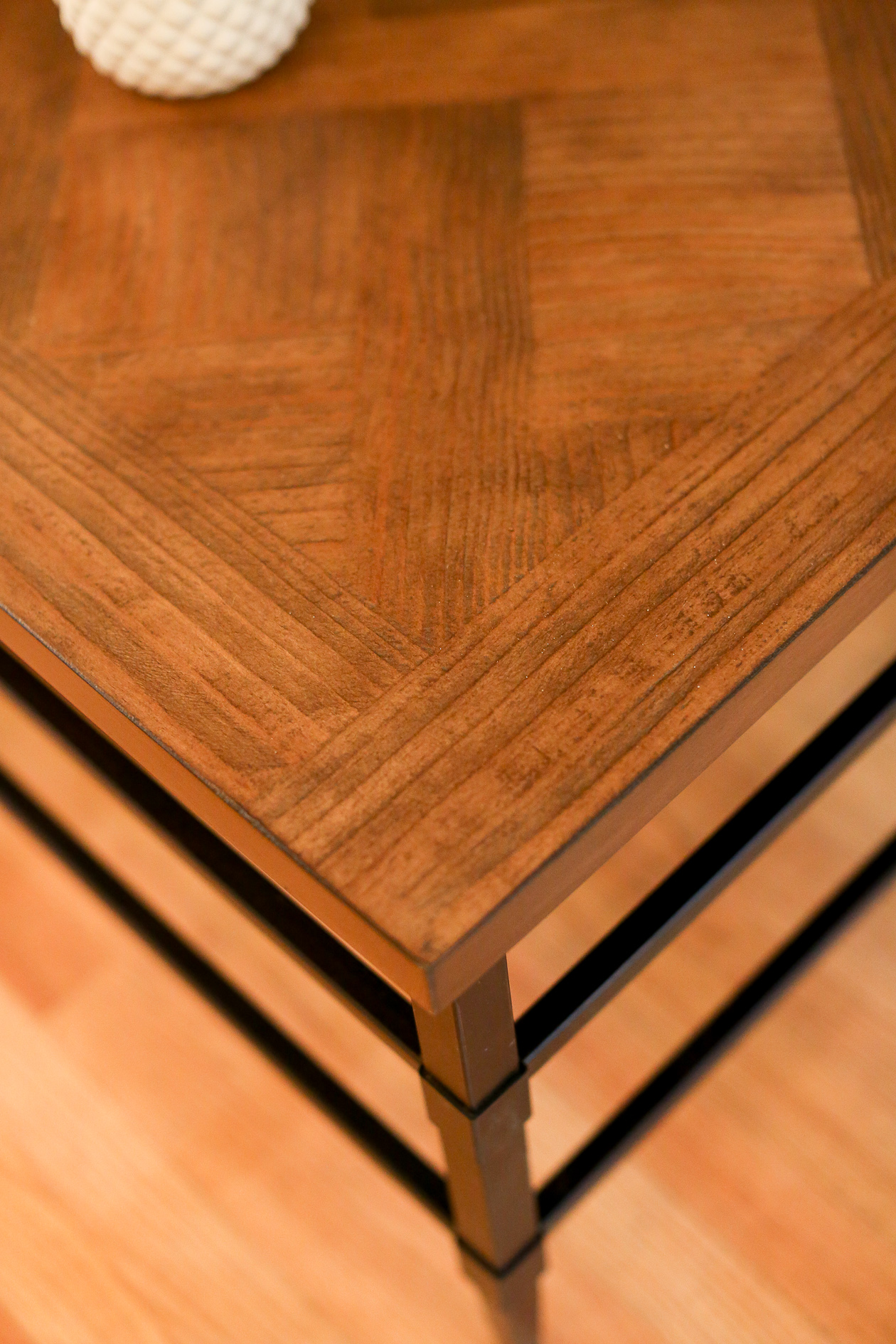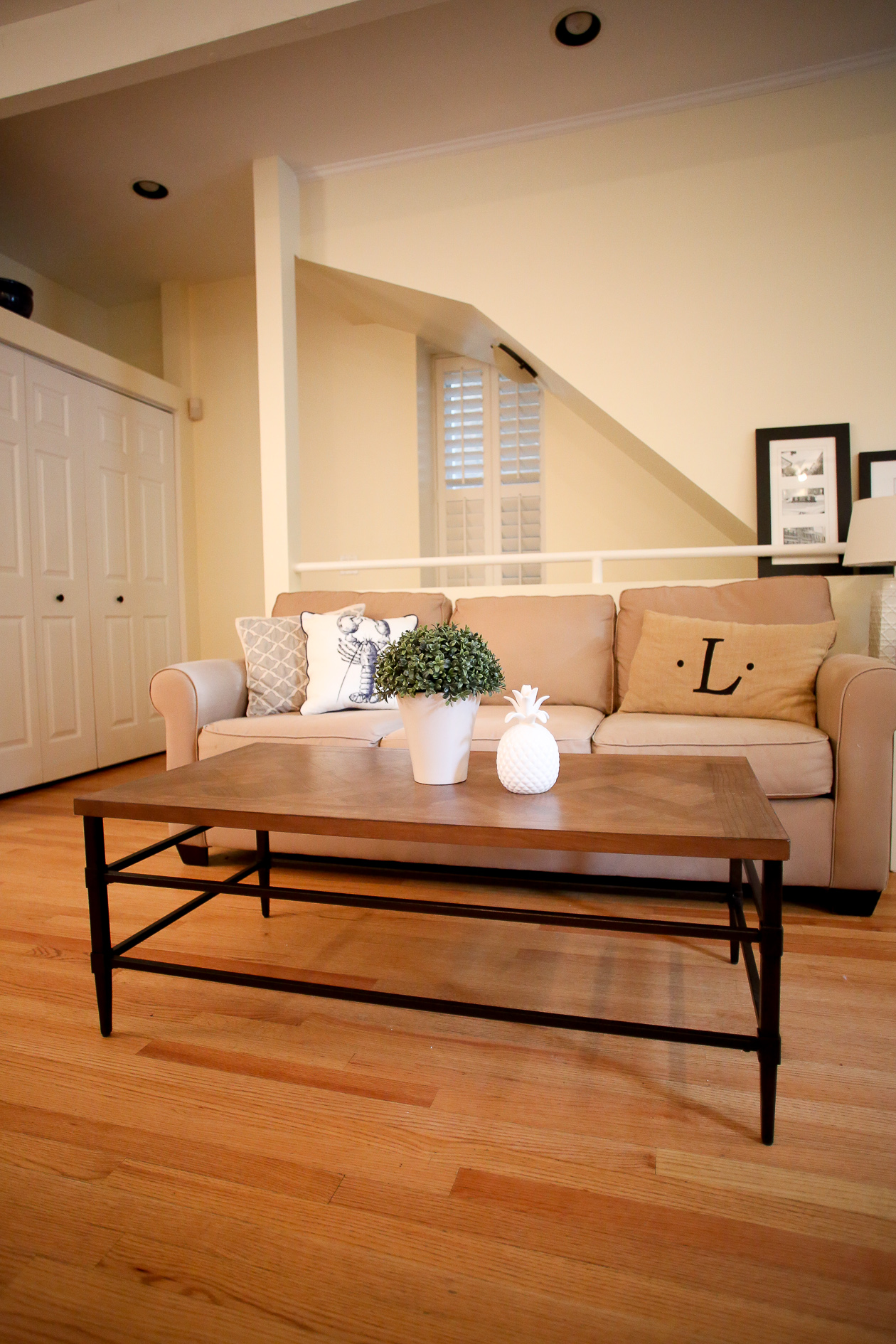 Again, a big thank you goes out to Wayfair for sending us our dream coffee table! And, as always, thank you for supporting the partnerships that keep Kelly in the City up and running. :)