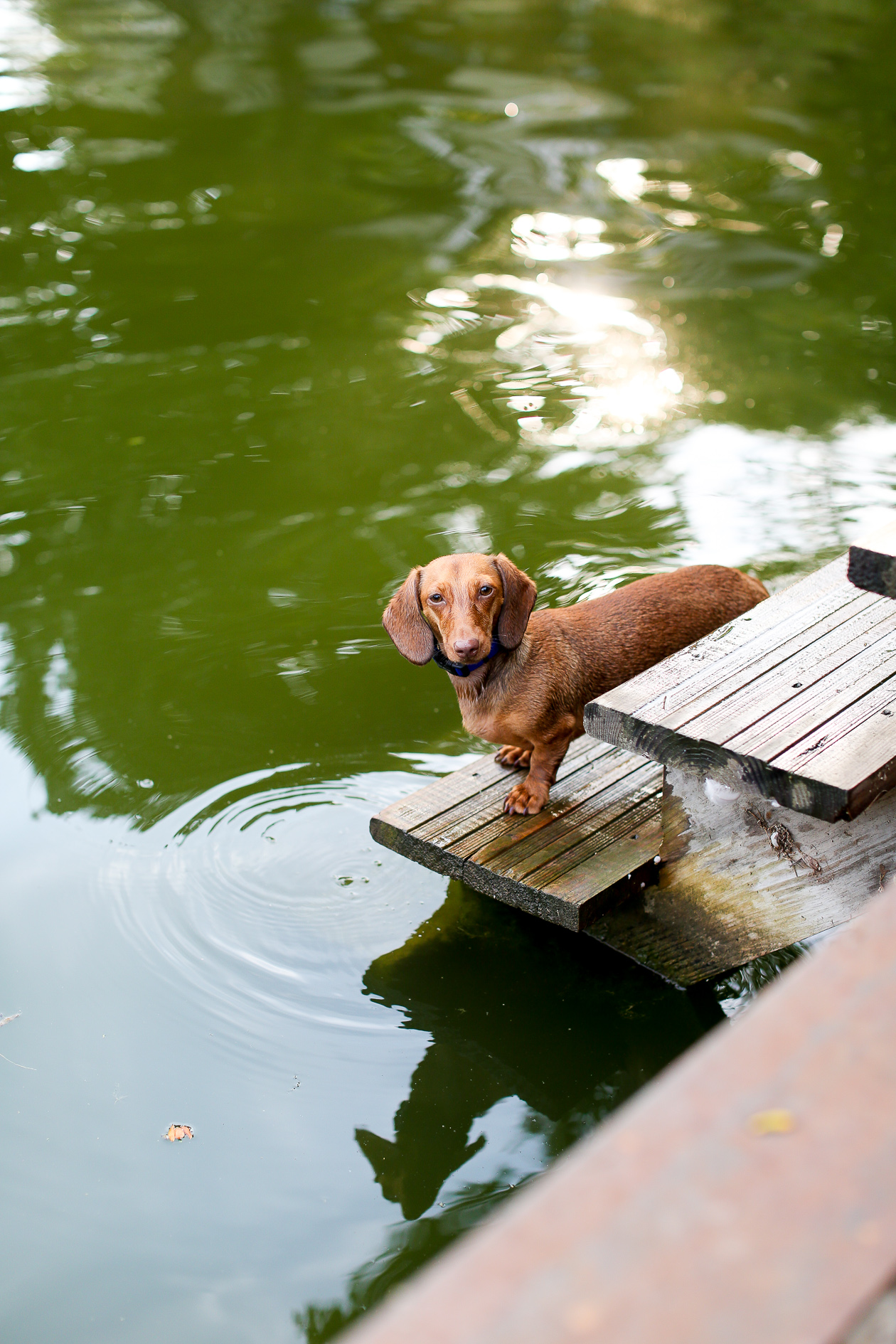 Remember "Noodle at the Beach"? Well, it's time for "Noodle at the Lake," haha. (Turns out Girlfriend is actually a fish!)
I'm taking the weekend off from blogging to try to get our lives back together, but here are some really cute photos–some of Noods, some of my nieces and nephews, and some of the Larkins' farm–from Labor Day weekend.
Can you spot "Noodle with a Noodle"? Hehe.
Hope you have a relaxing Sunday! :)