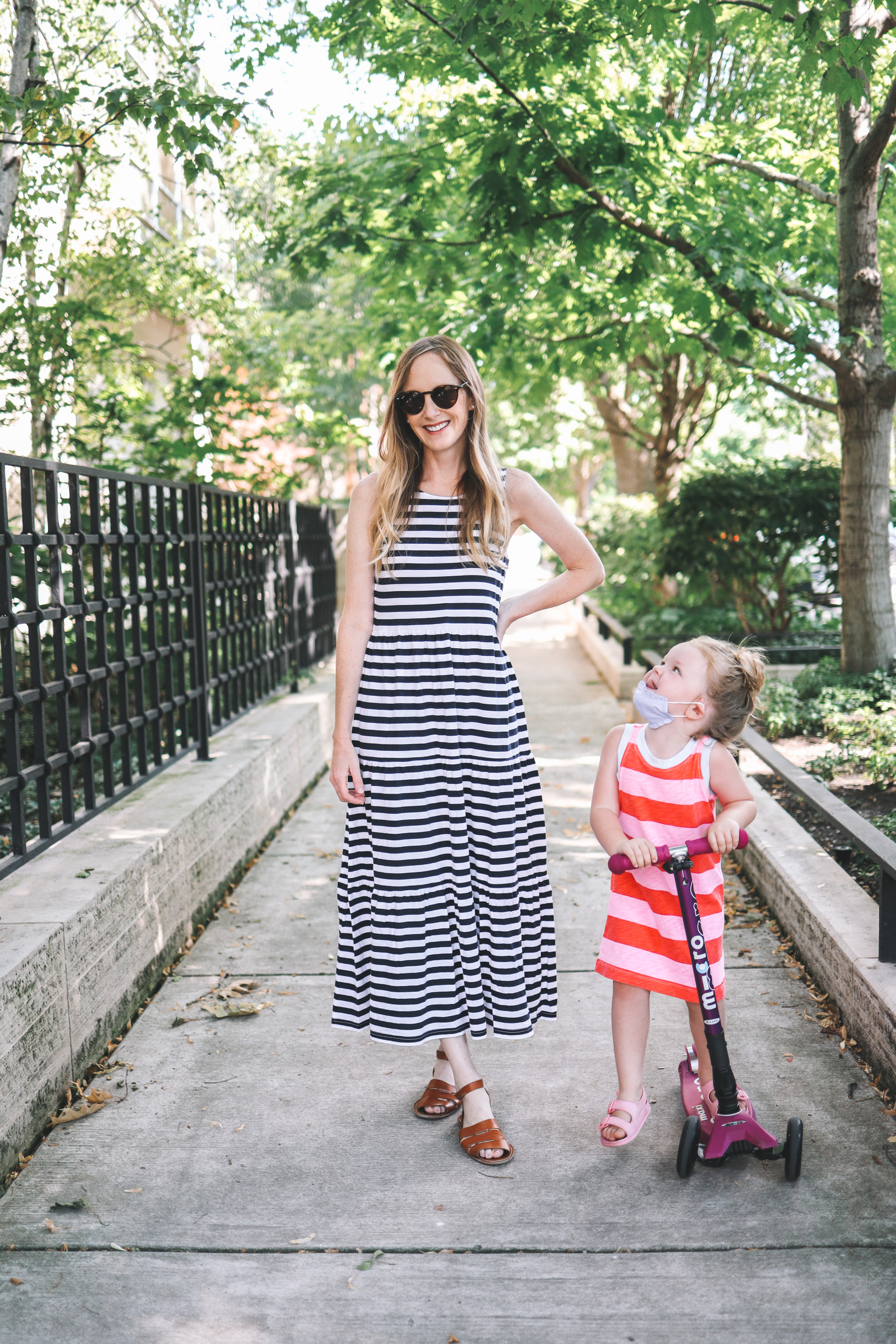 Tiered Knit Maxi Dress (Girls' version here!) / This year's favorite Sandals / Emma's Dress / Emma's Scooter / Emma's Sandals
Okay, re-posting this today because my striped tiered maxi dress is BACK. It's so good. It sold out incredibly quickly last year, so definitely pounce now!
The maxi dress does run a little big; it's meant to be flowy but definitely don't size up. I normally order my dresses one size up because I like roomy clothing, though with tiered dresses I always need to order my true size.
It's a great weight—substantial yet lightweight enough for the hottest summer days—and the fit is incredibly flattering. Works great for maternity, too! An awesome throw-on dress that makes a statement, and can be worn as a coverup.
xoxo
Shop the post:
Tiered Knit Maxi Dress (Girls' version here!) / This year's favorite Sandals / Emma's Dress / Emma's Scooter / Emma's Sandals