This year, I've been scheduling my weekend posts ahead of time so I can have true, uninterrupted family time–and I've never been more thankful for the shift than I am right now, because it's needed. At the moment, the Larkins are staying home, trying to stay both distracted and informed, doing a whole lot of arts & crafts, and attempting to find hope and a new normal amidst it all. This too shall pass, but in the meantime, let's do everything in our power to protect those with compromised immune systems or who are already in poor health. Even if you aren't worried about yourself, practice social distancing, and whenever possible, stay home. ♥️ Sending love!
~
I've wondered about this for a few years now! Amazon bathing suits seem to be everywhere but I've always shied away from them, assuming that they wouldn't fit well or that they'd fall apart after a couple of washes. They tend to be pretty adorable and also super affordable, yet the question remains: Are they worth the $20-$30?!
(Btw, yes: This is apparently an Amazon-filled weekend. Just worked out that way with my editorial calendar. 😂)
So last week, I ordered five of the most popular swimsuits… for the sake of research, and in the name of investigative journalism. 😜 And I was pleasantly surprised by my findings!
The five that I ordered were:
(Lots versions of the scalloped swim suit, but I'm Kelly.)
Quality
Pretty good, considering the price tags! No fraying or loose stitching, and no discoloring.
The scalloped swimsuits probably win, though; they feature textured fabric which makes them feel a lot more expensive. But the smocking on the floral one makes up for it! (Gorgeous.)
For the purpose of this post, I washed the floral swimsuit and the black scalloped one–in separate loads, with like colors–in mesh bags on "delicate" and cold. (Phew.) And both came out great! I at least expected the scallops to curl, as they usually do on most clothing that have 'em. But they laid flat!
(Best practice is to air-dry all swimsuits so that they'll hold up longer, but I know you know that, haha.)
Sizing + Fit
Sizing was consistent in all five swimsuits, though from my personal experience, I would say that the suits run slightly small. I went up one size in all five, and I'm glad I did! Had I not, I think I could have experienced pinching around my waist as well as pancake boobs. ;)
All five swimsuits come with removable padding, too, which means that they'll work for girls with both smaller- and average-sized chests. (I've always adored the Marysia scalloped swimsuits, but unfortunately I cannot get away without padding! Or the crazy price tags. 😉) I'm reluctant to say that I think they'd work for girls who are more blessed in this area, only because you unfortunately can't order tops in one size and bottoms in another. But considering how inexpensive they the suits are, I suppose you could just order your favorite in two sizes so you get the correct fit–and still pay less than you would at most other retailers and stores!
All five swimsuits were also flattering and comfortable. I LOVE the high waist style. It makes my legs look so much longer, and it covers my tummy area, which still looks a little weird after having children. I always swore that I'd never wear a bikini again, haha, but I'm totally wearing these this summer!
I suppose my only complaint would be that the actual waistband is pretty thin, and I think the suits would be even more flattering and comfortable with wider ones. But that's a small complaint, and as long as you get your size right, you shouldn't feel any pinching. The scallops are, however, very helpful in this department because they cover the waistband area!

Whether they're worth it + other options
In my opinion, yes. After this experiment, I'd definitely say that Amazon swimsuits are worth a shot… especially with Prime since shipping and returns are free.
Happy shopping. There are an insane number of adorable suits available right now, so I've included a few good ones in the above widget! :)
xoxo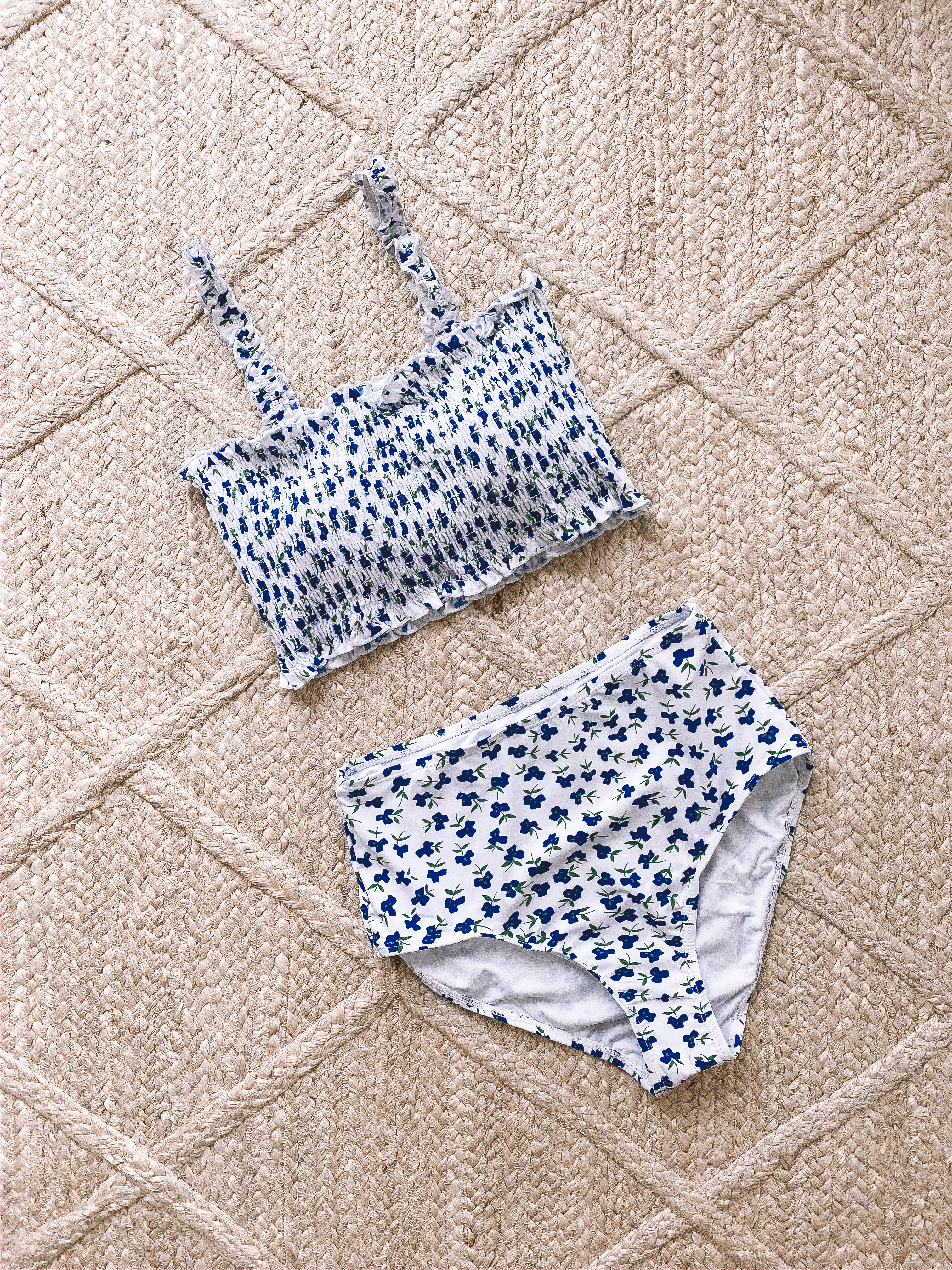 High-Waisted Floral Bikini with Smocking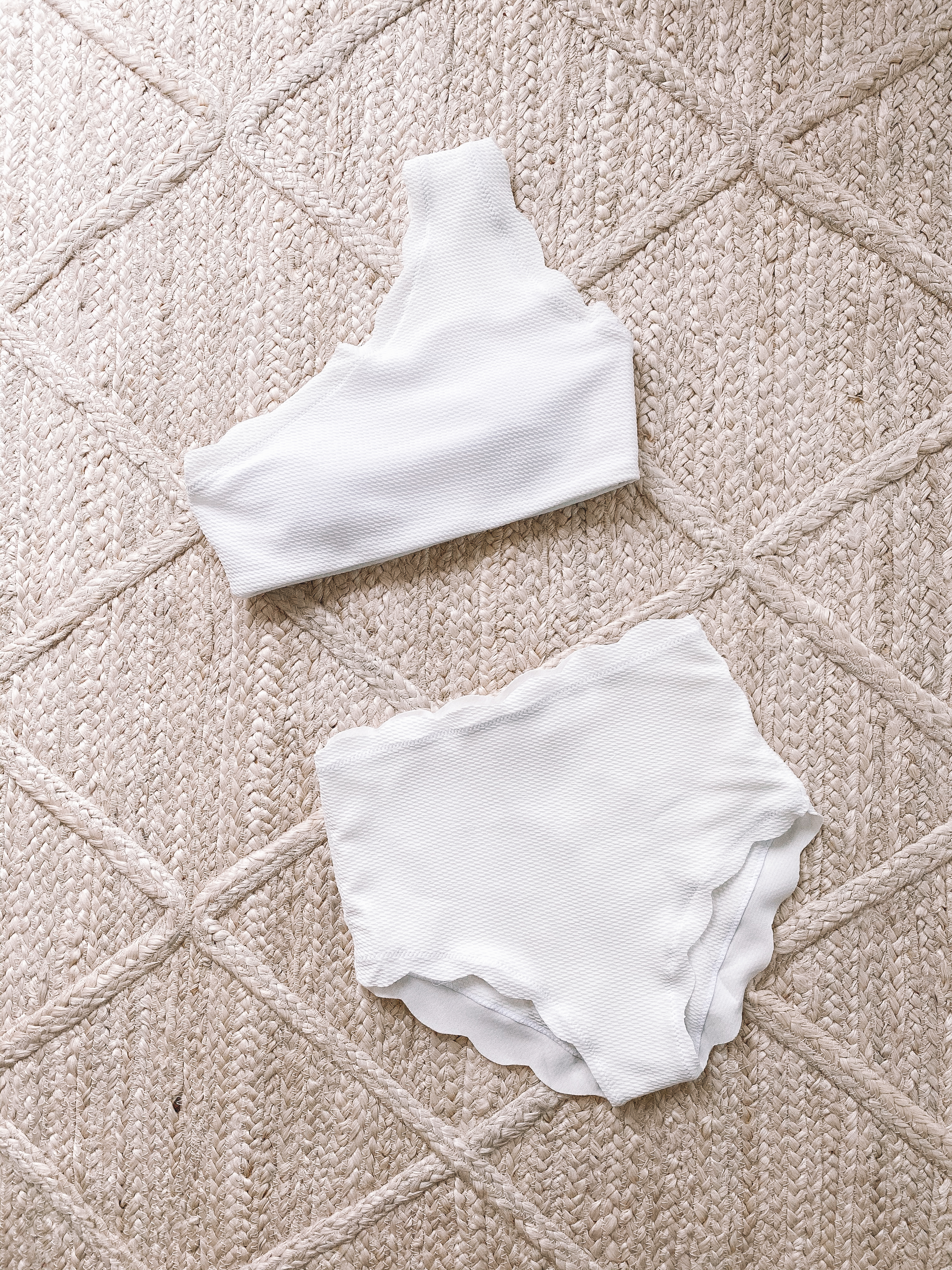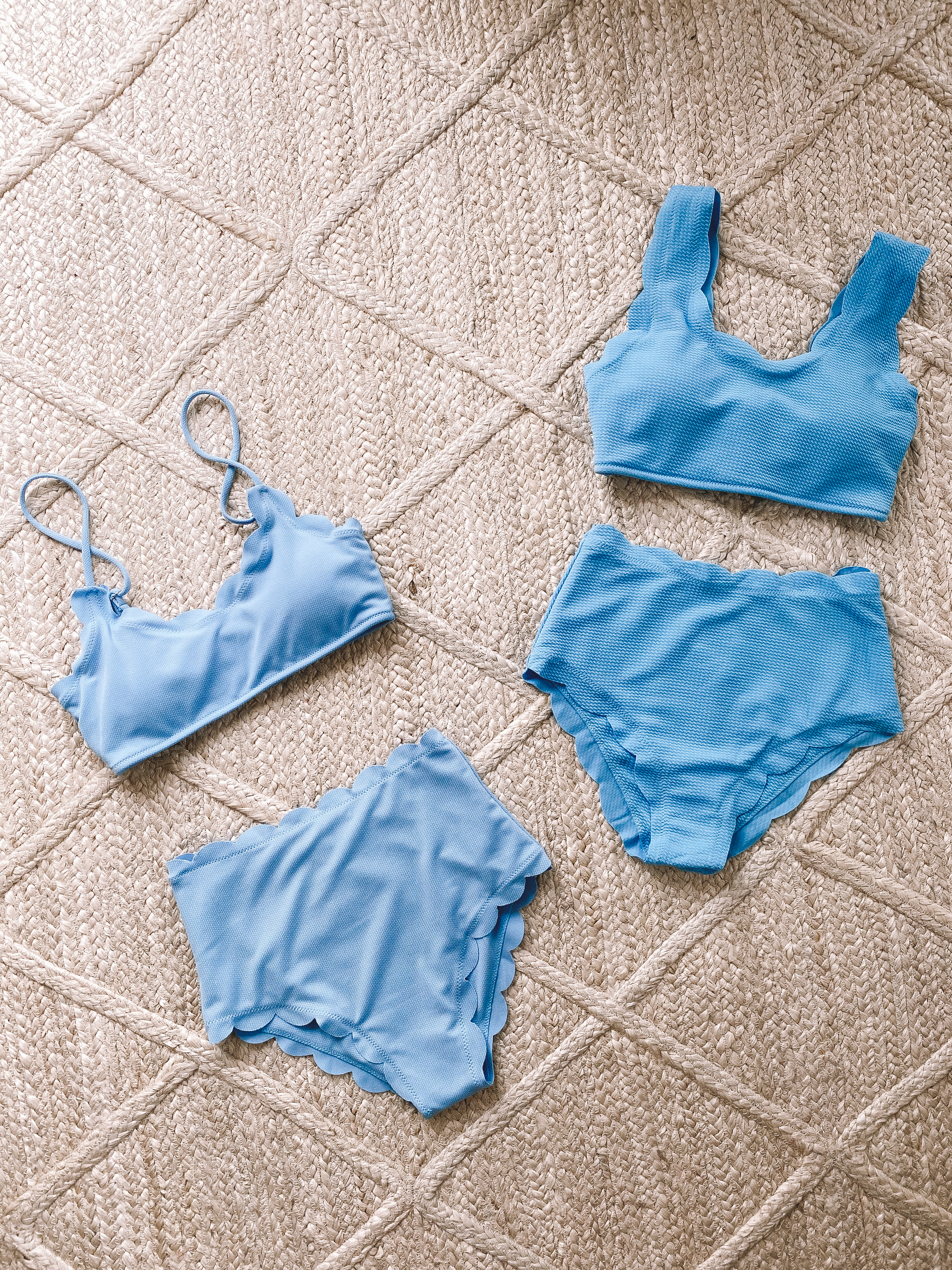 Scalloped French Bikini Top + High-Waisted Bottoms / Scalloped Scoop Neck Bikini Top + High-Waisted Bottoms (Also available here.)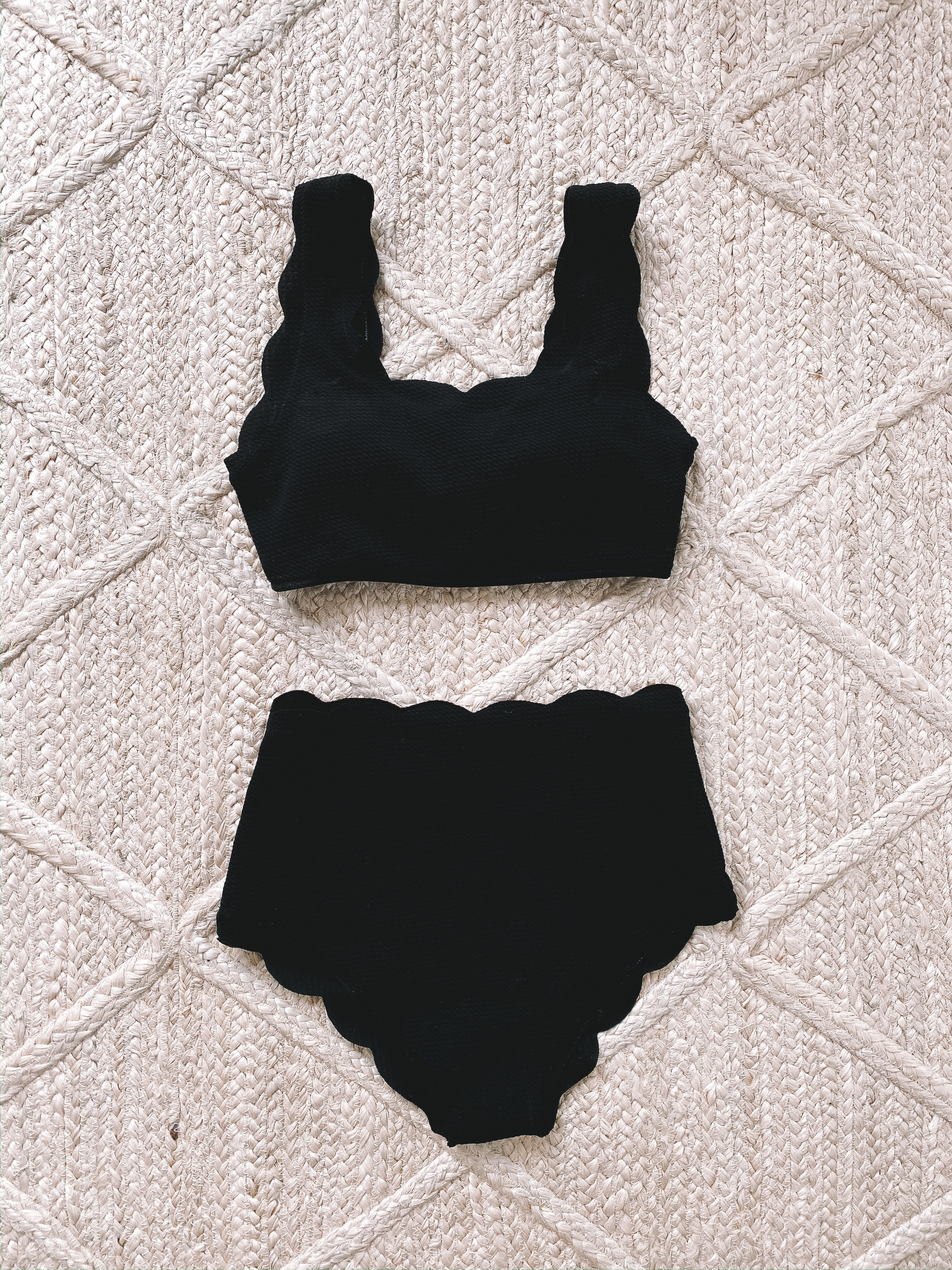 Scalloped Bikini with Tie-Back Top