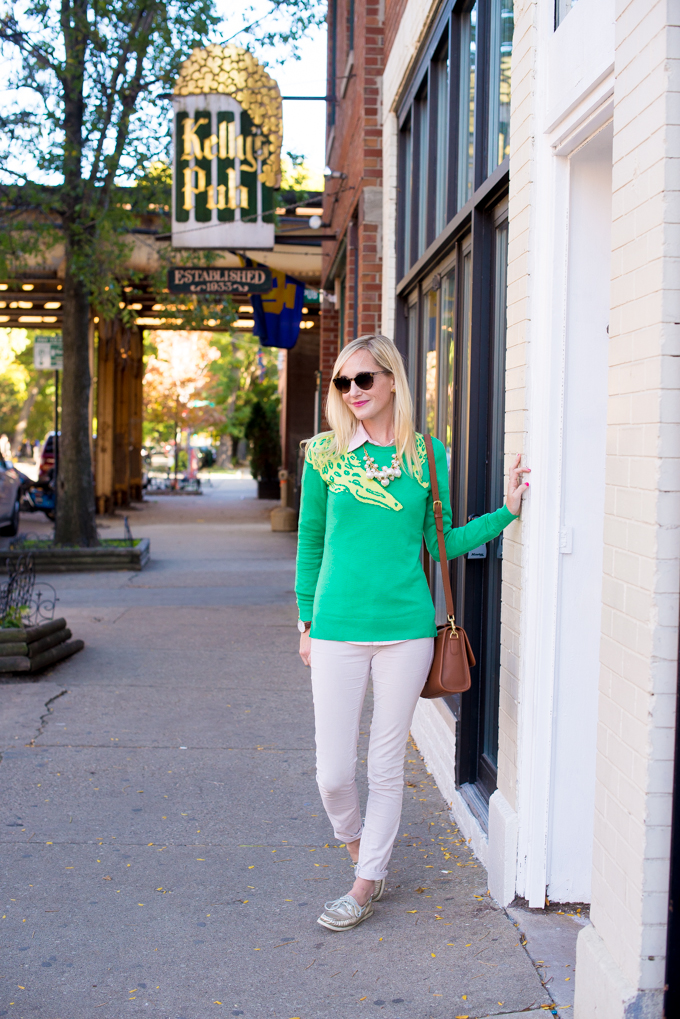 Coach Bag (A birthday present from my parents! Thank you so much, guys. I love it!) / Lilly Pulitzer Sweater (Also available on eBay) / Daniel Wellington Watch (c/o — Use code "Kellyinthecity" to take 15 percent off your order now until the end of October) / Sperry Topsiders (Cuter style here!) / Lilly Pulitzer Necklace (Available on eBay) / Ralph Lauren Oxford / Kate Spade Sunnies (Old, newer styles here*) / Blank NYC Cords (Similar here) / J.Crew Earrings
*Have you heard? Saks Fifth Avenue's Friends & Family Sale is going on now! Use code "FRNFAM" to take 25 percent off your order now until Oct. 19th.  Someone get these. And…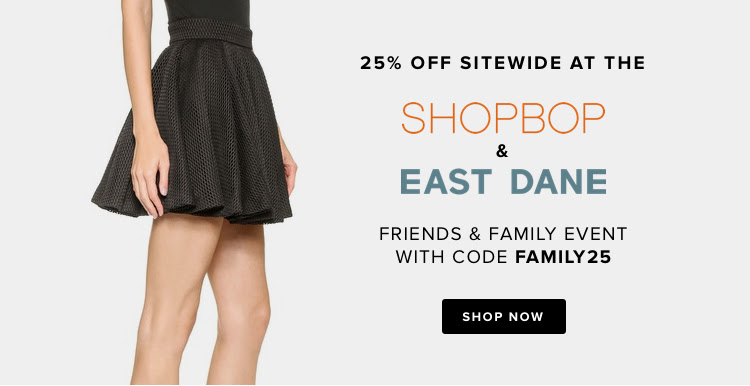 —
Last Wednesday, my parents surprised me and flew into Chicago for my birthday. (Yes, they're awesome.) I think one of the best parts of that night was realizing–a good 20 minutes after the big reveal–that they were staying through the weekend. I really couldn't believe it. :)

Some highlights from the trip:
Getting kicked out of the Lincoln Park Zoo (Apparently five-pound puppies are not allowed!)
All-you-can-eat sushi at Sushi Para II (Mom and I almost didn't make it)
A two-hour-long breakfast date downtown (with Noodle in my bag)
Watching the ND game at Kelly's Pub (Where these photos were taken)
Sneaking Noodle into my parents' hotel
Summer House (Obviously!)
Celebrating Mitch's birthday at the Emigs' (Gabby's family! Such a blast… Happy birthday, Mitch!)
Dinner at Lawry's (Goodness)
Setting up Sonos
Uber rides (How many did we take?!)
French toast at Jam 'n Honey
Naps on the couch with Noods
Shopping at Barbour and Barker & Meowsky
Scenic walks through Lincoln Park to Old Town
Homeslice (Typical, right?)
Clearly, a whole lot of eating, haha. ;) But seriously–so many laughs and amazing memories! (Scroll down to see photos from the trip.) I'm pretty sad it's all over, but I'm headed home next week… so my eyes are on the prize!
Love you so much, Mom and Dad. Thanks for everything.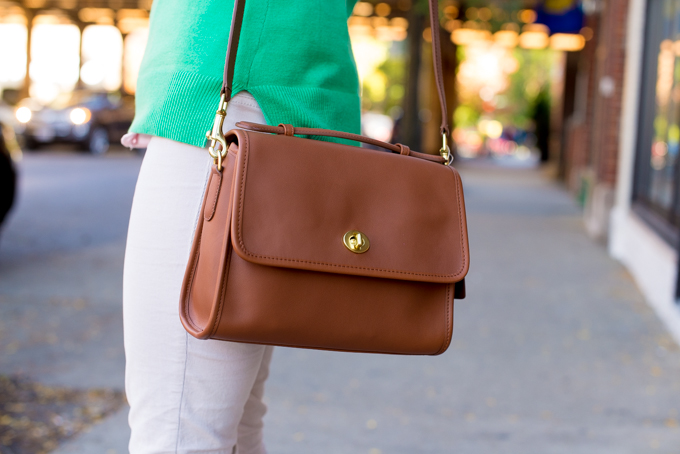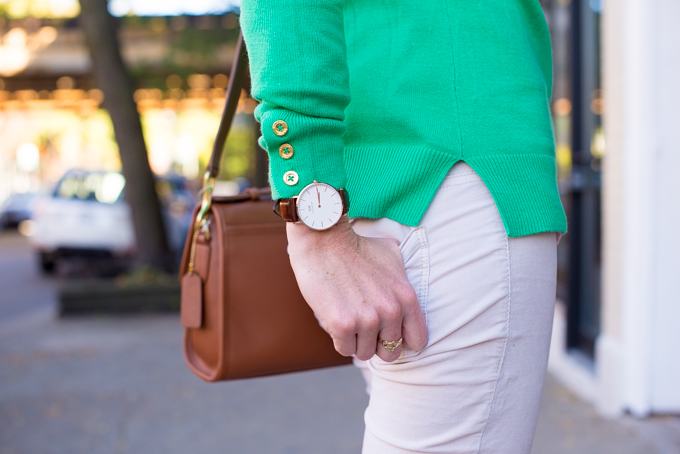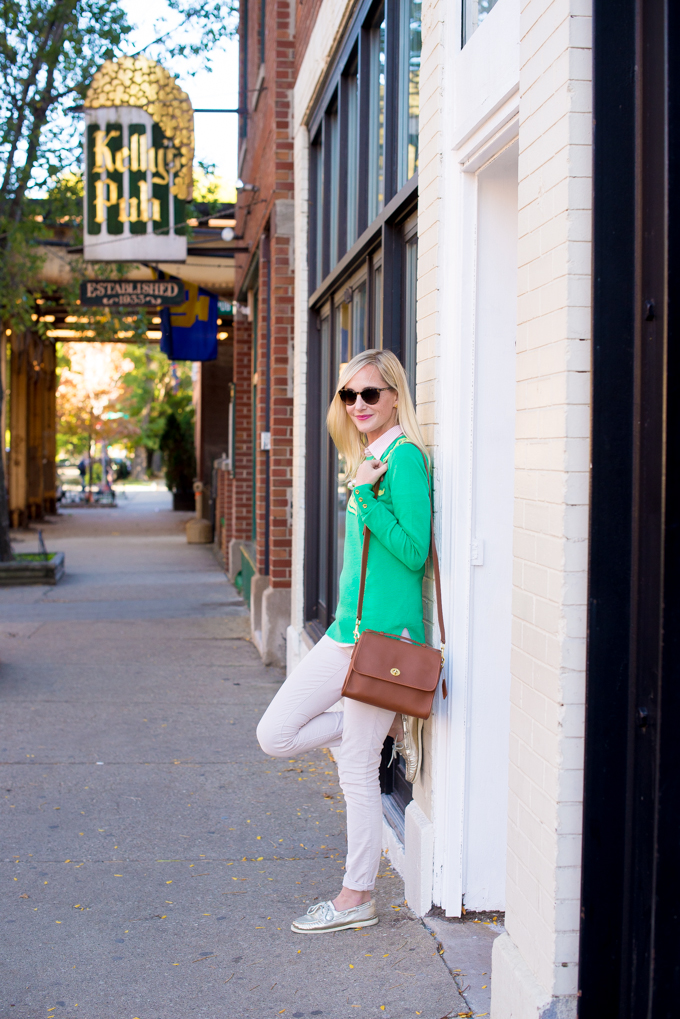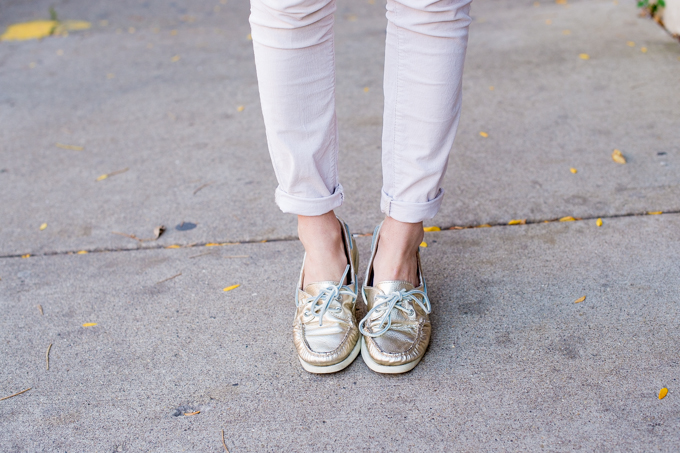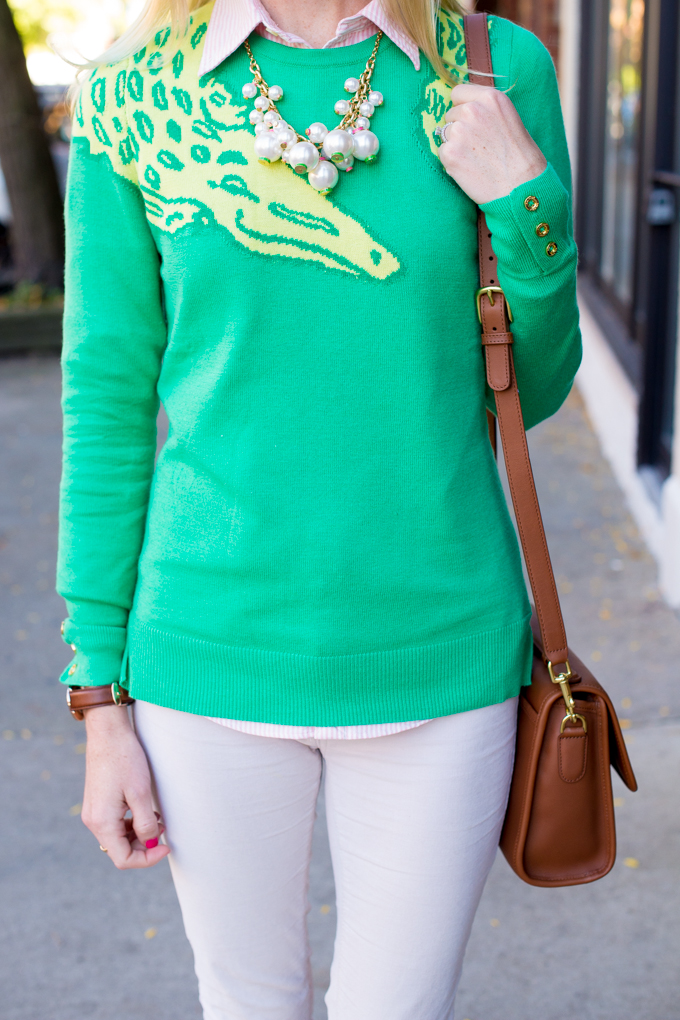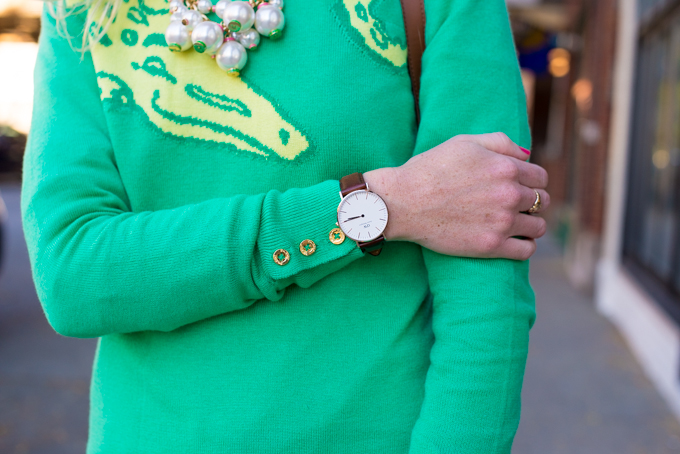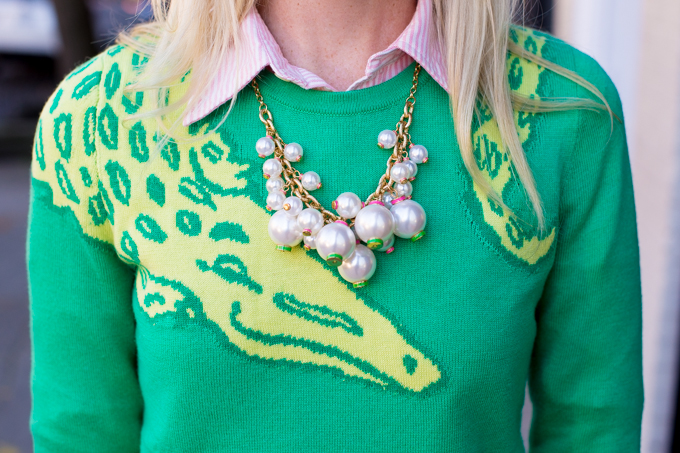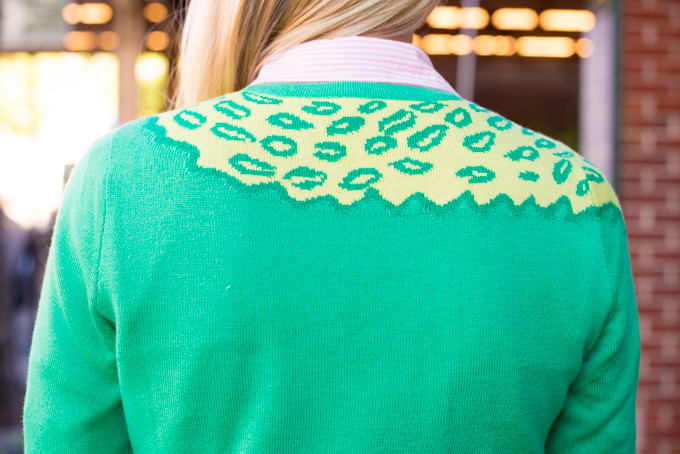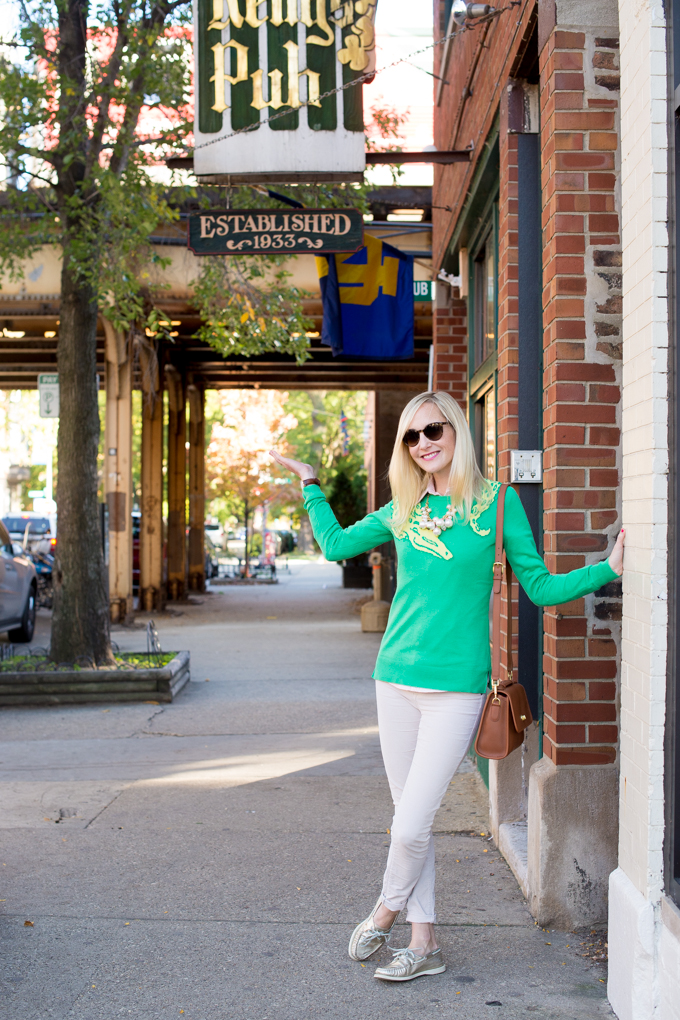 Photos from the Visit: