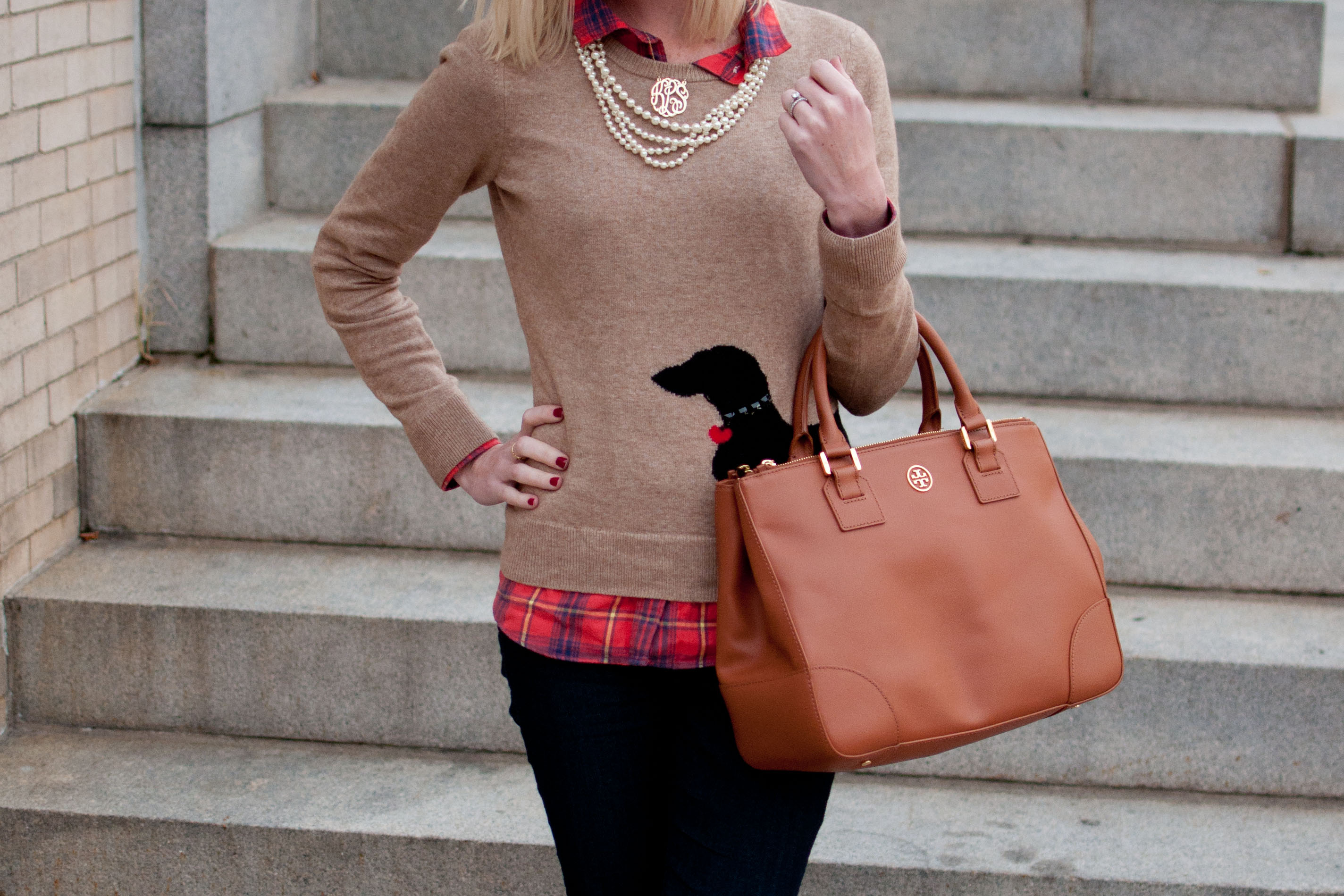 Um, I just discovered that if I hold my bag at my side while wearing this sweater, it looks like I'm carrying a miniature dachshund. (Totally accidental at first, but cutest thing ever?!)
Sweater: C.Wonder (Sold out), but check out C.Wonder's Scottie Dog Intarsia Sweater! And the Merino Dog Show Sweater. :) / Bag: Tory Burch / Shirt: J.Crew Factory (Last year), similar here** and here** / Jeans: Hudson (I really can't rave enough about the fit of these jeans.) / Booties: DV by Dolce Vita (Sold out), similar here (I was clearly in a rush this morning, so yesterday's shoes had to do!) / Watch: Kate Spade, also available in pink. Bracelet version: gold, silver, white, orange, black, and rose gold / Bracelet: Kate Spade (Take 15 percent off with code "VETSDAY") / Necklaces: Paradise, almost identical here; and J.Crew (Old), almost identical here* / Lipstick: Clinique / Earrings: J.Crew*, less expensive version here**
*Take 25 percent off your order of $100 or more with code "GOSHOP"
**Take 30 percent off your order with code "BIGSALE"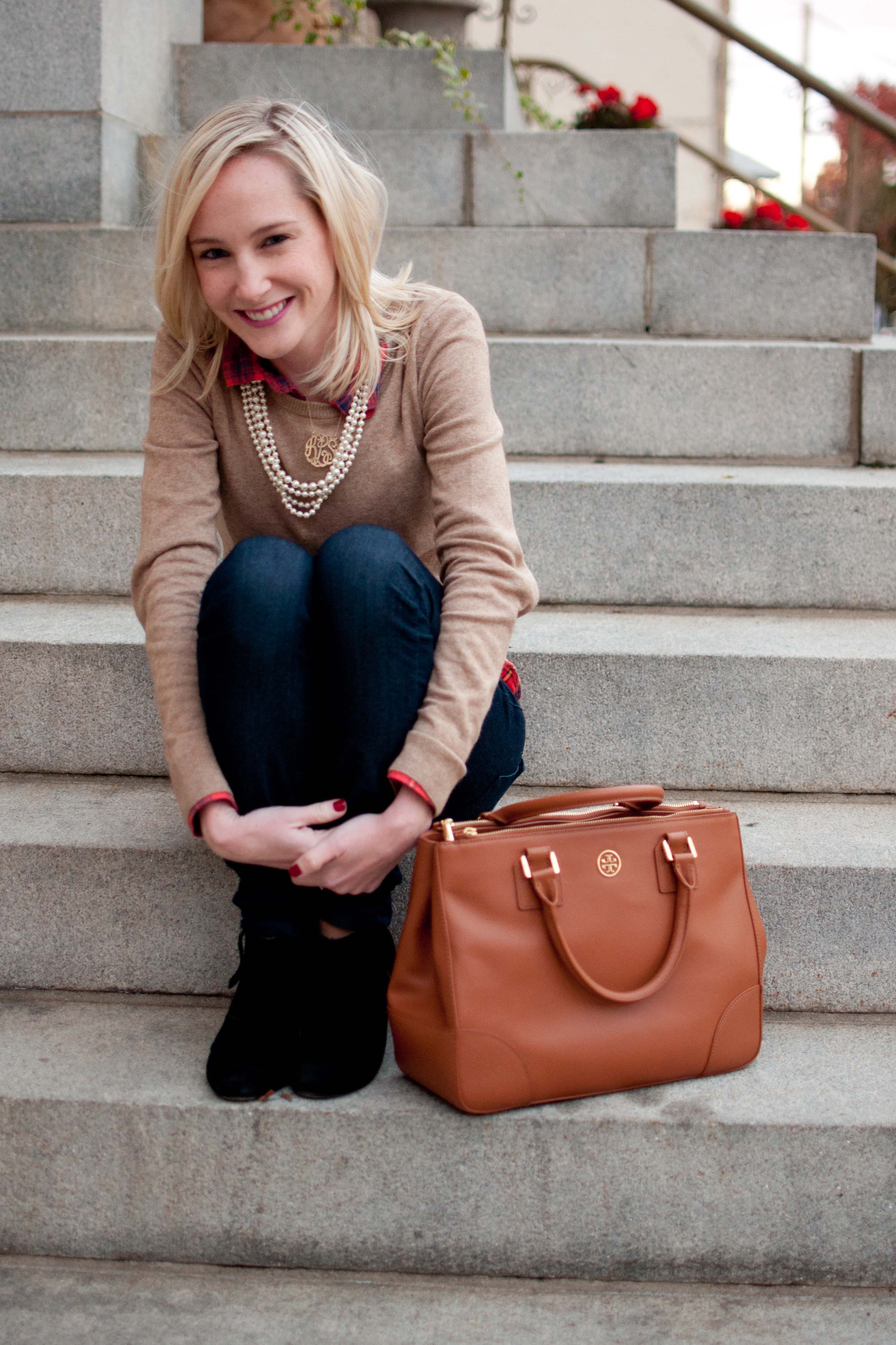 If you're just tuning into Kelly in the City now, I should let you know that I have a major dachshund obsession. (It's part of the reason Jessie and I get along so well. ;)) I am crazed about them. They crack me up.
I first became smitten with "hot dog dogs" as a kid, when my parents bought their summer house down in Ocean City, New Jersey. Our next door neighbors had–still have, I should say–a doxie named "Scooter." (Awesome dachshund name.) I fell head over heels for the little guy and his adorable personality. (I mean, come on. Because he's so long, he has to take stairs diagonally. And he has to scamper to keep up with you, even when you're walking slowly. And all he wants to do is cuddle.) I pretty much flipped when he was present during our wedding week. (Catch him in our iphone-generated wedding video here!) Oh, and Apple the Doxie just added to it all. (No, I've never met him. Or his owners. I just randomly found him while Googling dachshunds. Yep.)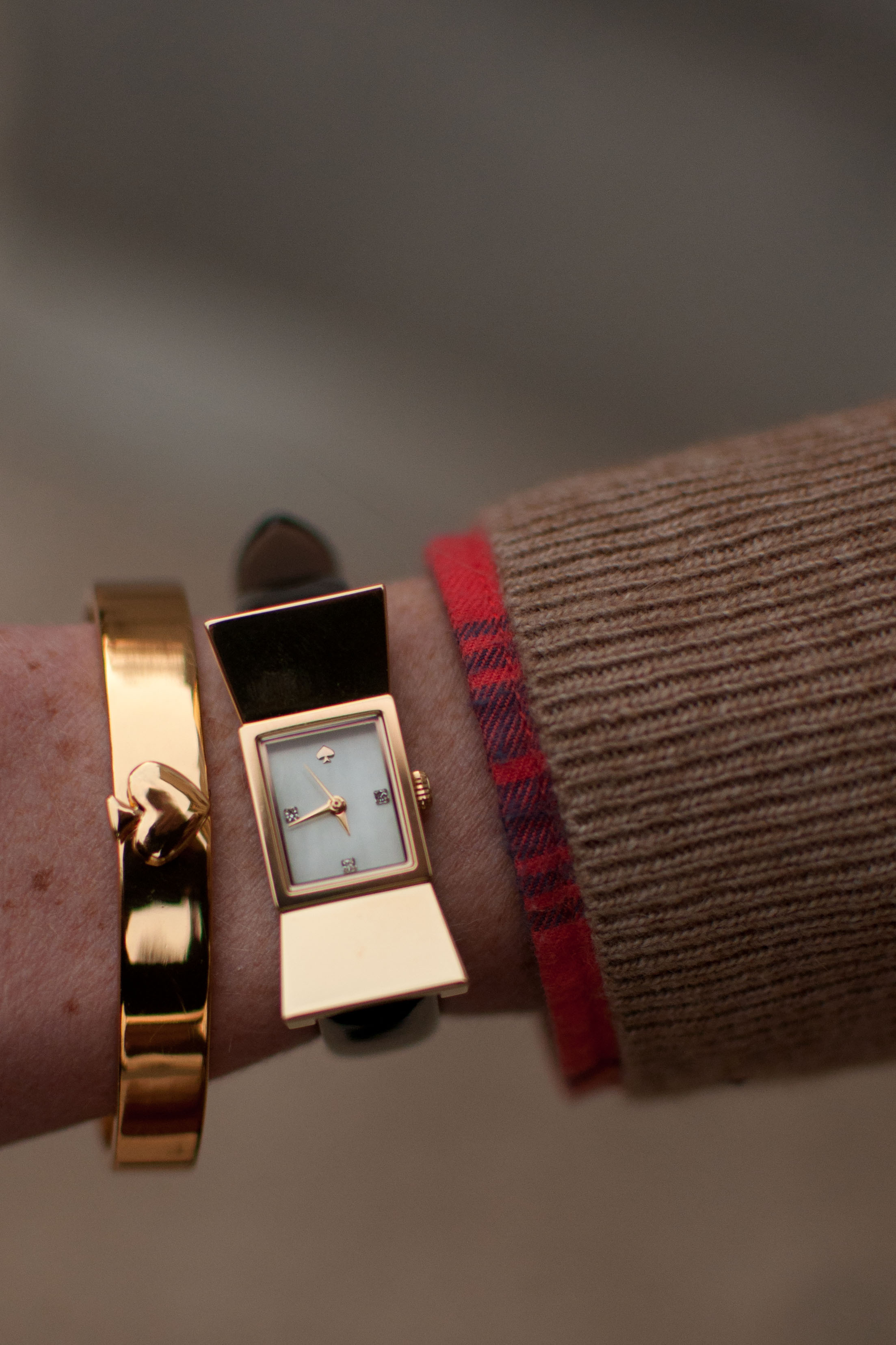 Anyway, it's only a matter of time before Mitch and I get our own doxie. (Eeee!) But we've both decided that our current urban lifestyle doesn't quite mix with having a puppy around. So we're going to wait until we leave the Big Apple. I'm pretty much terrified of leaving New York City, so getting my dachshund will be the perfect incentive one day when we decide to settle down and become real adults. ;)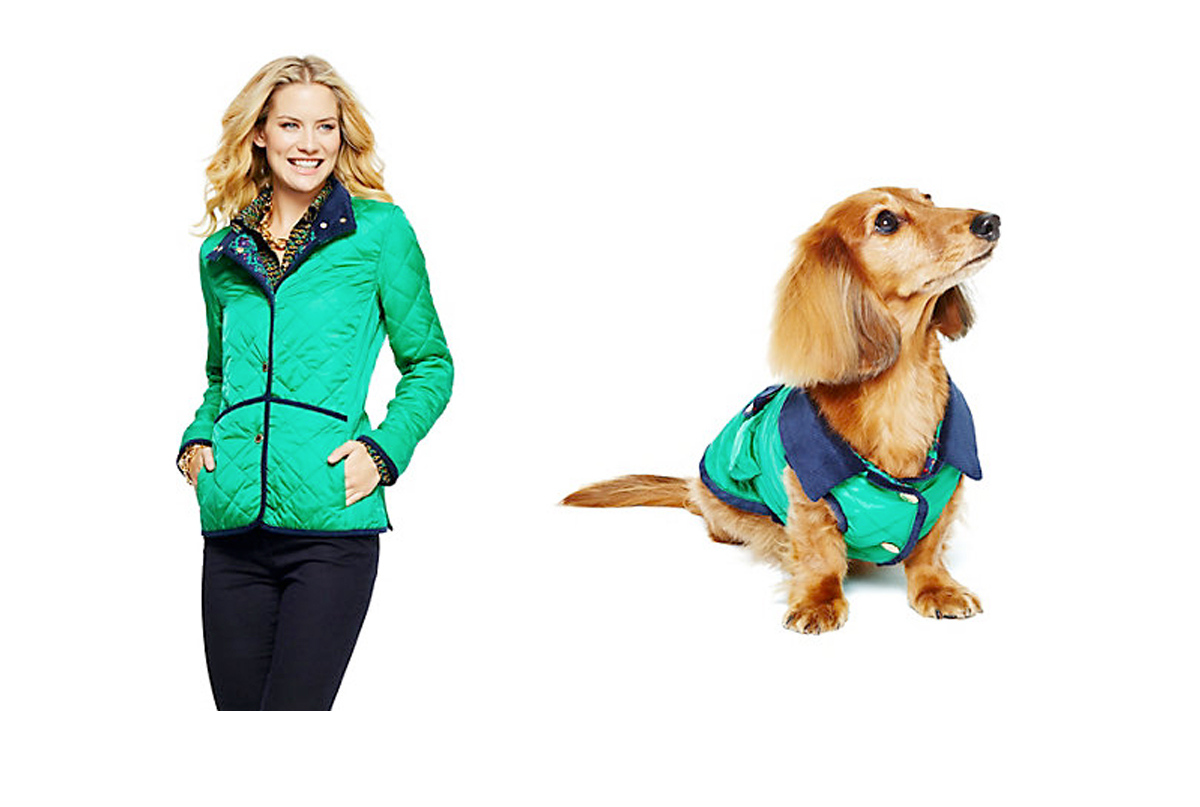 Oh, and when we do get our little guy, I plan on dressing him in this. You know, since I have the matching jacket.