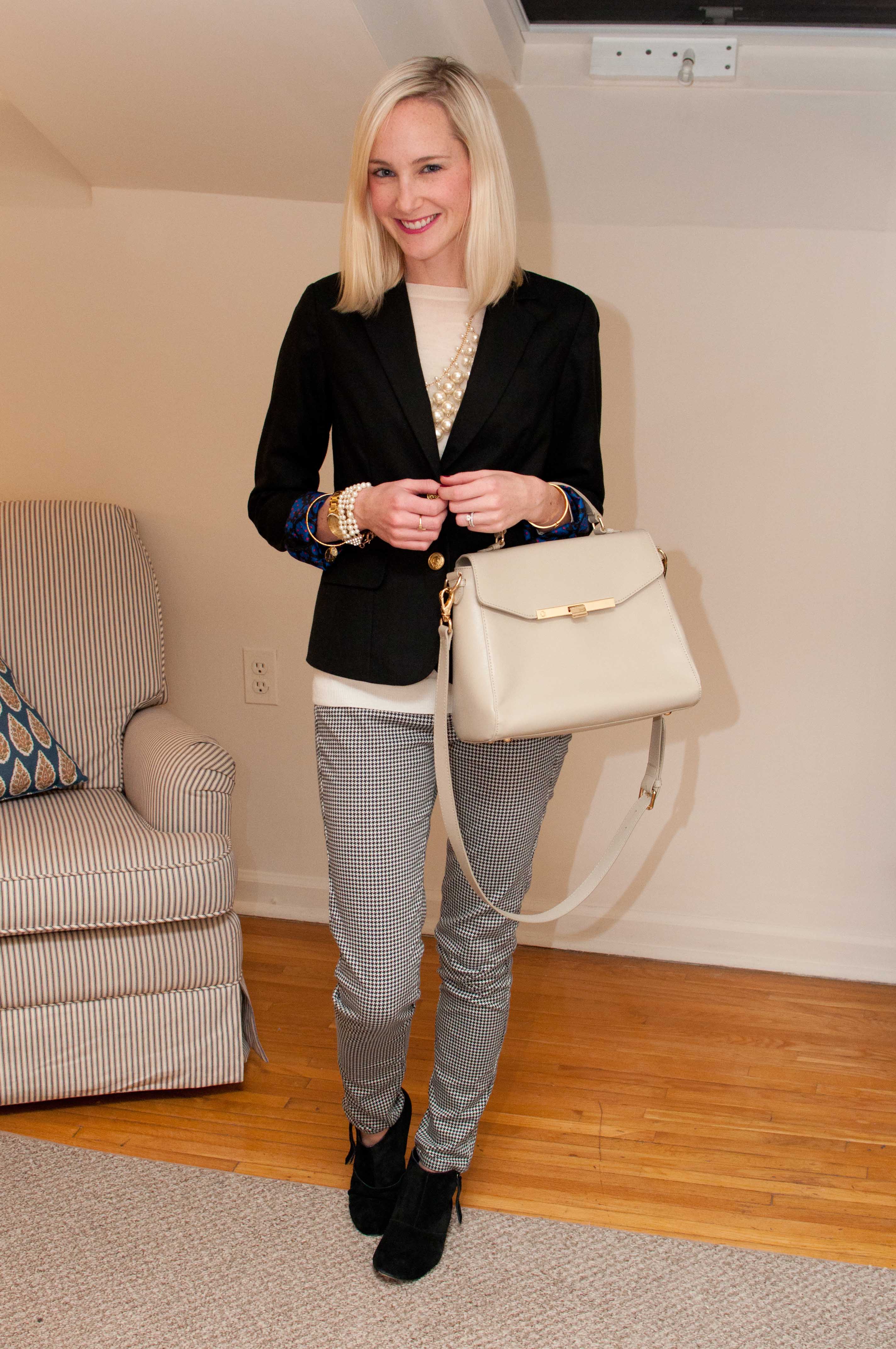 First of all, sorry about tonight's crummy photos. Indoor photography is not my forte. ;) Ugh to rainy days! And double ugh to rainy days in New York, during which walking seems to be the best mode of transportation! (The subway only takes you so far, and it's not even worth trying to hail a cab. #wah-wah) Thank goodness I had a fun night lined up with Sam from La Petite Pear!
Blazer: C.Wonder (On sale! And take an extra 30 percent off! Discount applied at checkout.) / Bag: C.Wonder (Sold out), similar here / Pants: Uniqlo (Old), similar here / Booties: DV by Dolce Vita (Sold out), similar here / Sweater: Joe Fresh (Old), similar here* / Necklace: J.Crew (Super old) — but loving this statement pearl necklace in gold/clear! / Watch: Michael Kors / Bracelets: Julie Vos via Tuckernuck (c/o); Kate Spade; and J.Crew (Old), similar here* / Earrings: J.Crew*, less expensive version here / Lipstick: Clinique
*Take 25 percent off your order of $100 or more with code "GOSHOP"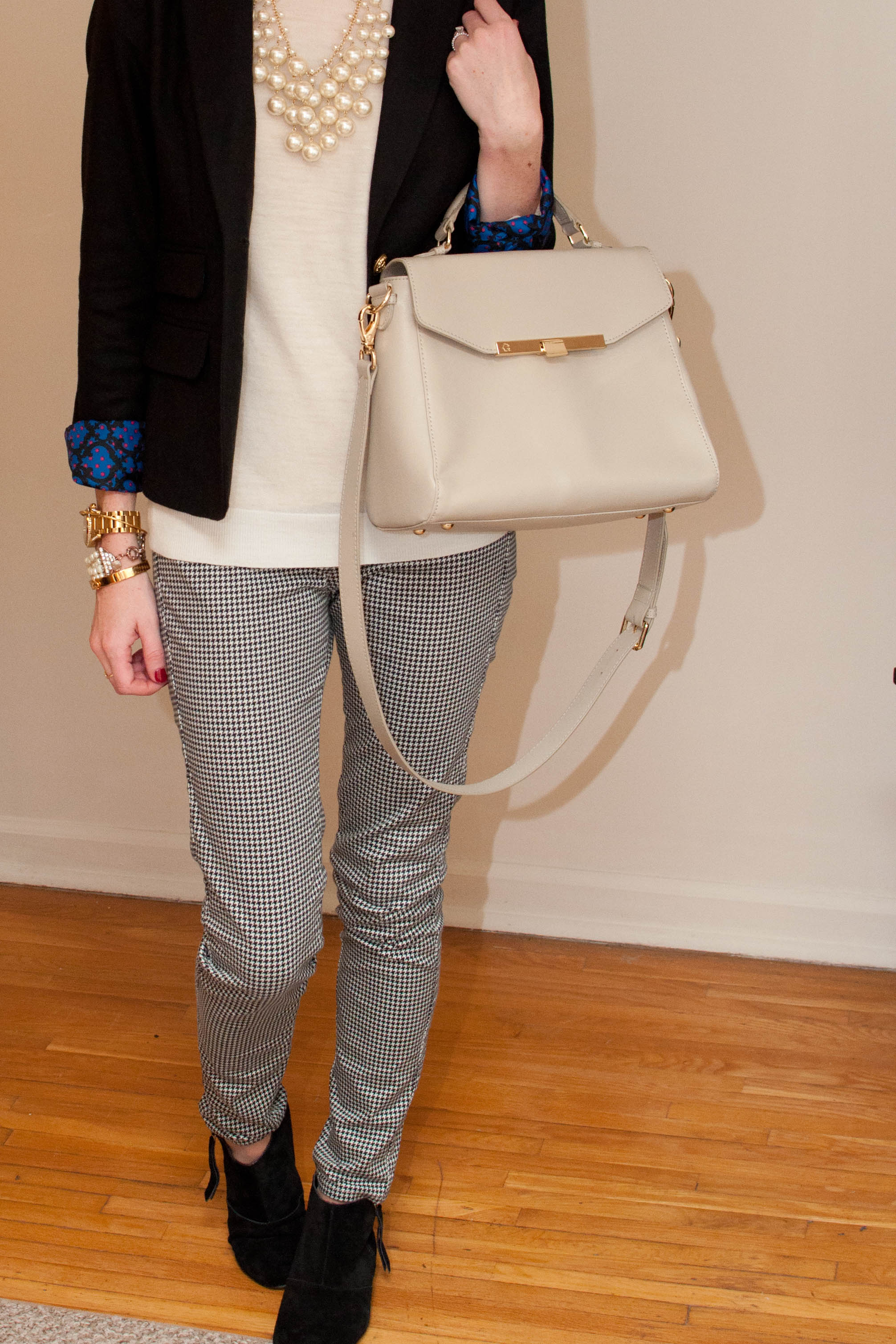 First, Sam and I hit up the Kate Spade Saturday + Birchbox event in the Meatpacking District. So fun. To be honest, I'd kind of brushed KSS aside before tonight. (What?! You don't mess with perfection. And KSNY is perfection.) But I have to tell you: the brand is pretty awesome! I'd somehow missed the memo that Kate Spade Saturday is far more affordable, and that the line is way more casual. (Let's face it. As much as I want to–and I really do–I can't wear 1950s-style dresses every day.) Below are some of my faves from the Saturday line. :)
After the event, Sam and I headed over to Serafina's and sat on the top floor, where we had great views of the Meatpacking District. We ordered some delicious Italian food and a couple of glasses of white wine, and talked. (So nice to have a girls' night!) Sam is one of the sweetest, most sincere bloggers I've met so far, and I'm so glad to call her a friend! Can't wait to do it again.
Happy Friday, fashionistas! It's family time for me! :)