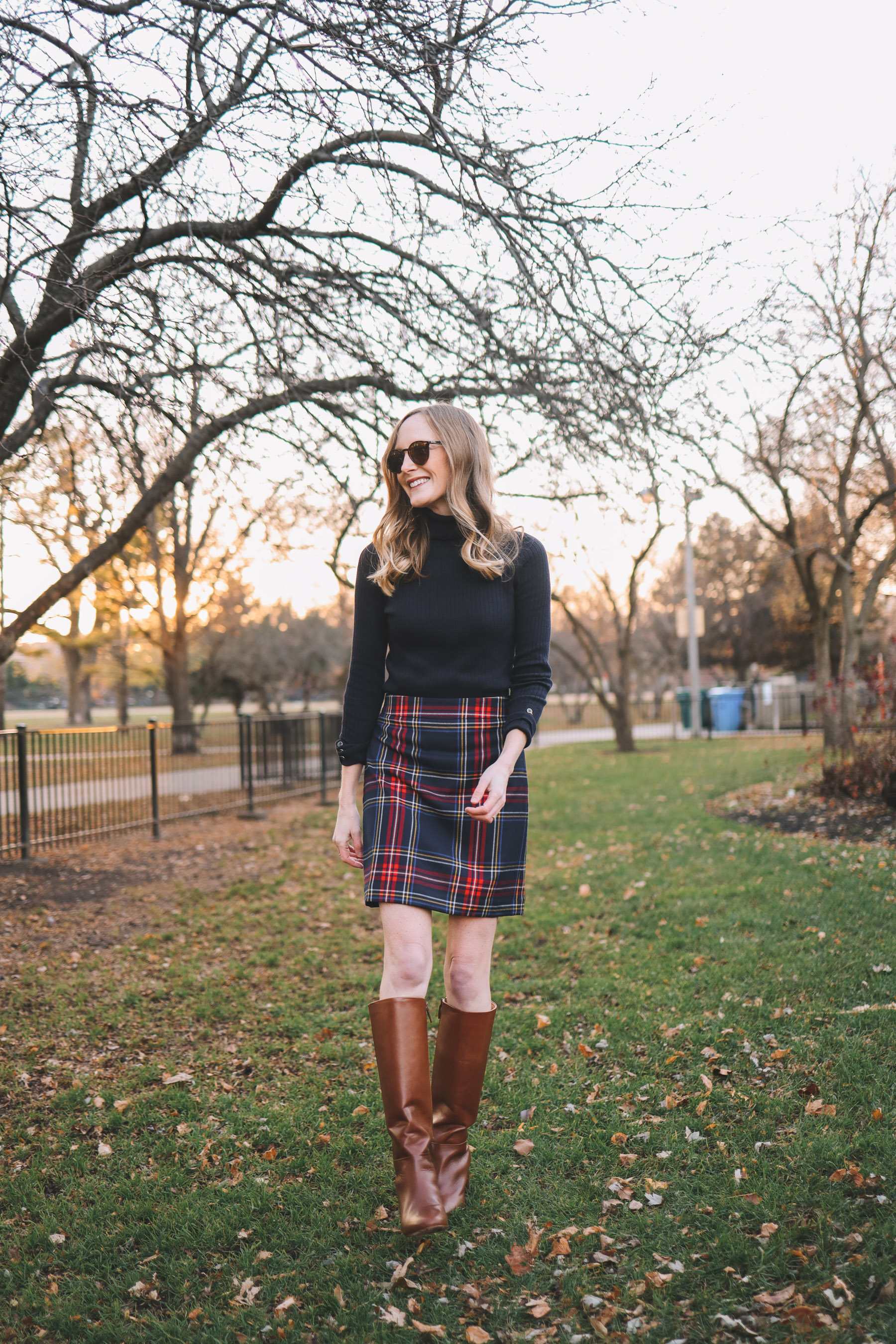 Chunky Heel Riding Boots / Faux Fur-Lined Puffer Vest (Also SO in love with this camel wool vest!) / Tartan A-Line Skirt (Just-as-cute similar options here, here and here.) / Button Cuff Turtleneck Sweater
I'm back with another festive outfit!
This skirt features such a classic plaid, and I love that the navy will allow me to wear it well after the holiday season. It's actually a pretty-hard-to-find tartan, which is why I was thrilled when I saw it included in this year's collection! (Yes. I realize how 🤪 that makes me sound.)
It looks great with riding boots, booties, pumps, flats—heck, I think it would even look fantastic with white sneakers and a chunky sweater! Incredibly versatile.
TTS, in case you're wondering!
Shop the post:
Chunky Heel Riding Boots / Faux Fur-Lined Puffer Vest (Also SO in love with this camel wool vest!) / Tartan A-Line Skirt (Just-as-cute similar options here, here and here.) / Button Cuff Turtleneck Sweater