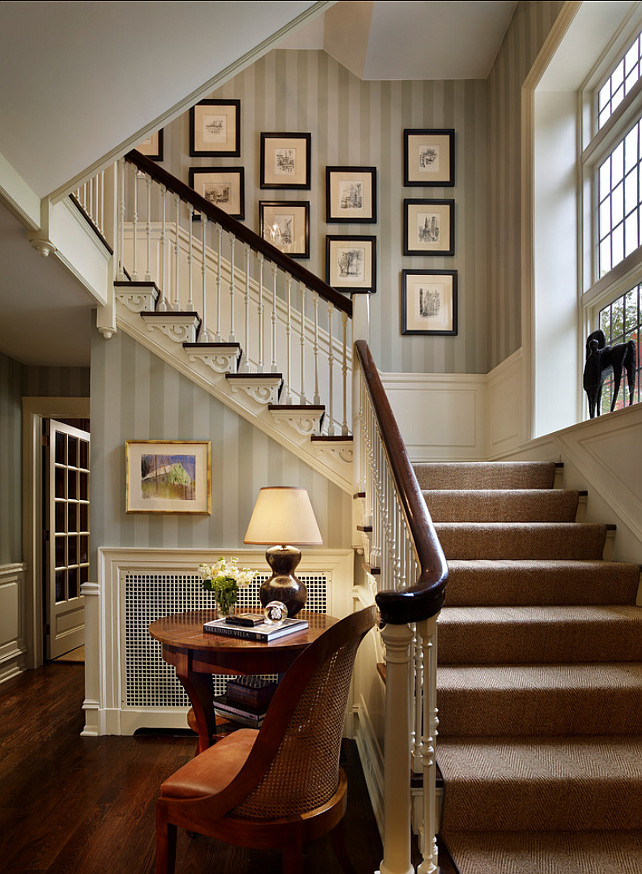 1. Source
I had a lot of fun putting together this recent blog post on mudrooms. Taking 15-20 minutes to scroll through Pinterest gives me all the inspiration, motivation and relaxation vibes, haha. So I'm back with another roundup!
Now that we had our runner replaced with Rouzati Rugs, I've really enjoyed thinking about staircase finishing touches. I'll say that this is several years out; the mudroom is 100-percent next on our list because of functionality reasons. But that gives me lots of time to decide on what'll look best in our home!
Here are some decisions:
Wainscoting halfway up (with wallpaper) or wainscoting all the way up (with no wallpaper): I go back and forth on this constantly. BAH! I will say that I'm most drawn to the photos that feature a neutral stripe wallpaper. It feels very me, and it also gives off that homey vibe I'm always after for our family. (Not sure if this makes sense, but one day I want the girls to come home from college and feel comforted when they walk in the door, haha.) However, white wainscoting all the way up would really help to brighten the space up and give it a clean feeling. But I love wallpaper so much… (pretty sure 99 percent of you are going to say no wallpaper but the HEART LOVES WHAT THE HEART LOVES. 😜)
Style of the wainscoting: As you can see from the photos, wainscoting comes in all different shapes and styles! This is obviously a job for Kira David Design, but I'd like it to match the wainscoting that we have in the rest of the house. (You can see what that looks like here, in the photo with the navy wallpaper.) I'll just need her to draw it out for us! (Love you, my talented little BFF!)
Crown molding: This is a definite. You can see what I'm talking about here, but the hallway is missing that bit of charm that I find to make such a huge difference in spaces. Can't wait to get that up!
Frames: I'm partnering with the brand on another project, which is how I recently fell in love with Caitlin Wilson's gold-framed equestrian paintings as well as their gold-framed nautical paintings. No, I do not ride horses. And yes, we are landlocked. It's fine. 😆
Lighting: In the upstairs hallway, you'll see that we have some can lights in the ceiling. I'd like to replace those with some nice flush mounts fixtures! My dad replaced the sconces last year, and I ADORE the chandelier that the previous owners installed so all that will stay! :)
This project will be happening no time soon, but thoughts? Which inspiration photo is your favorite?!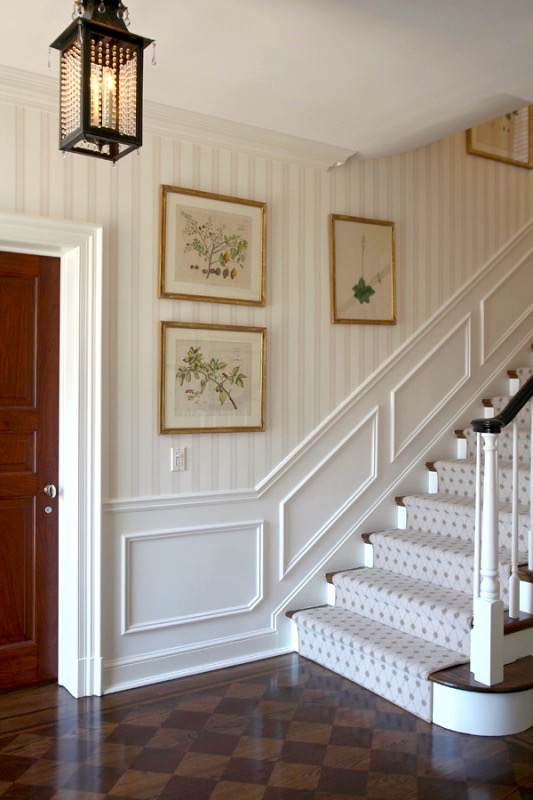 2. Source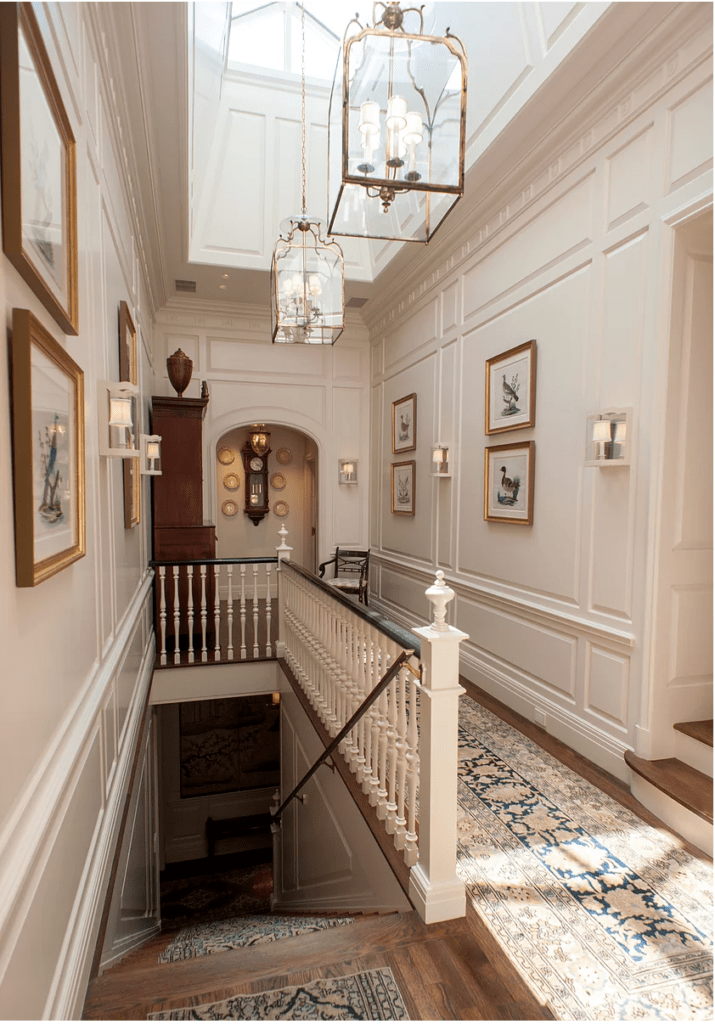 3. Source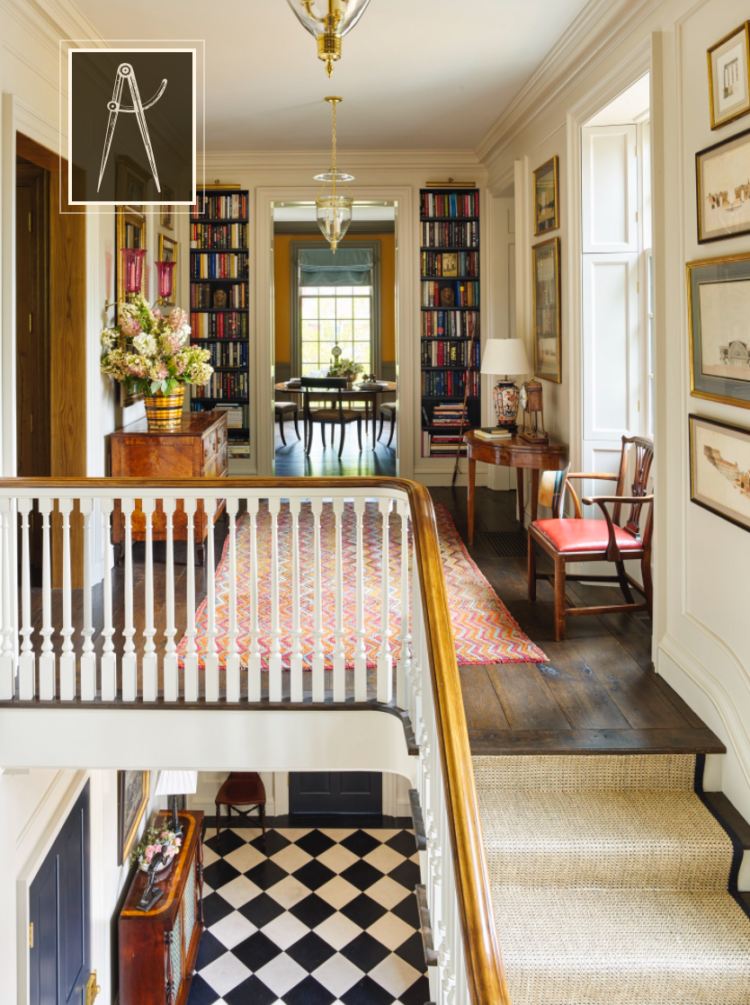 4. Source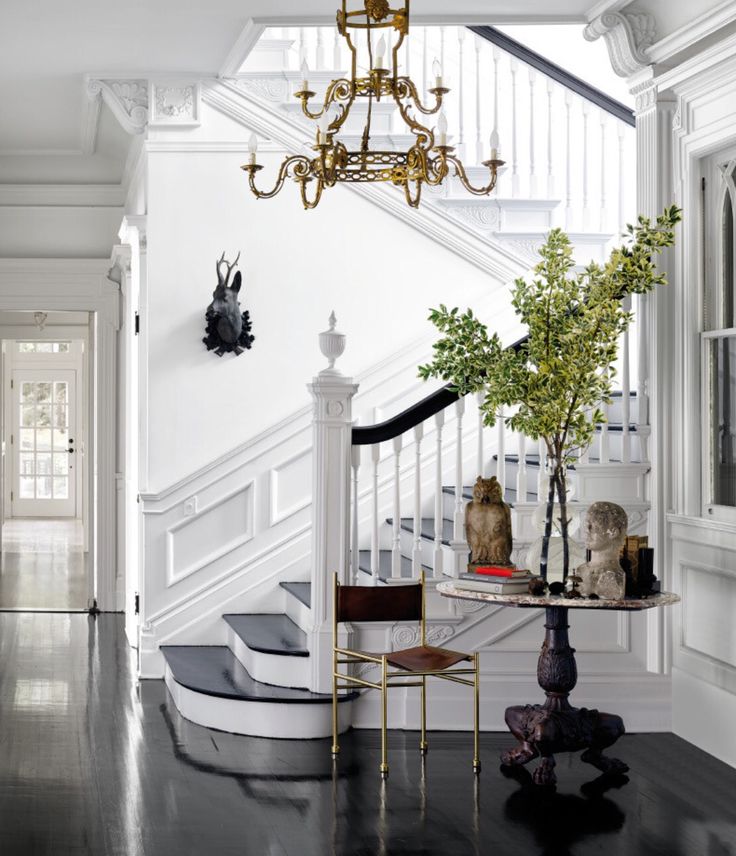 5. Source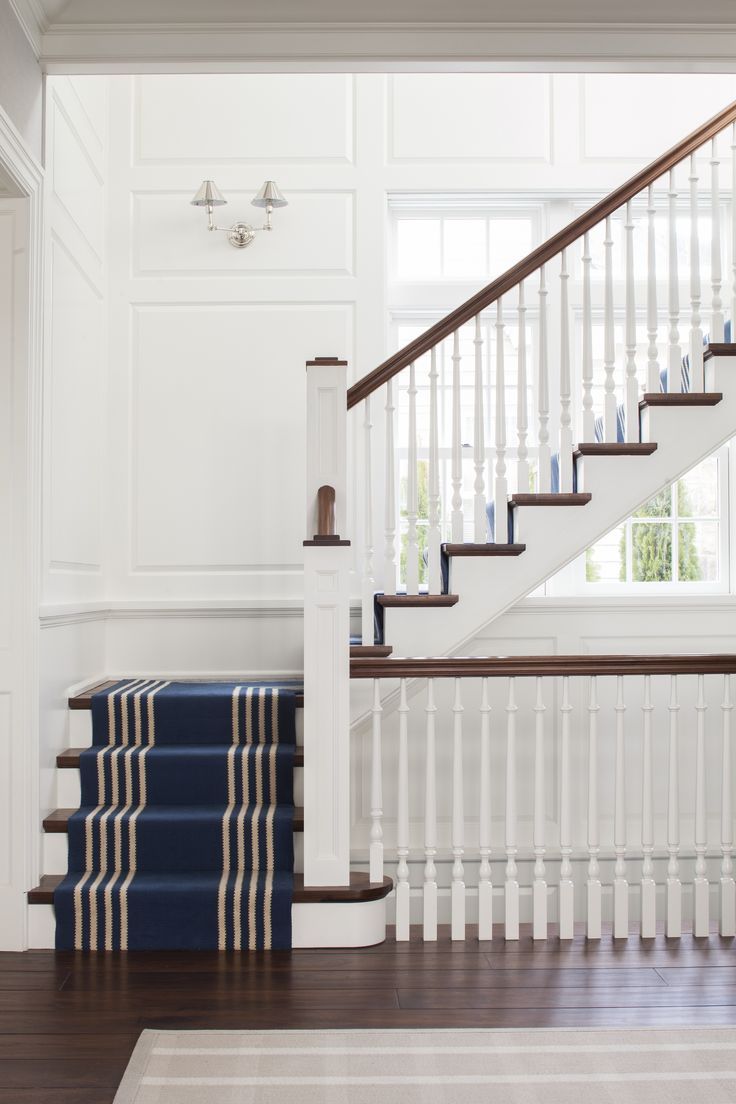 6. Source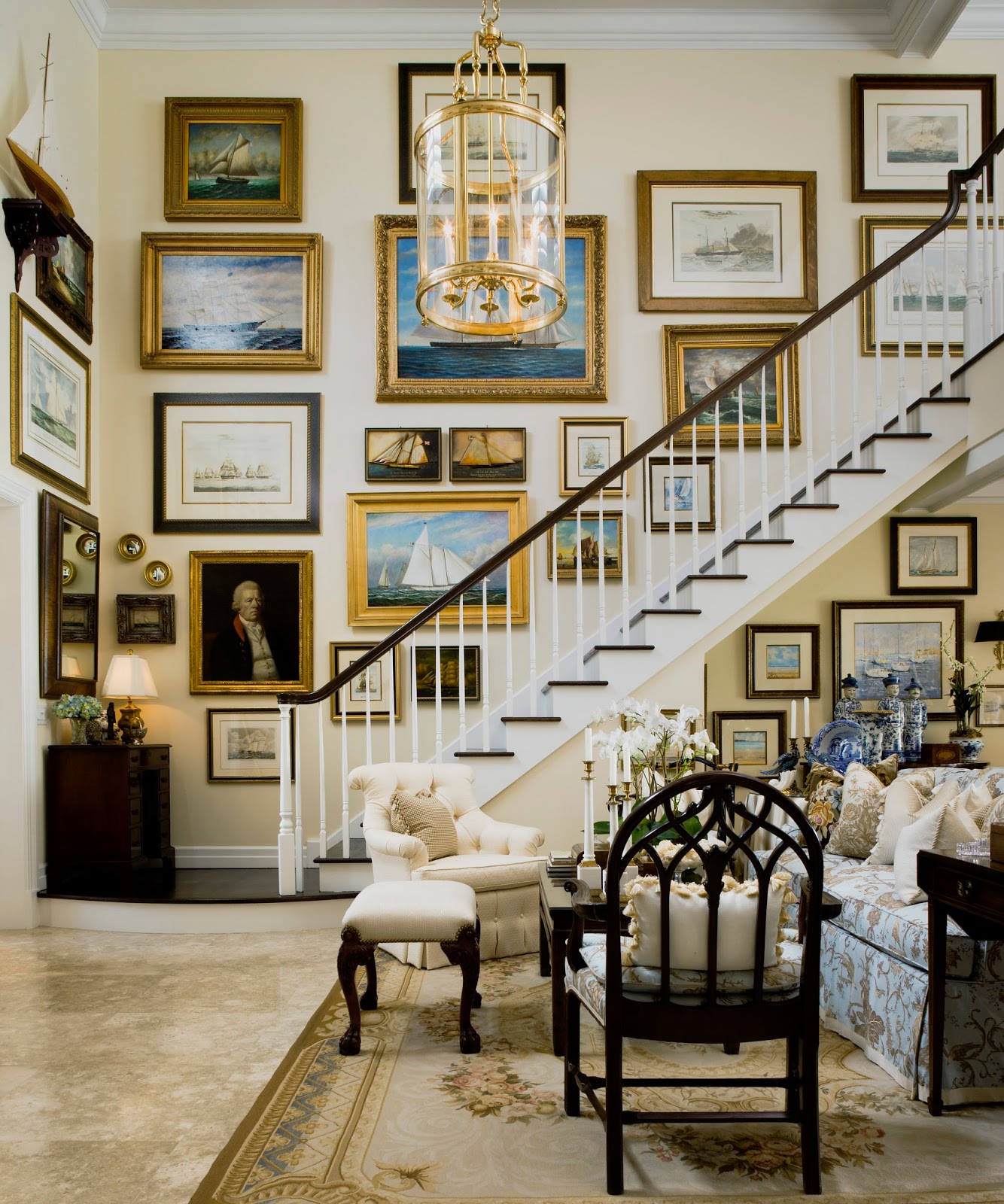 7. Source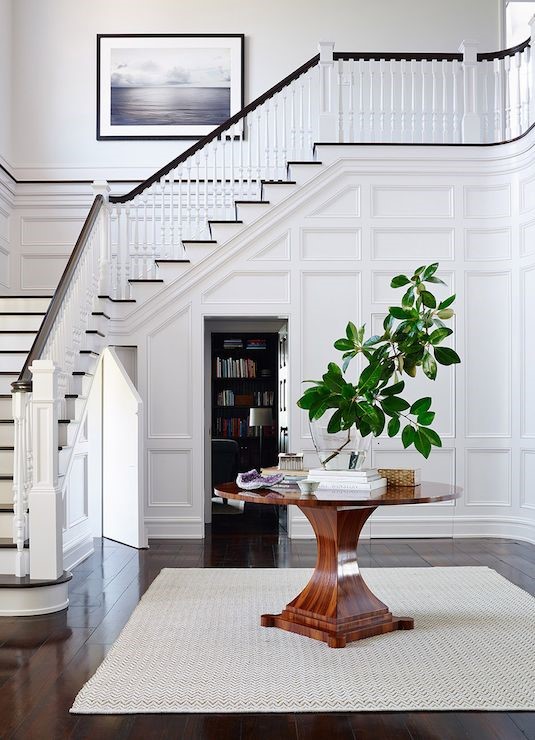 7. Source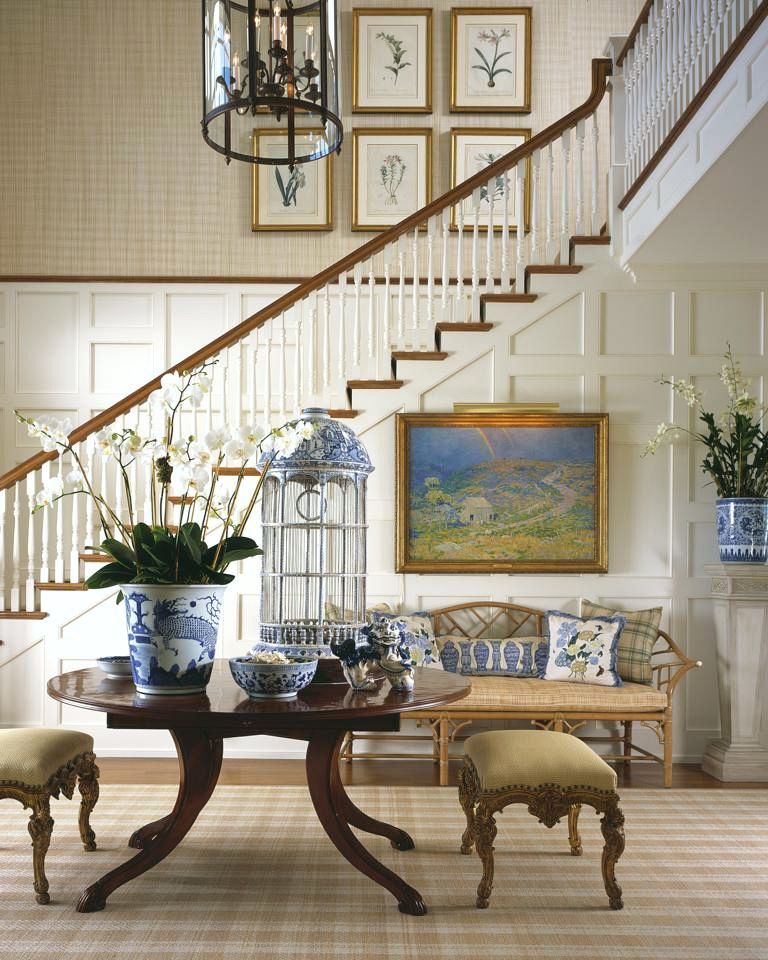 8. Source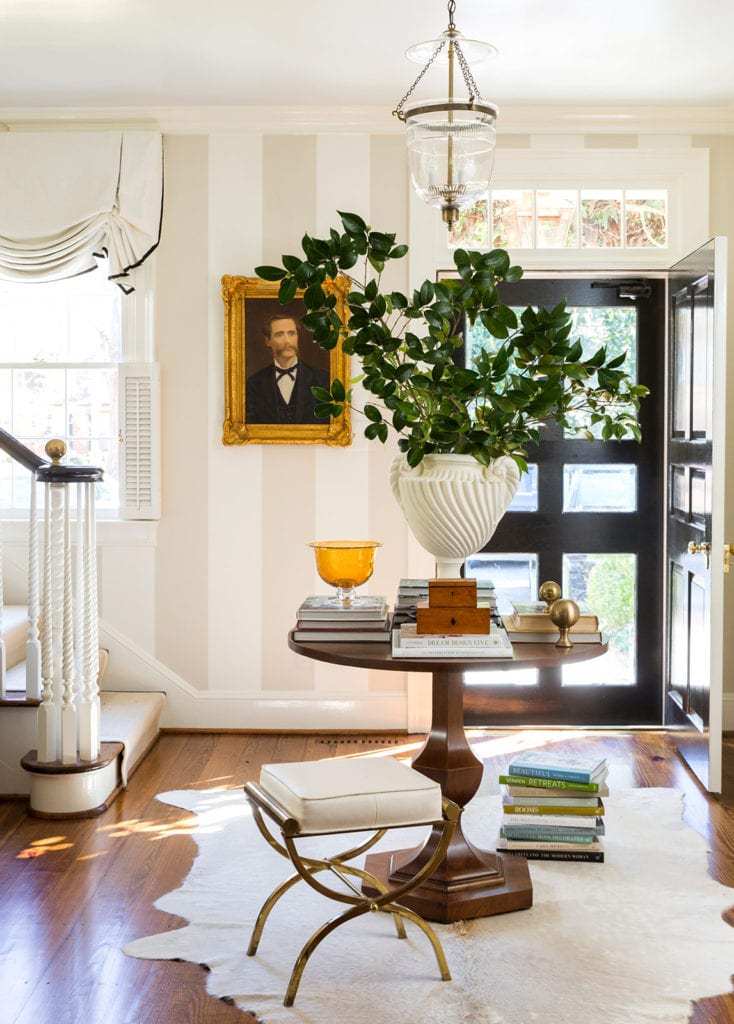 8. Source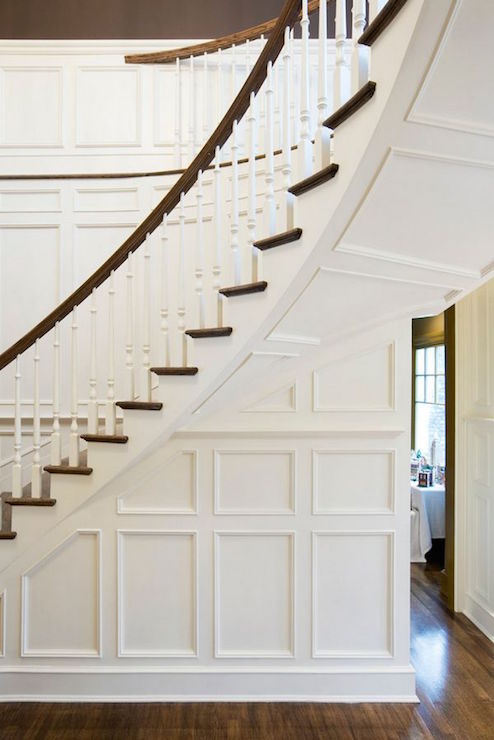 9. Source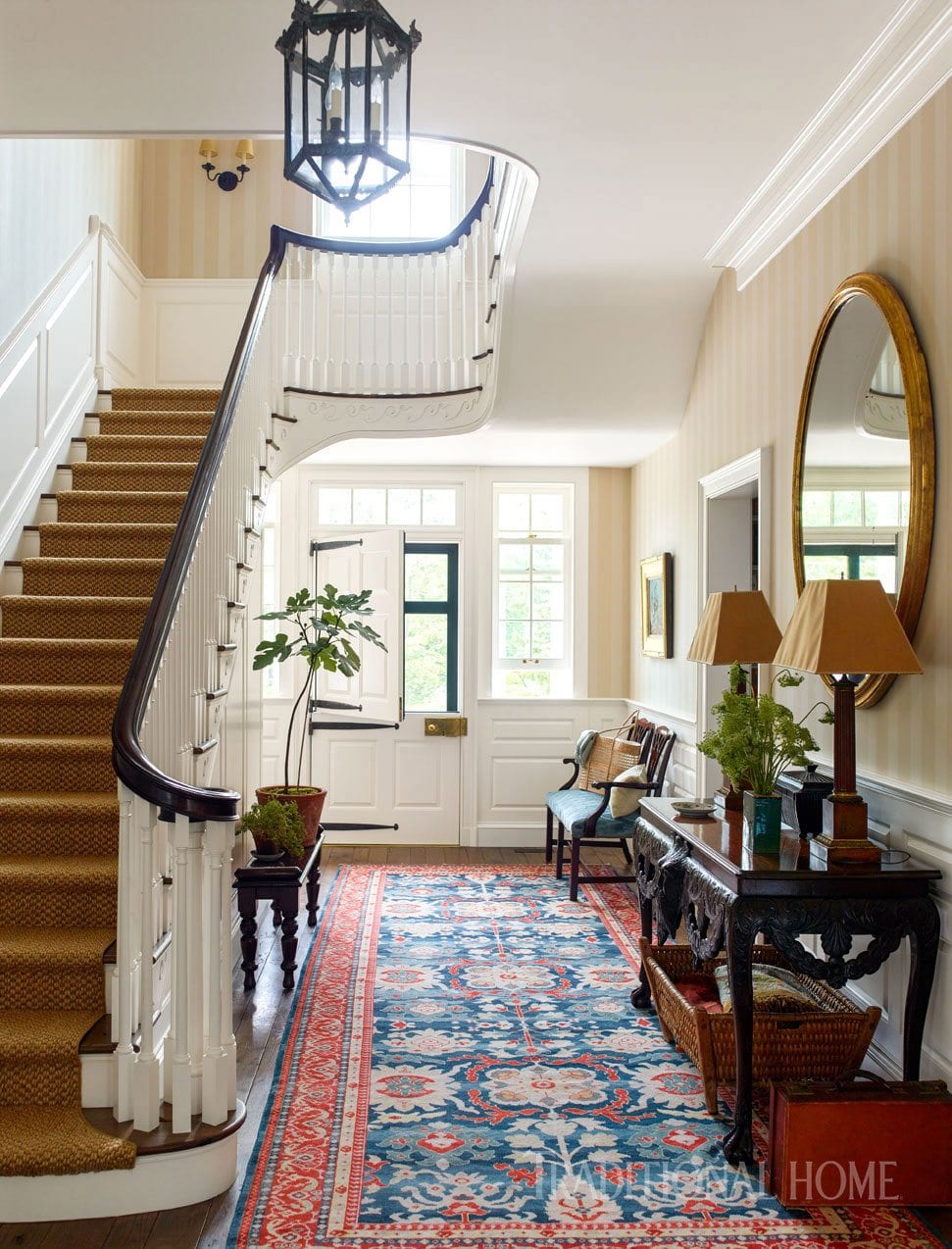 10. Source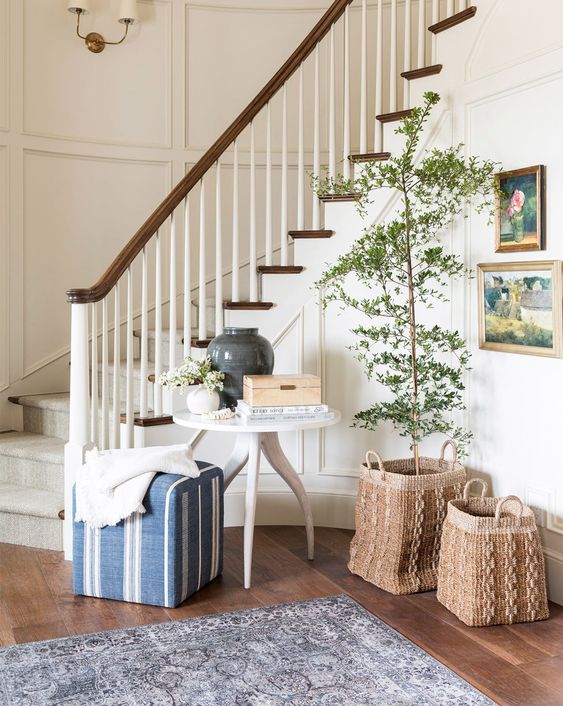 11. Source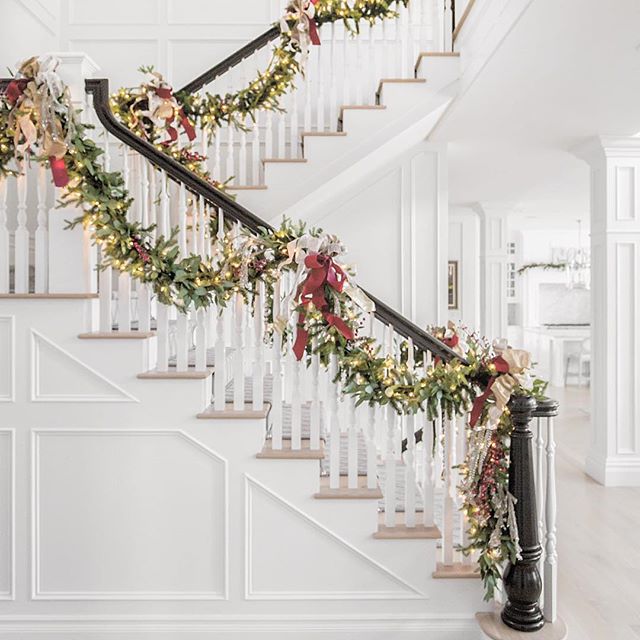 12. Source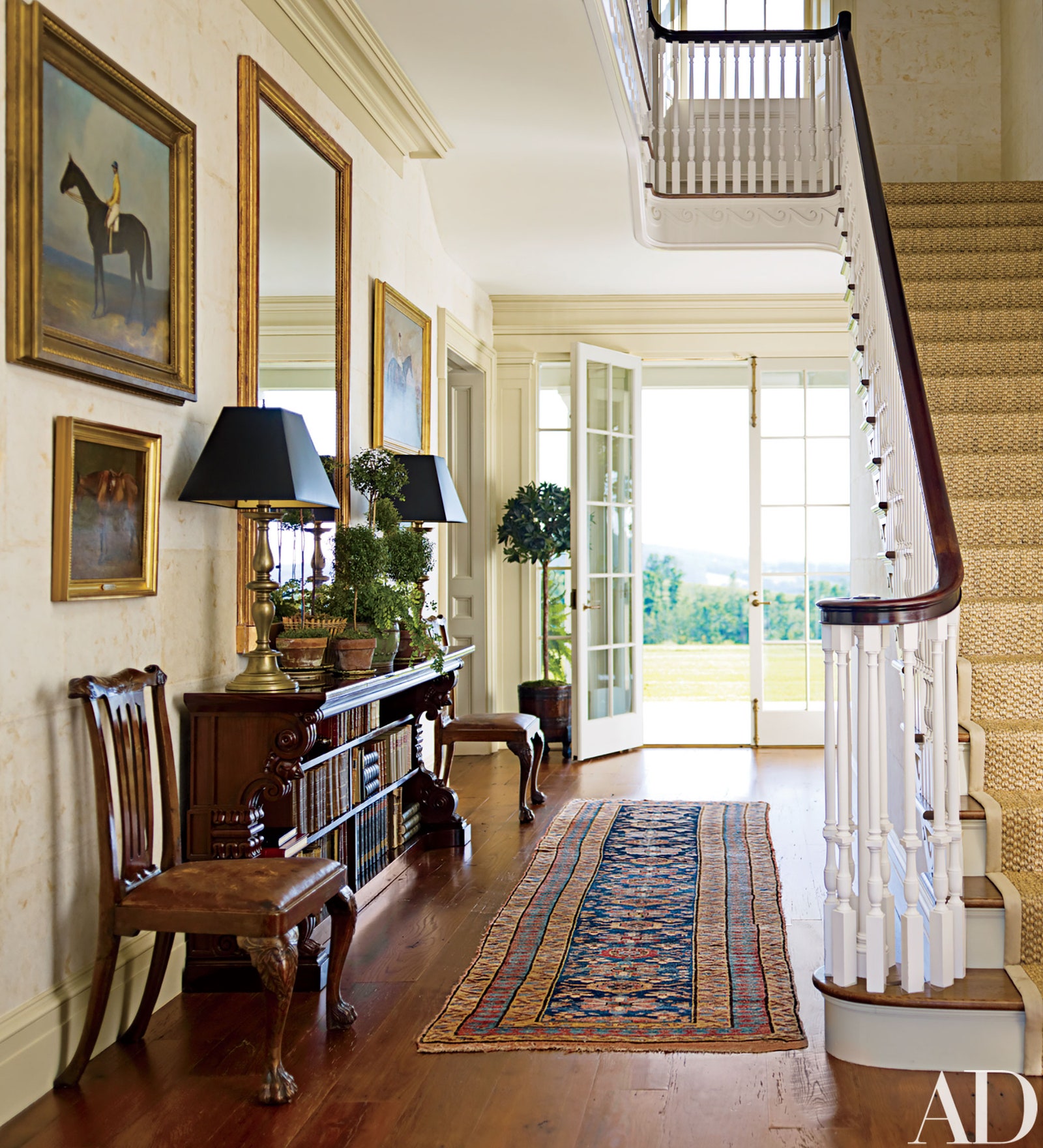 13. Source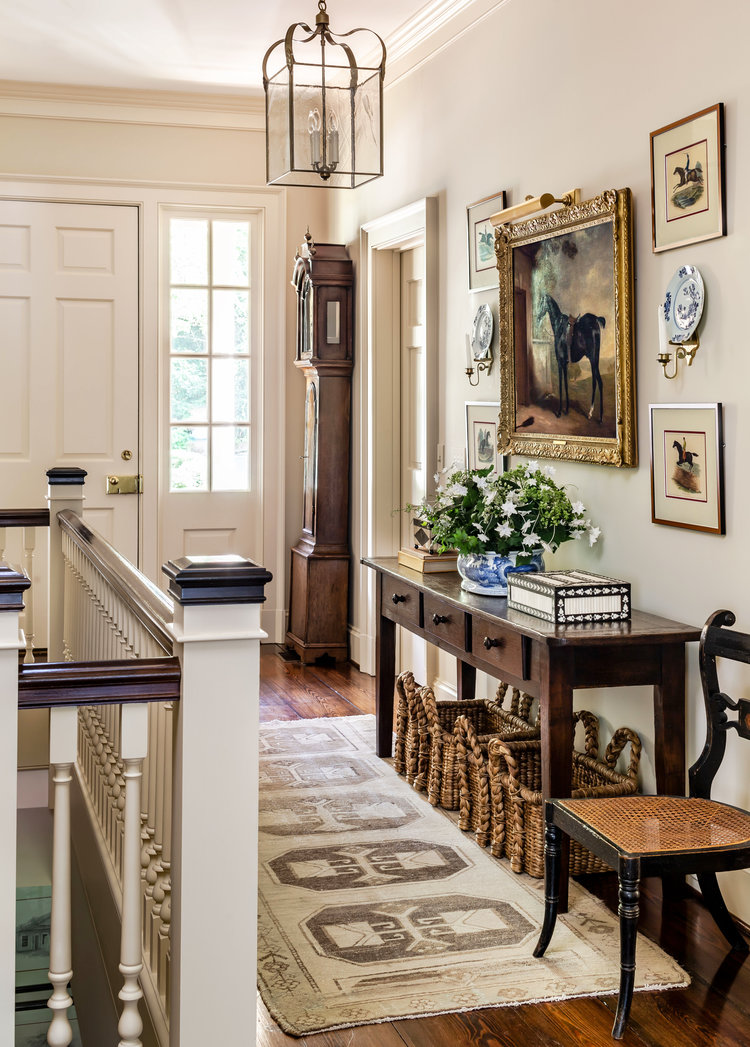 14. Source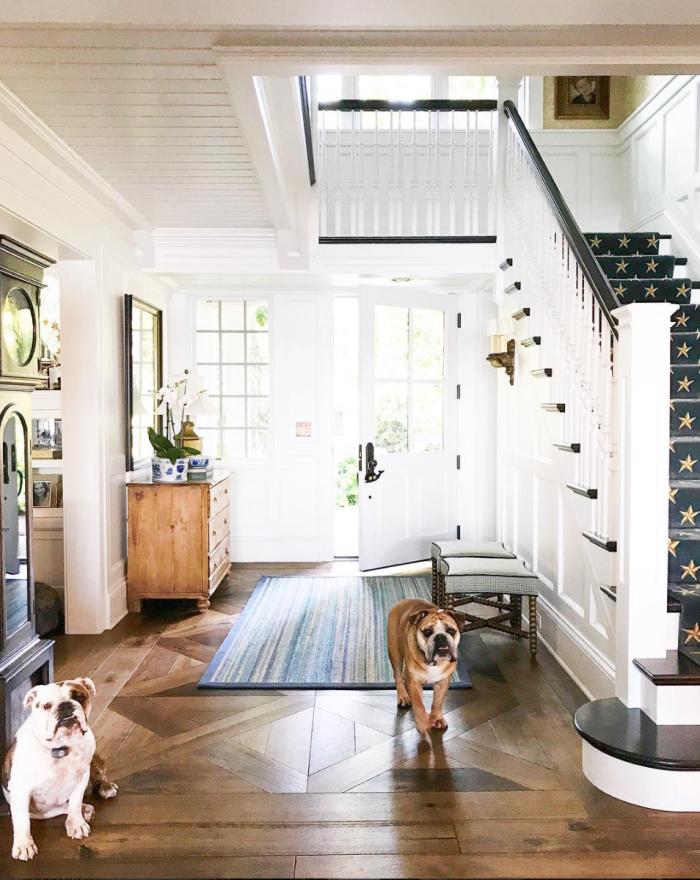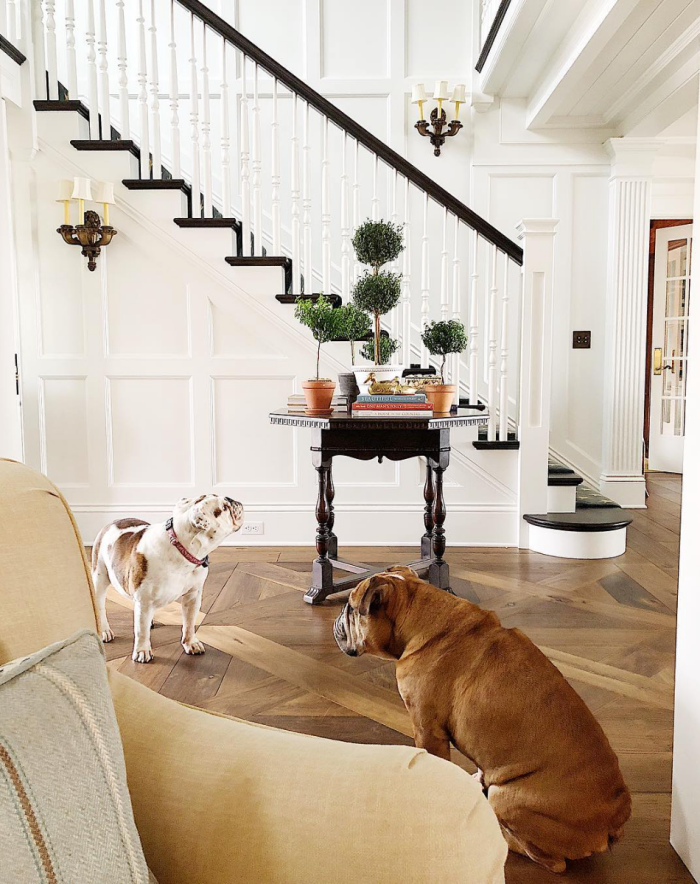 15. Source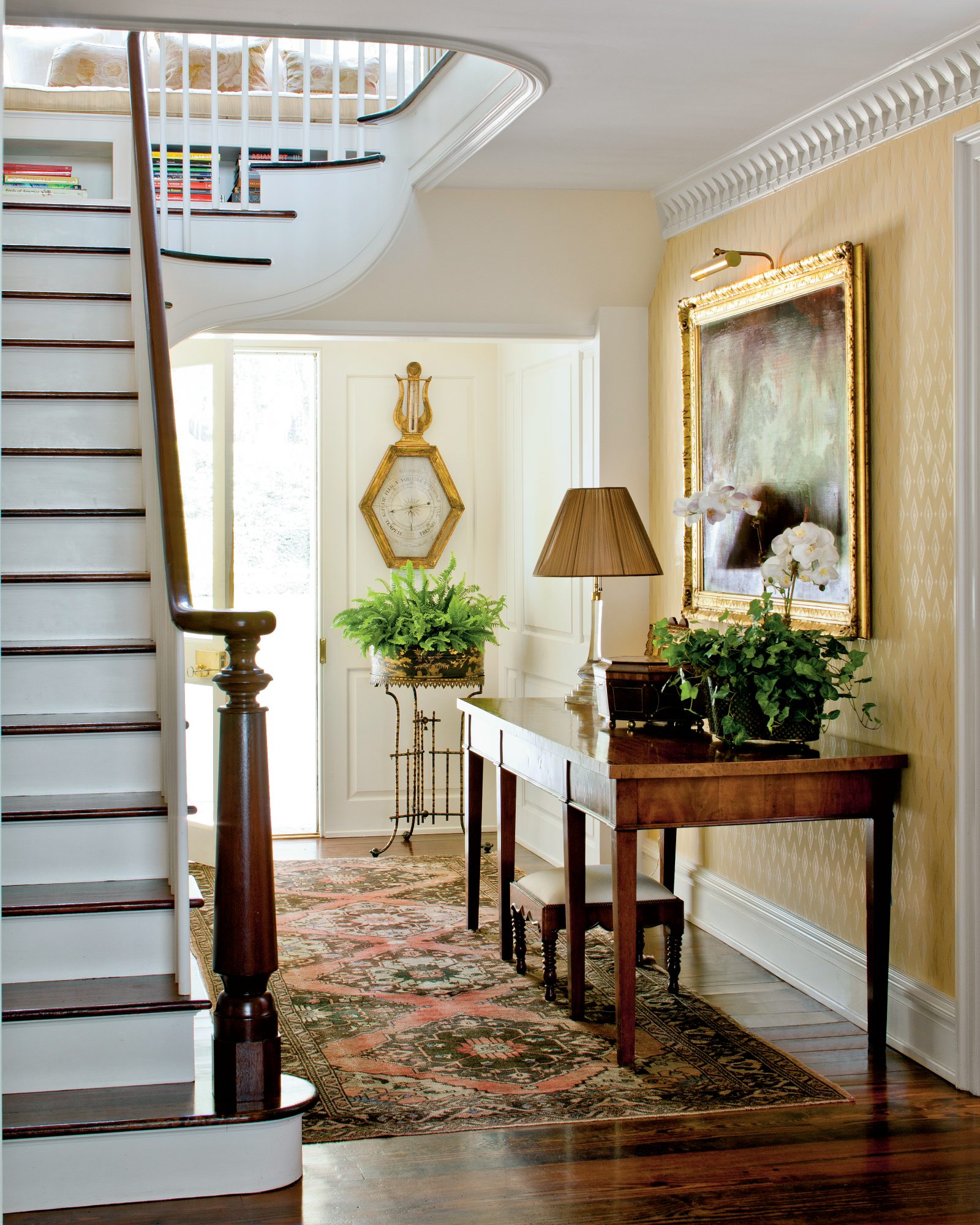 16. Source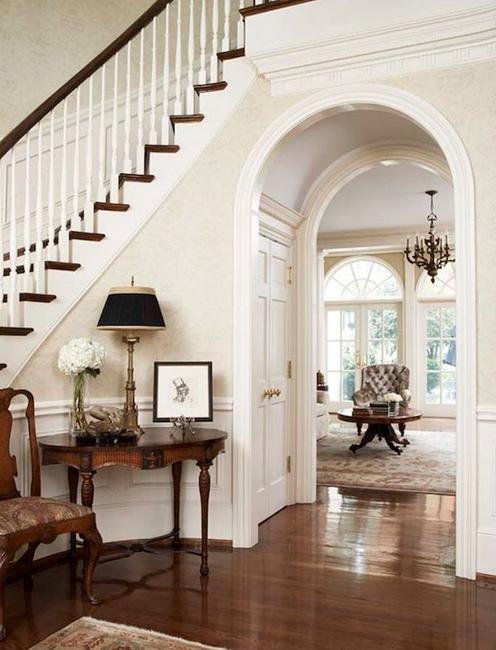 17. Source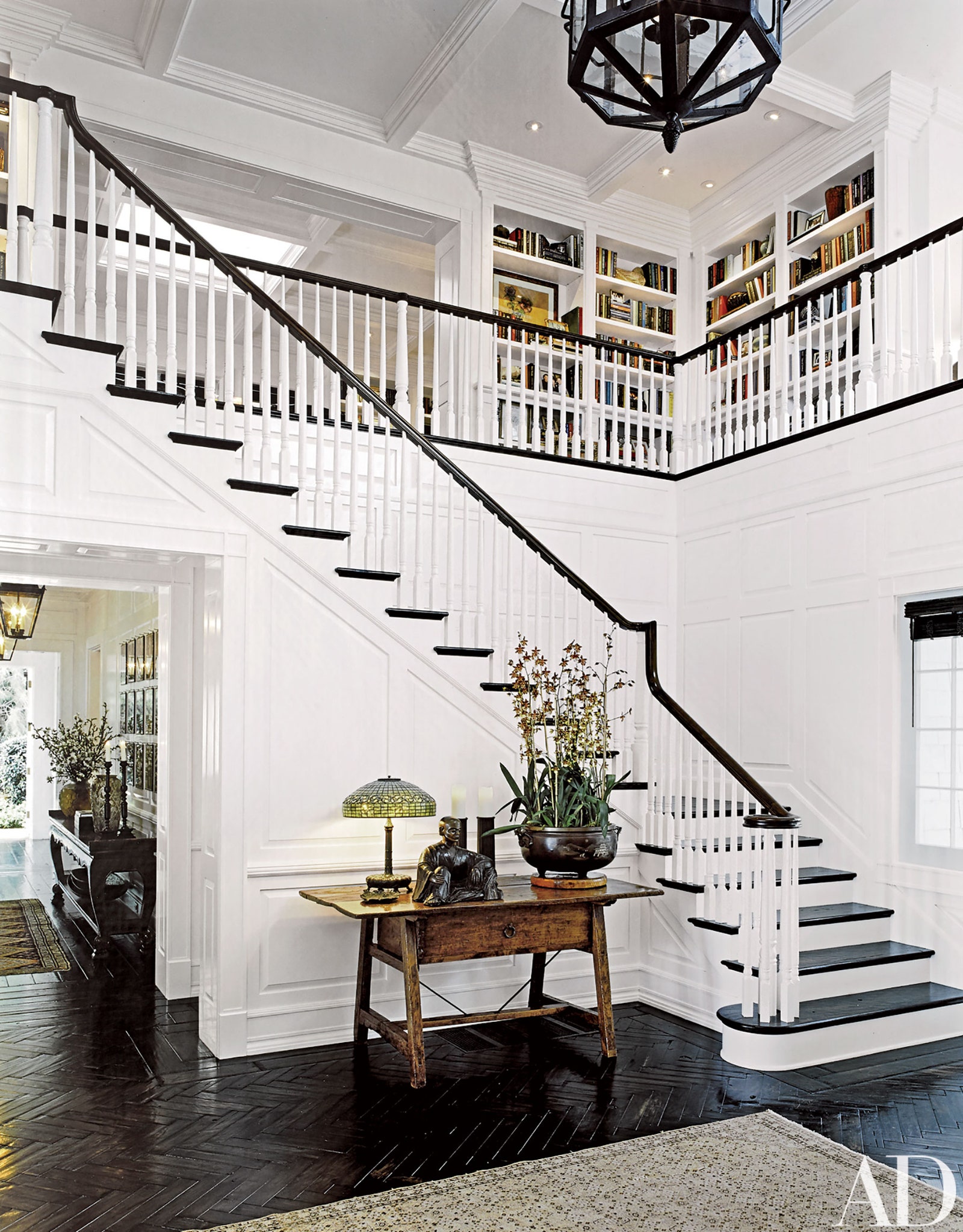 18. Source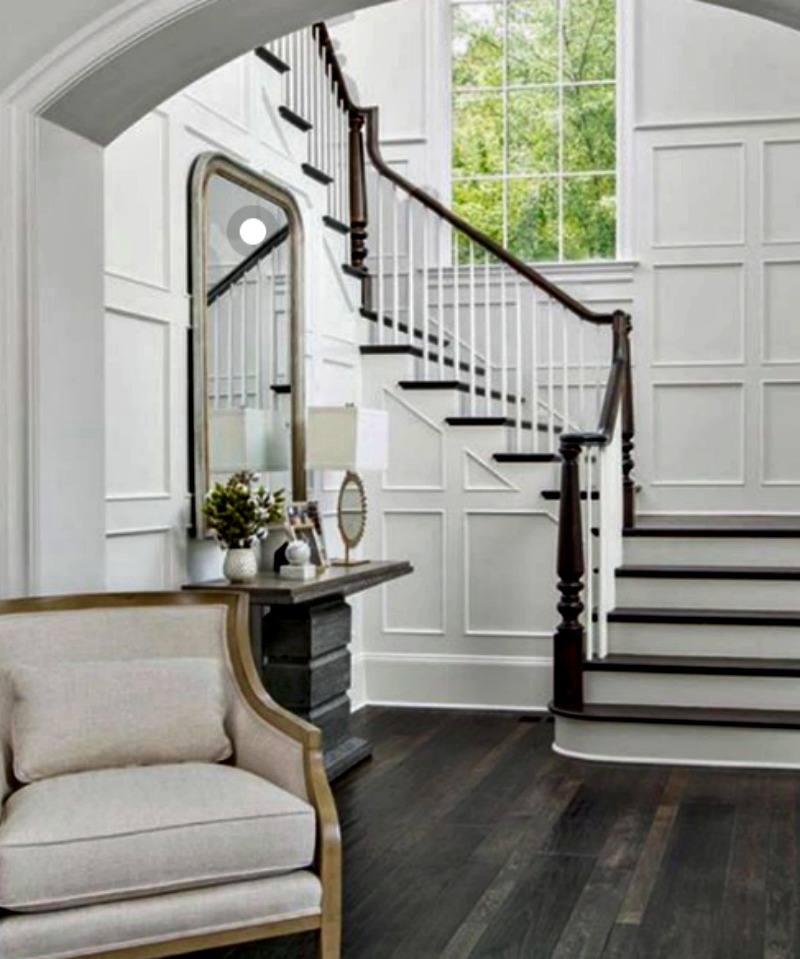 19. Source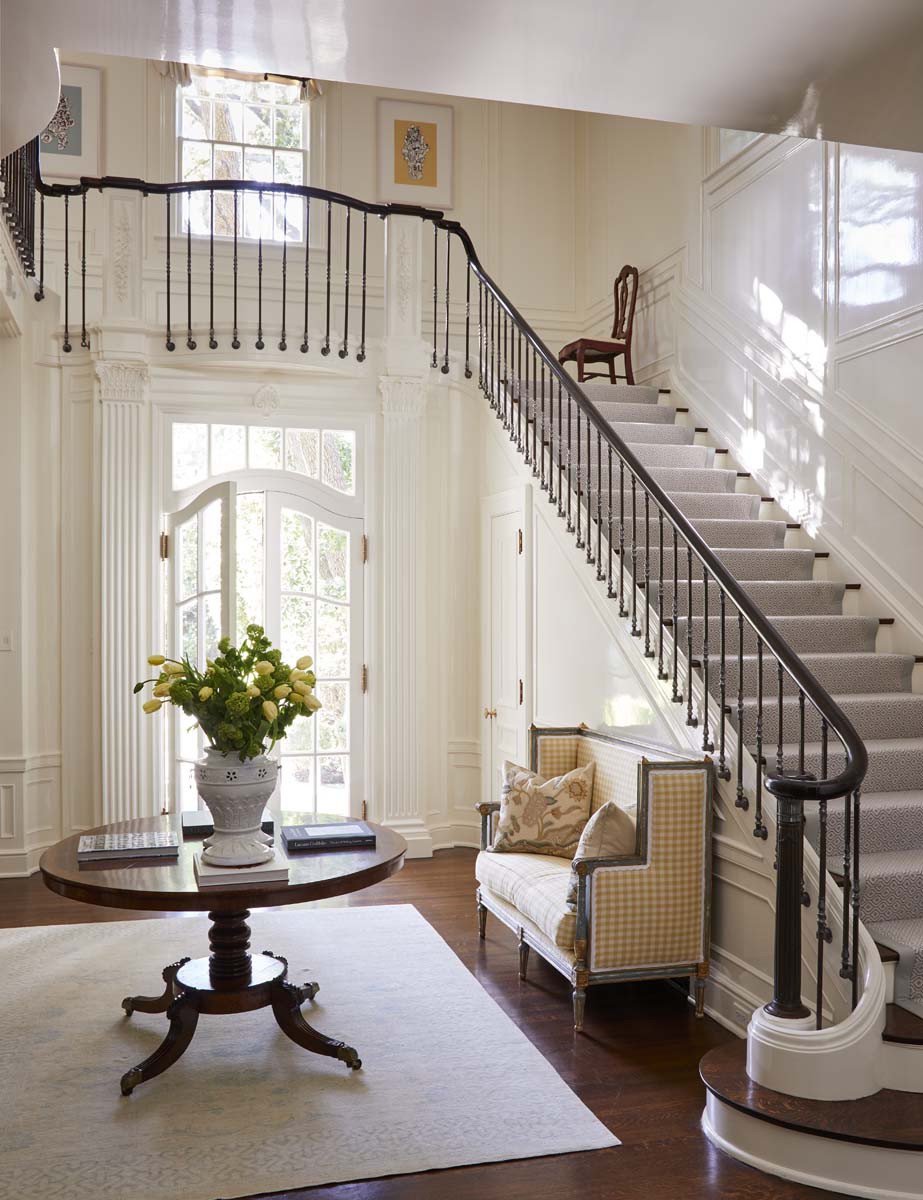 20. Source