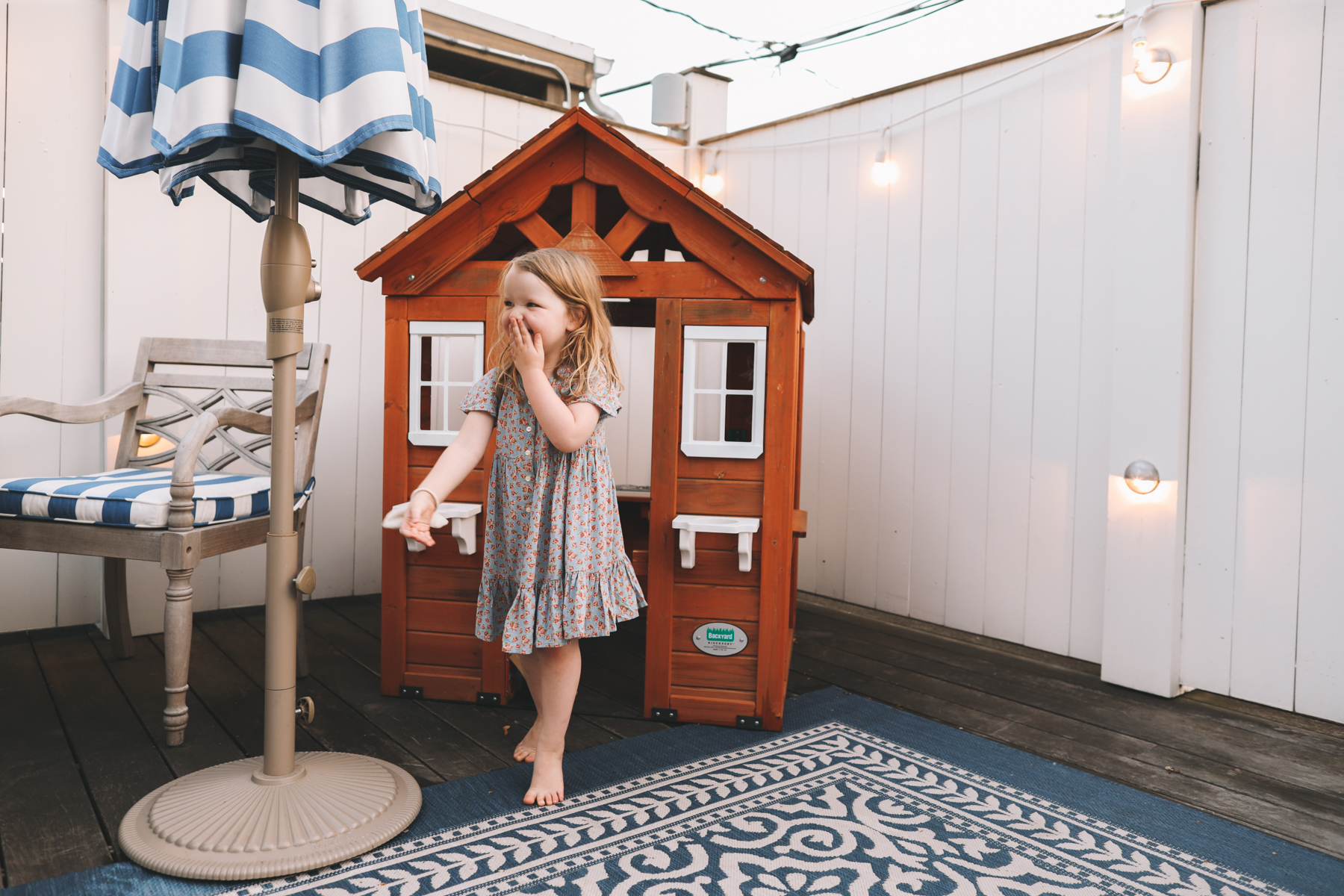 I don't know how to go forward here; there's so much going on in the world and I certainly don't want to pretend like everything's dandy. I do know, however, that people need good news, too. Uplifting stuff. Joyful stuff.
Maybe putting up this post today is the wrong move. I'm not sure. But when I look at these photos, they exude an innocence and purity that makes my heart swell. Perhaps they'll do the same for you? ♥️
Twirling is Emma's thing. She's been doing it since she she was steady on her feet. (Here's Little Emma twirling in a leotard, Christmas dress, ric rac cover-up, summer rainstorm, and "Elsa Ice Princess Dress.") And each and every time she does it, I stop to think about just how much I have to be grateful for.
And I need that right now. Which is why I think this might be the twirl that holds the most significance for me. :)
Btw: I normally shy away from blur, but I slowed my shutter down this time to capture the twirling a little differently, and I kind of love the effect! A little twilight magic.
We spend a lot of time on the deck these days, and I get a good number of questions about the furniture/decor since it's in the background of so many Stories! In case you're trying to track things down, here's everything: Outdoor Rug / Furniture / Umbrella / Playhouse / Old Ralph Lauren Dress, Similar Here / Twinkle Lights