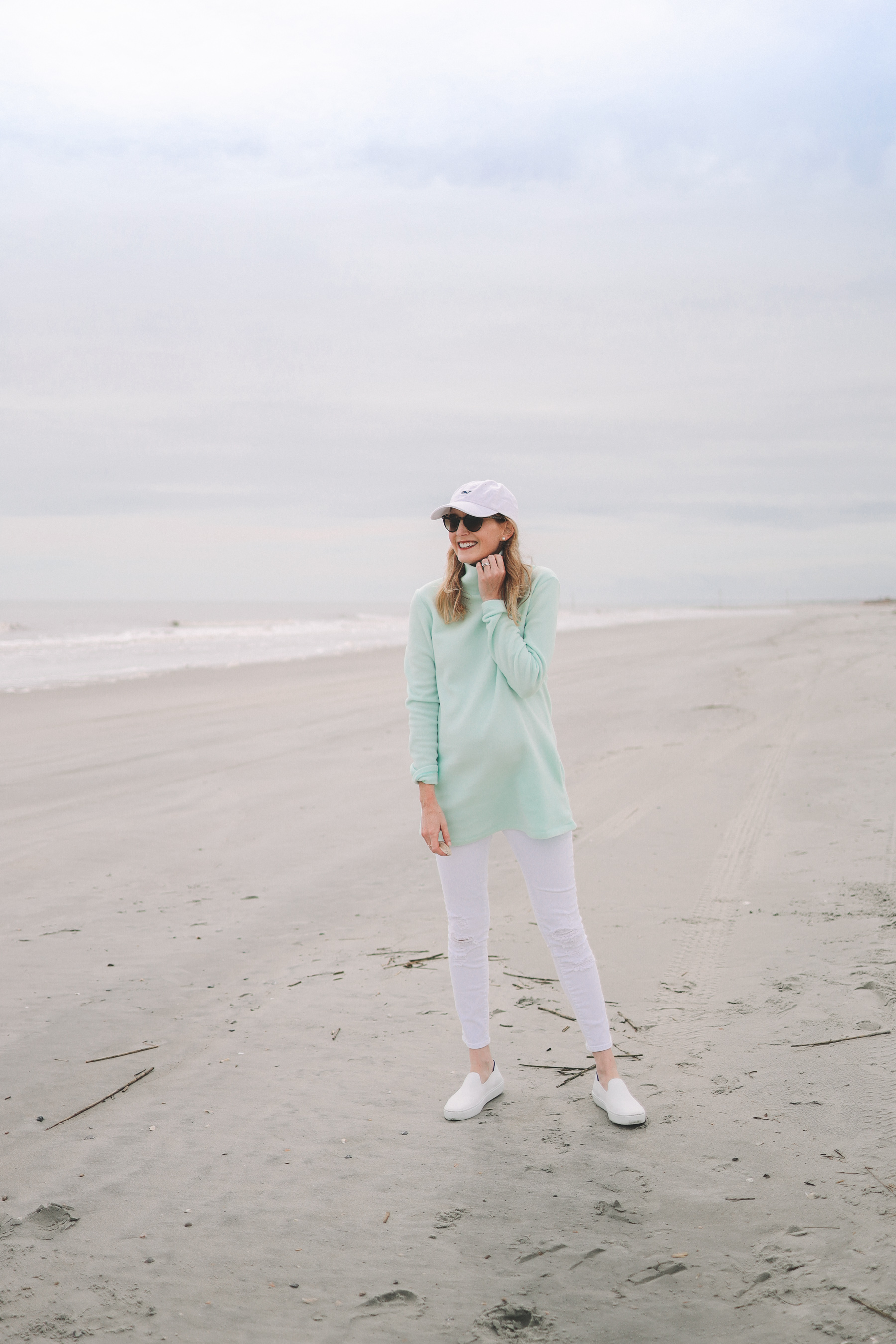 Dudley Stephens Cobble Hill Turtleneck and Kids' Crewneck Fleece c/o /  J Brand Maternity Ankle Jeans (I highly recommend Old Navy's Rockstar maternity white jeans, though, if "full panel" doesn't bother you! And my favorite non-maternity white skinny jeans are from Rag & Bone. Looking for a deal? BlankNYC carries fabulous white skinnies for only $88!) / Rothy's Machine-Washable Sneakers (Here's my review on the sneakers, my full review on Rothy's shoes in general, and here's my review on the Allbirds machine-washable sneakers, which are a bit more sporty. Which do you like better?!) / Vineyard Vines Hat / Newer Version of my Sunglasses / Emma's Jack Rogers (Also here) and Leggings
These are my favorite photos from our trip to Sea Island, Georgia.
We went on a shelling tour with one of the resort's guides, Ben, and had an absolute blast. Yes, we were in fleeces and sweaters, but the sun was shining and it felt so surreal to be out on the beach–not shivering. 😉
Ben–a father of two–was awesome with Emma, and incredibly knowledgeable about the shells we were finding. Our favorite was the knobbed whelk, which houses a sea snail found on the island. We acted like we'd found buried treasure; I mean, you don't find shells like that on the Jersey Shore. ;) But Ben explained that it's actually a very common shell found on Georgia's coastlines, and he encouraged us to take one home!
Something else we learned was that ark clam shells–seemingly the most populous on Sea Island–sport different colors (in part) because of the pigment of the sand they were originally in, and the sun bleaches them over time. And ever wonder why there are holes in some ark shells, which make for great necklace-stringing? That's because moon snails, their predators, essentially "drill" holes into their prey's shells and suck out their bodies. Lovely, right? (Sorry. Hope you've already eaten your breakfast. 😜)
It was a wonderful day!
If you're considering a trip to Sea Island, I definitely recommend going on the shelling tour. It was fun for the entire family, and it was certainly a bonding experience–something Emma is still talking about! The older I get, the more I realize that this is the kind of stuff we'll remember forever. I'm not exactly the most adventurous person, and I'll admit that this tired mom's ideal vacation is relaxing beachside or poolside, haha. But shelling made me want to DO more when we travel, and book at least one or two cool excursions per trip. :)
Anyway, Emma and I are wearing our Dudley Stephens fleeces; I'm in the Cobble Hill and she's in the crewneck. I've been a big fan of the environmentally friendly brand for a few years now! (I was actually pregnant with Emma in this post but hadn't announced yet!) The fleeces are super soft and the quality can't be beat. (Machine-washable, and no pilling.) They're also PERFECT for the months and weeks between winter and spring, when you want to be wearing pastels but it's still freezing. The Cobble Hill Turtleneck is probably my favorite cut, but I also love the Park Slope Turtleneck (which is shorter) and the Brighton Boatneck Top. ("Terry Fleece," btw, is the company's lighter, four-season material.)
Curious about sizing? I'd say the brand runs totally TTS. I take my normal size in Dudley Stephens and simply go up one size when pregnant. (I do, however, like my tops on the looser side even when I'm not pregnant. If you normally like your tops more fitted, perhaps consider going up two sizes when pregnant.) The Cobble Hill works best for maternity, as it's longer and can accomodate the bump.
I should also mention that Emma is OBSESSED with her crewneck.
She literally slept in it that night, and then refused to change her clothing the next morning. 😂 I'm thinking about getting her the white turtleneck next, as I can't keep up with washing the pink fleece! Pretty sweet that she loves it so much.
Okay… over and out, Friends! Hope you had a great weekend and that wherever you are, you have a giant cup of coffee in hand. ;) See you back here tomorrow!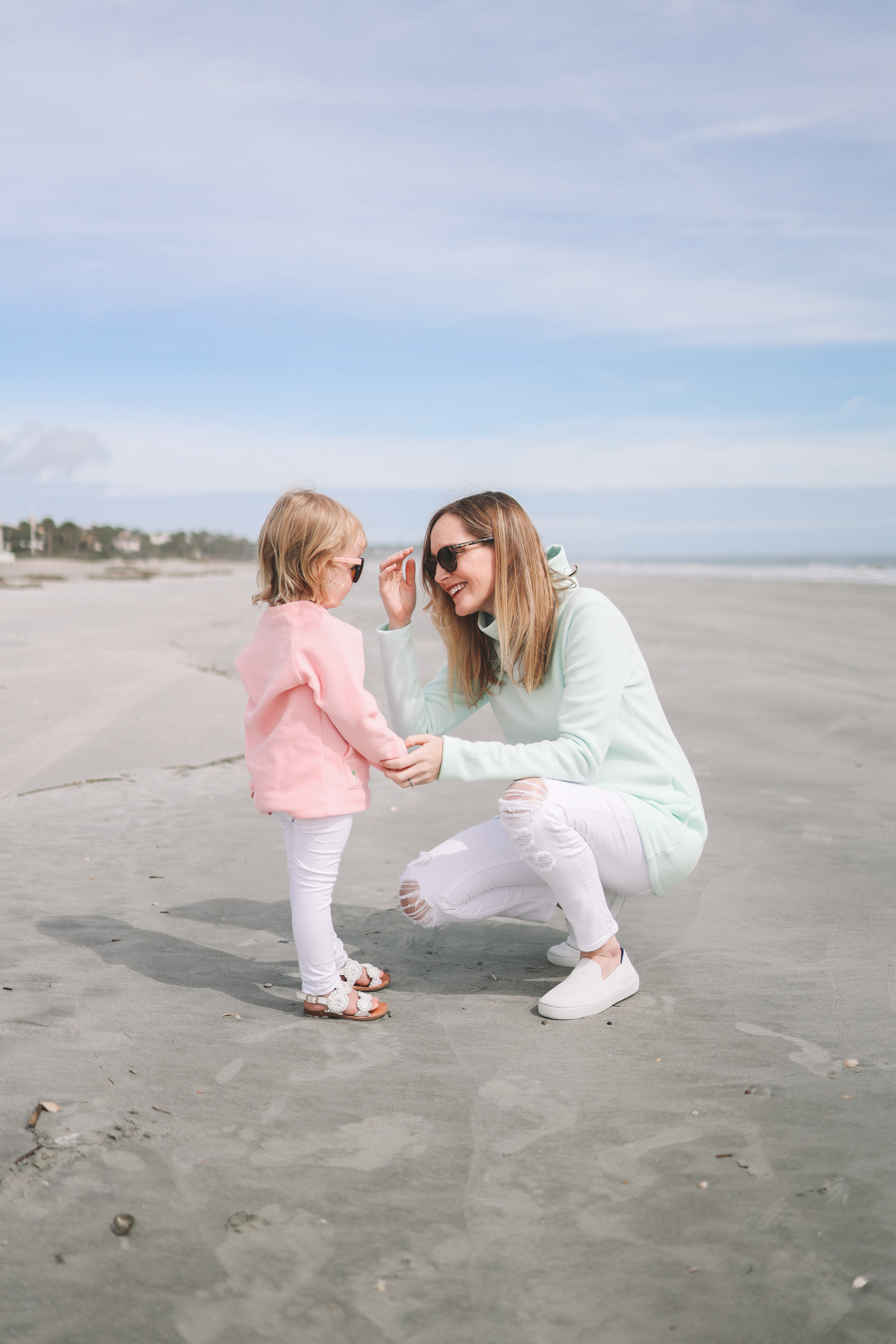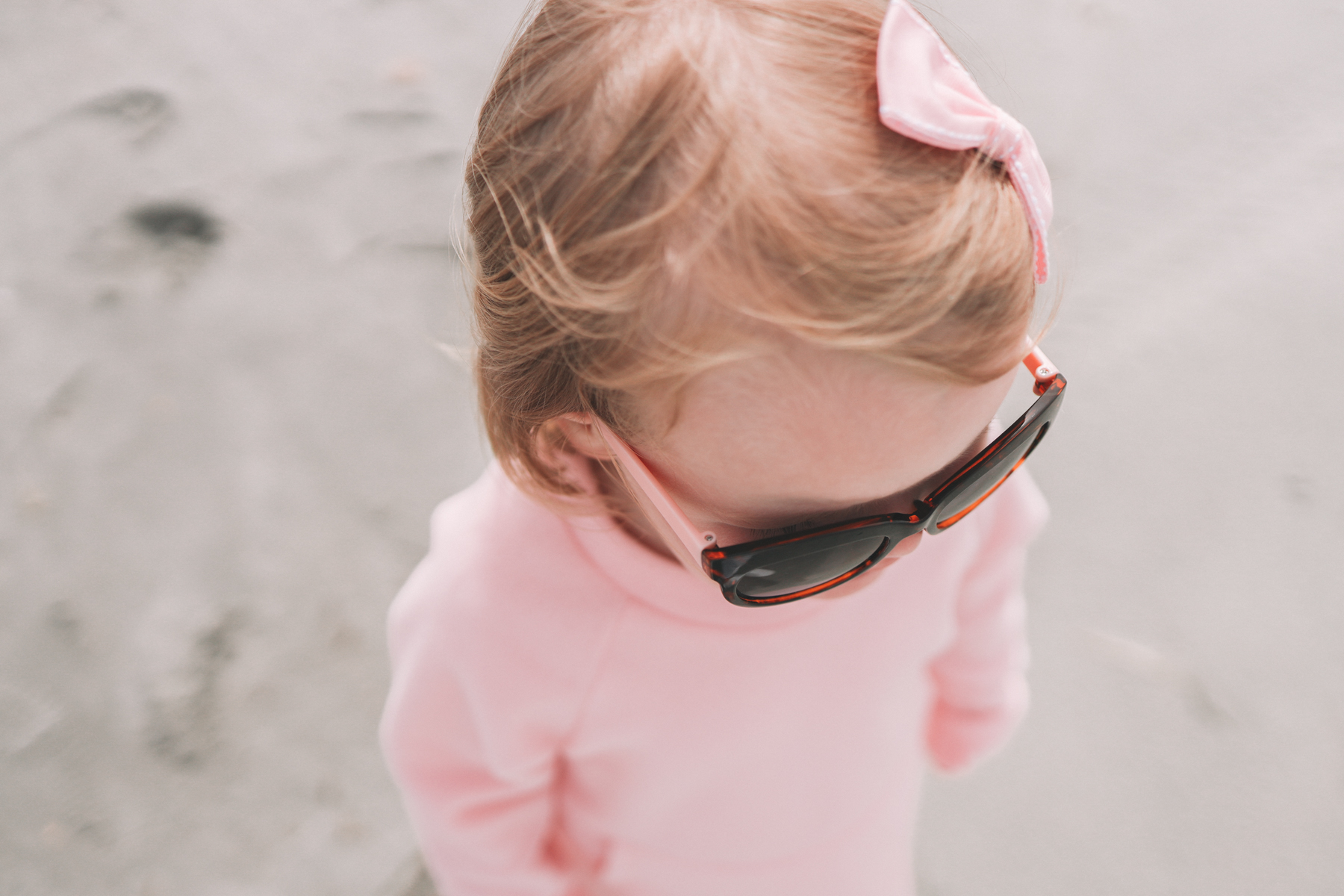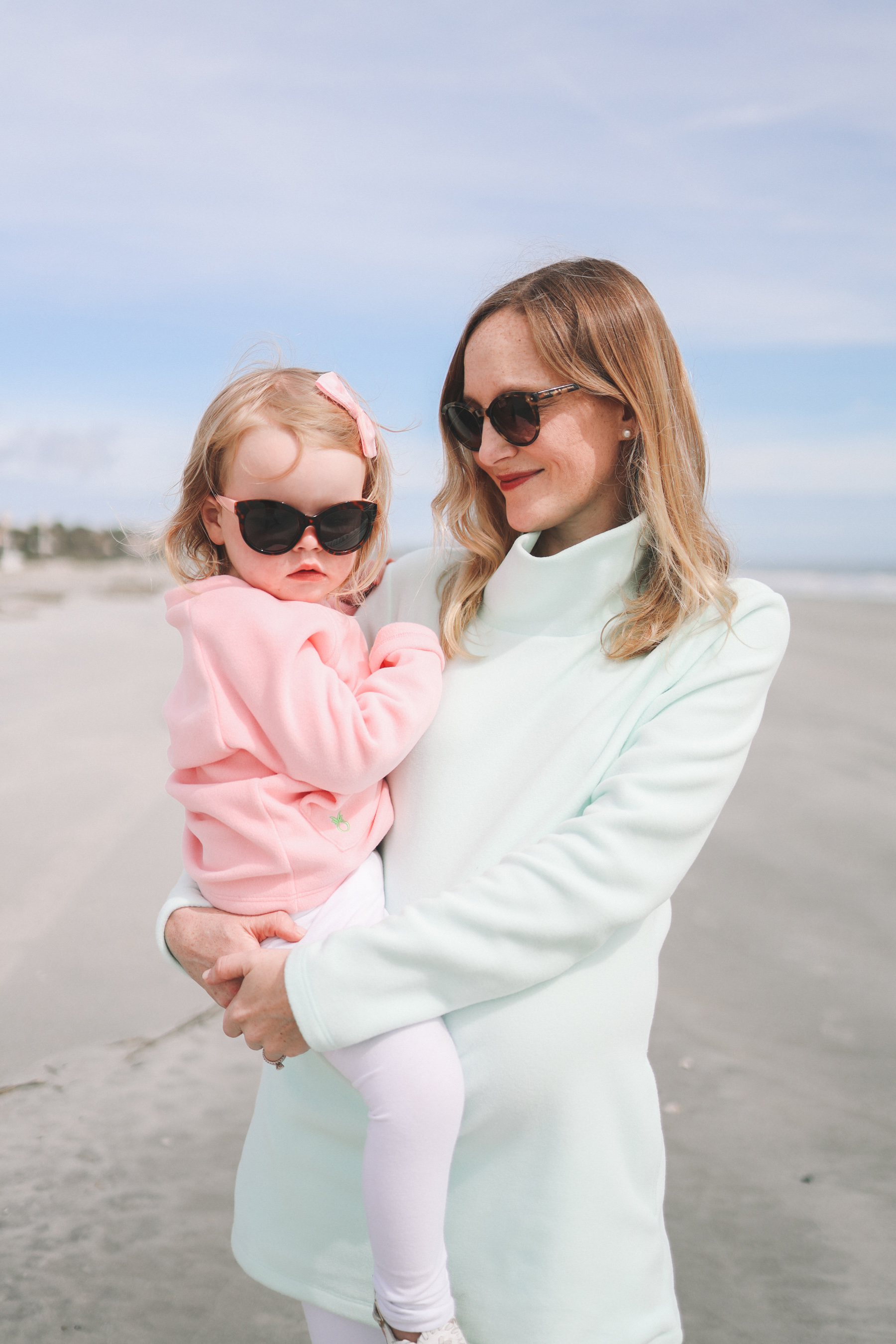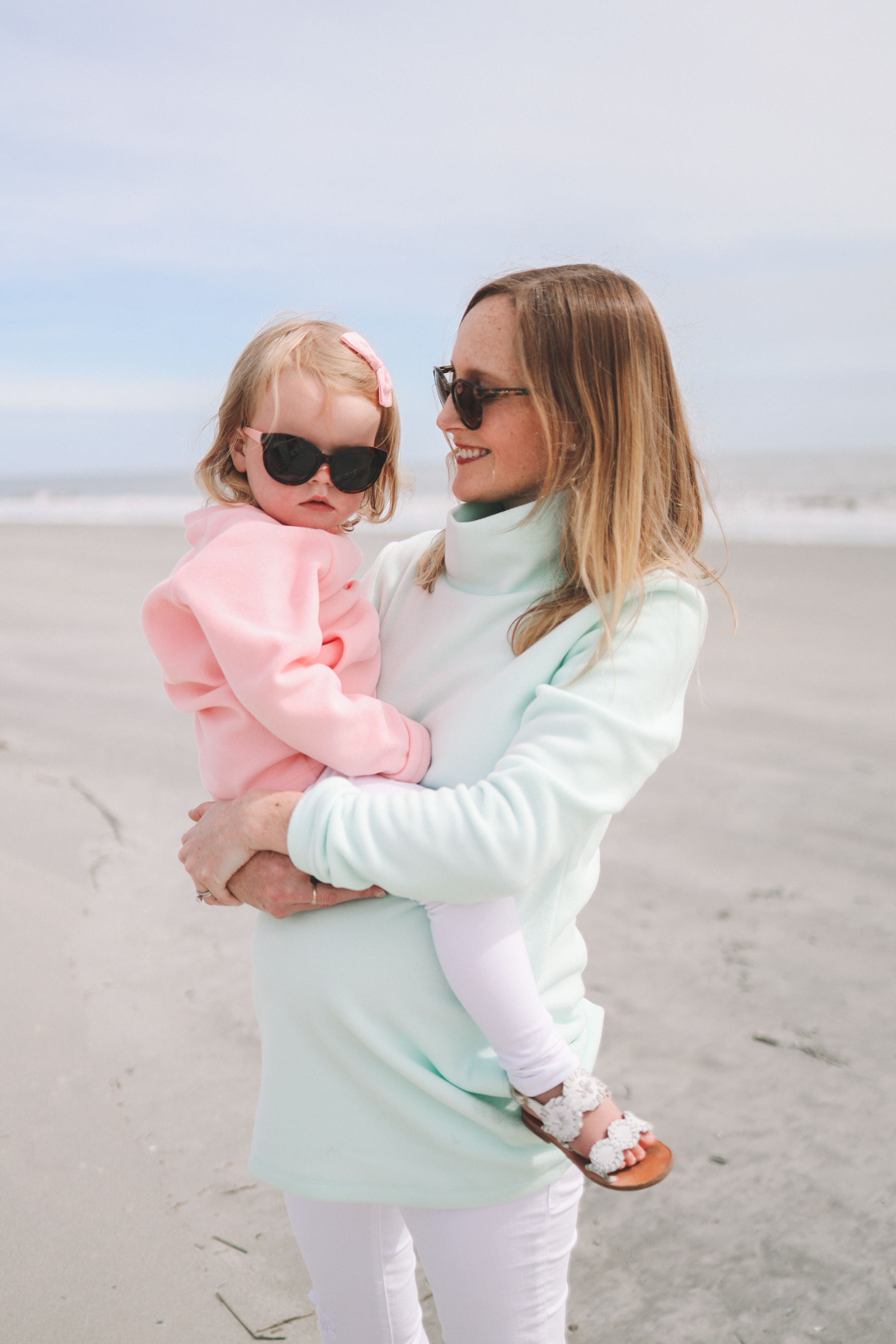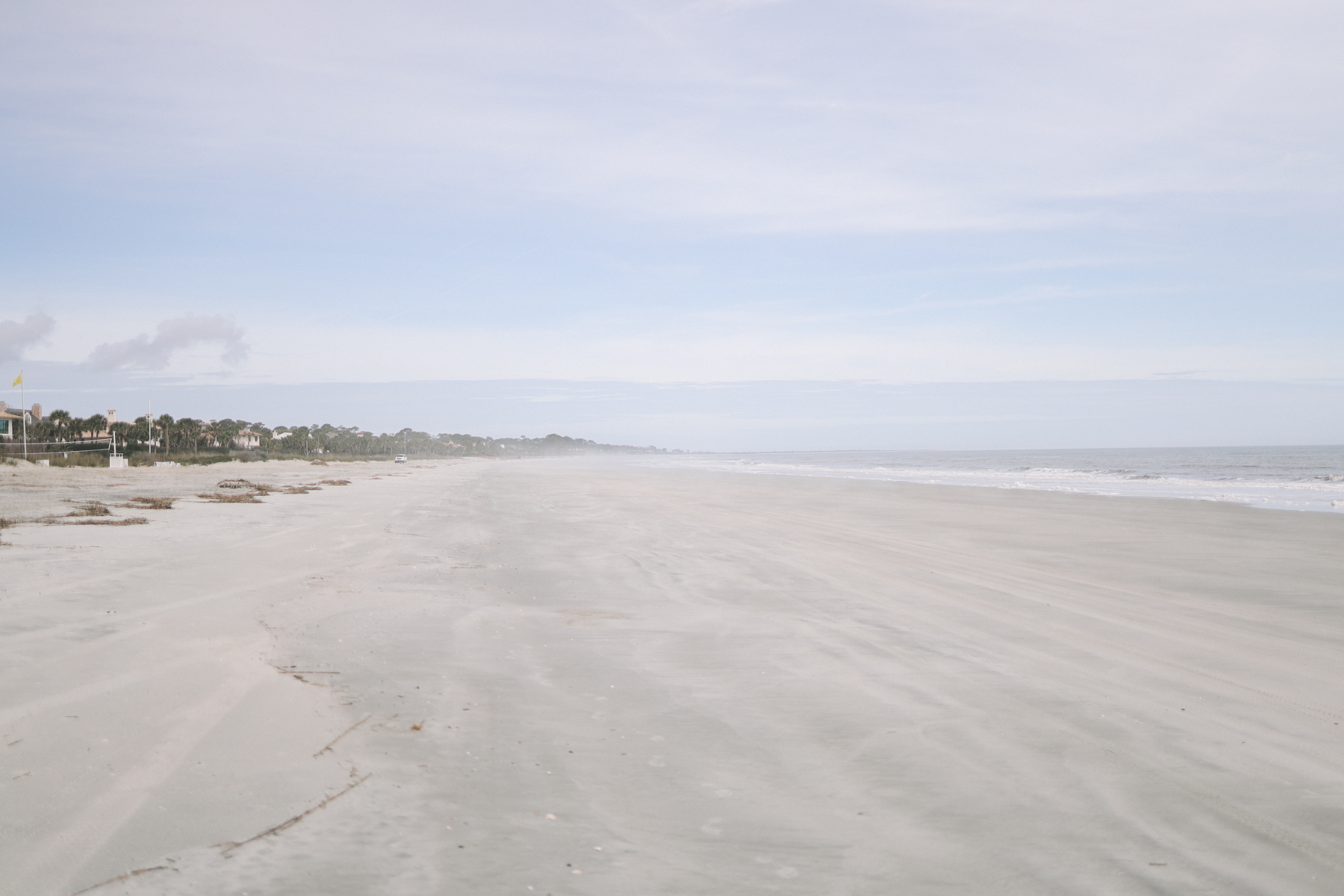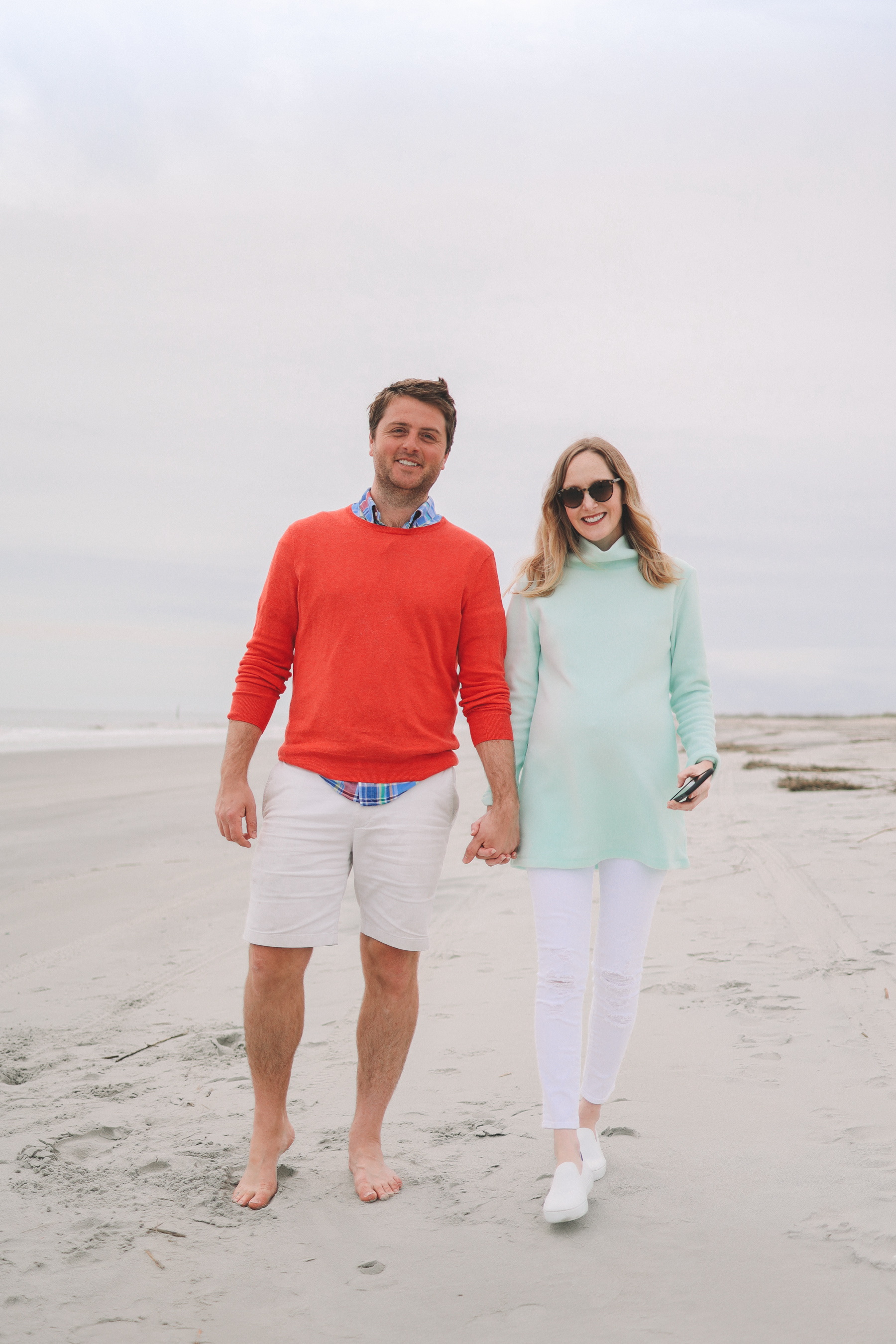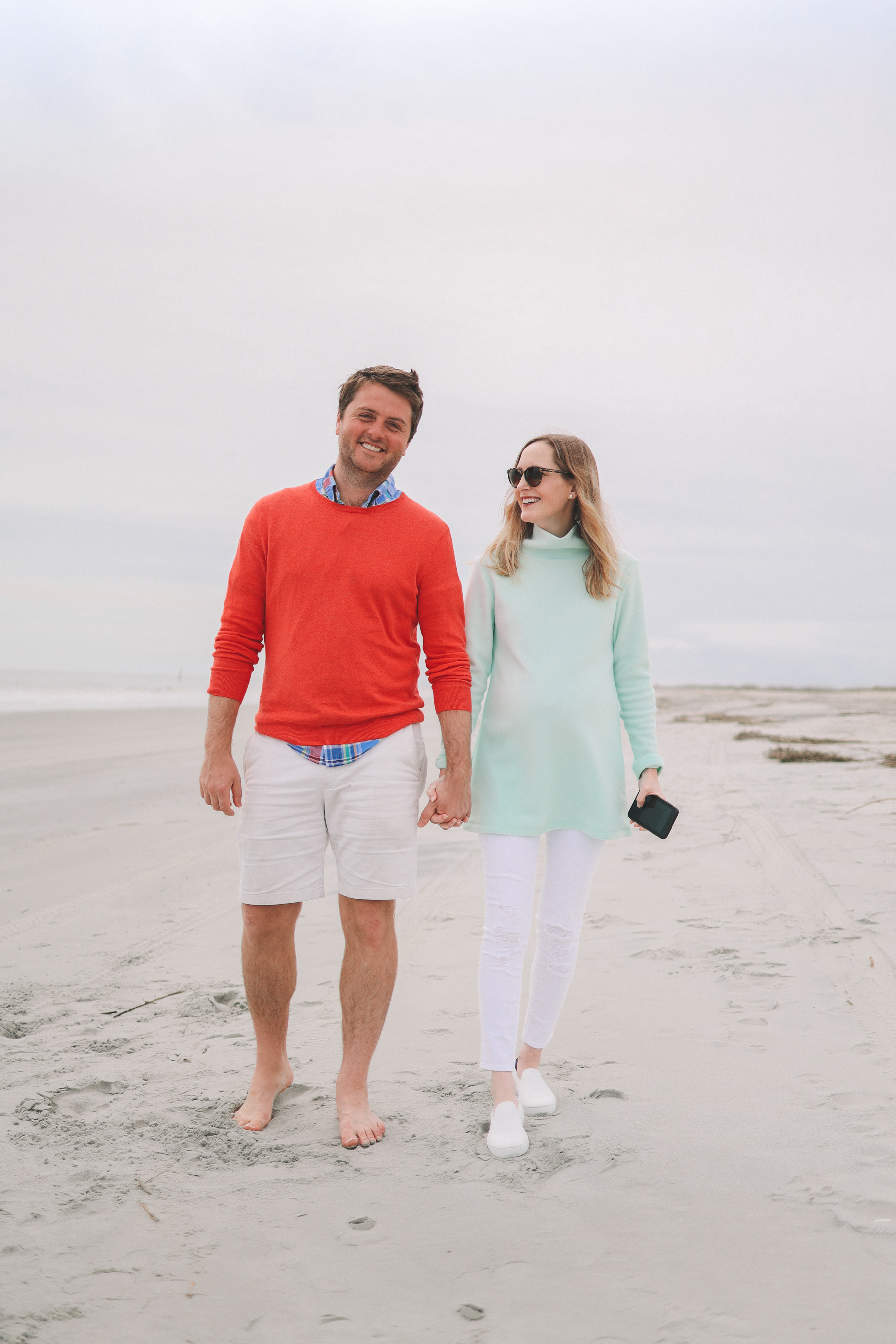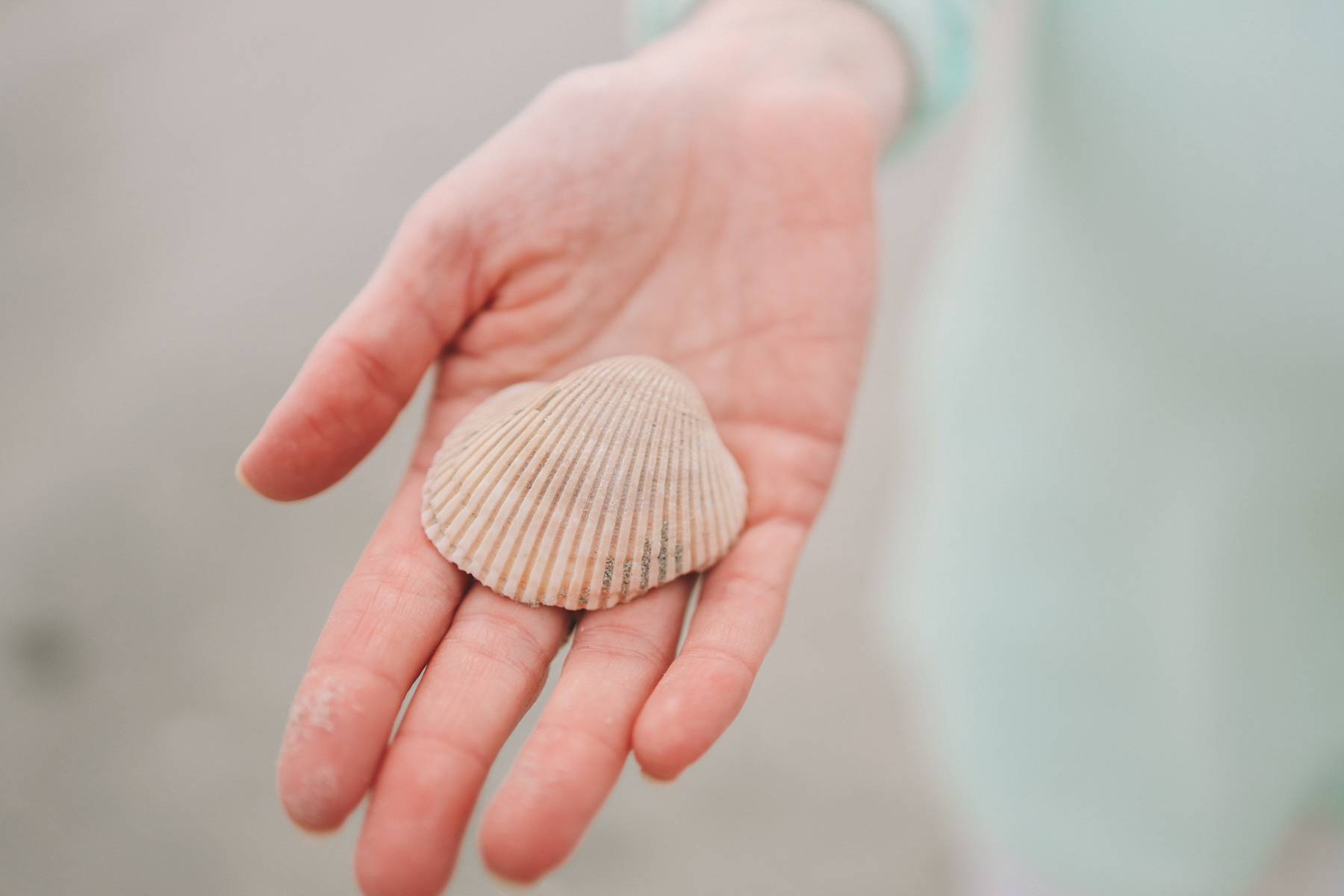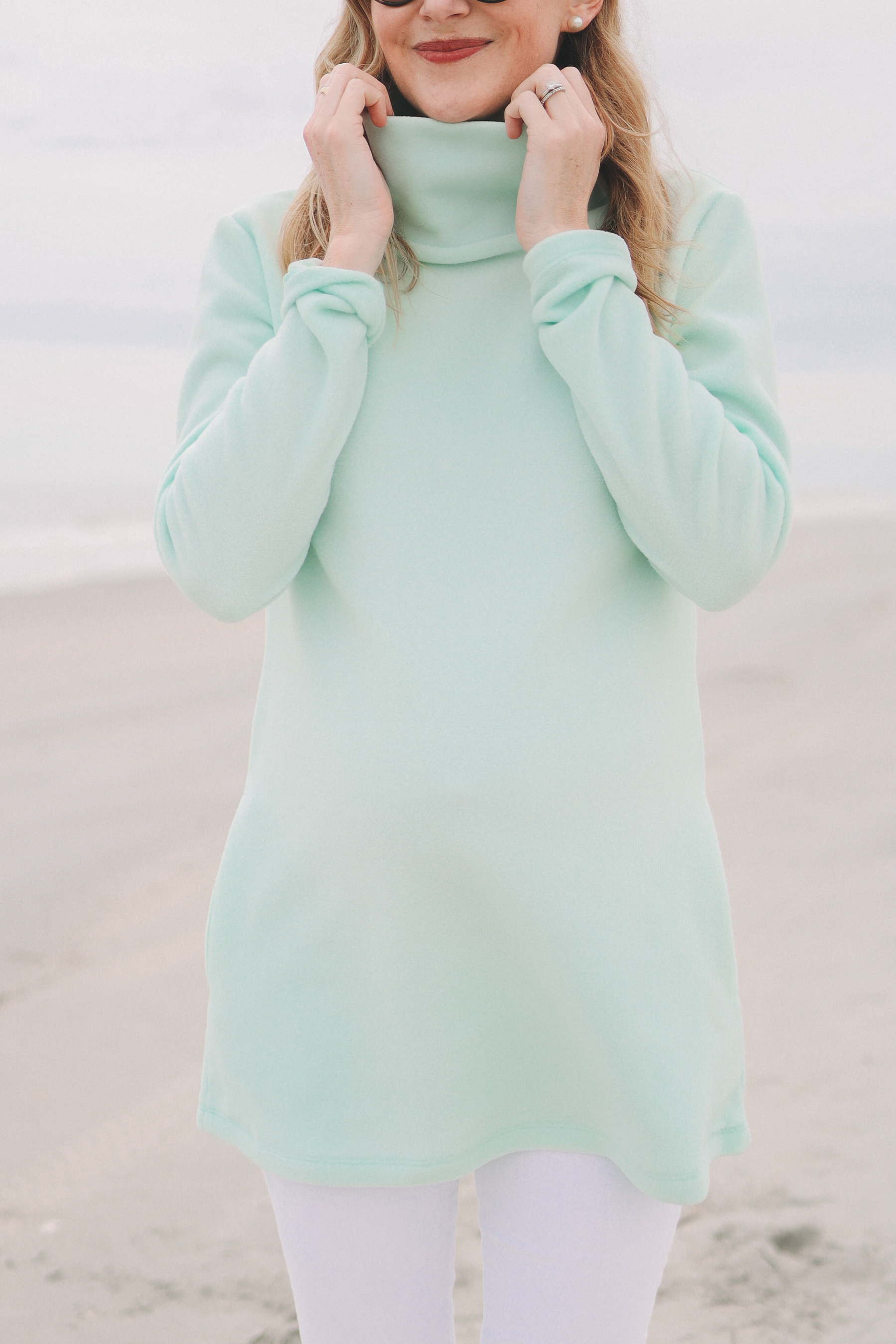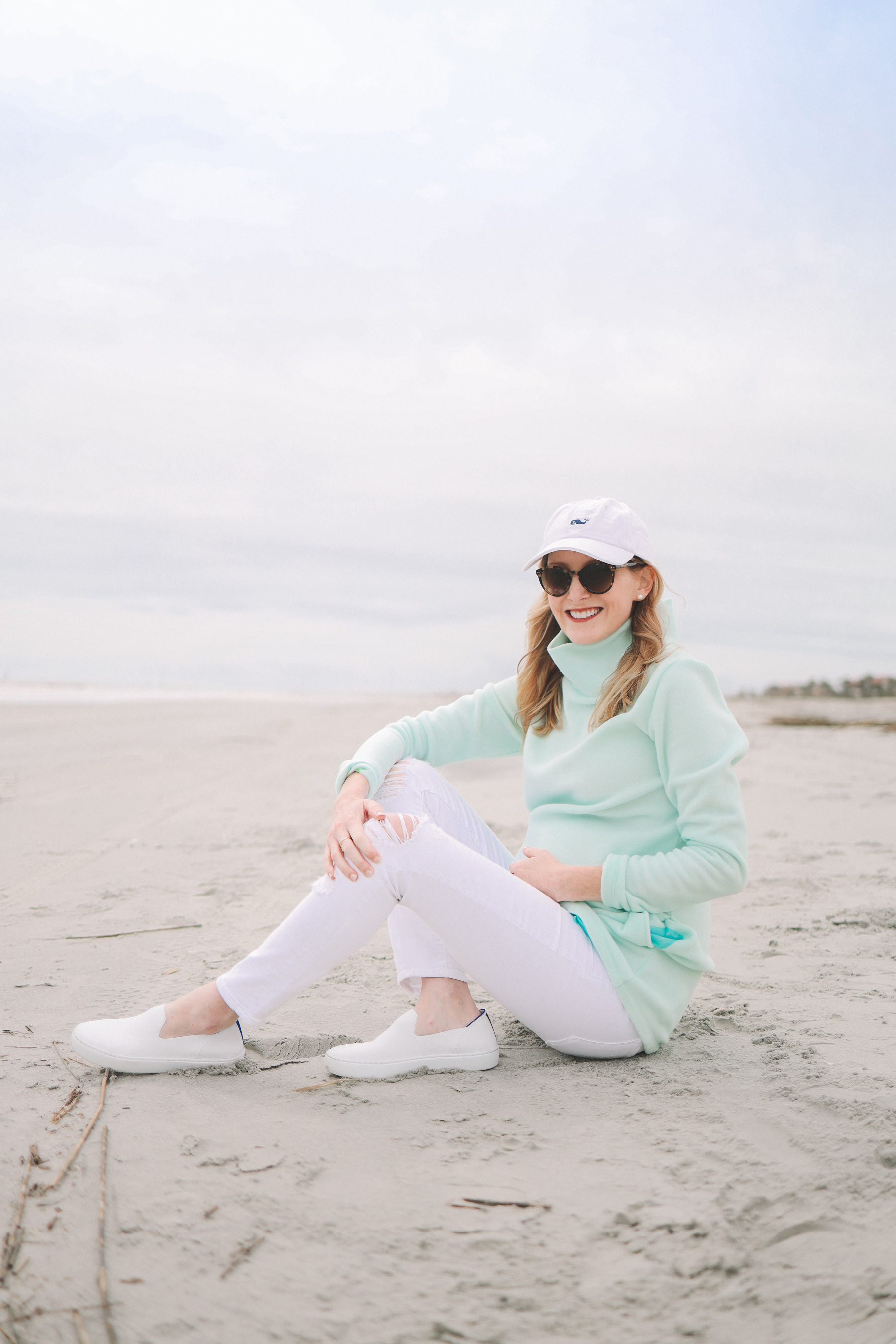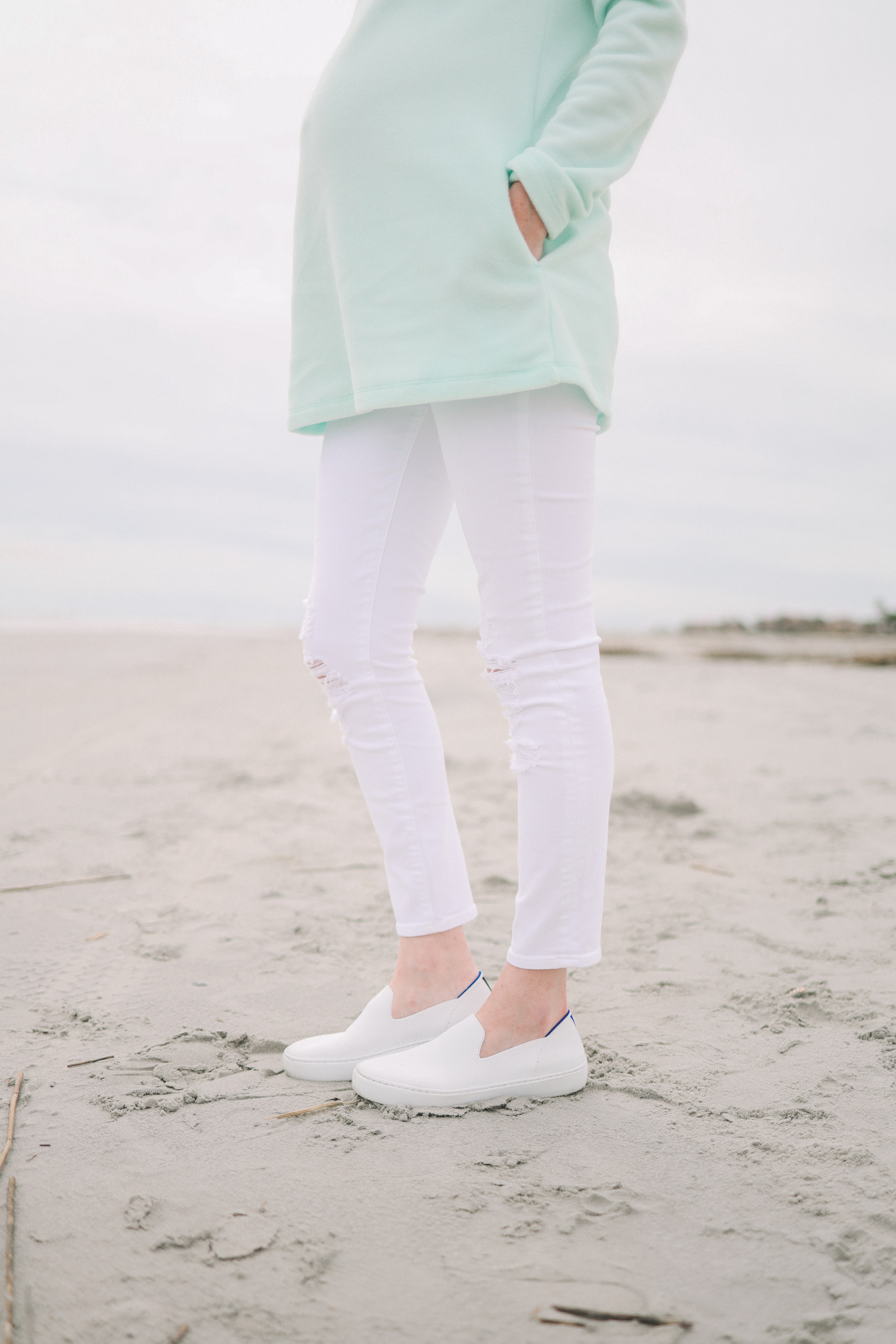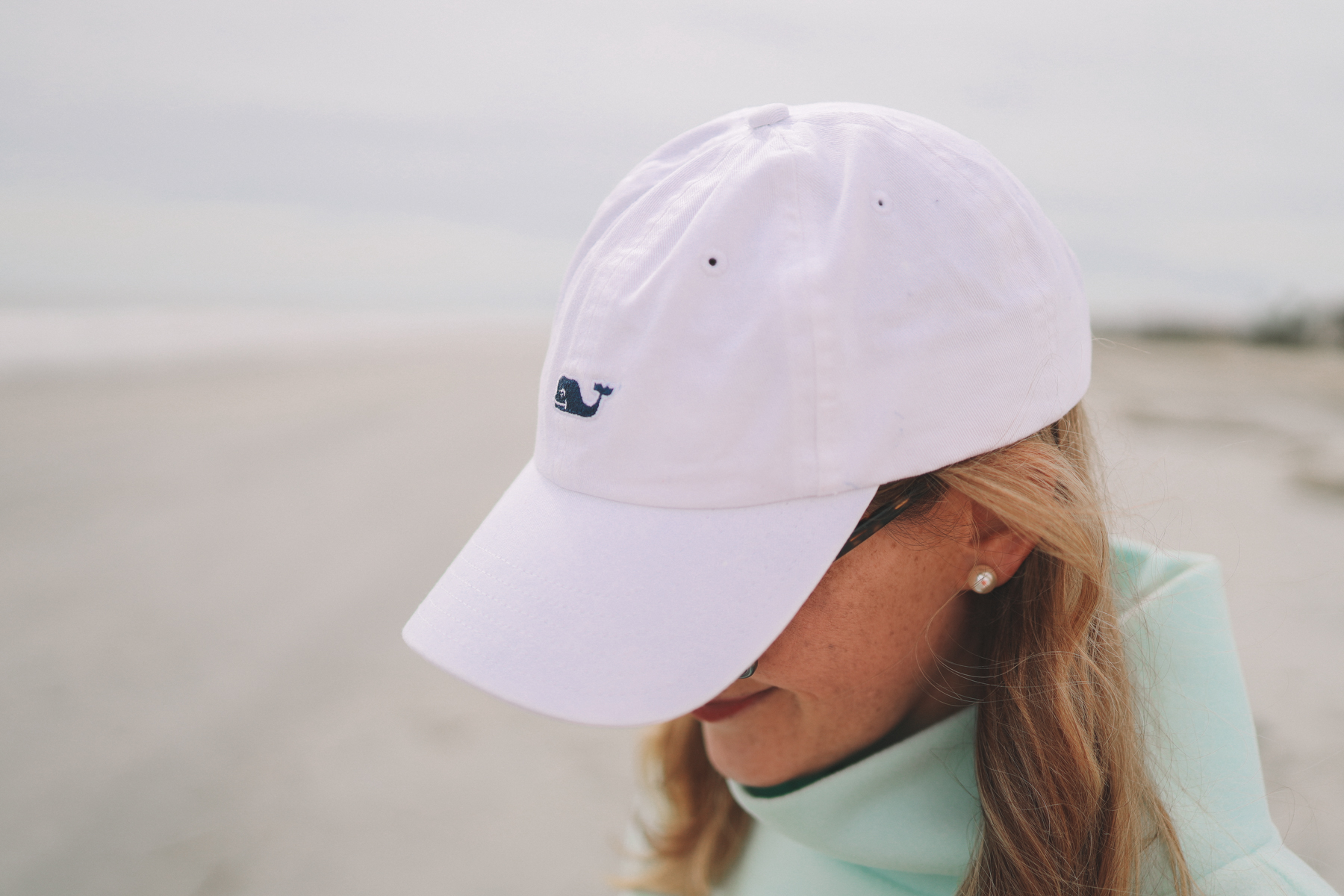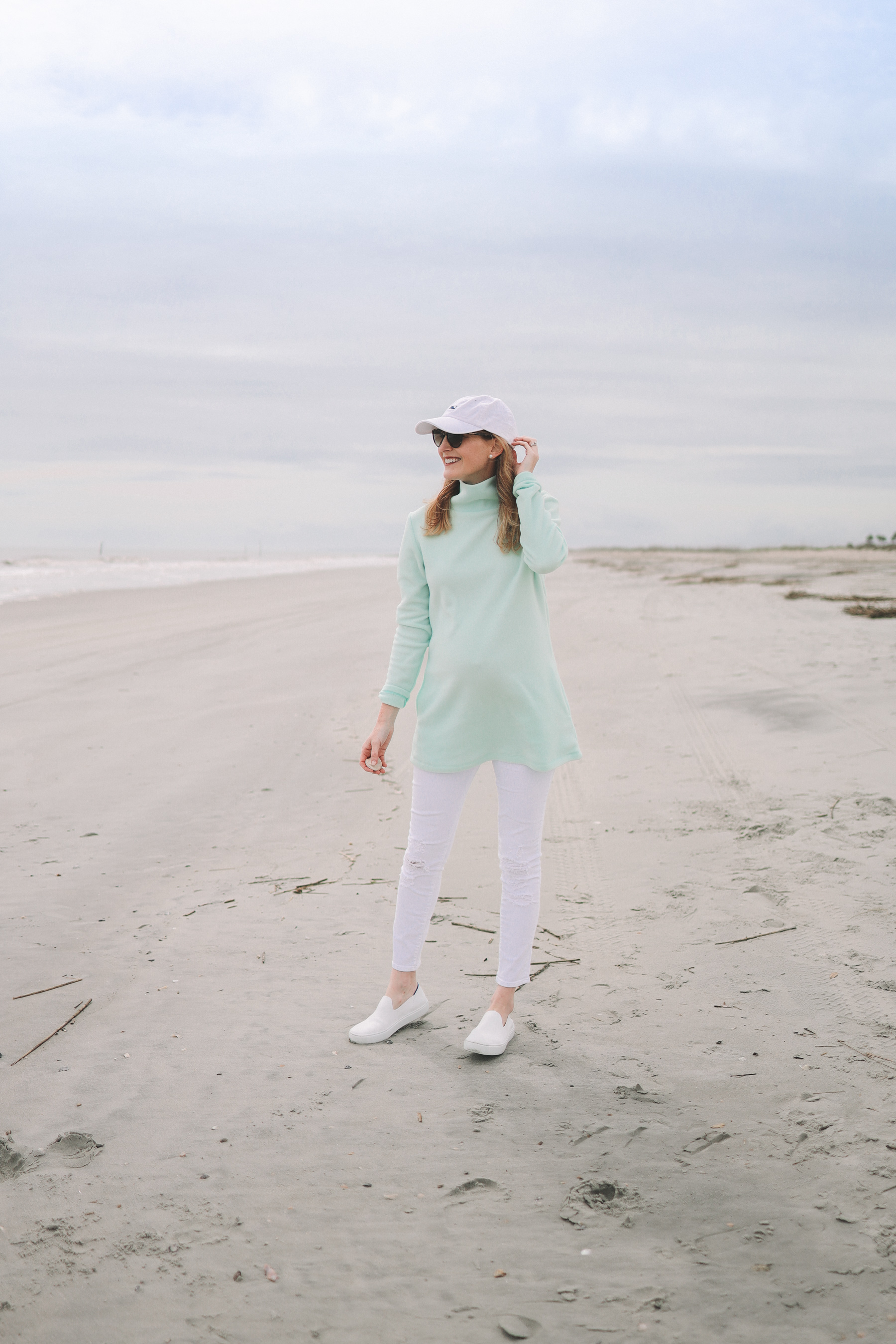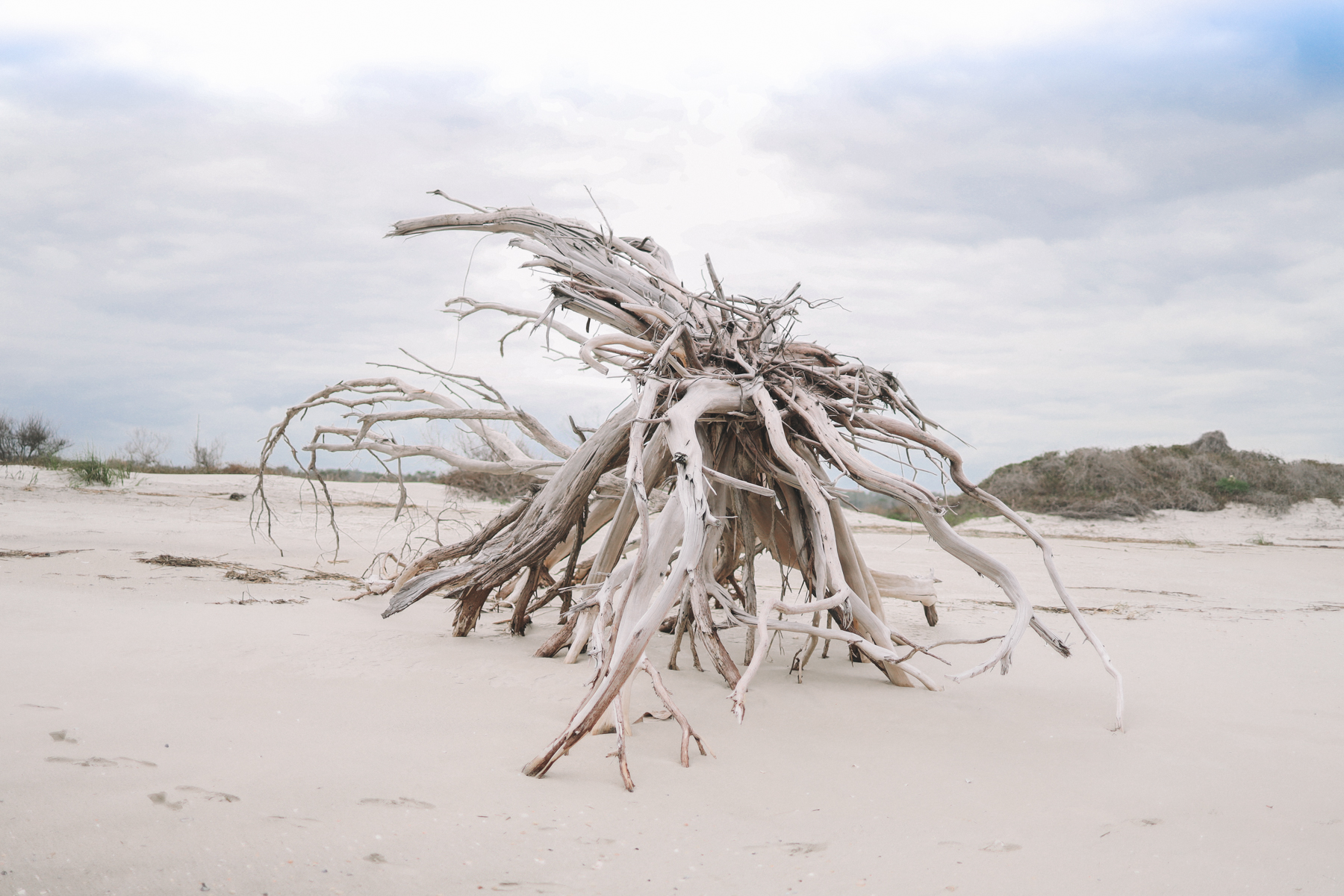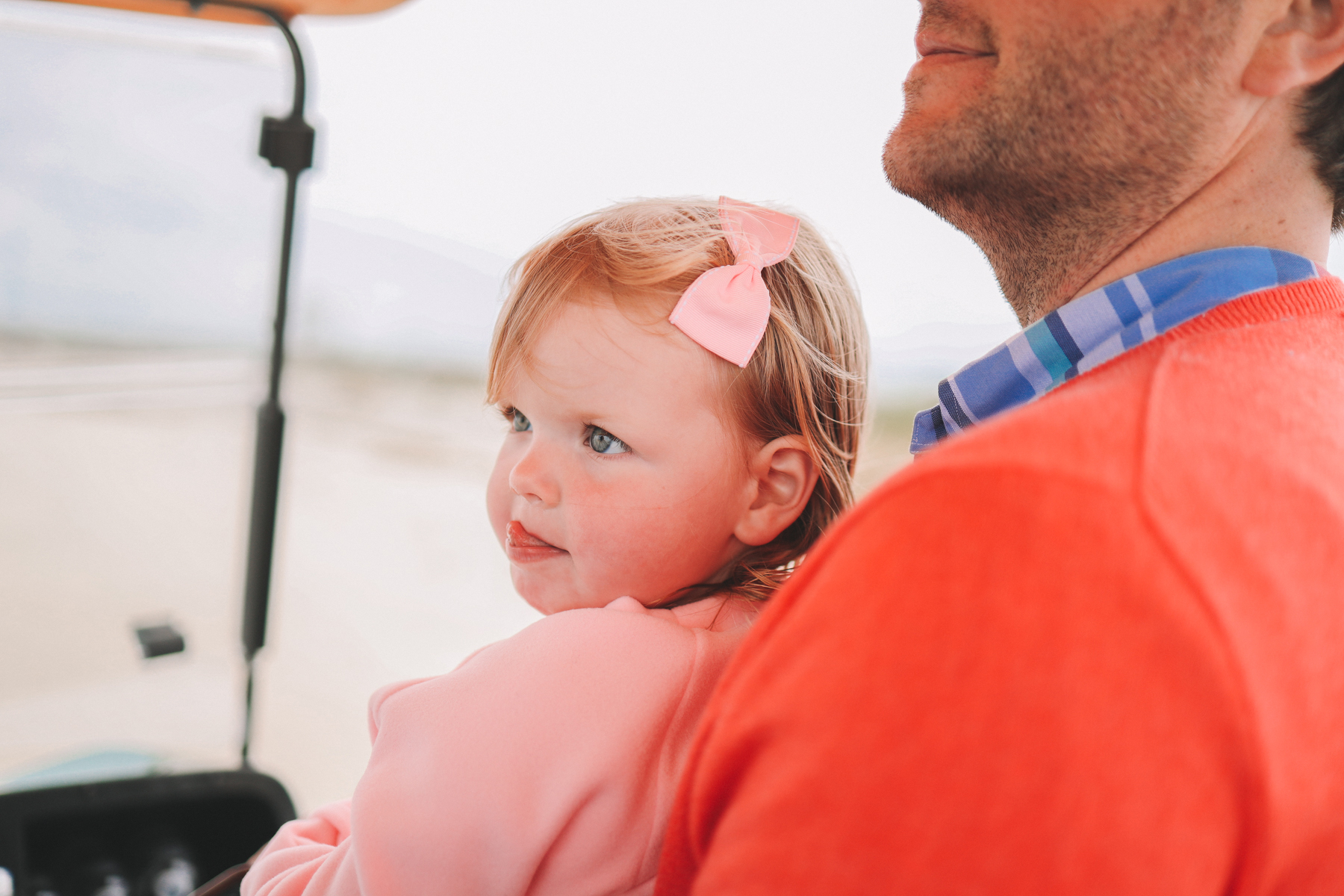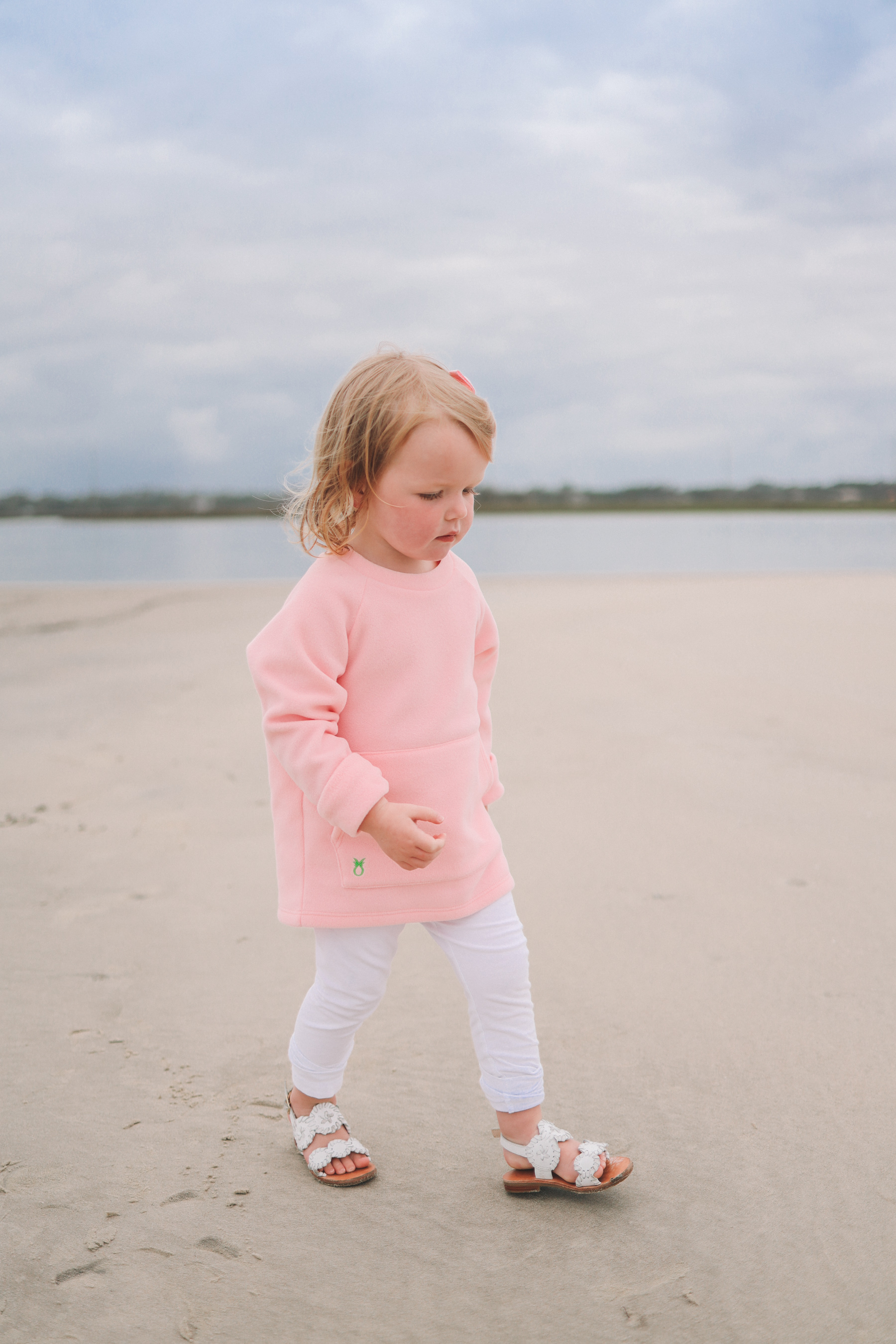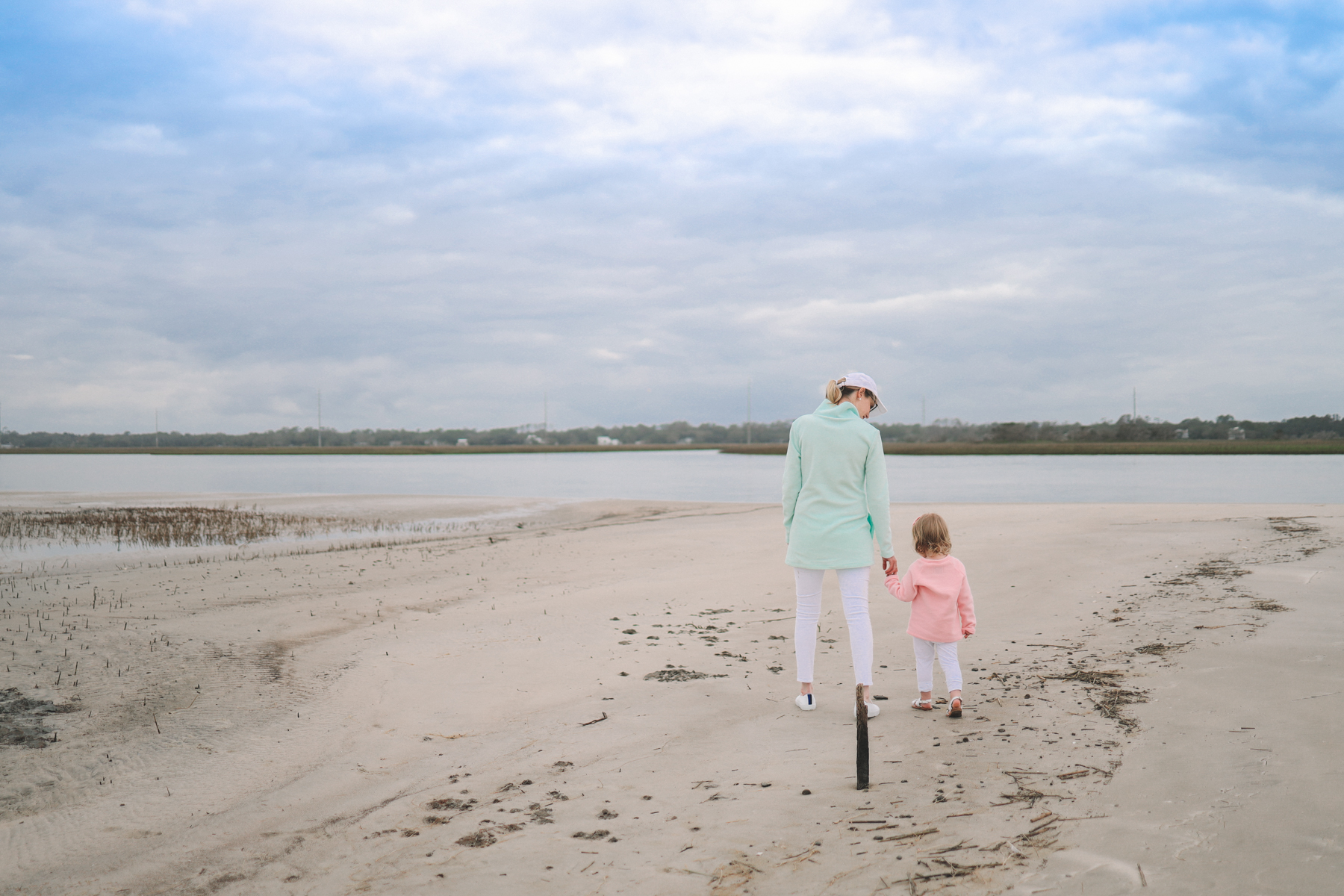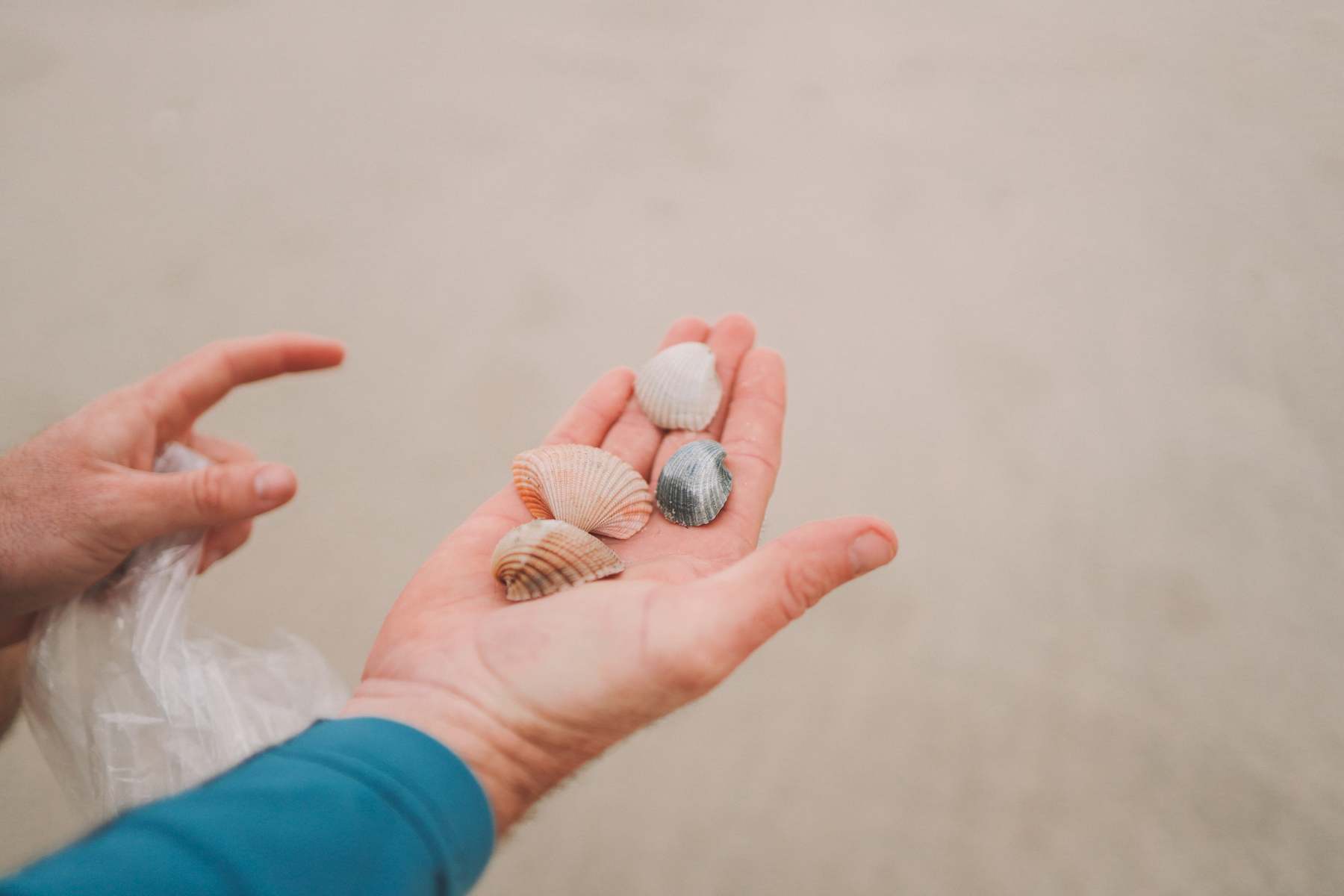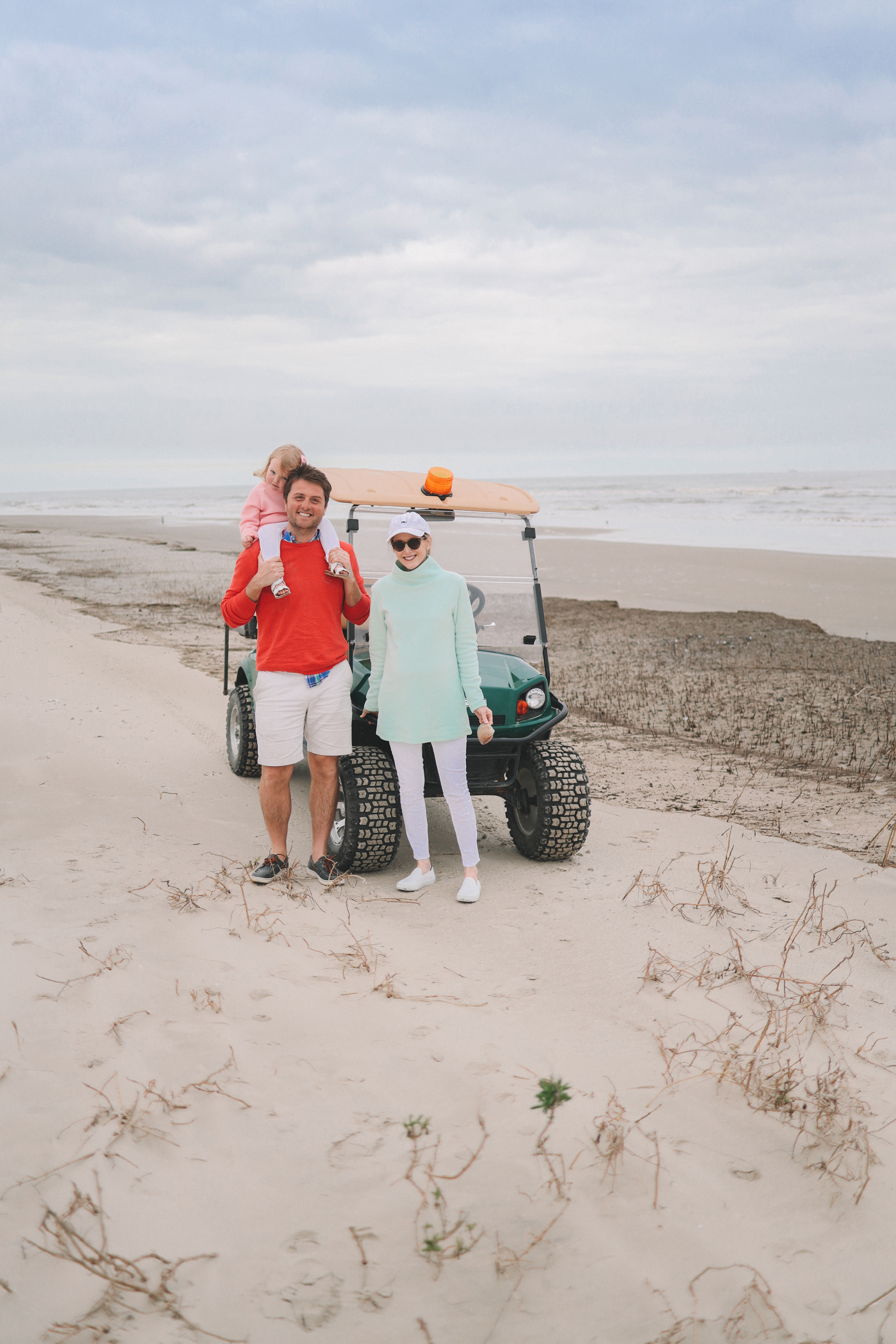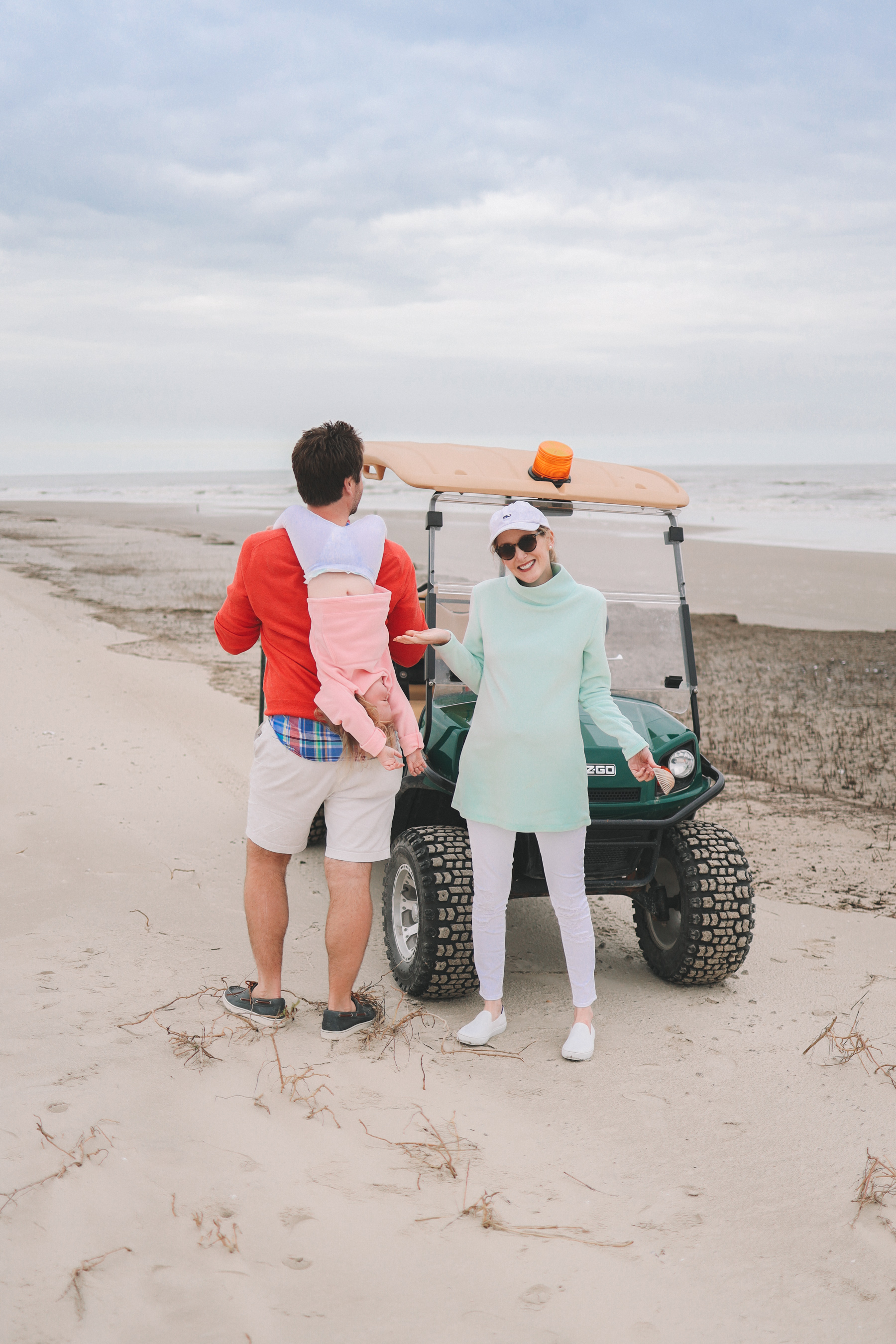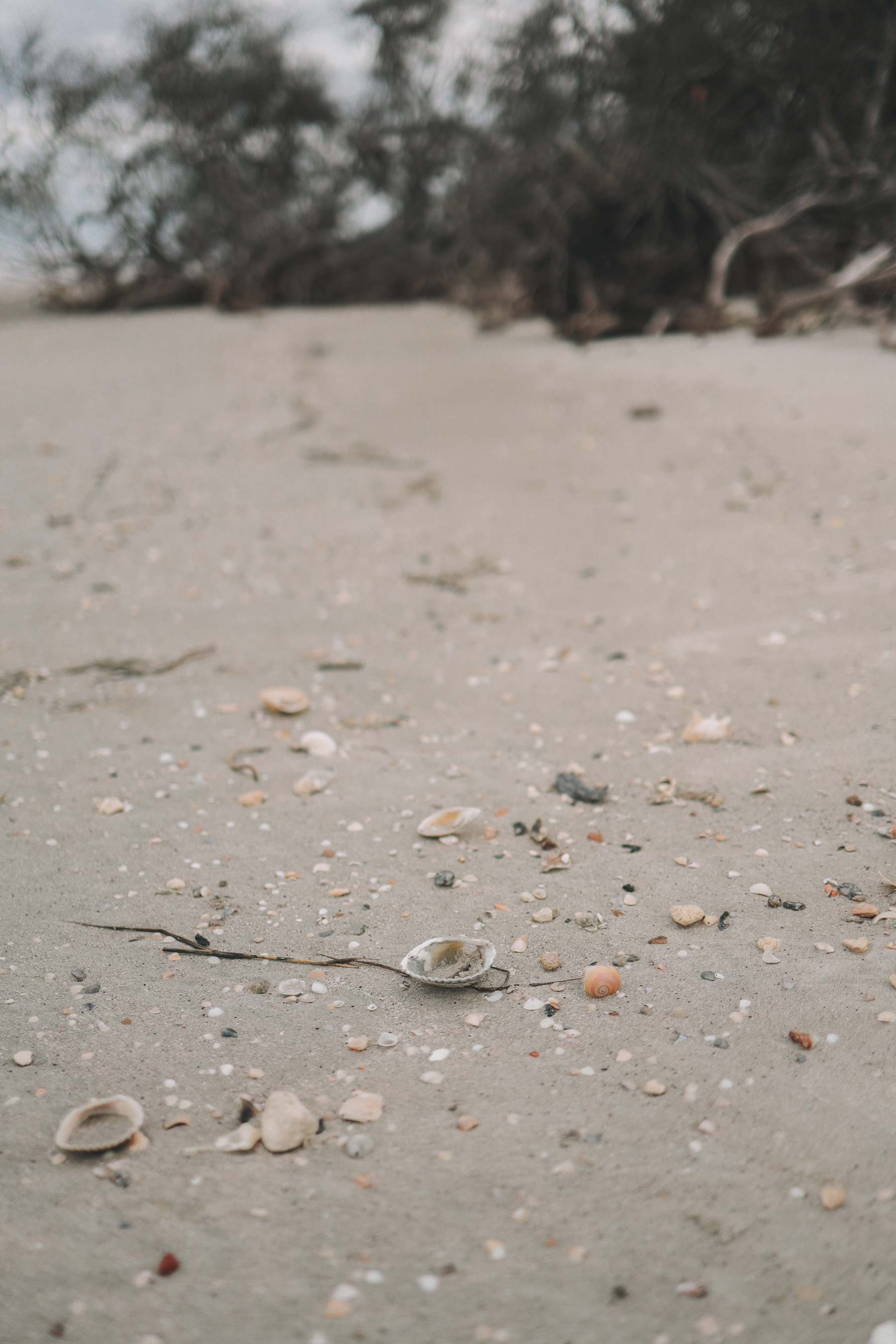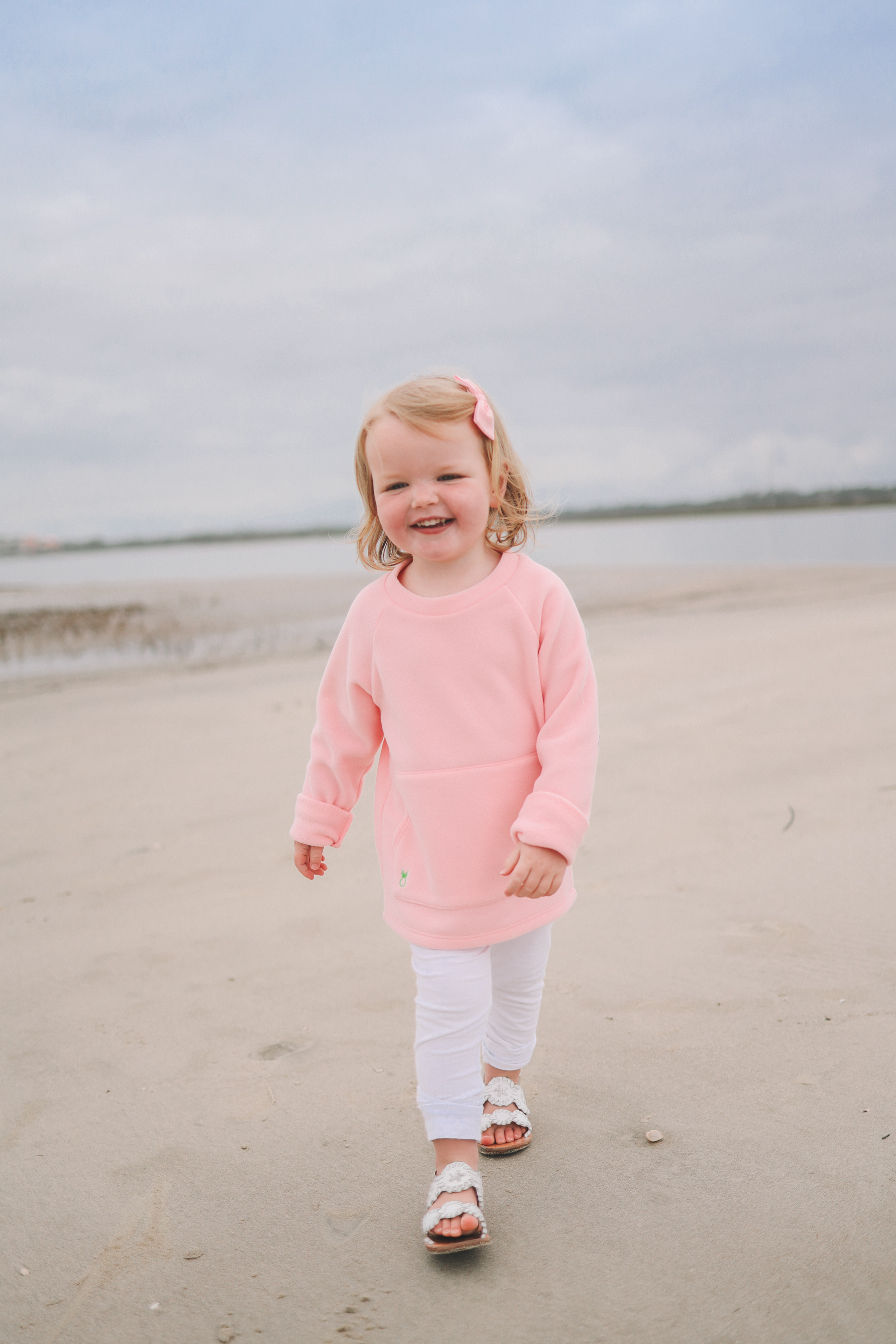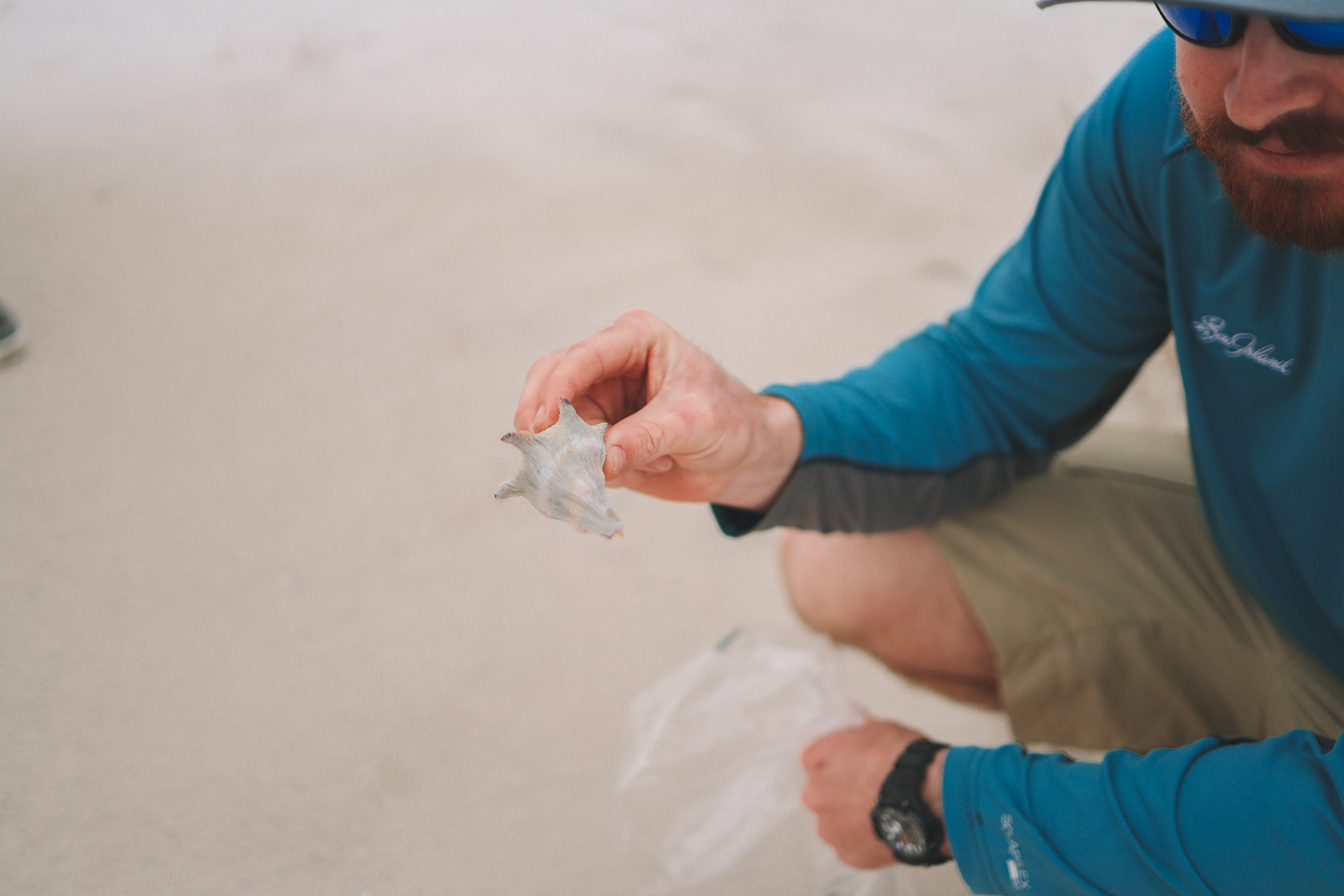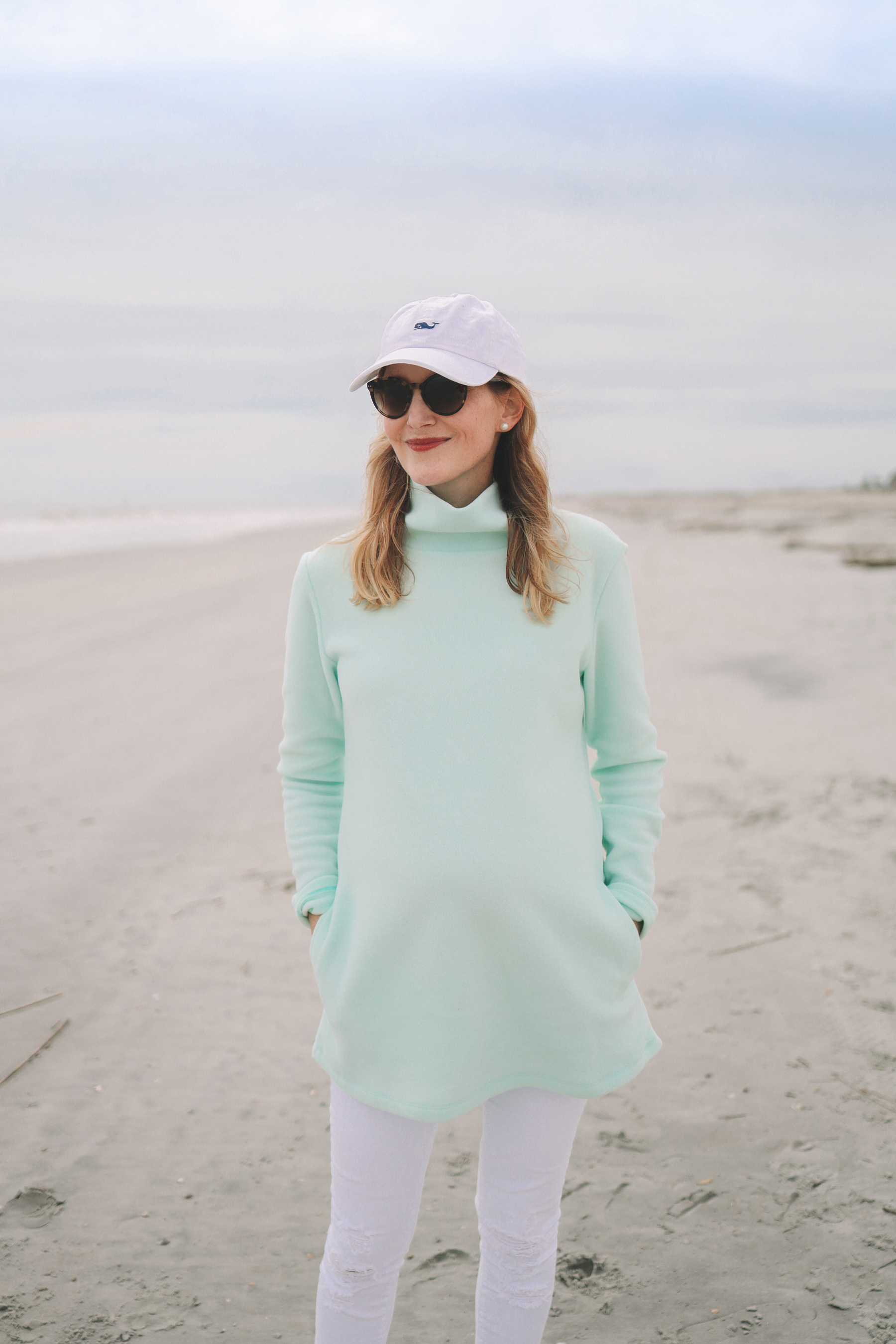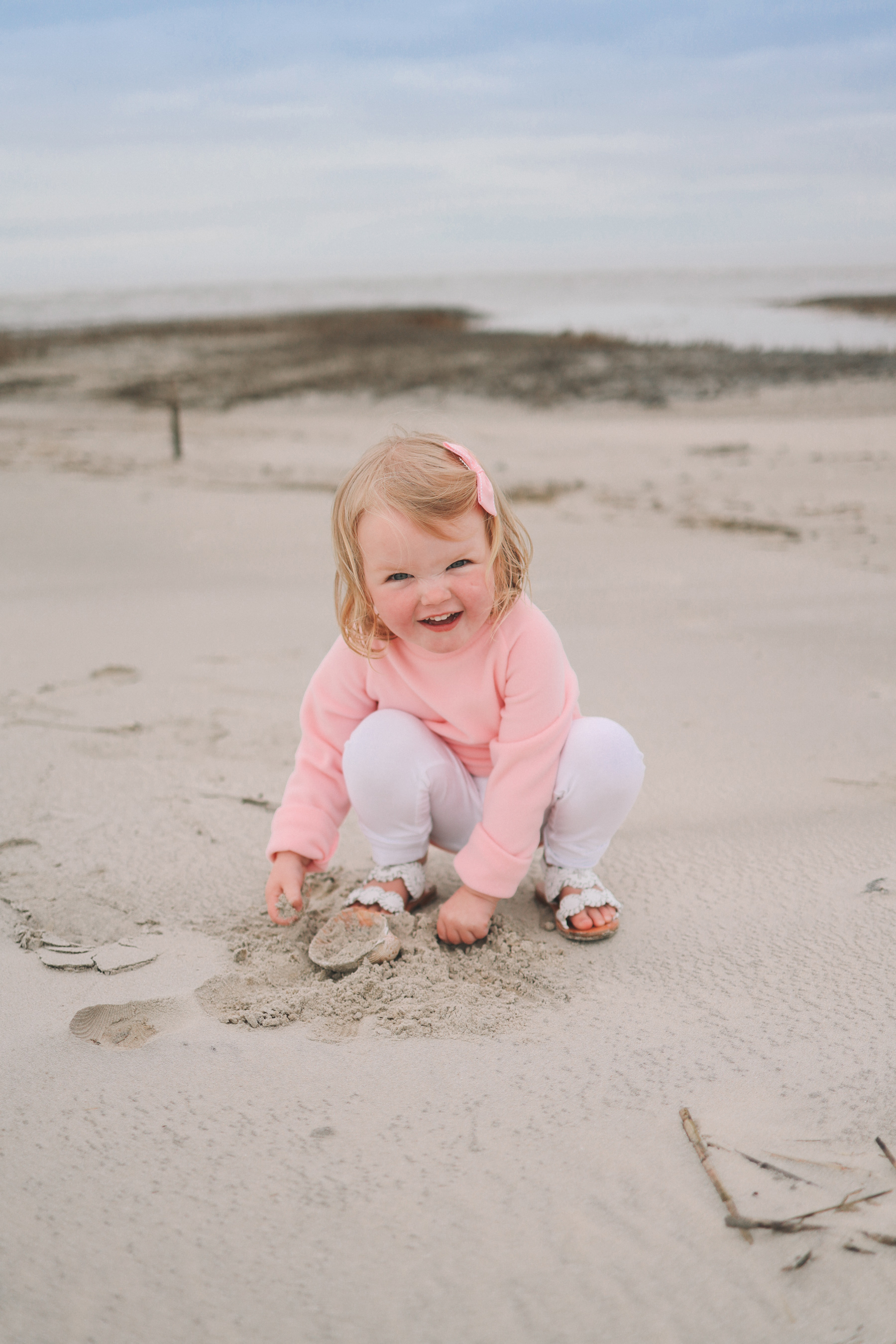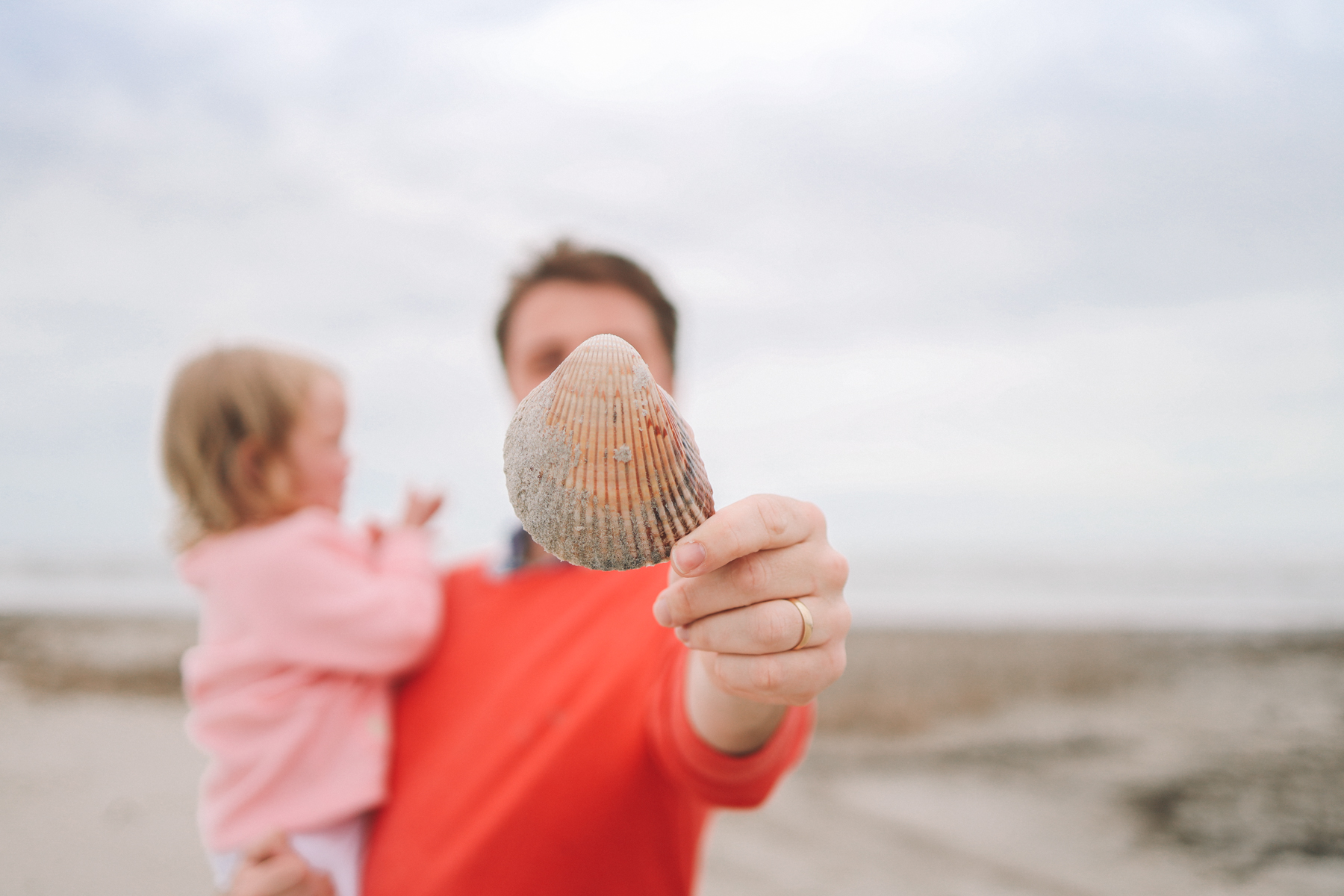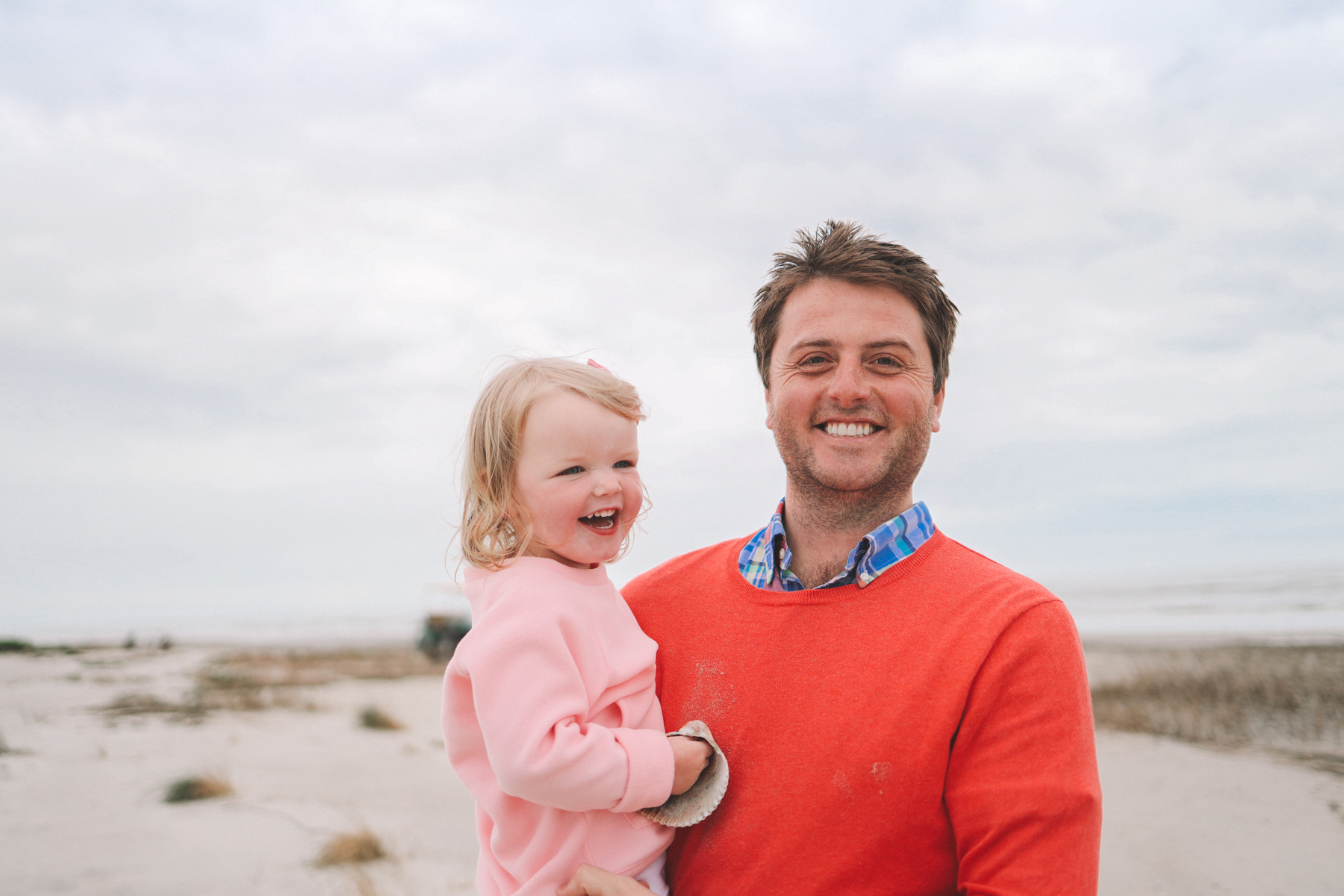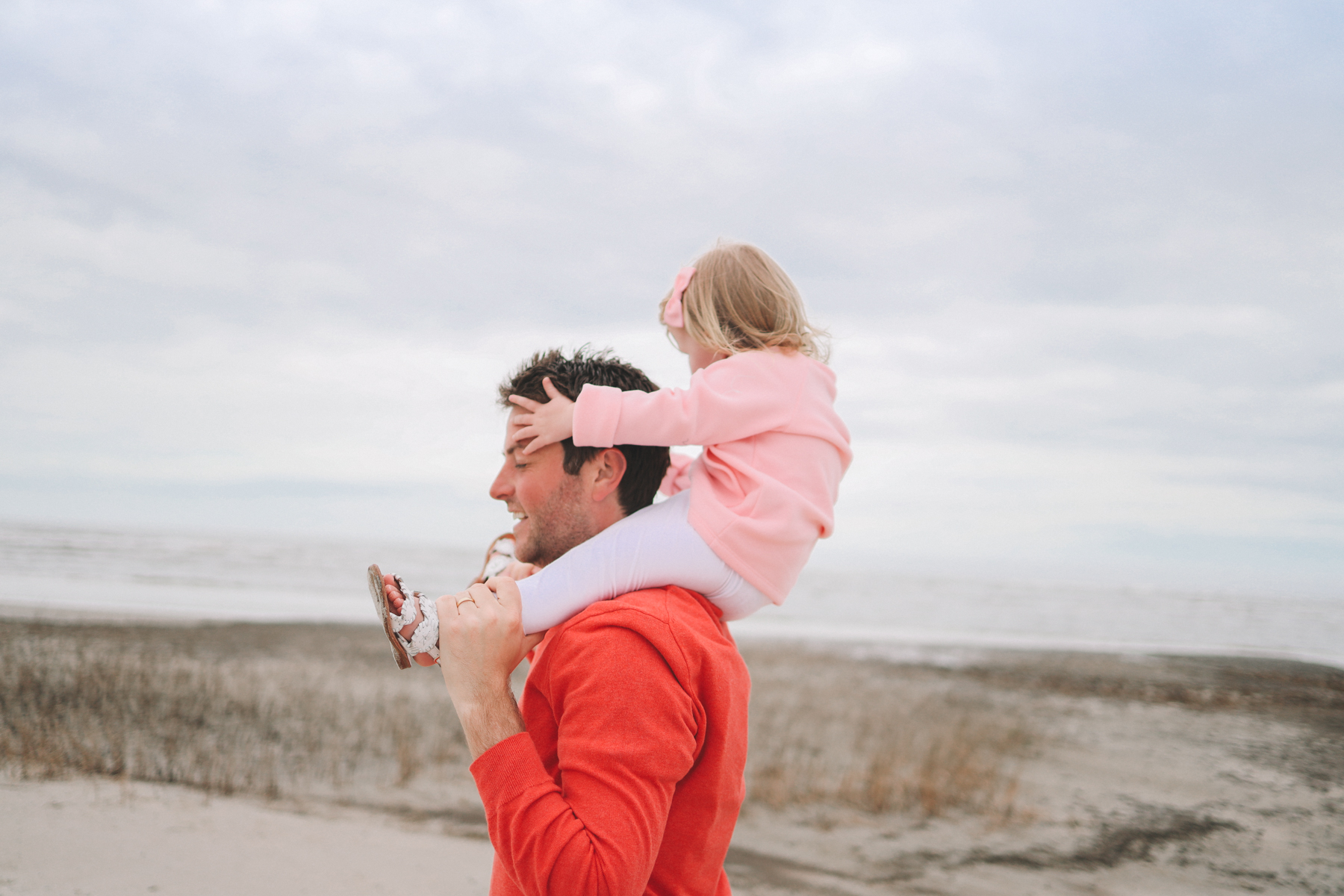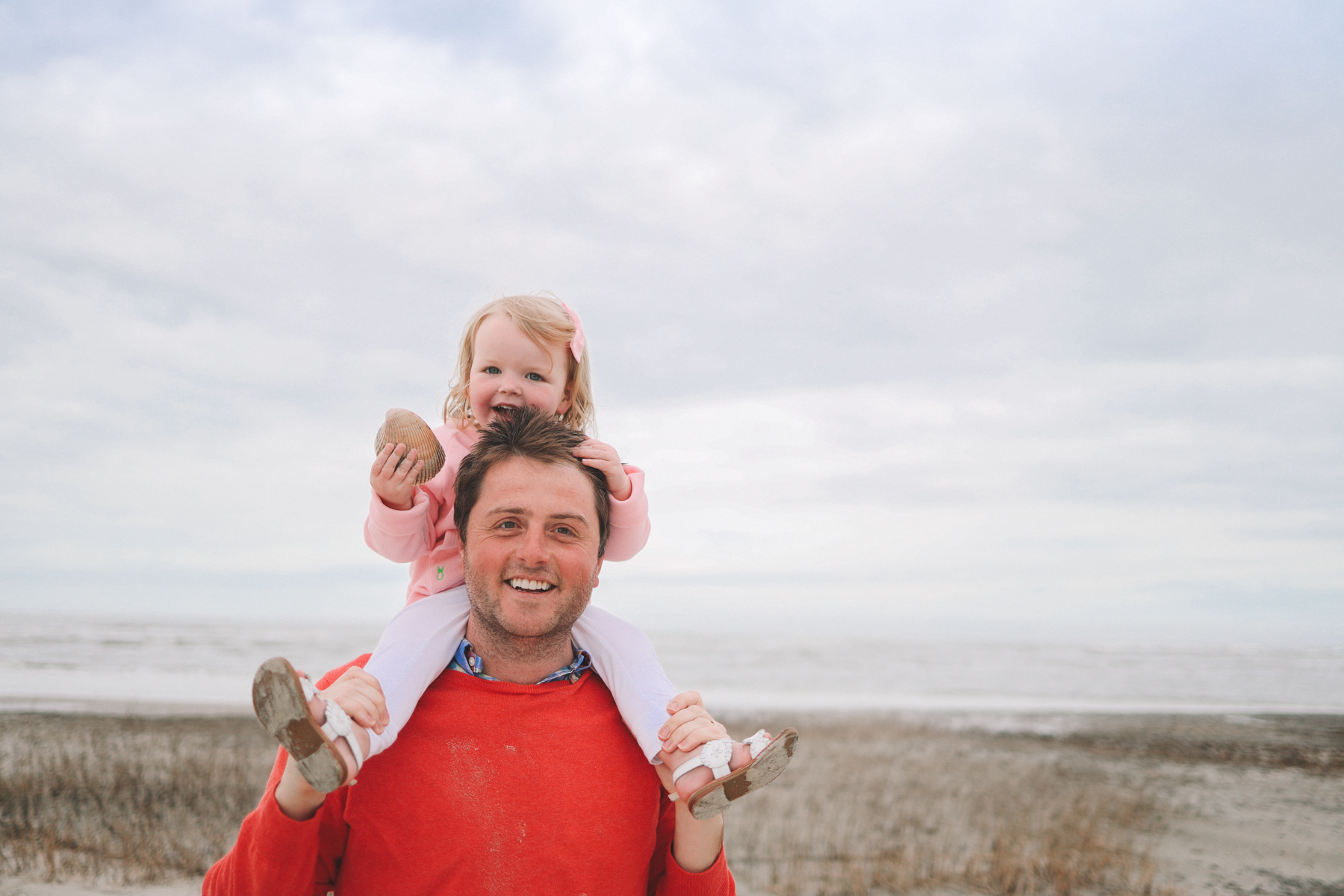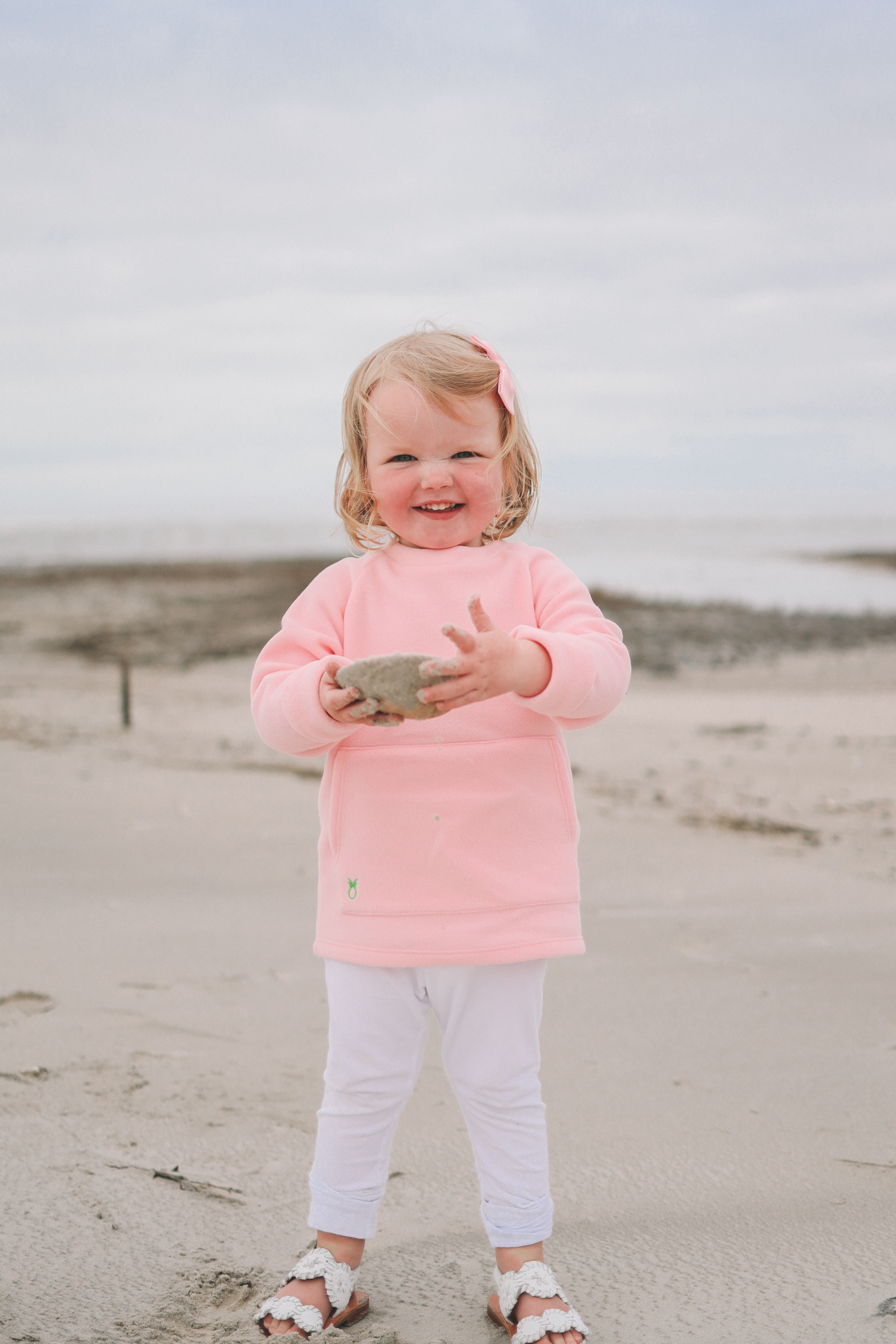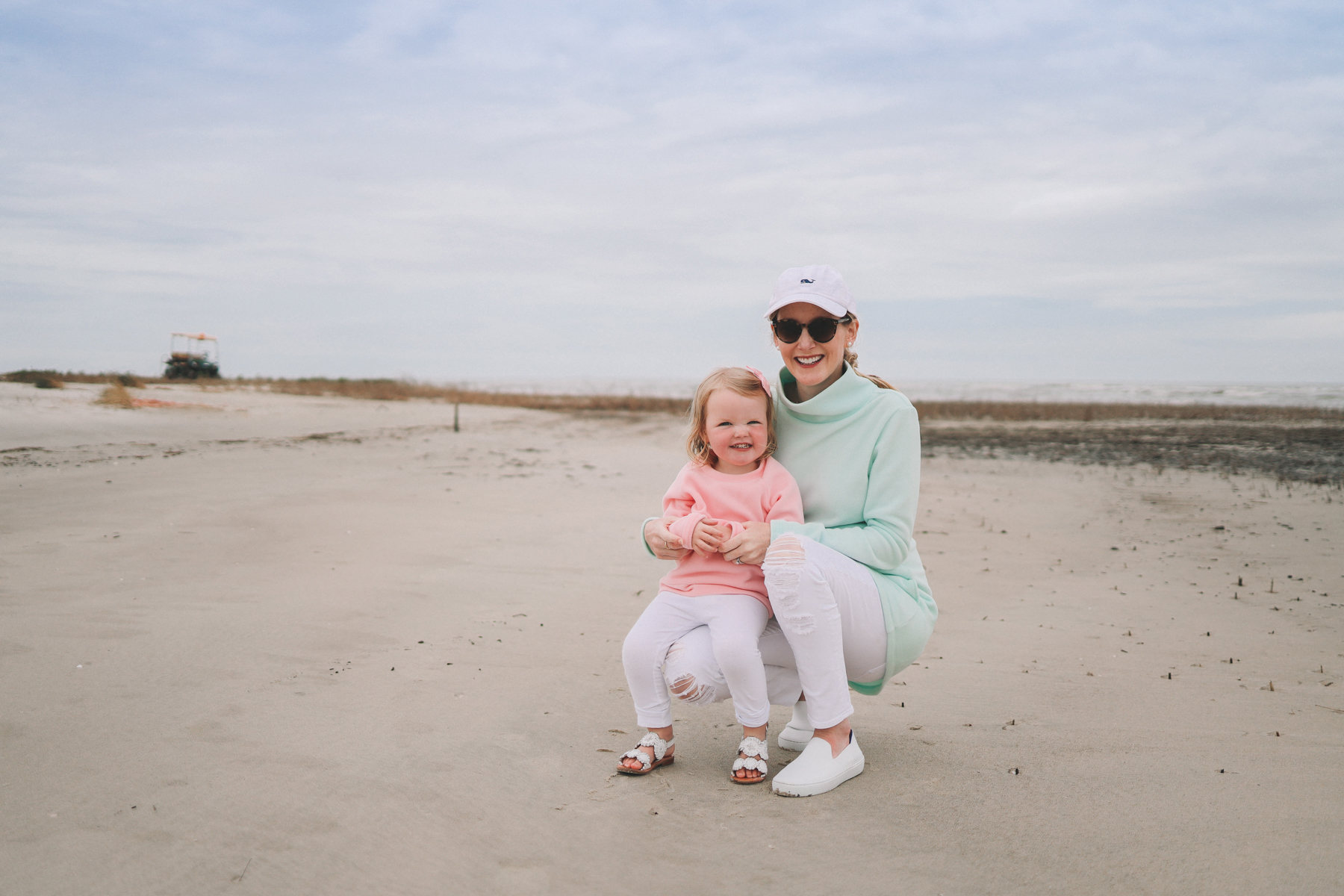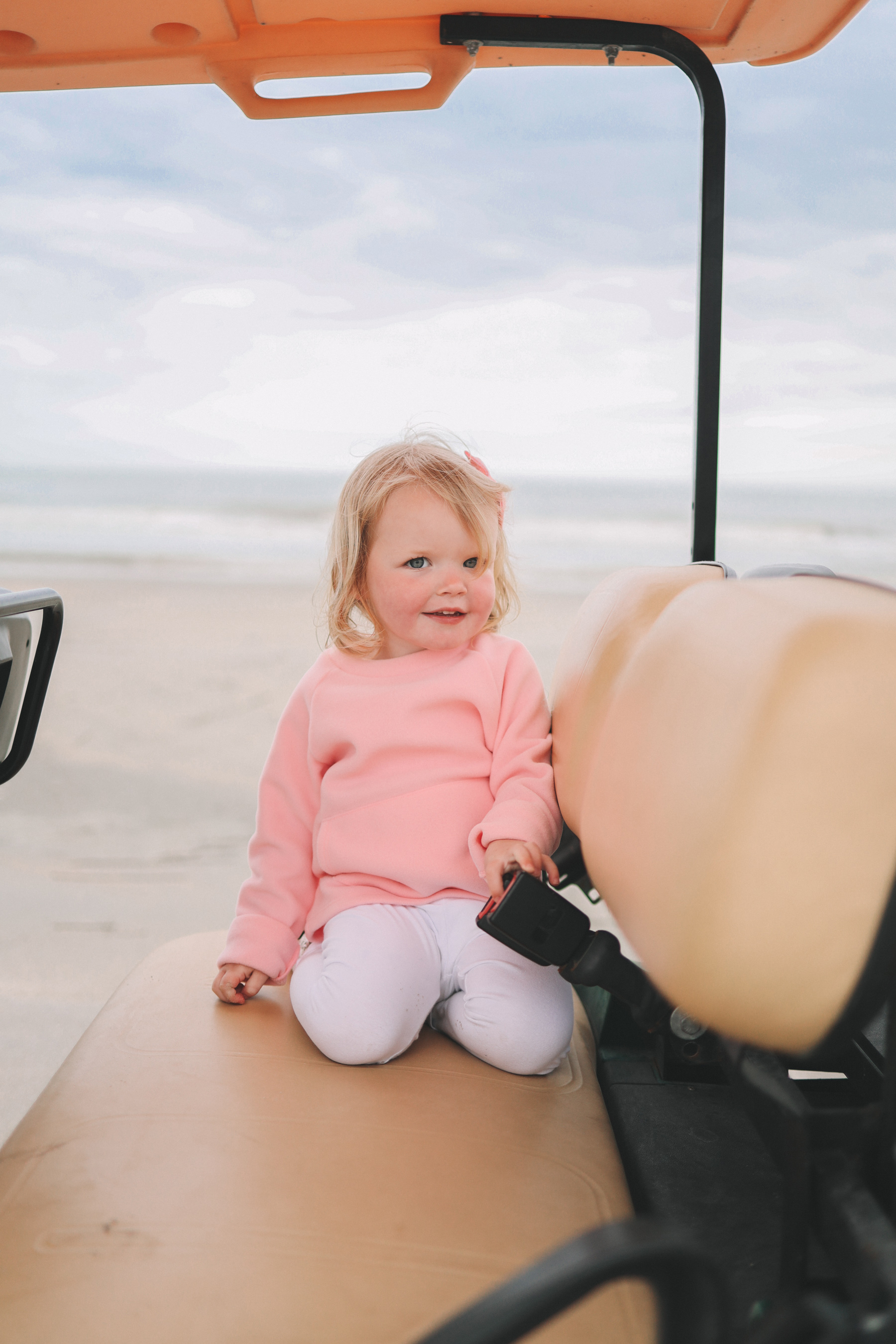 Shop the post:
Dudley Stephens Cobble Hill Turtleneck and Kids' Crewneck Fleece c/o /  J Brand Maternity Ankle Jeans (I highly recommend Old Navy's Rockstar maternity white jeans, though, if "full panel" doesn't bother you! And my favorite non-maternity white skinny jeans are from Rag & Bone. Looking for a deal? BlankNYC carries fabulous white skinnies for only $88!) / Rothy's Machine-Washable Sneakers (Here's my review on the sneakers, my full review on Rothy's shoes in general, and here's my review on the Allbirds machine-washable sneakers, which are a bit more sporty. Which do you like better?!) / Vineyard Vines Hat / Newer Version of my Sunglasses / Emma's Jack Rogers (Also here) and Leggings