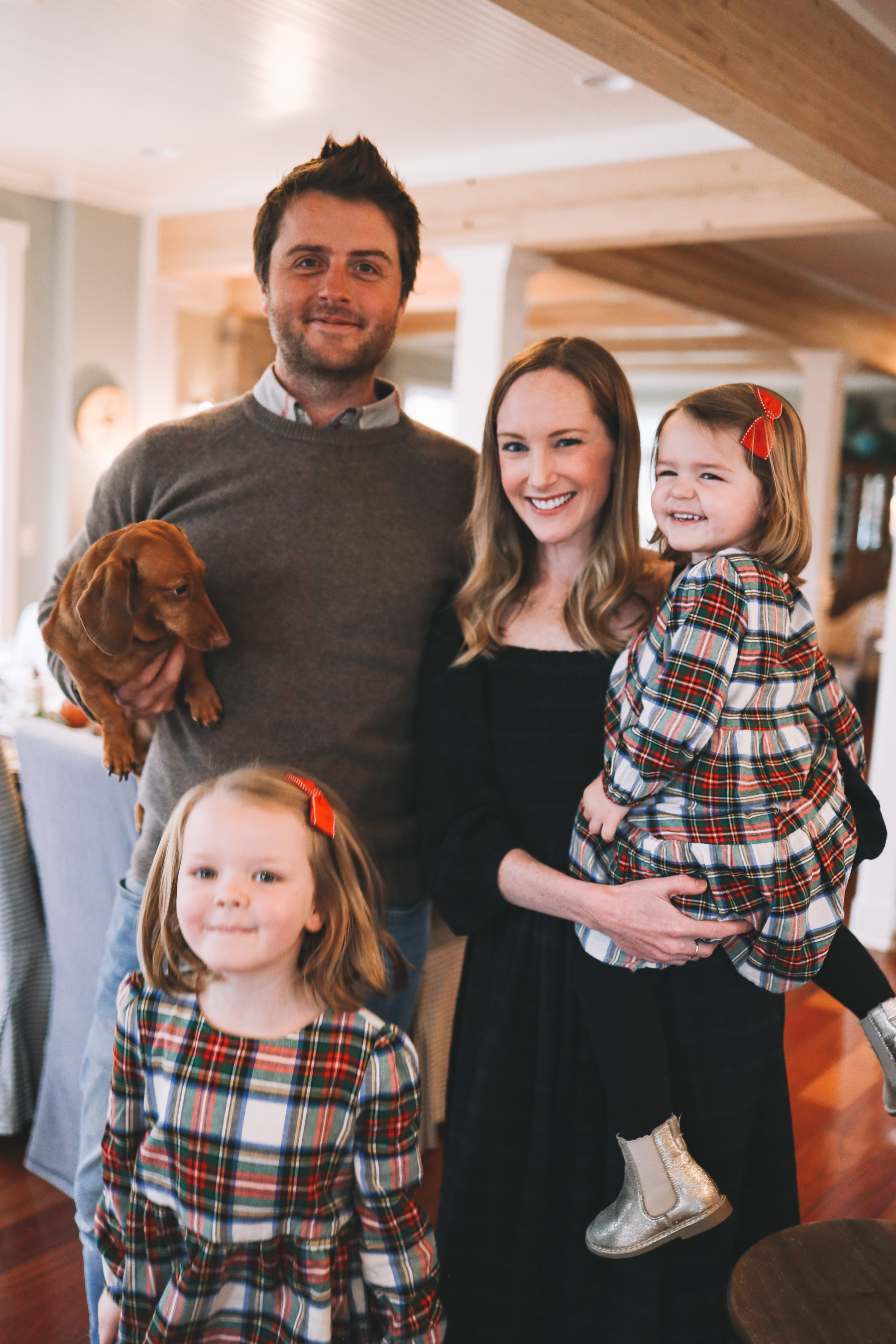 J.Crew Black Watch Plaid Flannel Dress (Runs a little big!) / Boots / Girls' Tartan Flannel Dresses / Newer Crewcuts Boots / Little Makes Big Bows / Mitch's Barbour Shirt + J.Crew Sweater
Hope everyone had a very happy Thanksgiving with loved ones!
We headed down to my in-laws' lake house for a big family celebration, and it was perfect. My mother- and father-in-law, John and Lisa, went above and beyond with the decor, tablescapes and food… and made everything so special. Emma and Lucy were absolutely overjoyed to be there; they spent most of the evening running back and forth between the living and family rooms, laughing and hugging people, haha.
Cousin Matt also really brought the entertainment with his alien impressions. 😆 He brought his sweet dog Jerry, too, which made Noodle's little life. Noodle stays with Matt and Jerry in Chicago when we're out of town, so it was really cute—and hilarious—to see the duo at Thanksgiving! (Scroll down to see the funniest photos of the two of 'em together.)
Best of all, the girls' great-grandparents were able to make it out for the festivities. Lucy spent a ton of time with Gigi, playing and holding hands, and I know that was something everyone will always remember.
Last night, Mitch and I stayed up talking with John and Lisa in front of the fire—and under those gorgeous blankets that Lisa MADE (iiiii know)—and I think it was 1 a.m. before we realized it was so late. The sign of an amazing holiday! (But also help, I'm dying today. #worthit 😉)
Below are some photos from our day! Grateful for family, friends and you. Thank you for following along with the Larkins! Here's to a great rest of 2021. ♥️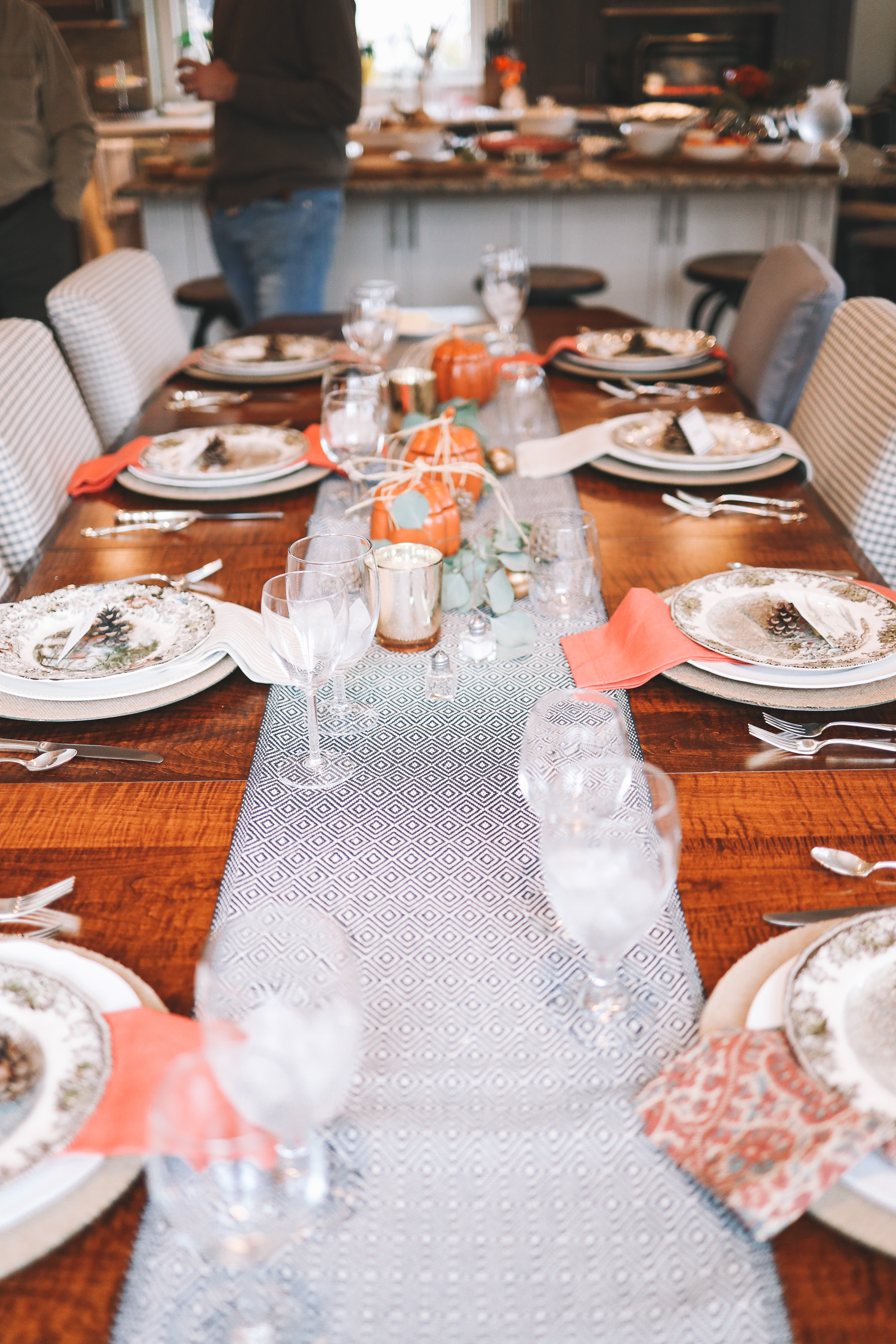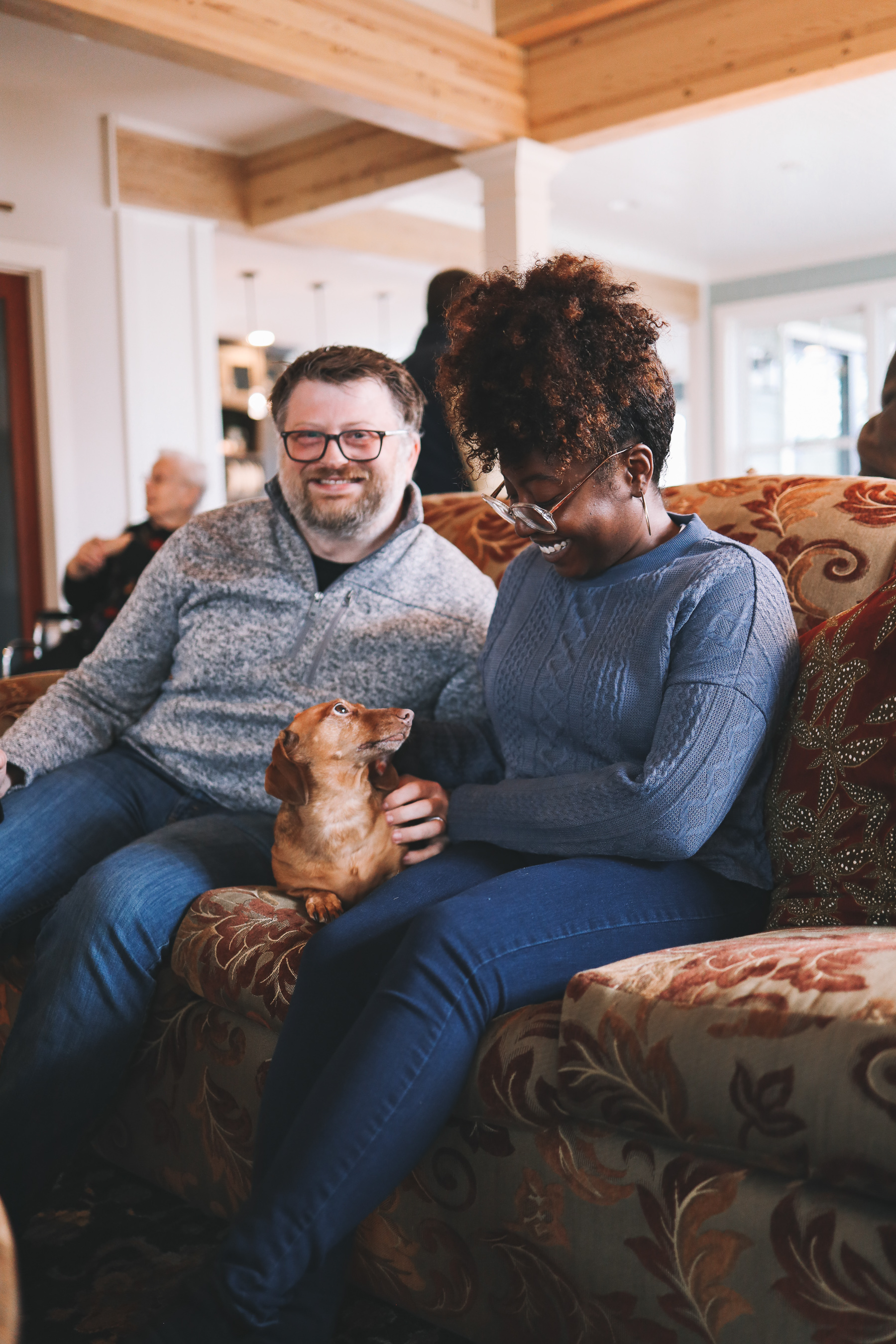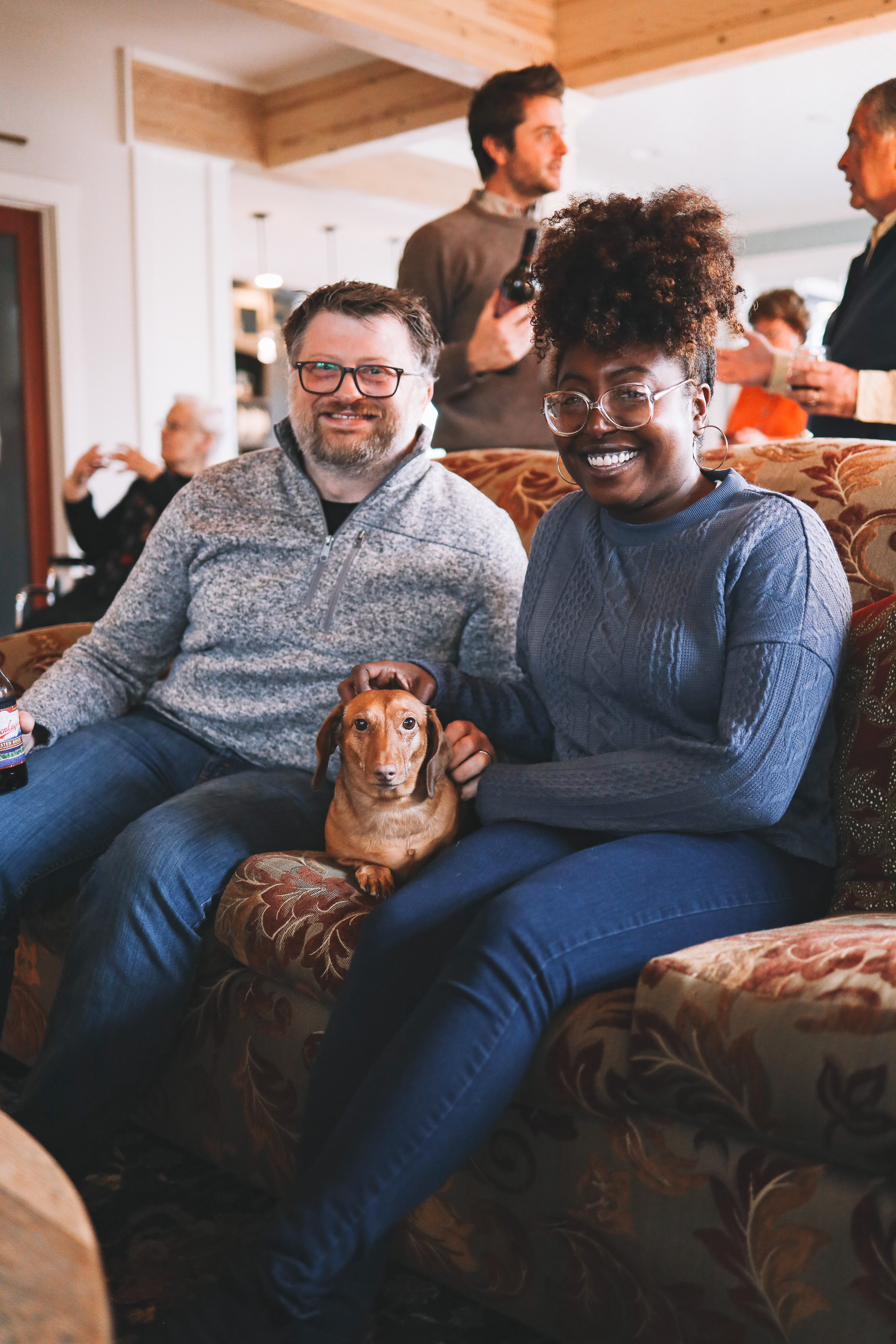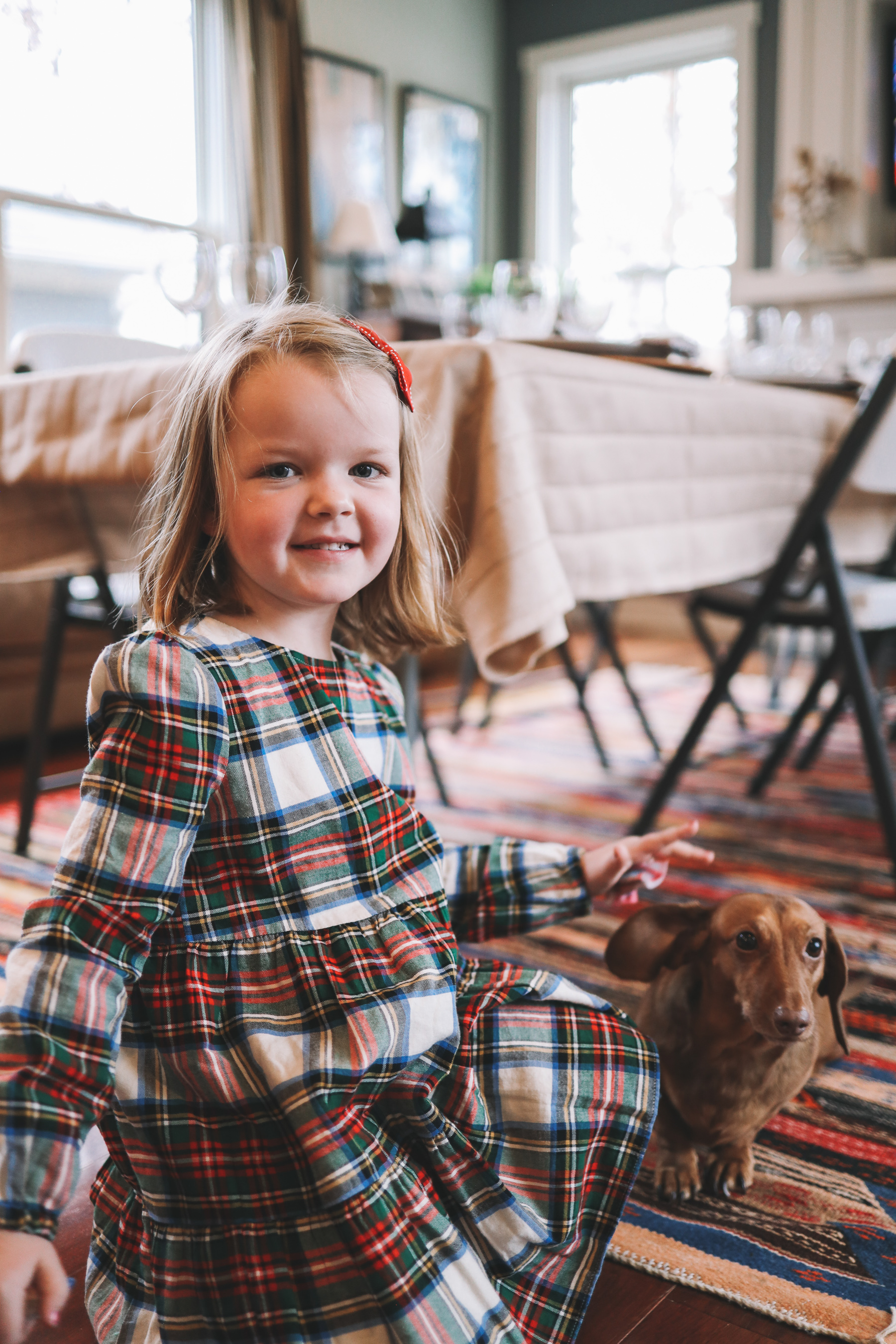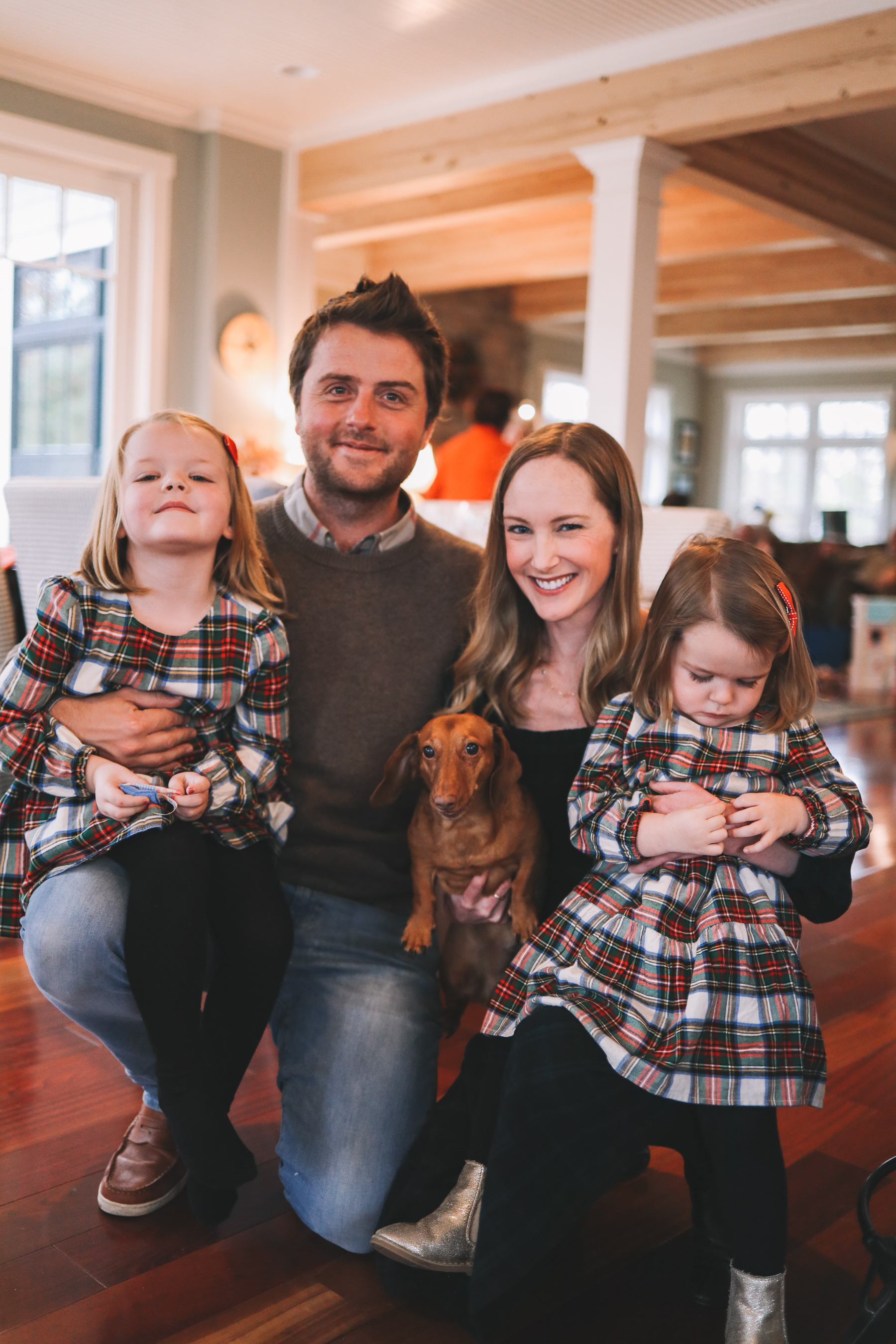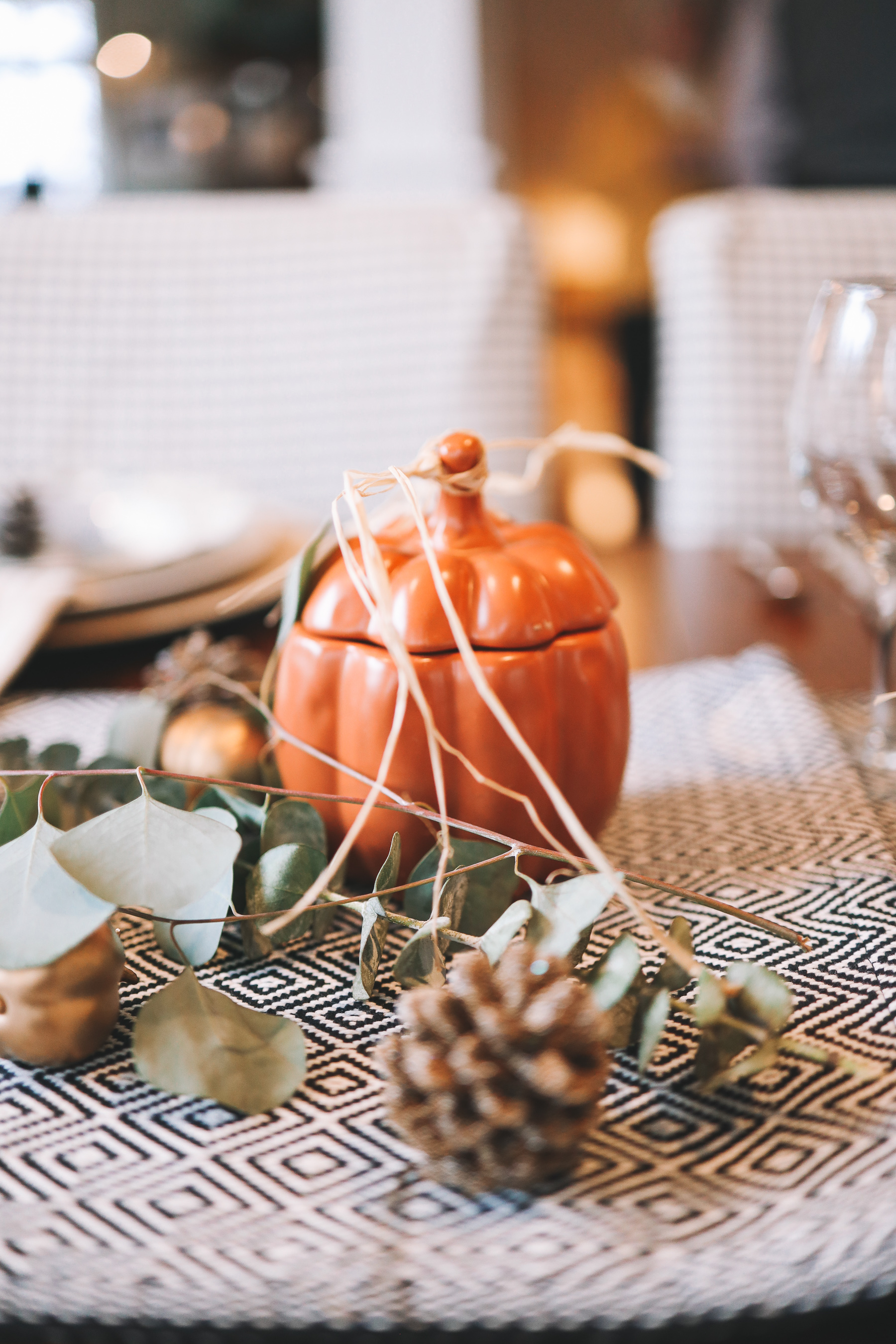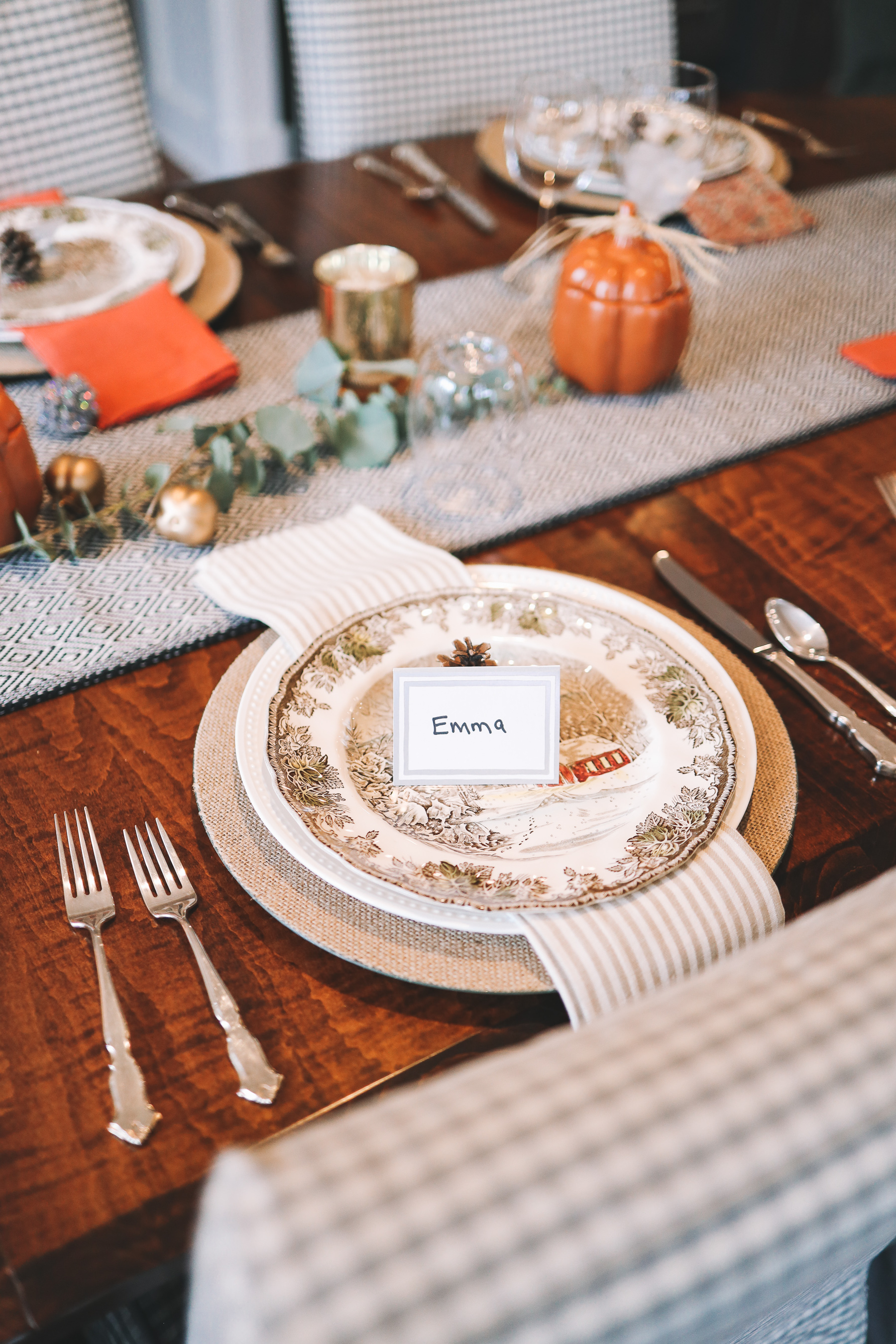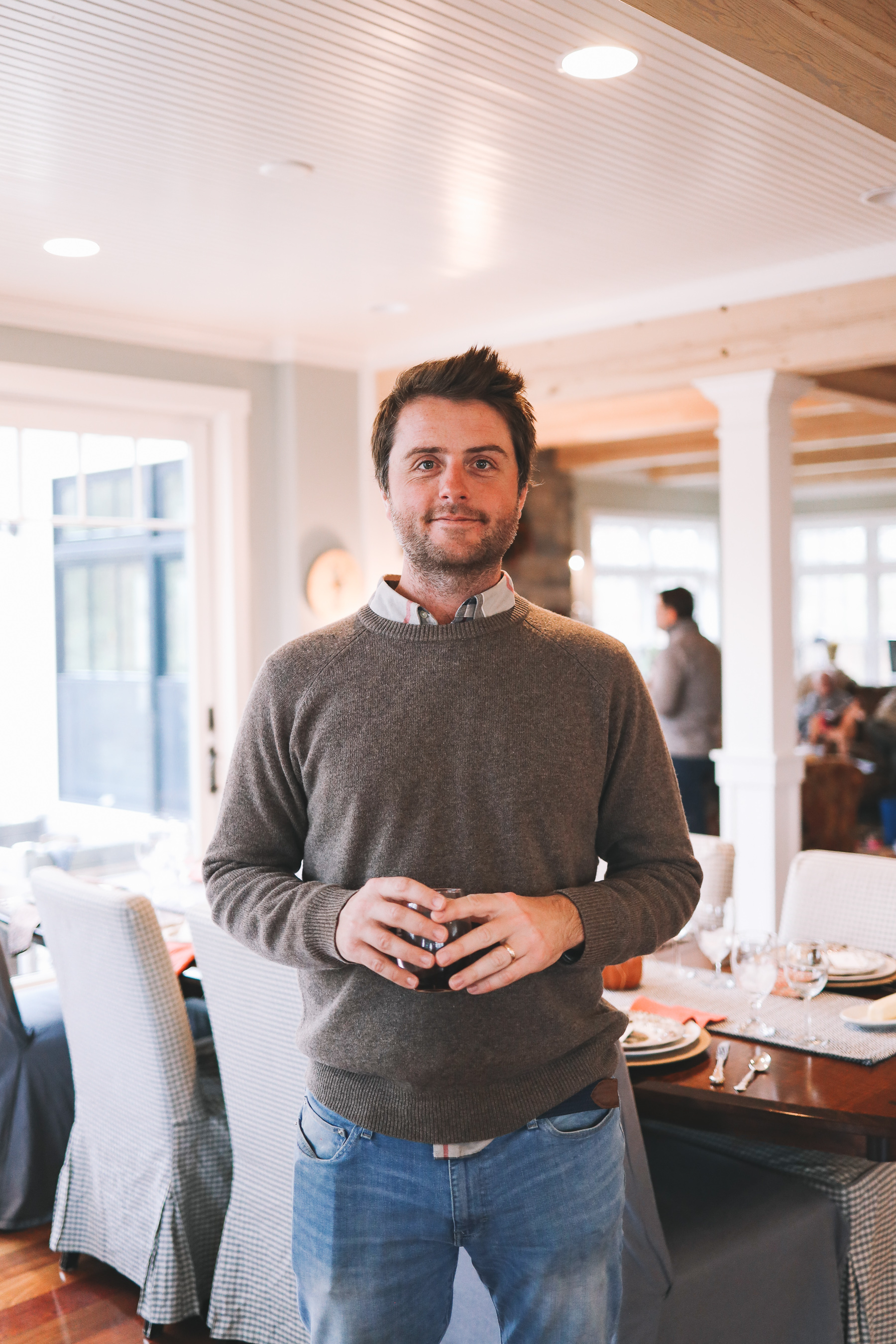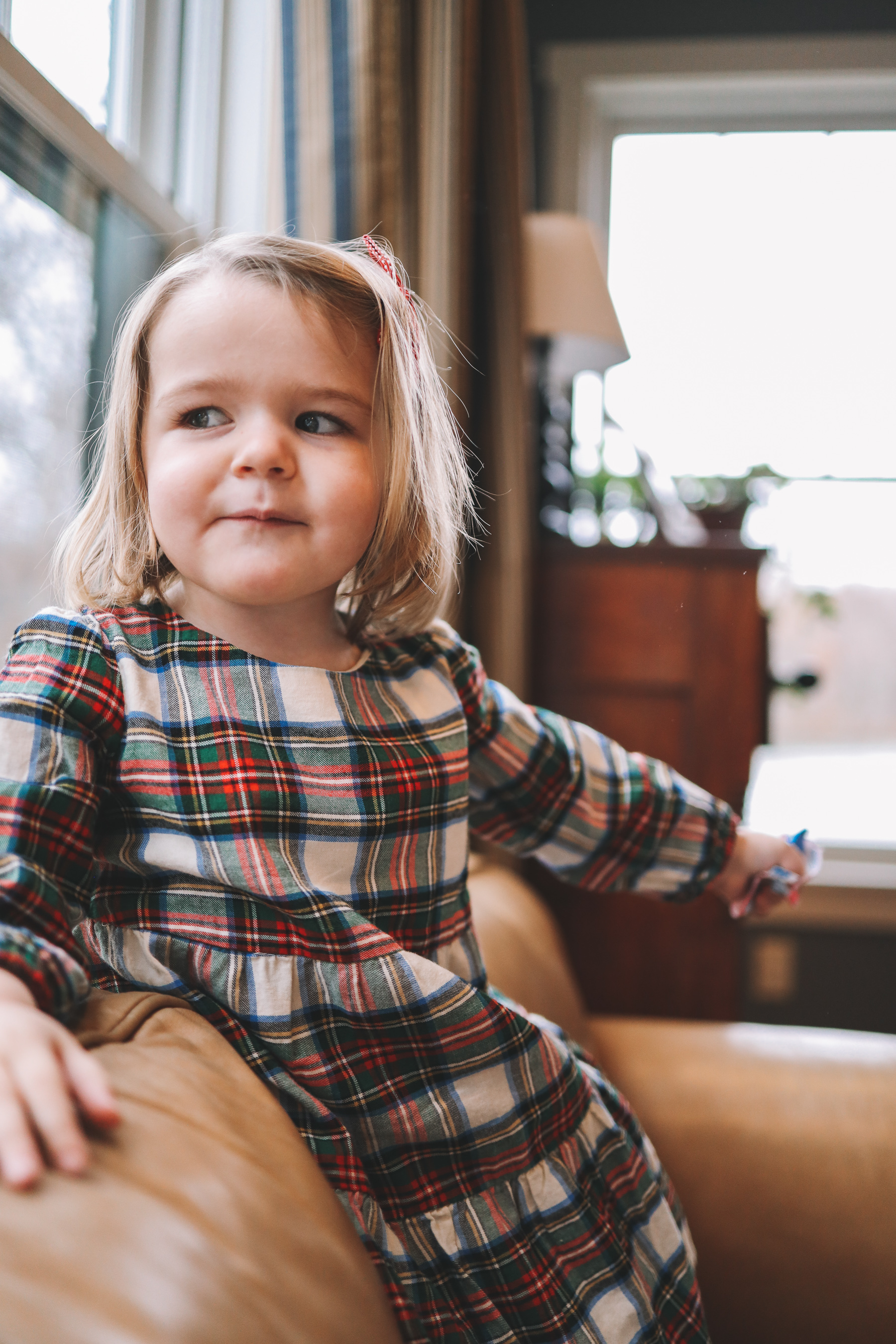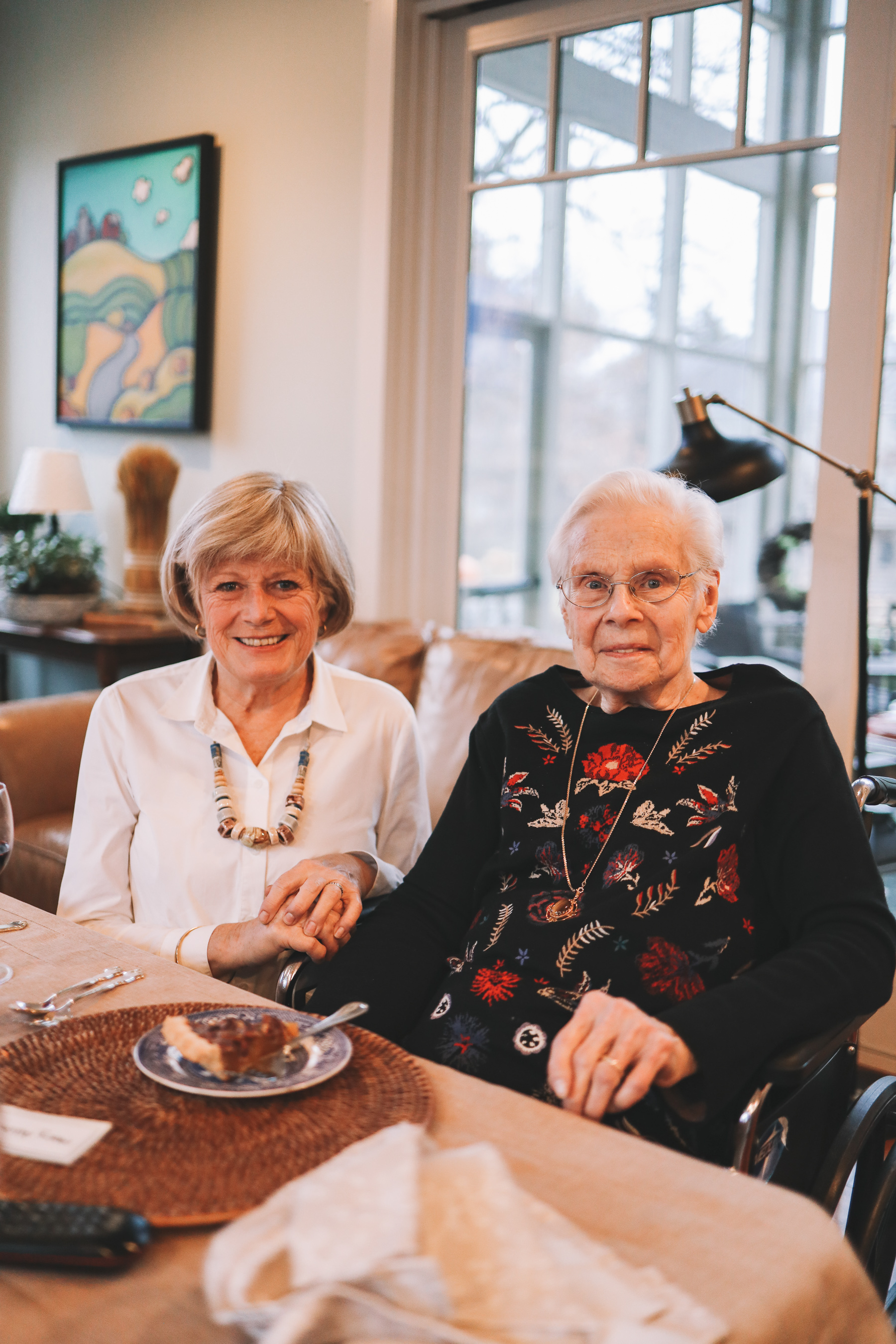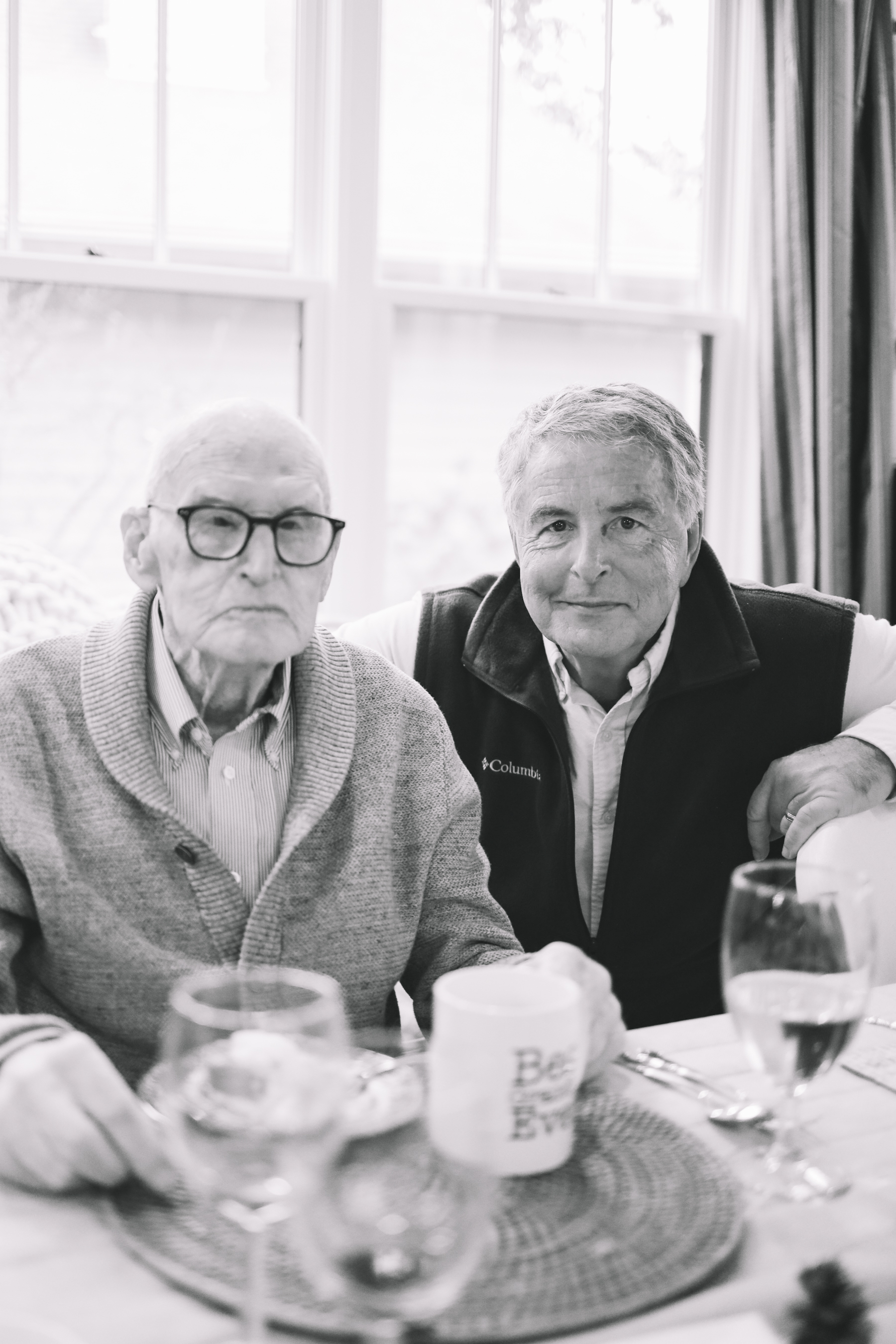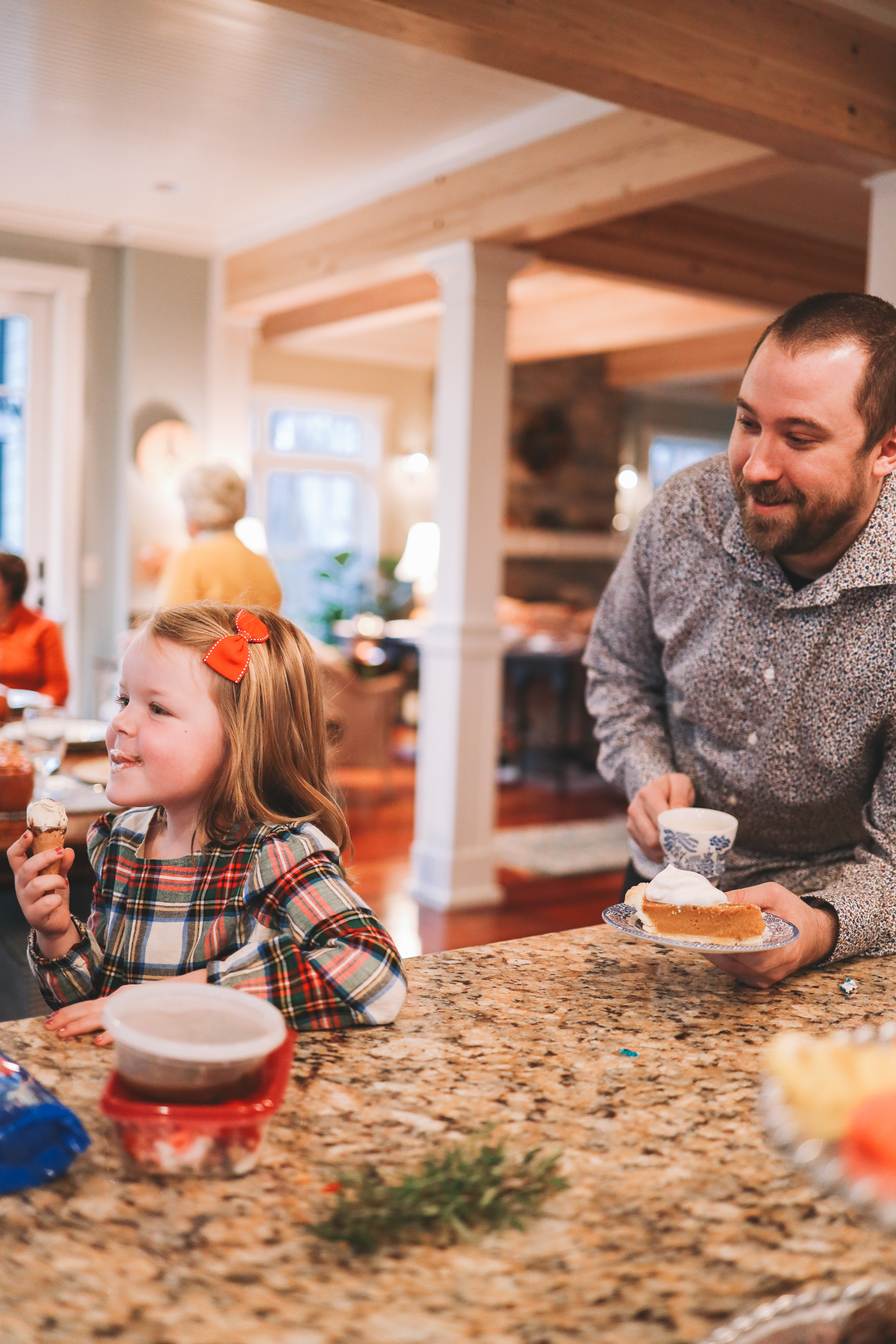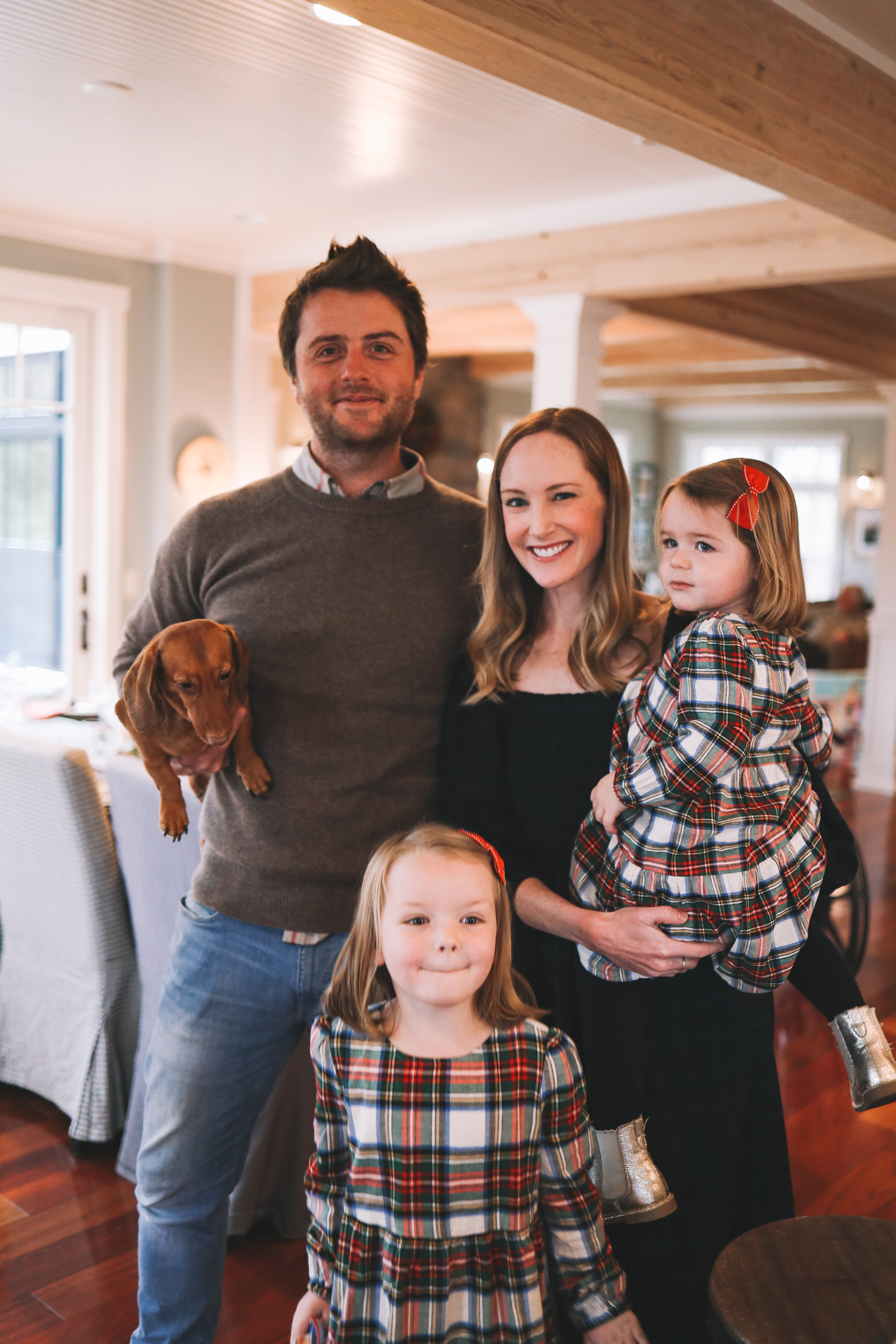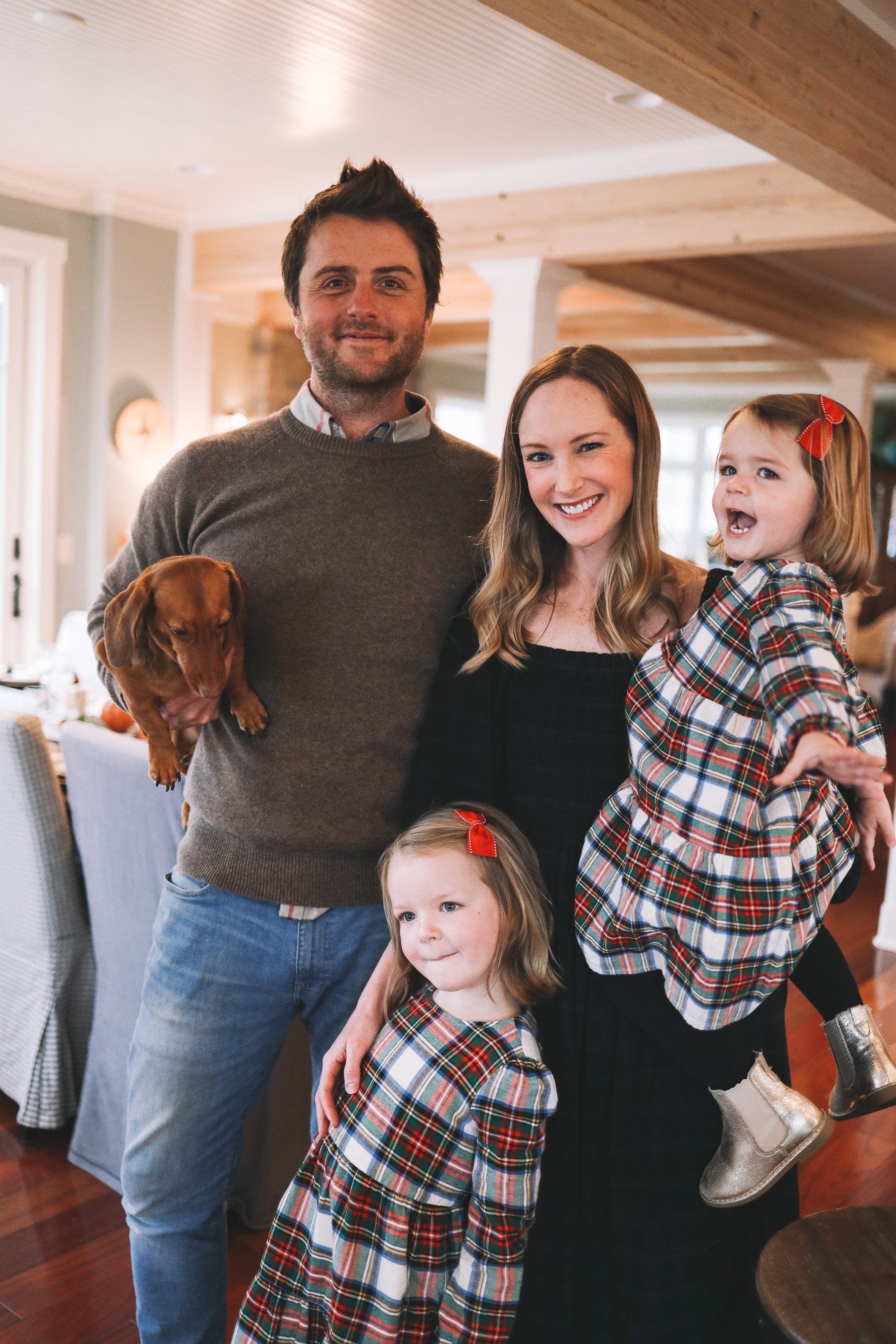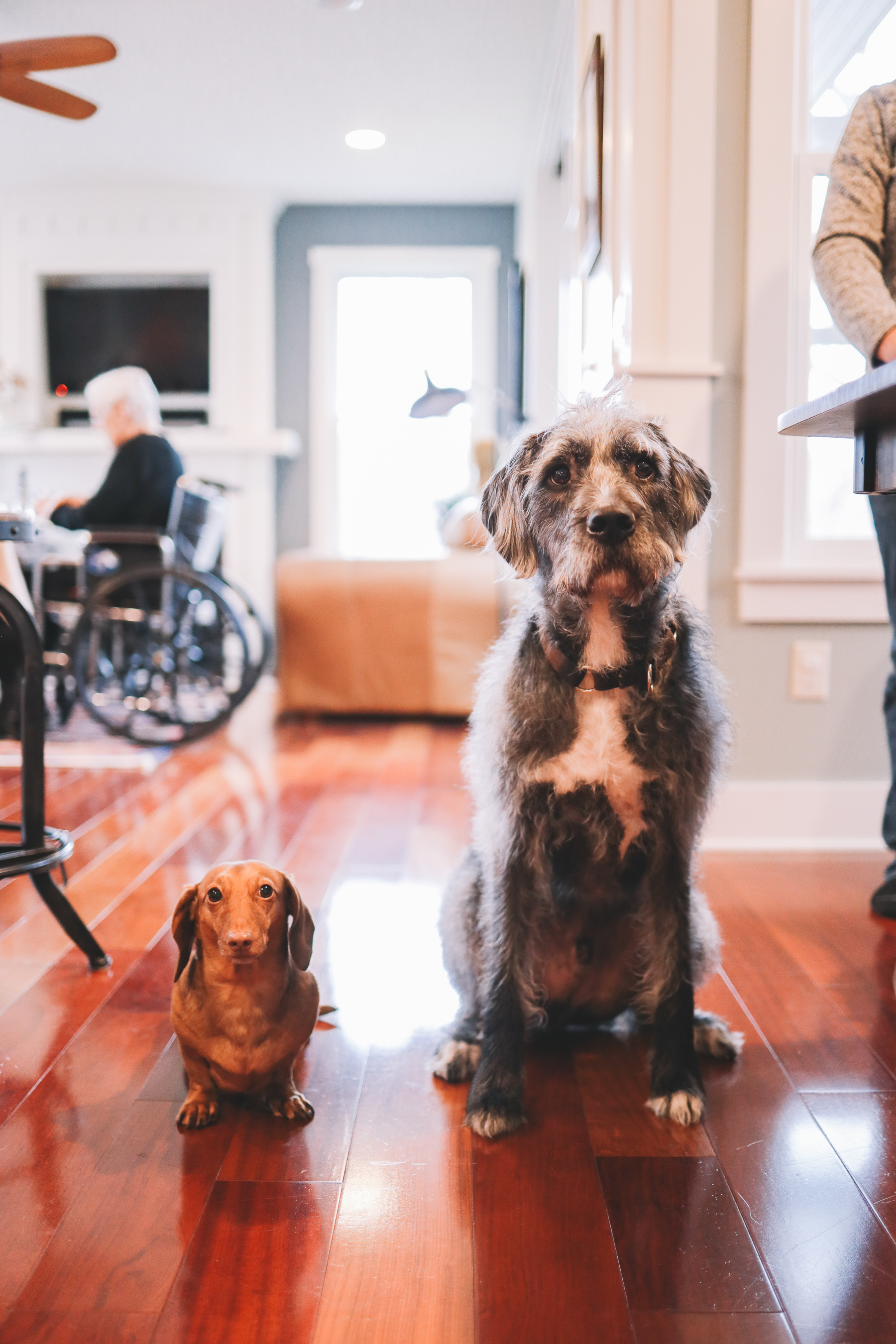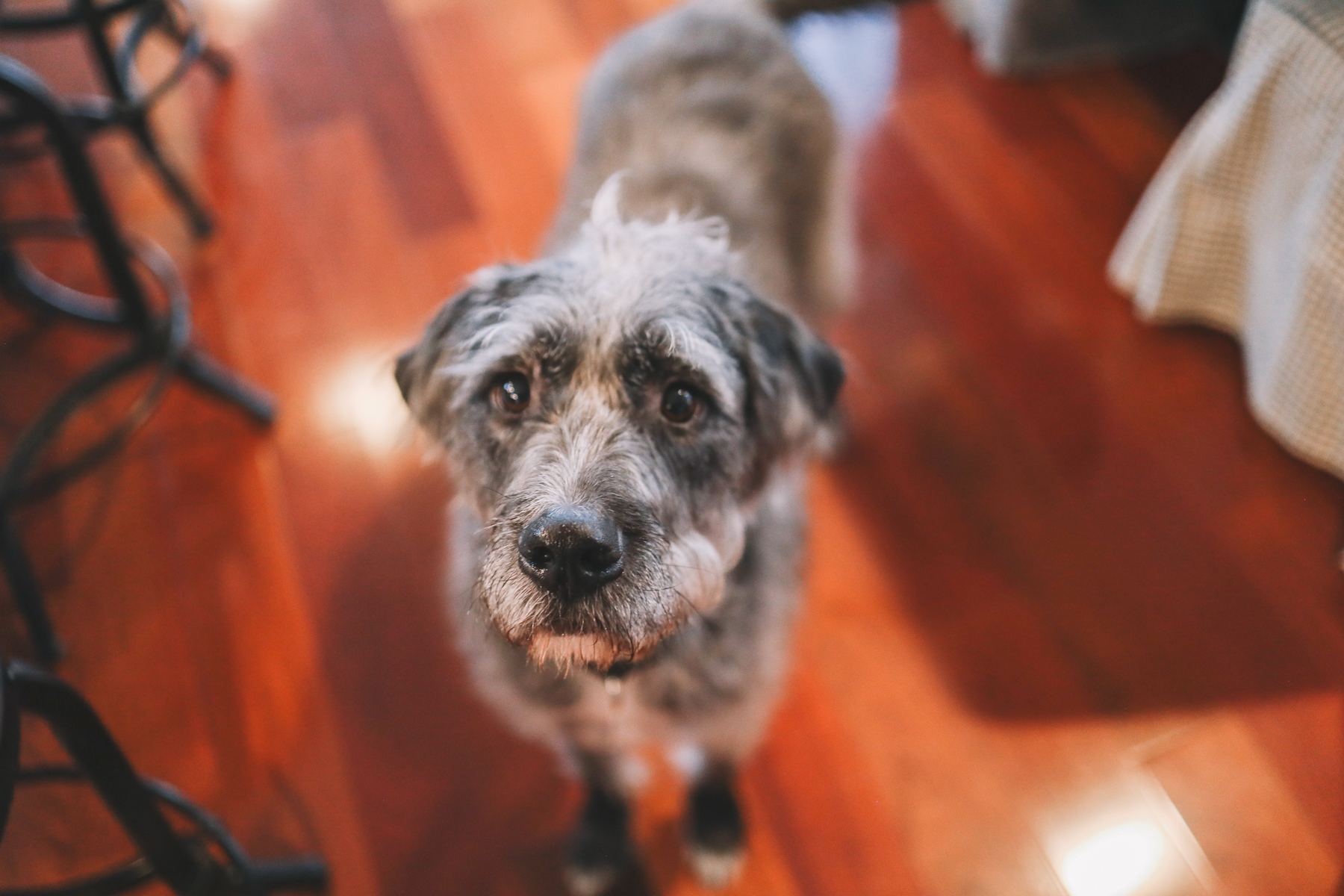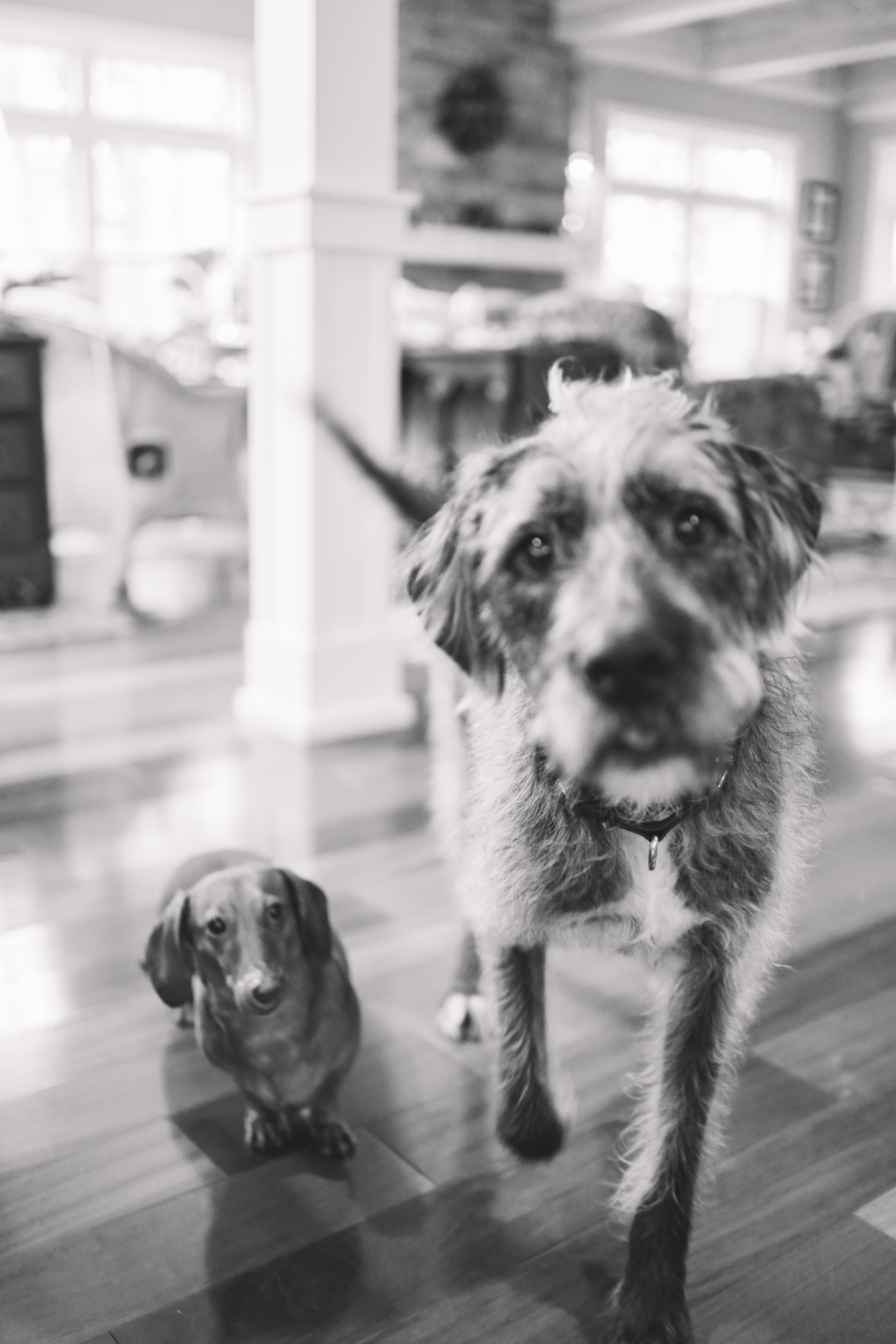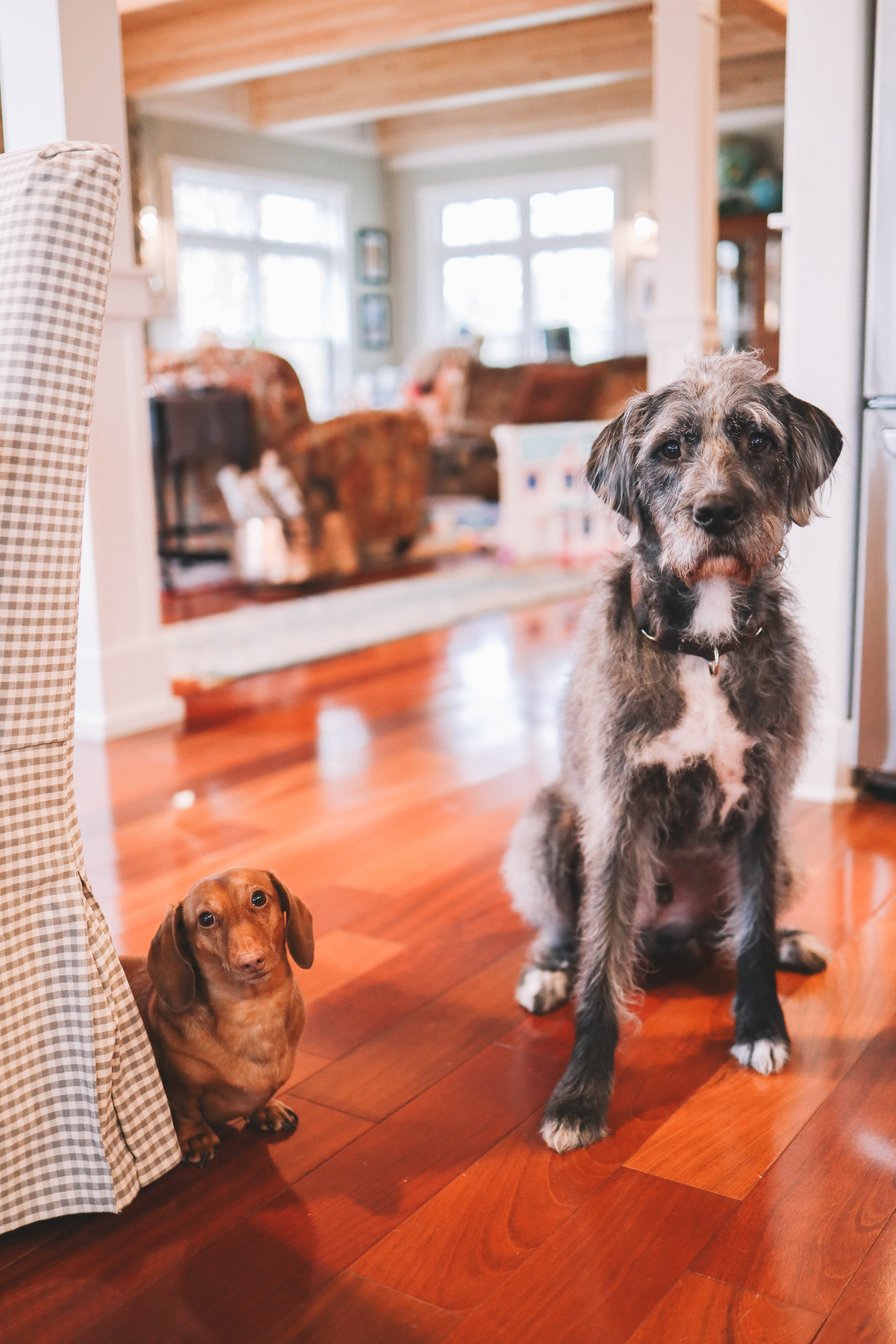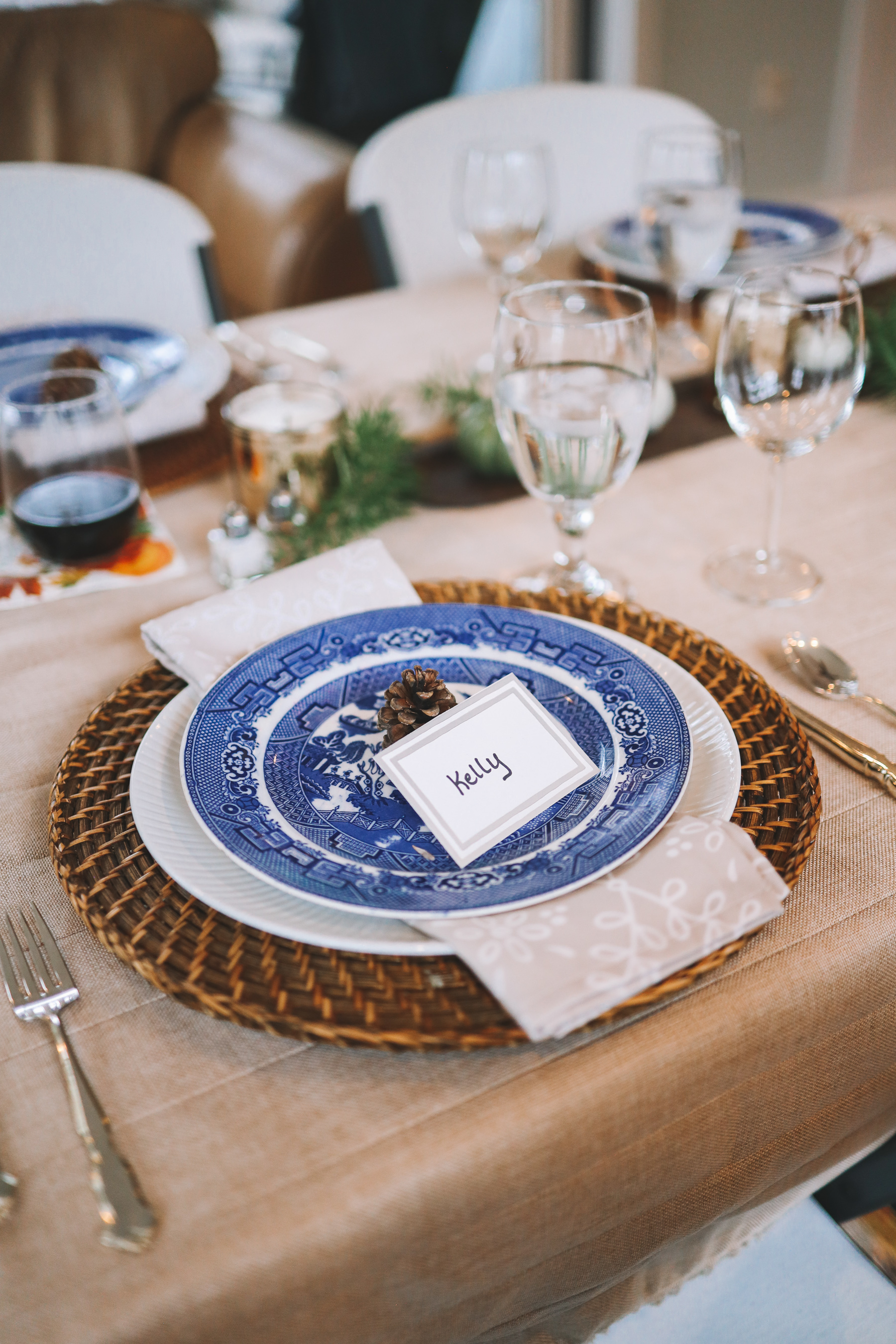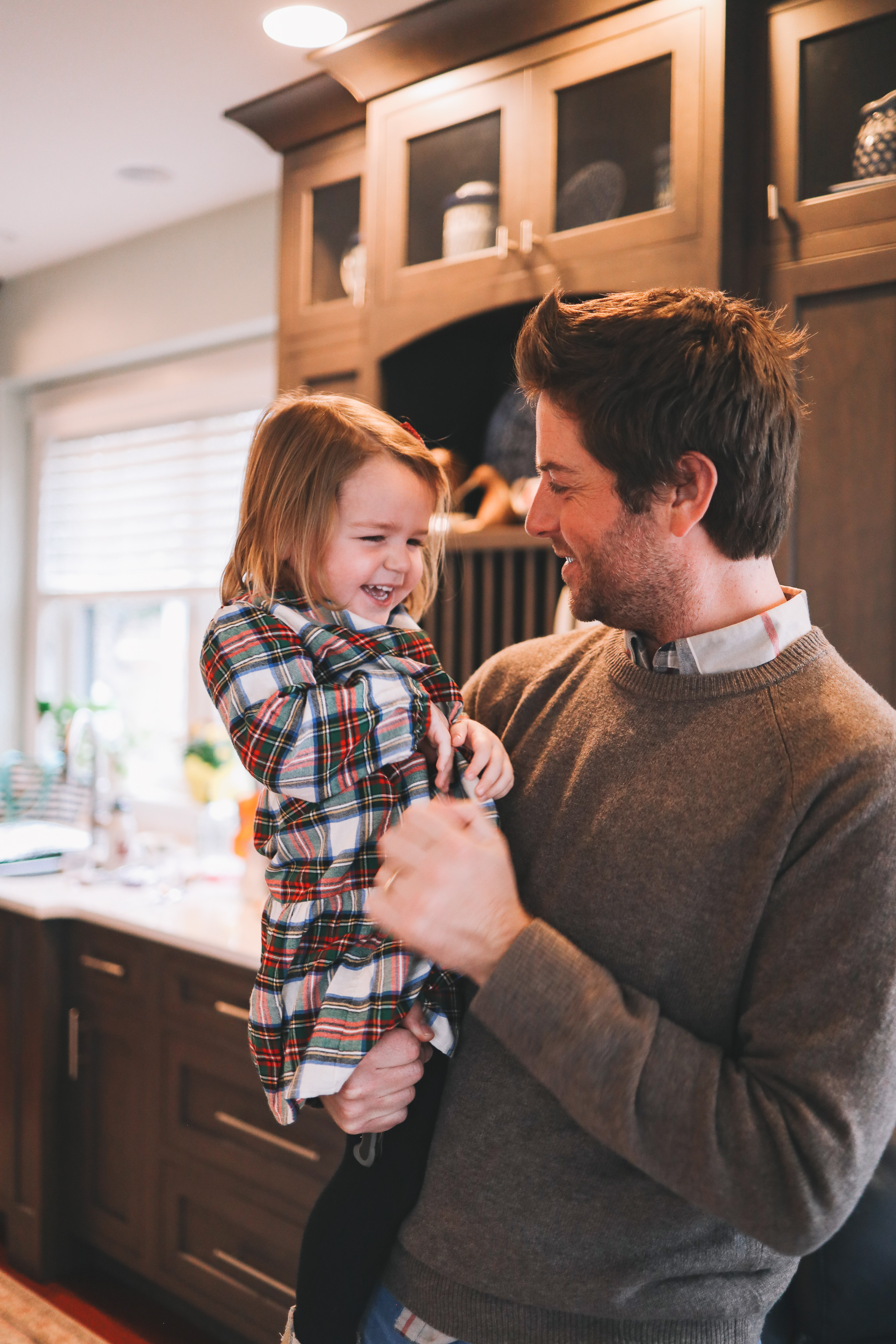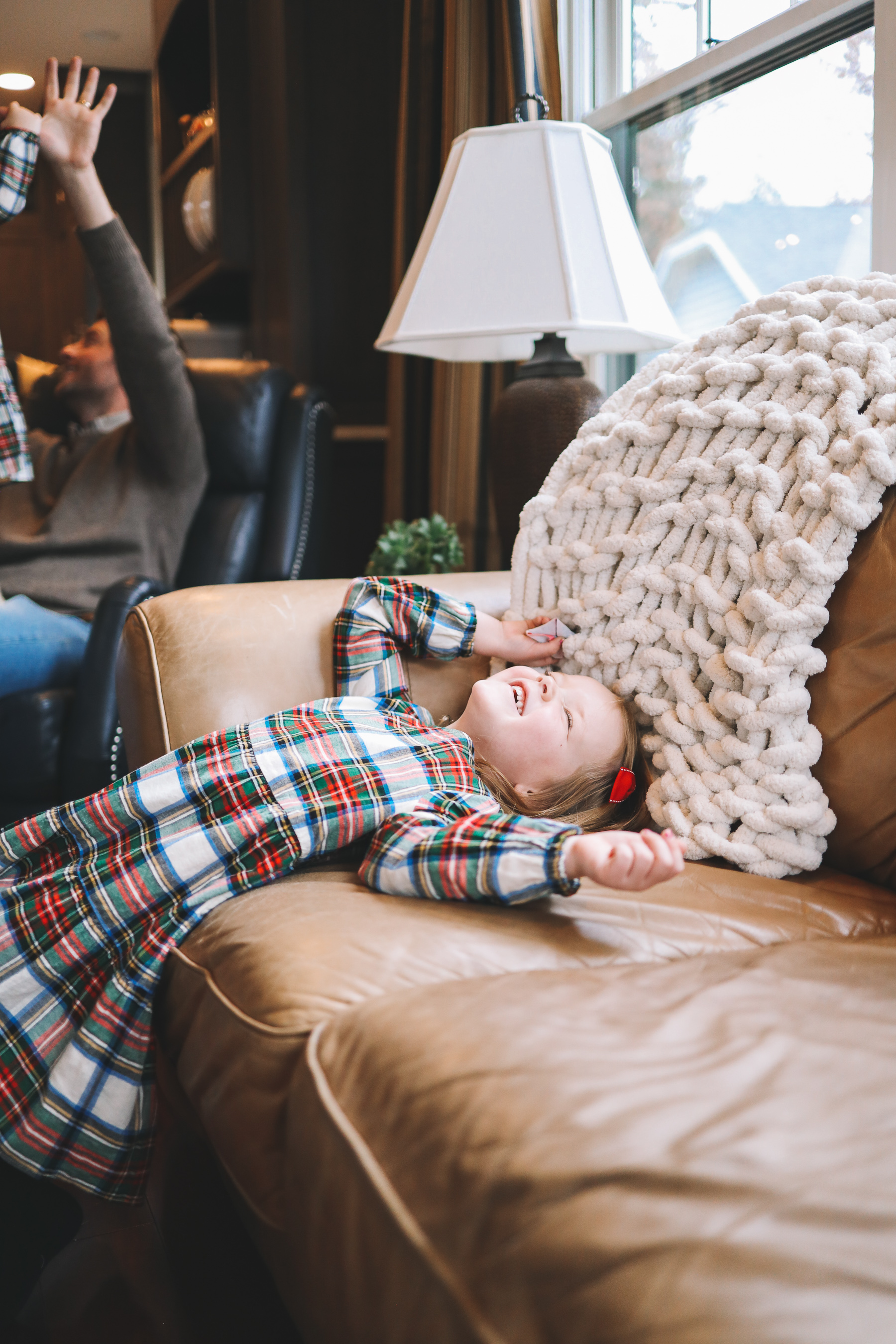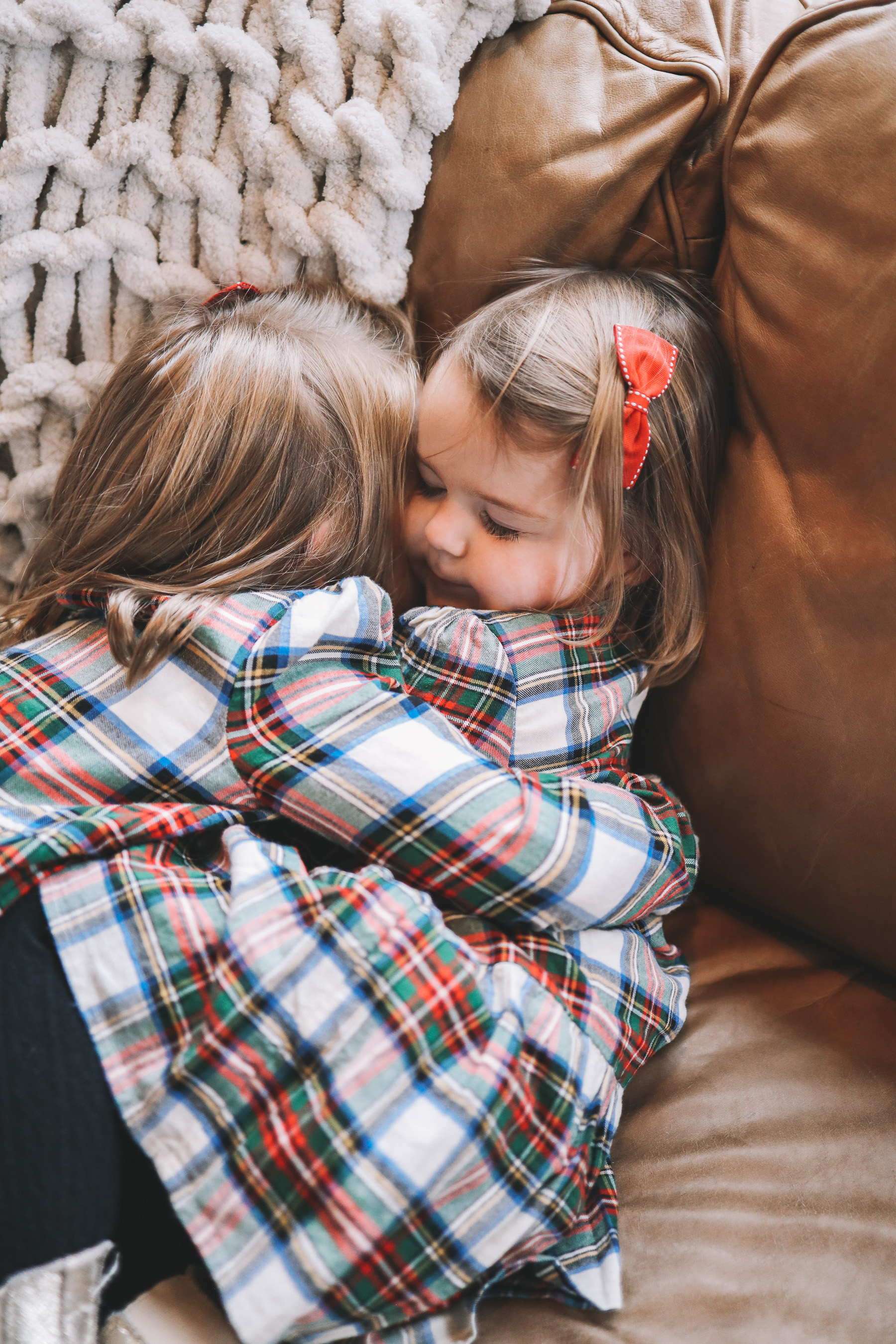 Shop the post:
J.Crew Black Watch Plaid Flannel Dress (Runs a little big!) / Boots / Girls' Tartan Flannel Dresses / Newer Crewcuts Boots / Little Makes Big Bows / Mitch's Barbour Shirt + J.Crew Sweater