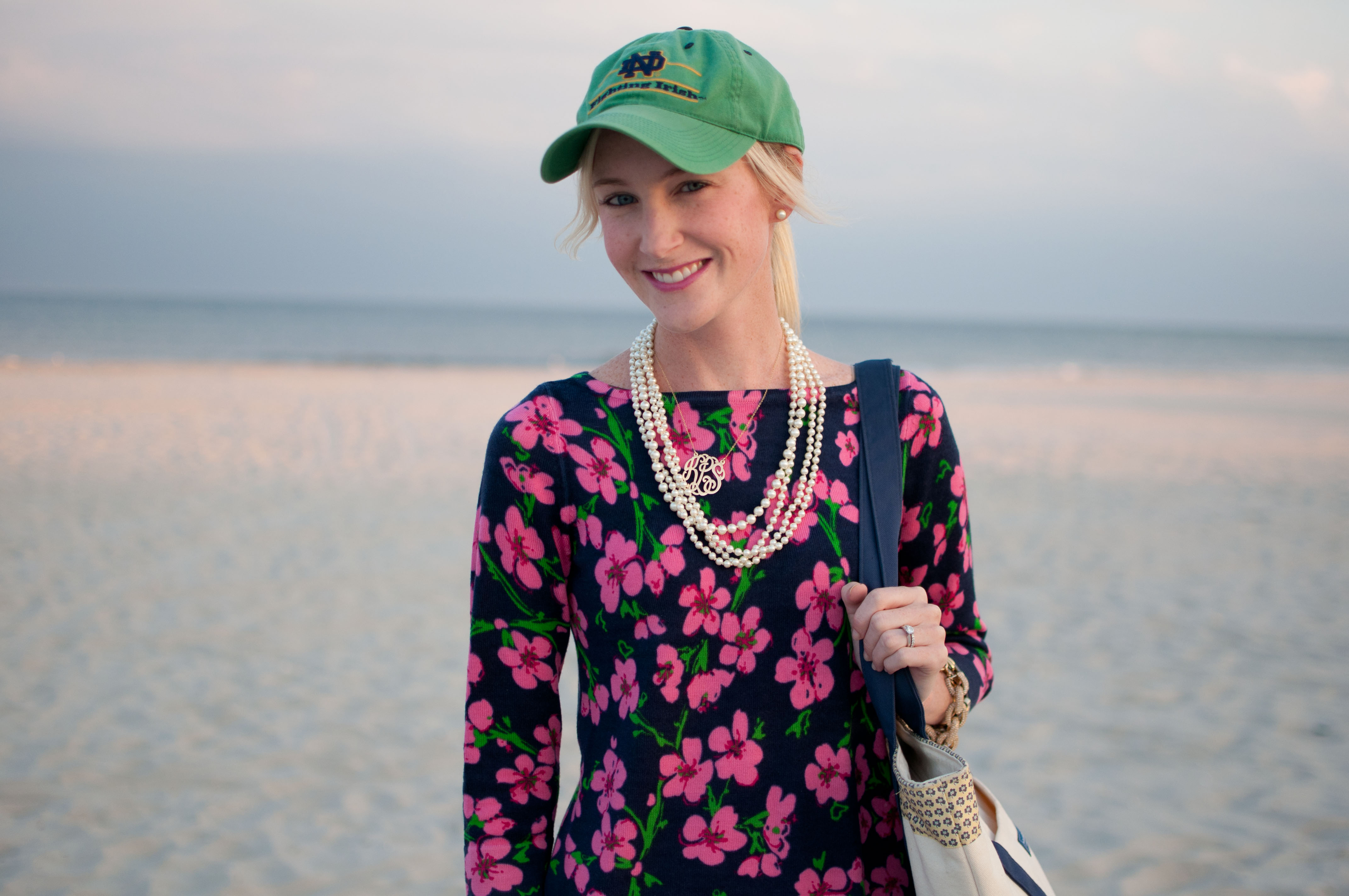 It's OVER! We're finally done with our move. I'm absolutely thrilled. No more living out of suitcase. No more wearing these pumps every day. No more sleeping on an air mattress. And no more frantic mornings. (Well, hopefully.)
Cap: University of Notre Dame, similar here / Bag: Vineyard Vines, see more Vineyard Vines college totes here / Sweater: Lilly Pulitzer (Sold out), but swooning over this new Lilly sweater! / Shoes: Sperry, available here in mint, here in silver, and similar here in same color/different coverage / Jeans: Hudson / Bracelets: J.Crew* (less expensive version here, and color version here) and C.Wonder (Sold out), shop current C.Wonder bracelets here / Necklaces: J.Crew* (similar here**) and Paradise (monogram), similar here (And check out the monogrammed earrings and ring!) / Watch: Michael Kors / Lipstick: Clinique / Earrings: J.Crew*, less expensive version here**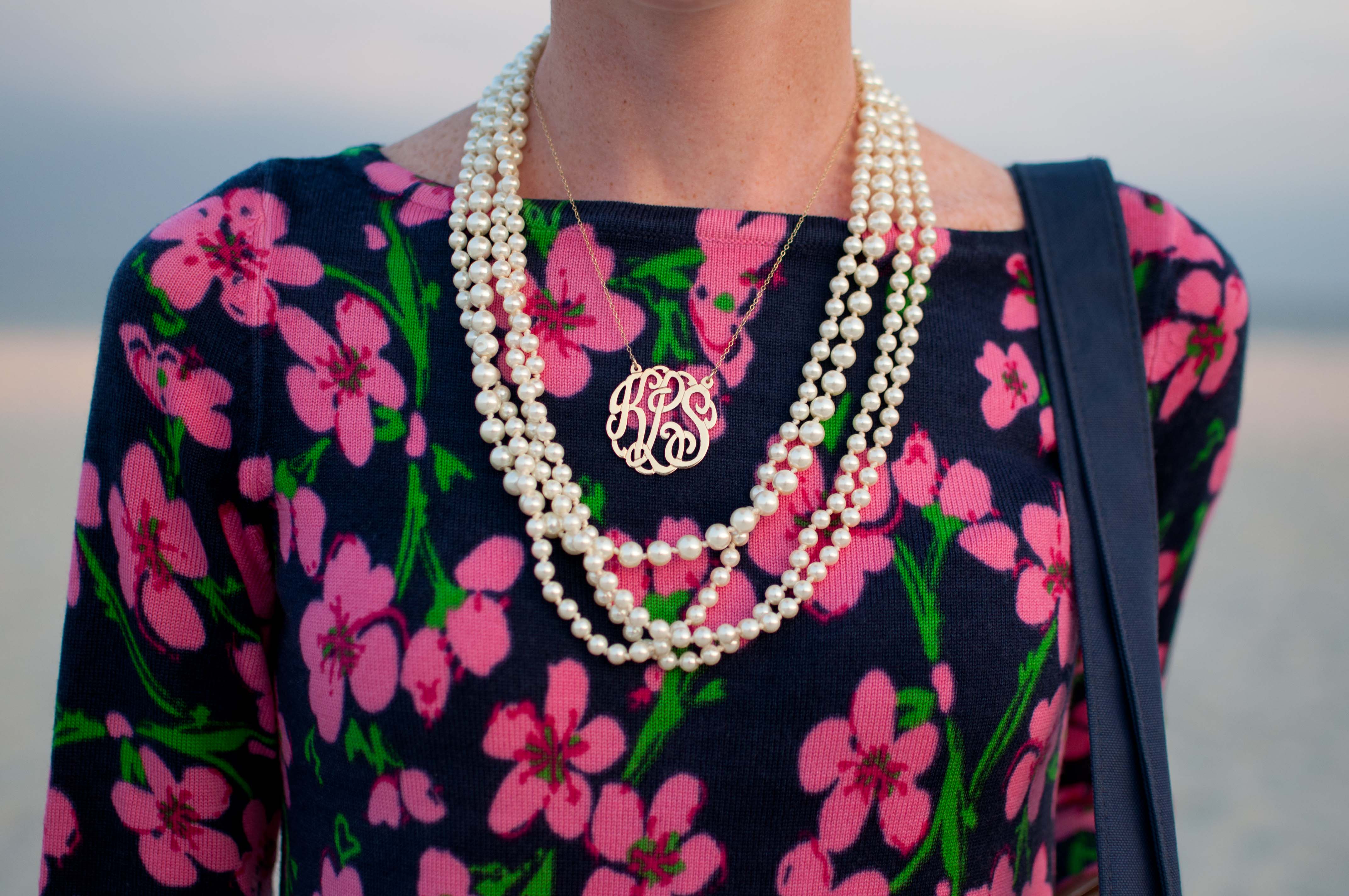 It was difficult saying goodbye to the brownstone, as it was probably the most picturesque place I've ever lived. (With the exception of an apartment in the West Village, where I lived for a hot minute right after college.) But our new place has a whole lot of perks that the old one didn't. It has an elevator, laundry on every floor, trash chutes, and a lobby where packages can be left. (Score!) And the unit itself is wide open, making it much easier to entertain. So excited to get it all set up!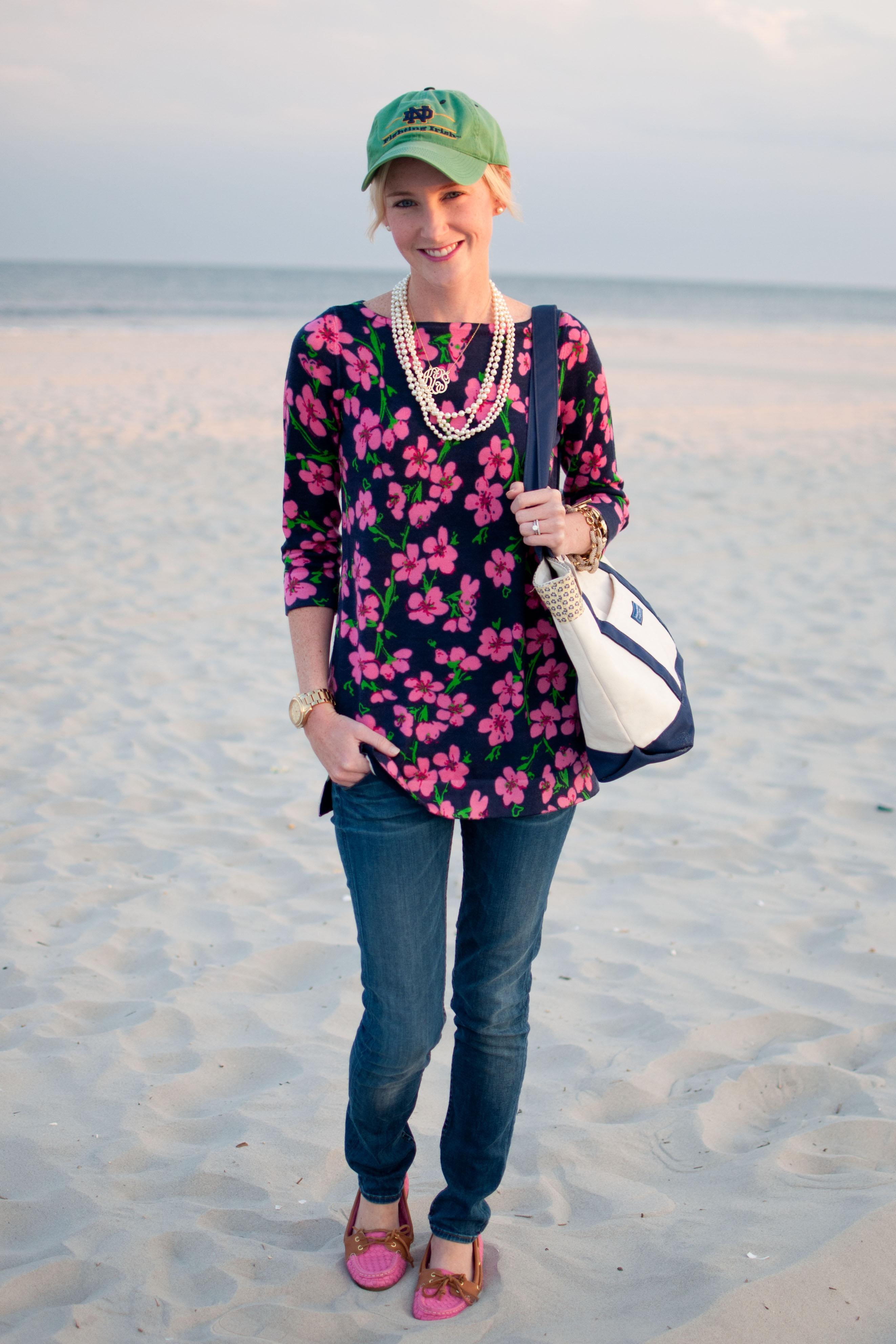 Had my parents not stepped in, yesterday would have been a super frantic day. The only time that the move could take place was at 3 p.m., but Mitch and I get out of school at 3:10. To relieve the stress, Mom and Dad met the movers and got the moving process started for us. It was a big job, but four hours later, we were all settled into our new home. We celebrated with drinks and dinner at Clinton Social. Thanks so much for all your help, Mom and Dad! You're the best!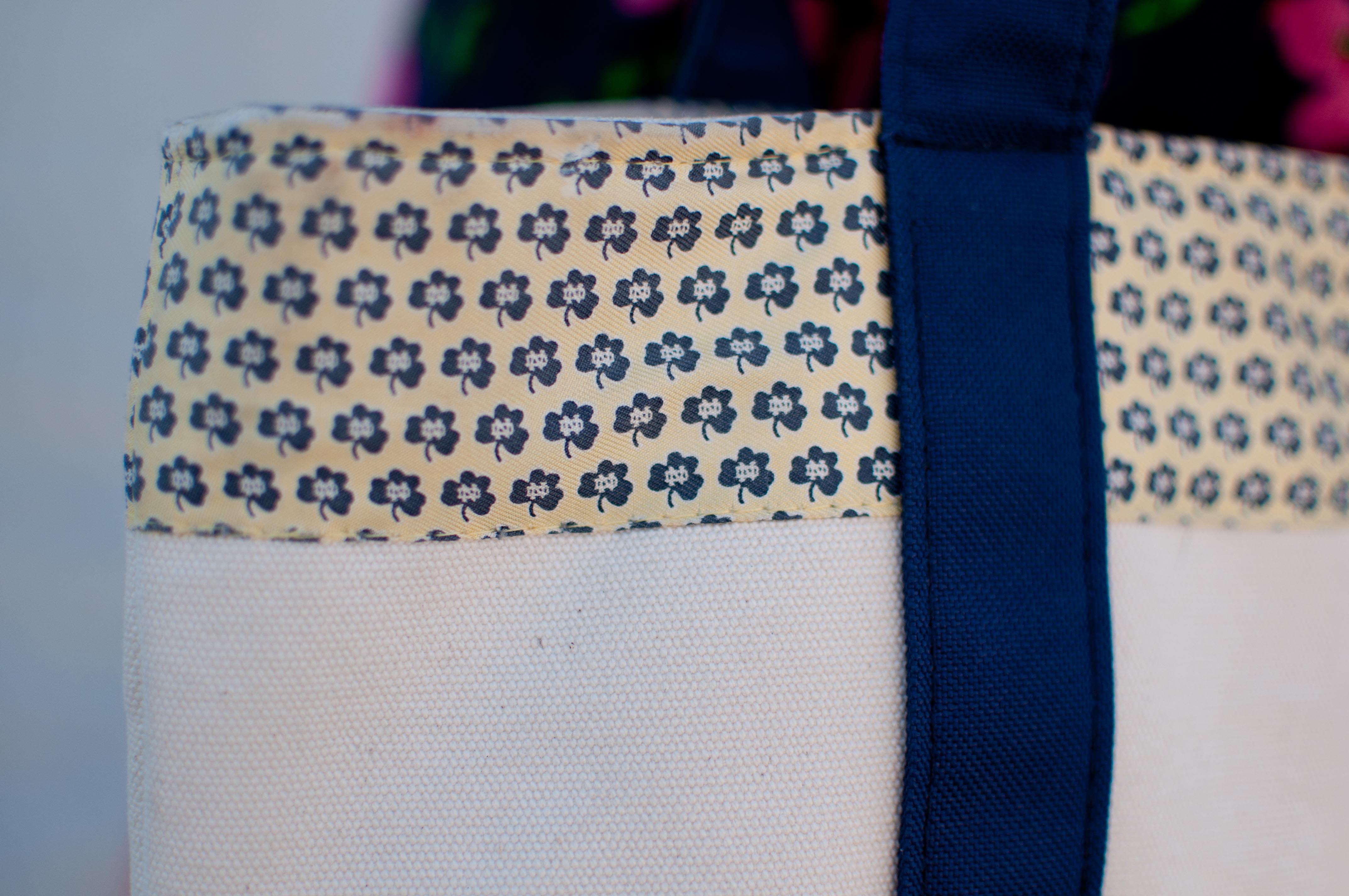 A few weeks ago, I guest posted for Rebecca over at her fabulous blog, Preppy Panache. These photos are from that post, and they'll have to do for today. ;) (I was in no condition to be photographed yesterday!) They were taken down in Ocean City, NJ right before the Notre Dame game. As you can probably tell, my family members are pretty big fans! Go Irish!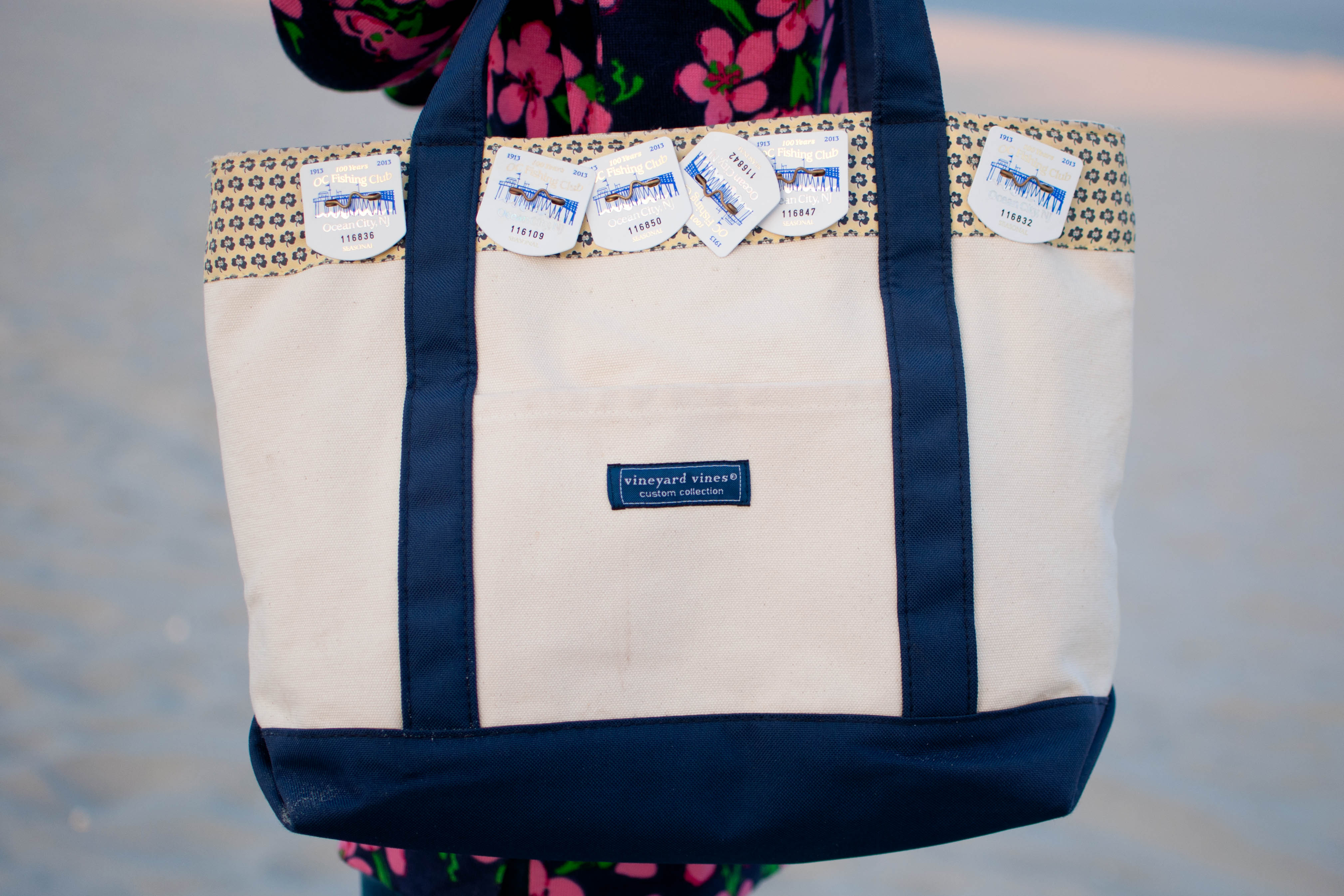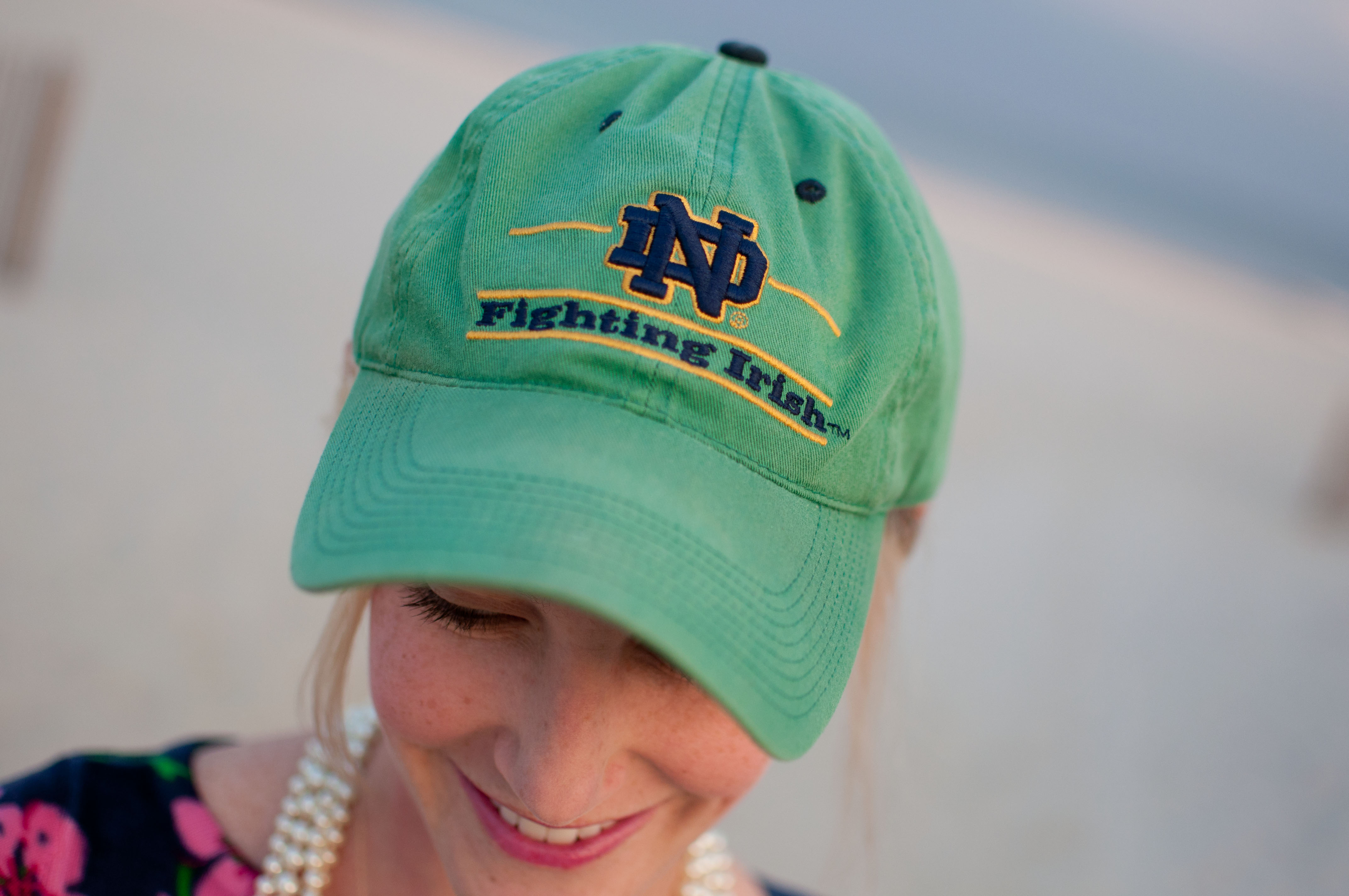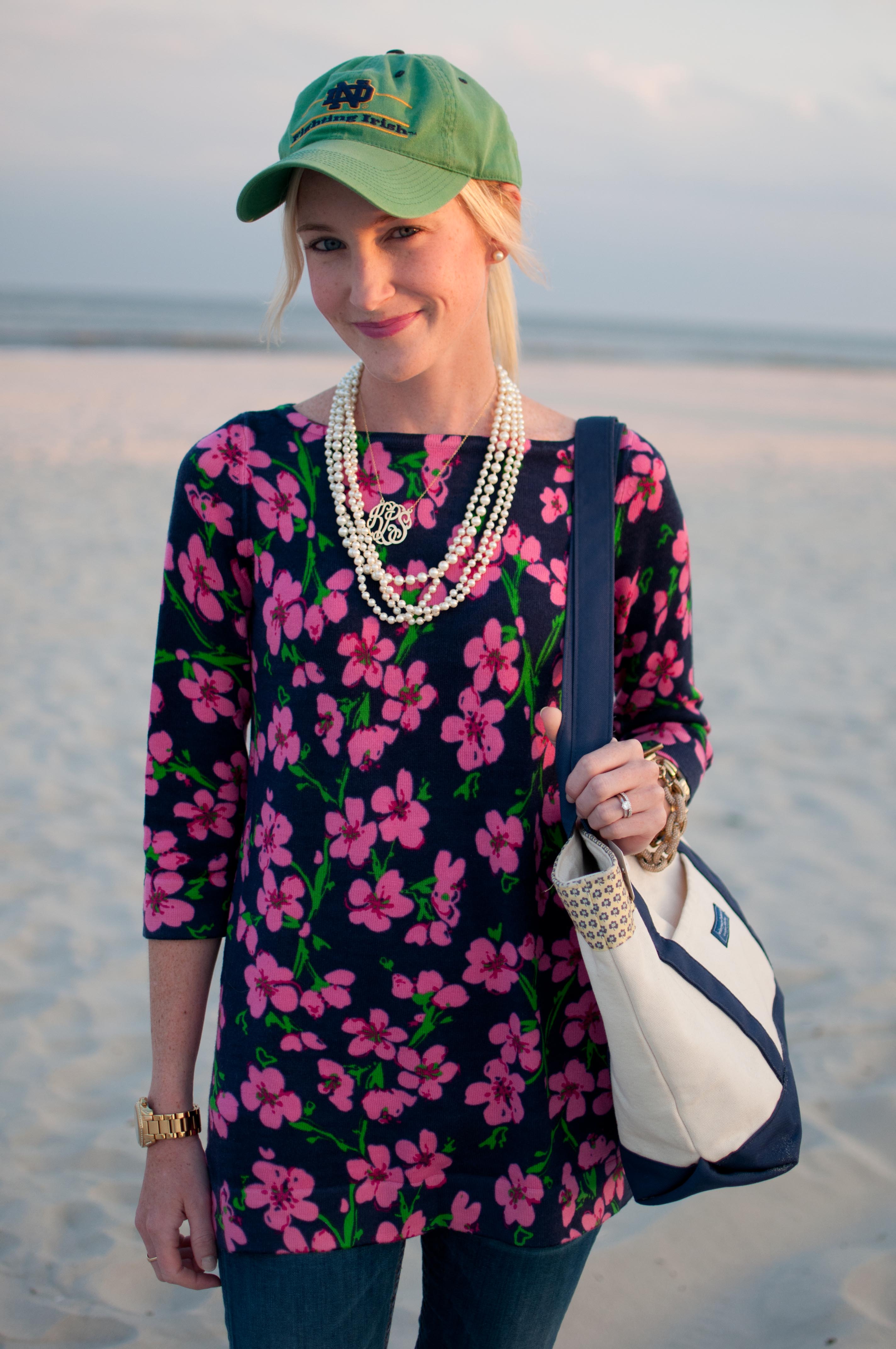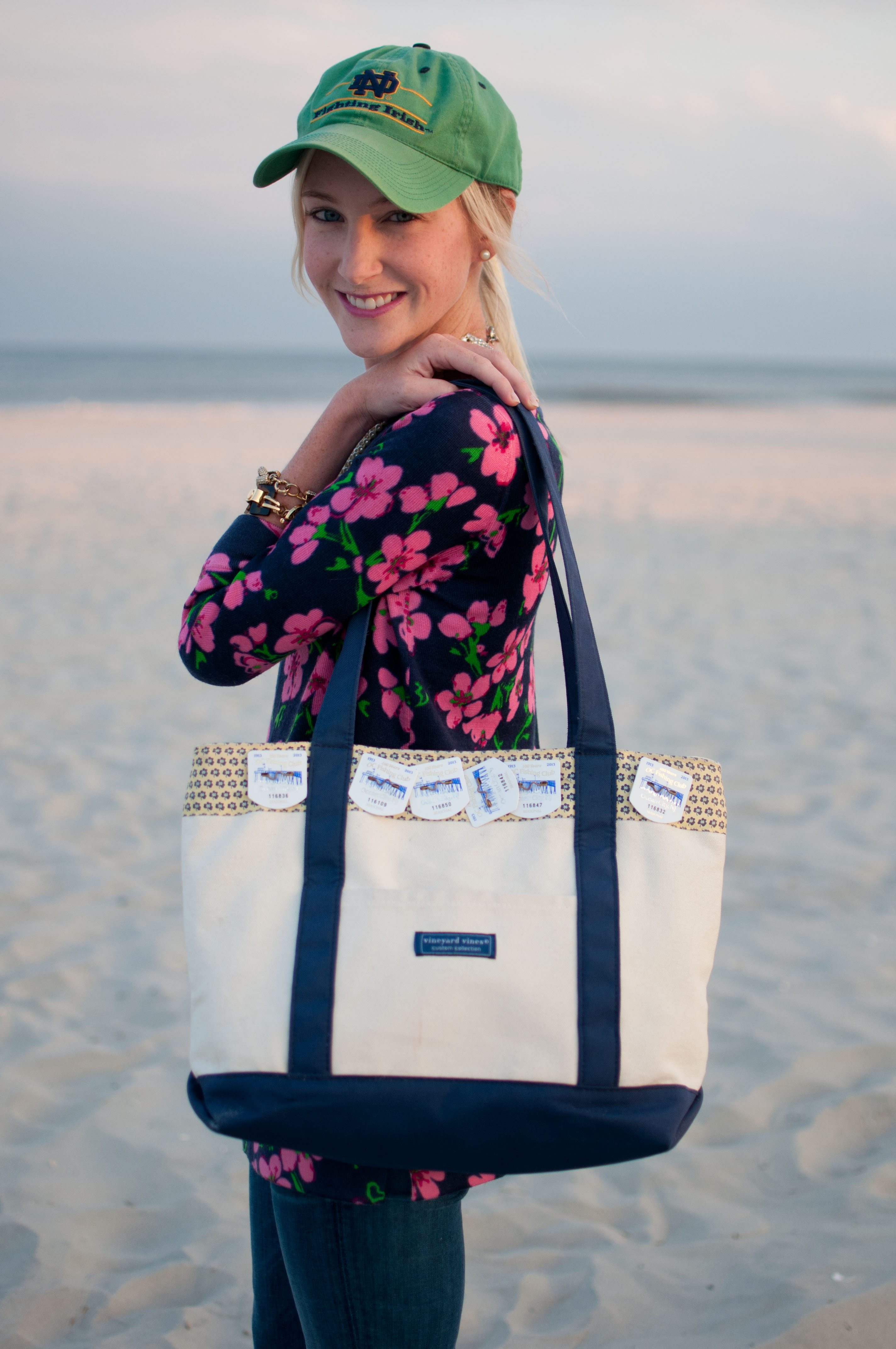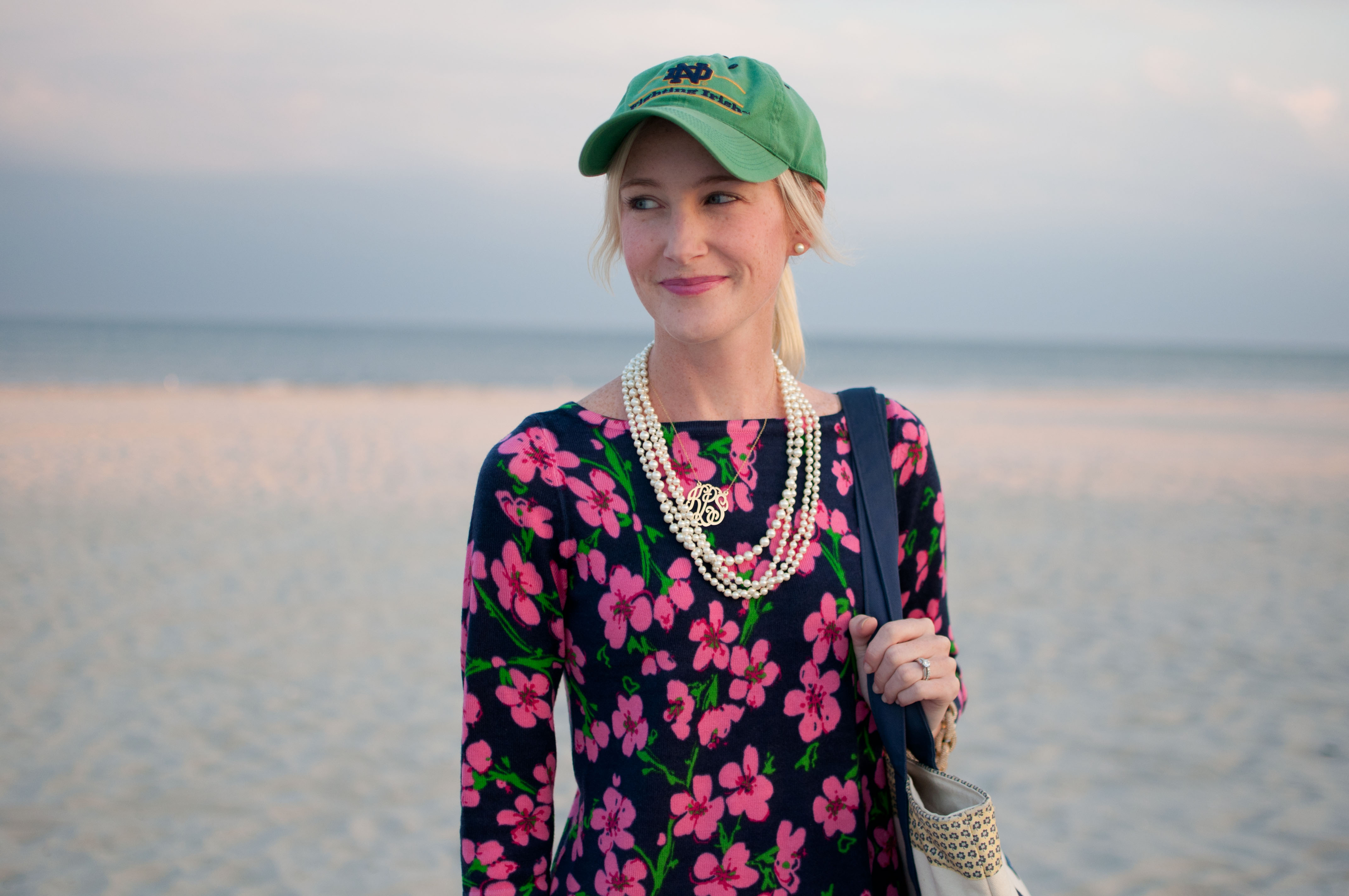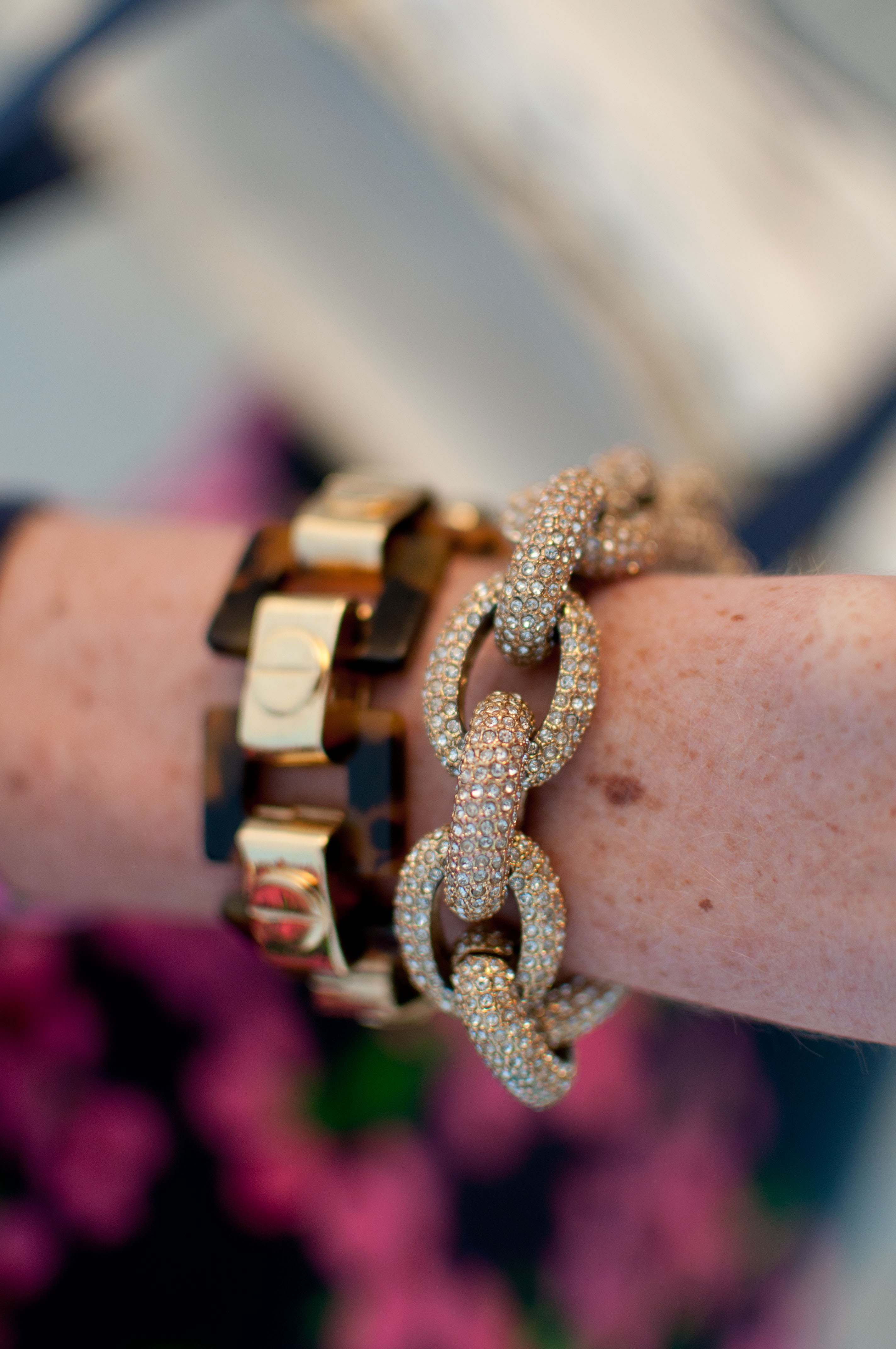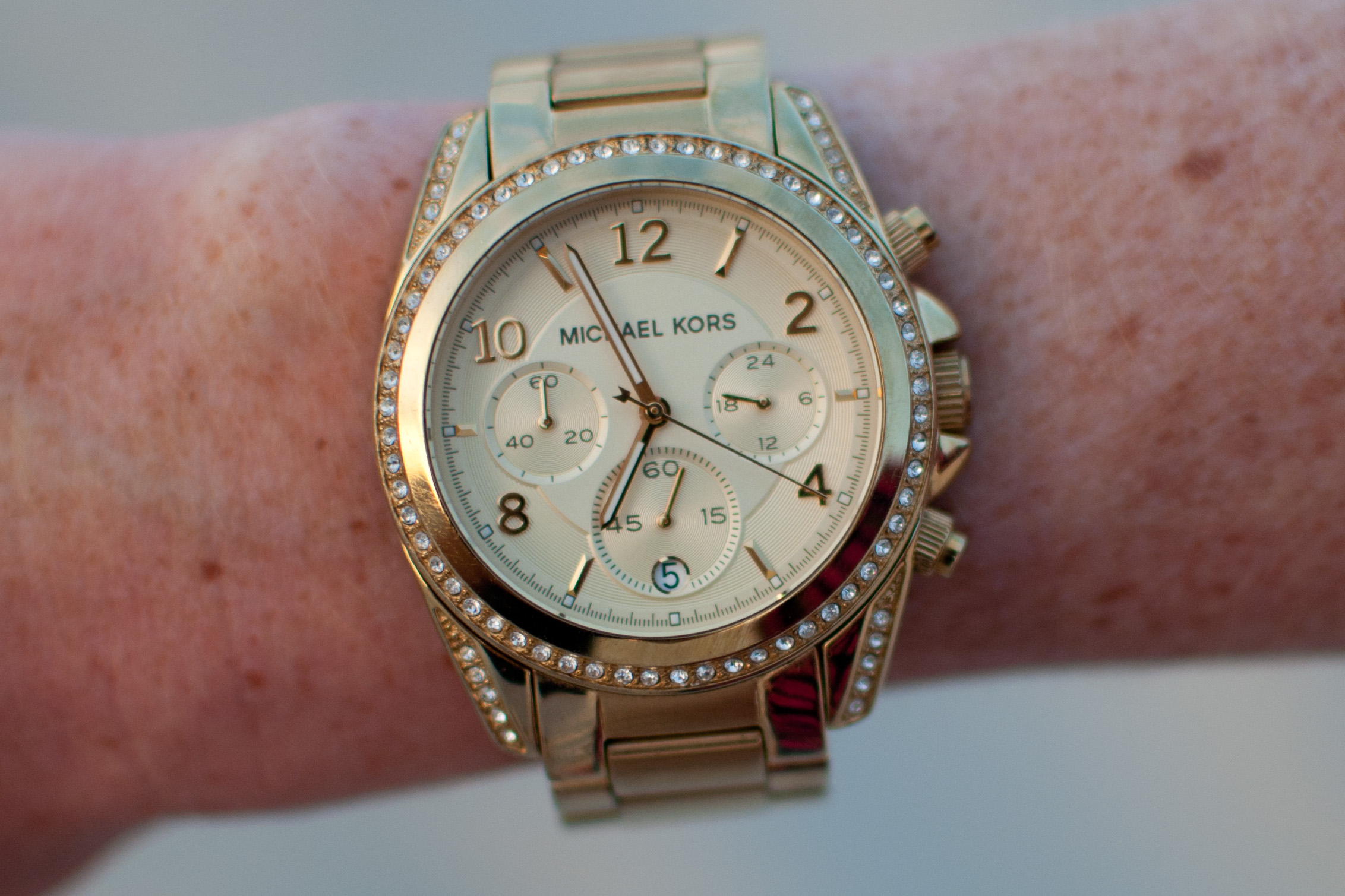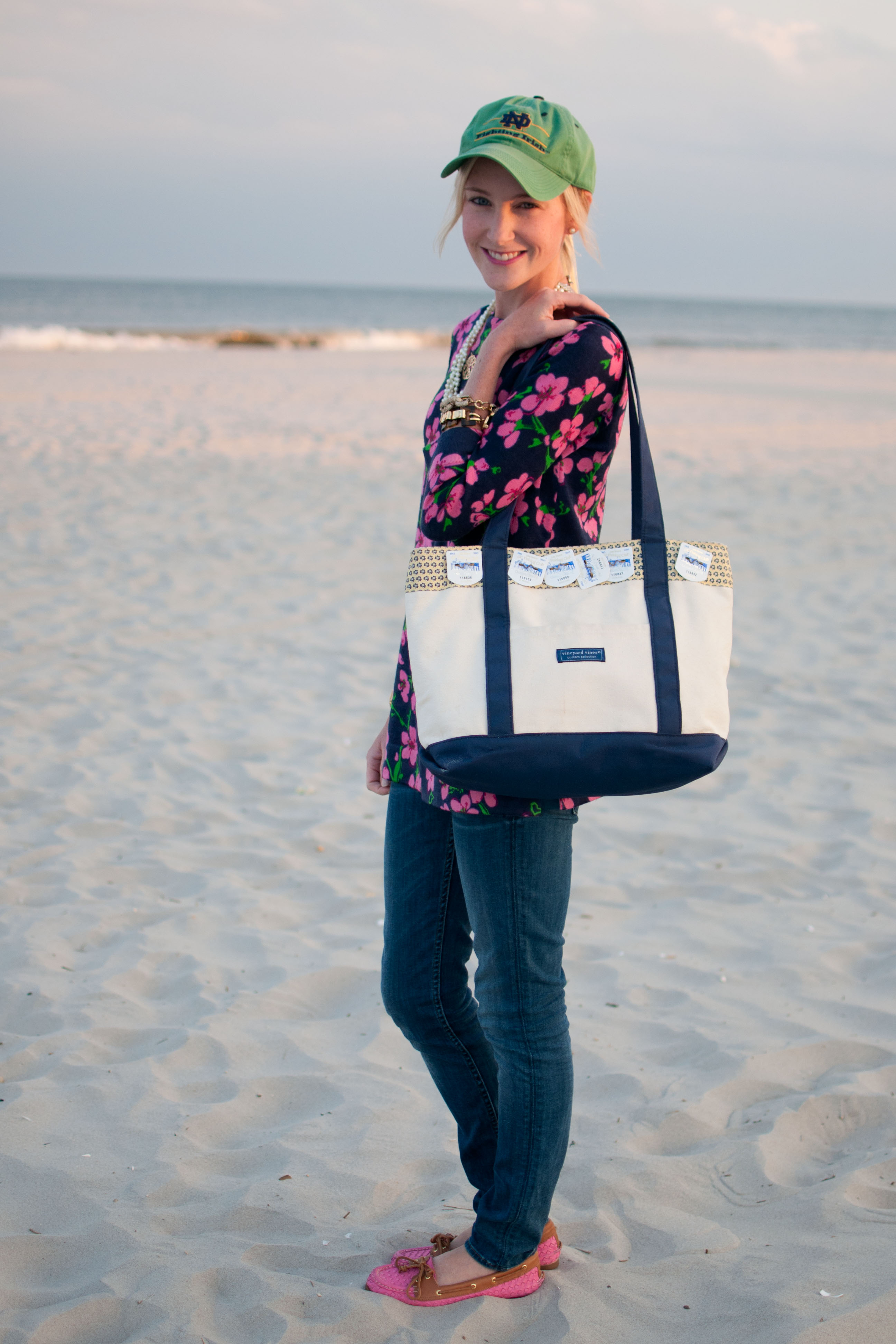 Cap: University of Notre Dame, similar here / Bag: Vineyard Vines, see more Vineyard Vines college totes here / Sweater: Lilly Pulitzer (Sold out), but swooning over this new Lilly sweater! / Shoes: Sperry, available here in mint, here in silver, and similar here in same color/different coverage / Jeans: Hudson / Bracelets: J.Crew* (less expensive version here, and color version here) and C.Wonder (Sold out), shop current C.Wonder bracelets here / Necklaces: J.Crew* (similar here**) and Paradise (monogram), similar here (And check out the monogrammed earrings and ring!) / Watch: Michael Kors / Lipstick: Clinique / Earrings: J.Crew*, less expensive version here**
*Take 25 percent off with code "SHOPFALL"
**Take 30 percent off with code "THIRTY"